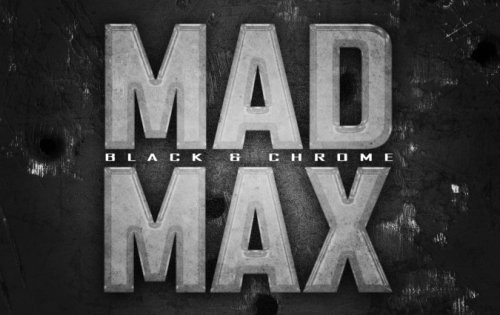 Last year, George Miller's MAD MAX: FURY ROAD took the world by storm. Everything that can be said of the movie has already been said. George Miller, the famed Director, has already even made comments such as the best version of the film was that of "black and white with no dialogue". The only question that begged to be answered after this was, "Would we ever see it?!" In January, while in an interview with Maxim, George did mention that it would find its way onto a DVD.
You know how your grandparents always called your new game console a Nintendo? Never mind if it was a Sony PlayStation, in their eyes, it was still a Nintendo. Well for the cinematically masterful George Miller who happens to be in his 70s, he's simply stating that yes, it's coming! Amazon Germany has already put up a Mad Max High Octane Box Set (sound familiar?) that just so happens to include the mystical "Black and Chrome" Edition of the film inside the set. Release date is slated in September.
Mad Max Fury Road Black and Chrome Edition – High Octane Collection
Also expected is an announcement soon in other territories of the Black and Chrome release, so hold tight as it won't be long 'til it'll be another lovely day!