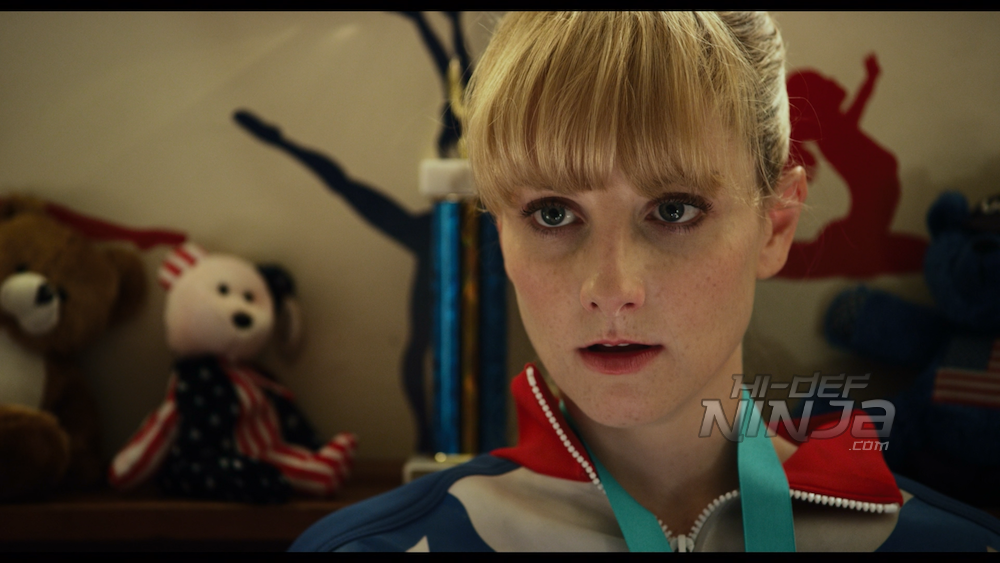 Hope Annabelle Greggory is a former Olympic Bronze medalist in gymnastics and she is living in her hometown of Amherst, Ohio. The girl that was once loved by so many is now a freeloader with a foul-mouth who pays for nothing except her antihistamine addiction. She lives at home with her dad, Stan the mailman, and she is constantly stealing mail with cash from his mail truck. She gets the news that her former coach has committed suicide and, in a later letter, is told that she has a $500k inheritance coming but there are some stipulations. Hope has to train her dead coach's protégé Maggie Townsend and take her to the next Olympics. She doesn't have to medal but Hope has to see it through to the end to receive money.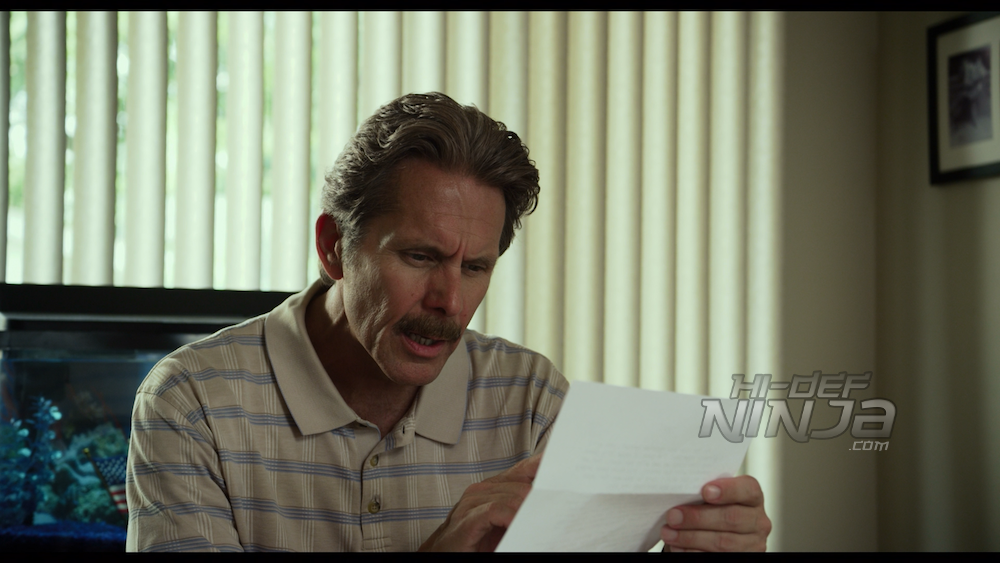 THE BRONZE is director Bryan Buckley's first feature film and it is written by Melissa Rauch, and her husband, Winston Rauch. The story is something that if you ever played sports, you understand that not everyone has "sportsmanlike conduct" and some athletes can be very different out of the public view. The Rauch's took the girls that you would think are America's sweethearts and created a character to show how they might act.
On CBS' THE BIG BANG THEORY, Melissa plays Bernadette who is a sweet girl with a little bit of a temper so seeing her in this bumps you a little from the very first scene. As Hope, labeling her as foul-mouthed is going easy on her because she can work in an f-bomb into every sentence and I love every vulgar minute of it. I also enjoyed seeing Sebastian Stan playing a complete jerk as the gold medal gymnast Lance Tucker. Again, he is usually a really nice guy but in this, you kind of want to head hit in the center of his face.
One thing I found out about the movie is Haley Lu Richardson had to learn gymnastics as she has a background in dancing. She said that her skills were no help and that gymnastics is a completely different animal. To me, that's impressive.
Cast
Melissa Rauch – Hope Ann Greggory
Ellery Sprayberry – Young Hope
Gary Cole – Stan Greggory
Thomas Middleditch – Ben Lawfort
Sebastian Stan – Lance Tucker
Cecily Strong – Janice Townsend
Haley Lu Richardson – Maggie Townsend
Dale Raoul – Doris
Michael Shamus Wiles – Davey
Christine Abrahamsen – Coach Pavleck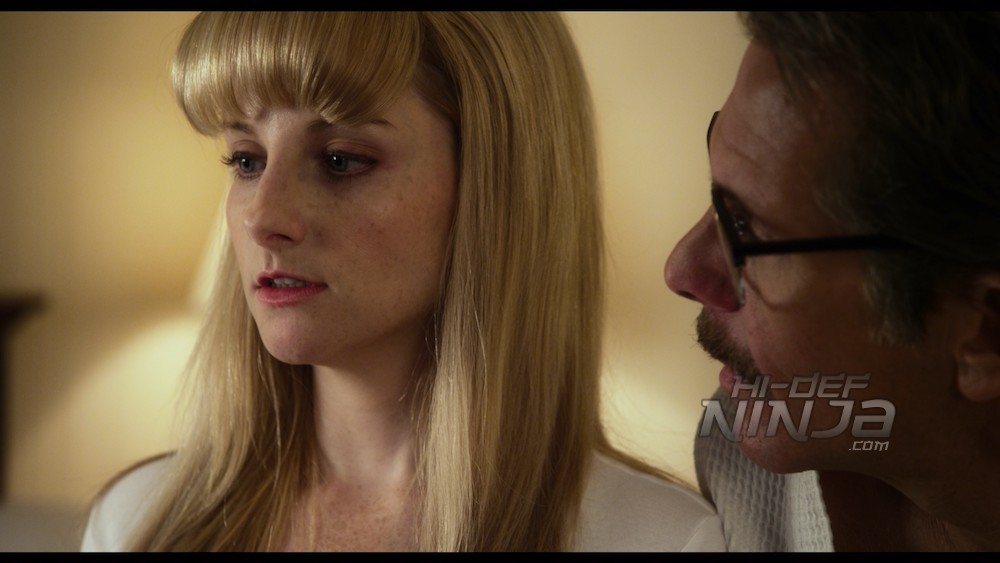 The video is a 1080p AVC presentation.
The film was shot on a Red Epic camera and it looks excellent. The movie is a little neutral on color except on Hope's USA warm-up gear that she is always wearing. If this wasn't on purpose it was definitely a happy accident because it makes her stand out in every scene. The details are strong enough that you can even make out some of the writing on her trophies and awards. In close ups, you are able to practically count each freckle on her face. There weren't any issues or errors that I could see so this is a win for Sony.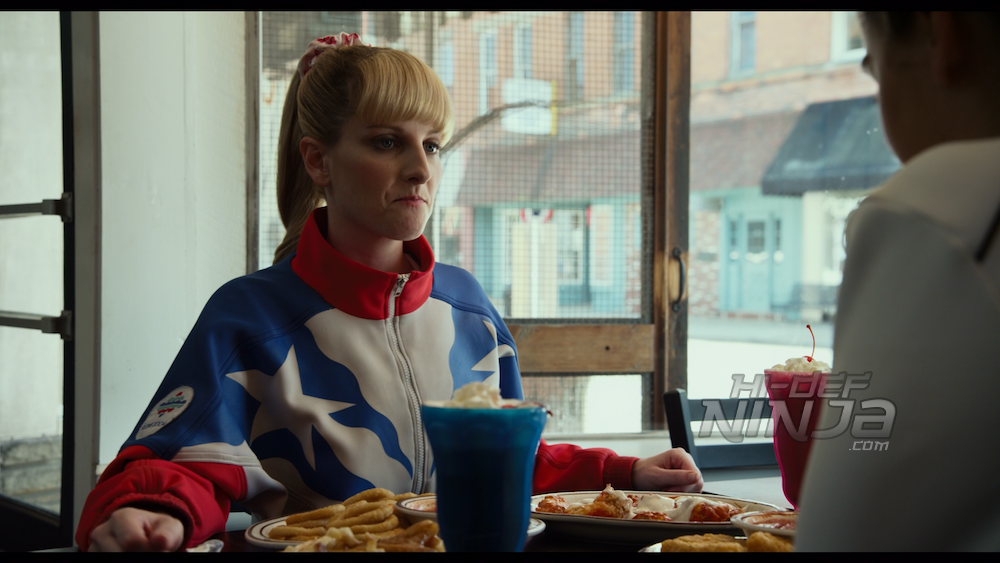 The audio mix is a lossless English DTS-HD Master Audio 5.1.
The lossless mix is excellent but there are a few scenes that really stand out. For example, when Hope is in her car and listening to music, the highs are nice and there is a rich, deep bass. The mix does a great job of taking each shooting location and making the sound match up. For most of the mix, its the ambient sounds of the mall or the diner that Hope frequents that make use each speaker. Where the mix really comes to life is during the Olympic events with the roaring crowd and announcements like the events would have. It is a well-done mix.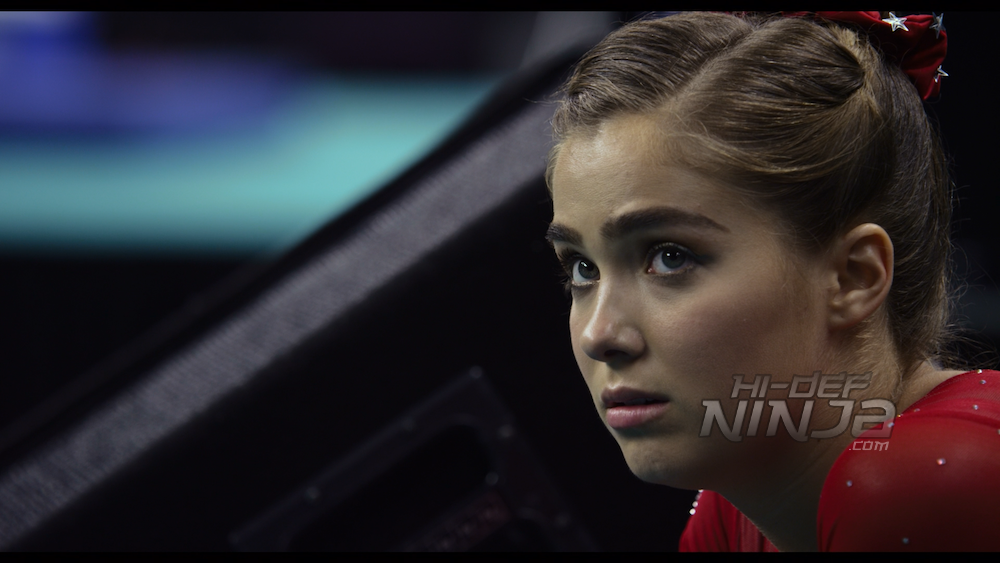 -Deleted Scenes
-Theatrical Trailer
-Previews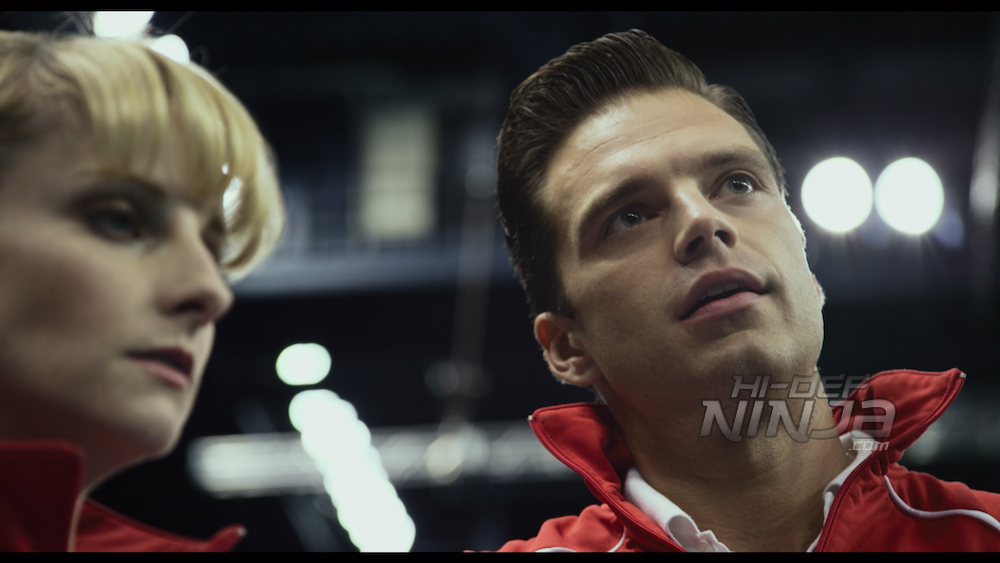 Disc Details
1 Blu-ray Disc
Running Time
100 mins
Edition Ratings
Rated R
Region Coding
Region Free
Video Resolution
1080p AVC MPEG-4
Aspect ratio: 1.85:1
Audio Mixes
English DTS-HD Master Audio 5.1
French DTS-HD Master Audio 5.1
Portuguese DTS-HD Master Audio 5.1
Thai Dolby Digital 5.1
Subtitles
English
English SDH
French
Portuguese
Spanish
Korean
Mandarin (Simplified)
Mandarin (Traditional)
Thai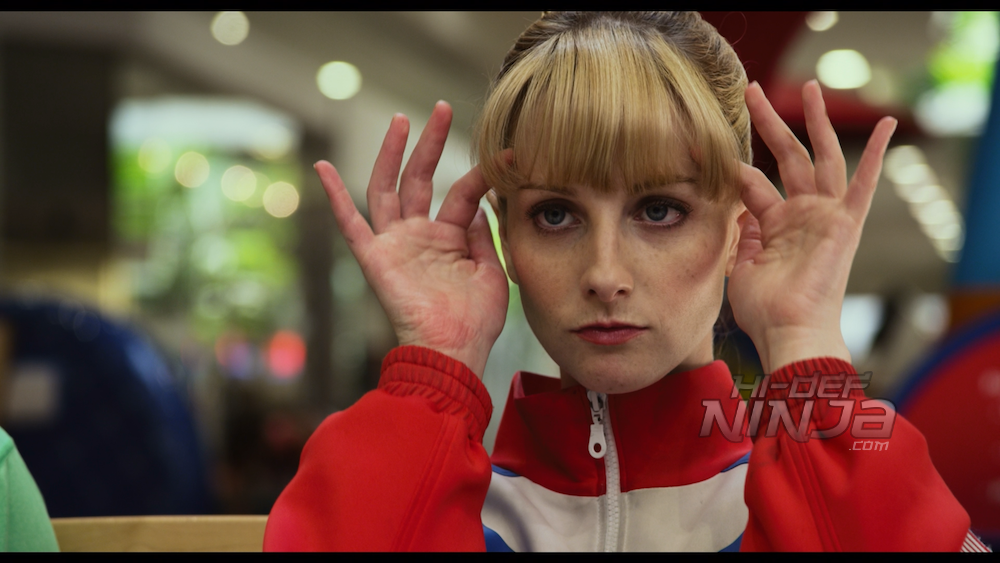 The comedy in the THE BRONZE has earned the R rating and its hilarious but there were a few times that it was a little too much. It never took away from the film at all. Seeing Melissa Rauch as this abrasive and entitled "has been" is a welcome change. I do love to see when an actor can avoid being typcast by doing a complete 180° turn on your audience. aThe Blu-ray has a strong audio and video transfer, which is where Sony typically excels. The deleted scenes are good but I would've liked to see The Rauch's talk about creating Hope's character. Overall, this is a funny movie where all of the actor's comedic timing is on point. I definitely recommend checking it out.
Order your copy from Amazon