NERVE is a film I had unusually low expectations for, mainly because it stars Emma Roberts and I usually don't get along with her (Scream Queens is the exception, though). The trailer and its flashy neon lights did, however, catch my interest, so I went into the cinema with an open mind and a dislike of only half the main cast. NERVE surprised me right from its opening scene, and I'm so glad I gave it a chance — it's a shiny, polished techno-thrill ride from beginning to end, and I already can't wait to see it again.
Based on Jeanne Ryan's 2012 young adult novel of the same name, NERVE is an innovative, tension-filled look at what happens when technology, and people, go horribly wrong. High school senior Vee (Emma Roberts) finds herself embroiled in a high-stakes game of online truth or dare, where 'watchers' control her every move and only new guy Ian (Dave Franco, Now You See Me) seems to know what's really going on. As the dares get more deadly and the reward money gets higher, Vee realises that Nerve isn't the harmless game she thought it was. There appears to be only one way out of it, or is that all a clever illusion, too? Play the game and find out…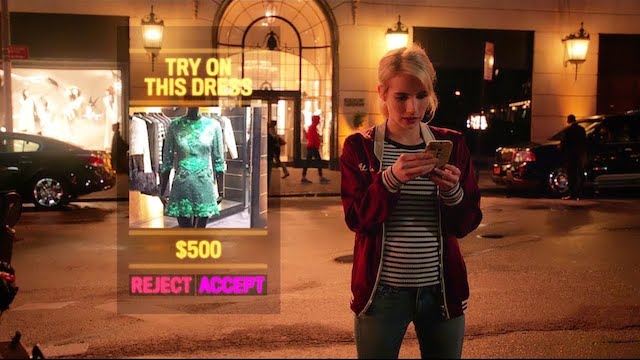 Emma Roberts does a brilliant job of portraying straight-edge, grieving Vee (yes, I really did just say that), and I can't fault her performance. She has great chemistry with Dave Franco, and together they make Nerve seem a very realistic possibility. The supporting cast is memorable too, particularly Emily Meade (Money Monster) as wild girl Sydney and Miles Heizer (Parenthood) as best friend Tommy. It's a very contemporary cast that today's young adult audience will be familiar with, and the whole ensemble works really well. Well done, casting agents!
I particularly enjoyed NERVE because of the premise of the whole game and what it encompasses, and I truly think it's a terrifying concept. Giving the general public (also known as the aforementioned 'watchers') unlimited control over other people's actions will never end well, and it shows what people are really like when able to anonymously cast a vote that has no immediate repercussions. It's a game that I hope never actually makes its way into our reality, though no doubt it's only a matter of time before the internet reaches such dizzying heights.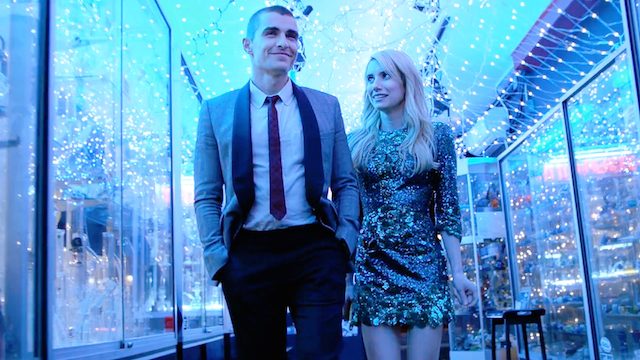 NERVE has a masterful soundtrack, mixing both catchy contemporary songs and a memorable electro score by Rob Simonsen. The inclusion of songs by Halsey and Børns makes for a fantastic mix of music, and it's nice to see a selection of lesser known artists make it onto the track list. Simonsen's score is what really stood out for me, and it's one of those that wouldn't be too out of place next to such behemoths as Cliff Martinez's Drive and Le Matos's Turbo Kid.
NERVE is one of the year's big cinema surprises for me, and I'm still shocked I enjoyed it as much as I did. I hope it performs at least moderately well at the box office, though who knows just how effective its marketing will prove to be. Either way, NERVE has made a fan of me, and the Blu-ray is one I'll be adding to my collection on release day. Go see it if you get chance — it's definitely worth a night of your time, and good luck deciding if you're a watcher or a player… I know which side I'm on!