This past Labor Day Weekend, ReedPop in conjunction with CBS put on their first ever Star Trek show, Star Trek Missions NY, at the Jacob K. Javits Convention Center in Manhattan to celebrate the upcoming 50th anniversary of the original series. Bringing together a wide range of panels, exhibitors, celebrities, and — oh yes — cosplay, the overall stellar show boldly went where no man has gone before.
Panels always play a big part of any good convention and this show was no different. Creating a mix of science and science fiction, the panels at Star Trek Missions were led by celebrities, scientists, astronauts, and bloggers. Below, along with some descriptions, are some of the panels I attended during the show.
United States Postal Service's New Star Trek Stamps Debut: First Day of Issue Ceremony
Panelists: Megan J. Brennan, Walter Koenig, Michelle Thaller, Liz Kalodner, Guy Cottrell
The first and arguably one of the more interesting panels was the first day of Issue stamp ceremony commemorating 50 years of Star Trek. With many speakers and special guest Walter Koenig on hand for the unveiling, it was a great panel to start the show off.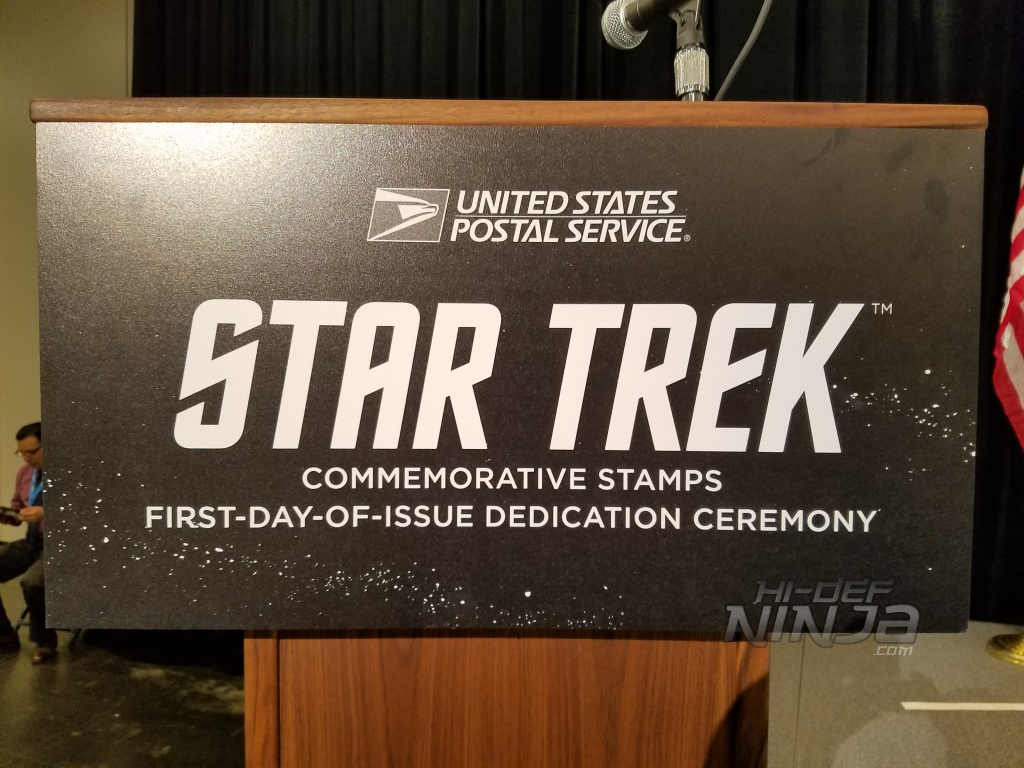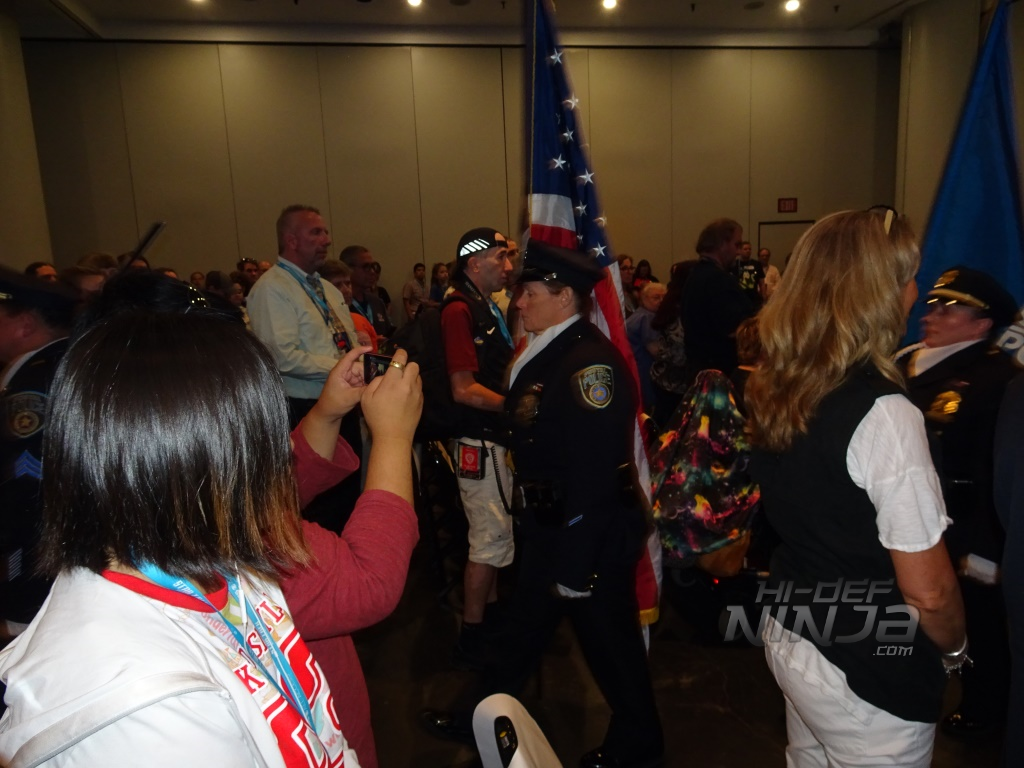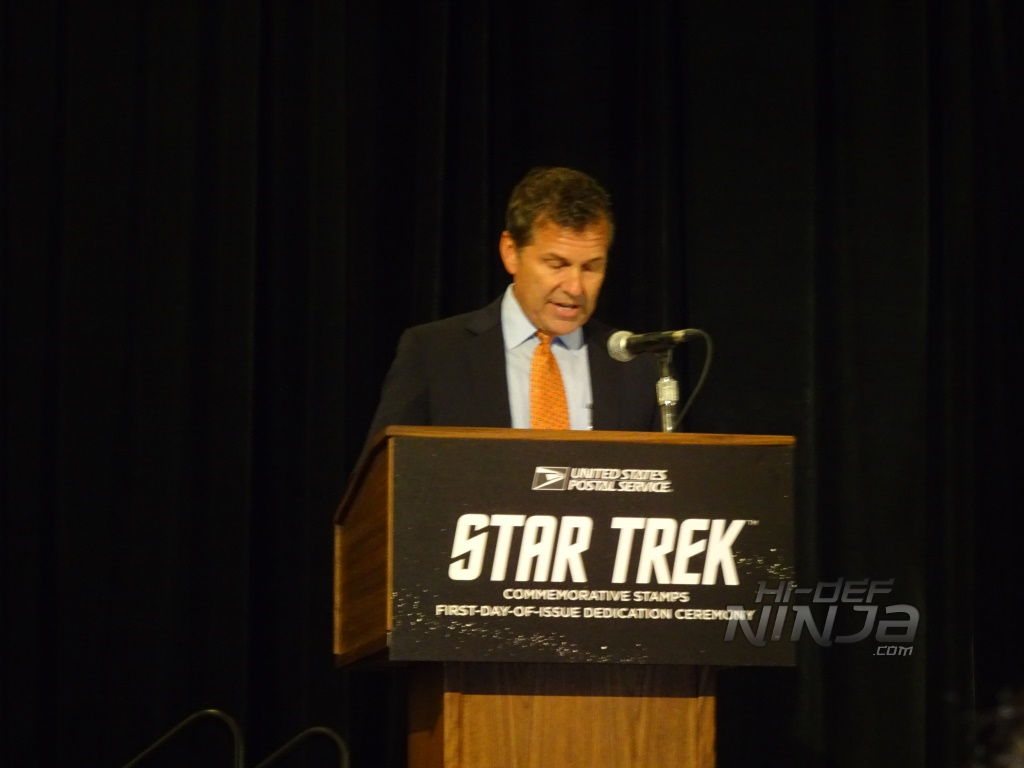 Chief Postal Inspector, U.S. Postal Inspection Service – Guy Cottrell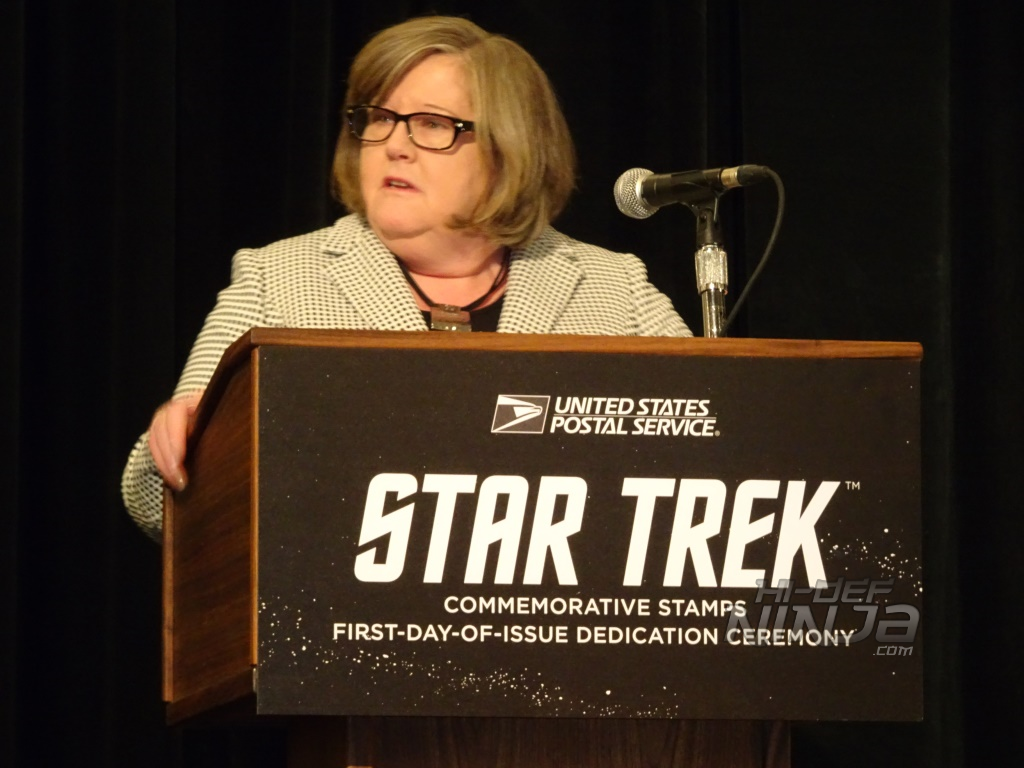 Postmaster General – Megan J. Brenna
Assistant Director for Science Communication at NASA's Goddard Space Flight Center – Michelle Thaller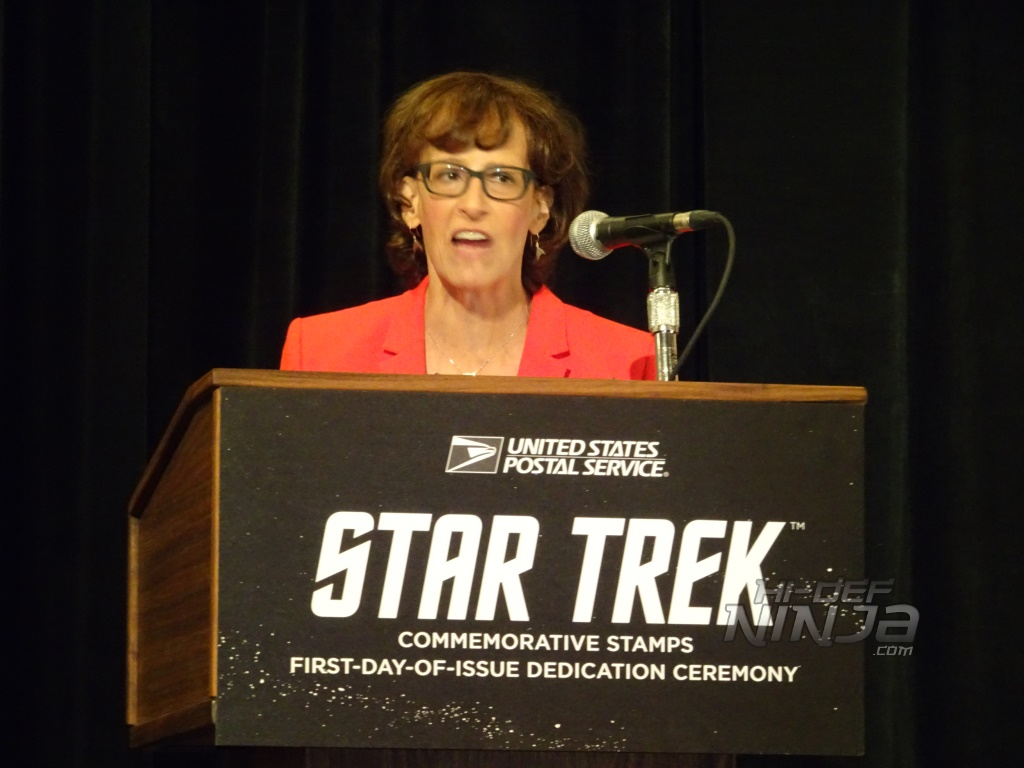 Senior Vice President, Licensing at CBS Consumer Products Inc – Liz Kalodner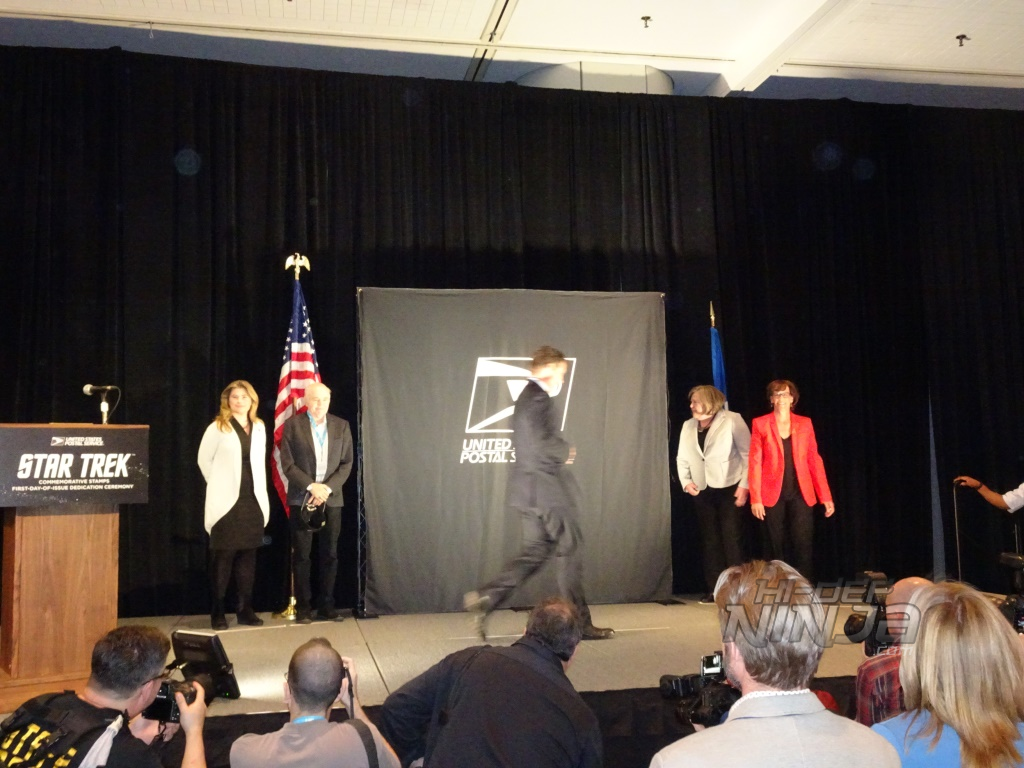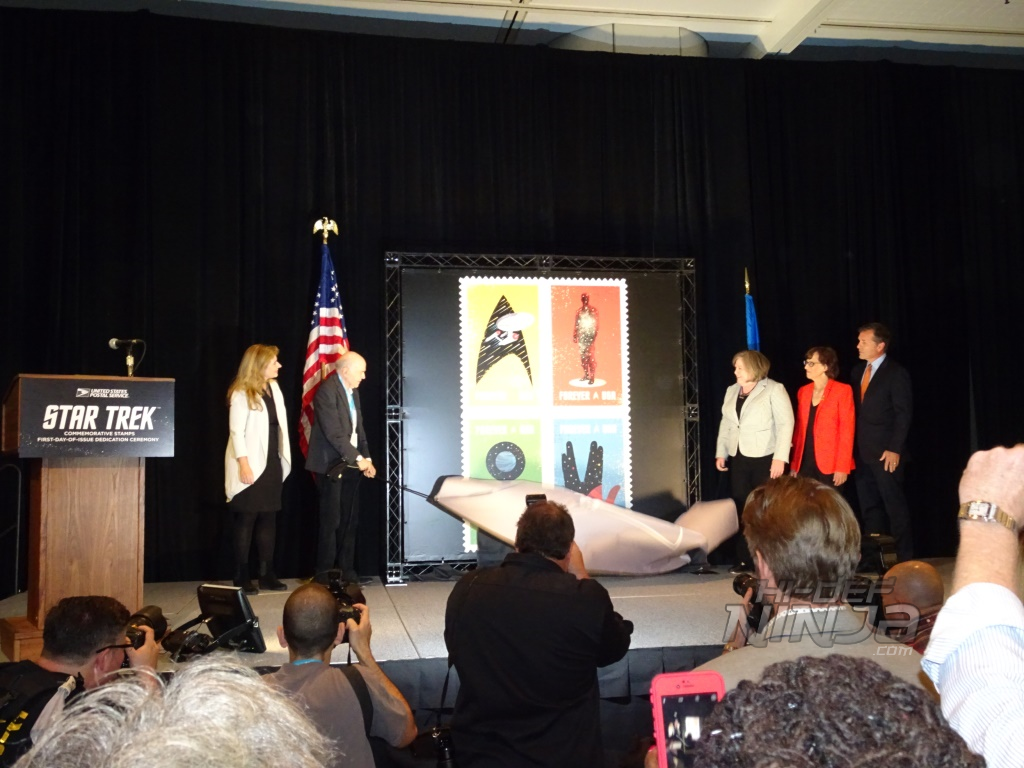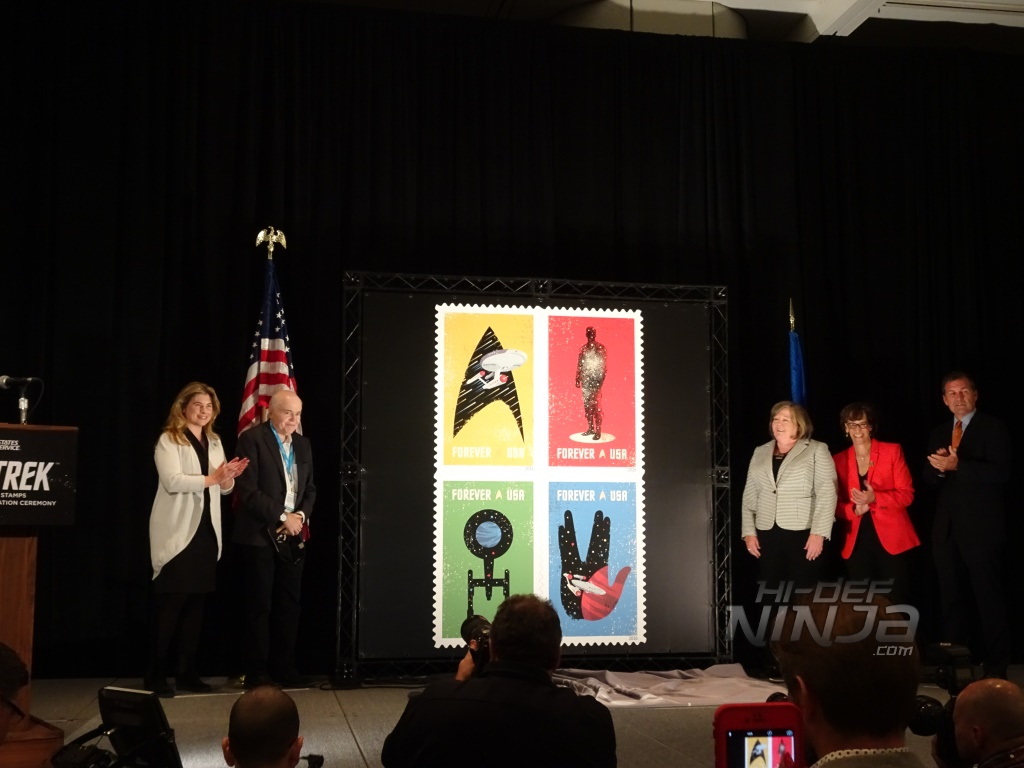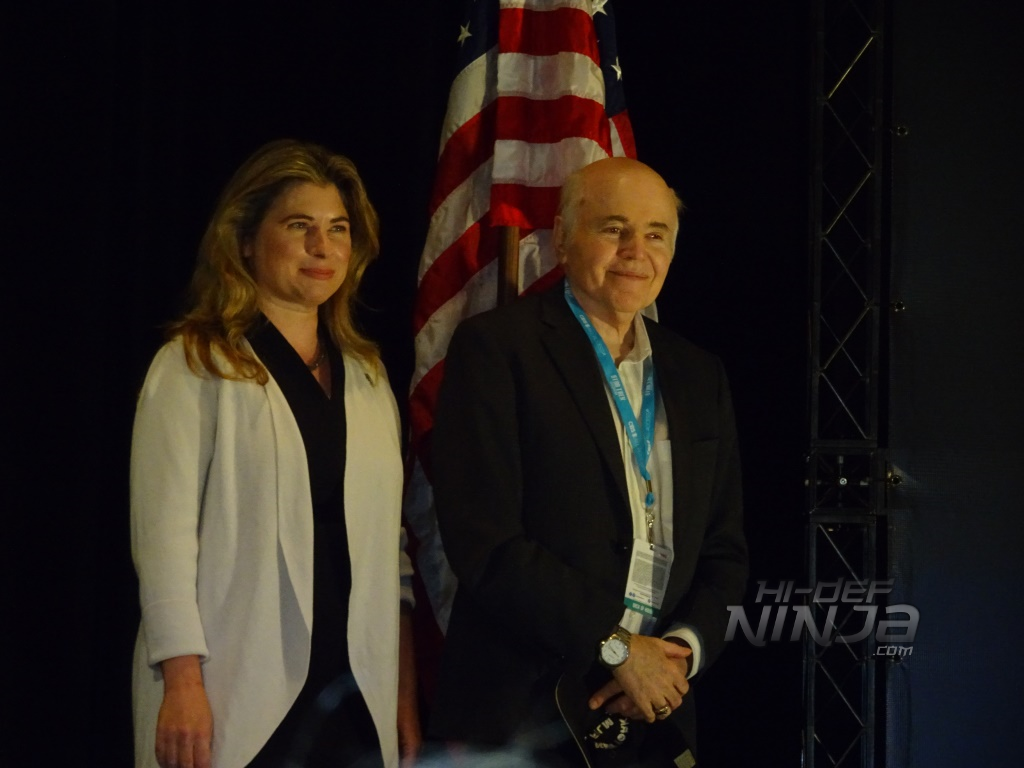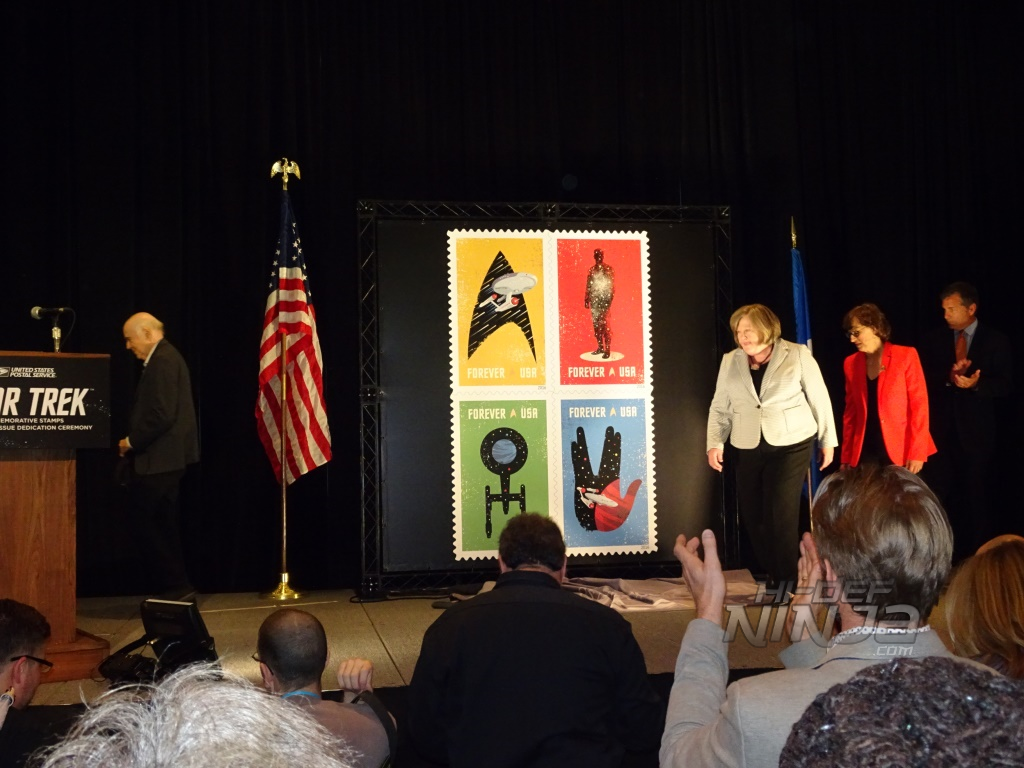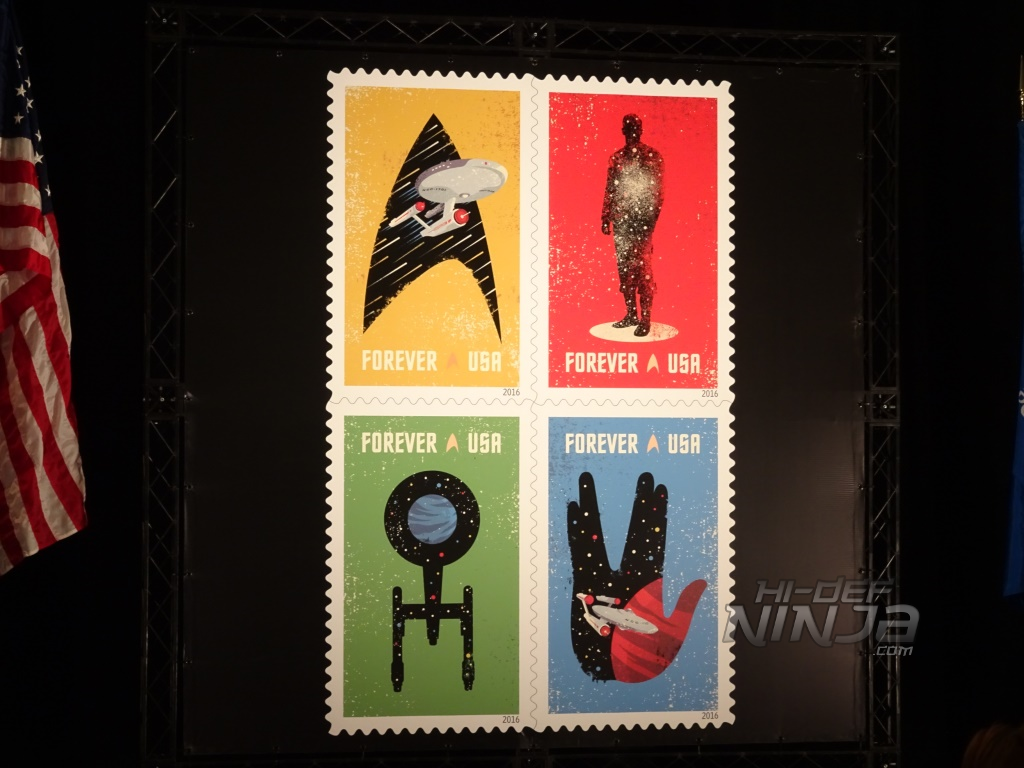 The show floor also had a USPS booth selling stamps which you could then get cancelled with the first day of issue stamp commemorating the weekend, a great souvenir.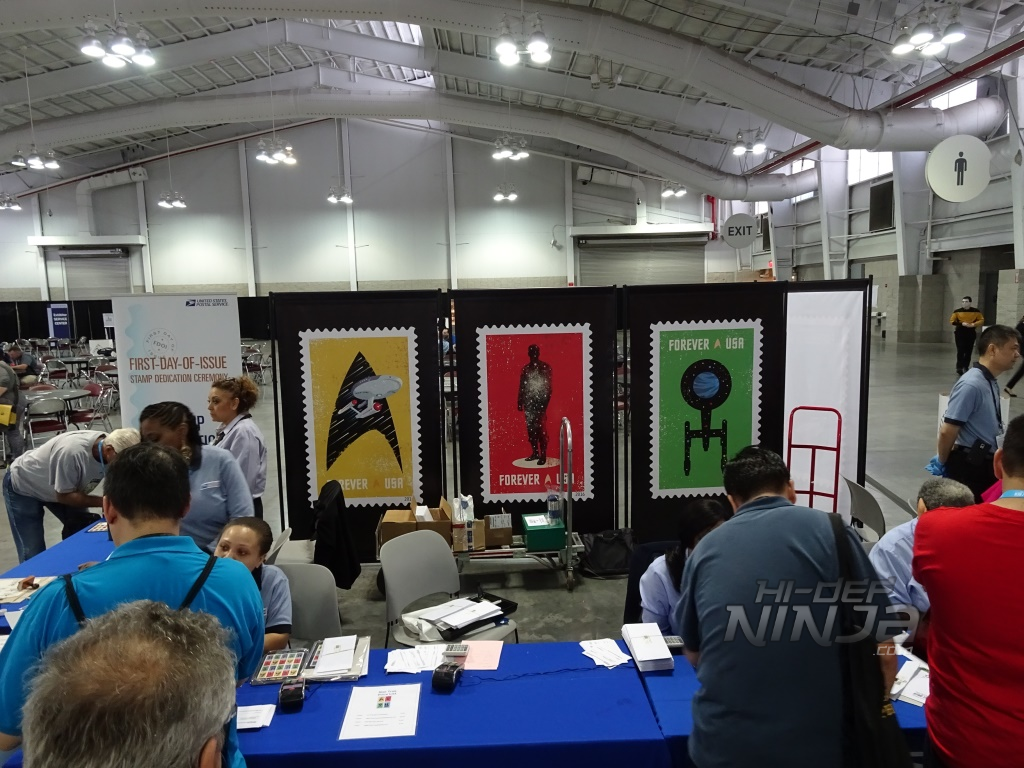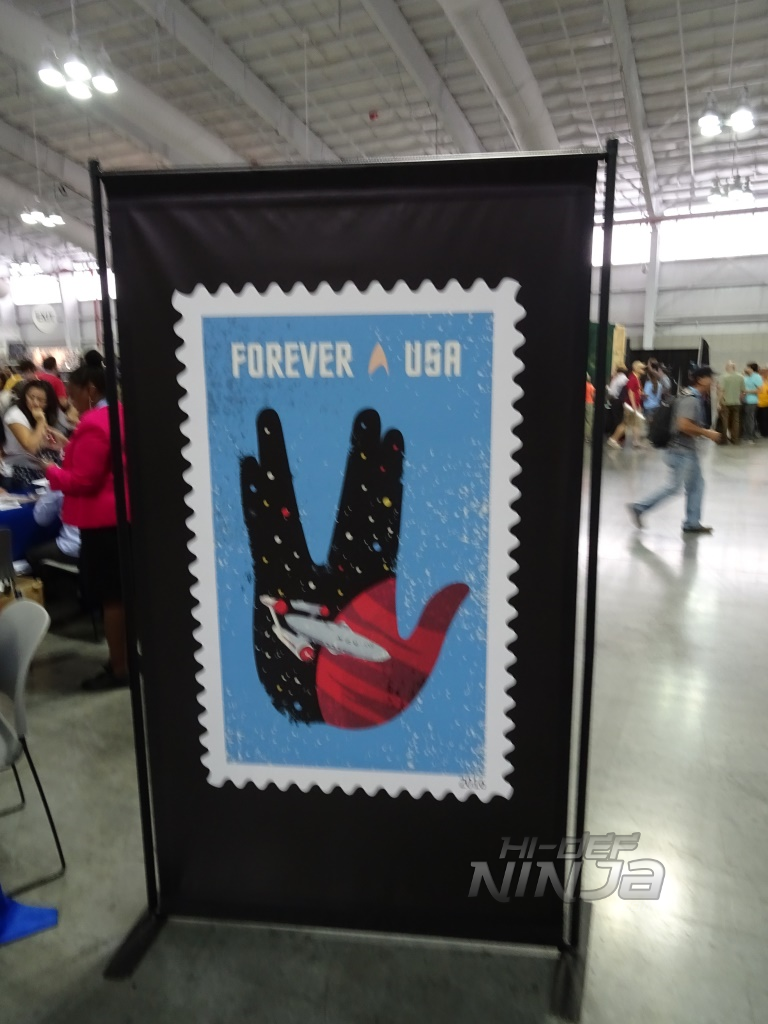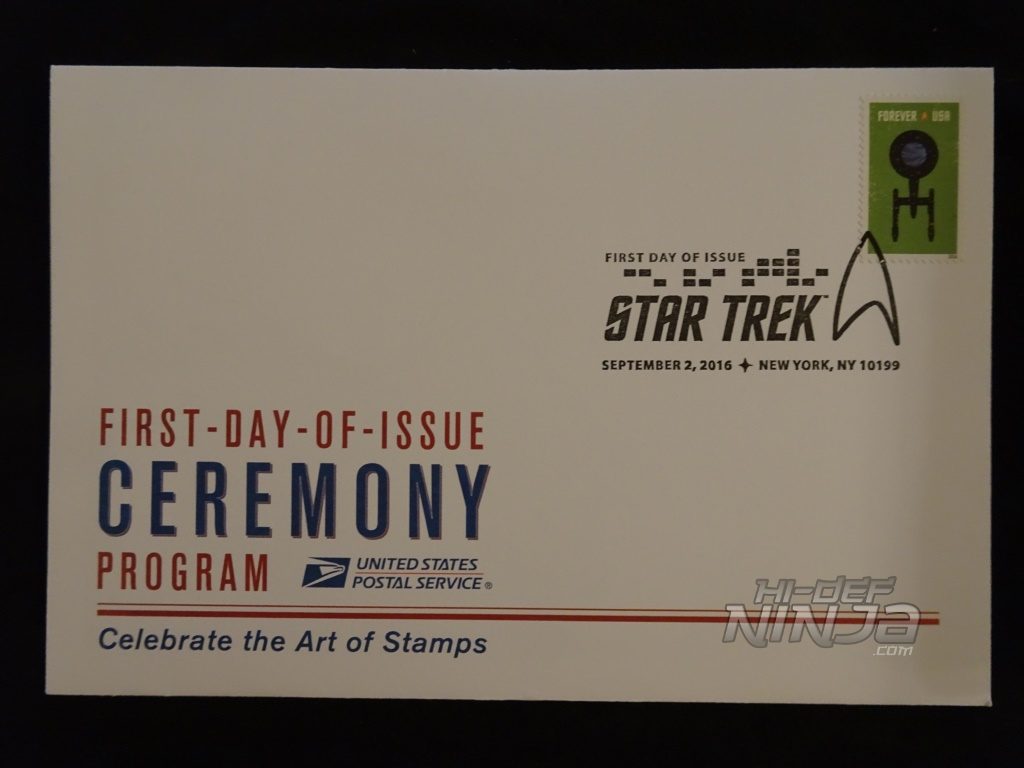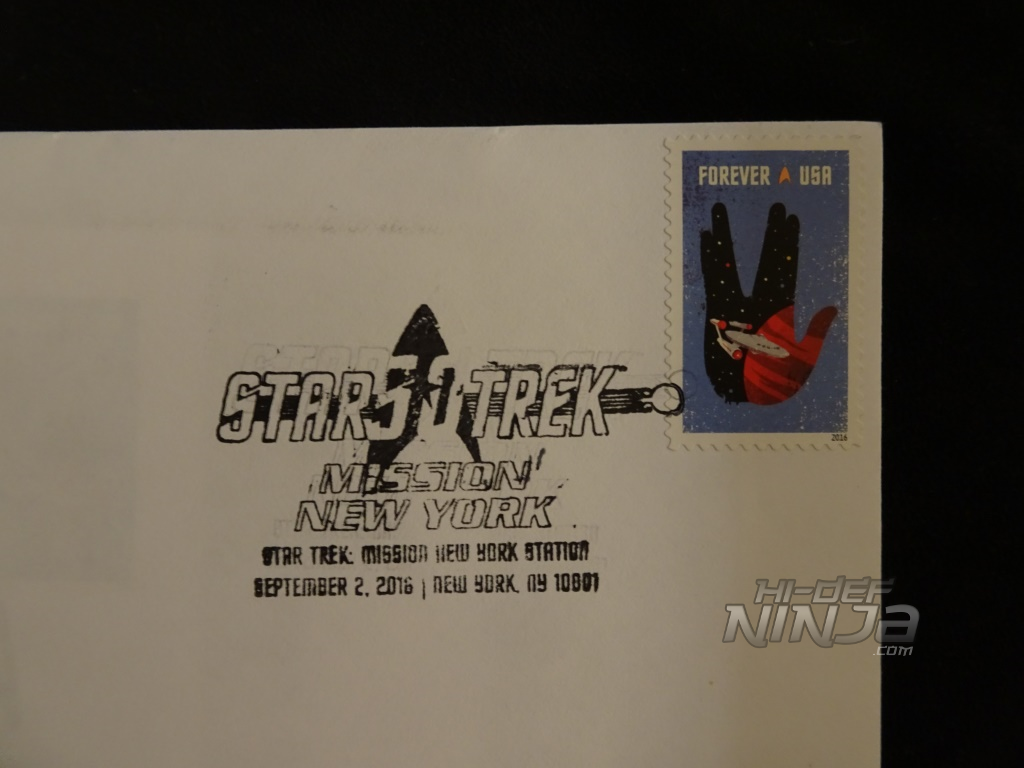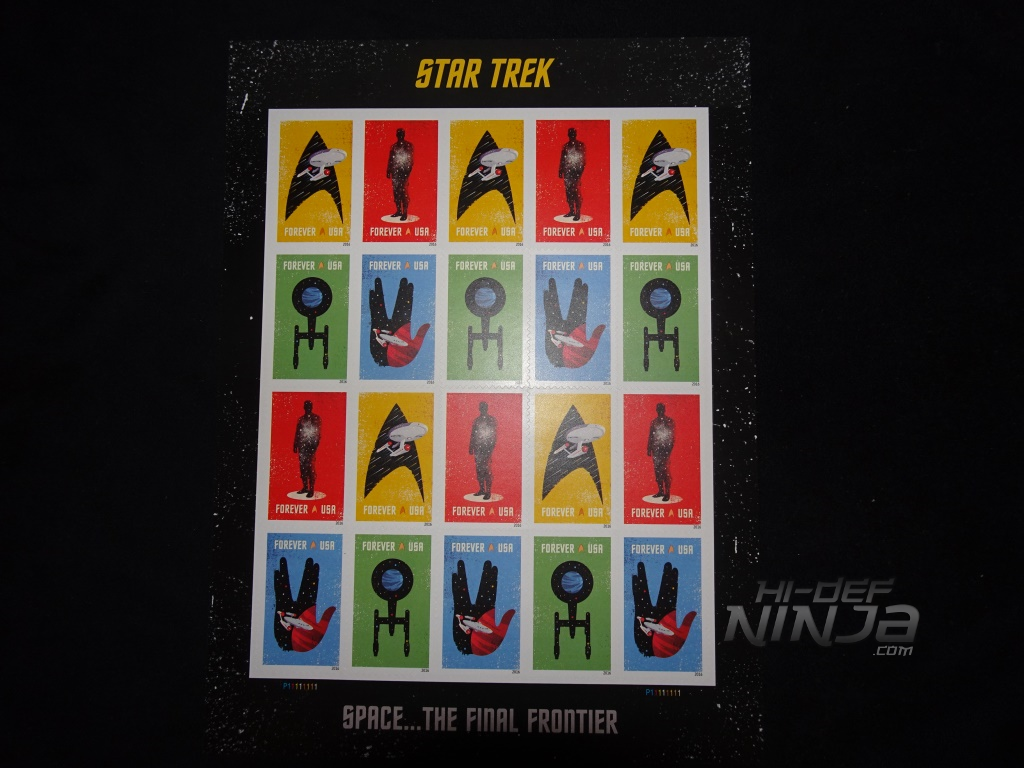 As I mentioned there were a bunch of Science panels that went into many topics from what NASA is looking for in Exoplanets to what Aliens would be like labelled 'Trek Talks.'
StarTalk All-Stars Present: The Science of Star Trek
Panelists: Chuck Nice, Charles Liu, Summer Ash, Andrew Fazekas
From communicator to replicators, warp drive to transporters: Star Trek has fired our imaginations and led to real world inventions. In StarTalk fashion, our scientist host astrophysicist (and major Trekkie) Dr. Charles Liu, co-host/moderator Chuck Nice and guests explore the science behind the science fiction.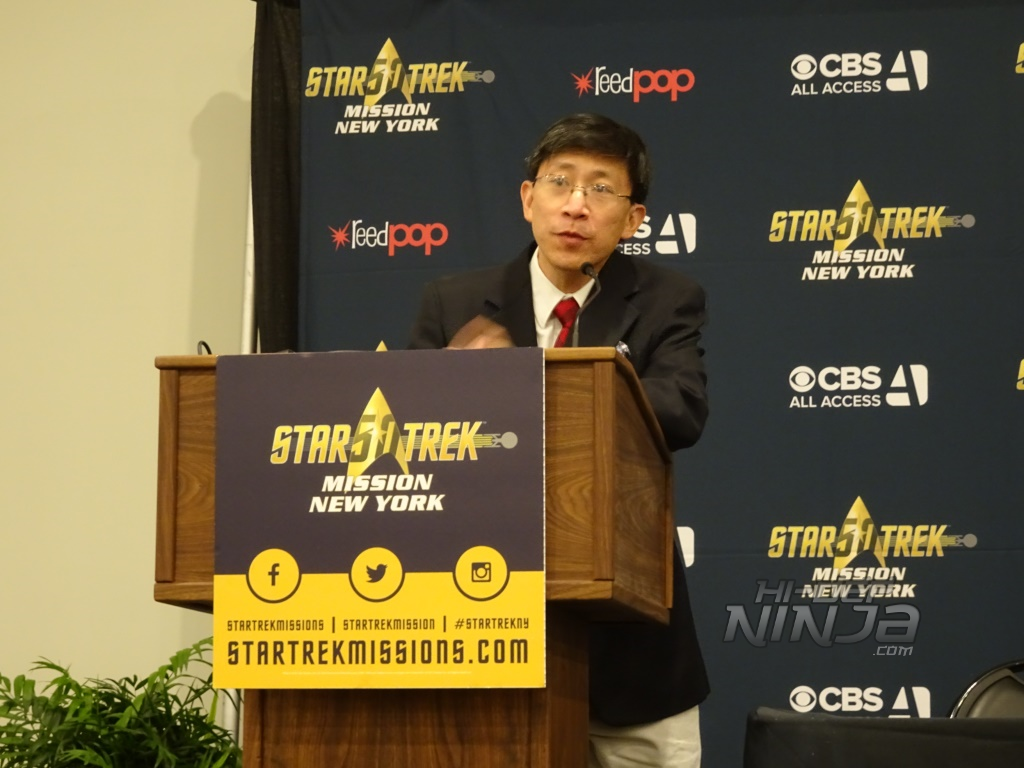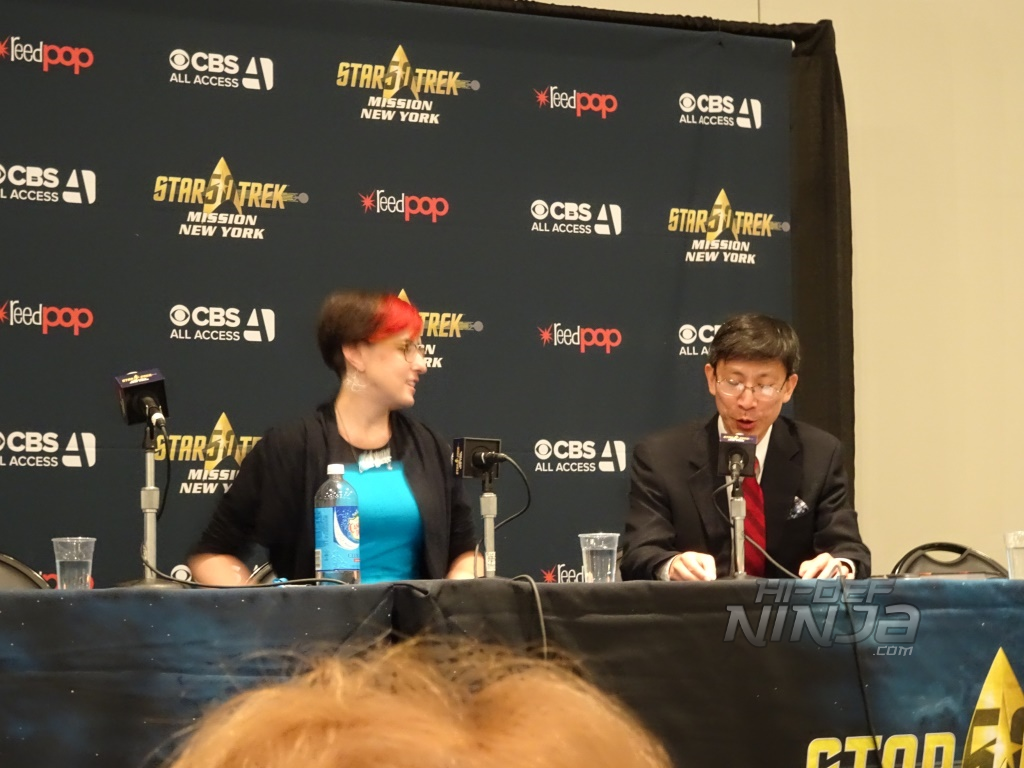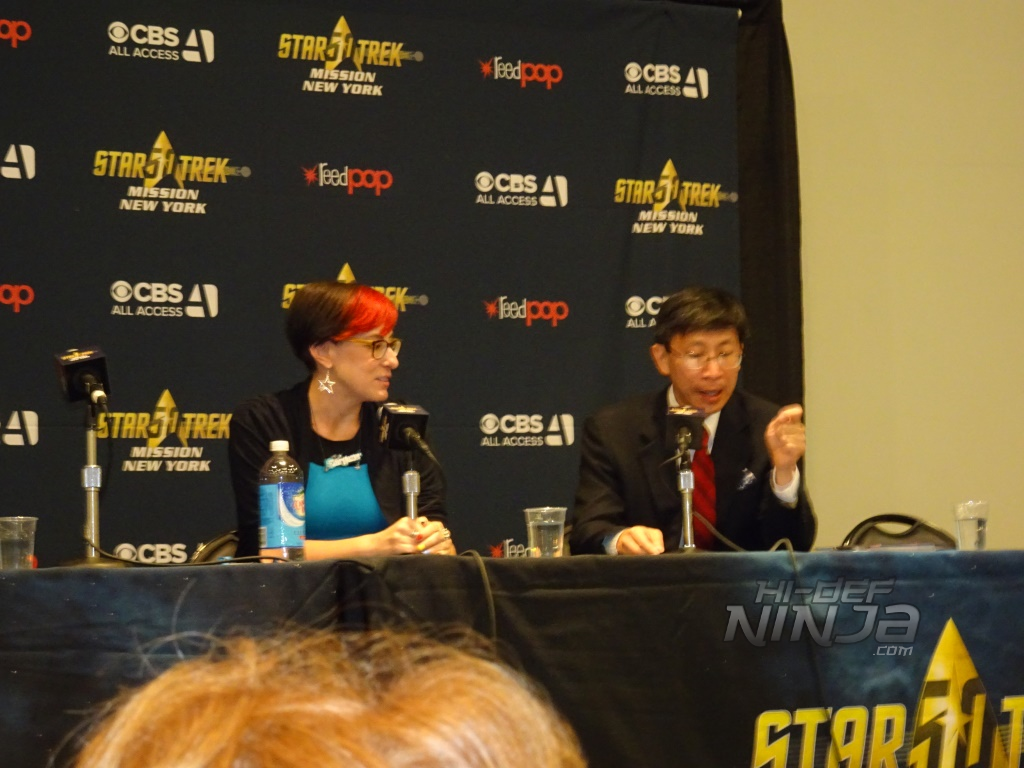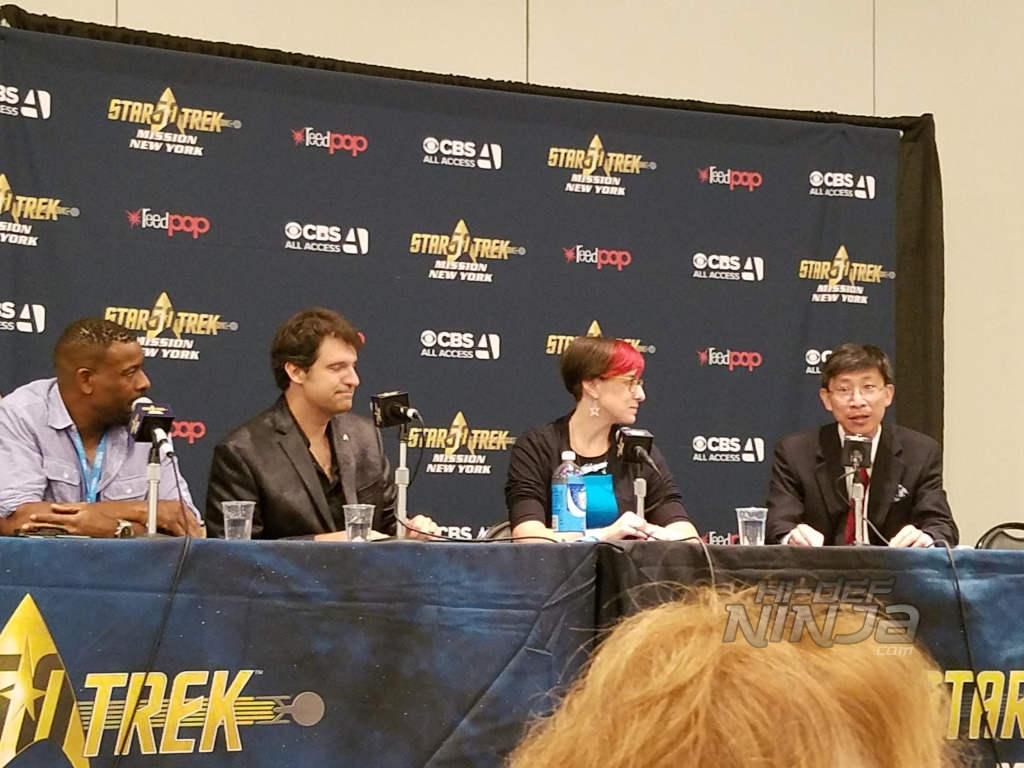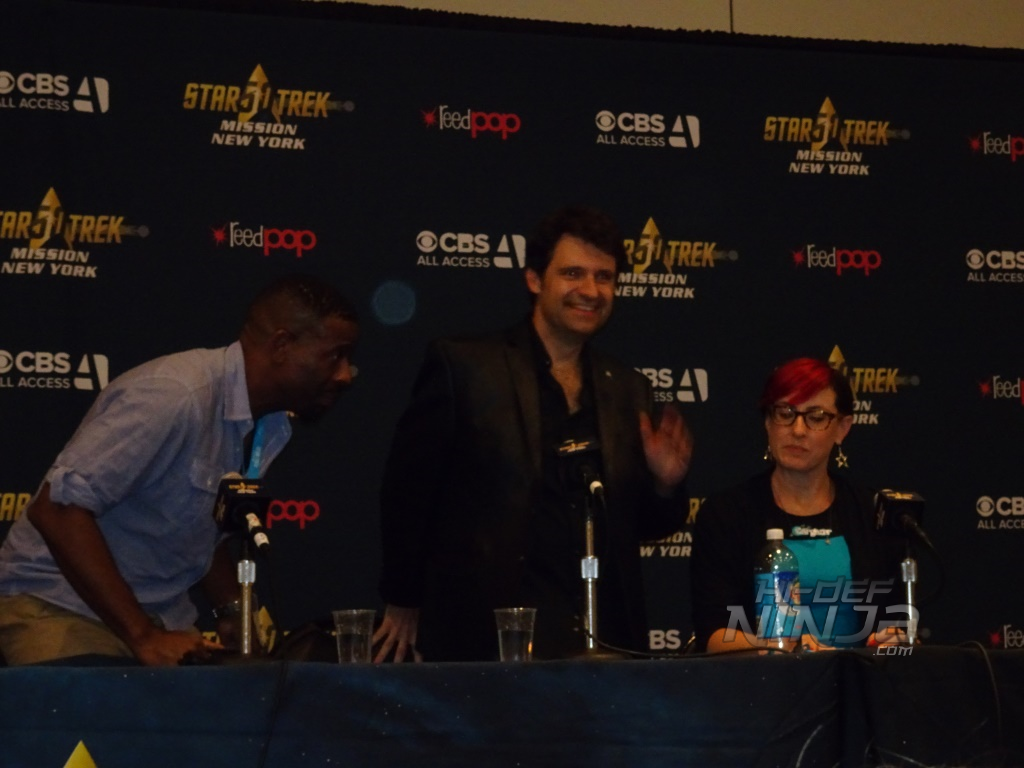 Trek Talks: Ugly Bags of Mostly Water: What Will Aliens REALLY Be Like
Panelists: Phil "The Bad Astronomer" Plait, Bobak "Mohawk Guy" Ferdowsi
Andorians. Klingons. Romulans. Bolians. Look at nearly any alien in Trek, and they look a lot like us. But what would *real* aliens look like? And would they be as friendly as a tribble, or as aggressive as a Kzin? In this panel, real scientists will discuss real aliens: What they might look like, how they might act, and whether we should extend the hand of friendship or get all hands to battlestations.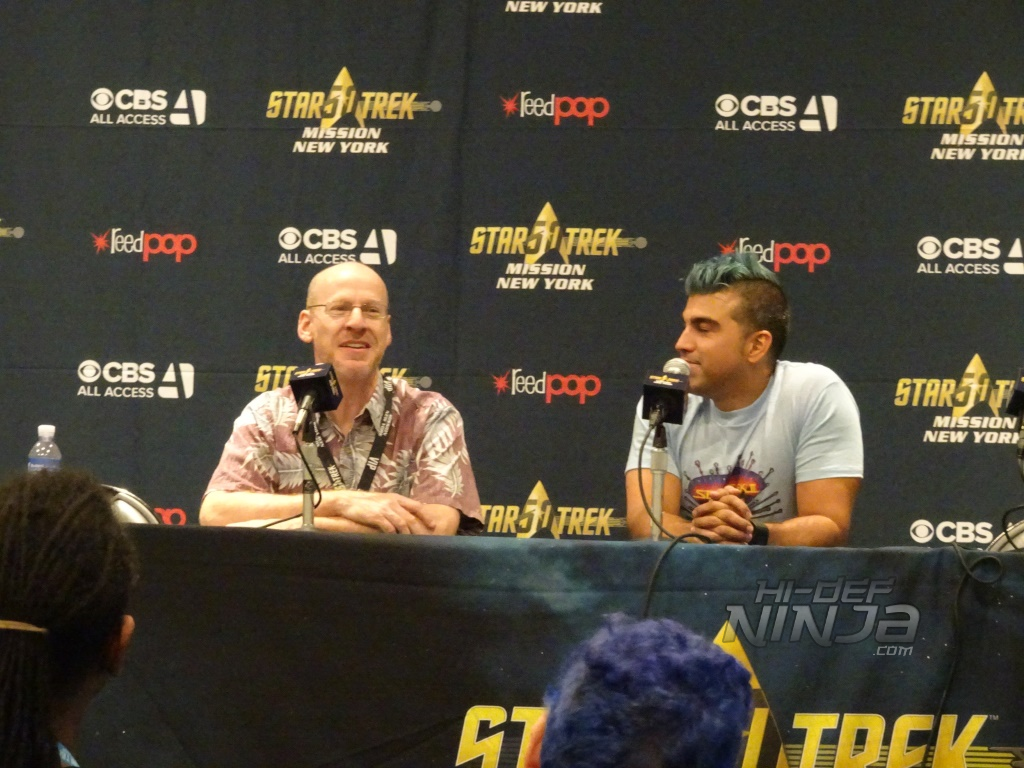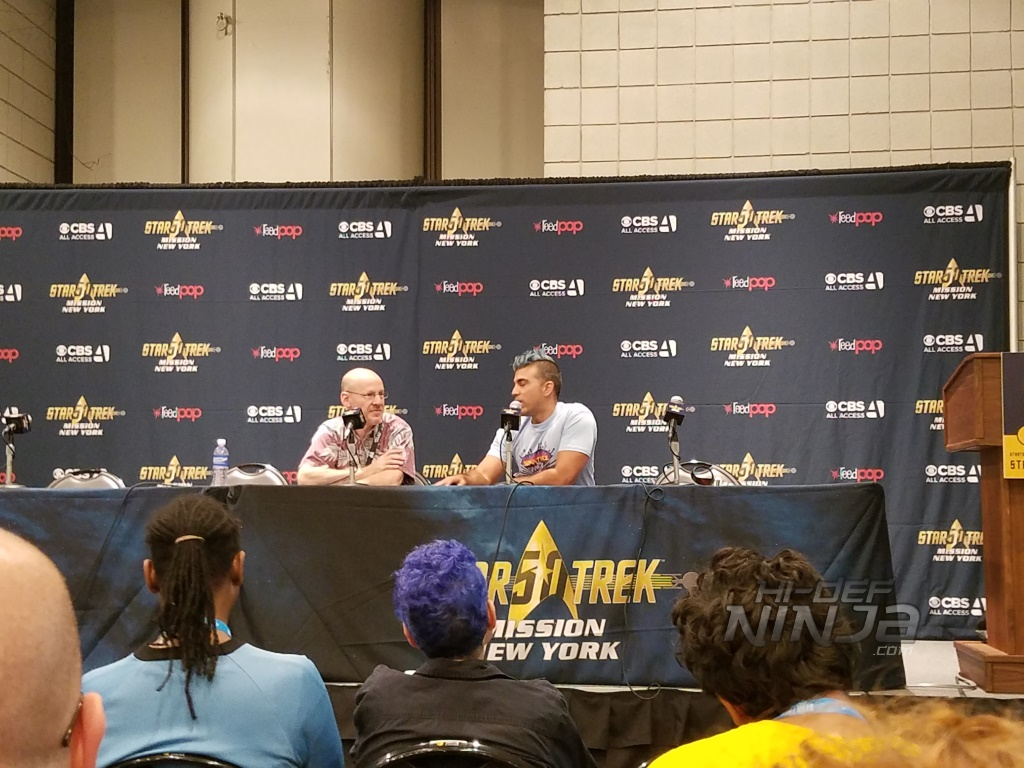 While the science panels were very interesting, there was no shortage of celebrity panels including casts of Next Generation, Voyager, and Deep Space Nine, a staged reading of Star Trek IV, and spotlights on Walter Koenig and William Shatner. They also had a few panels with talks on Leonard Nimoy and a personal collection auction in support of COPD.
Galaxy Quests: The Humor of Star Trek and Beyond
Panelists: Mark A. Altman, Edward Gross, Dave Rogers, Roger Lay, Jr.
Humor was always an integral part of the original Star Trek including "I, Mudd," "A Piece of the Action" and "Trouble With Tribbles," but the influence of Star Trek has permeated popular culture in new and unexpected ways.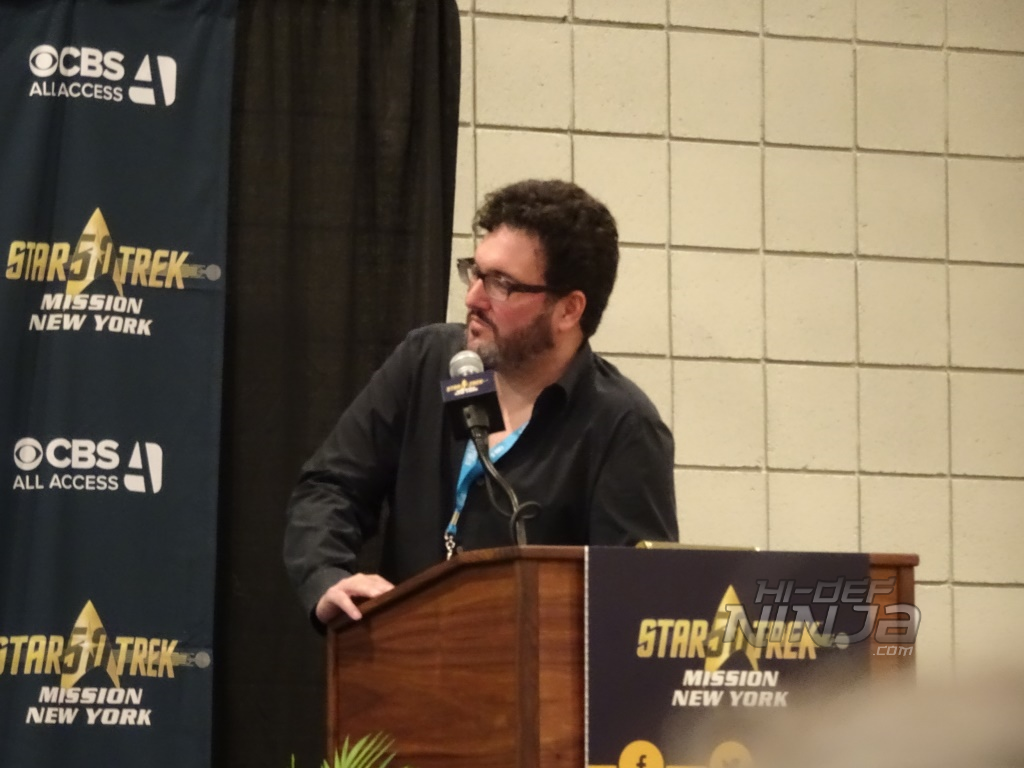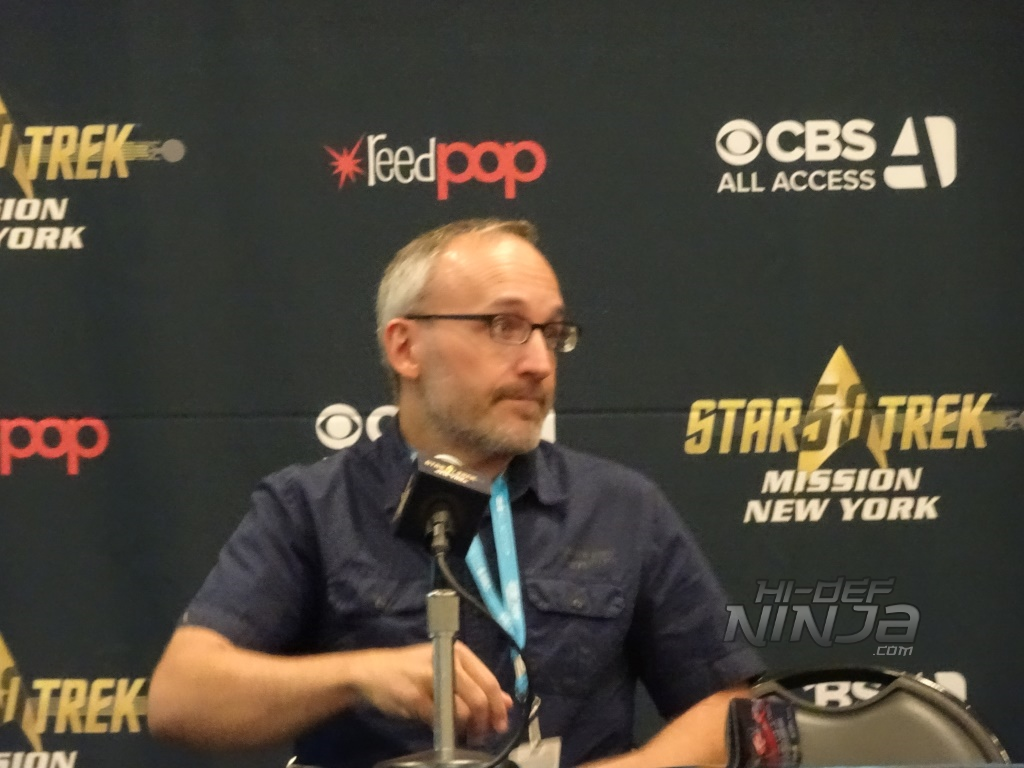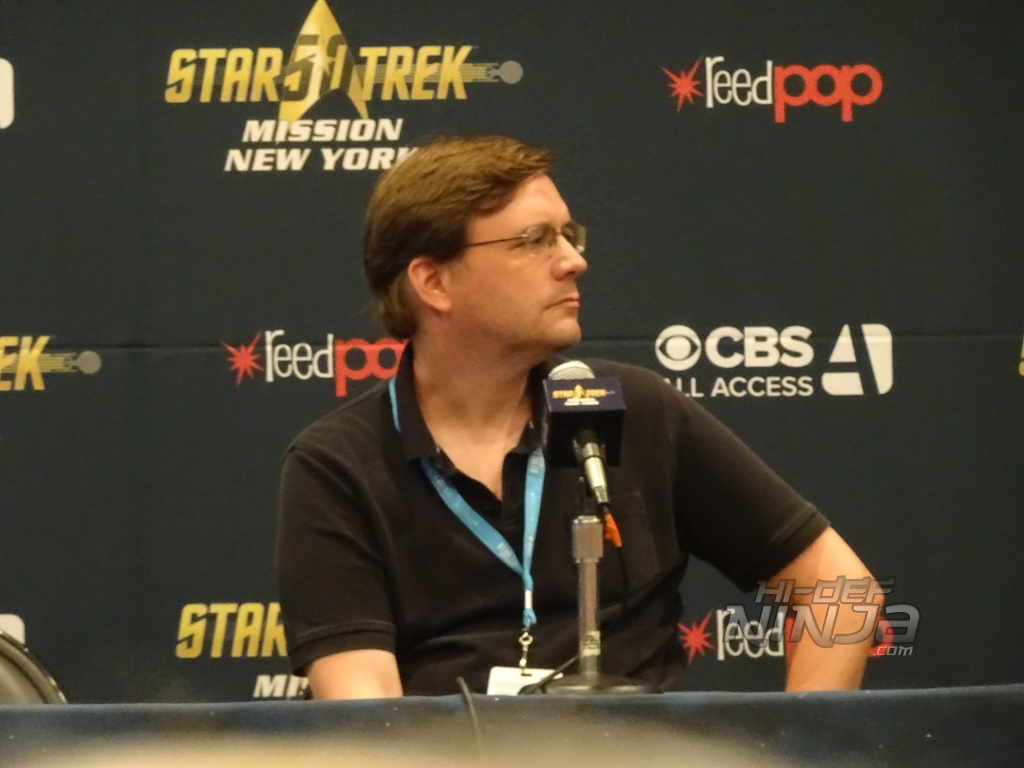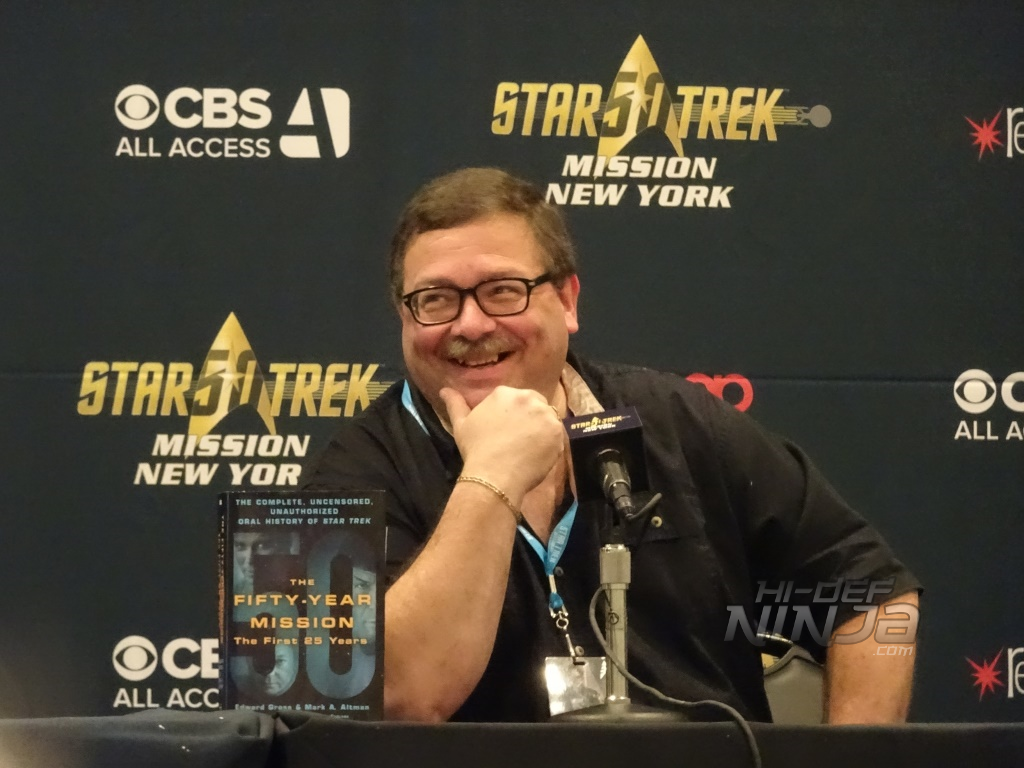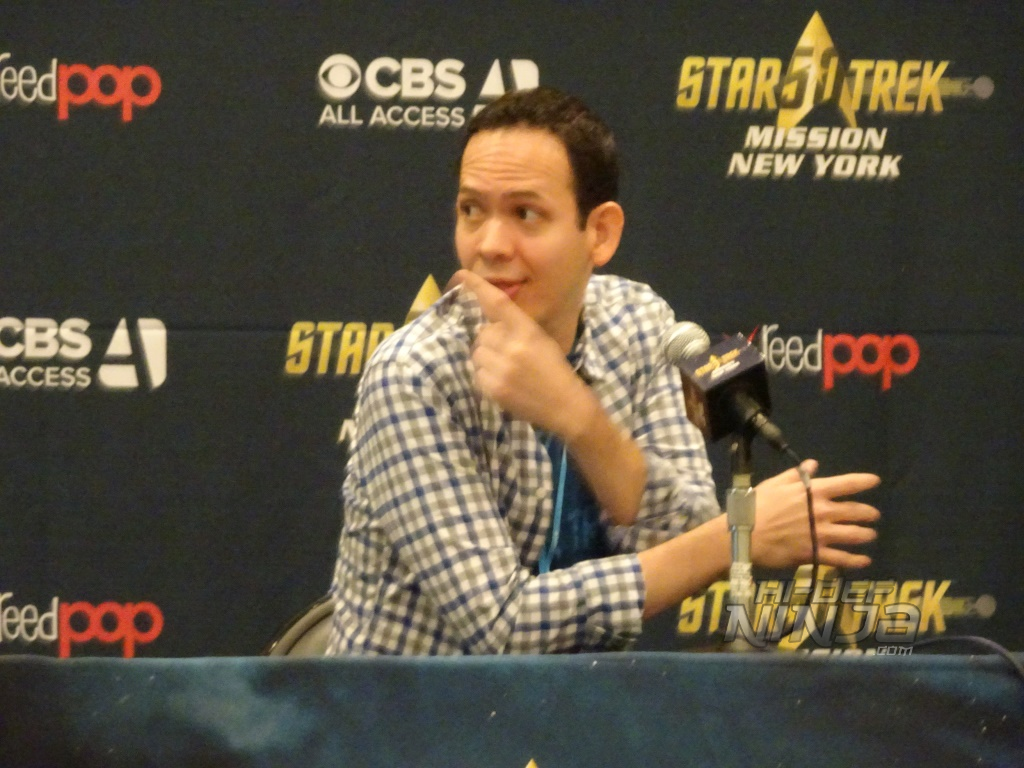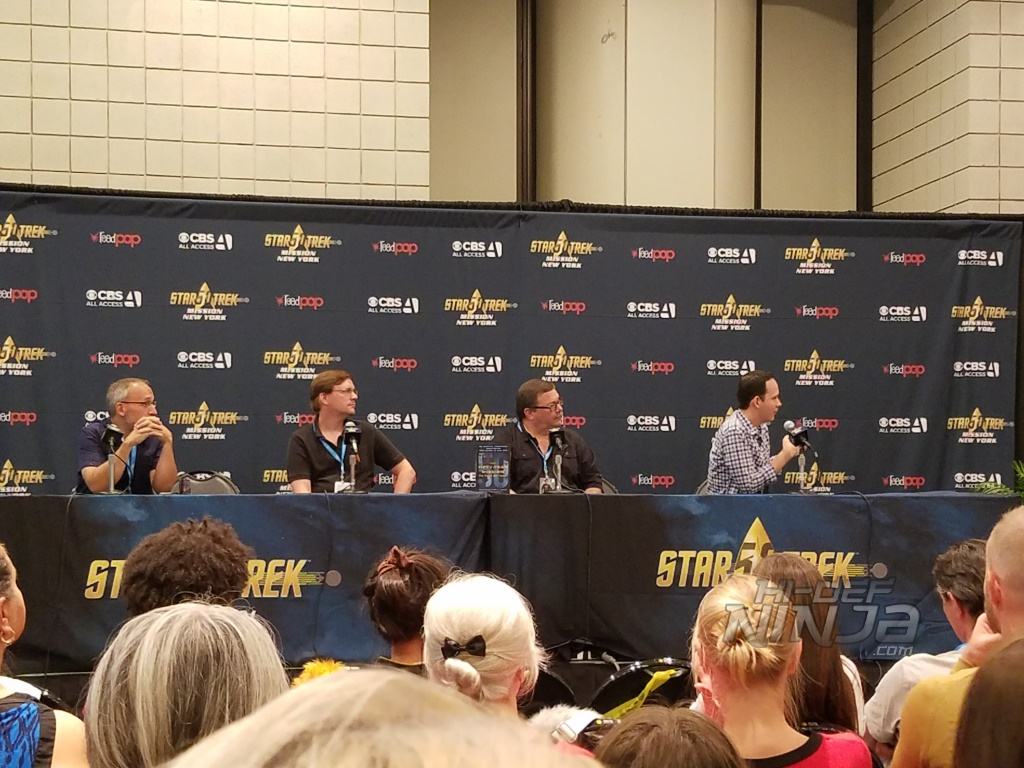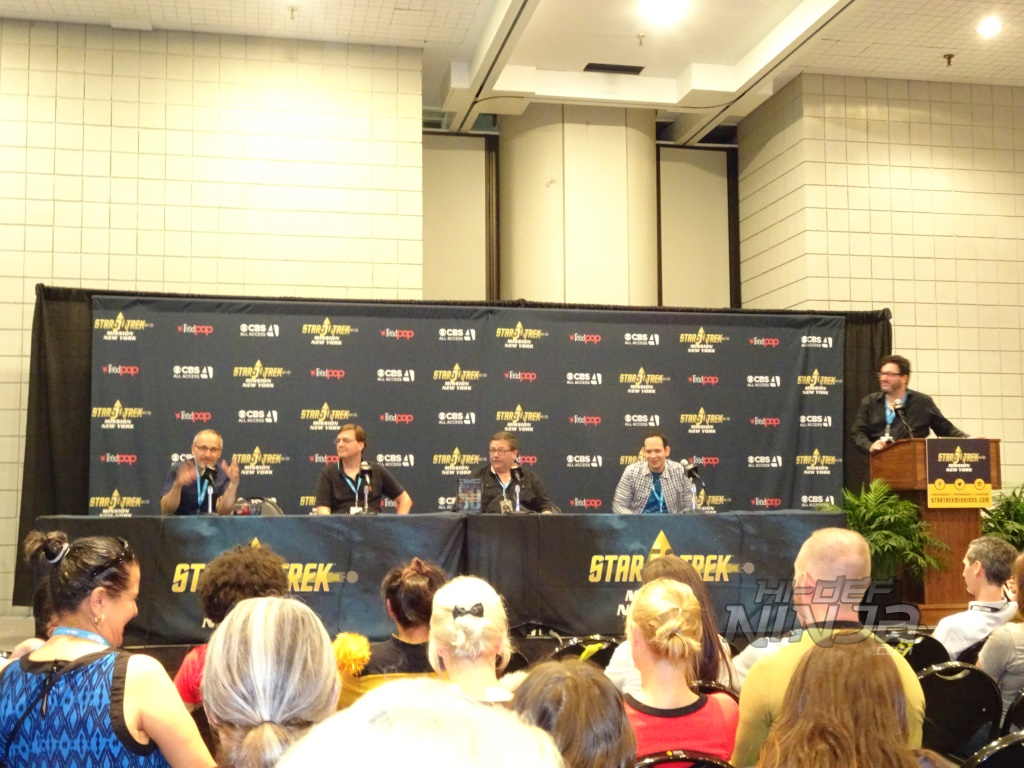 Auction of Leonard Nimoy Personal Items
Gary Hasson will auction numerous personal items of Leonard Nimoy.  Proceeds went to The UCLA Foundation, on behalf of Leonard Nimoy for research for the cure of COPD.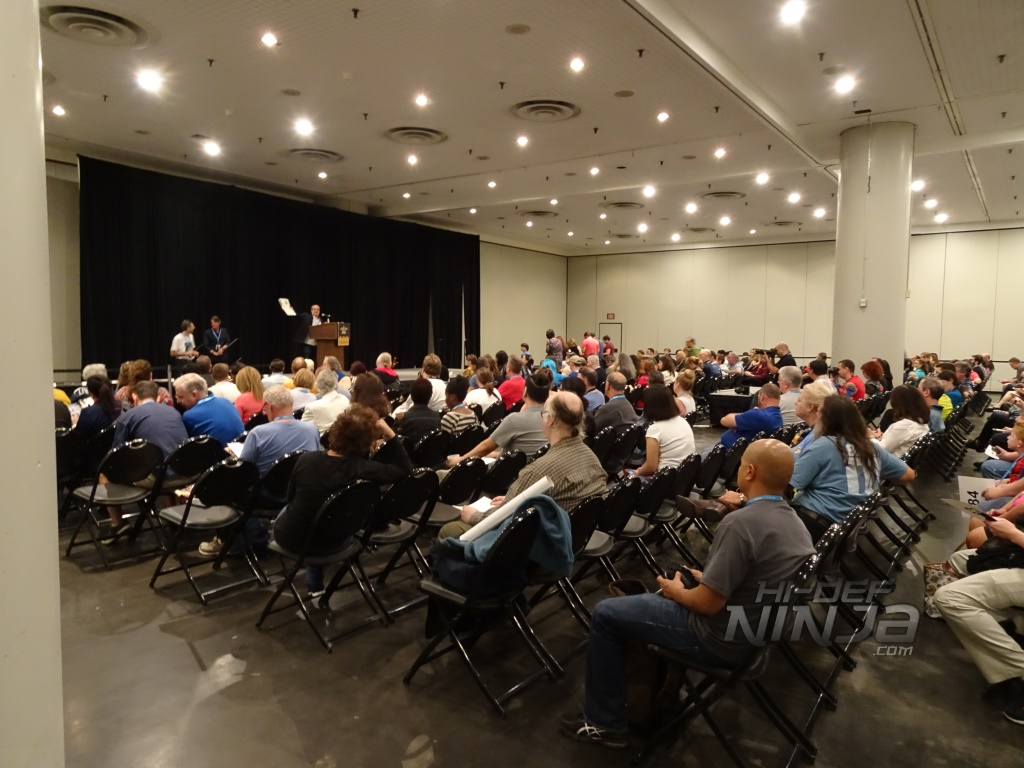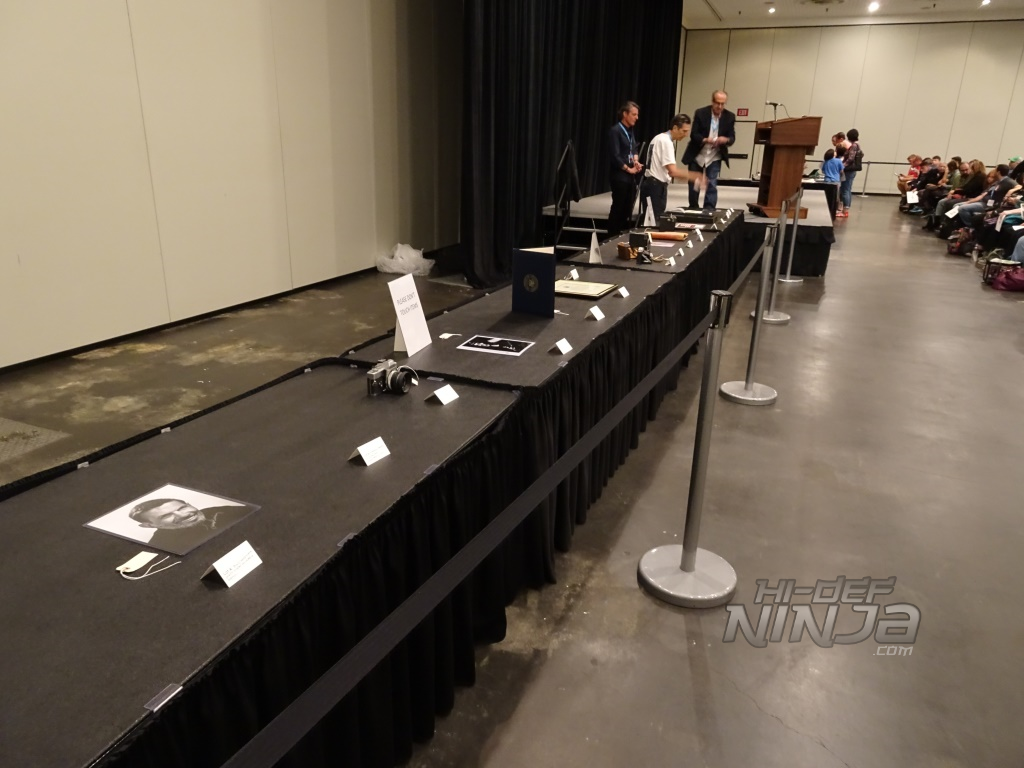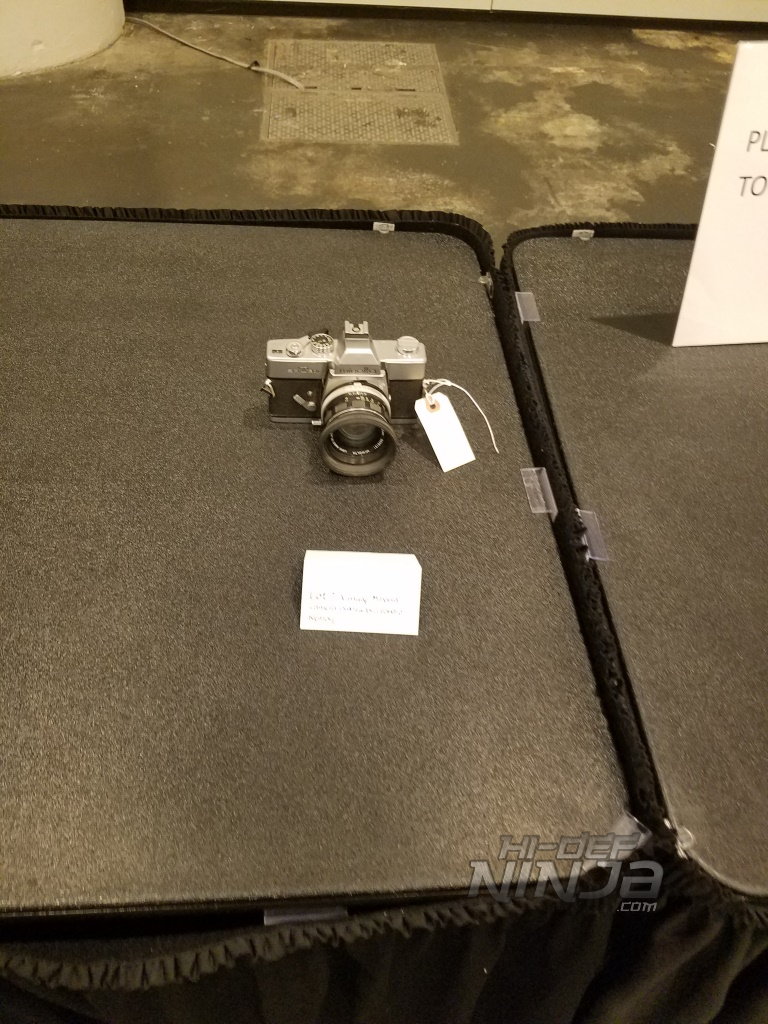 Staged Reading of Star Trek IV: The Voyage Home
Cast:
KIRK – Mary Stuart Masterson (Benny & Joon, Some Kind of Wonderful, Fried Green Tomatoes)
SPOCK – Damian Young (House of Cards, The Comeback)
McCOY – Brian Haley (Orange is the New Black, Gran Torino)
SULU – John Kim (The Librarians)
UHURA – Anna George (New Girl, Madame Secretary, The Lovely Bones)
CHEKOV – Katarina Morhacova (The Knick)
SAAVIK  – Terry Farrell (Deep Space Nine, Becker)
SAREK – Ethan Phillips (Star Trek Voyager, Inside Llewyn Davis)
KLINGON AMBASSADOR/ADMIRAL CARTWRIGHT – Robert Clohessy (The Wolf of Wall Street)
STARSHIP COMMANDER – Bobak Ferdowsi (NASA's 'Mohawk Guy')
SCOTTY – Jack Ellison Conlee
AMANDA –Barbara Garrick
ADDITIONAL ROLES
Nathan Aldrich
Leah Bonnema
Joseph Dylan Ruymen
Actors from film and television (including a few Star Trek actors in unexpected roles) performed a staged reading in honor of the 30th anniversary of Star Trek IV: The Voyage Home. This panel for me was the highlight of the show. While the reading itself was okay, the interaction between the actors on stage made the entire night. Damian Young as Spock was excellent. Unfortunately there was no video allowed, so being respectful of the rules, I did not record, but what was great was some of the improv when an actor missed a cue and needed an extra prompt or the audience participation making various ship and other ancillary noises.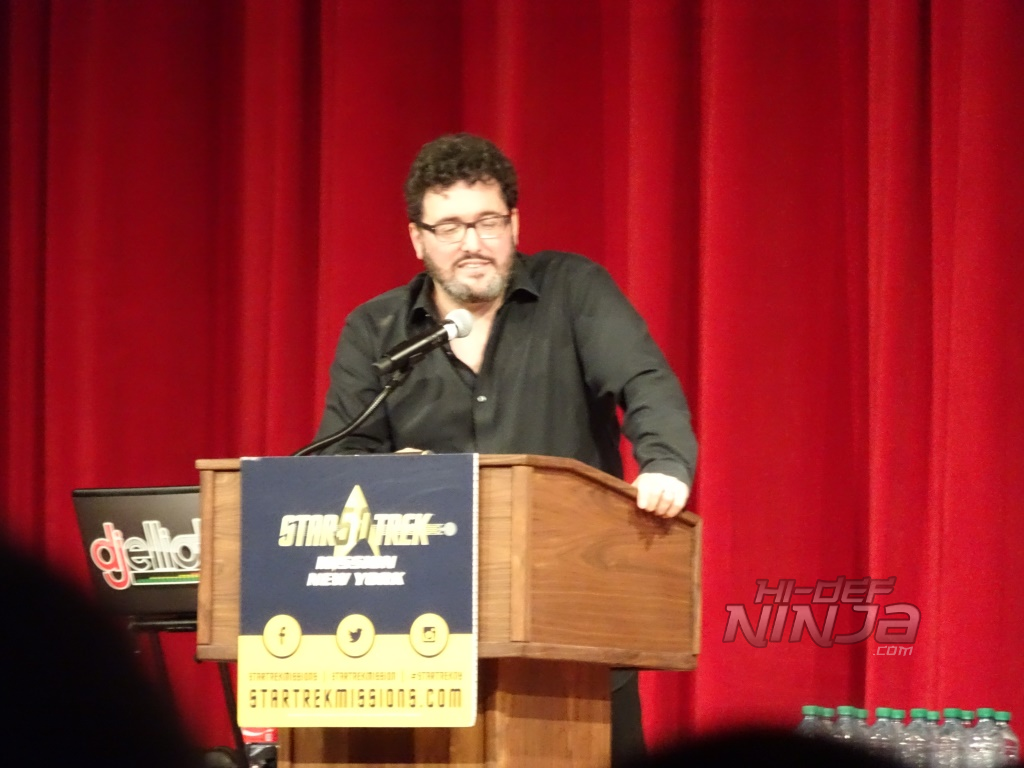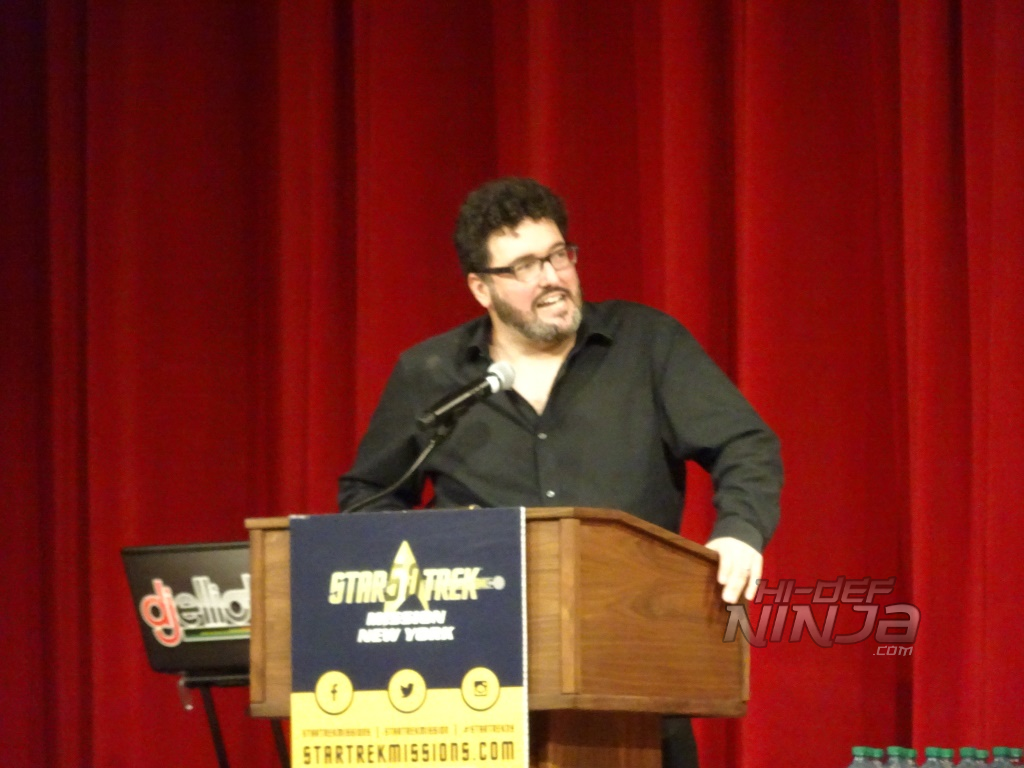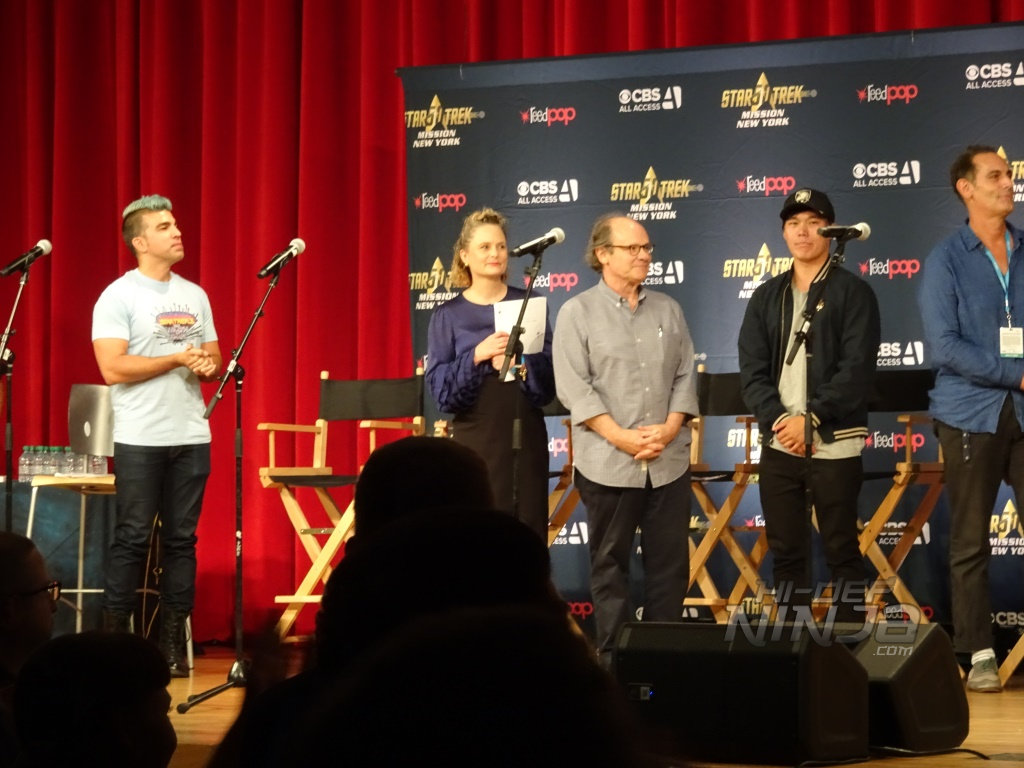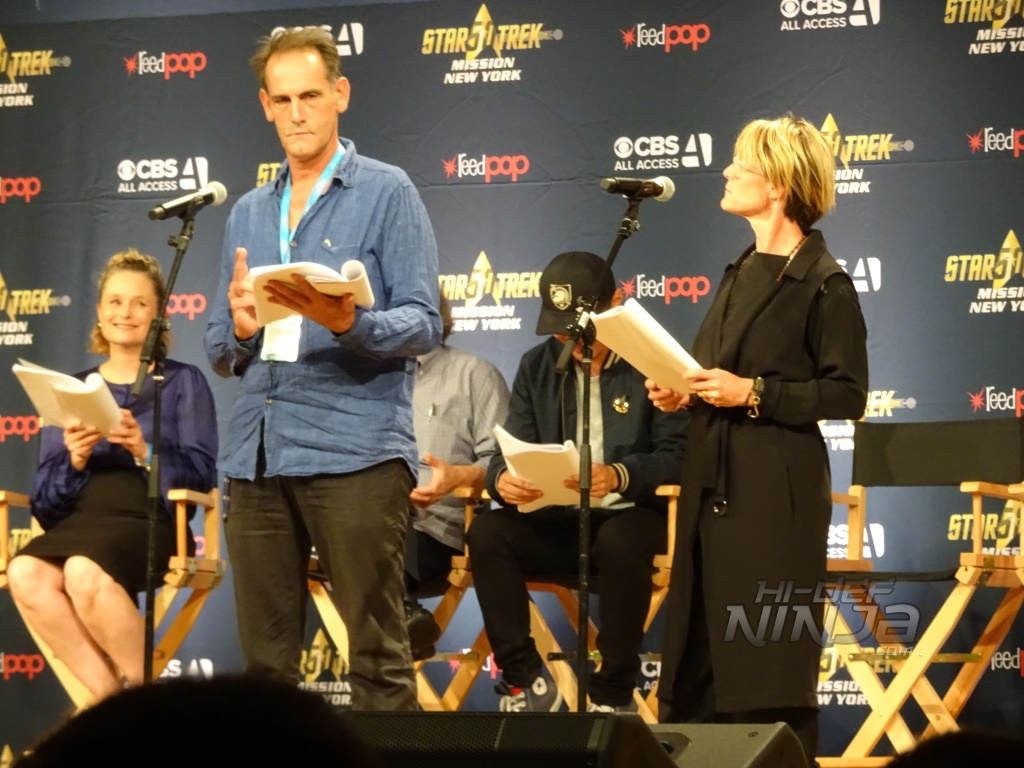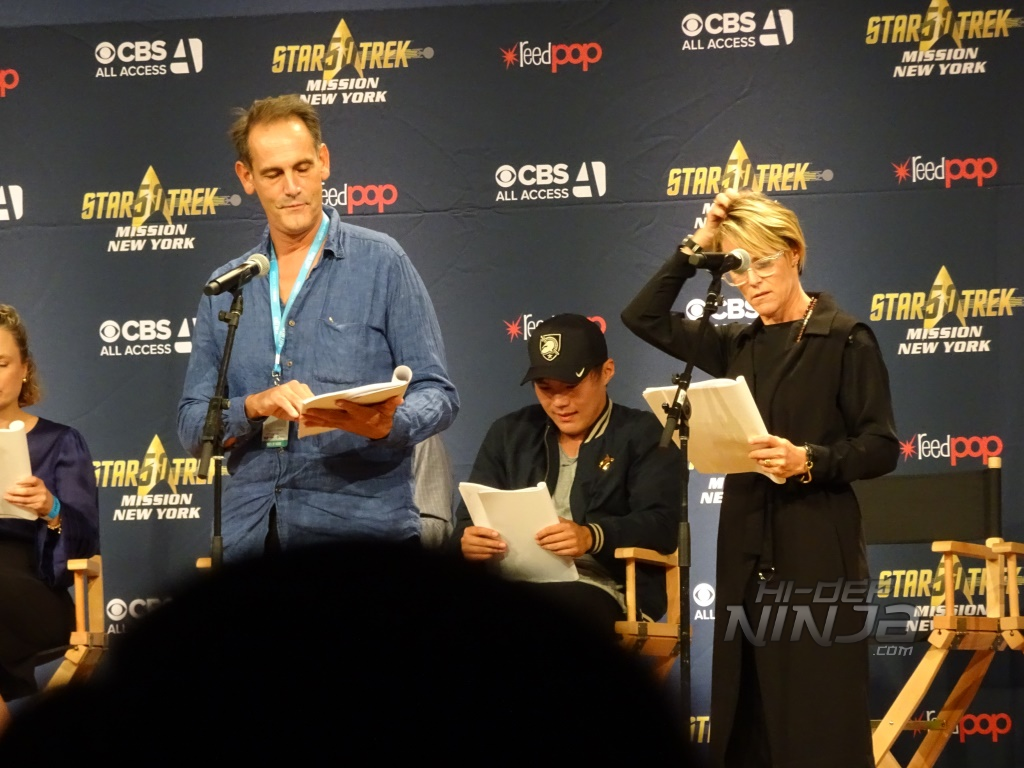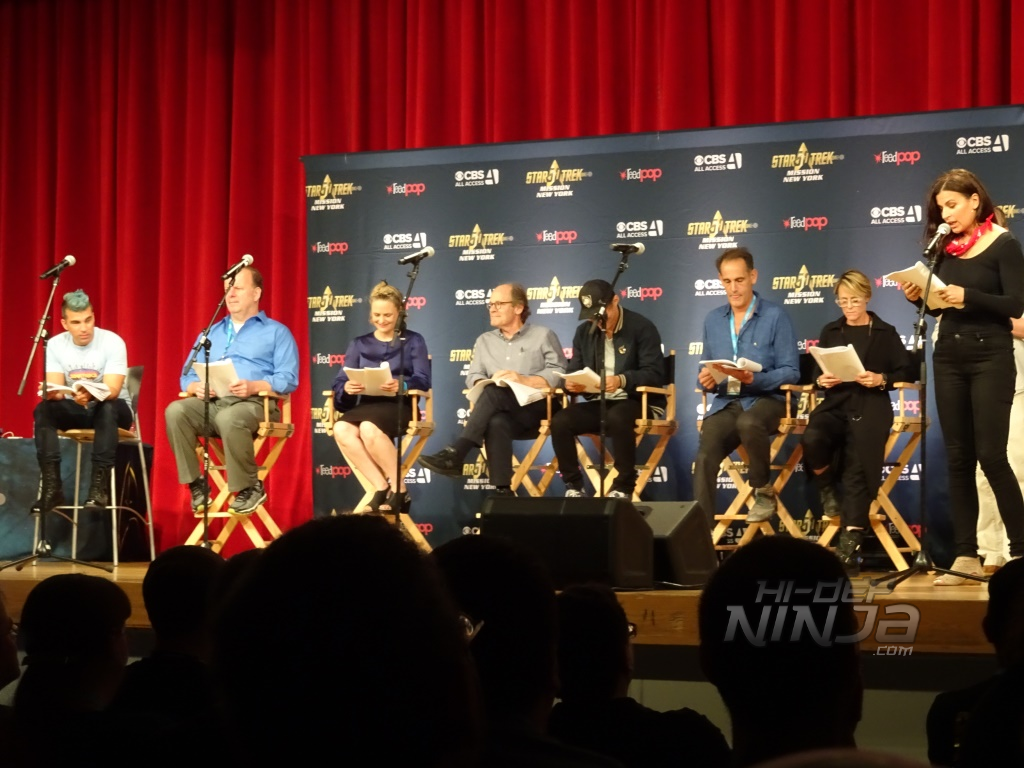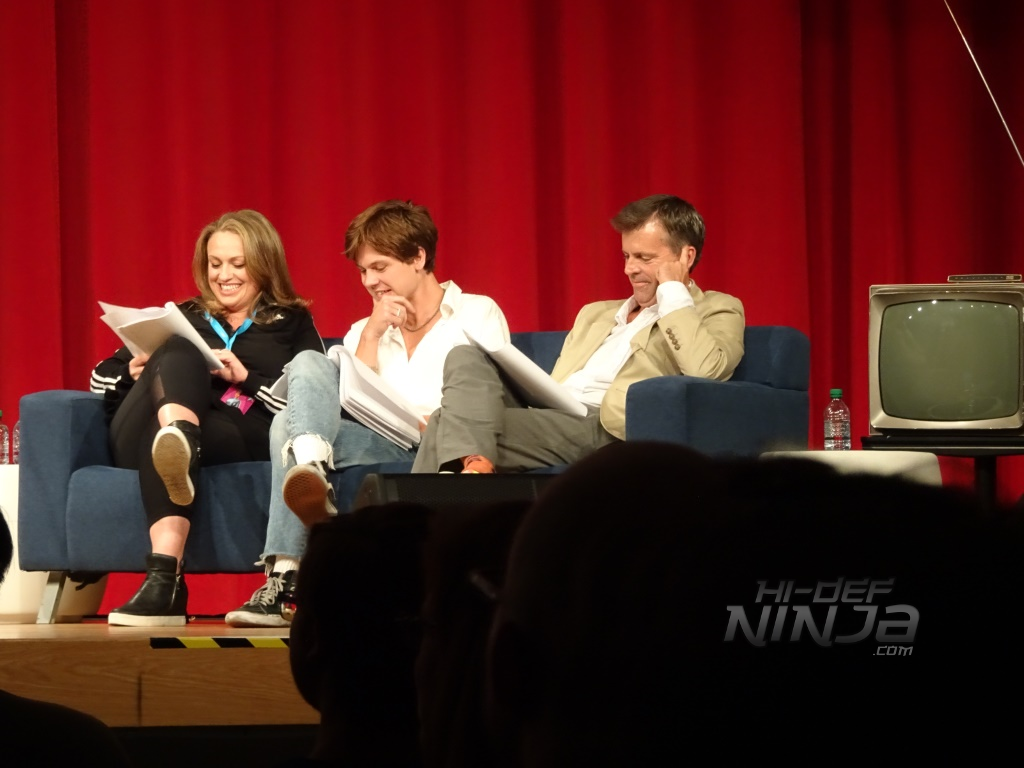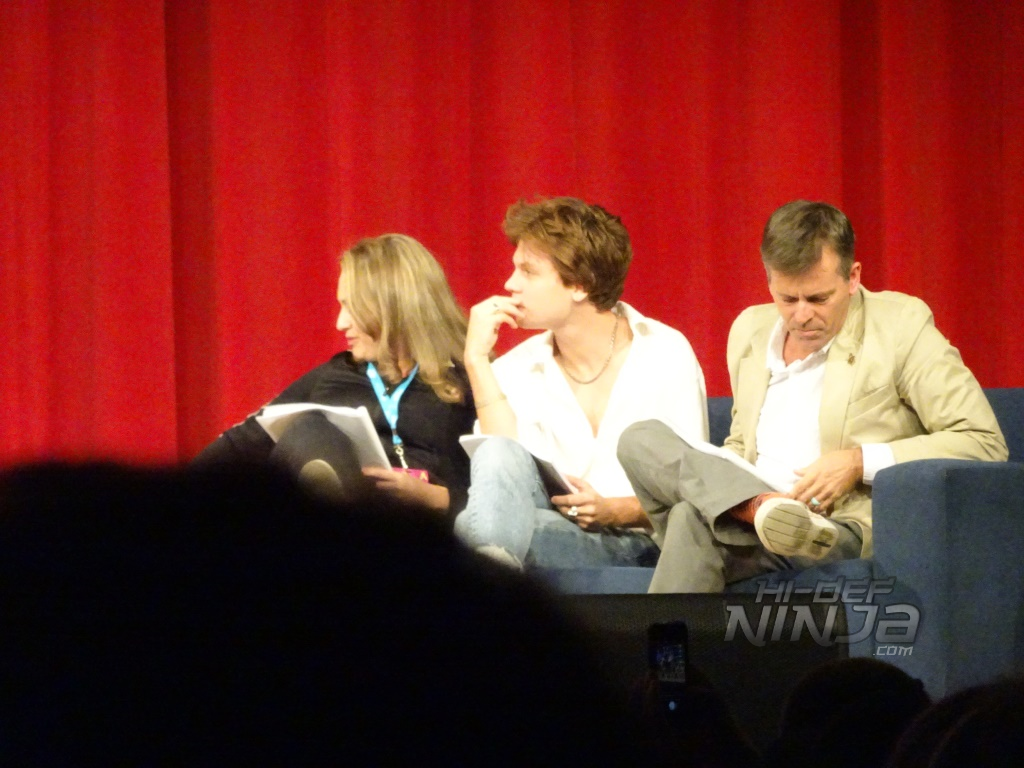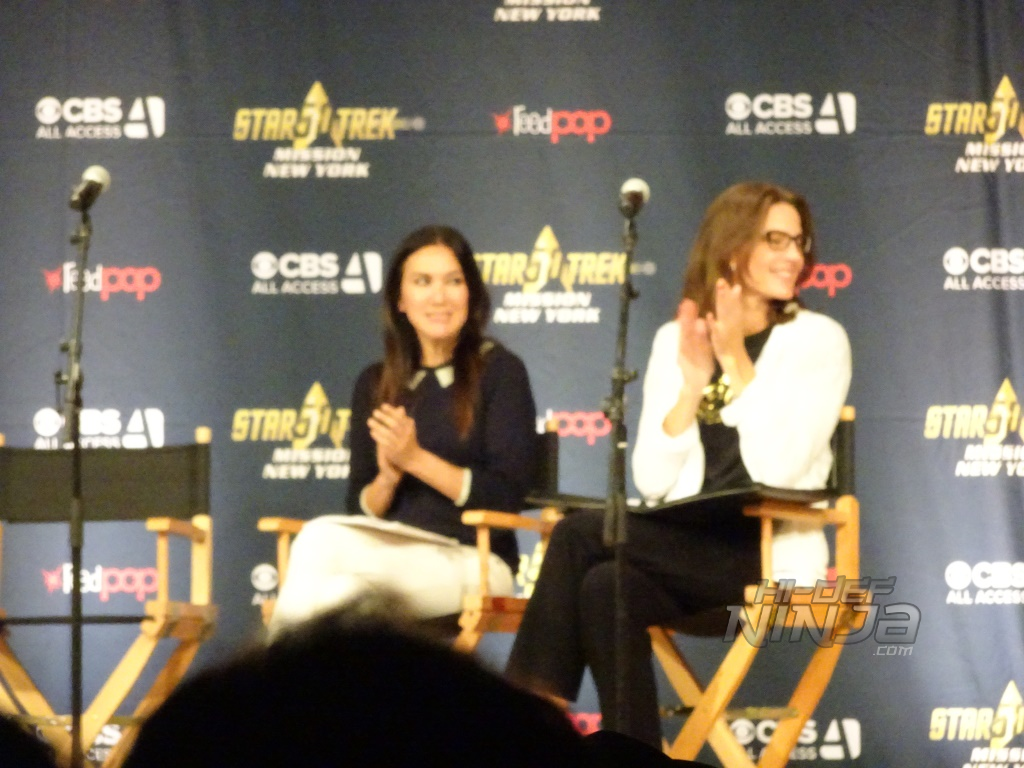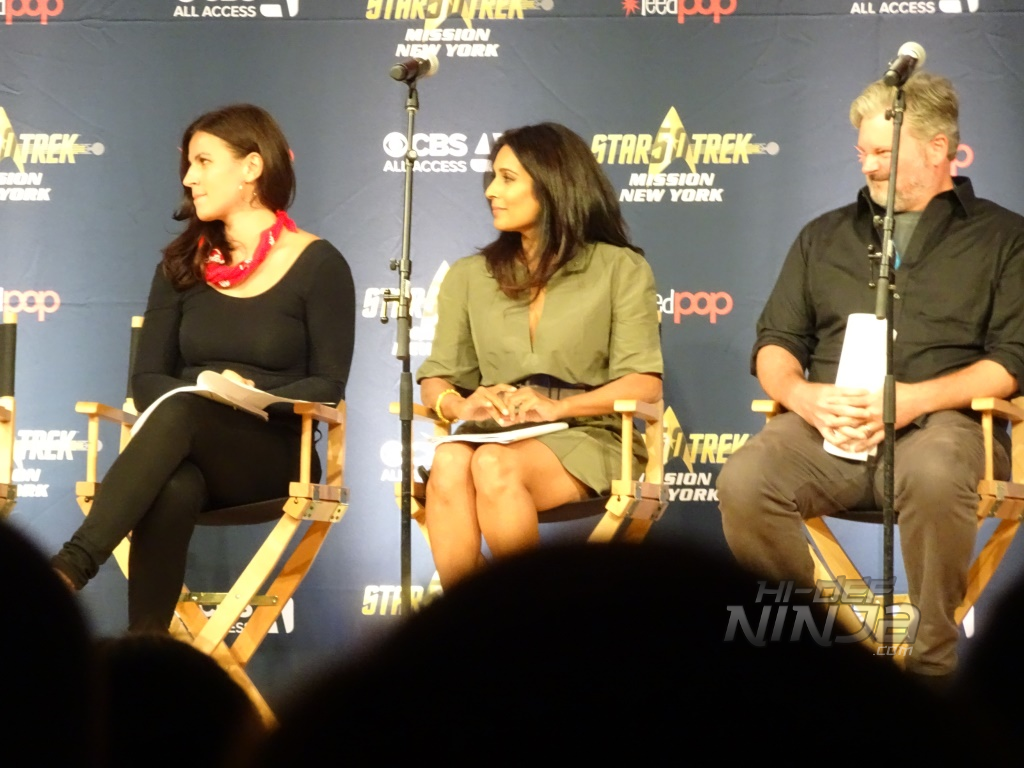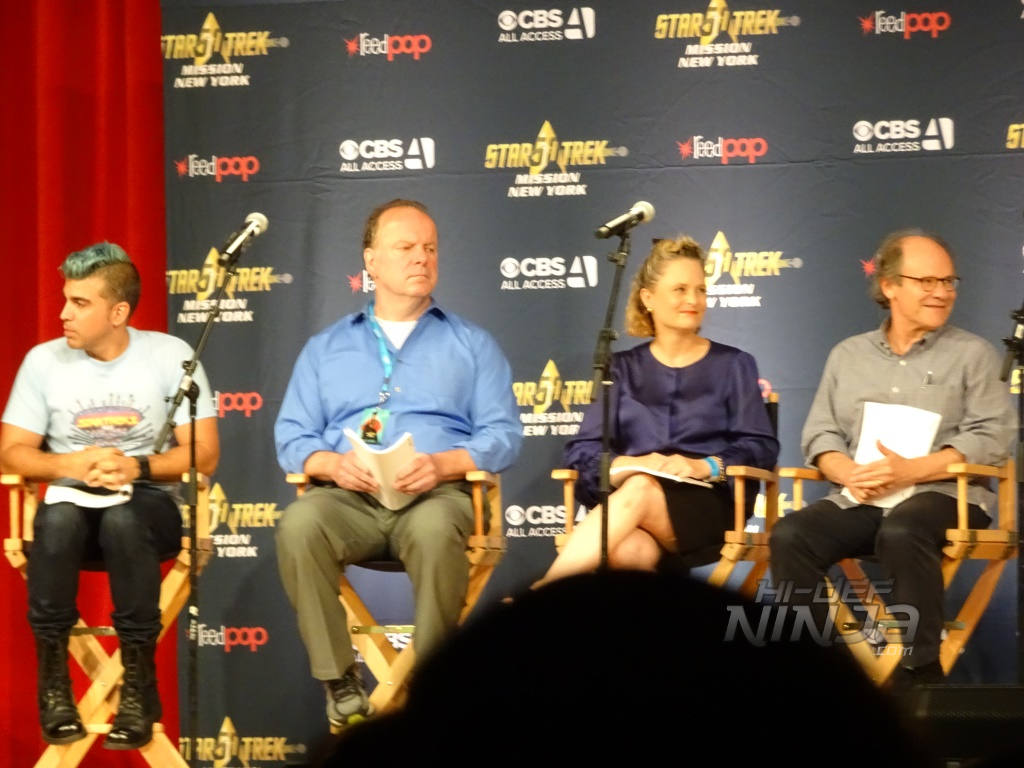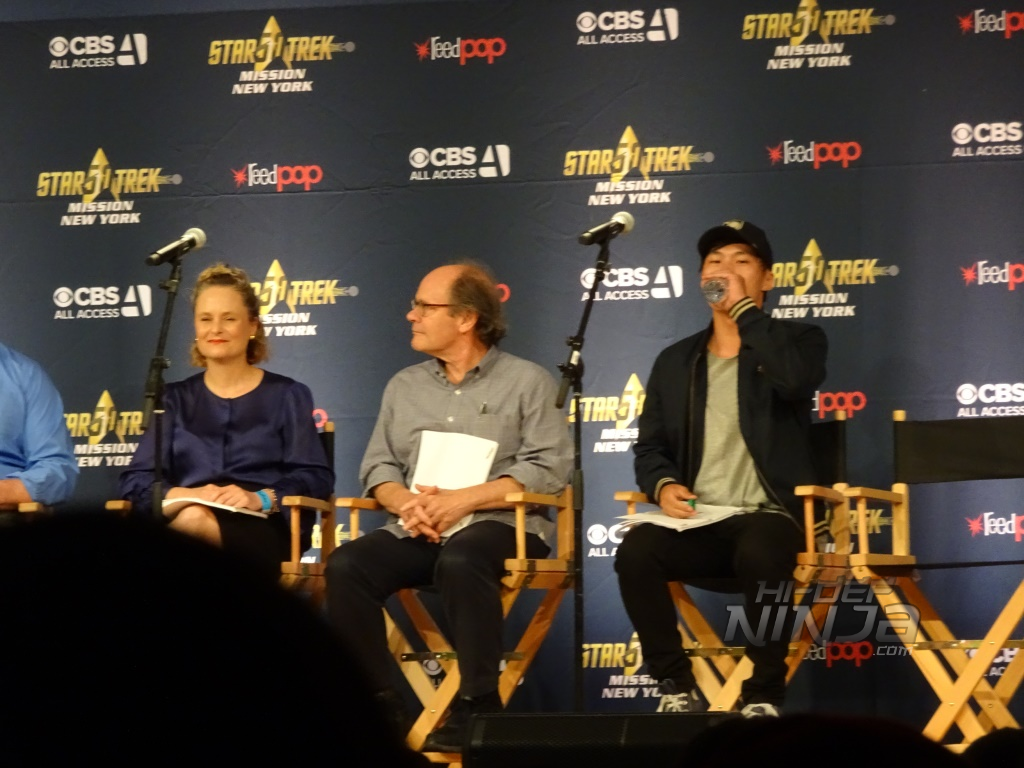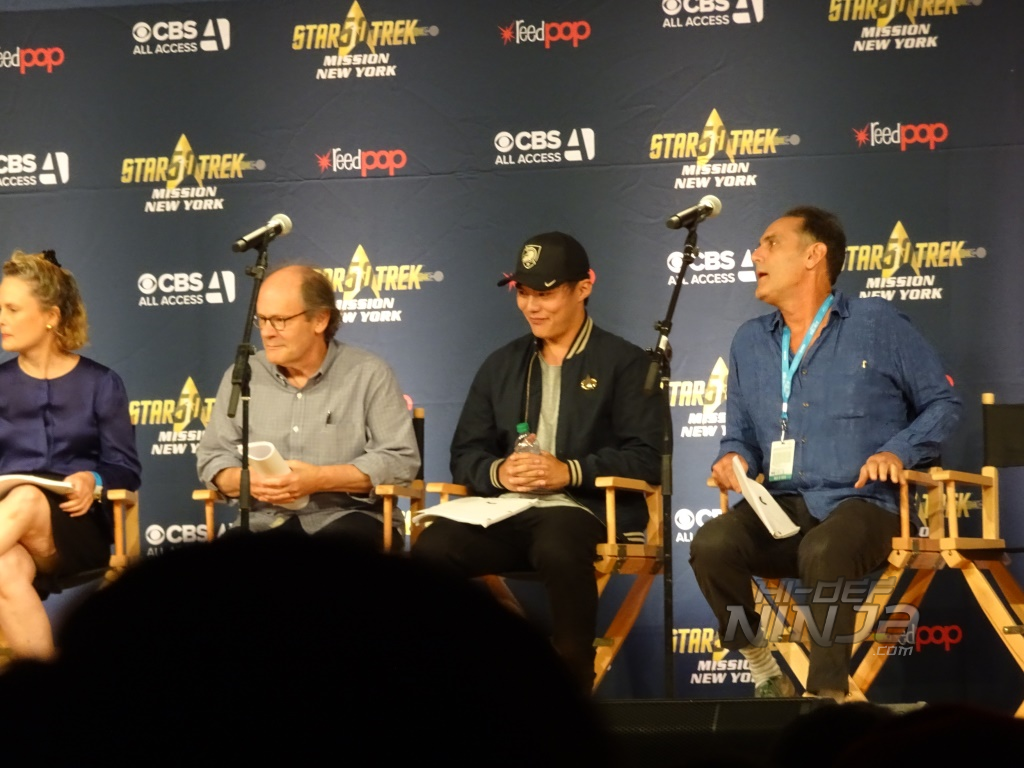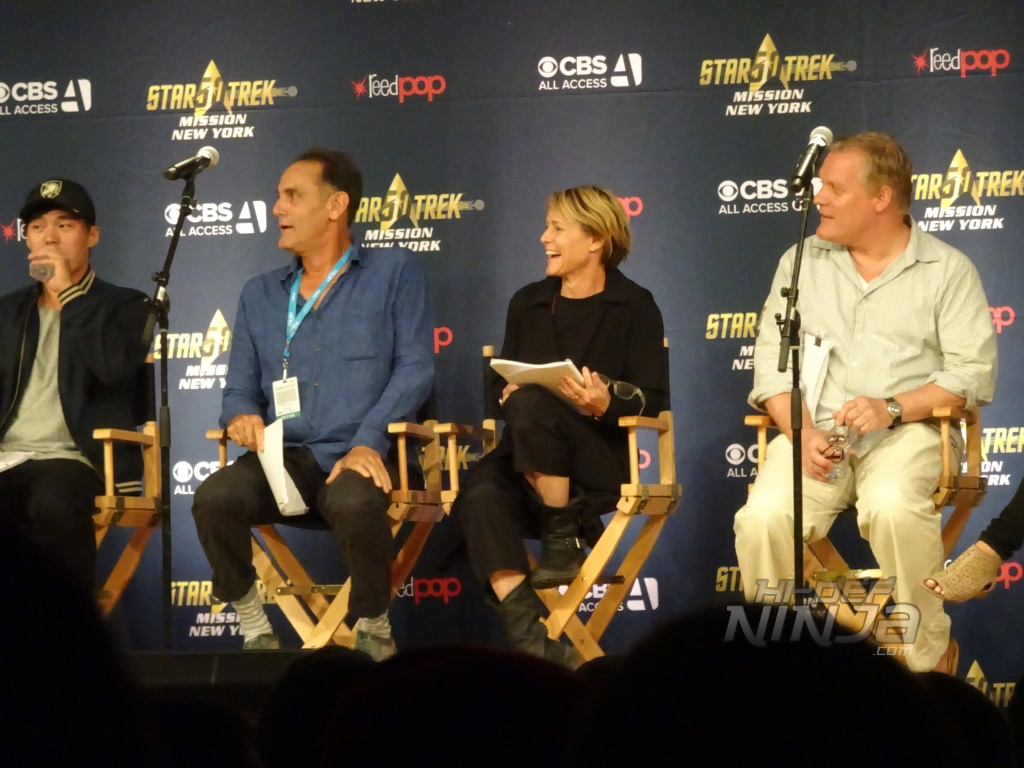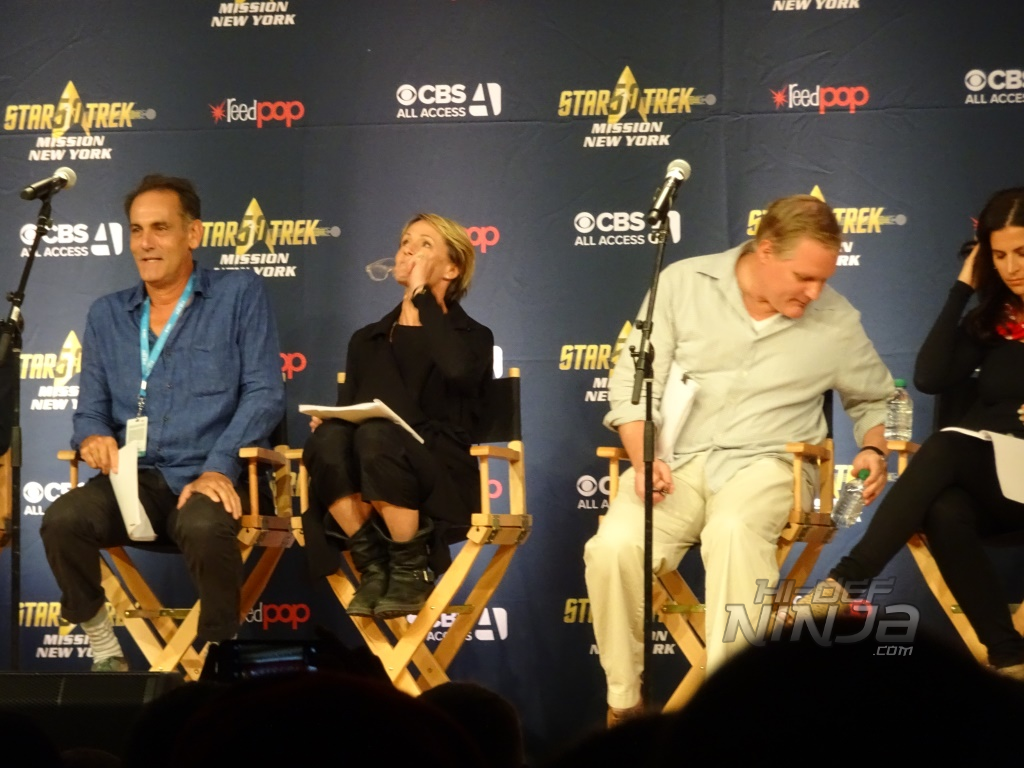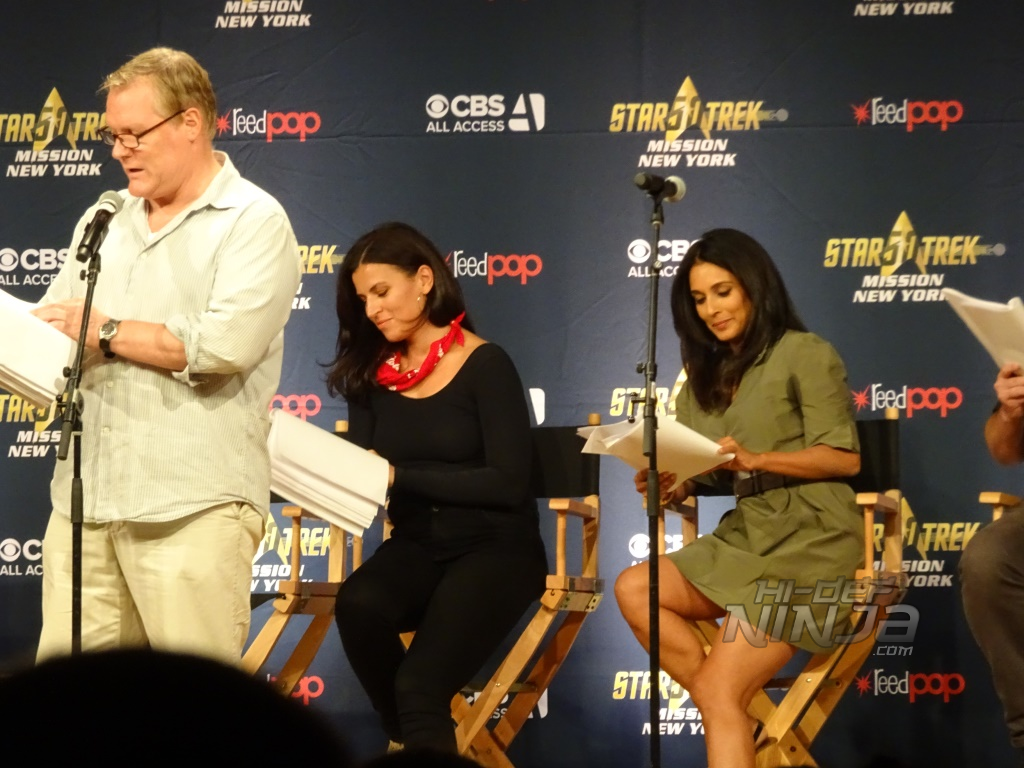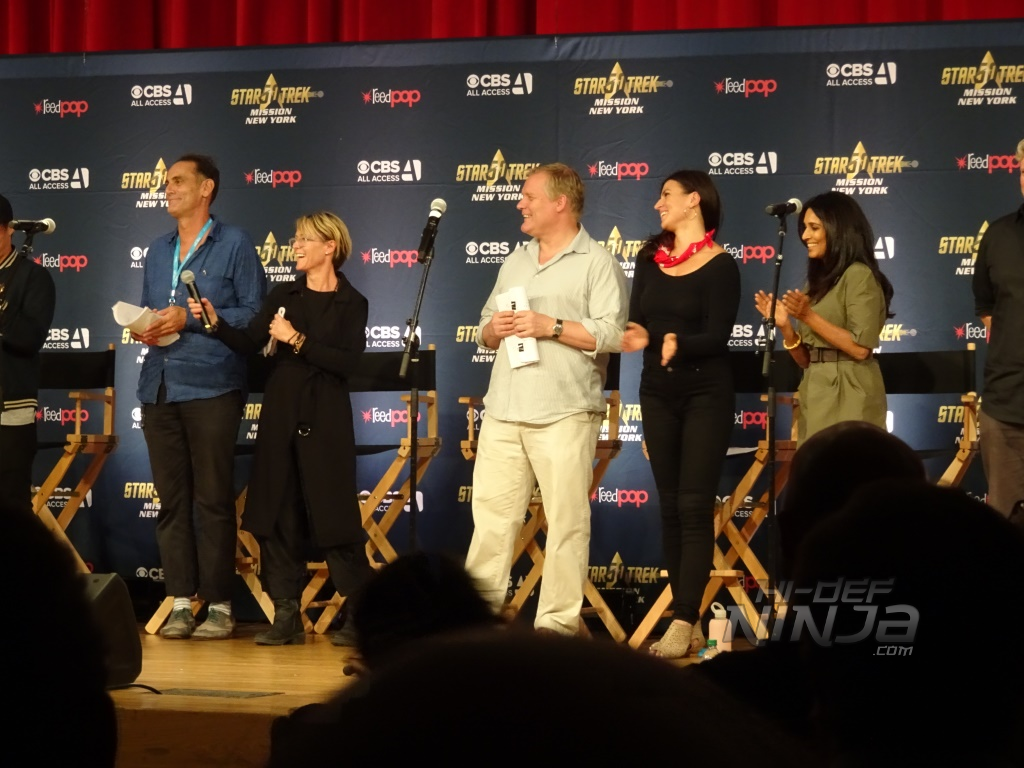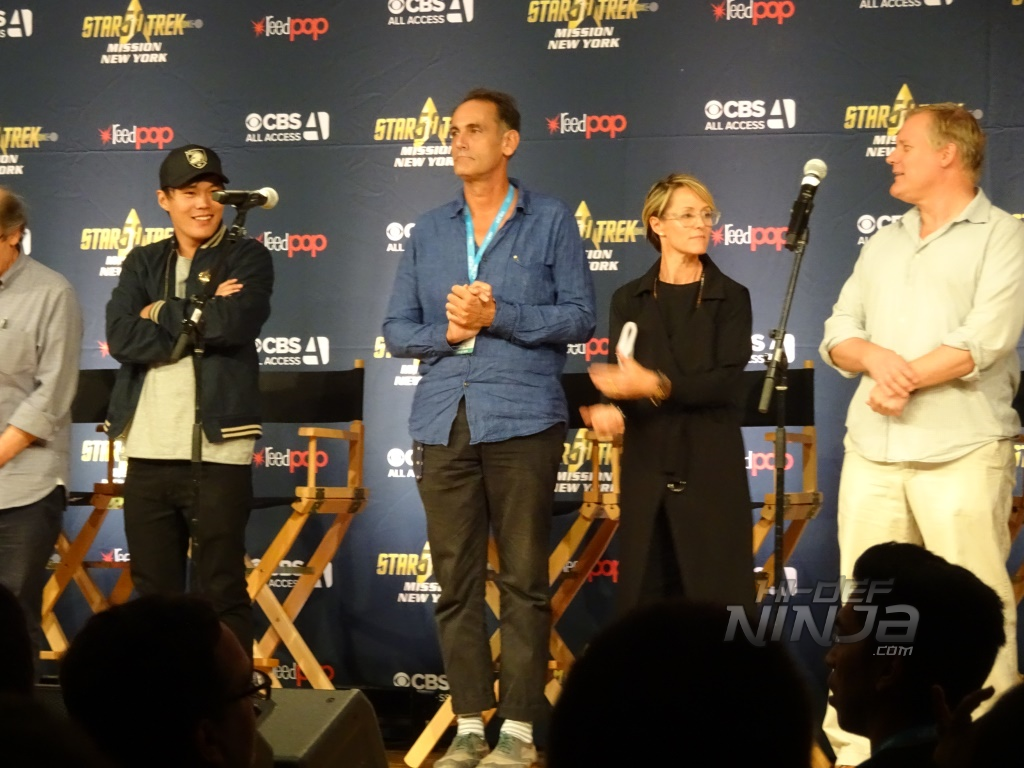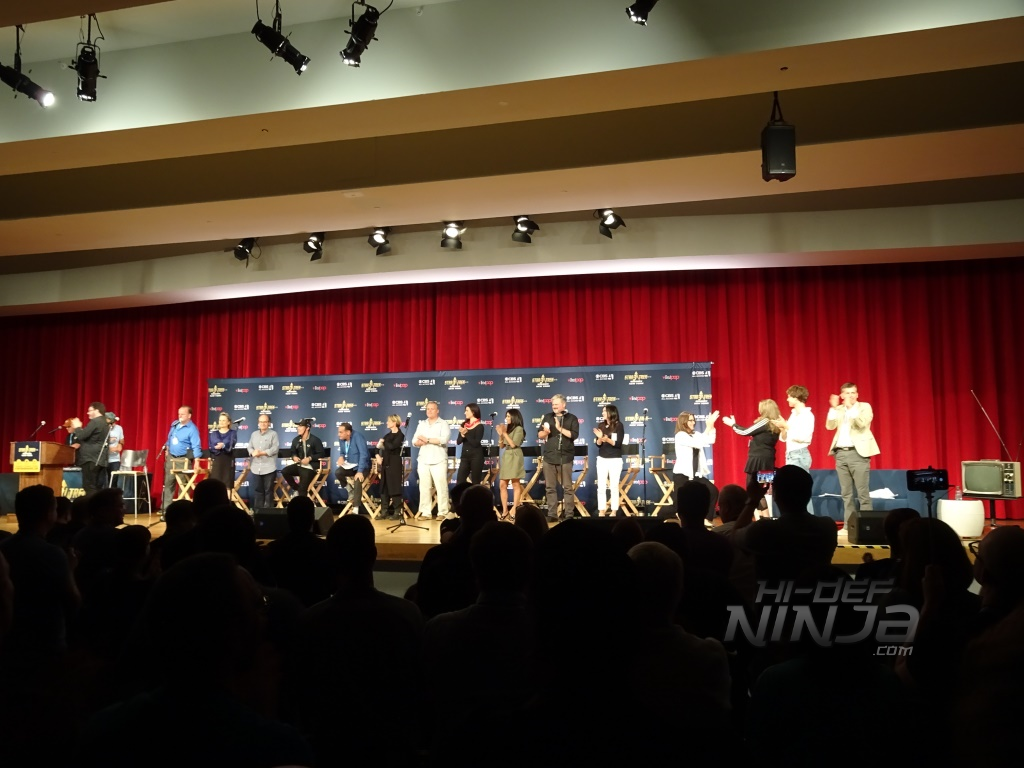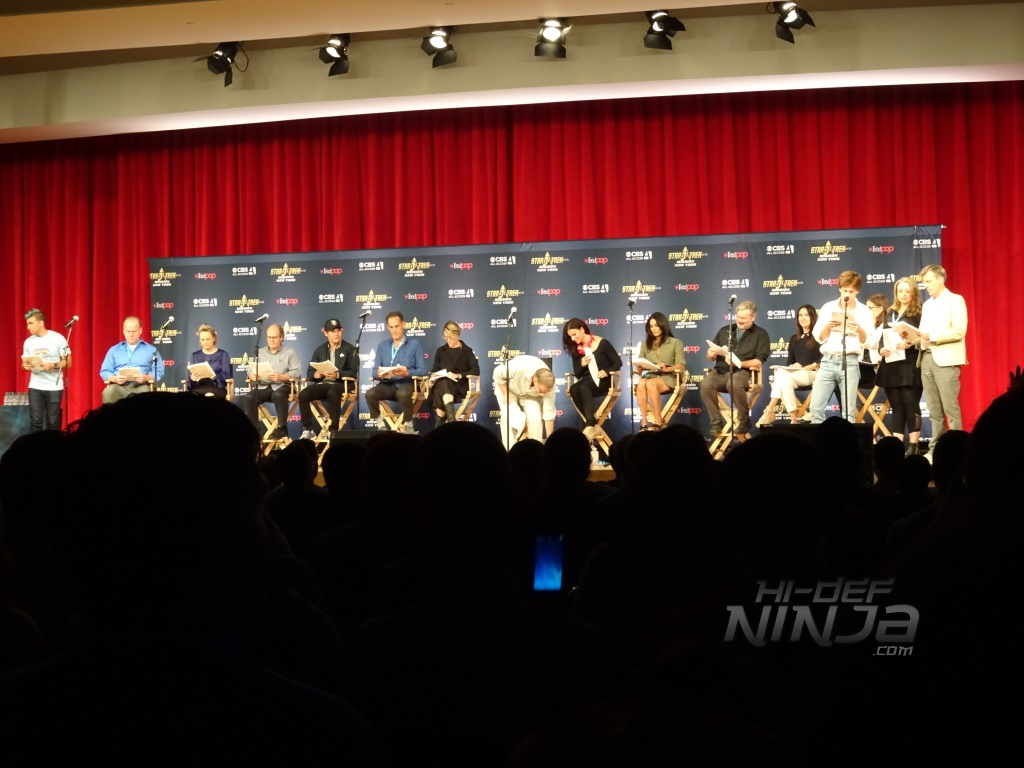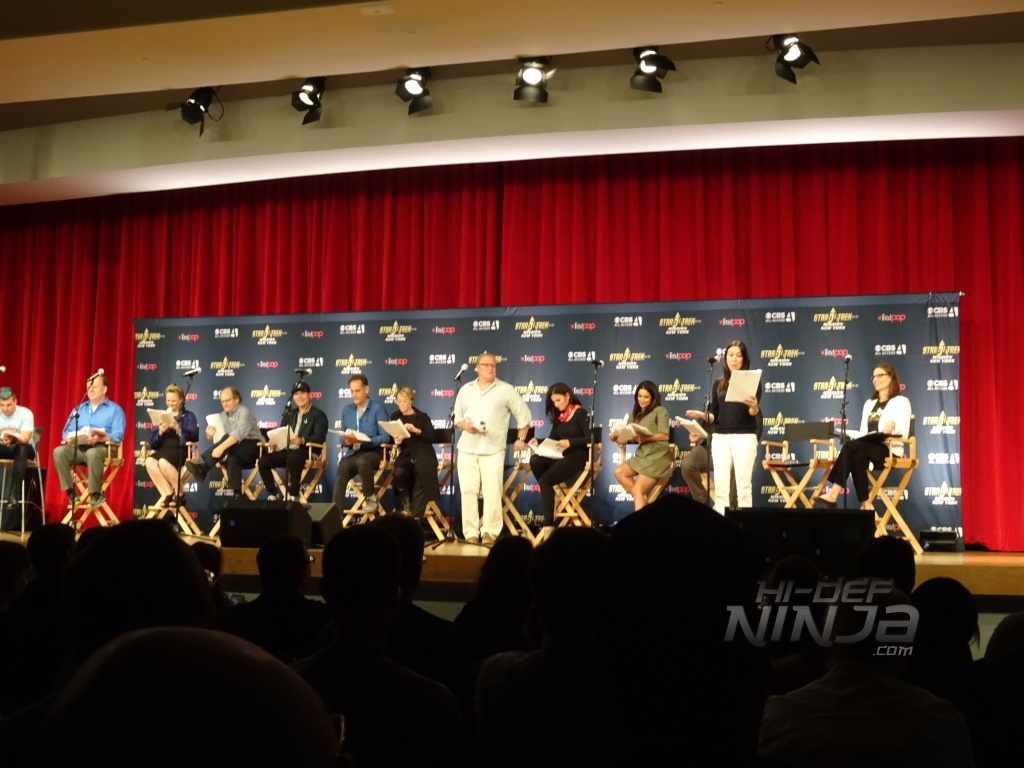 From Russia with Love: A Chat with Walter Koenig
Panelist: Walter Koenig
Walter Koenig, the original Pavel Andreievich Chekov, sits down with host Jordan Hoffman to discuss his years in service with the Federation, and the wild ride. I only sat on this panel for a few moments running between panels but you can tell Walter is a genuine person with great stories!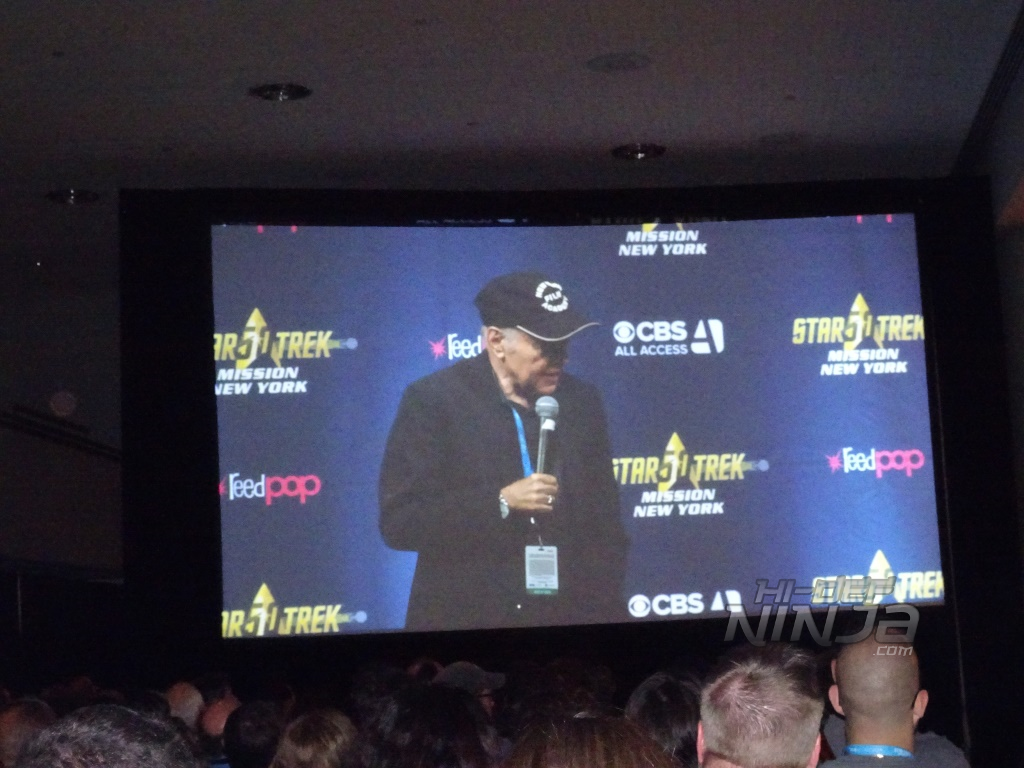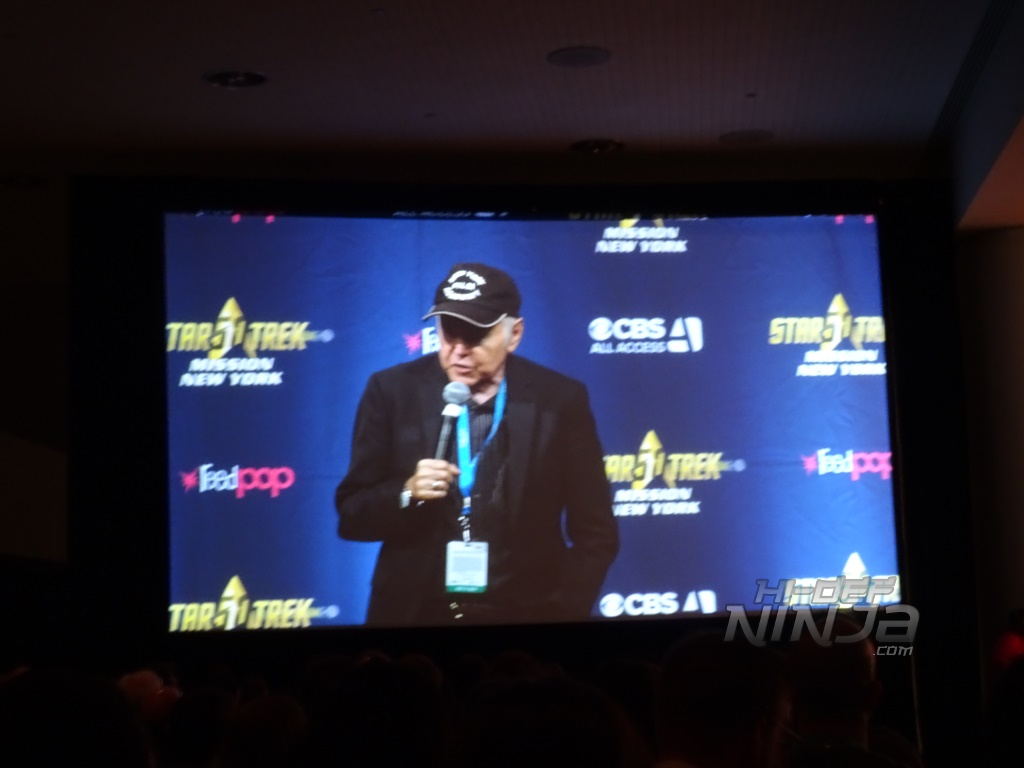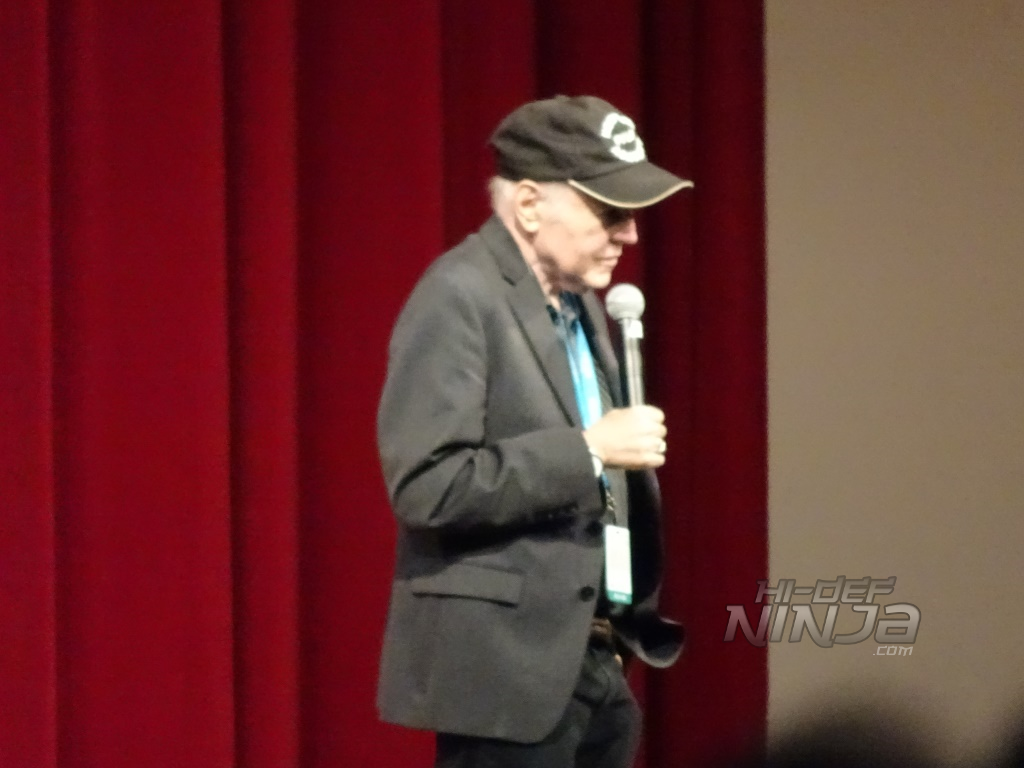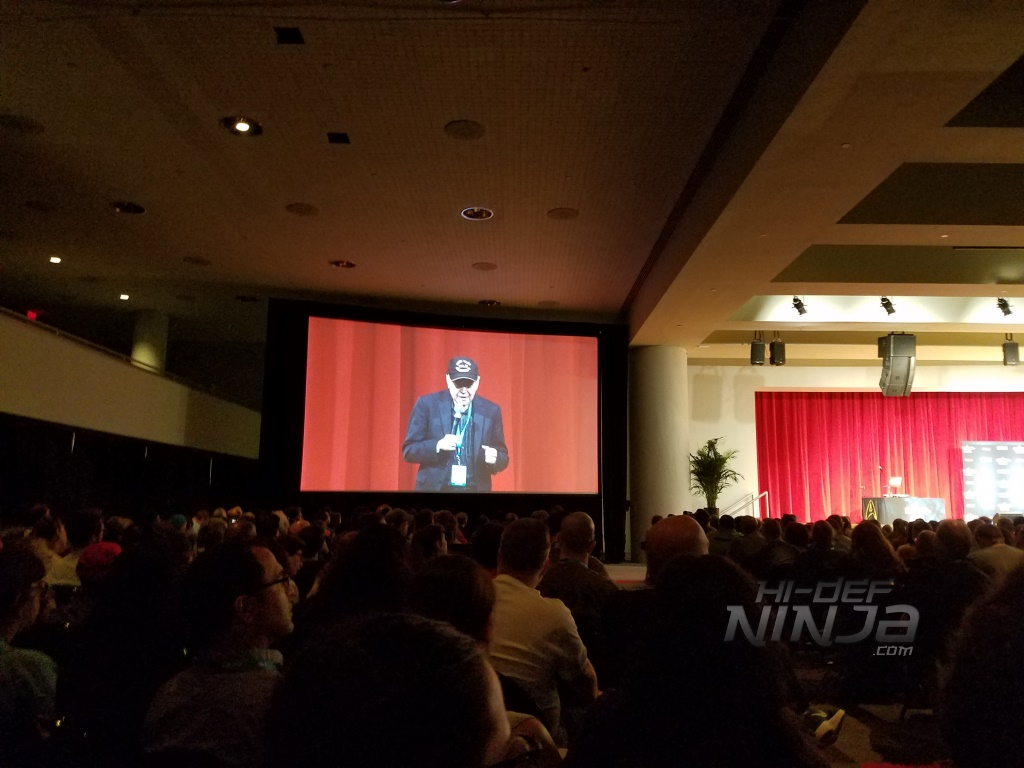 Tales from the Captain's Chair: A Conversation with William Shatner
Panelist: William Shatner
Welcome the original Captain to the stage! William Shatner discusses the role that launched his career, and arguably this entire three-day celebration. Again, I only stayed for a few minutes in this panel, but for an 85-year old, Shatner is crazy from telling a budding actress to have a backup plan to yelling at a front row attendee to sit down to finish a story about having nerves before a acting gig and having a stomach virus only to learn the attendee was you guessed it heading to the bathroom. The filled-to-the-brim Main Stage (which holds around 3,000) had a roaring time!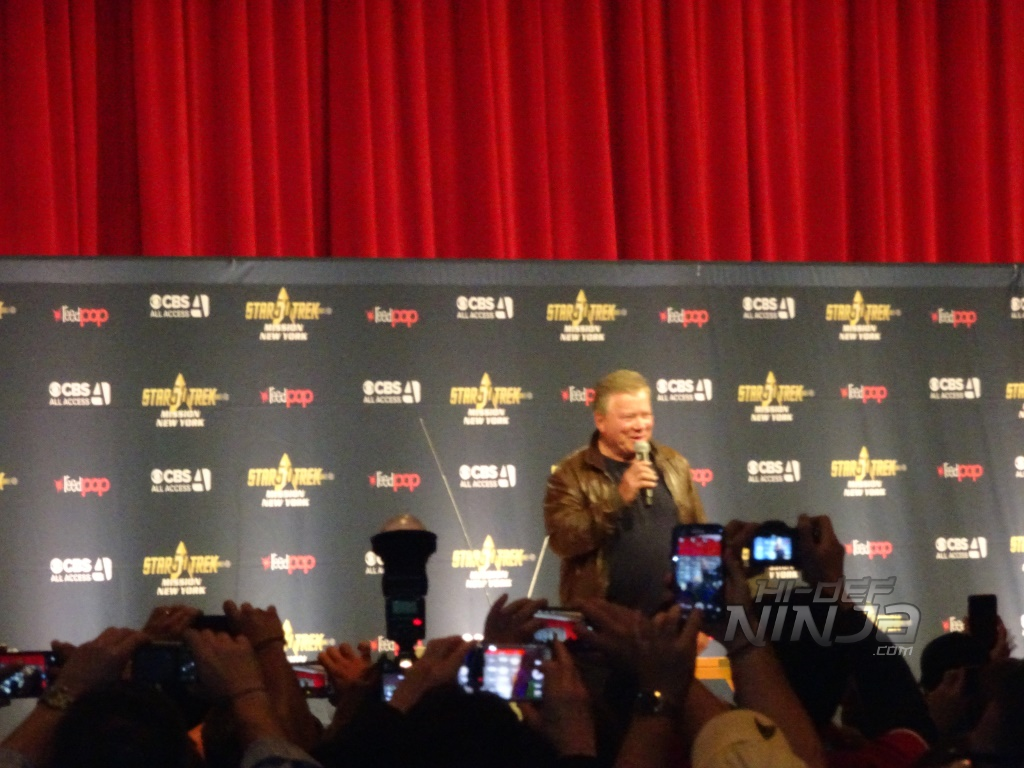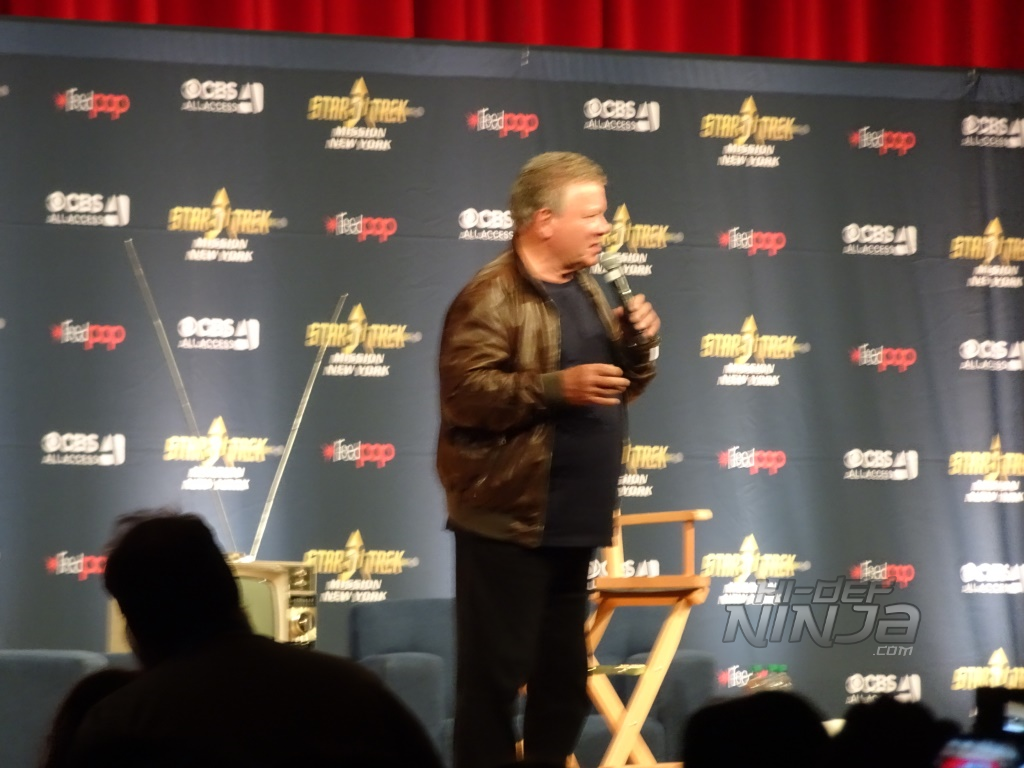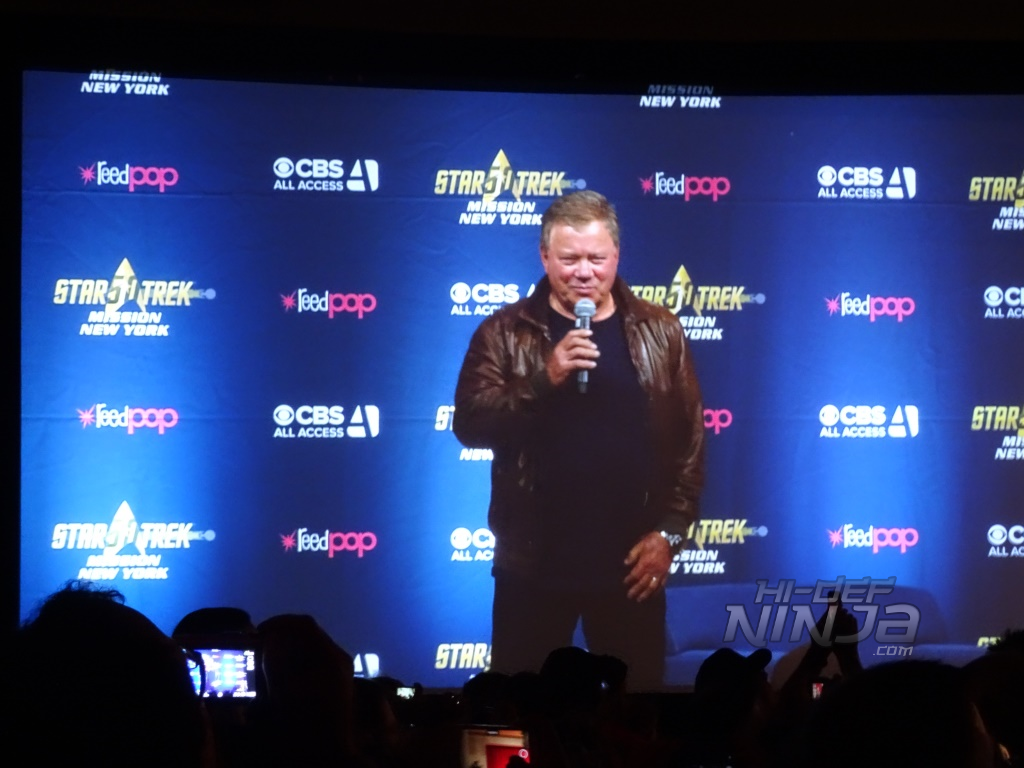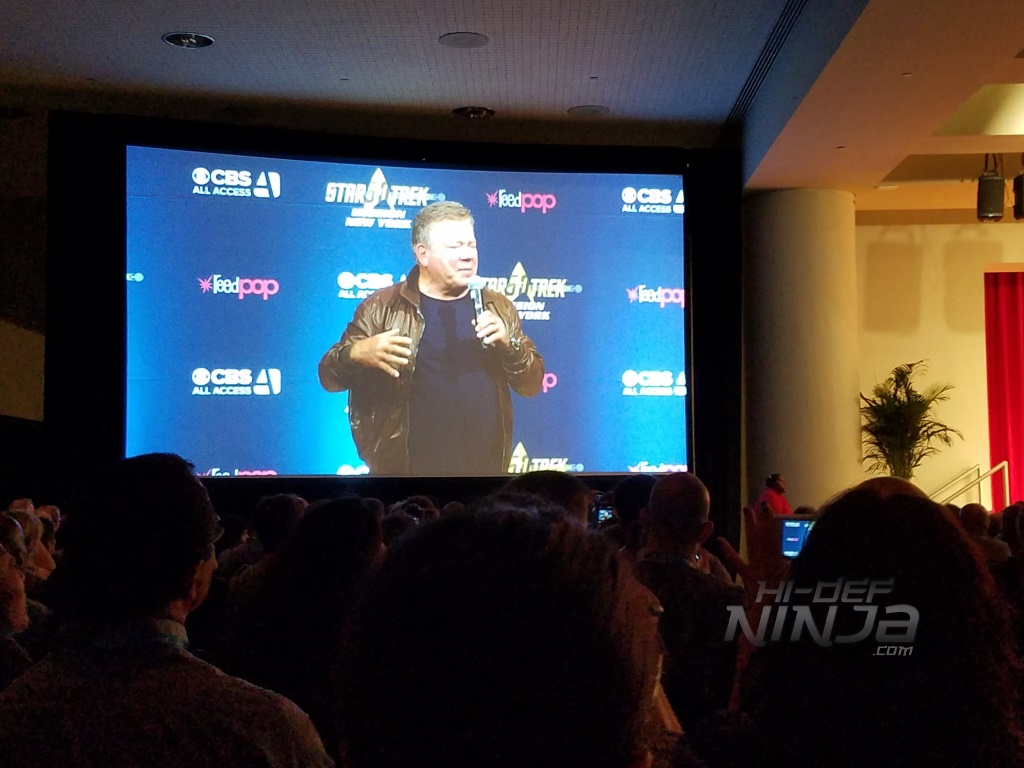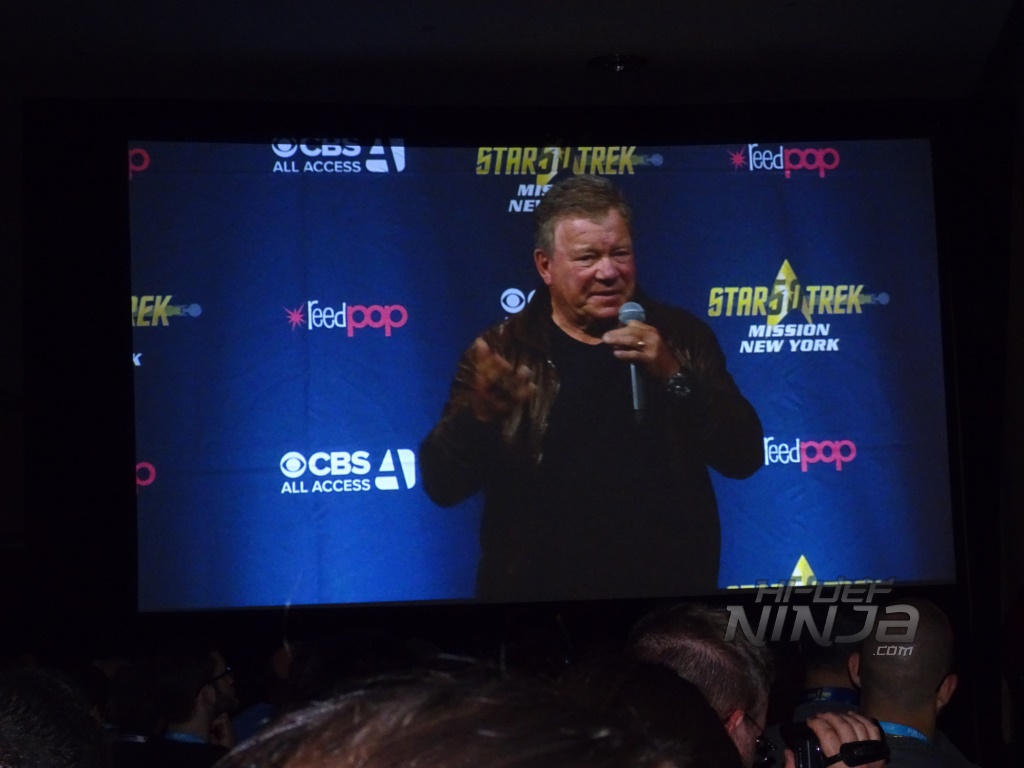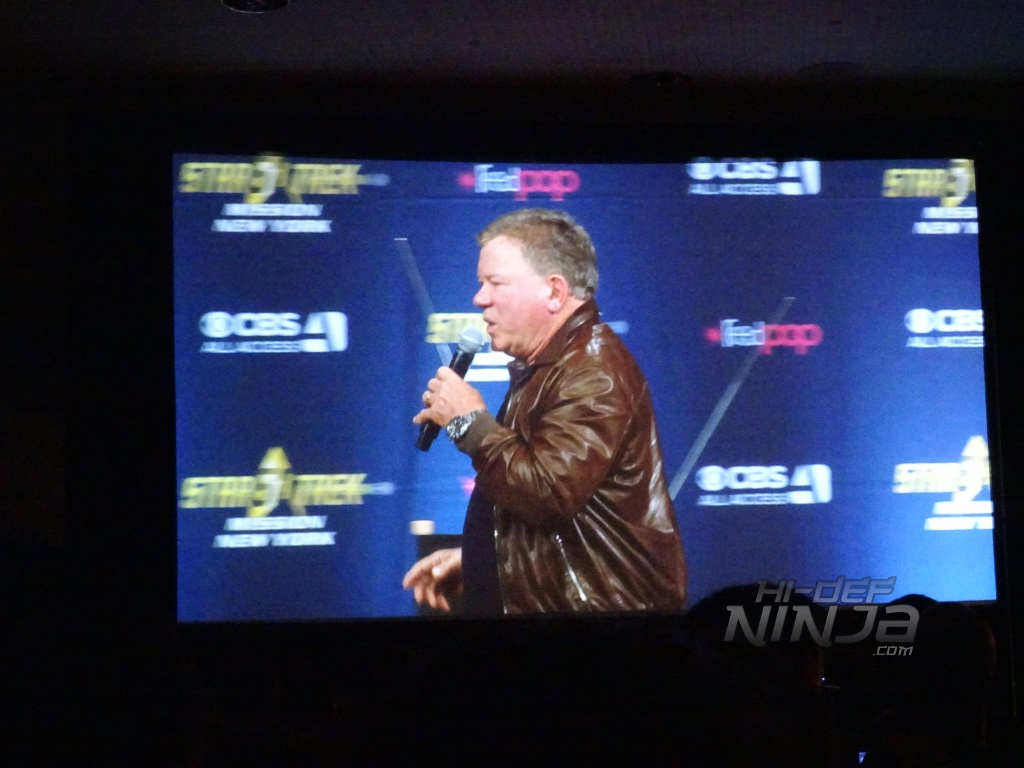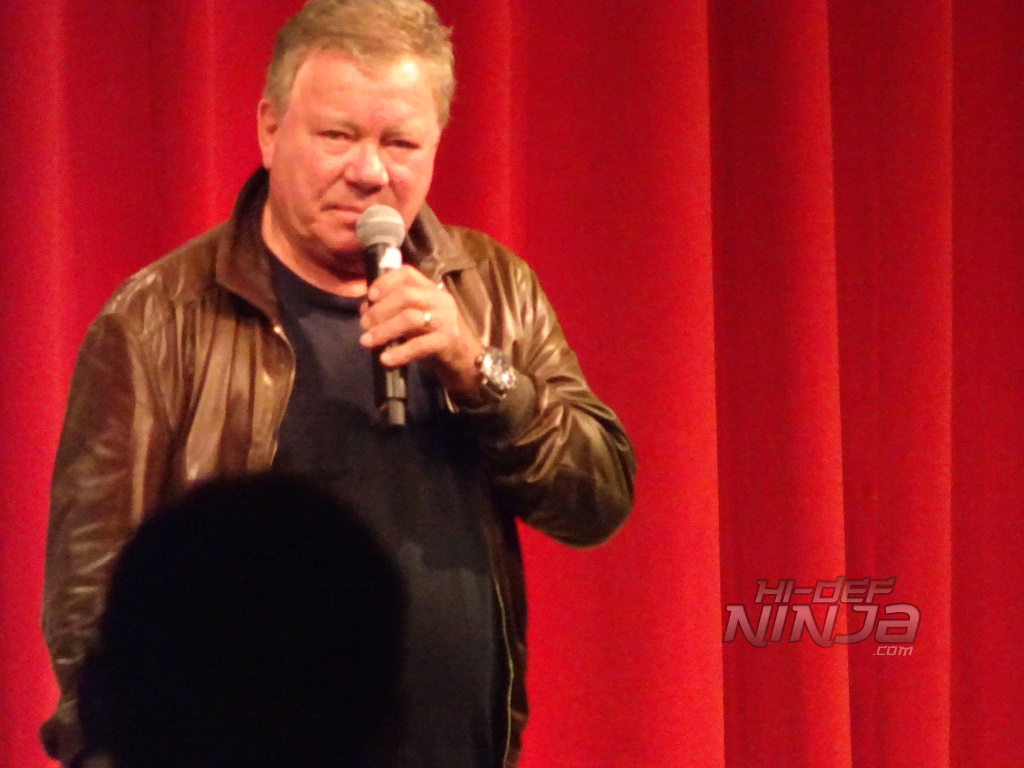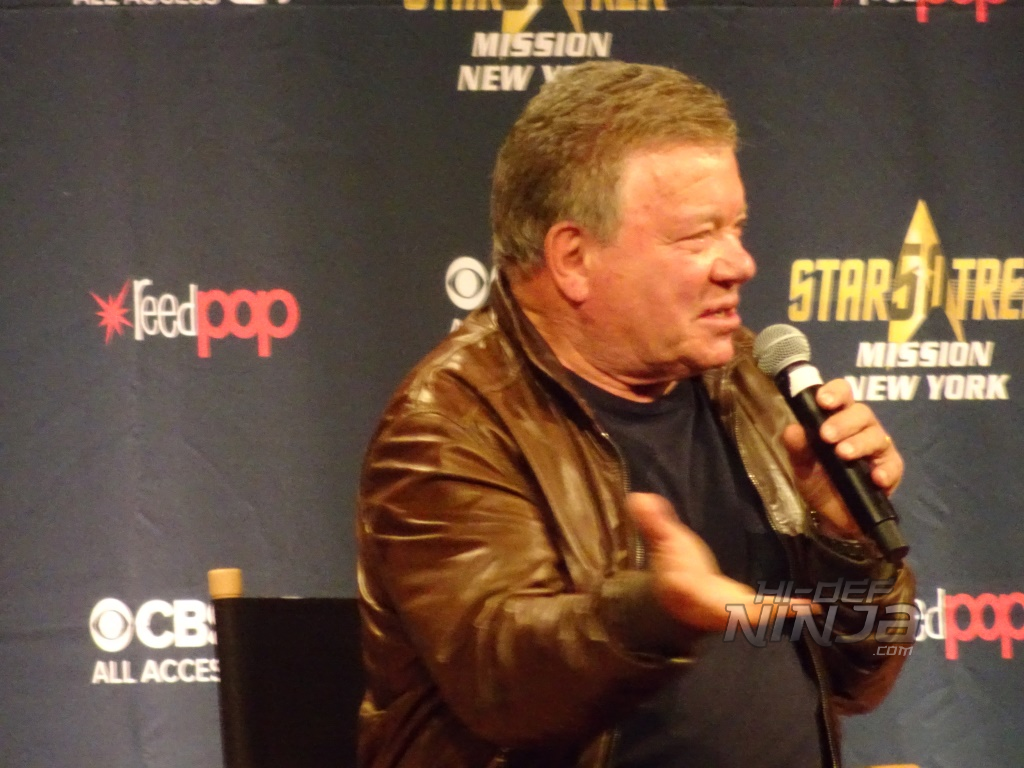 And that as they say is a snapshot of the amazing content put on this past weekend.
Stay tuned for more to come including an in-depth look at both Star Trek Online, a free to play MMPOG, Star Trek Bridge Crew, a VR game, and the oh-so-important cosplay photos!