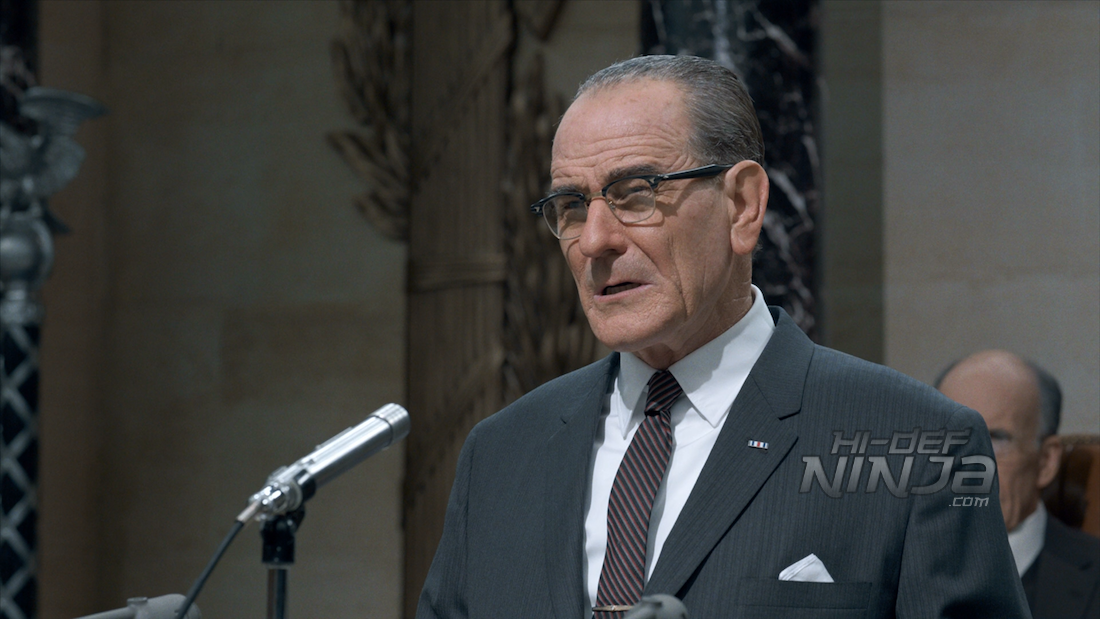 …because its the right thing to do.
Lyndon B. Johnson became the US President after the assassination of John F. Kennedy and was put in the mix of the passing of the Civil Rights Act. The entire nation is a pressure cooker with the country divided as well as the people in Washington. Martin Luther King, Jr has made a deal with the President to make war on poverty and not push certain parts of the Civil Rights Act. Dr. King is trying to do what is in the best interest for minorities but he is finding that he has to make big sacrifices that have been sugarcoated as compromises.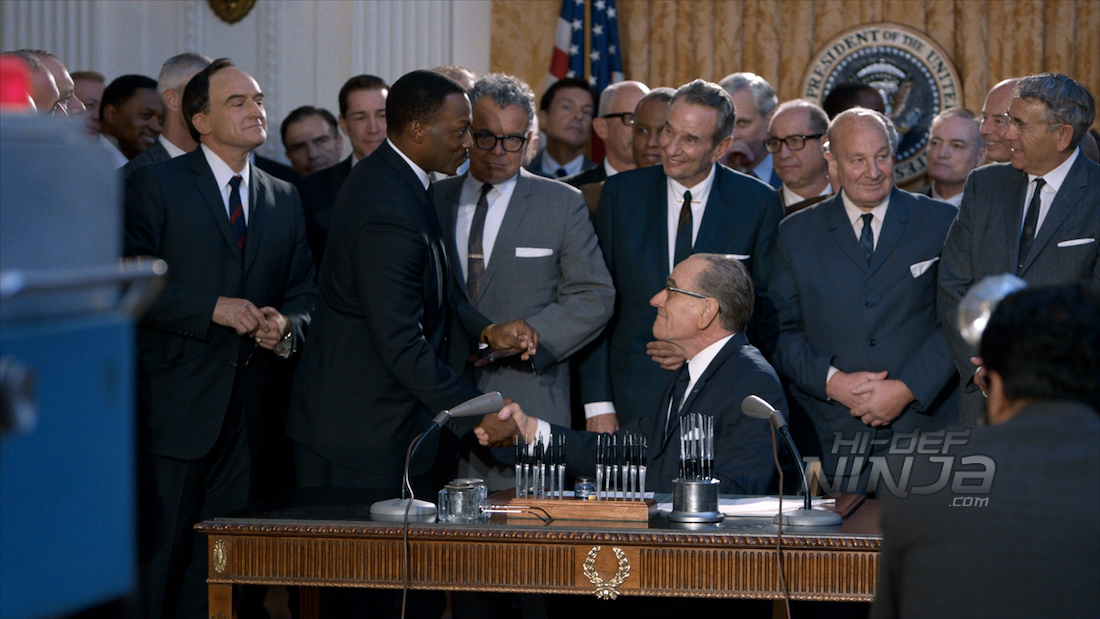 ALL THE WAY is directed by Jay Roach who has made his career by directing comedies so this a big change for him. This is a powerful story of what happened behind the scenes with LBJ who never really wanted to be president but wanted true civil rights. As a southerner, he was expected to be against the Civil Rights Act but worked with Dr. King to move the country in the right direction. Bryan Cranston and Anthony Mackie are brilliant in this film as two leaders in their respective "hot seats" trying to make the nation whole. Mackie has that solemn strength that I've seen Dr. King have in the newsreels. He carries himself in a strong way
The real standout is Cranston. The filmmakers made him look like LBJ enough that you do forget he's playing a part. His character portrayals are always played with so much passion and energy. I'm not sure if his LBJ is accurate but to hear him tell everyone how important equality is to the health of the nation is moving. HBO as a channel and in their original films they release are constantly good. This film is no exception and it really is an important film to explain some of the history in our nation.
I'll be honest, I love history but I didn't know a whole lot about LBJ other than he was the president in between JFK & Nixon and he was in office when the Voting Rights Act of 1965 was passed. This has shed a little new light on his time in office and who the man was that saw this country better together than apart.
Cast
Bryan Cranston – President Lyndon B. Johnson or LBJ
Anthony Mackie – Dr. Martin Luther King, Jr.
Melissa Leo – First Lady Claudia "Lady Bird" Johnson
Bradley Whitford – Vice President Hubert Humphrey
Stephen Root – J. Edgar Hoover
Marque Richardson – Bob Moses
Aisha Hinds – Fannie Lou Hamer
Todd Weeks – Walter Jenkins
Mo McRae – Stokely Carmichael
Spencer Garrett – Walter Reuther
Ken Jenkins – Rep. Howard W. "Judge" Smith
Tim True – Deke Deloach
Bruce Nozick – Stanley Levison
Frank Langella – Senator Richard Russell, Jr.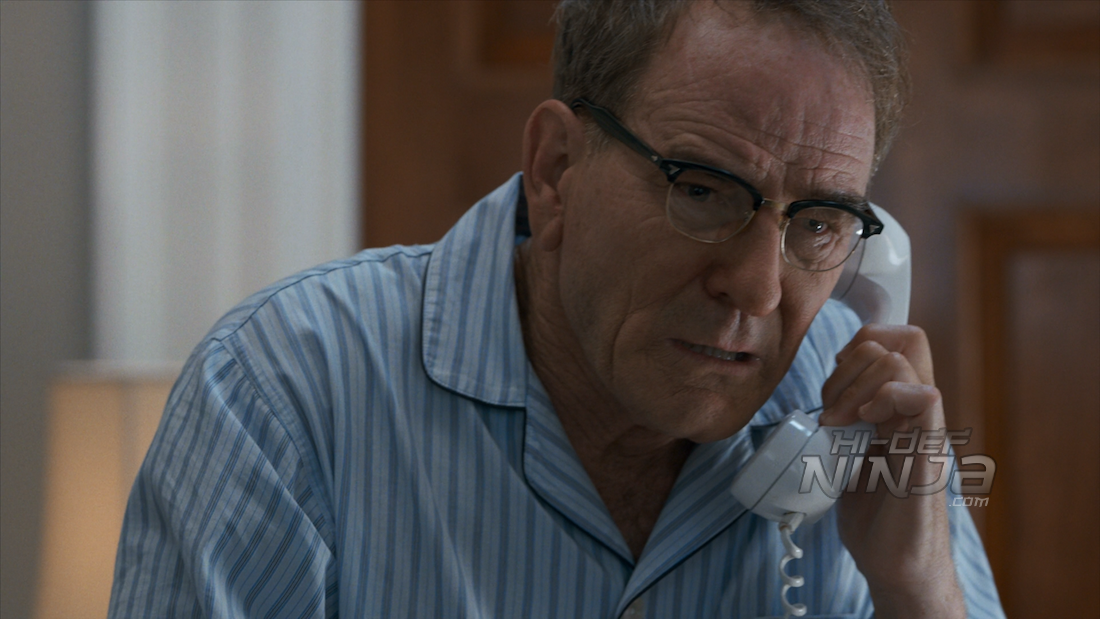 The film is a 1080p presentation.
The movie has a great tone that gave it a more vintage look and it still maintains a decent color palette. They are bright and show in the blues on screen. The film also has a nice grain on it to add to the vintage style they were trying to achieve. The details are sharp enough that in some movies, you'd easily be able to see the prosthetics that the actors were wearing. There are a few times where the contrasting created some crushing and with some of the smoke with lighting like at the Democratic Convention. Even with these small issues, this is an excellent transfer.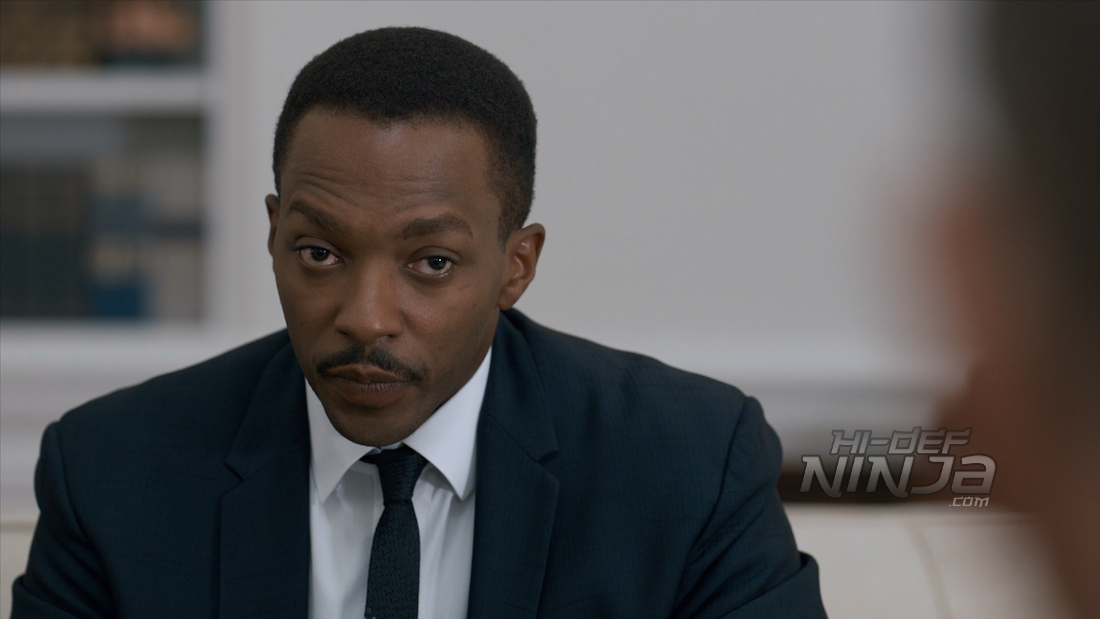 The audio is a DTS-HD Master Audio 5.1 mix.
The mix is stronger than you might think for the type of film. One of the first things you notice is all of the channels are used. With the echoing in the floor of the senate and rooms in the white house, the sounds make sure to reverberate in the speakers. The dialogue is consistent and even when Cranston is angrily yelling at whoever he is on screen with at the time. There is some subtle LFE use but this isn't the type of movie to really use a lot of that particular channel. Either way, this is a solid mix and works where and when it is supposed to.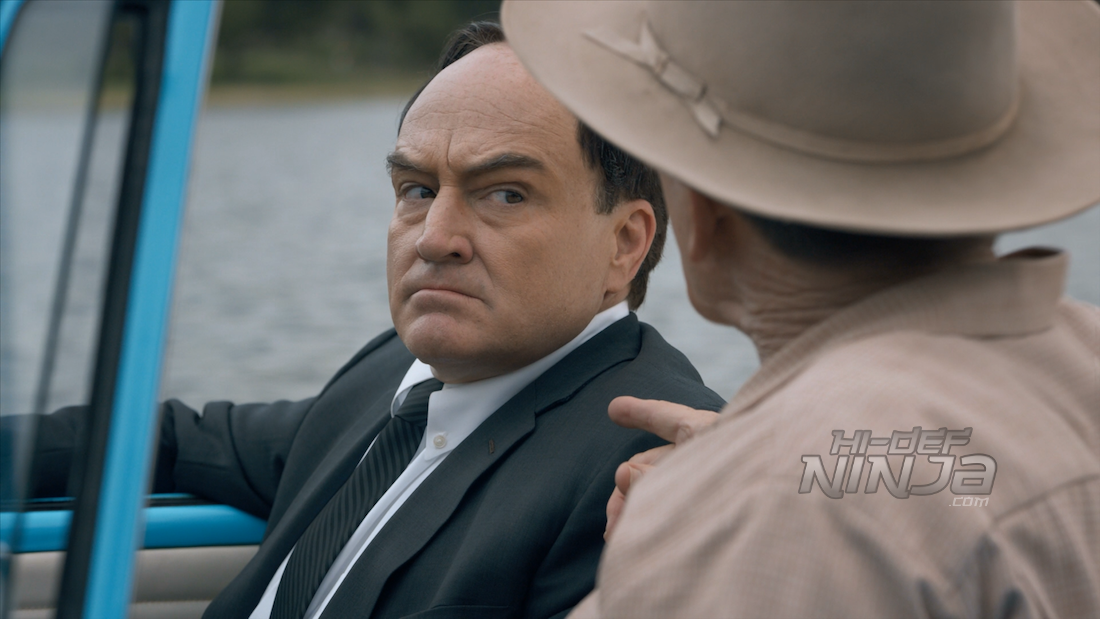 -Bryan Cranston Becoming LBJ: This is a quick clip of how Cranston and the filmmakers transformed the actor into LBJ.
-All the Way: A Walk Through History: This featurette is with the cast and crew, explaining how things were during the time period.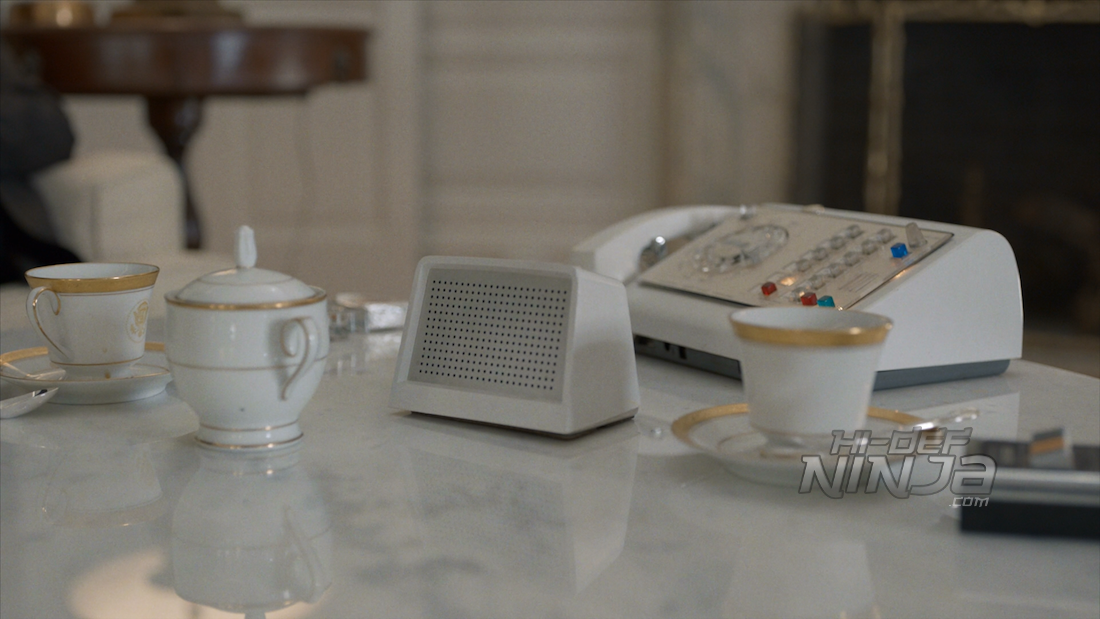 Disc Details
1 Blu-ray Disc
Digital copy
Running Time
132 mins
Edition Ratings
Not Rated
Region Coding
Region A
Video Resolution
1080p AVC MPEG-4
Aspect ratio: 1.78:1
Audio Mixes
English DTS-HD Master Audio 5.1
French DTS 5.1
Spanish DTS 2.0
Subtitles
English SDH
French
Portuguese
Spanish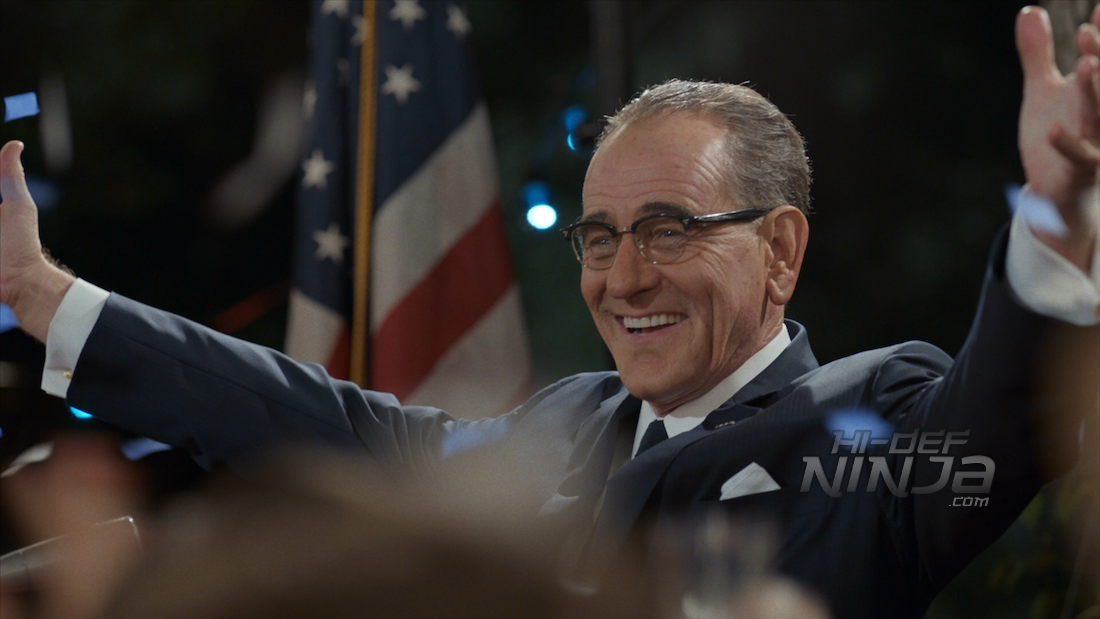 I really liked this film and it shows some of the lesser-known intimate interactions he had while in office. Cranston is perfect and I would love to see him in more pieces like this as long as he suits the role. Also, Jay Roach has redeemed himself in my eyes after making one of the worst films ever so I am glad HBO gave him a shot. The Blu-ray release has a great audio mix and video transfer. I recommend this release.