In ancient Egypt, there is a ruler who has the abilities to transfer his consciousness into others to essentially keep living forever.  His name is En Sabah Nur and he will be transferring into a new host who is a mutant and can completely heal himself.  Due to his ruthless nature, his people turn on him and bury him under a pyramid forever.  Fast-forward to the 80's and Xavier's school is flourishing, Erik has a family, and Raven is saving mutants around the world.  Now with the precedence from this unknown adversary, can the mutants come together and fight or conform?
X-MEN: APOCALYPSE has Bryan Singer back at the helm of the mutant franchise.  When it comes to X-MEN, Singer is the go to with his character building and authentic visuals.  He has a very specific idea of what he wants to see with his mutants and how he has them evolve from the panels to the screen.  I love how he, along with Matthew Vaughn from FIRST CLASS, have brought this wavering franchise back on the right path.  
This is one of the films on a very short list that is true to the comic book movie genre.  If you sat down a viewer that had no prior knowledge of the franchise, they might say that this is a solid sci-fi movie.  This is something that I think most comic book movie creators strive to do but some come up incredibly short.  In this case, they went deep into the X-men Universe and pulled from some of the best characters/story lines that the book has ever published.  There are fan favorites like Angel, Psylocke, and Nightcrawler.  Olivia Munn who plays Pyslocke in the film took the role very seriously and really became the character with her intense personality and skillful swordplay.  
With my enjoyment come a little disappointment.  Apocalypse is one of the strongest villains in those books and is feared by the mutants society.  Oscar Issac plays the character very well but the character's motivations were a bit hollow.  Of course, I'm not one for spoiling a plot so that's about as deep as I'll go but this is a film well worth your time.  This entry into the franchise is excellent.
Cast
James McAvoy – Charles Xavier / Professor X
Jennifer Lawrence – Raven / Mystique
Oscar Isaac – En Sabah Nur / Apocalypse
Nicholas Hoult – Hank McCoy / Beast]
Rose Byrne – Moira MacTaggert
Evan Peters – Peter Maximoff / Quicksilver
Tye Sheridan – Scott Summers / Cyclops
Sophie Turner – Jean Grey
Olivia Munn – Psylocke
Kodi Smit-McPhee – Kurt Wagner / Nightcrawler
Alexandra Shipp – Ororo Munroe / Storm
Lucas Till – Alex Summers / Havok
Josh Helman – Colonel William Stryker
Ben Hardy – Angel
Lana Condor – Jubilee
The video is a 1080p AVC presentation.
Like the last 2 X-men films, APOCALYPSE looks stunning on Blu-ray.  The color palette changes from the different scenes becoming a bit more brilliant by the time the world changes in the plot.  The opening has some of the scenes in Egypt maintain the tans and beiges that you would expect from these types of scenes.  Later in the film, the colors pop off of the screen when powers, costumes, and characters are introduced. The details of the images is also highly impressive with some of the most intricate costumes ever seen in the franchise.  The best by far is Angel's wings both before and after he meets apocalypse. The visual effects have been rendered so well but at times, they can look a little too CG with a softness that follows their movement.
ULTRA HD BLU-RAY (4K):
The Ultra HD Blu-ray 4k disc for X-Men Apocalypse looks absolutely great with the HDR showcased well with such a film that has diverse locations and color gamuts. Granted much of which has a lot to do with CGI, but no different than animated films looking brilliant on 1080p format they are widely enhanced when viewing on a 4k set up. The richness in colors can be absolutely mind blowing and the grit can be displayed at high levels of clarity. The UHD is highly recommended if you have the set up or for future purposes.
The audio is a DTS-HD Master Audio 7.1 mix.
The soundtrack is as impressive as the video transfer.  The effects are loud but very controlled with this smooth sound mix.  With a 7.1 mix, the audio moves around the sound field with precision and in a smooth manner.  Some of the best examples can be heard during the final scene with so much happening at once.  Also, there are a lot of times when the audio builds into a roar that can shake the home theater where the movie is being viewed.  The highs are clean and the lows are thunderous, sounding incredible on the Blu-ray release.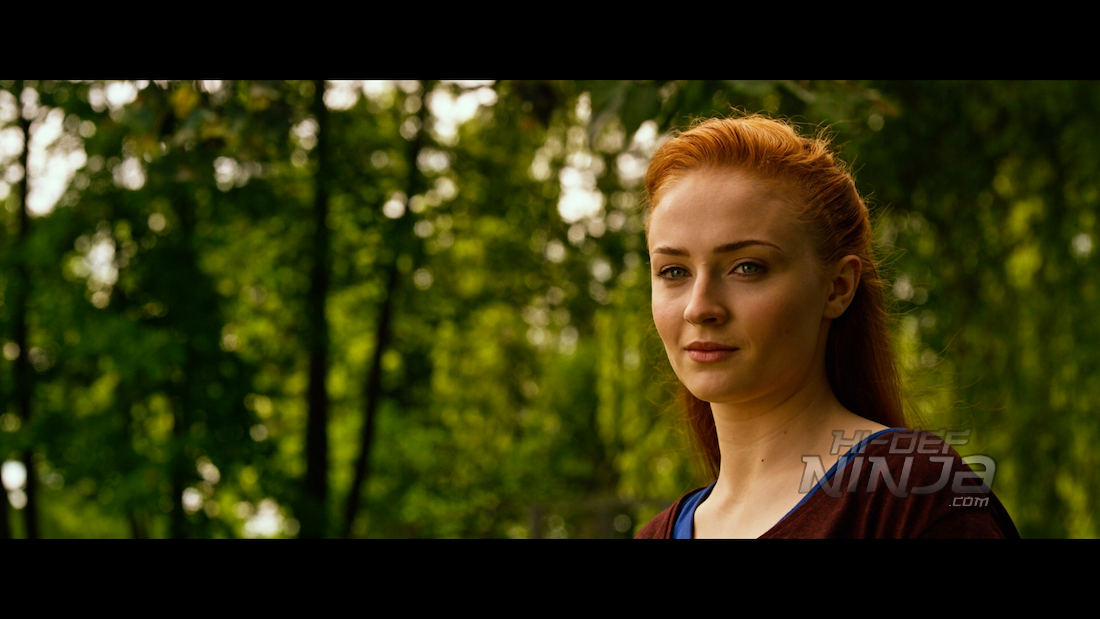 -Audio Commentary: Bryan Singer and Simon Kinberg
-X-Men Apocalypse: Unearthed: This is another one of the awesome extras that has been on the releases in the franchise.  
-Deleted/Extended Scenes
-Wrap Party Video
-Gag Reel
-Gallery
-Concept Art
-Unit Photography
-Theatrical Trailers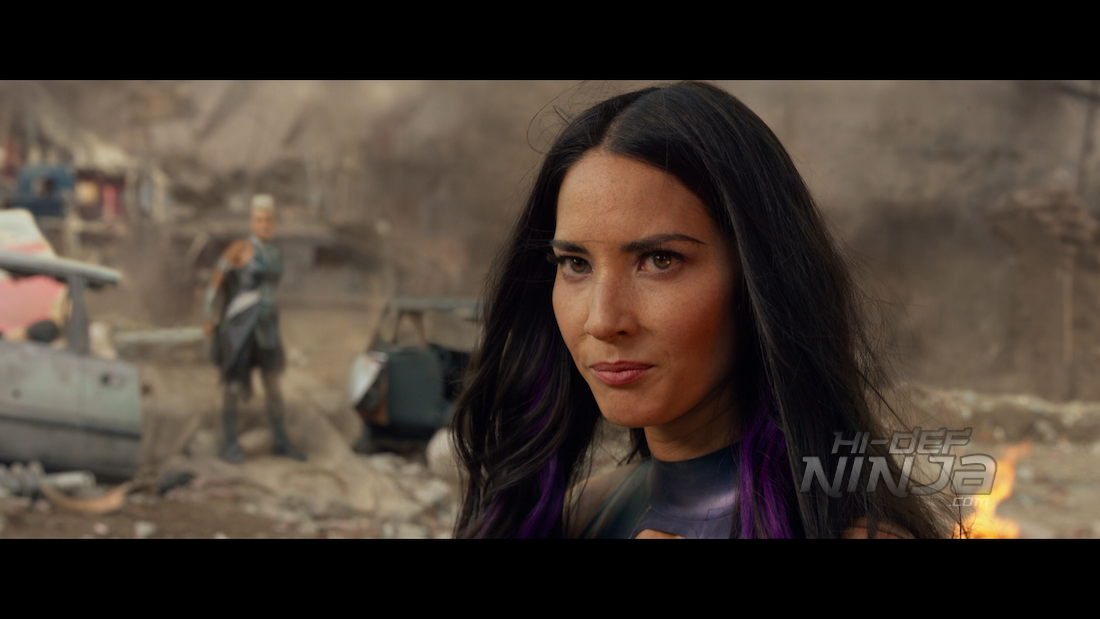 Disc Details
2 disc set w/ 1 Blu-ray and 1 DVD
Digital Copy
Running Time
144 mins
Edition Ratings
Rated PG-13
Region Coding
Region A
Video Resolution
1080p AVC MPEG-4
Aspect ratio: 2.40:1
Audio Mixes
English DTS-HD Master Audio 7.1
Spanish Dolby Digital 5.1
French DTS 5.1
Portuguese Dolby Digital 5.1
Subtitles
English SDH
French
Portuguese
Spanish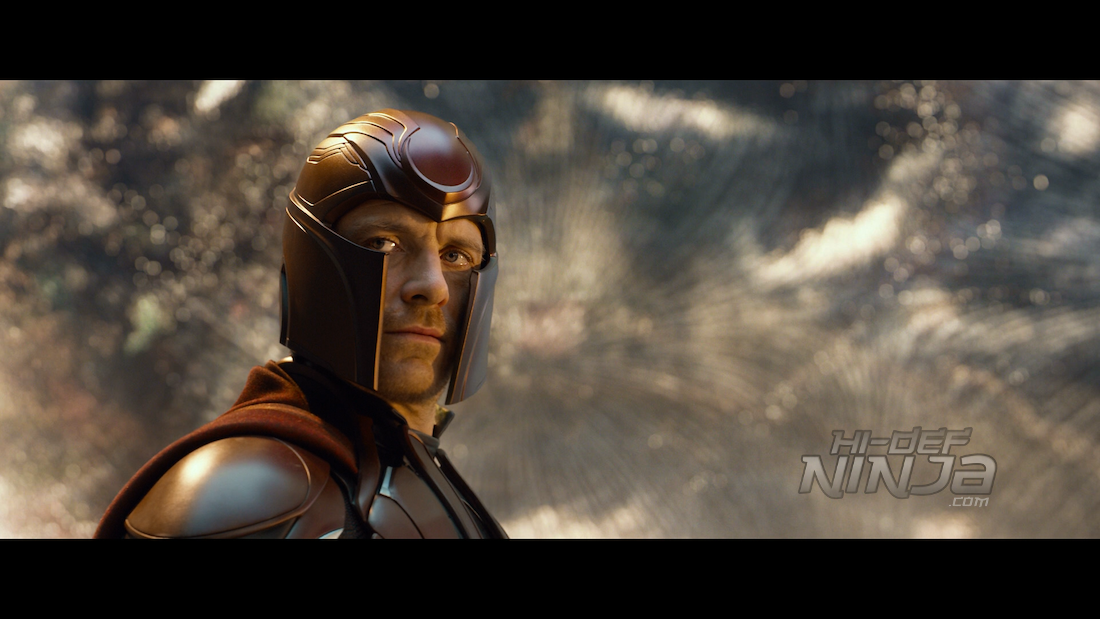 X-MEN: APOCALYPSE is practically perfect on Blu-ray.  You get all of the HD details, bold coloring, and big theater audio on this release.  The film itself is also one of the top five from the franchise as far as digging deep into the comics and making some spectacular choices when it comes to casting.  The extras on the disc are also very good.  Luckily for fans, Bryan Singer likes to include plenty about his films on releases.  Overall, I highly recommend picking this film up.
Order the X-MEN: APOCALYPSE SteelBook here!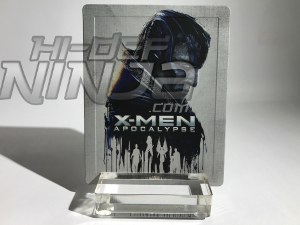 More Screens