What would Comic Con be without panels? Panels play an important role at any convention from comics, TV, movies, toys, games, and everything in-between.
No connections; below is a hodgepodge of panels I attended over the weekend and some thoughts:
Stan Against Evil: Advanced Screening of Premiere Episode and Q&A
Panelists: Dana Gould, John C. McGinley and Janet Varney
Advanced screening of the premiere episode of IFC's new horror-comedy series and Q&A with creator Dana Gould (The Simpsons), and stars John C. McGinley (Scrubs) and Janet Varney (The Legend of Korra). Stan Against Evil follows Stan (McGinley), a disgruntled former sheriff of a small town who was forced into retirement. When the new, tough sheriff Evie Barret (Varney) opens his eyes to the plague of angry demons haunting their town, Stan begrudgingly forms an alliance with her to fight them off.
I found the footage they showed to be funny and fans of Scrubs will get a feeling of Dr. Cox from John C. McGinley's character Stan. This show is something to keep your eye on when it premiers on November 2nd on IFC. Interesting fact: the police station used is the same one as is used in Stranger Things.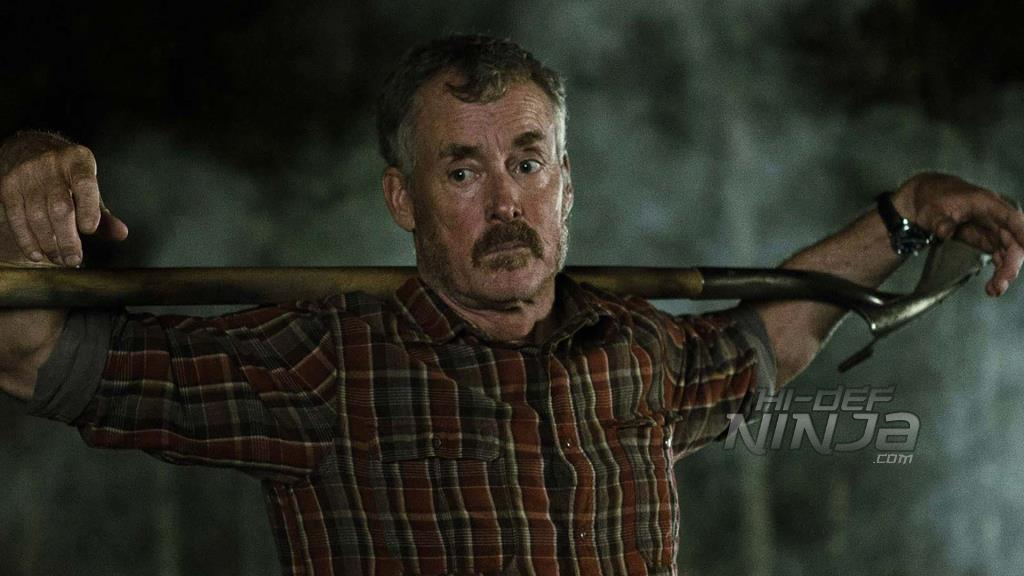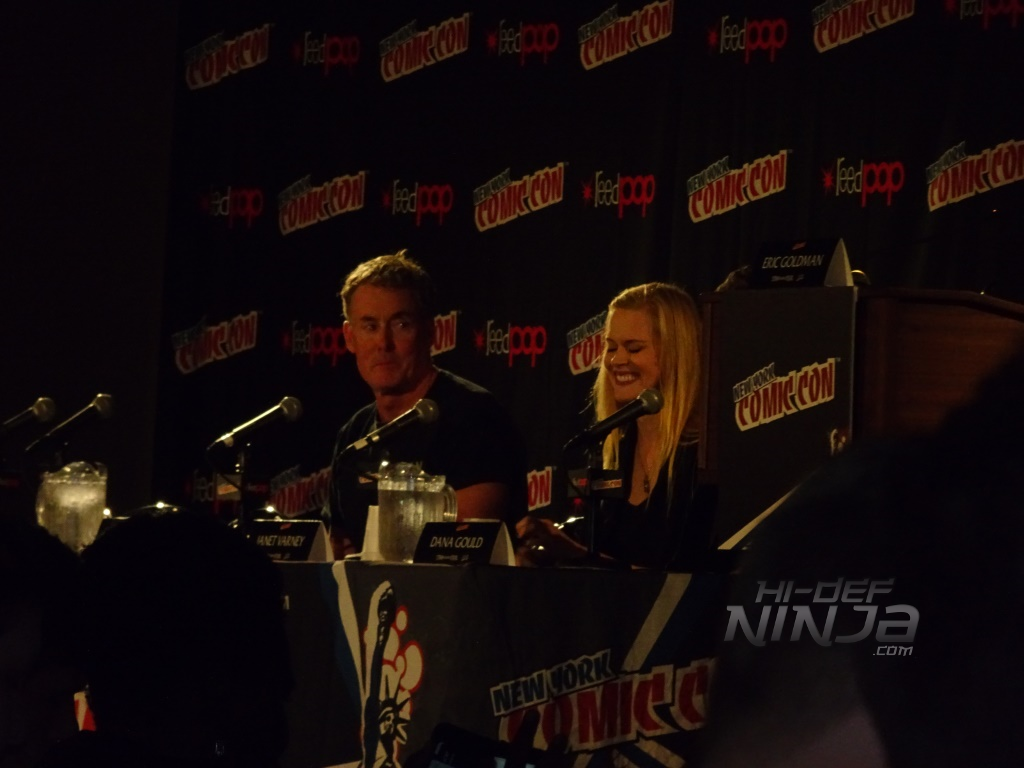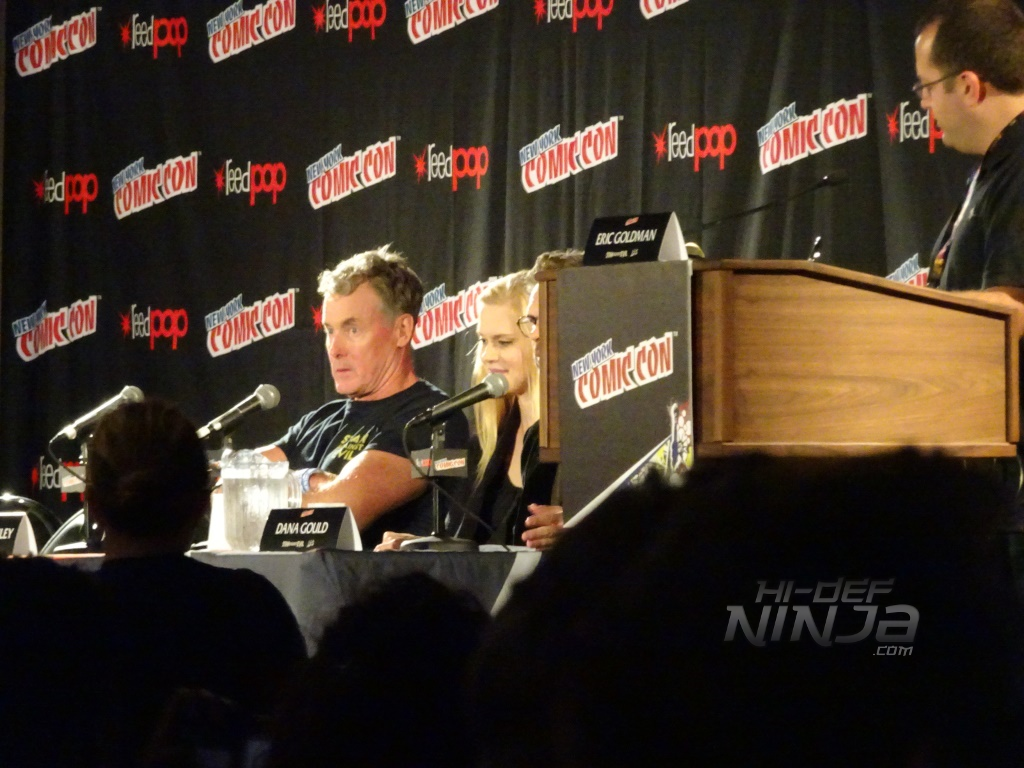 USA Network's FALLING WATER Panel
Panelists: Gale Anne Hurd, Blake Masters, Lizzie Brochere, Will Yun Lee, Zak Orth, Laura Prudom
What if you could walk out of your dream and into someone else's? In USA's mind-bending new thriller from Executive Producers Gale Anne Hurd (The Walking Dead) and Blake Masters (Brotherhood), three strangers come to realize that they are each dreaming separate parts of a single shared dream. They soon uncover an even darker secret: that the ability to control people's dreams…means the power to control the world.  Stars Lizzie Brochere, Will Yun Lee and Zak Orth, along with renowned dream expert Dr. Moran Cerf, joined Gale Anne Hurd and Blake Masters on a panel moderated by Laura Prudom of Mashable.com.
An interesting show. I've watched and it's certainly very cerebral the idea of sharing dreams, a bit inception like. The panel went into the inter-connectivity of the characters through their dreams, backed up by some actual science courtesy of Dr. Moran Cerf. Dr. Cerf went into how people in the real world's dreams can be synced by adding scents to people who are dreaming in the same room and monitoring their responses thereby creating a shared experience in a dream. Very interesting concepts that tie into the concept of the show.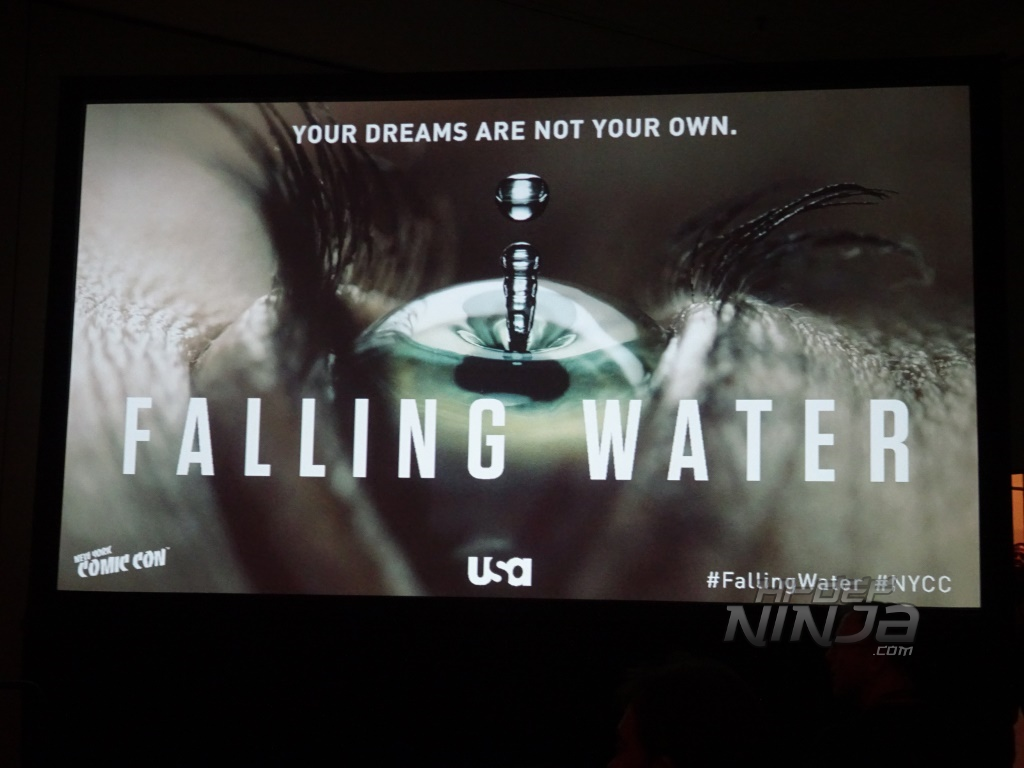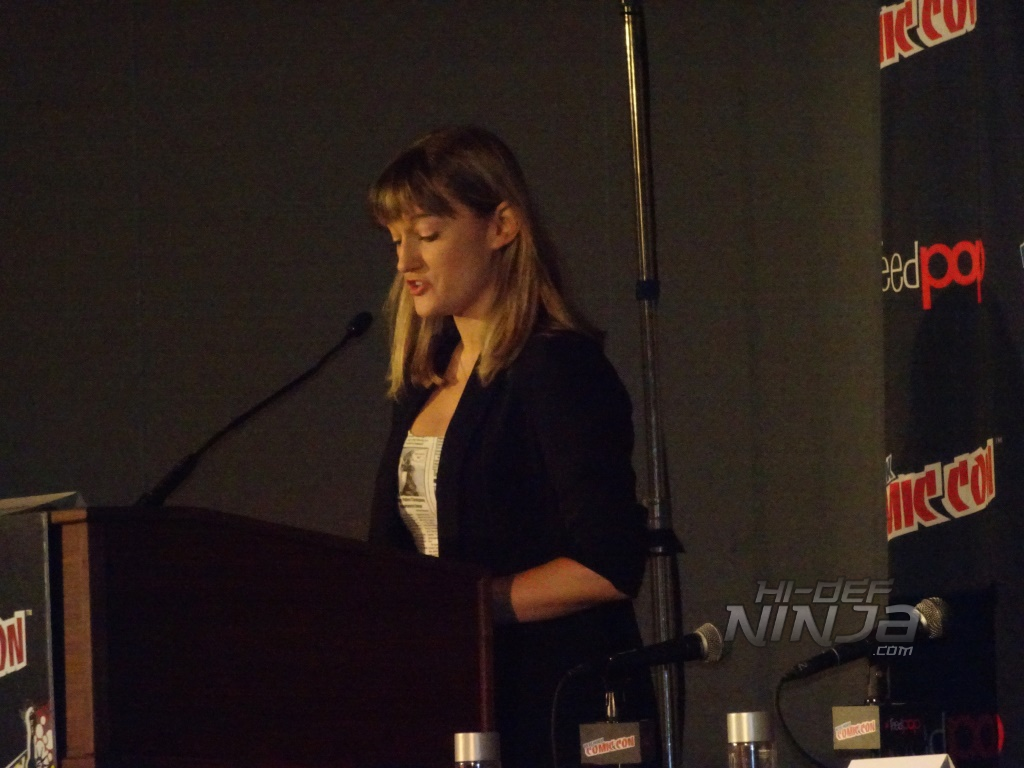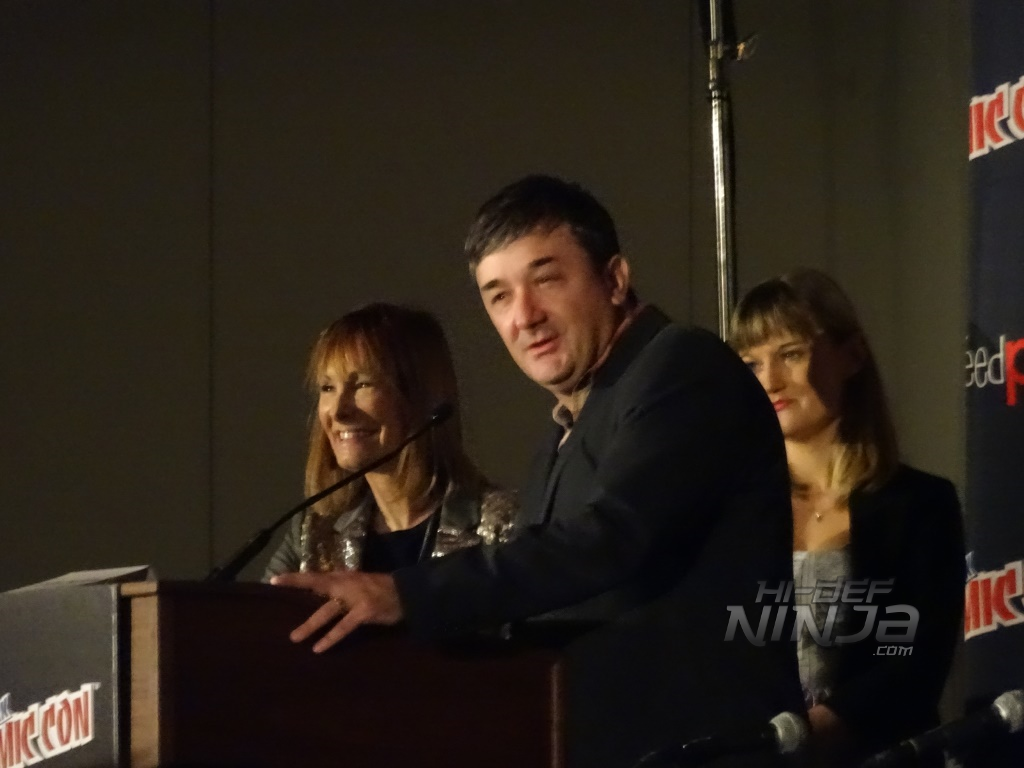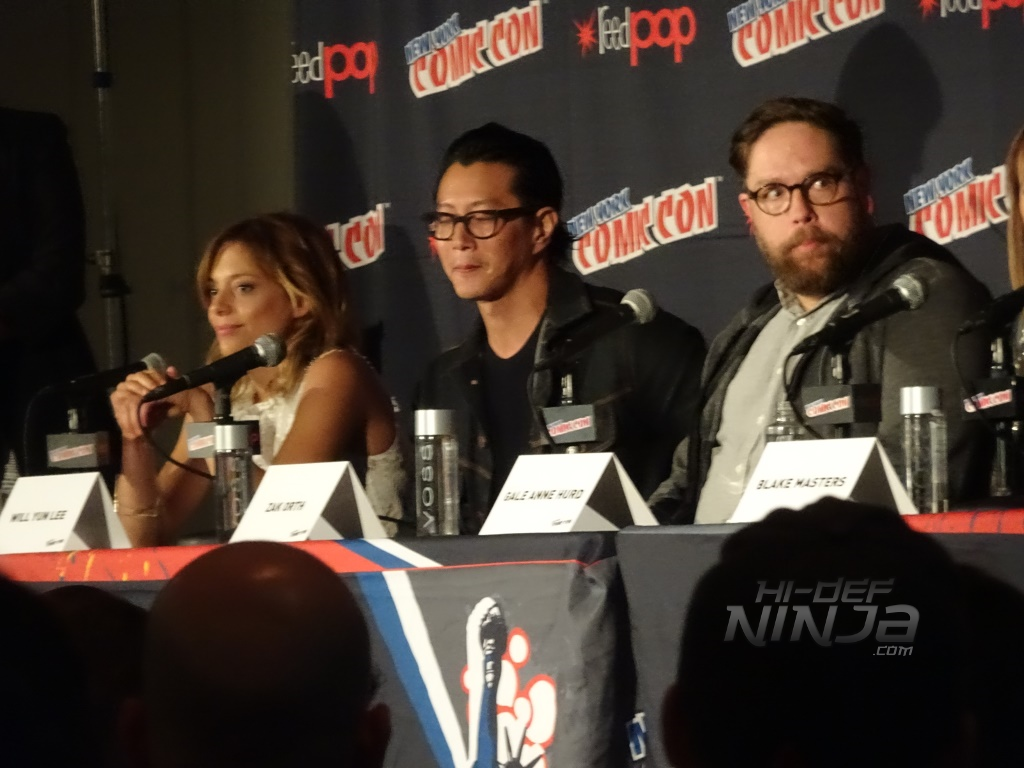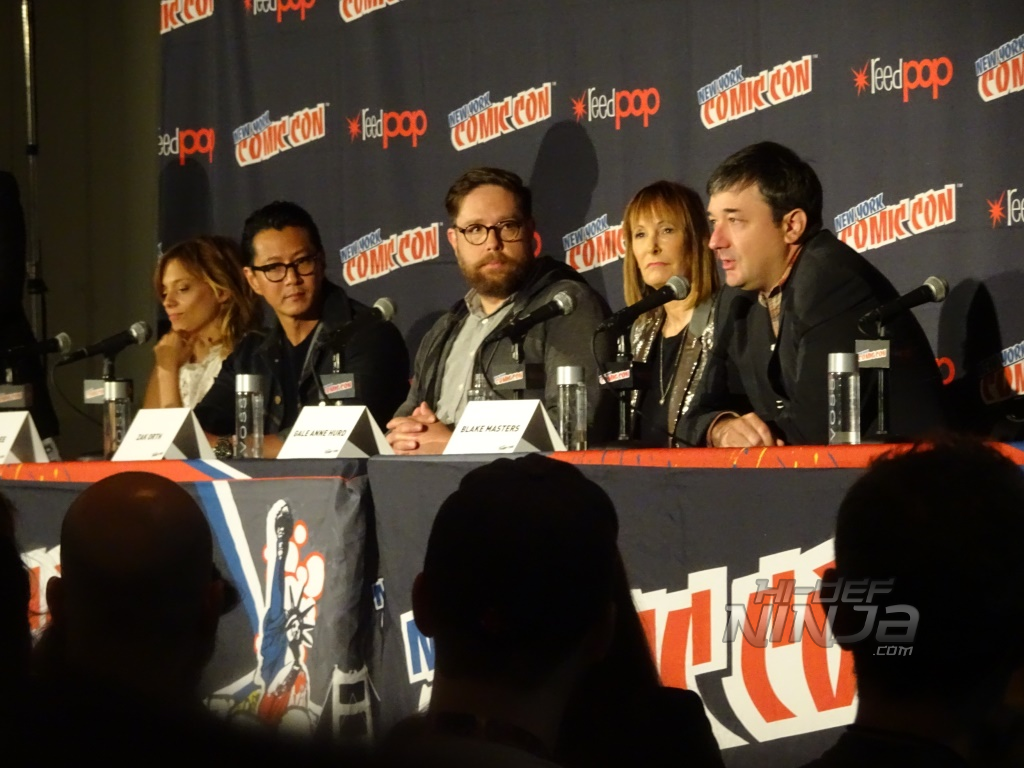 Cards Against Humanity Panel
Panelists: Trin Garritano, Tom Dyke, Karlee Esmailli, Jenn Bane, Alex Cox, Pat Baer, David Munk
The weirdos behind Cards Against Humanity will share the secrets of their biggest pranks and stunts, like the time they sent 30,000 fans a box of poop or created a for-real Donald Trump survival kit. This Panel featured the exclusive trailer for Avengers 4: Attack of the Kissing.
What can I say? If you have ever played this game, then you knew what you were getting into. I will say, though, while the pranks they run are funny or mean, depending where you stand, these people do good such as their STEM scholarship for women or the time they paid for an entire week off for a factory of workers. The moderator event manager Trin Garritano's game was on as moderator with perfect timing and delivery.
Then everything devolved when they rated your stupid card ideas…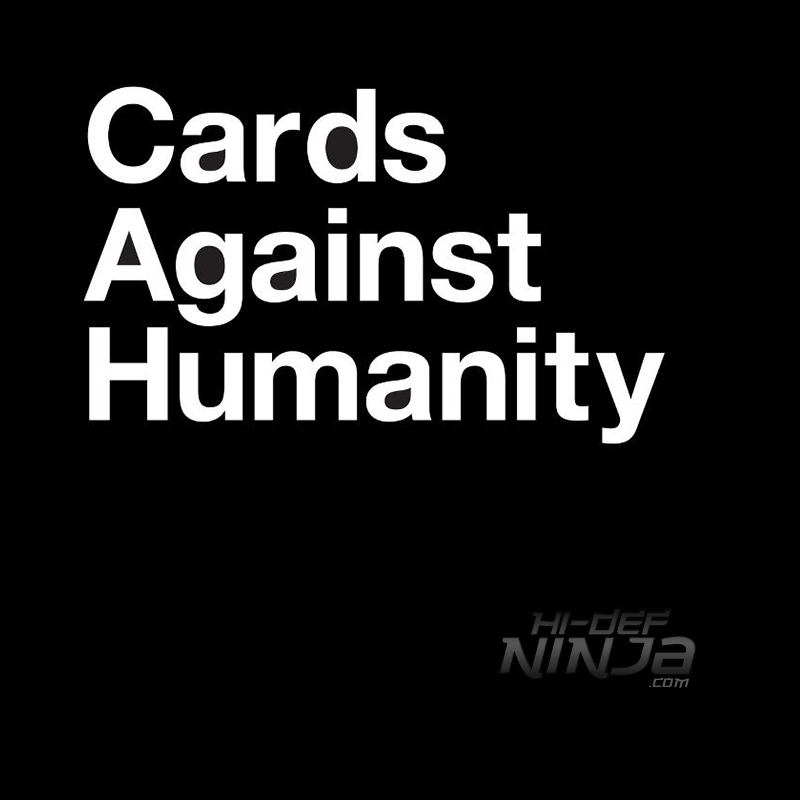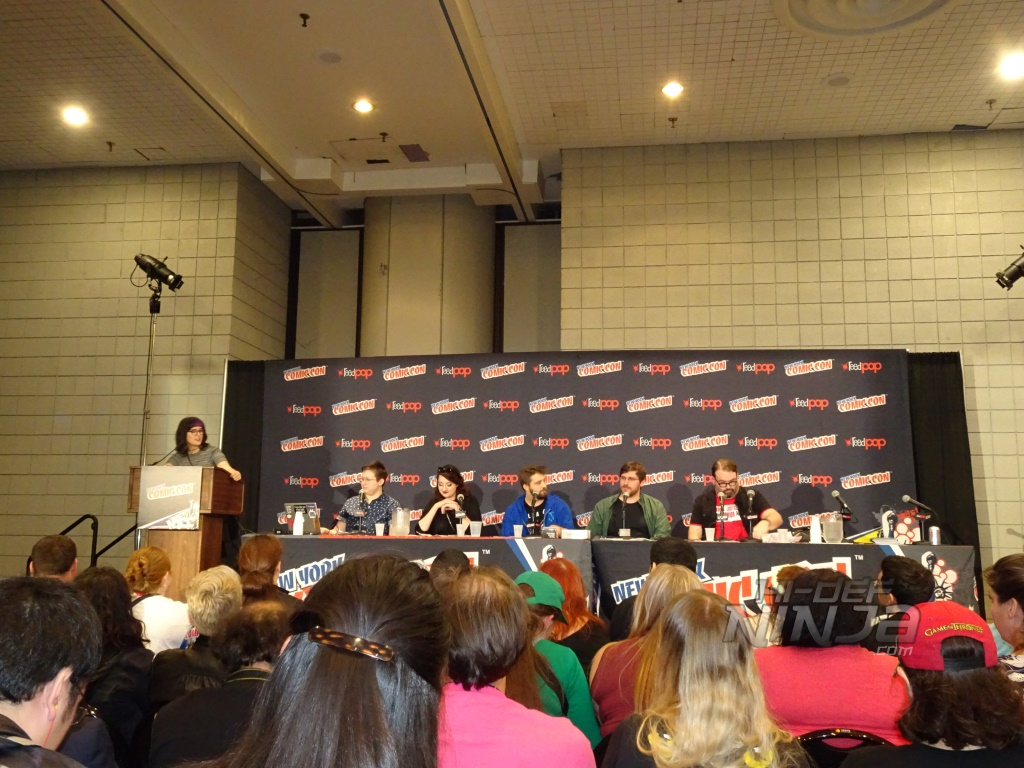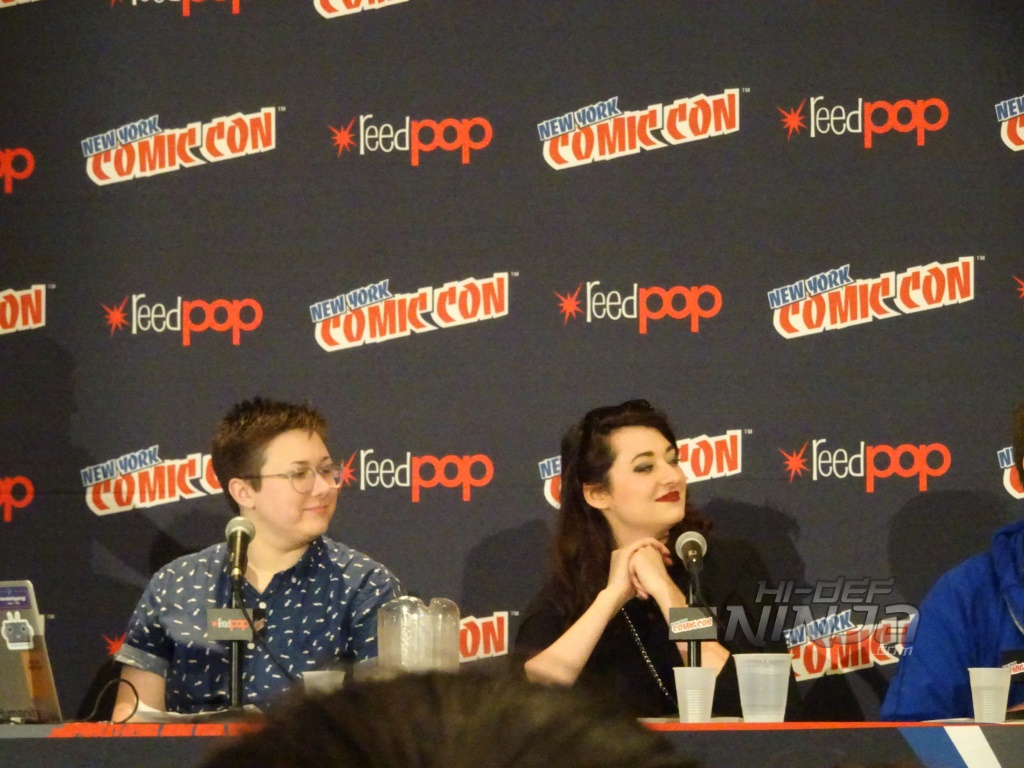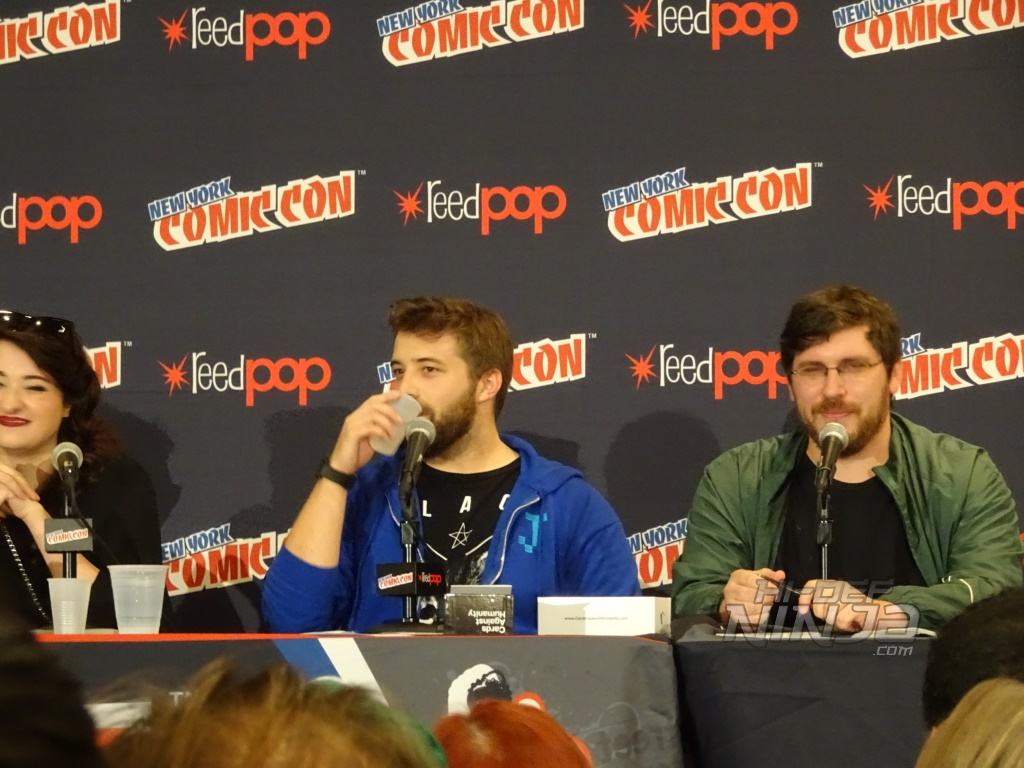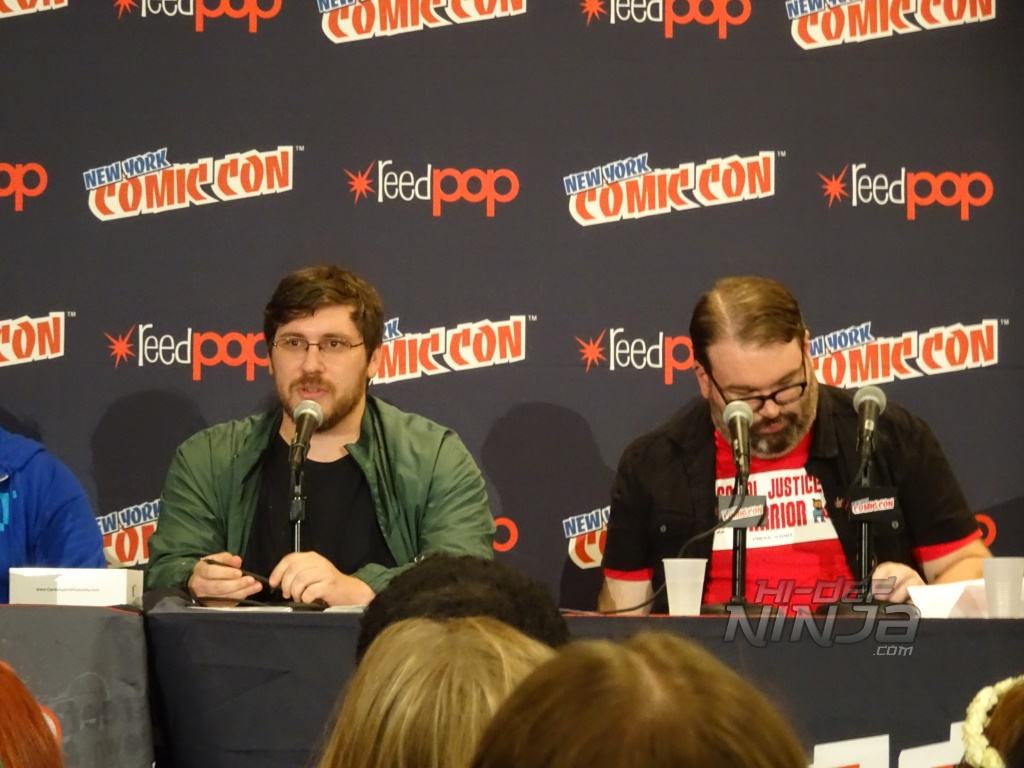 Audible Presents: That's Not My Baby! When Narrators Attack: How a Story Survives the Transition from Text to Audio
Panelists: R.A. Salvatore, Fred Berman, Allyson Johnson, Luke Daniels, John Scalzi, Victor Bevine
This Panel is an exploratory commission that will employ the disturbed minds of prominent authors and vociferous narrators. Their goal will be to illuminate the process by which a book becomes an audiobook and to discuss how the rise of audiobooks as a viable medium has affected their creative processes; as well as how successful audiobooks have changed the publishing world in general. And finally, who would win a battle of words? The authors or the ones chosen to tell their stories….
A very interesting panel discussing delving into audiobooks. Panelists discussed what it takes to create characters, getting into roles, and creating different voices turning page to audio. A few points were also made by those with visual impairments expressing their gratitude that this allows them to enjoy their favorite characters.
Also, it helped that my favorite author, R.A. Salvatore, was at this panel!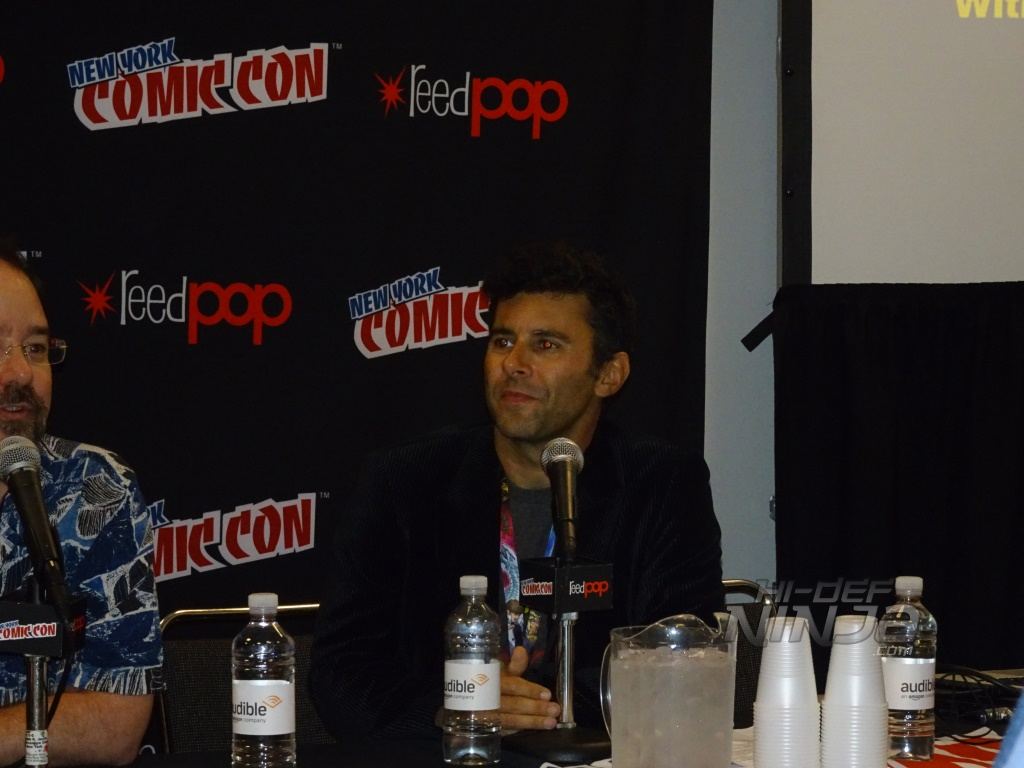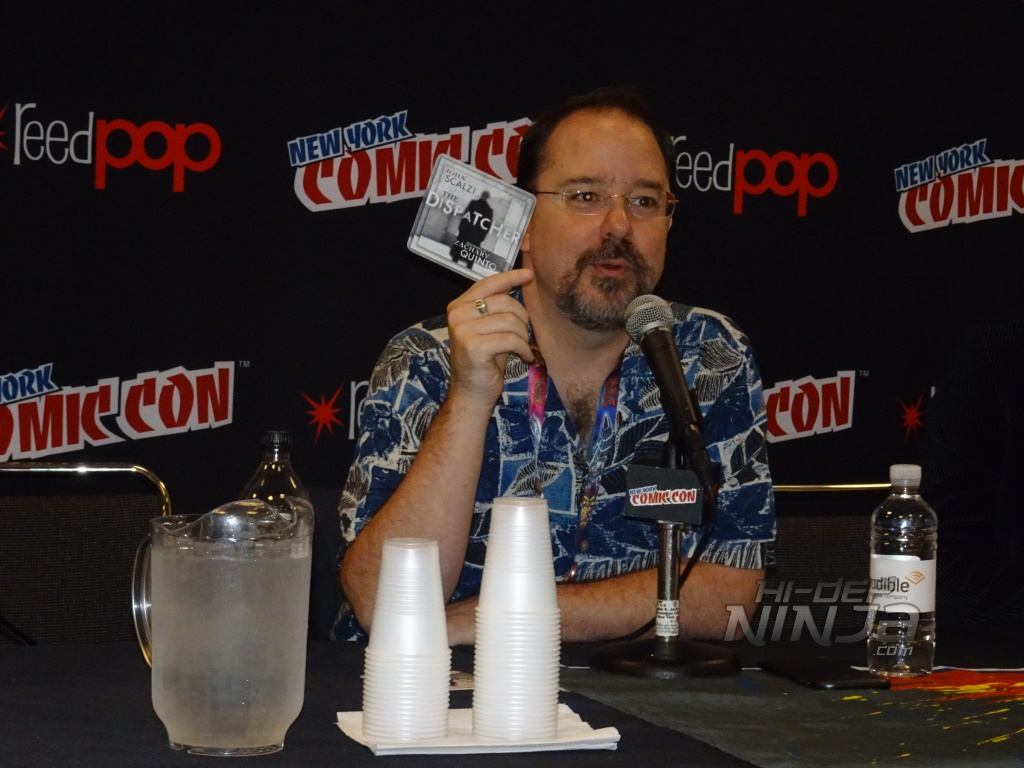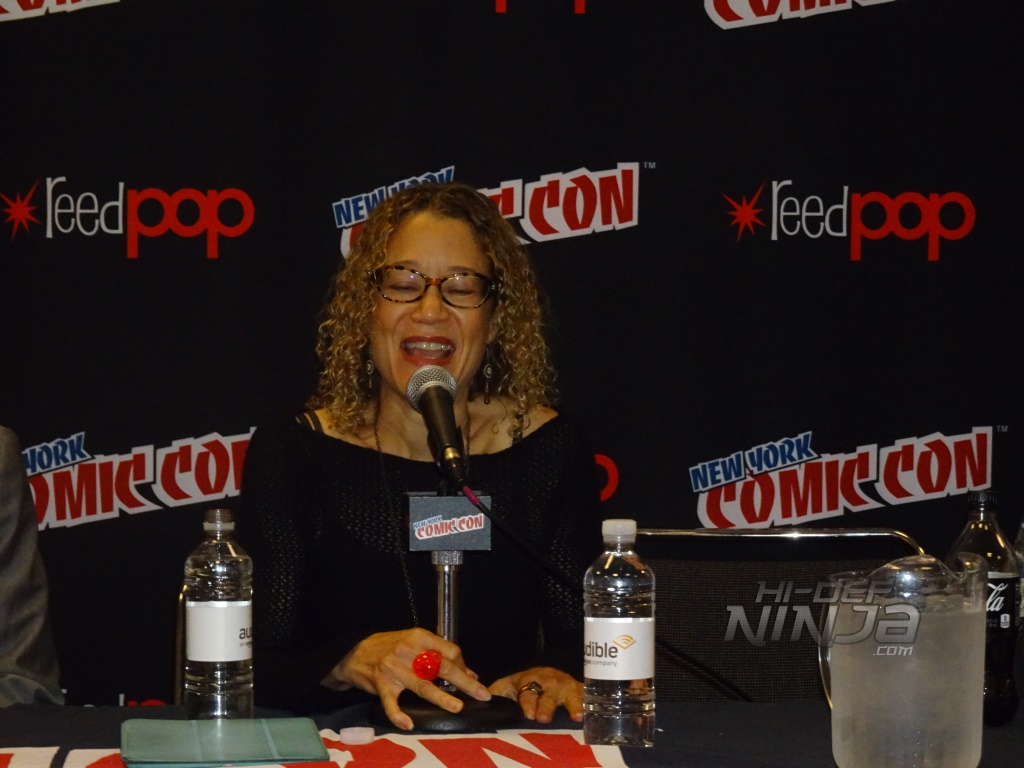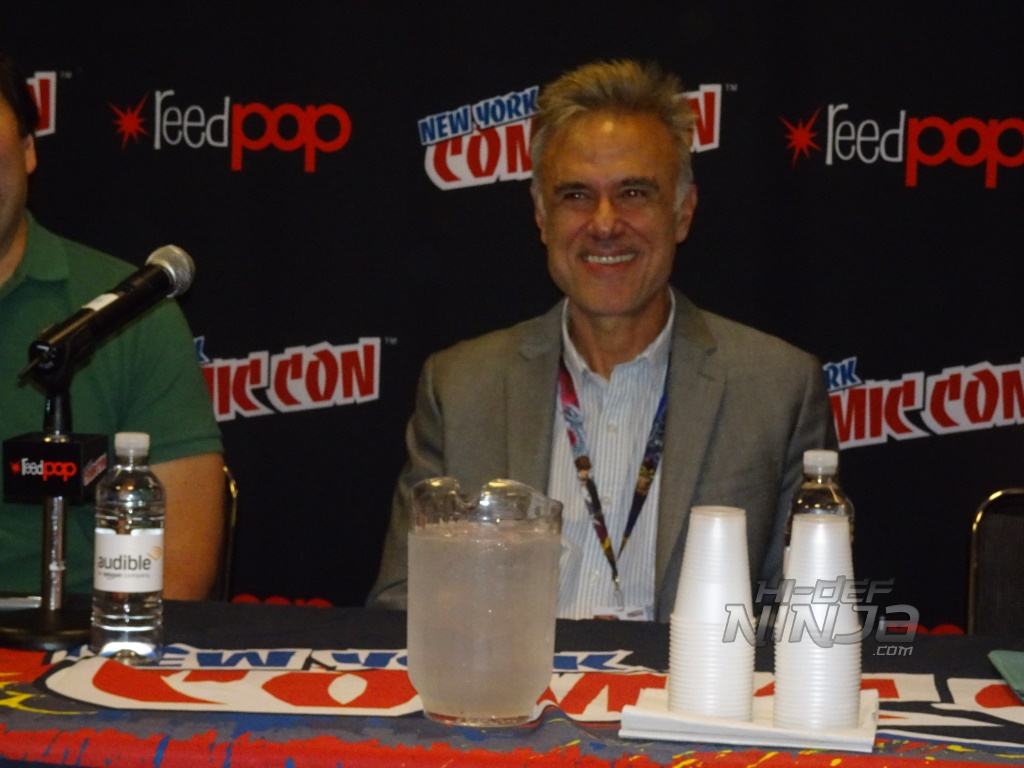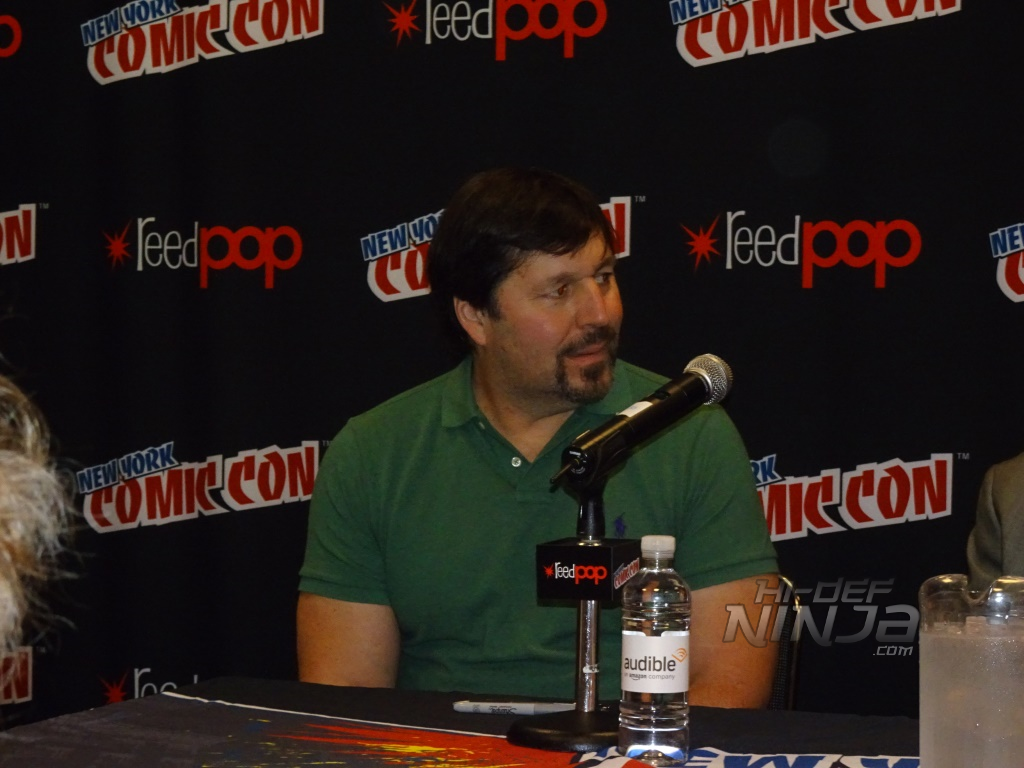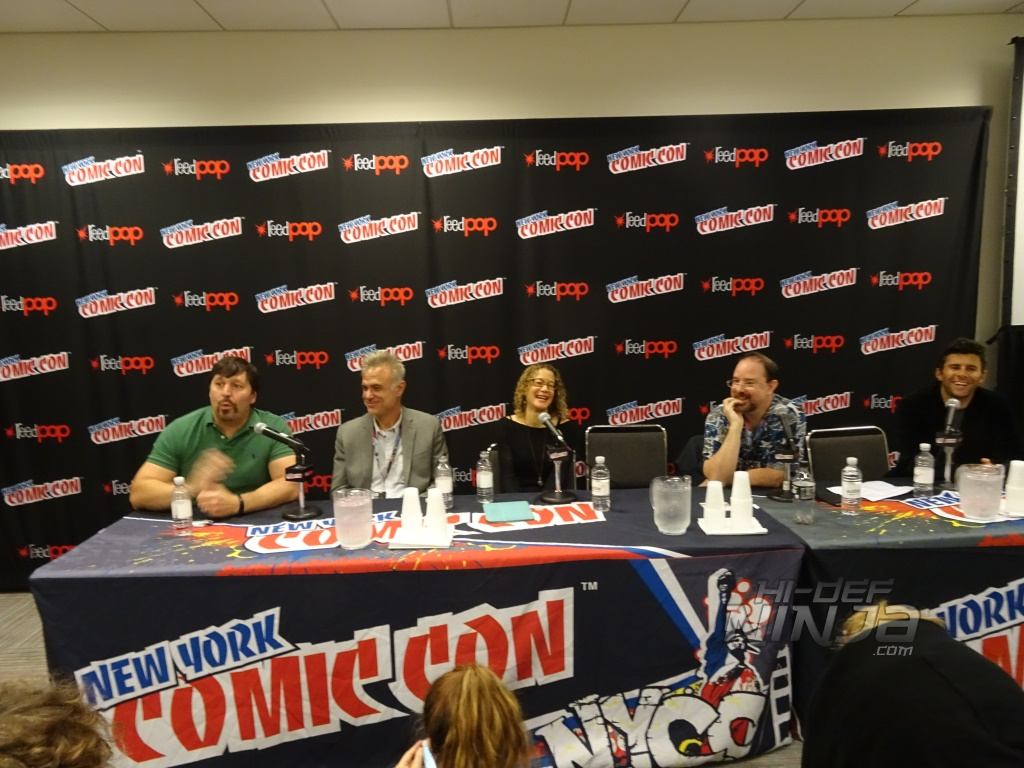 AMC's The Walking Dead
Panelists: Norman Reedus, Danai Gurira, Steven Yeun, Michael Cudlitz, Lauren Cohan, Sonequa Martin-Green, Melissa McBride, Lennie James, Alanna Masterson, Austin Nichols, Jeffrey Dean Morgan, Scott M. Gimple, Robert Kirkman, Greg Nicotero, David Alpert, Gale Anne Hurd
AMC's The Walking Dead—Join the cast and executive producers for a panel where they will discuss the shocking finale of season 6 as well as show a sneak peek into season 7, airing on October 23rd on AMC.
No Spoilers! Wait for it. All I will say is the season picks up where the last one left off and the comics may finally be catching up to a certain character! Oh gosh, the chills…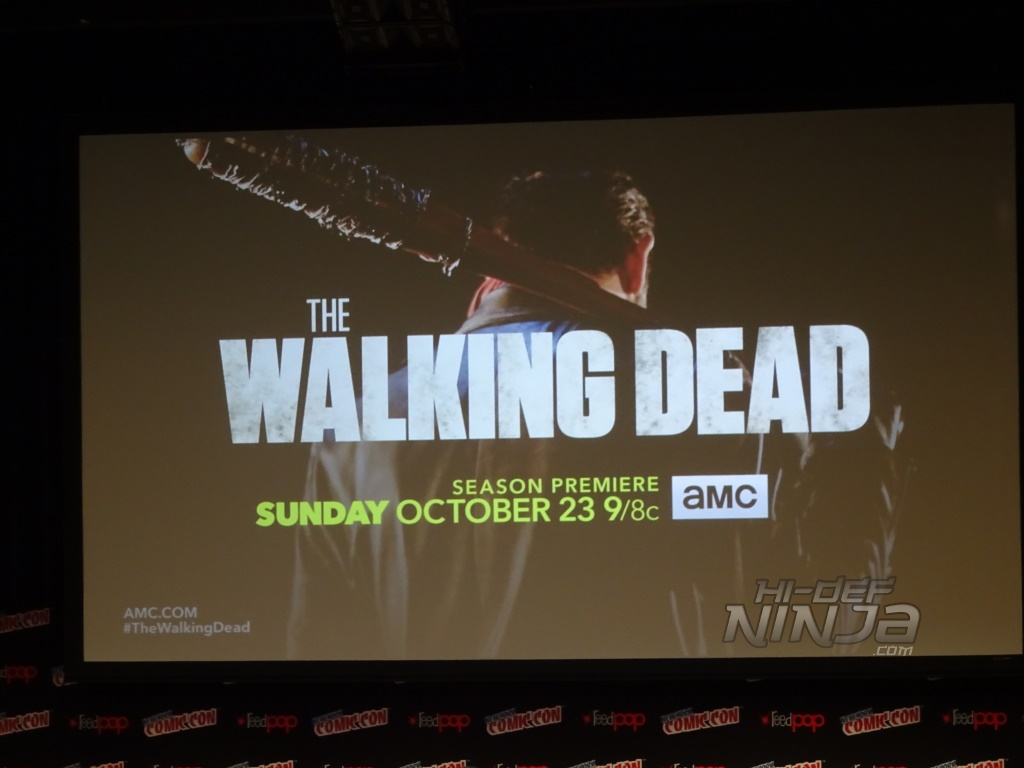 Pre-show art and crowd amping up.