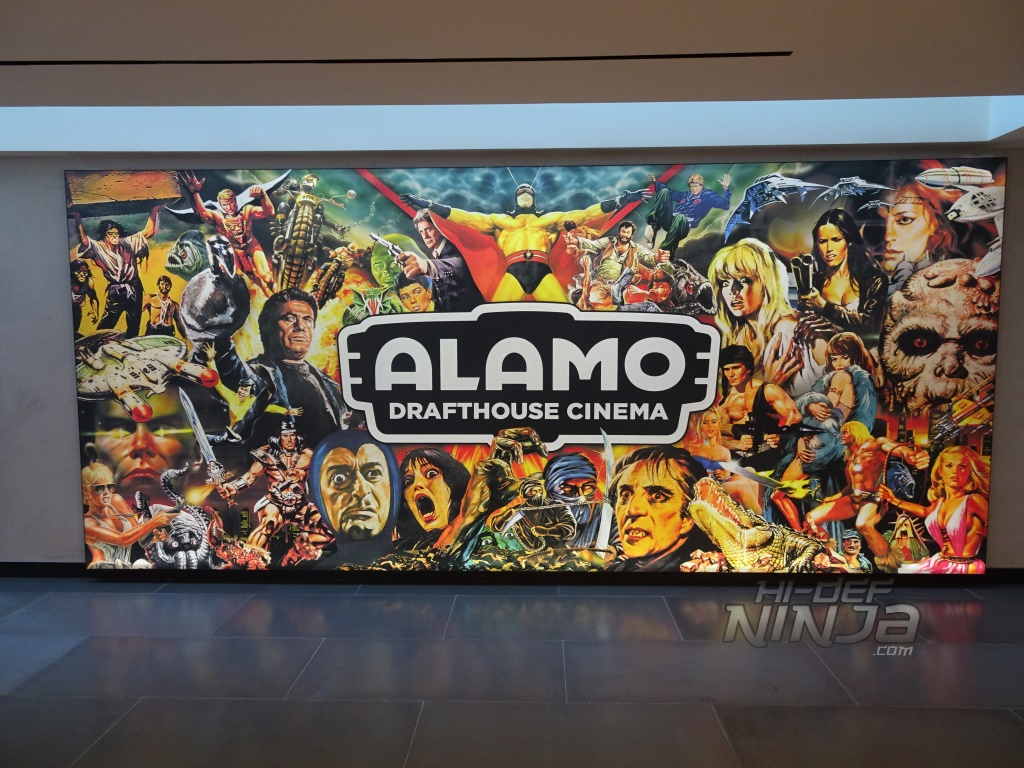 Today Alamo Drafthouse invited media to get an inside look into their newest seven screen theater in Downtown Brooklyn New York. Tim League, CEO of Alamo Drafthouse, was on hand and provided us with a tour of the theater including the House of Wax Bar, Rooftop Bar, various auditoriums, and a discussion with head chef Fernando Marulanda.
The location for this Drafthouse was chosen as it is located in a meeting point for nine different NY trains, allowing for easy public transportation to the theater.
The interior walkway when entering (yes, that is the carpet design from THE SHINING):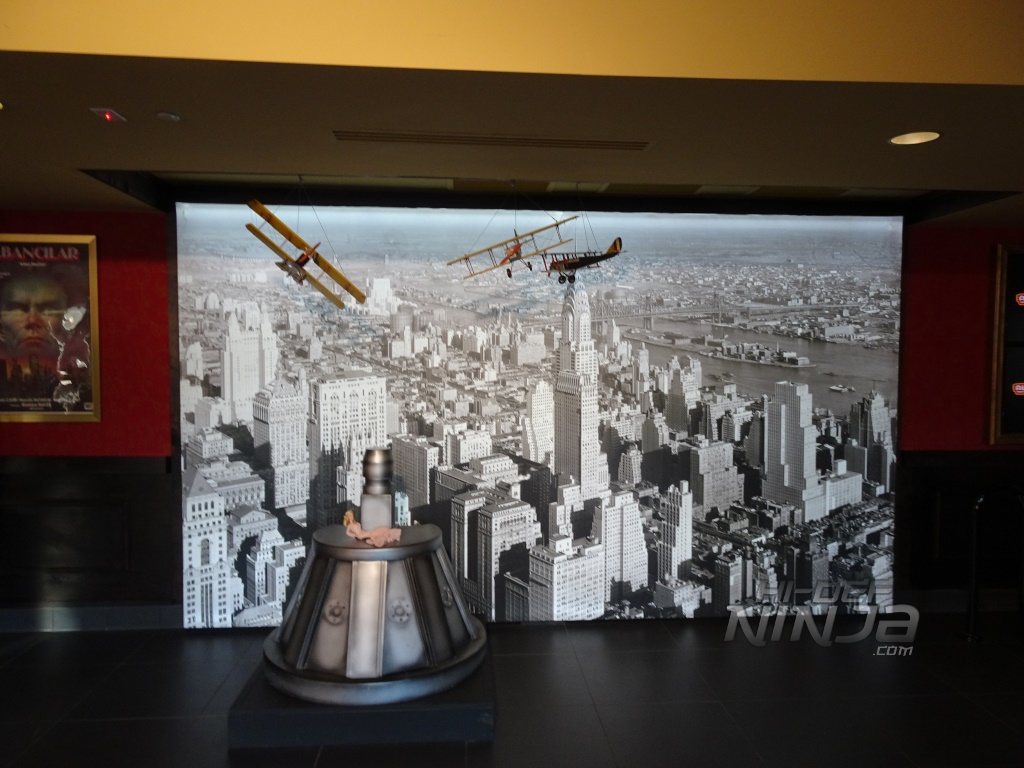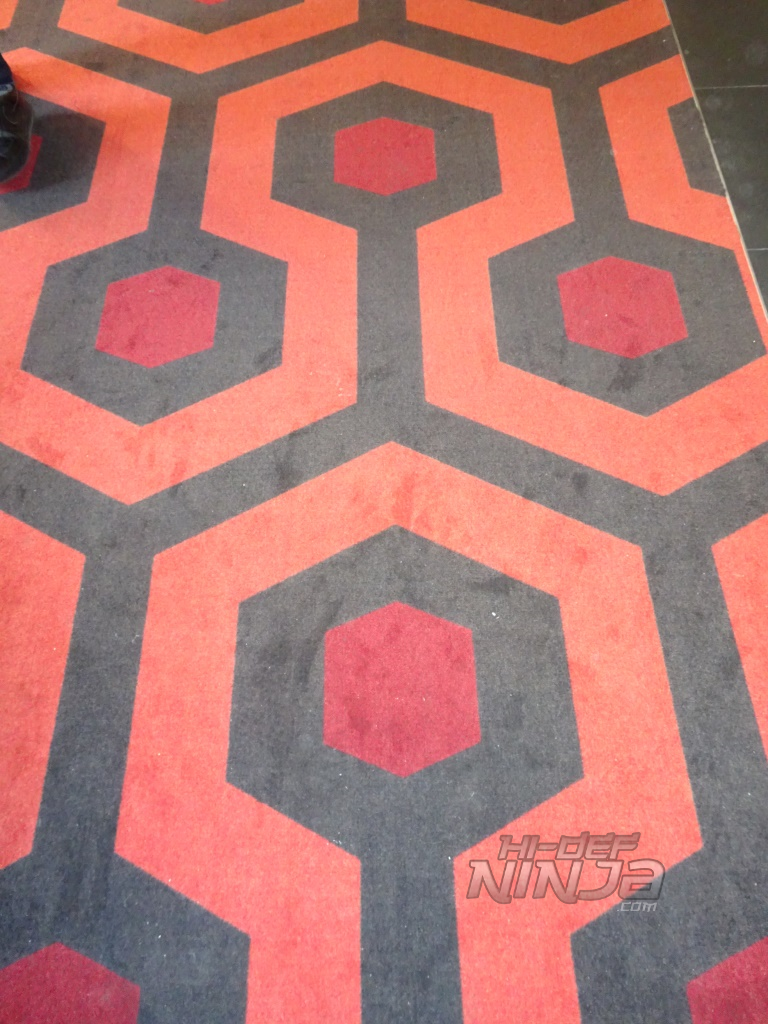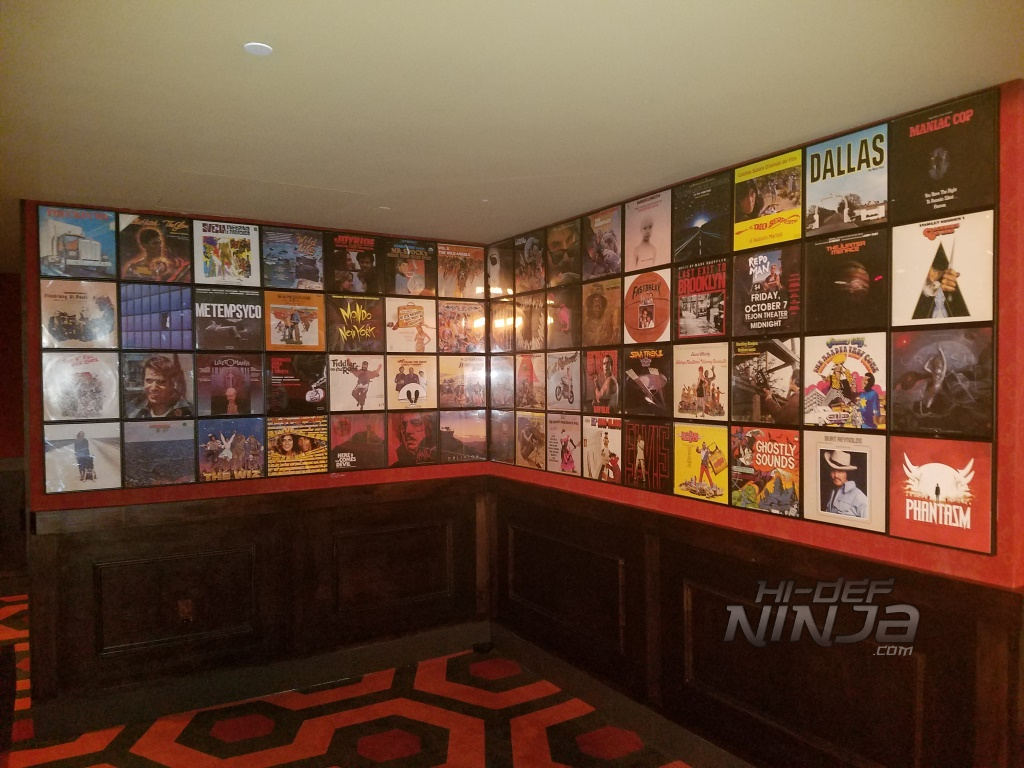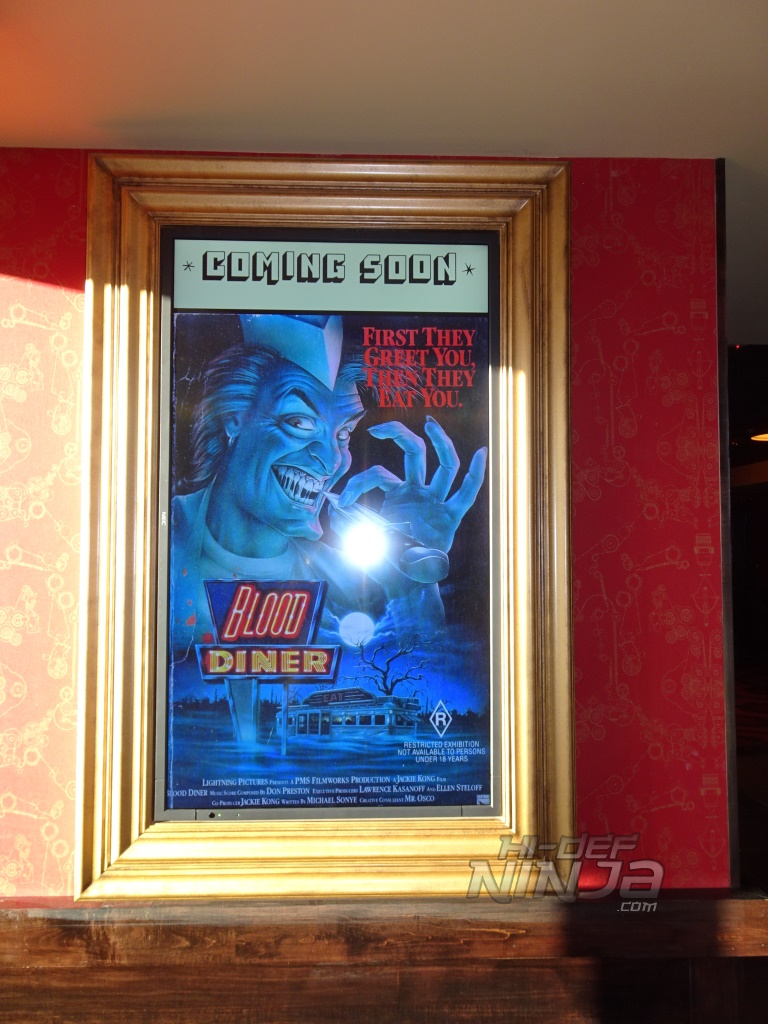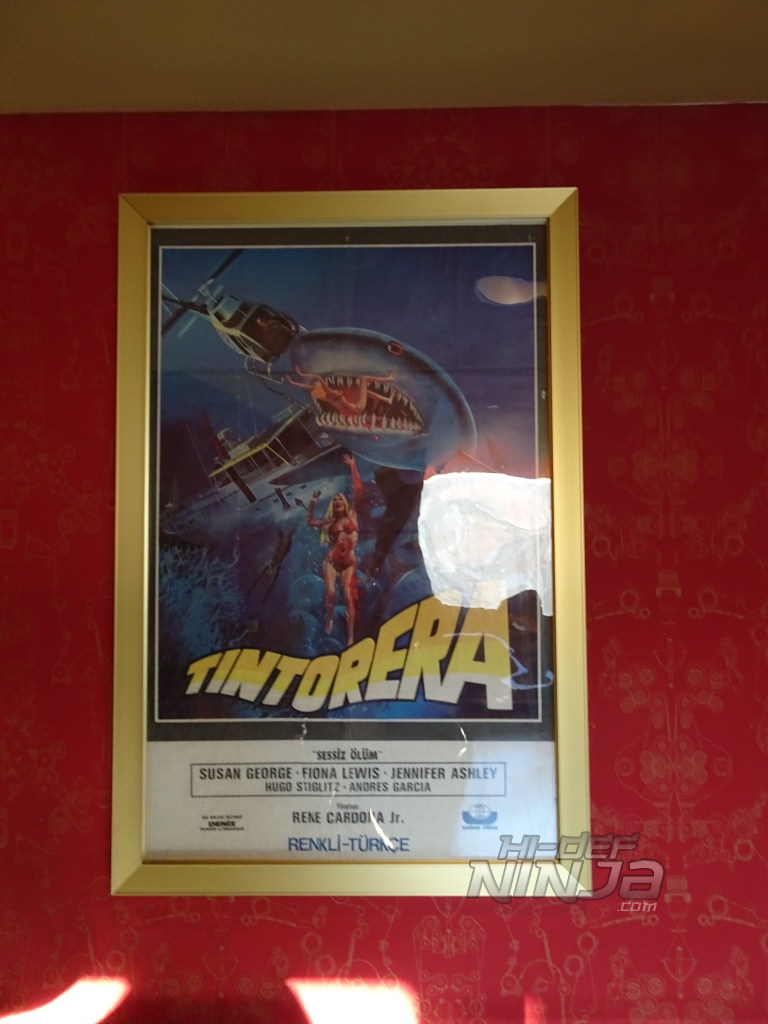 You are greeted at the door by a Drafthouse employee who will usher you to a kiosk.  Ticketing is via a kiosk where you choose your movie as well as the specific seat you want to sit in.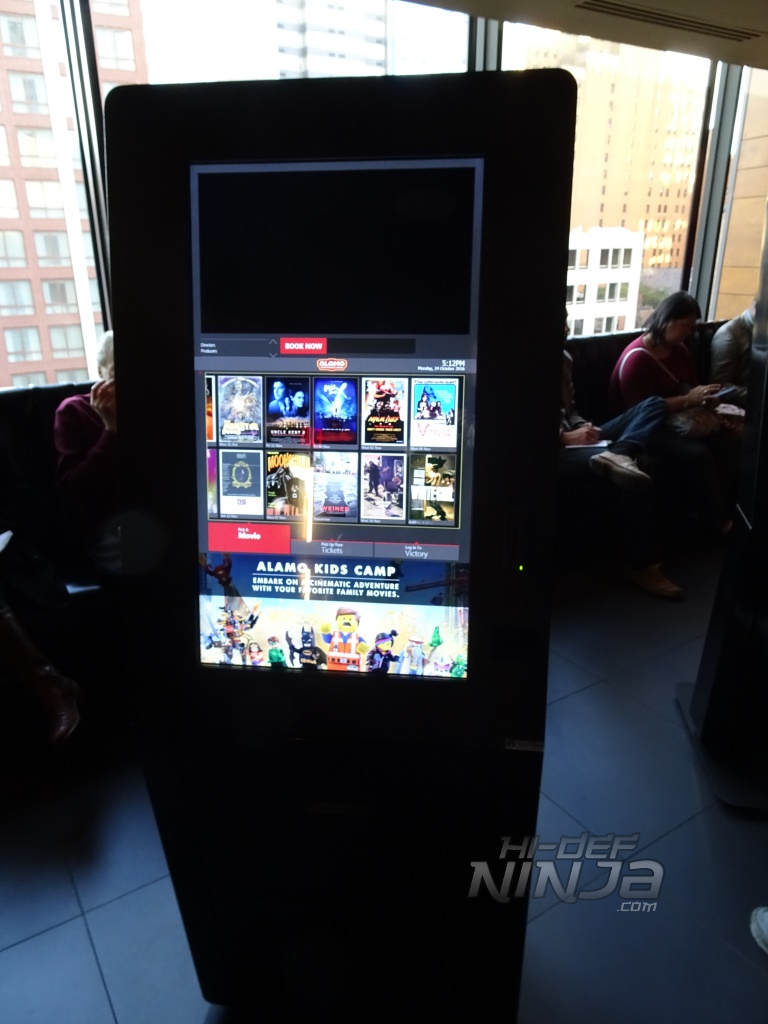 House of Wax Bar
Combining mixology with the macabre, the House of Wax Bar, located in the theater, is based on the panoptica touring attractions of the late 1800s. These touring attractions were a way to get around obscenity laws as well as showing nudity as a form of public health information, however, as cinema became more popular, these exhibits declined.
The House of Wax features over 100 anatomical models along with a dark setting. It features life-size, realistic displays of anatomy, pathology, anthropology, and even death masks of famous (and infamous) celebrities including Napoleon and Beethoven. Towards the end of the bar are two glass tables featuring a full anatomical display, one of which features a woman with her organs exposed; these tables also double as lovely places to congregate and have a drink. At the very end of the bar are also anatomical models with genital diseases (not pictured). The idea behind the bar was to save a piece of history and as these attractions were meant to shock viewers and since many Mondo movies were exploitation documentary films, this was a perfect way to honor that.
The bar itself features over 40 beers on draft. A second bar on the second floor features an additional 40 unique beers.
The rooftop bar on the other hand was bare bones at the moment, but is intended to have various themes throughout the year and features a really nice view. It will be a great use of this extra space!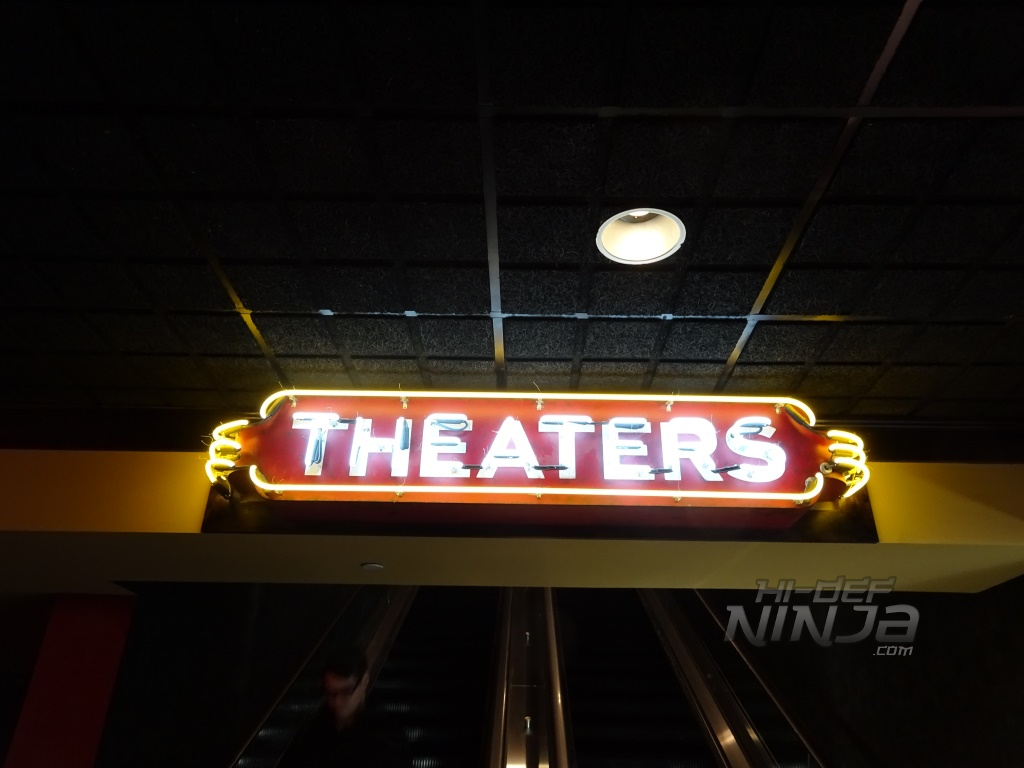 Many posters line the walls that will be rotated creating a gallery feel: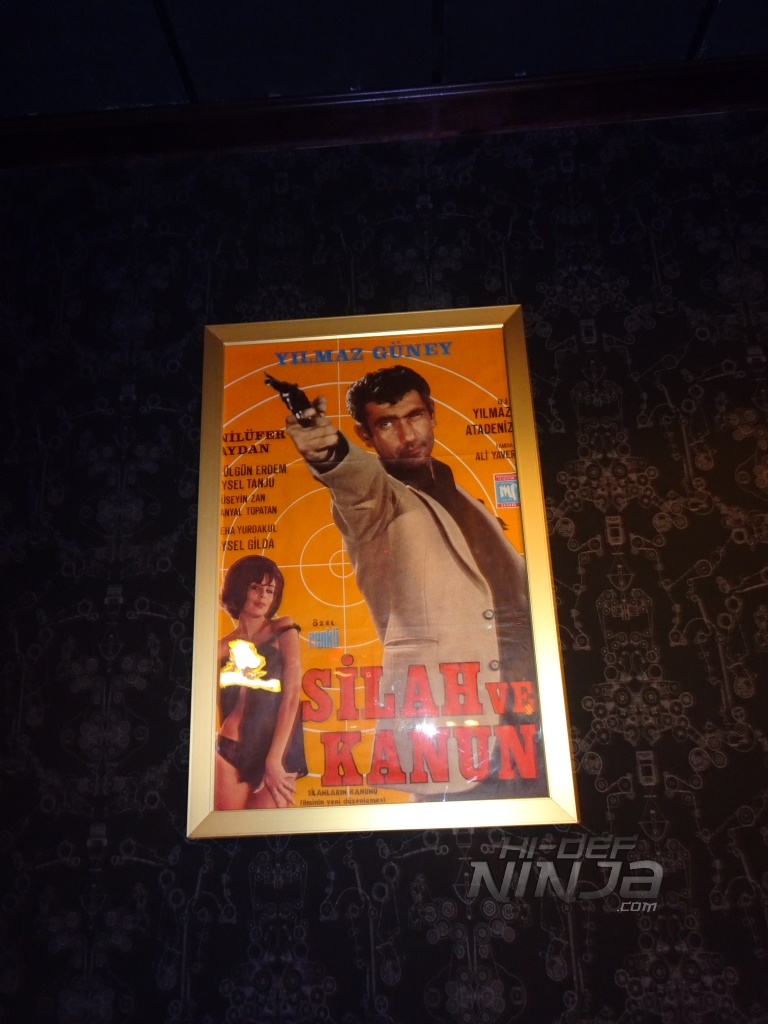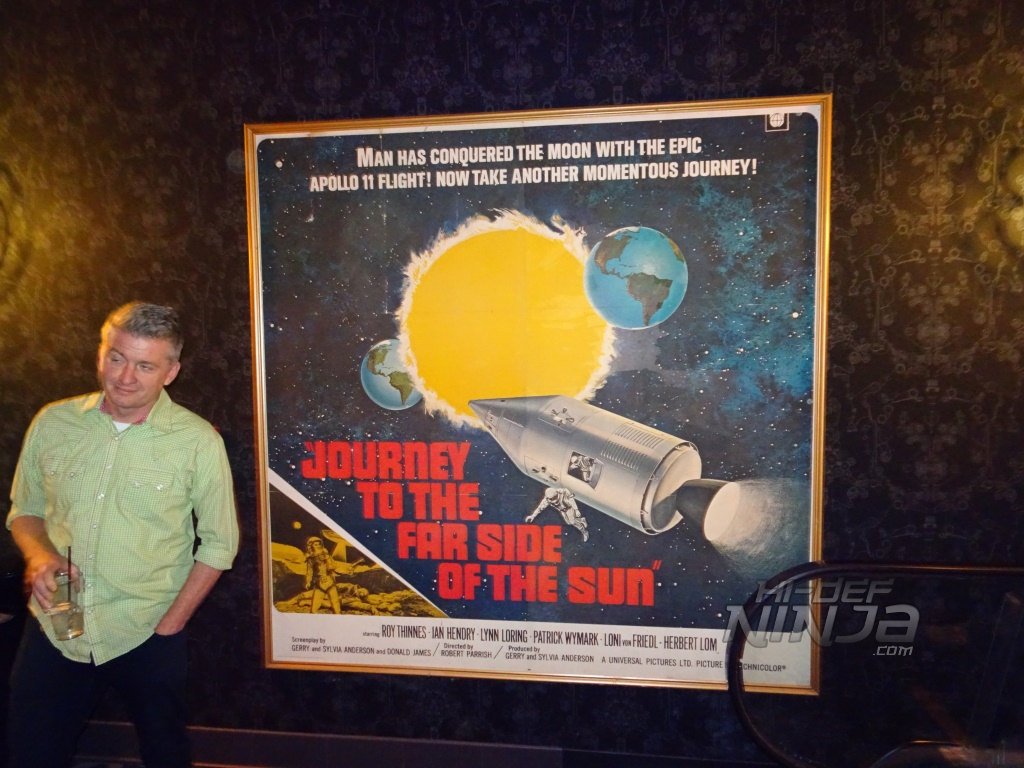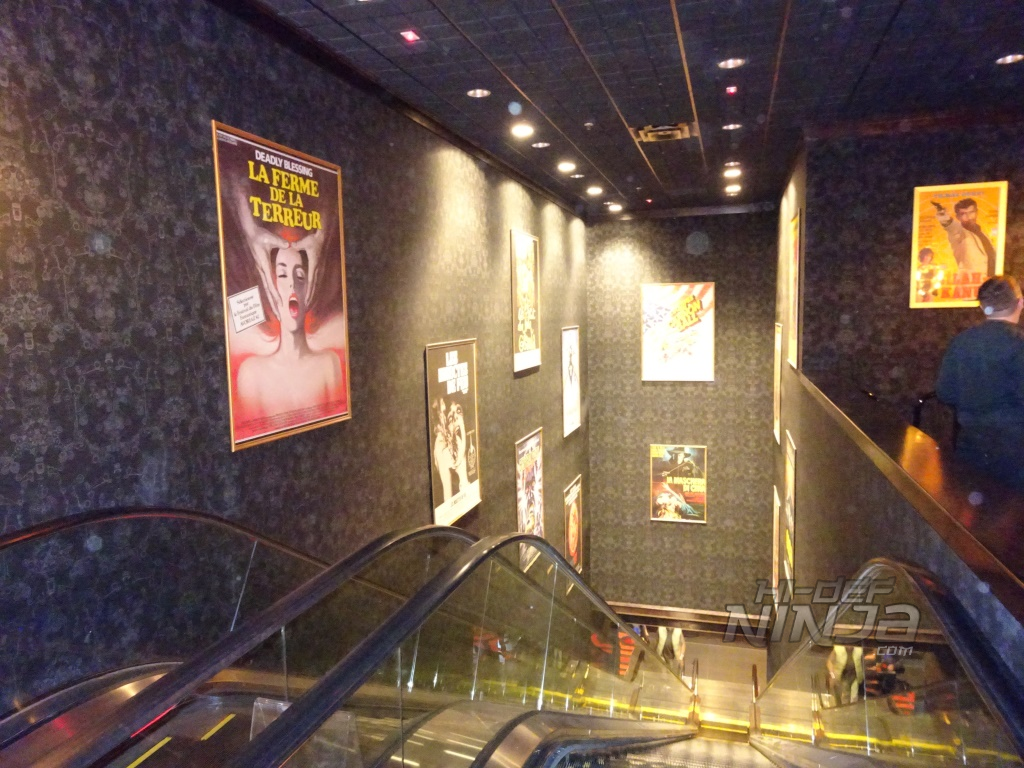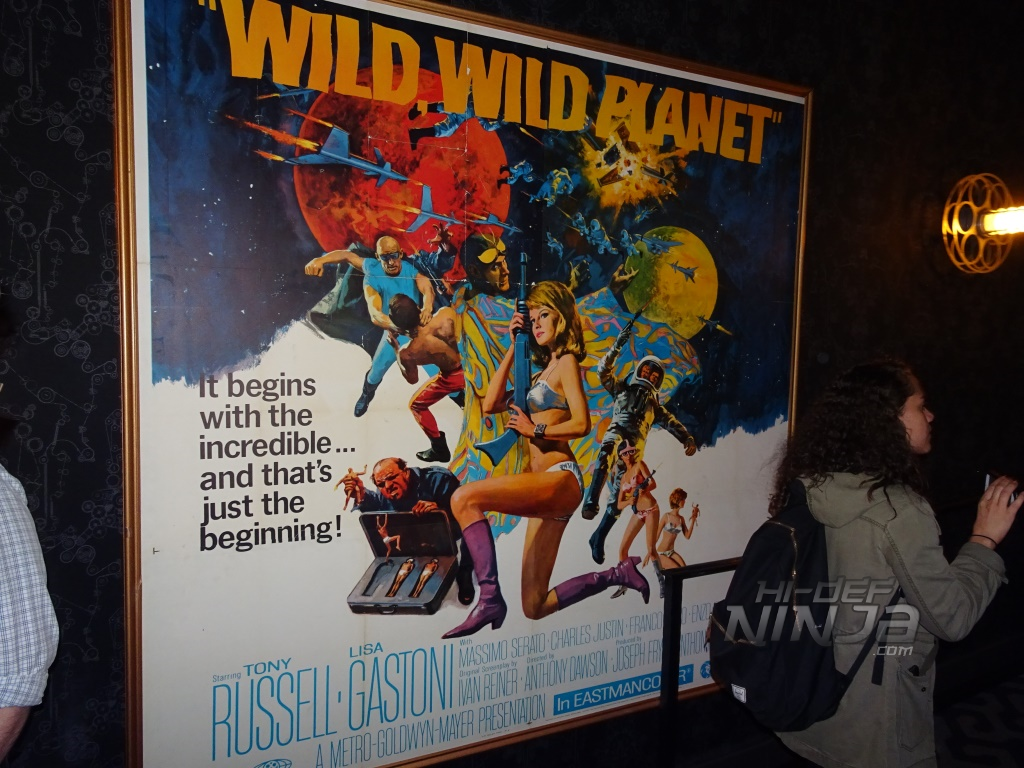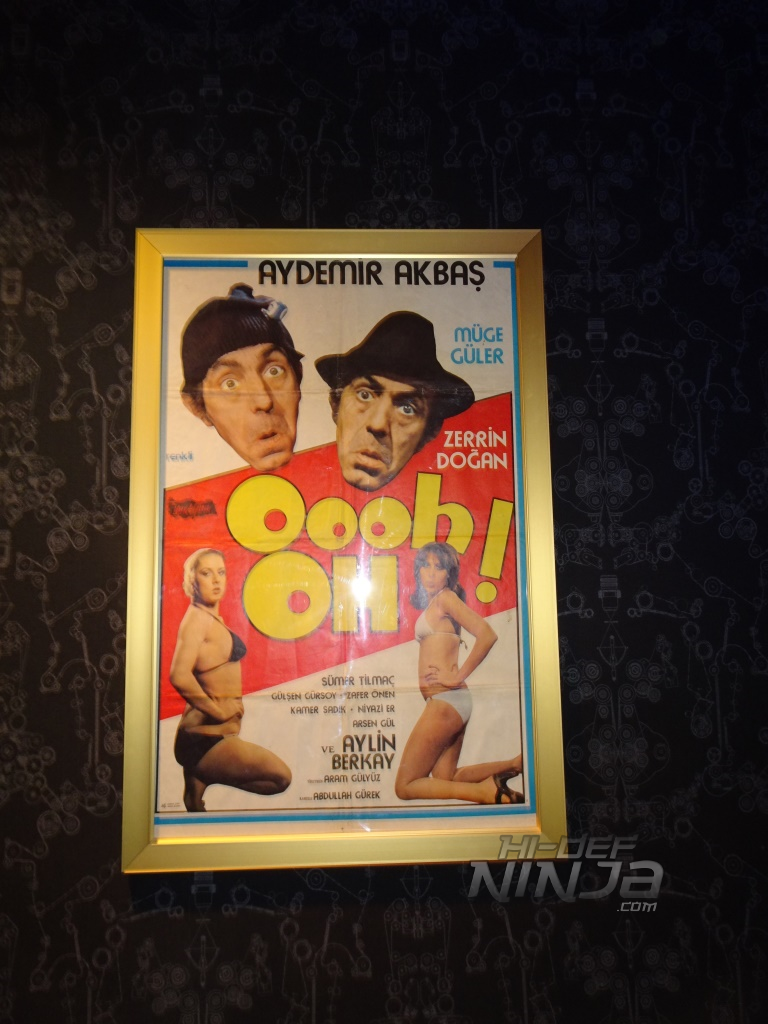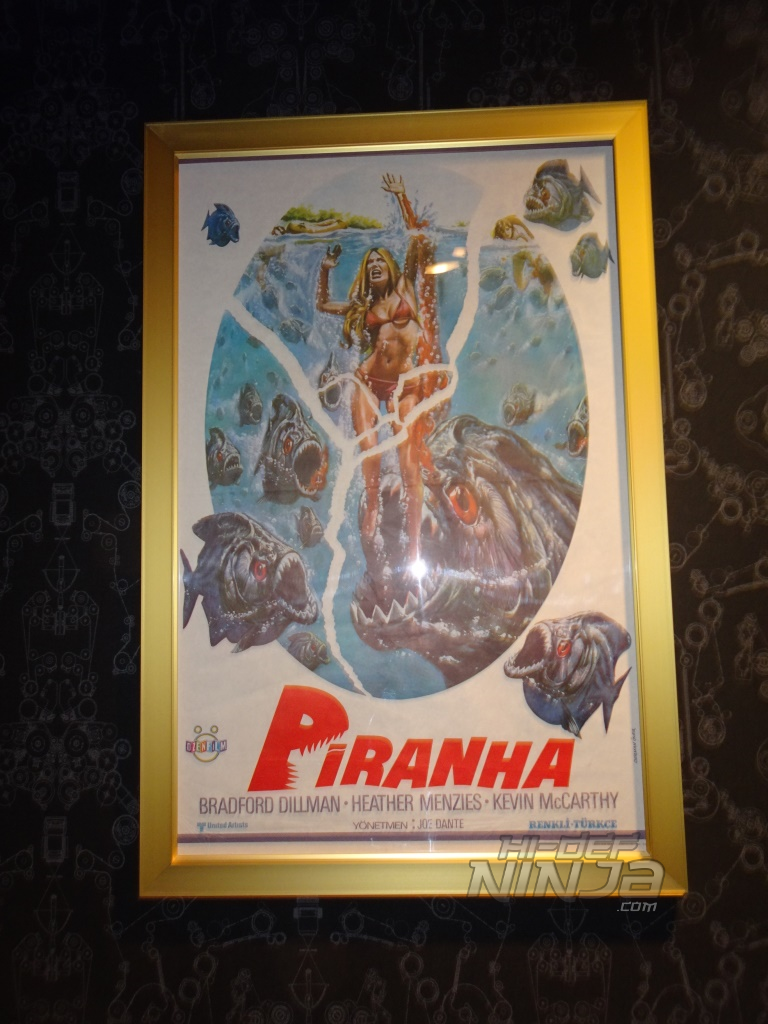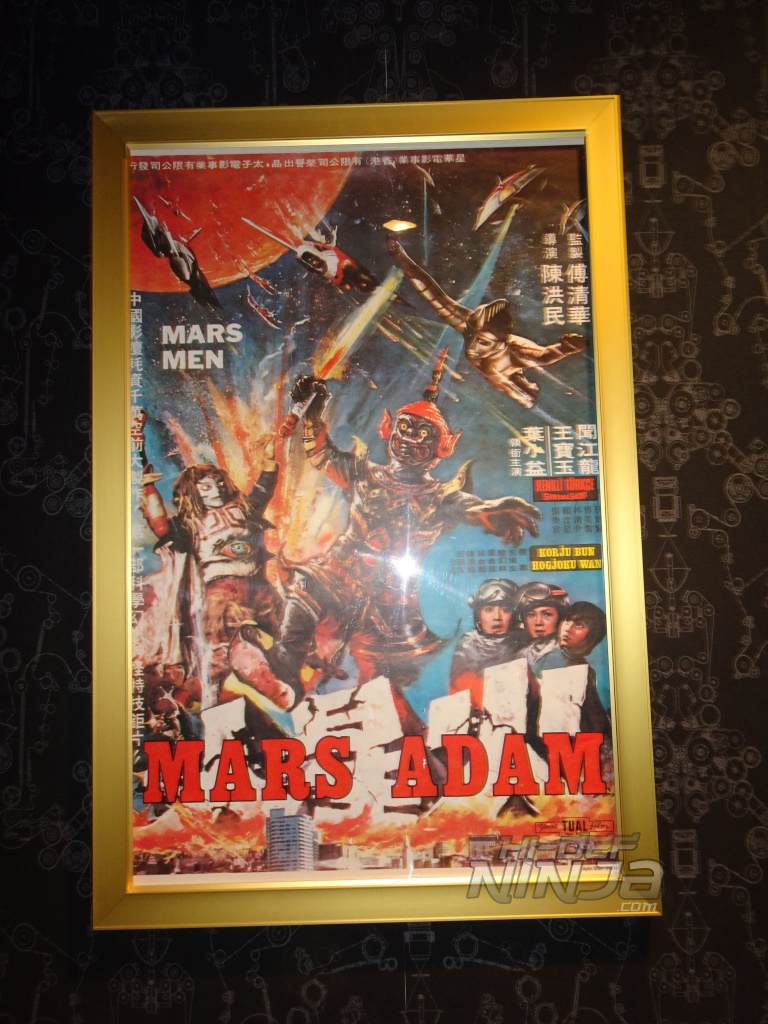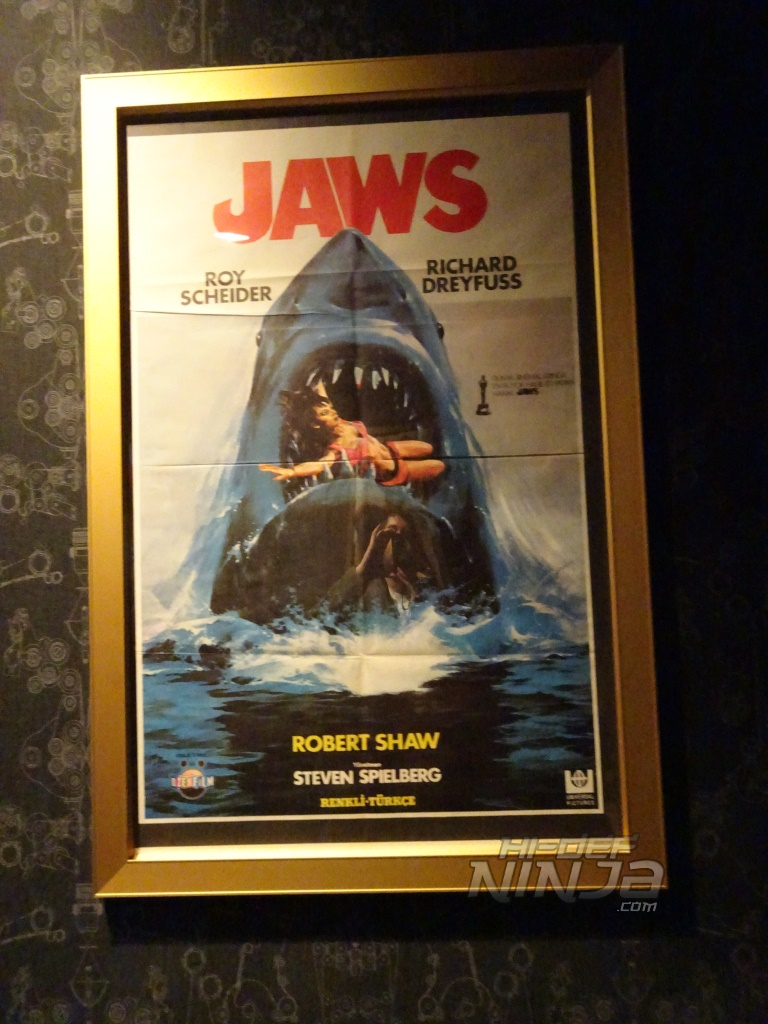 The seven screens in the theater seat anywhere from 40 at the lowest to 200 in the largest theater, seating close to 800 total. The different size theaters allow for the Alamo Drafthouse to feature all ranges of films from mainstream movies and family movies to indie films. As Tim League described, having an indie film in a 200-seat theater with only 30 attendees would be a colossal failure, but in a 40-seat theater, it would be a huge success thus making the different theaters very important.
All auditoriums are equipped with Sony 4K digital projection, with two screens equipped with RealD 3D presentations and all featuring superior AV equipment. One auditorium is also equipped with a reel-to-reel 35mm projector system.
Each auditorium features comfortable seating, tables for food, and table side food service. The front row is also set further back and features reclining seats eliminating even the worst seats.
Tim is also firmly against advertising. He believes that if you pay for a ticket, it is a premium service, so instead of ads while you wait for the movie to begin, there is a pre-show that will play before the film, usually with relevance to the film such as a curated program of shorts, cartoons and other video content.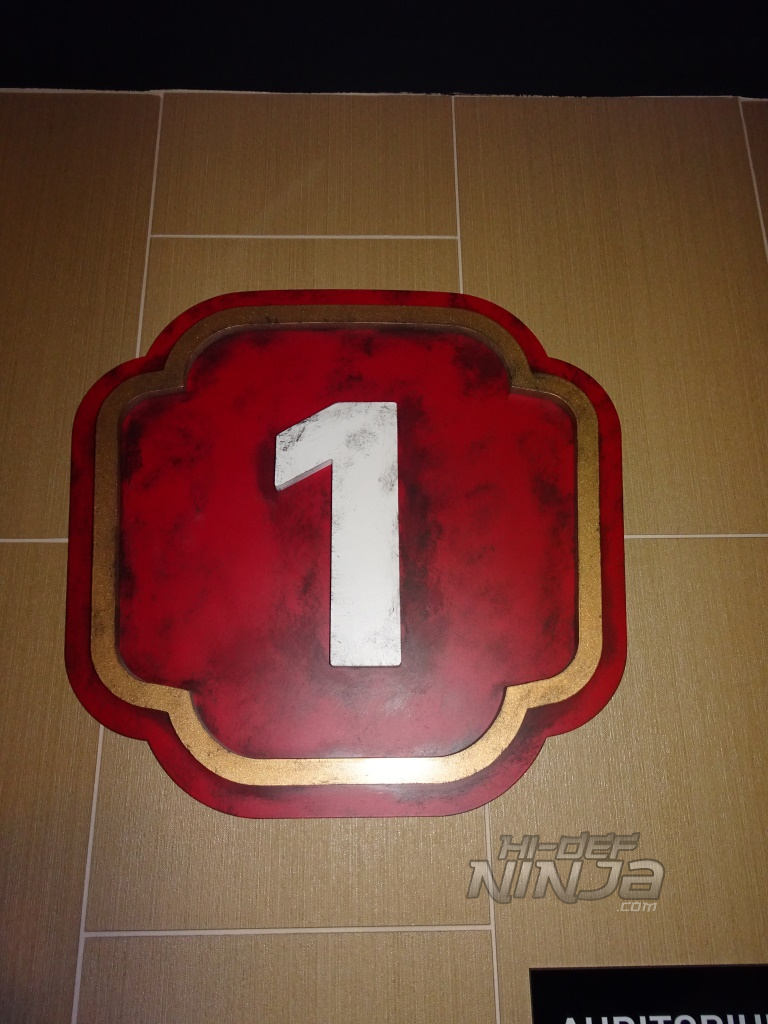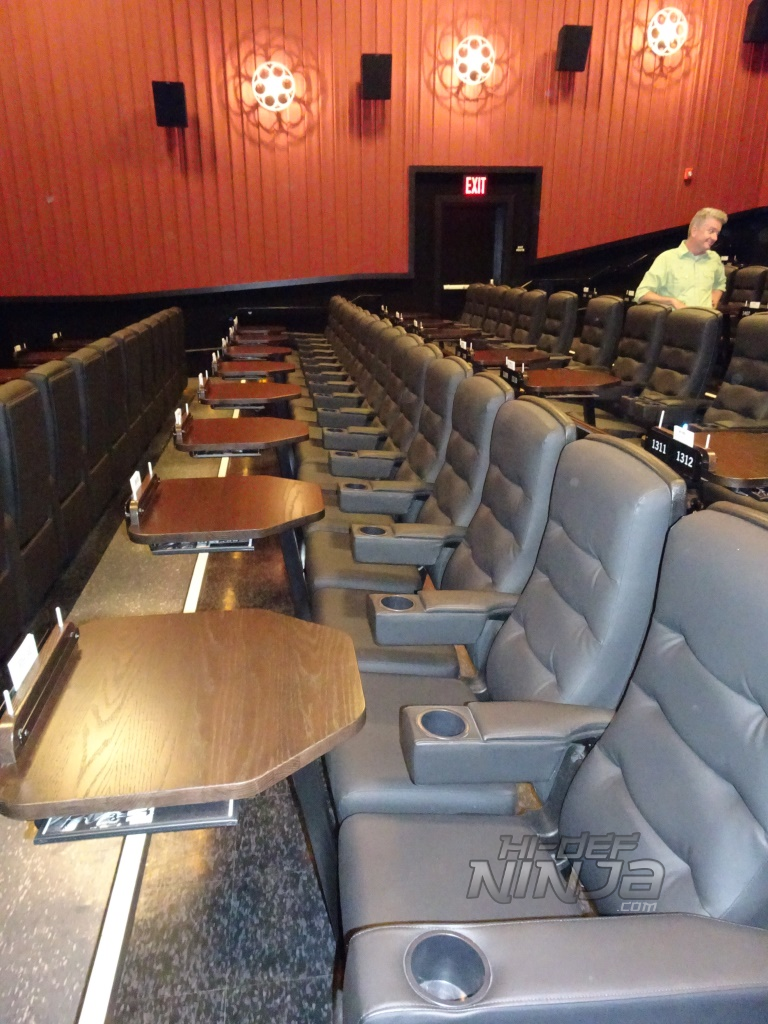 Speaking of food, the Alamo Drafthouse has brought in head chef Fernando Marulanda who explained his thoughts when creating the menu, from keeping a local flavor while still keeping some Texas favorites.
Orders are taken, preferably before the movie starts, by writing your order on a card and a "ninja" server dressed in black will come, take your order, give you a thumbs up, and get you your order all while keeping quiet so as to preserve the experience of the movie!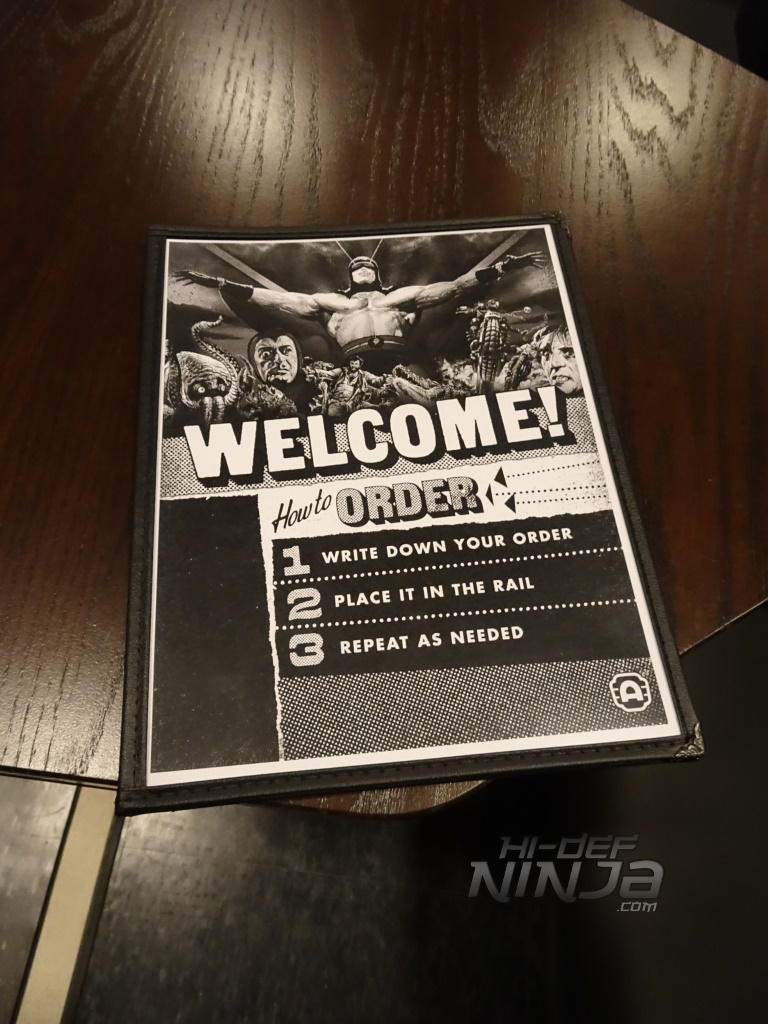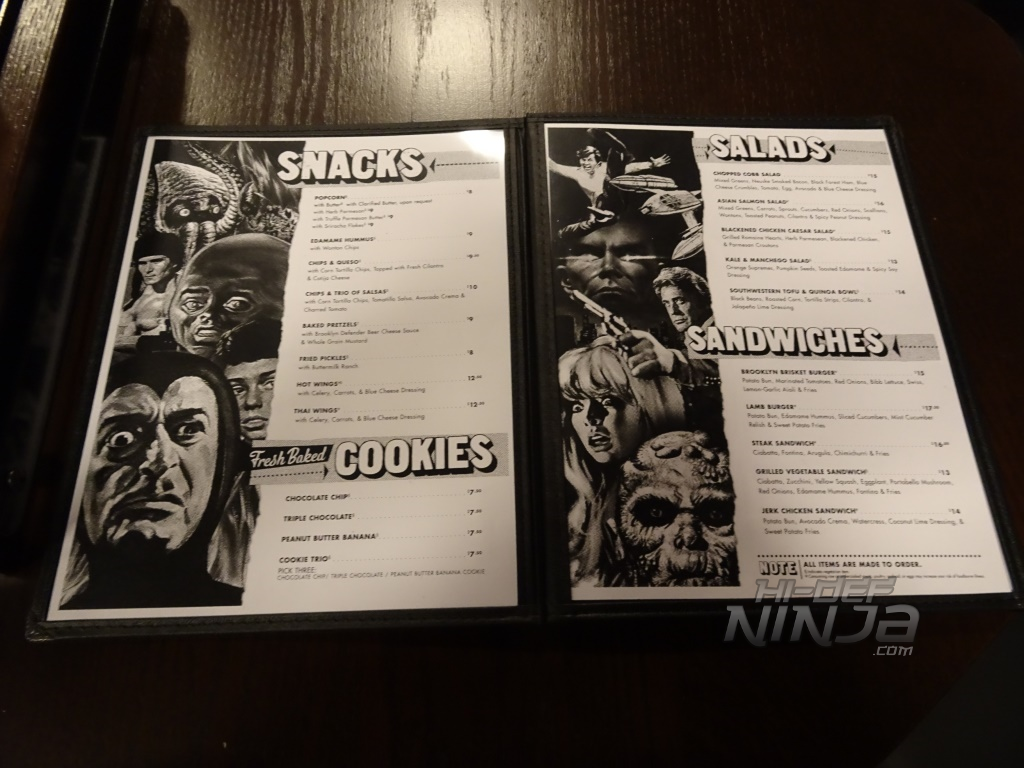 When asked about possible screenings with movie prints or festival events, Tim did mention there was no immediate plans, but that it is in line with what is done elsewhere.
One final note. Alamo Drafthouse is a serious moviegoers theater. Not only do they have a strictly enforced no cellphone or talking policy that will get you removed if broken after your first warning, they also have a strict no late arrival policy. Latecomers will be refunded or given tickets to a later showing. So sit back and enjoy your movie in peace and quiet.
For your information, KUBO AND THE TWO STRINGS was officially the first movie to play in the theater on October 24.
CEO, Tim League: