WAXWORK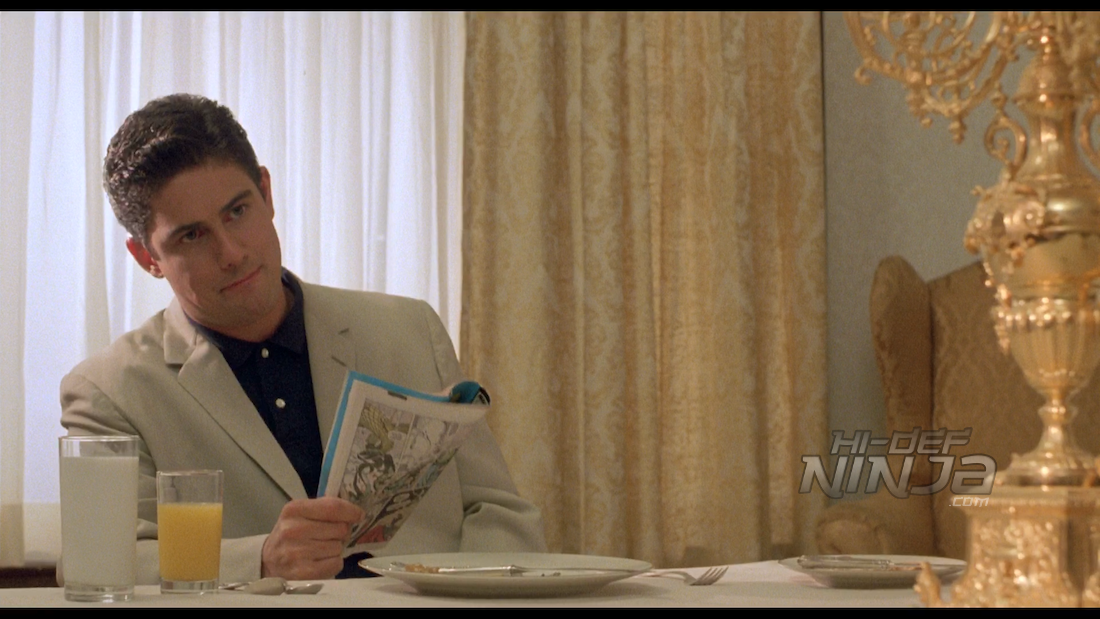 Mark is a spoiled college kid who just seems to cruise by on his charisma and good looks. He has a close group of friends that he hangs out with at school. They party most nights but earlier that day, Sarah and China were invited to a midnight viewing of a waxwork show at an odd house in their neighborhood. The proprietor is as odd as his exhibits. There are grotesque murder scenes and they are some of the most ruthless people in history. They've found that if they get too close, they become a part of the exhibits.
WAXWORK II: LOST IN TIME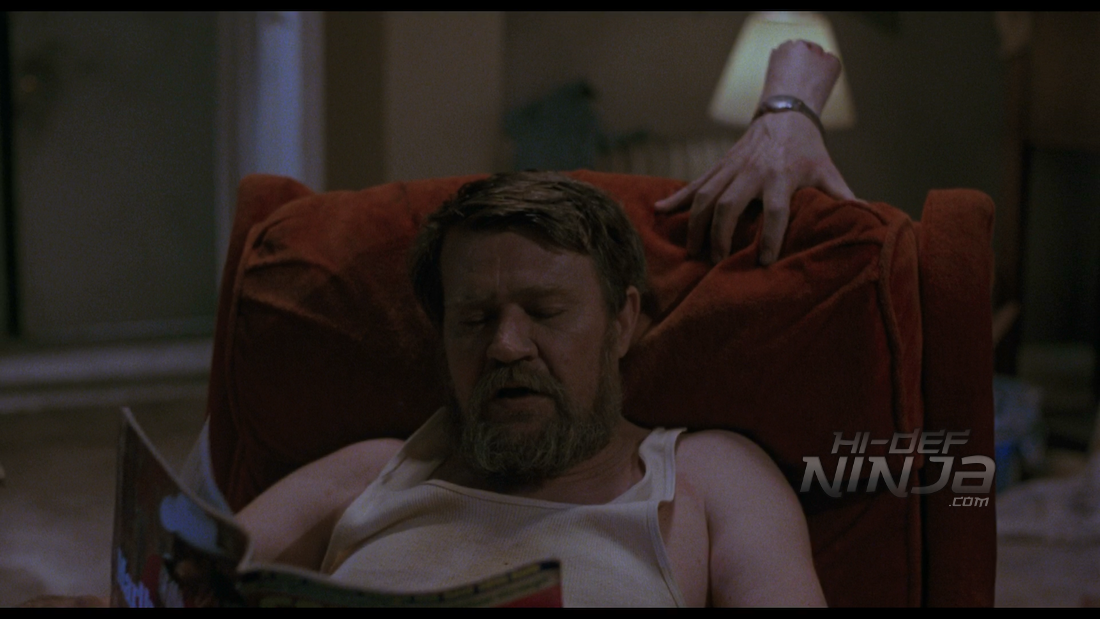 After the incident at the waxwork, Mark and Sarah come out of it in fairly good condition considering how bad things went. The disembodied hand that survived the events followed Sarah home and killed her step-father. She is blamed for the crime and to prove her innocence, Mark and Sarah go to the late Sir Wilfred's home to find a video. The video shows the adventures that Wilfred and Mark's grandfather had together but also find a device that throws them into different time periods.
Both films are written and directed by Anthony Hickox, who likes to mix a lot of stories together into one. This film has vampires, aliens, Phantom of the Opera, and werewolves. The plot is simple enough: survive the terrible things the proprietor has planned before he unleashes evil on the world. Both films use the "multiple stories" format but the first film is much more successful, most likely because sequels can be tough.
The transfer for both films are a 1080p presentation.
WAXWORK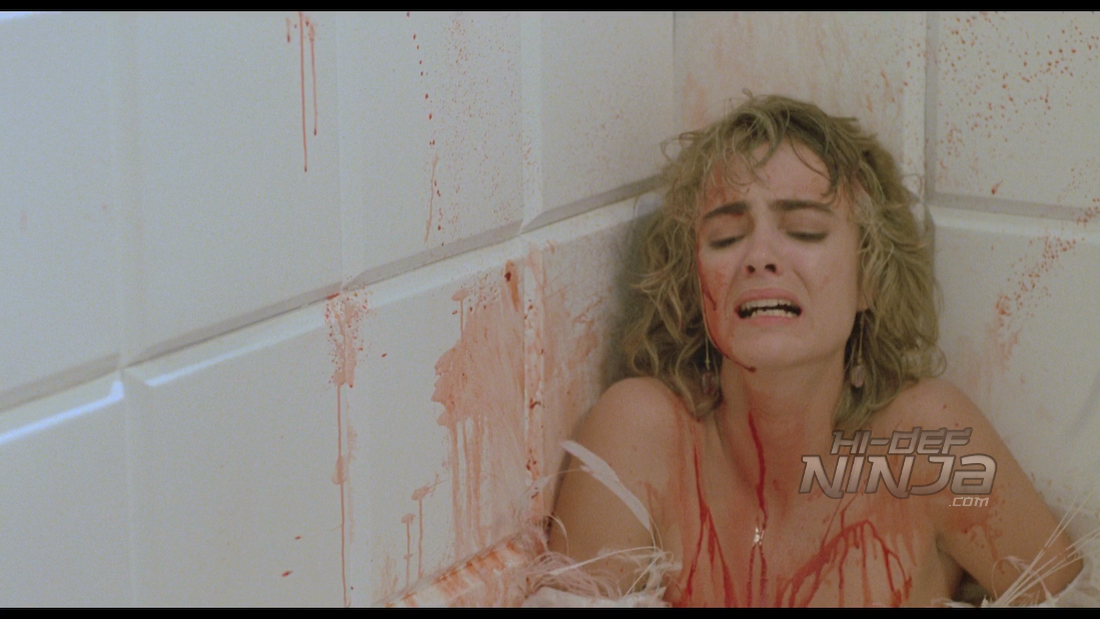 This is the restored version and it looks excellent. One of the fist things that you notice is the coloring has it moments where it is brilliant and comes through. It is much brighter than I was expecting. The transfer, for the most part, is clean and with very little, infrequent scratches. There is a grain that tends to waiver, going from strong to muddled and creates some contrasting issues.Overall, this is a solid transfer from Vestron and Lionsgate Films.
WAXWORK II: LOST IN TIME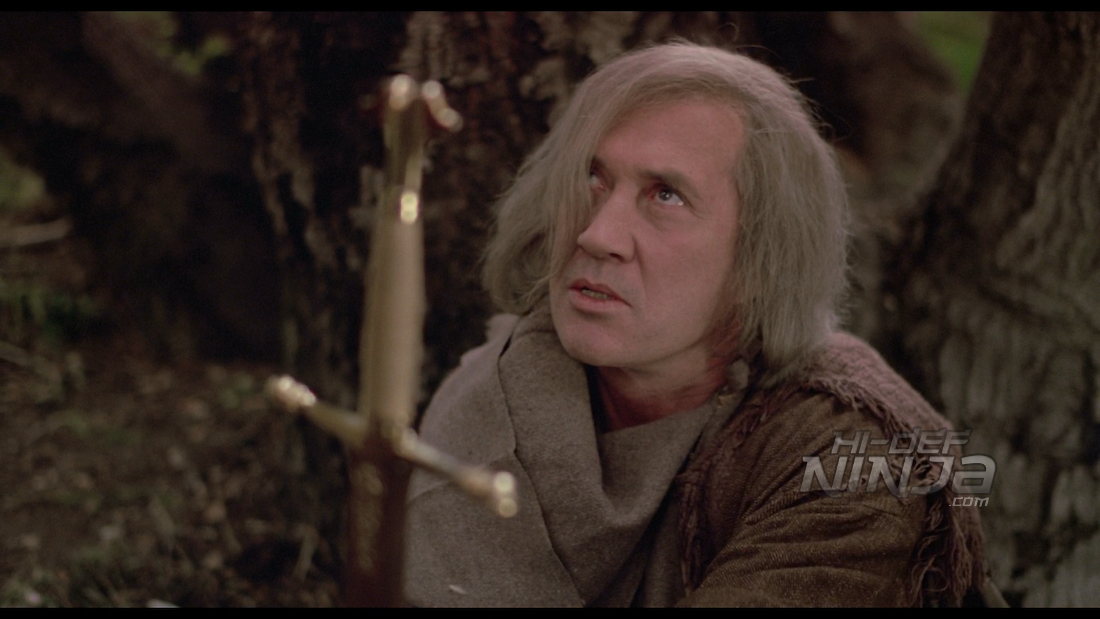 As with the first film the transfer is clean and the coloring is bright. The issues are, again, with the grain and compression issues. It makes the video inconsistent with some images looking sharp and others with blocking.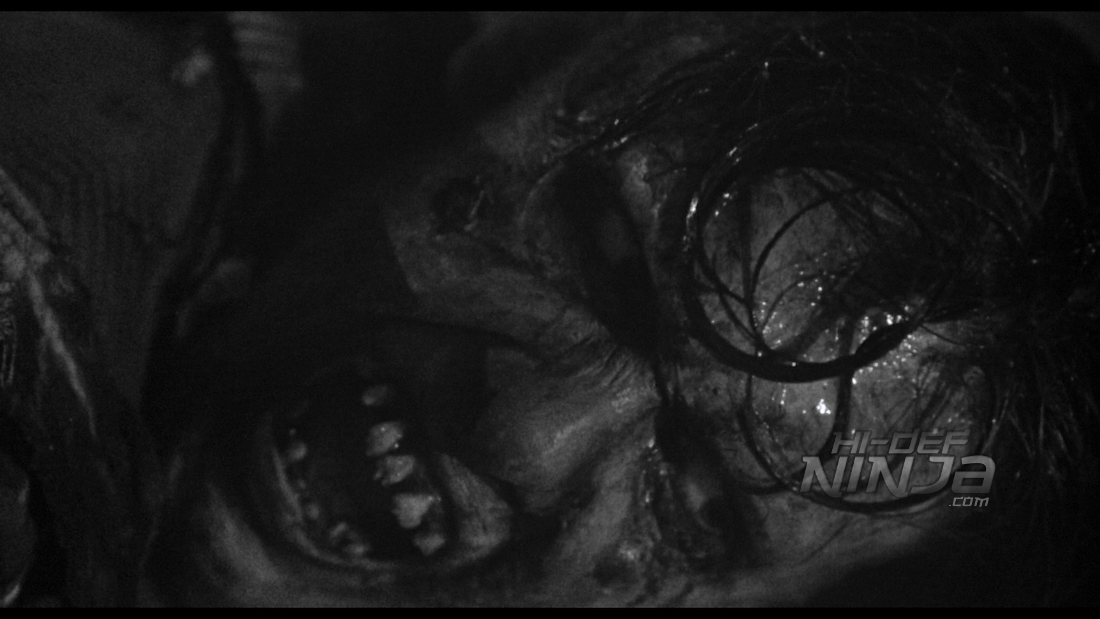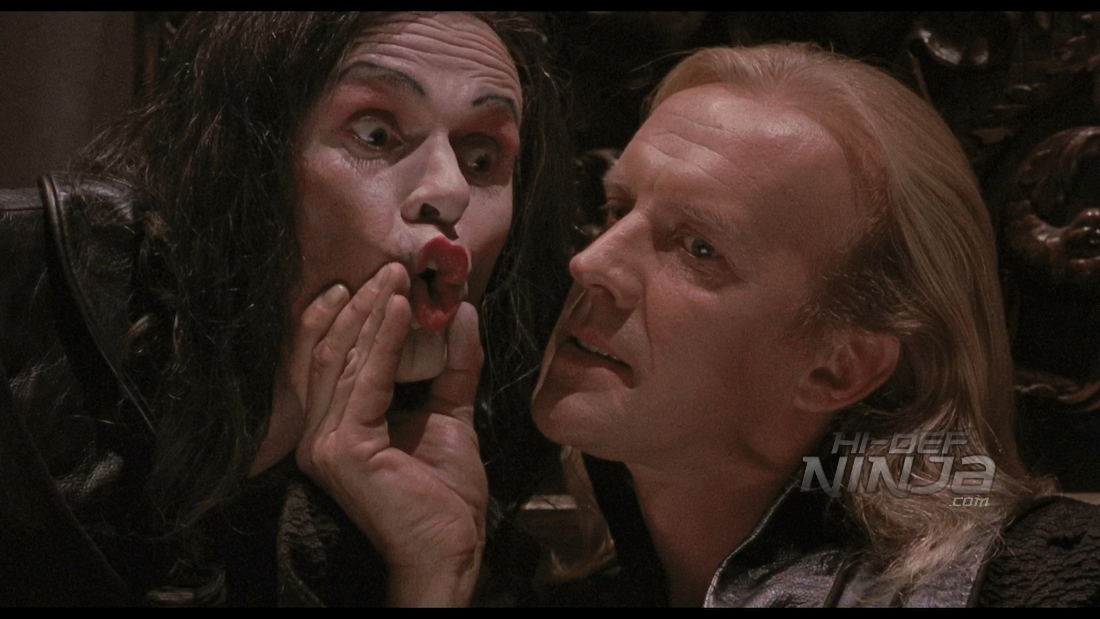 The audio for both films is an DTS-HD MA 5.1 mix.
The stereo mix for both films do a good job of delivering the dialogue clearly with steady levels. There are times when the speakers get a little more use such as when the wolf is on screen in the first film. There is not much in the way of LFEs and no sounds get overdriven at all.
WAXWORK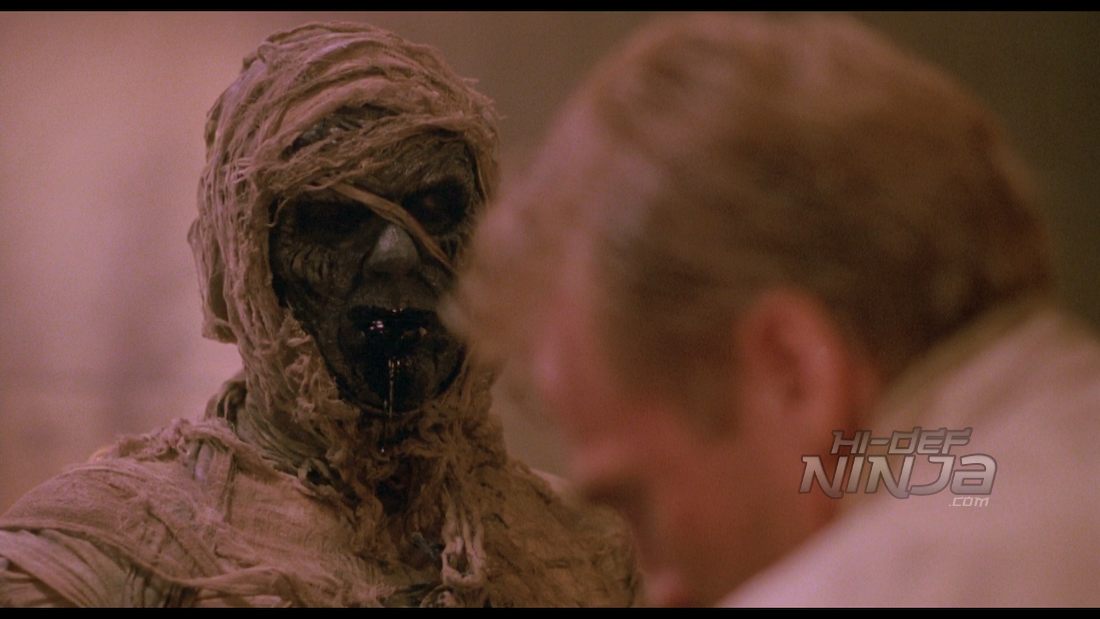 -Audio Commentary: Anthony Hickox and Zach Galligan.

-Isolated Score and Audio Interview with Composer Roger Bellon
-The Waxwork Chronicles: This is a lot back at the film from some of the cast and crew's perspective.
-The Making of Waxwork: This is an older behind the scenes featurette on making the film.
-Theatrical Trailer
-Photo Gallery
WAXWORK II: LOST IN TIME
-Audio Commentary: Anthony Hickox and Zach Galligan.
-Isolated Score and Audio Interview with Composer Steve Schiff
-Music Video
-Theatrical Trailer
-Still Gallery
Disc Details
2 Disc set
Running Time
WAXWORK – 95 mins
WAXWORK II: LOST IN TIME – 104 mins
Edition Ratings
Both are Unrated
Region Coding
Region A

Video Resolution
1080p AVC MPEG-4
Aspect ratio: 1.85:1
Audio Mixes
English DTS-HD Master Audio 2.0
Music track: Dolby Digital 2.0
Subtitles
English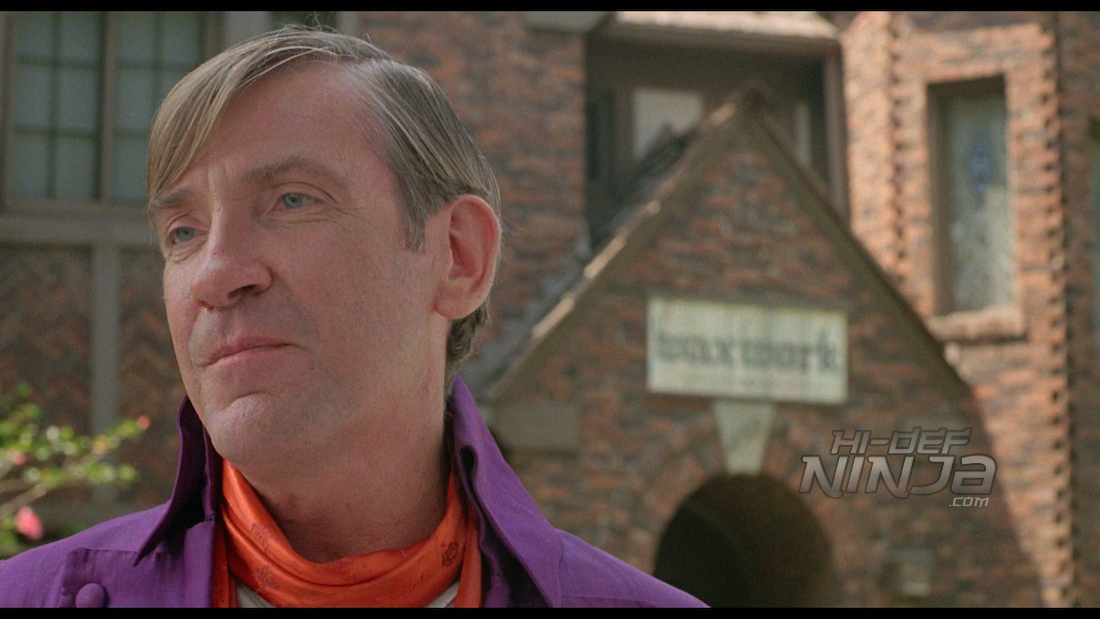 The WAXWORK Series are a little bit campy, a little bit cult, but incredibly entertaining. As I mentioned, I enjoyed the first film a little more than the second but that's only my opinion. The first was bloody and gruesome which is exactly what you would want from a horror film and still kept the tone on the lighter side. The Blu-rays do look really good for not having a heavy remaster or restoration process that I know of and the audio does the job. If you're into the campy 80's horror, this is an easy decision to make.