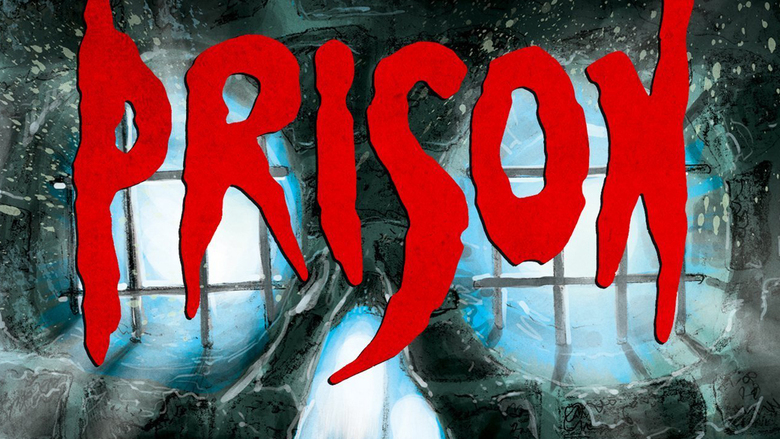 Thirty years after frying its last prisoner, Charlie Forsythe, Creedmore Prison is open for business once more. Problem is, Charlie still haunts the joint and is looking for vengeance on its warden, Eaton Sharpe (Lane Smith, Air America), who framed Charlie and watched as he was juiced for a crime he did not commit. Amongst the new inmates is Burke (Viggo Mortensen, The Lord of the Rings) who soon realises that if the prisoners don't help exact revenge, they too will face the wrath of Charlie Forsythe.
Prison marked director Renny Harlin's US directorial debut and it was an impressive debut for all concerned which lead on to Renny directing Nightmare on Elm Street 4, Die Hard 2 & Cliffhanger etc. what was quite impressive about Prison was the atmospheric approach the haunted prison. It wasn't all gore and special effects but what I found impressive about the film was its subtle use of special effects and being more dependent on the spooky atmosphere within the prison walls which was superb and gave the film a darker serious tone (using a real prison helped as well). When the SFX comes into play though (all handled by supremo John Carl Buechler) it's kill scenes are inventive and well thought out with the barb wire scene being genuinely tough to watch and one of the most impressive scenes in the film. The only downside I could really comment on though was that for a film that was pushing towards the 2 hour mark, it was a tad slow at some points. But apart from that, it was a solid film that stands out.
Prison makes its long awaited Blu-ray debut in the UK with a 1080/24p MPEG4-AVC codec that preserves the film's original 1.85:1 aspect ratio. I was generally impressed with the video transfer. For a film that hasn't received much attention since it got released in the UK, the transfer was pretty solid and clean throughout. Clean meaning there grain was very little on screen which indicates that it had been scrubbed a little using digital noise reduction perhaps but if it had been used, it was done very well. There were a few hazy moments (opening sequence being a good example making it more like a dream sequence) but overall the picture was pleasing. There were a few moments of print damage observed but this isn't an issue for me as gives the film a true vintage cinema experience.
Prison is presented with two audio tracks (both selectable from the main menu screen. DTS-MA 5.1 and DTS-MA 2.0. This review is based on the DTS-MA 5.1 remixed audio (My amp needed a workout). Considering the film was originally recorded in Ultra Stereo, the 5.1 on this was really impressive. It's not demo material but the audio mix really comes to life during the film's more action orientated scenes and compliments Renny Harlin's energetic direction. LFE is limited but used to full effect when needed and there was so great use of panning between the speakers.
Not a lot sadly.
– Original Trailer
– Archive Stills Gallery
– 88 Films Trailer Reel
– Reversible Sleeve with Theatrical poster Artwork
– Limited Edition Slipcase
Prison has been on my wish list for a while so I was finally happy to see it finally get a UK release. Even though the film is a tad slow in terms of pacing, it's a superbly crafted film with some memorable sequences that stand head and shoulders above some of the more popular films at the time. Video and audio were pleasing (especially as it's a budget title) but it was a shame that none of the extra features from the German and US releases could be licenced for UK audiences. But for the price that 88 films are charging for it, it's well worth picking up.