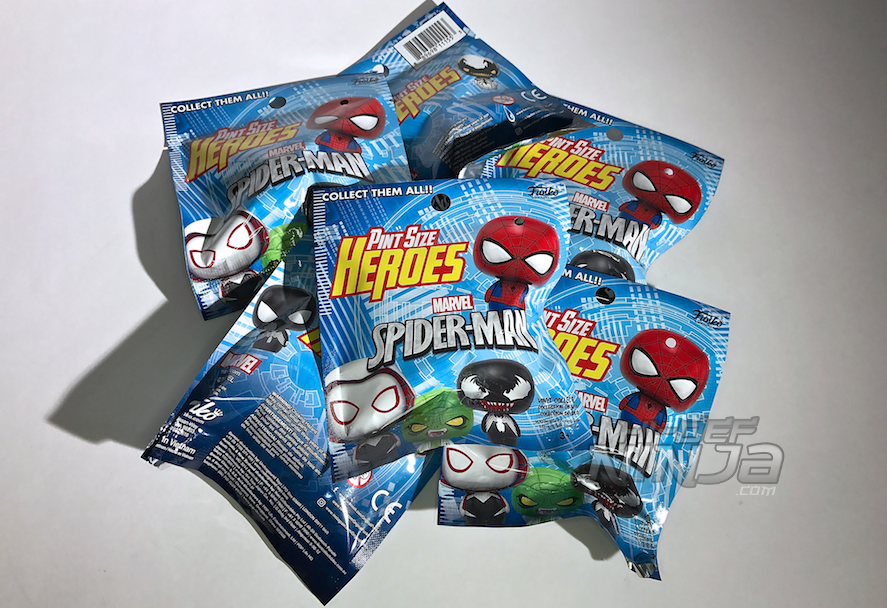 A few weeks ago, I got to review some of Funko's newest line appropriately named Pint Sized Heroes. They were from Batman and this mini-review covers the Marvel Spider-Man line. These vinyl figures come in a single packet in the "blind box" style where it is really the luck-of-the-draw with what you end up getting.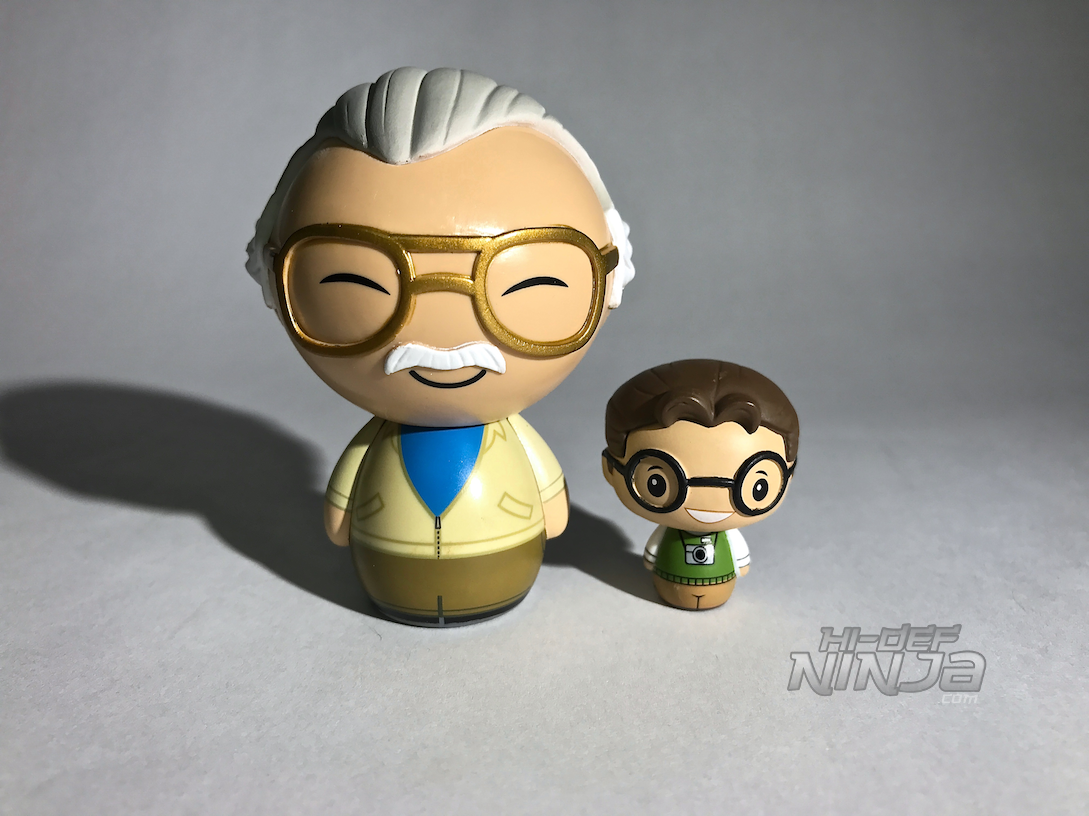 These figures look like a Dorbz before they've grown up and stand a little less than half the height of them. Here's a look at Peter Parker and his co-creator Stan Lee!
Here's a look some of the collection including Black Suit or Symbiote Suit Spider-Man, Peter Parker, Spider-Man 2099, Black Cat, and Anti-Venom. The other figures in the line are regular Spider-Man, Venom, Miles Morales Spider-Man, Doc Ock, Green Goblin, Lizard, and the incredibly popular Spider-Gwen!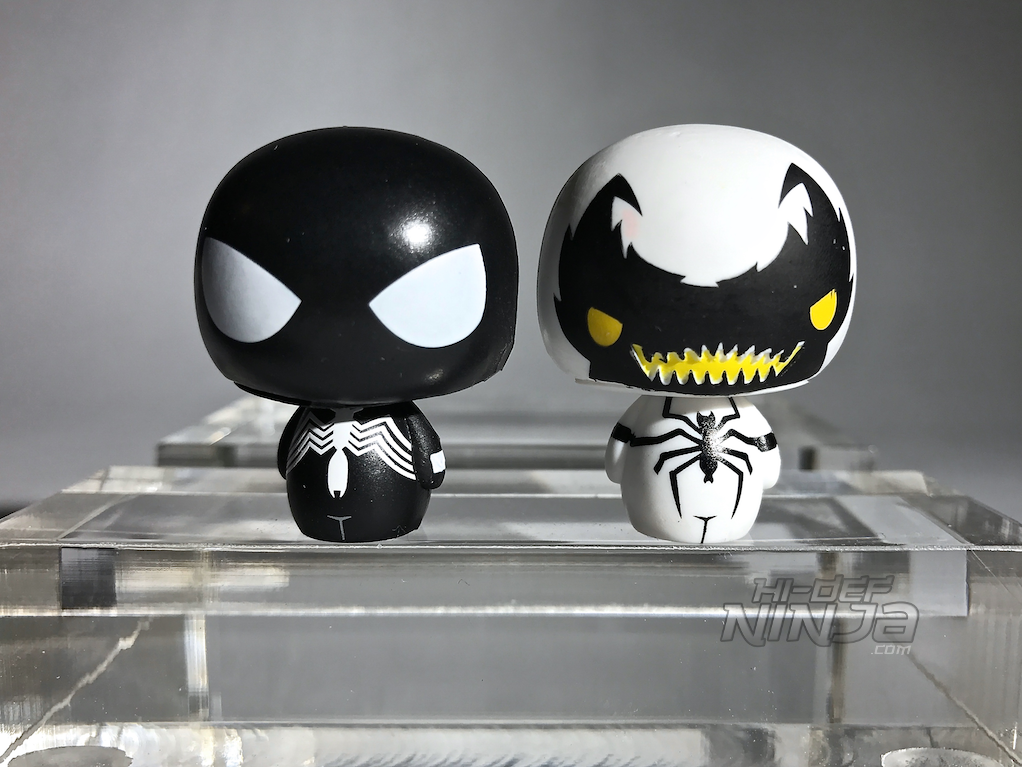 The heads on these guys do swivel to keep them displayed in a symmetrical way or have slightly turned head to give them a little "action". The expressions and most of the clothing is mostly printed or screened on the body but if you look up close at the Anti-Venom figure, his mouth and jagged teeth are sculpted out. This gives them a little more of a 3D effect and makes him someone to fear.
There is a 1/12 chance for every figure and this particular collection doesn't have any chase or rarities but that doesn't really matter. They are all cool and good for both the casual and hard-core Spidey fans. One of the things I really appreciate is that Funko went deep into the comics for variety rather than just the average Spider-Man characters. These vinyl figures are small and incredibly fun to collect. Keep a look out for these figures at most toy retailers and wherever you already get your Funko products!