HELLBENT Blu-ray Review
The Movie

Video Quality

Audio Quality

Supplements
Lemmy is a punk singer who wants to be famous but also not sell out.  His band doesn't make much money and even depend on him to pay for recording sessions. He gets an offer to sign with a man named Mr. Tanas who also wants his mortal soul.  Tanas will do whatever necessary to get Lemmy's soul and that means anything.
HELLBENT is sort of a horror film that feels very thrown together.  The dialogue doesn't seem rehearsed at all and ad-libbed.  With a very low budget, I can understand why this has a cult following but listing it in the horror genre is a bot of a stretch.  I would list is as more of a thriller with a weird OUTTER LIMITS kind of story twist.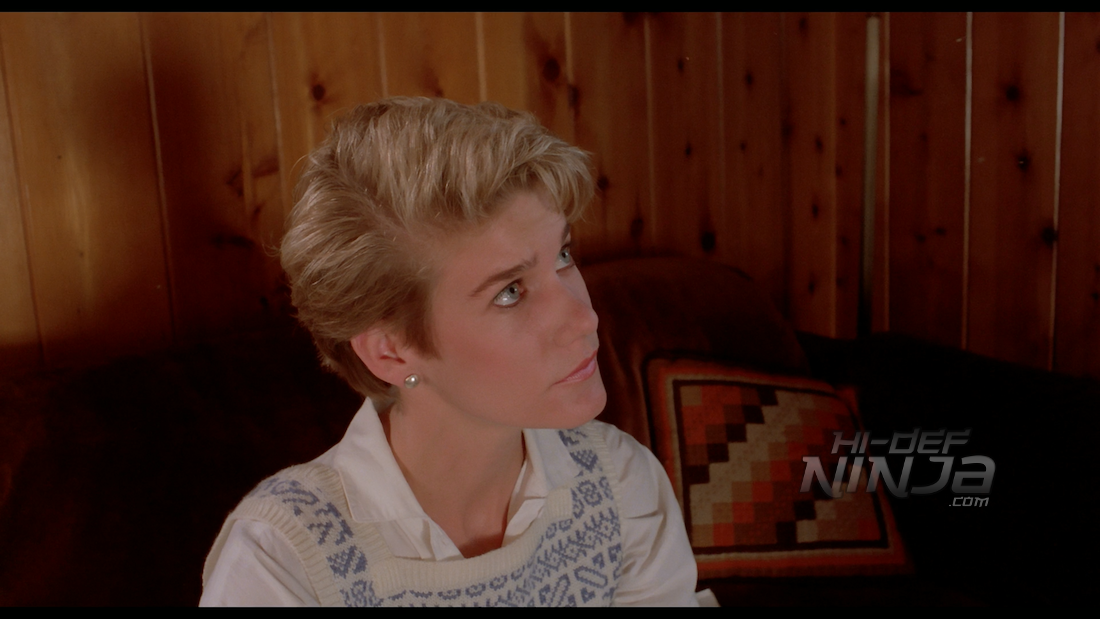 VIDEO QUALITY:
The video transfer is a 1080p AVC presentation and has some sharp details in a lot of the textures in the images.  The film itself has a nice grain that is never too exaggerated or overly pronounced.  The contrasting is clean in most of the images with the colors and lines staying separated.  The colors look bright in HD and have accents that pop.  Overall, this is a good transfer.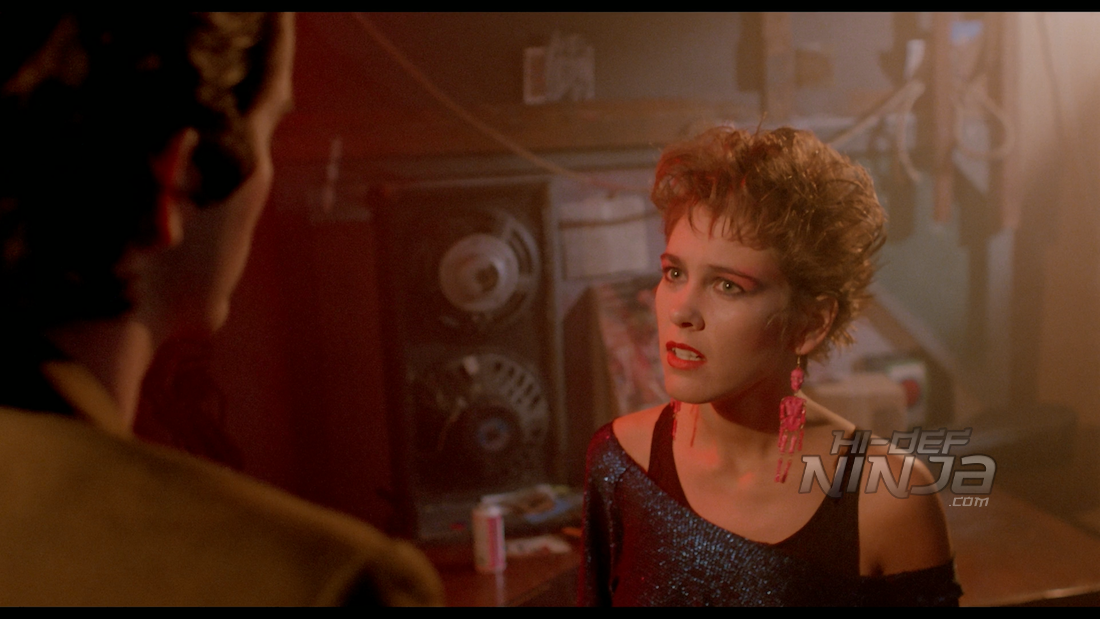 AUDIO QUALITY:
The audio is a DTS-HD MA 2.0 mix and it isn't as well authored as the video.  It has moments where the sound goes in then out creating a muffling effect.  This muffling is consistent throughout the mix and affects every aspect of the audio.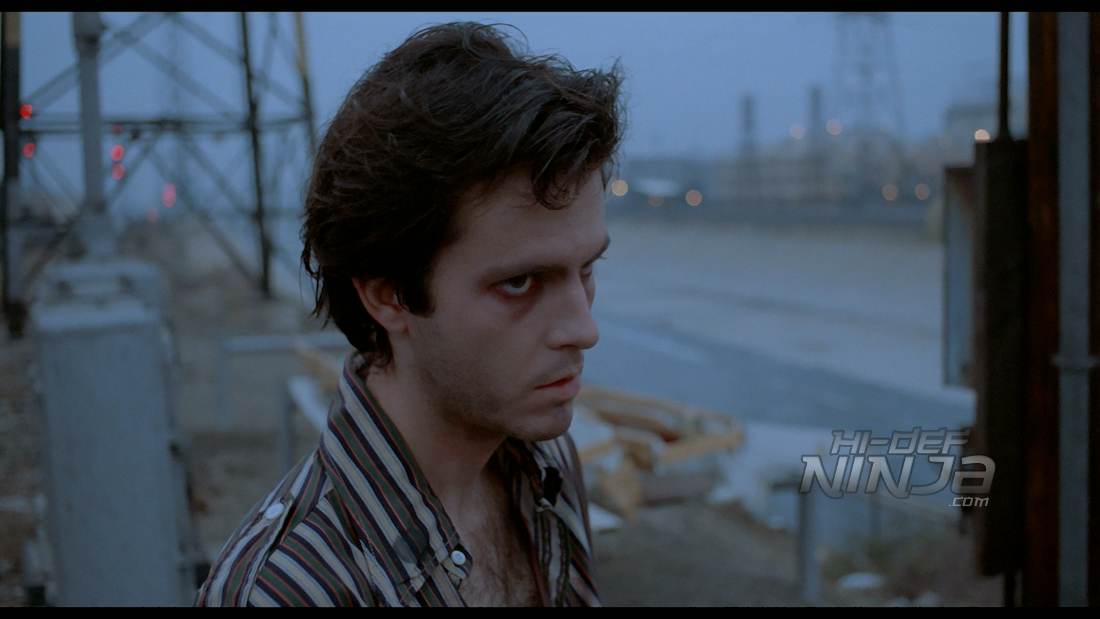 SUPPLEMENTS & PACKAGING:
-Audio Commentary: with director Richard Casey.
-A Little Bit of Chaos: This is the making of with quick cuts of the cast and crew both now and in clips from the movie.
Disc Details
2 disc set w/ 1 Blu-ray and 1 DVD
DVD copy
Running Time
88 mins
Edition Ratings
Not Rated
Region Coding
Region A
Video Resolution
Video Resolution
1080p AVC MPEG-4
Aspect ratio: 1.85:1
Audio Mixes
English DTS-HD Master Audio 2.0
Subtitles
English SDH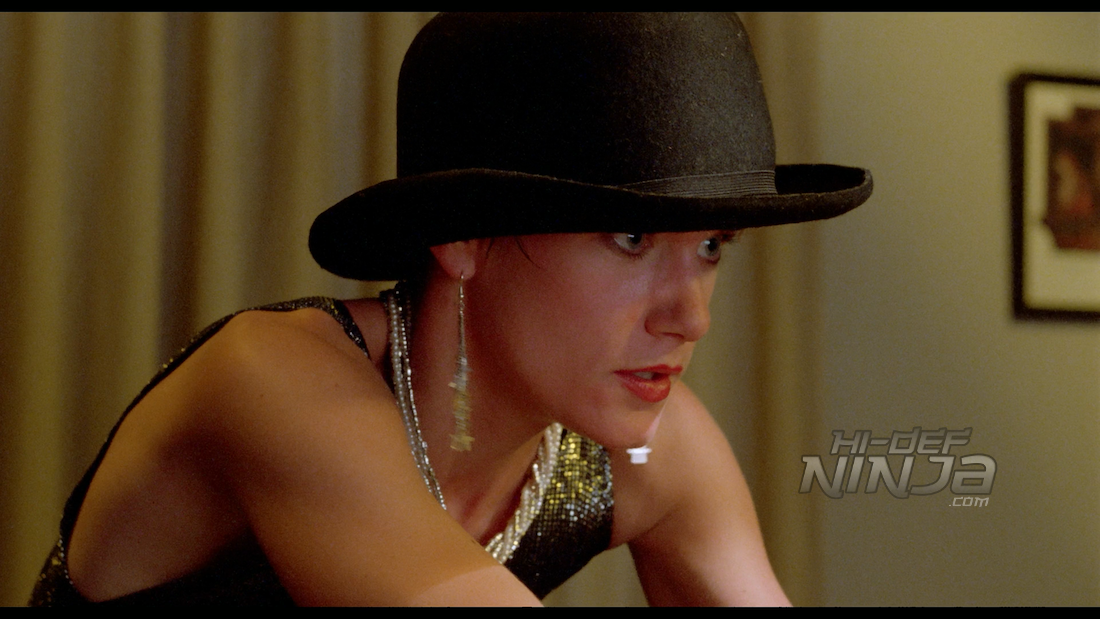 THE BOTTOM LINE:
As low-budget films go, HELLBENT tried to make use of every dollar they had to pull it all together.  To use the word campy wouldn't do the movie justice but I think that the filmmakers had as much fun as they could with it.  The video transfer on the Blu-ray looks very good but the audio suffers from an unfortunate audio error that simply couldn't be avoided.  There is not much in the way of bonus features aside from the commentary and a talk with the cast.  Vinegar Syndrome did a great job with the material they had to work with and made a solid release.  Overall, this is one for the fans or if you're curious as to what the movie is all about.