Acclaimed director Robert Zemeckis has had quite the varied career with an emphasis on adventure. While he certainly received his fair share of accolades for both his fun films (Back to the Future) and his more awards friendly features (Forrest Gump), Zemeckis' biggest departure may have been his film output during the 00s. Abandoning live-action entirely, Zemeckis delivered three different CG animated features that utilized motion capture technology. Despite mixed reactions and varying amounts of box office success for each (The Polar Express, Beowulf and A Christmas Carol), Zemeckis certainly tried to deliver a unique cinematic experience. With The Polar Express specifically, it feels as if a lot of new ideas were being tested to make a new Christmas classic.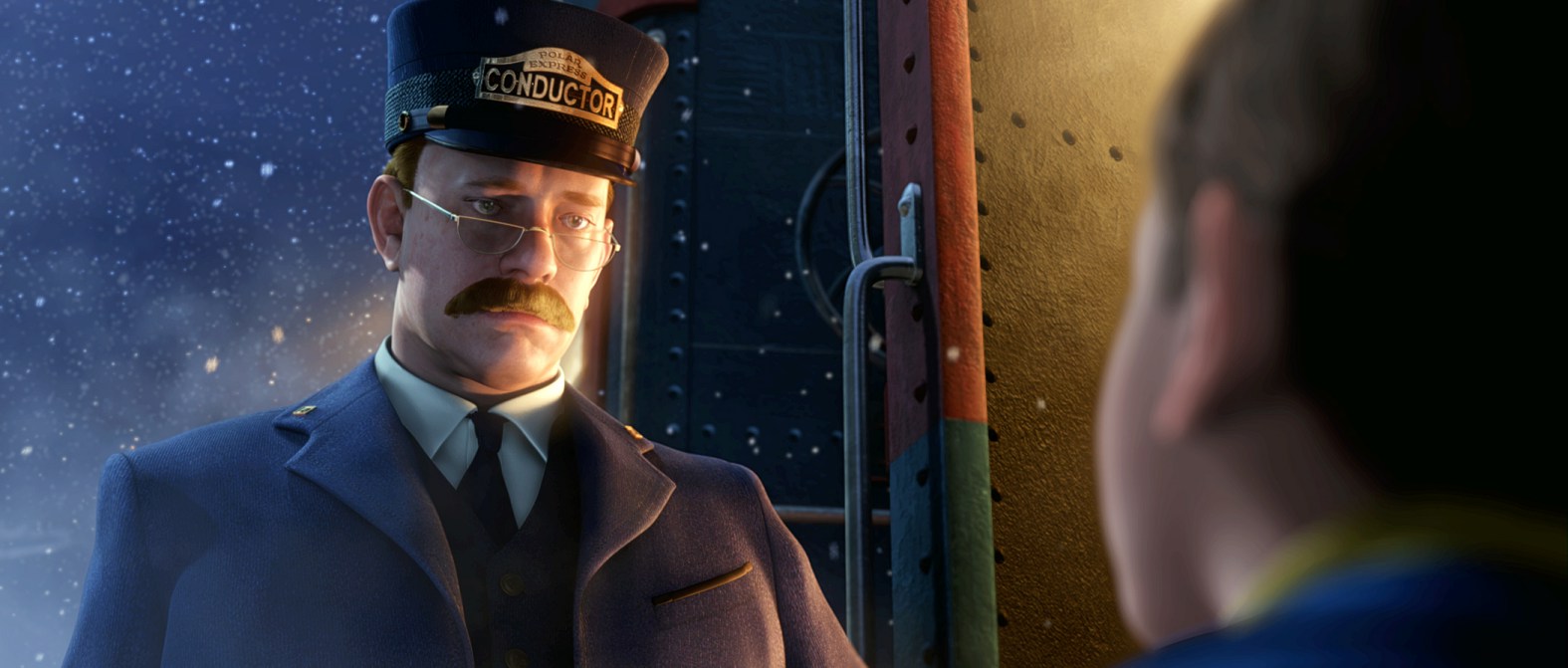 THE POLAR EXPRESS SteelBook Blu-ray Review
The Movie

Video Quality

Audio Quality

Supplements
Based on the novel by Chris Van Allsburg (who is also responsible for Jumanji and the superior Zathura), the film concerns a boy's ability to hold onto his belief in magic, especially when it comes to Christmas spirit. On Christmas Eve in the 50s, we see a boy go to sleep only to wake up to the noise of a train called the Polar Express parked outside his home. The boy goes to check out this train only to be invited aboard by a conductor (Tom Hanks, who performs and voices six different roles). Onboard the train, the boy meets some new friends and goes on a marvelous adventure to the North Pole, full of various wild situations, stops, hot chocolate and more.
The initial release was something of an event, as The Polar Express opened in both theaters and IMAX 3D (5 years before the 3D boom inspired by Avatar). This simultaneous release was not at all a standard at the time and the IMAX showings were very successful. That certainly made a difference, as the film's presentation very much resembles a ride at times. When the characters aren't talking or singing, we see great shots of the train soaring up and down mountains, careening around curves and going over ice in a fairly thrilling manner.
This is all worth noting, as the experience certainly feels less impactful when viewing The Polar Express at home. Not having seen the film since 2004, it is easy to remember both what I enjoyed and took issue with. To its credit, while the film does lack the extra sense of spectacle that comes from IMAX, the thrilling nature of the train ride itself is quite enjoyable. Zemeckis is great with these long elaborate shots that rely on his use of the technology in his hands (see also Beowulf) and that suits him well here. All of that in mind, the film does have that other thing that was as bothersome then as it is now – the eyes.
Obviously the technology has developed for the better over time, but there is strangeness to the look of the film that mainly stems from the emptiness in the eyes of the characters. It is distracting and off-putting in a way that some certainly picked up on. Because of this, the film ends up feeling more like a proof-of-concept rather than one worthy of annual viewing. Some obviously disagree and if there was a huge IMAX screen to watch the film on easily (and for no money), I would likely indulge for the sake of getting that visceral feeling again. Still, the character animation is distracting to a point that the story feels less important.
There is nothing really wrong with watching Hero Boy go through this journey, but for all the events that take place, I can't say I felt the impact in the same way as watching Ralphie get his BB Gun in A Christmas Story or Bill Murray becoming good at the end of Scrooged, among other examples. To each their own when it comes to these Christmas "classics", but as much as I wanted to be affected by this new experience from Zemeckis back in 2004, the film didn't really deliver.
All that said, The Polar Express is an interesting experiment that has plenty of reasons for it to be seen. It is certainly fitting for kids, granted they aren't bothered by the look of the kid protagonists in this story. I would go on to be happy with the other mo-cap efforts by Zemeckis more than this one (Beowulf!!!), but there is still enough to admire here.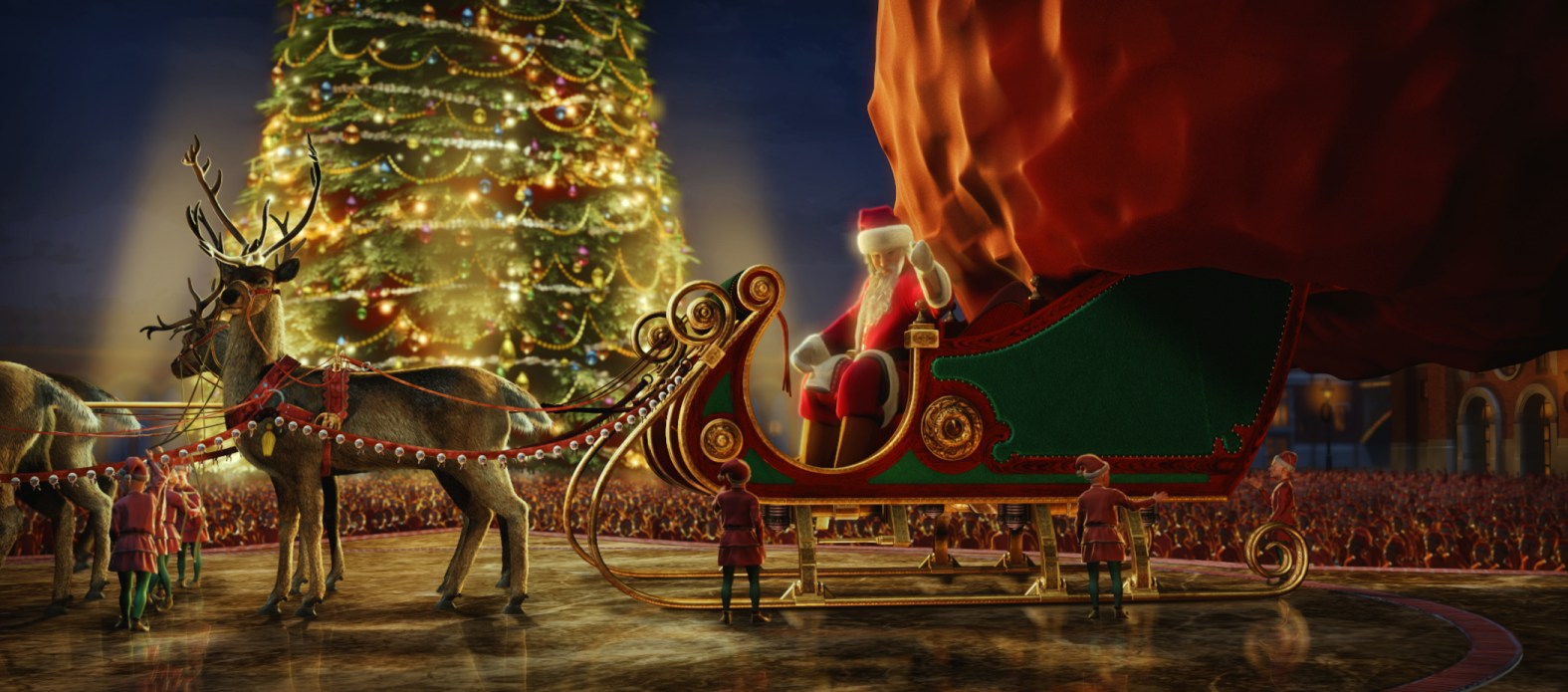 VIDEO QUALITY
Despite the fancy steelbook case, make no mistake, this is still the same video transfer found on the original 2007 release. That said, it is a great transfer. Given the visual wonder The Polar Express attempts to create, it is not surprising to see that come through incredibly well on this AVC-encoded disc. The nature of this sort of animation does lead to some moments that come across a bit soft, but it is hardly a mark on a consistently pretty fantastic and very clear transfer. Black levels are quite sharp throughout and while the animation quality has its minor issues, that does very little to have an effect on the look of this Blu-ray.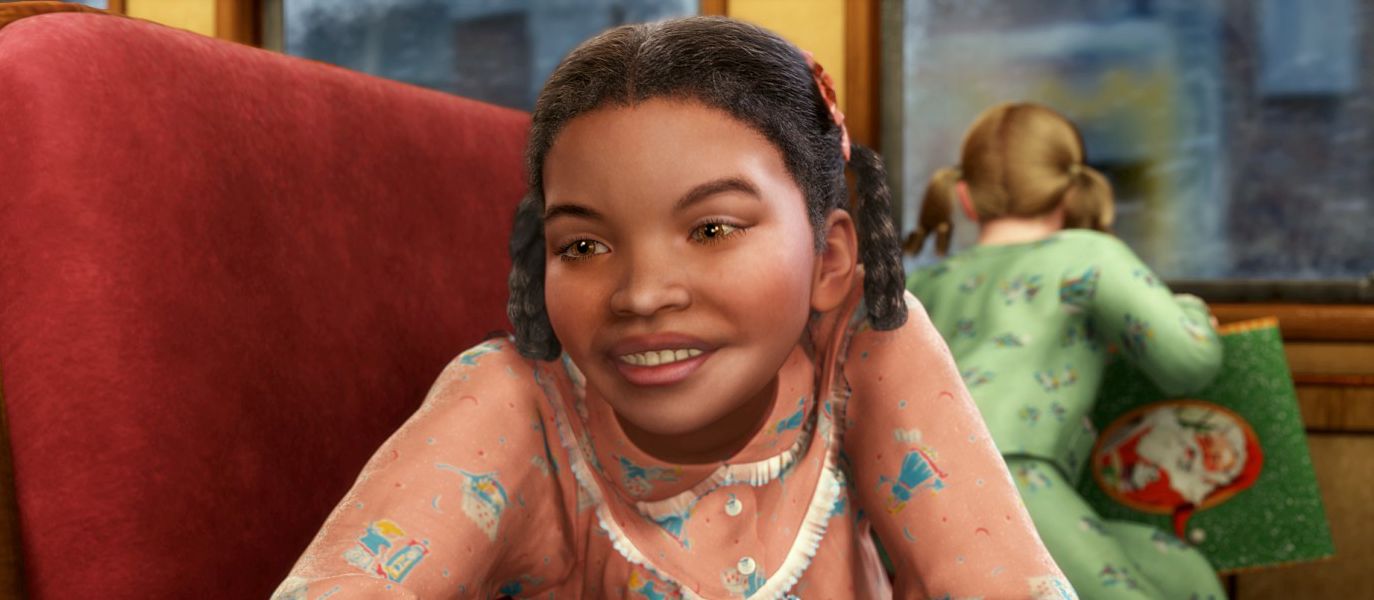 AUDIO QUALITY
The lack of a lossless audio track for The Polar Express hurts this release a bit, but the Dolby Digital 5.1 does proper justice to a very active soundtrack. The level of dynamic range is quite clear thanks to a proper surround balance and a good reliance on the additional channels to properly account for the score and sound effects. Meanwhile, characters are sound loud and clear on the center channel. Also strong is the LFE channel, which does well to support some of the big moments that come from seeing the train power its way through so much terrain. There's room for improvement, but this is a pretty strong audio track.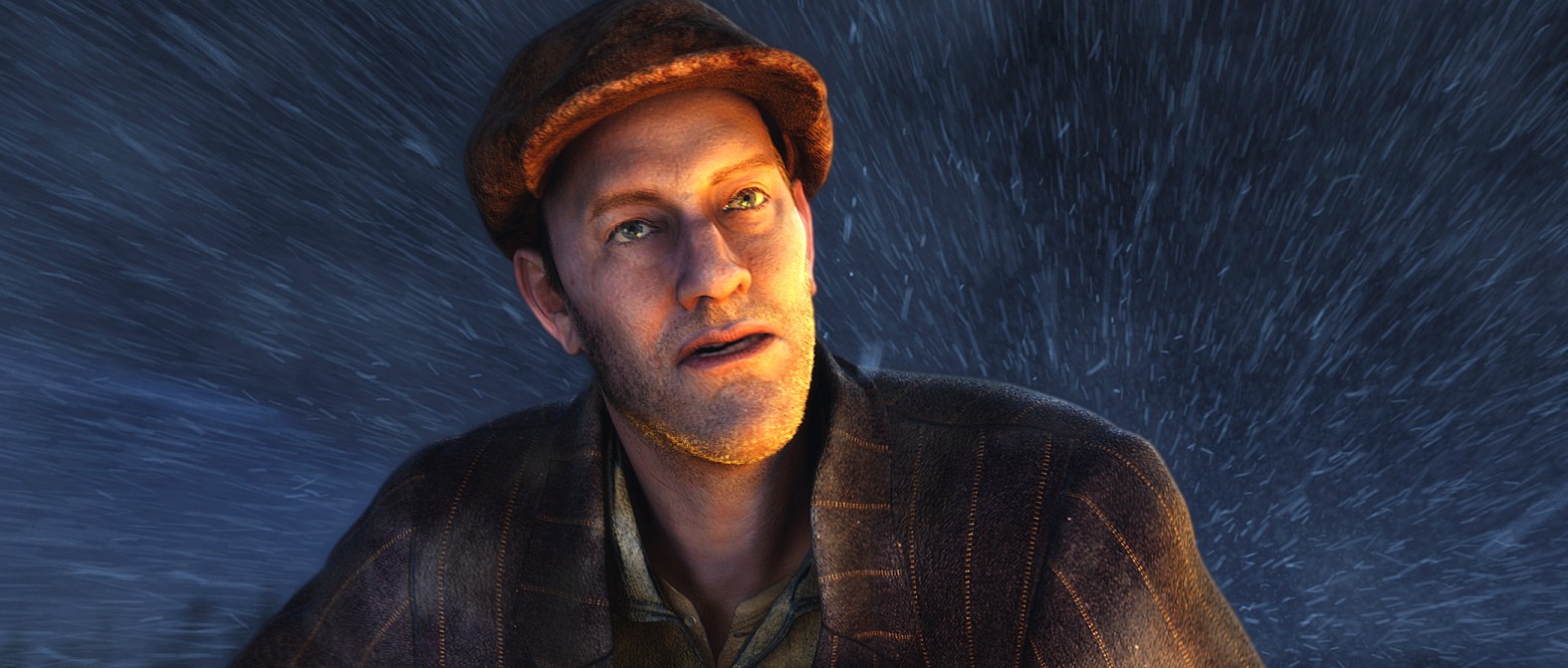 SUPPLEMENTS
It would be great to hear more from Zemeckis and his team on a commentary track, let alone get more of a look at how the film was made, beyond some of these featurettes, but this is what we get. All of these features are in standard definition by the way.
Features Include:
You Look Familiar – A look at the technology and Tom Hanks' many roles.
A Genuine Ticket Ride – A 5-part making-of-feature hosted by two of the film's children.
True Inspirations: An Author's Adventure – Chris Van Allsburg discusses his work.
Behind the Scenes of 'Believe' – A look a the Josh Groban song.
Flurry of Effects – A 5-part feature that looks at the comparisons between the mo-cap acting and the final results.
Smokey and Steamer – A deleted song from the film.
Josh Groban at the Greek – A live performance of 'Believe'.
Meet the Snow Angles – Some cast and crew interviews
Theatrical Trailer
THQ Game Demo Trailer
DVD Copy of the Film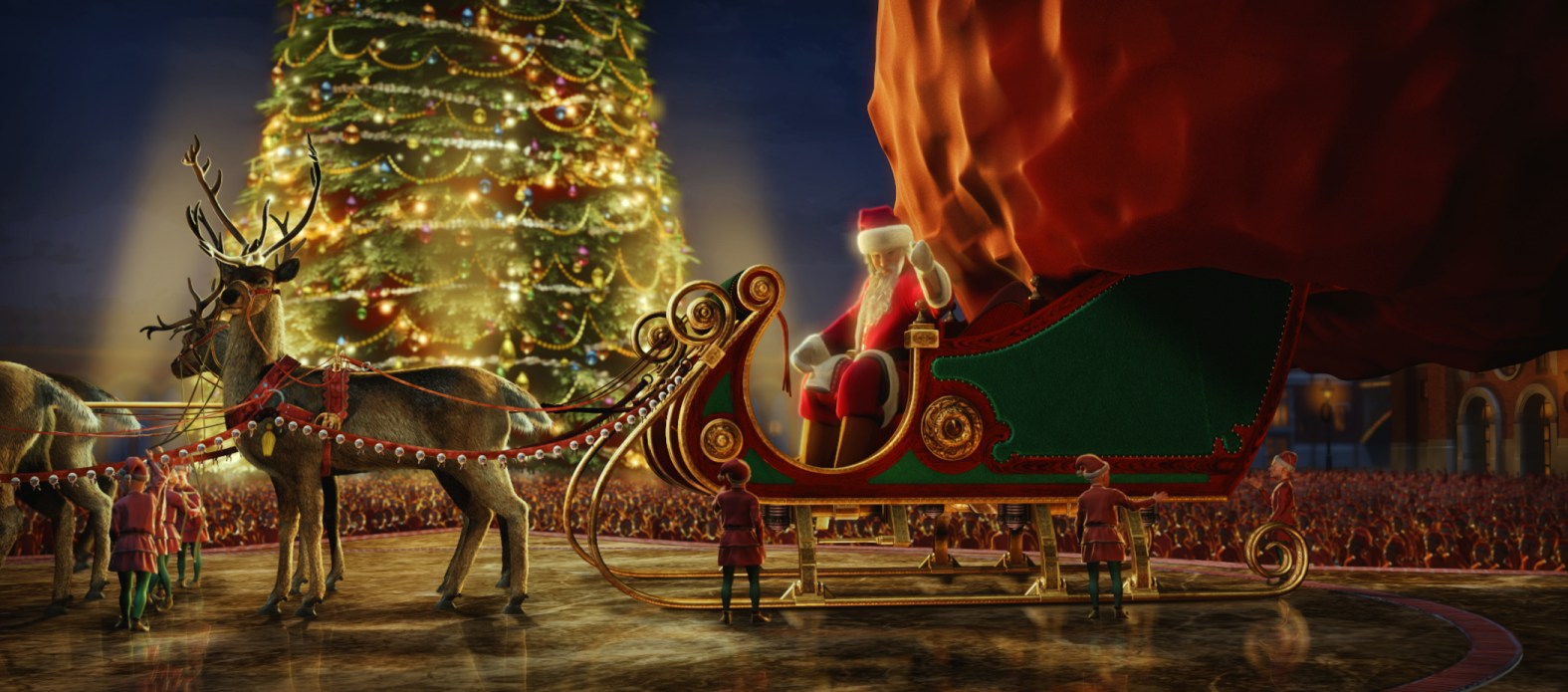 THE BOTTOM LINE 
While The Polar Express may not be the Christmas classic for me, it certainly has its share of fans. The animation technology allows for some impressive sights and some awkward aspects as well, but Zemeckis certainly had a vision in mind for the film. Fortunately the Blu-ray is able to capture that vision quite well, as it looks and sounds great. There are also a good number of extras that provide a decent level of insight in how this feature was brought to life. If the presentation and sense of technology-based wonder is enough, this is one to pick up.