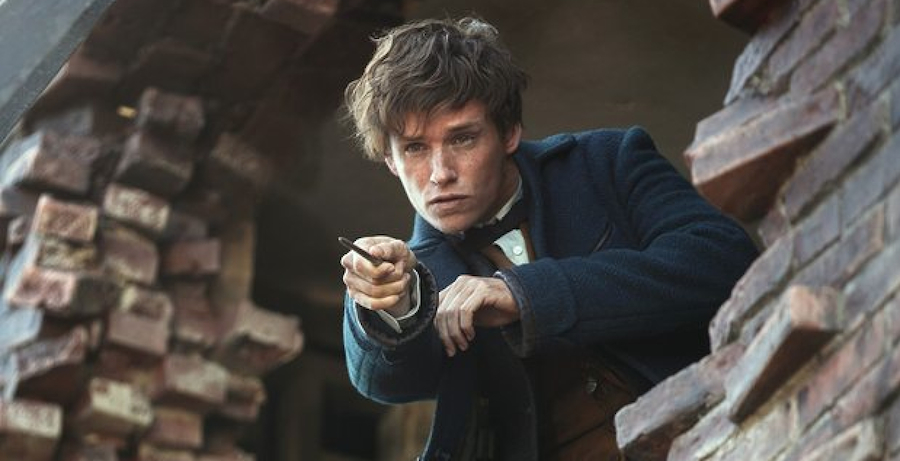 FANTASTIC BEASTS AND WHERE TO FIND THEM is J. K. Rowling's first foray into screenwriting, and she's done a brilliant job of bringing what is essentially a short story to life on the big screen. It's a magical film for all audiences, whether you're a Harry Potter fanatic or not, and it's packed full of fantastical creatures and magic gone wrong. I loved every minute of it, though of course I do now want a little shiny-object-stealing Niffler!
FANTASTIC BEASTS takes place in 1926, in the wizarding world of America. Newt Scamander is our hero, an awkward, shy wizard who is on a mission to save magical creatures and educate the rest of the community about them. Obviously he runs into a spot of bother along the way, and before you know it all the creatures are loose and running amok in New York. There's also more danger afoot in the form of some very powerful, dark magic, and suddenly being a No-Maj (also known as a Muggle to us wizards in England) sounds like a preferable way of life.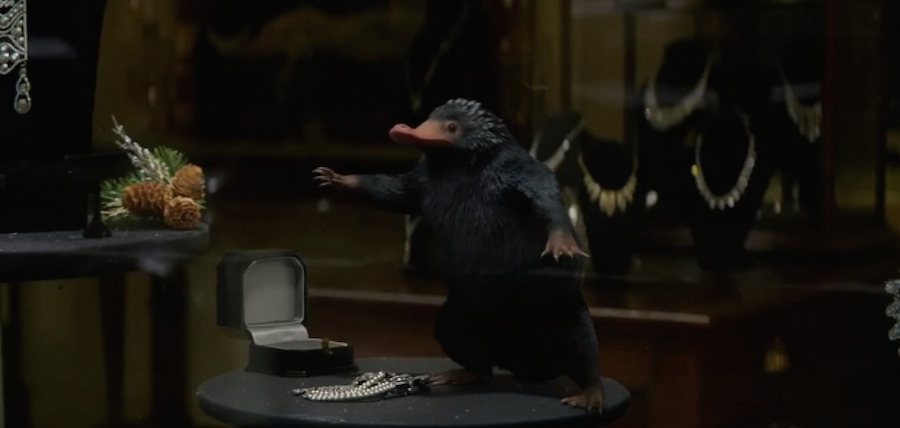 Initially I was slightly concerned that FANTASTIC BEASTS might not work, given that the source material is a short creature encyclopaedia of sorts. There isn't a lot of narrative, though plenty of room for expansion, which is exactly what J. K. Rowling and her team have done here. They've taken a simple selection of facts and information and transformed it into a compelling, entertaining two hours of cinema. Harry Potter fans will appreciate finally seeing some of these long talked about creatures and a well-known character or two (no spoilers here!), while viewers new to the wizarding world will most likely be in awe of the rich world building and sheer scope of what Rowling has created.
It's great to finally see Newt in the flesh, and Eddie Redmayne does a good job of portraying this quiet,intelligent wizard who was expelled from Hogwarts. His love of creatures is his main driving force, and he would do literally anything to ensure their safety. He's a lovely character that, without this film, we would never have seen in the flesh, and he makes for quite the leading man. Plus, he's rocking a very cool, familiar scarf – points if you notice it! The rest of the characters are all good too, particularly Queenie and Kowalski, who both provide a lot of the film's humour. Tina is also worthy of a mention, though she's more forgettable and not one of my favourites, which is surprising considering she has a fairly large amount of screen time. I hope they flesh out her character more if she's to appear in any future sequels – she's just a bit bland, and not as exciting (or memorable) as she could have been.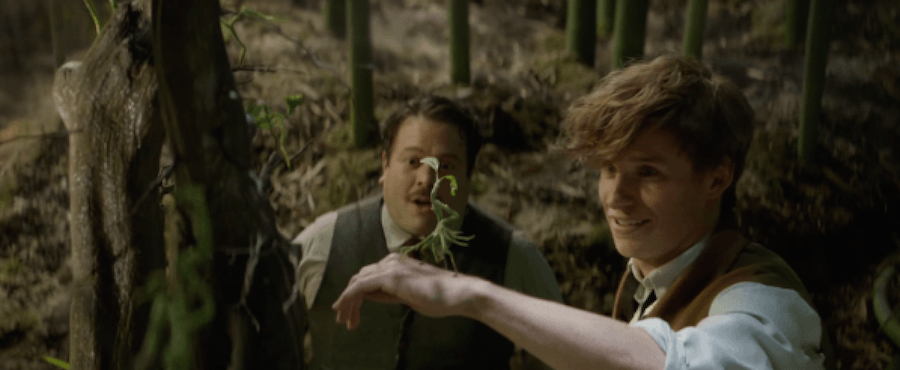 The real stars of this film, at least for me, are the fantastic beasts. It's no secret that I love any small, cute creatures, so this film is right up my street. I instantly fell in love with the aforementioned Niffler, a creature that's a cross between a duck-billed platypus and a mole, and his scenes are so much fun to watch. We also get to meet a little Bowtruckle called Picket, along with a whole host of other creatures that live in Newt's suitcase. Each one has its own characteristics and distinct design, and it's amazing to see them all come to life. Some are straight from the book while others are new to the film, and all are as magical as you'd expect. Rowling has an amazing imagination, and this film is like a guided tour of what's in her head. I'll have one of each please, even if the Murtlap might be a tad on the bitey side!
FANTASTIC BEASTS successfully has the feel of another, different wizarding world (and some lovely old costumes to boot!), a brilliant, memorable score by James Newton Howard, and enough new material to keep even the most ardent Hogwarts fan happy. There's also plenty of room for the four proposed sequels, thanks to many unanswered questions, teasing hints, and portents of things to come. As any Potter fan will tell you, nothing is ever as it seems, and no-one's story is ever over, and that point is punctuated here several times. I guess now we all just have to be patient and wait for the next film, along with the arrival of the younger incarnation of a very special wizard we all know and love…
FANTASTIC BEASTS AND WHERE TO FIND THEM
Final Thoughts
FANTASTIC BEASTS works on every level, especially when differentiating between this and the Harry Potter franchise, which I wasn't sure it would, or could, do.