Europe has introduced us to what they call Big Sleeve Editions which are essentially the Blu-ray disc, DVD and 12″ Art Cards inside a would-be vinyl record sleeve. Amazon Spain has quite a few available and the UK have a few that have released with Disney leading the charge.
It's obviously apparent that the resurgence of vinyl has concocted this smorgasbord of media packaging options. Below are pictures of the GUARDIANS OF THE GALAXY UK Big Sleeve Edition that can be bought for worldwide shipment from either Amazon or Zavvi. Amazon UK shipped this in the typical cardboard enclosure they ship Vinyl records in, but also put that inside another bigger sized box (since it was internationally shipped to the USA).
I'll hit you with the pictures now and then give you my opinion down below at the bottom.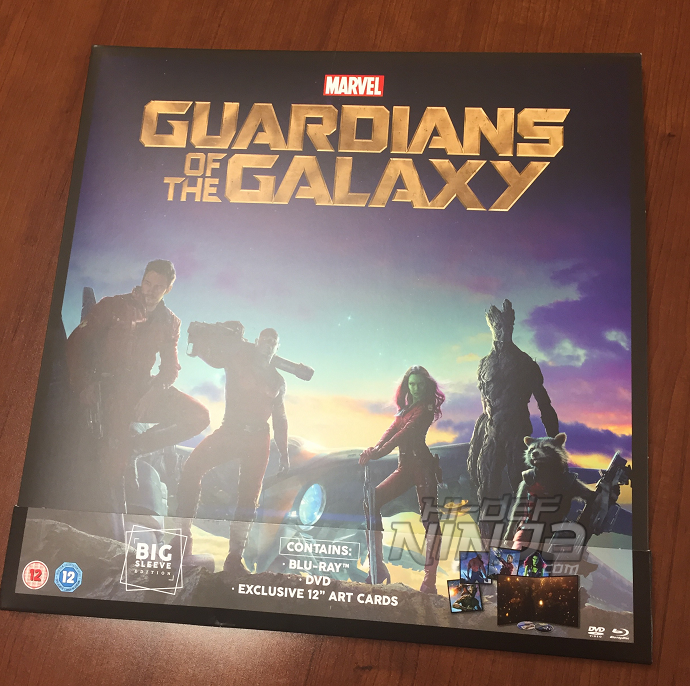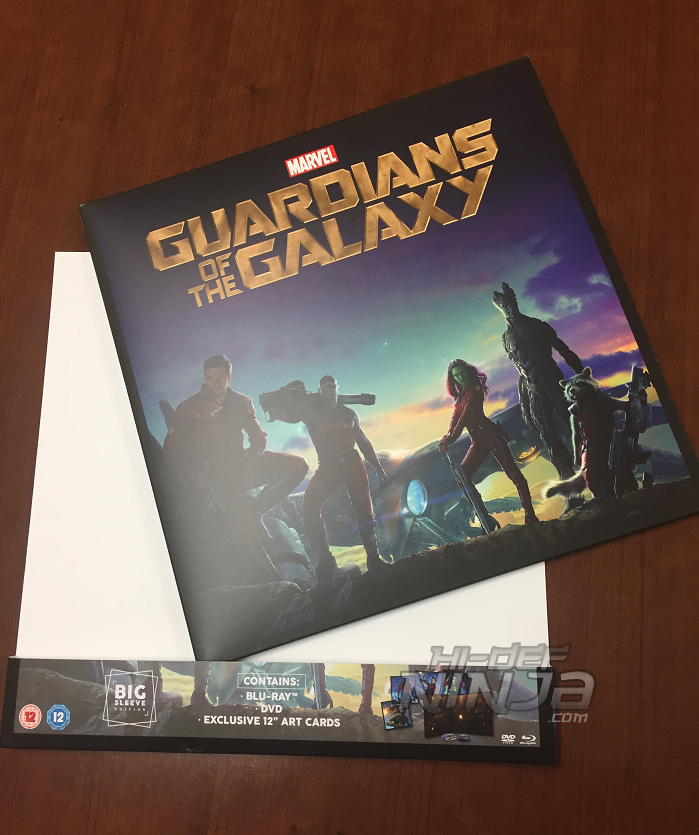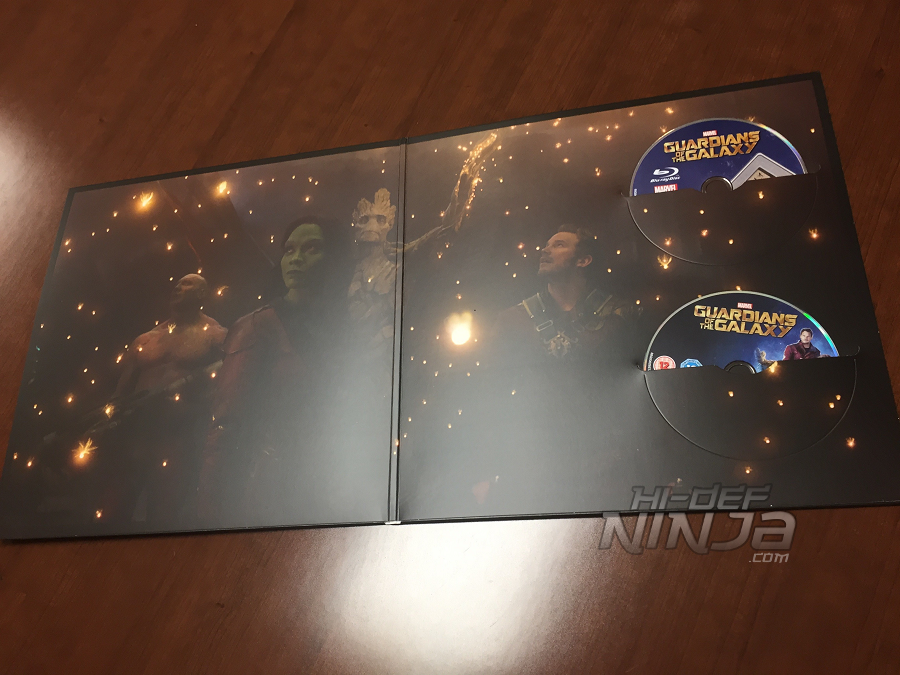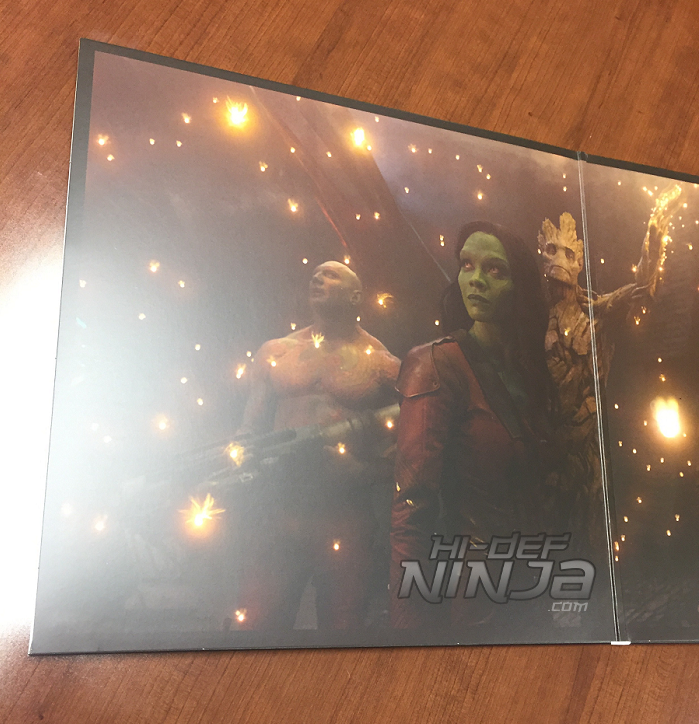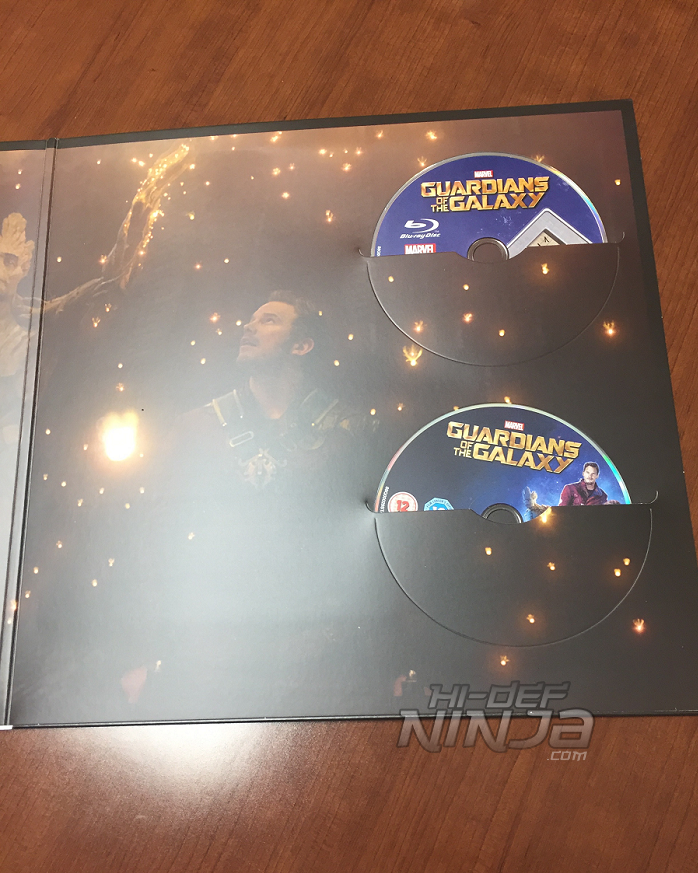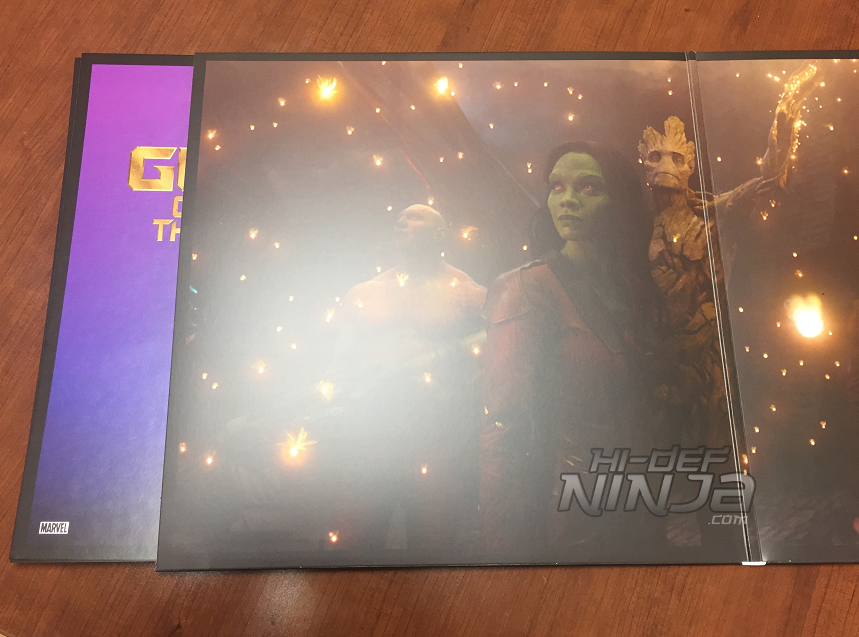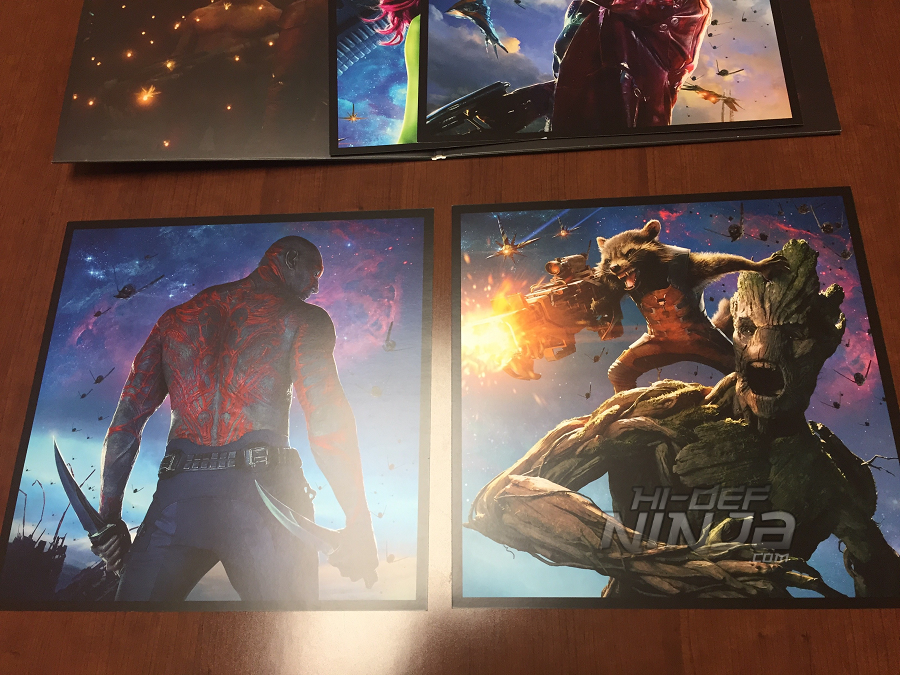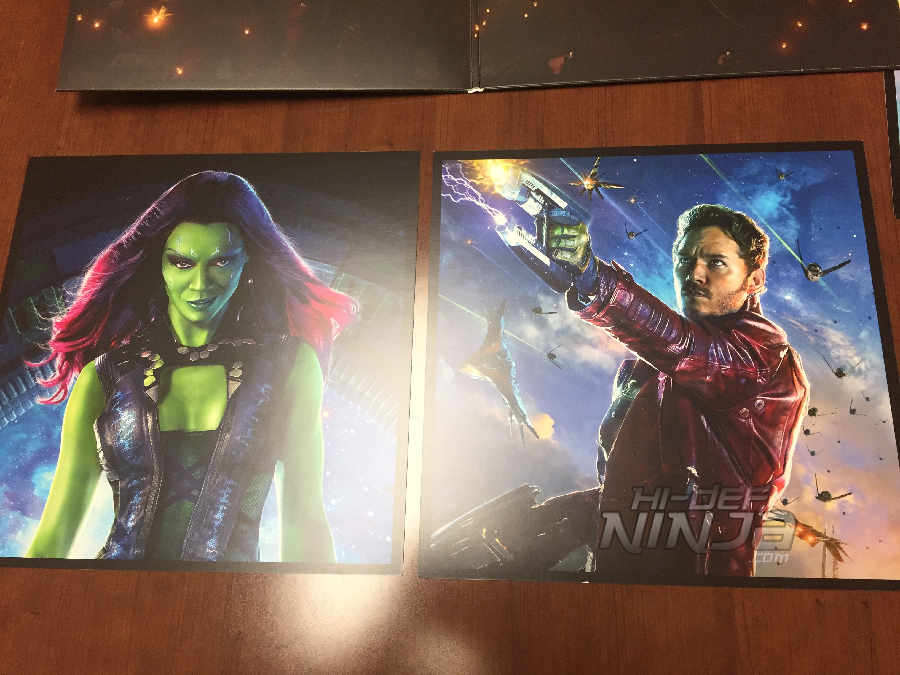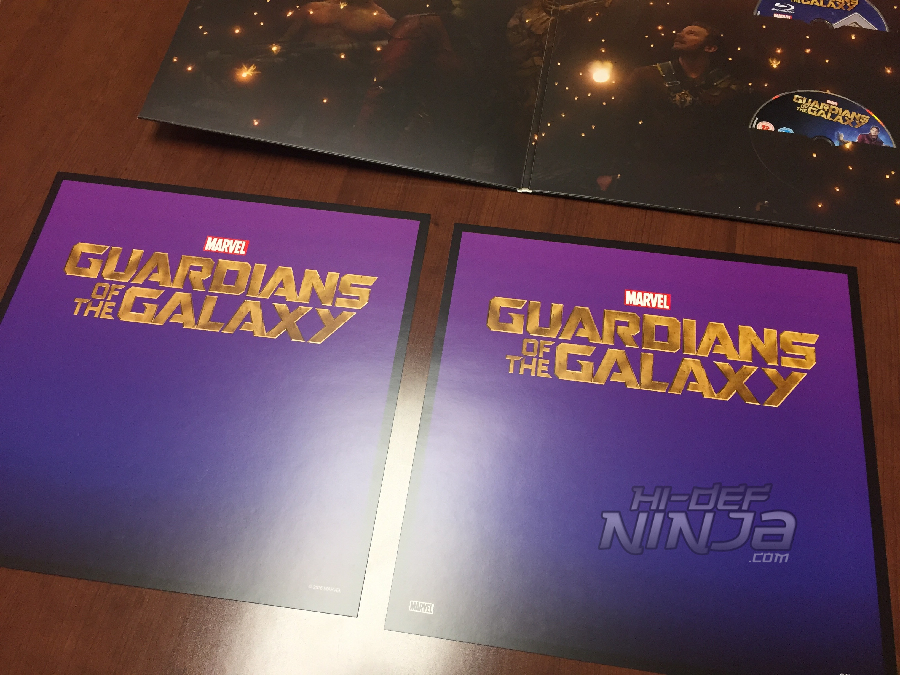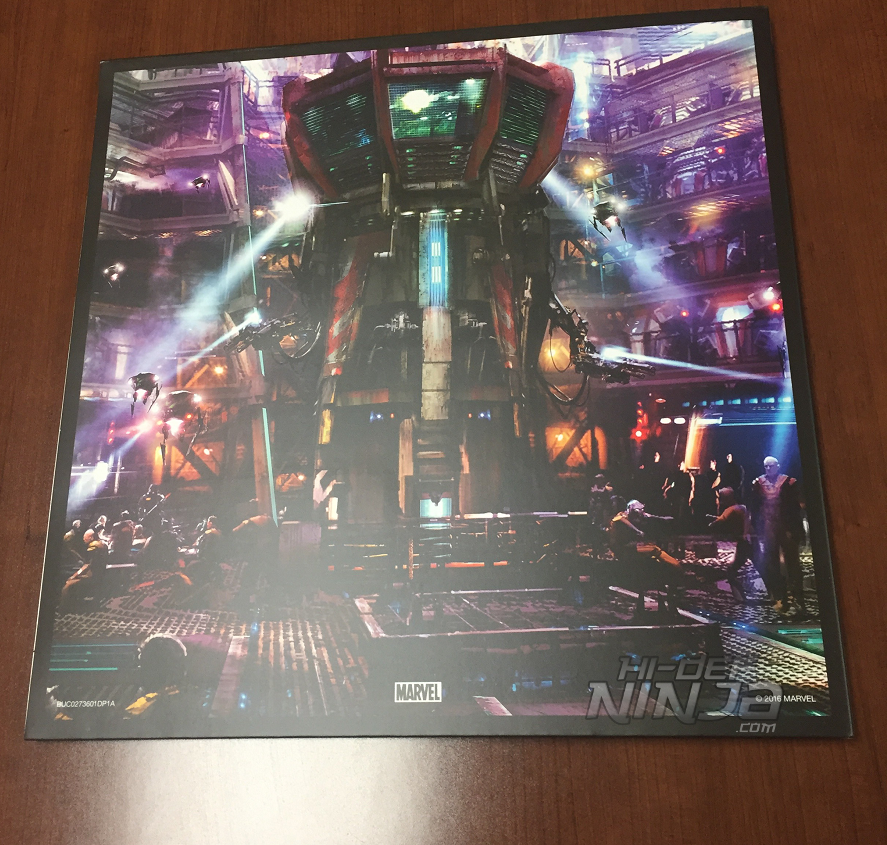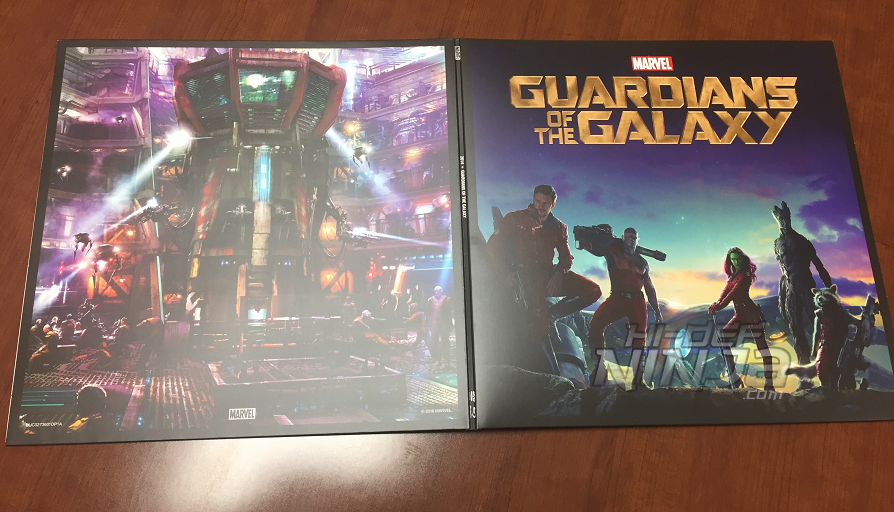 So what's my verdict on this new media packaging type? I think there are pros and cons, personally. The pro is the concept is kind of neat, but I don't think it was executed with the "Blu-ray Collector" in mind. Perhaps most likely on purpose. I presume it's to hit the market of consumers who are heavy into vinyl and now they have an option for the movies to be bought and stored alongside their vinyl collection.
The cons are that the printing is just simple flat matte paper. The generic pre-approved press kit like art cards don't really shine or pop if they aren't at the very least gloss (i.e. UV treated). It all really screams perfect gift for a 15-year-old fan as he'll tack the art cards on his bedroom wall as they aren't much different than your typical wall calendar in print quality.
Granted I guess with this being a new product, they are probably watching cost closely, but you gotta come out with a bang if you are looking to impress those that actually still value and respect physical home media enough to purchase this to begin with.
Another pro, though, is that if you are looking to cut down on storage and space, or just looking to have some more fun with your edition then you can buy and insert the soundtrack vinyl in the gate fold as I'm pretty sure it could fit even with the art cards still in place.
I personally don't see these lasting much longer than a year unless they up the ante a bit in the quality of the packaging as then it would be a very cool addition to anyone's collection.