I'm not familiar enough with author James Patterson, but I was a bit surprised to learn the Alex Cross author wrote a series of YA novels and they have been adapted into a feature film. Middle School: the Worst Years of My Life came and went at the box office and earned mixed reviews, but I was curious. I may not have expected something as solid as The Edge of Seventeen (rated R), but the lack of many live-action PG family films in today's age makes me curious what those offerings amount to. The result was a film with some merit, as it is breezy fun for a young audience, but not much else. Now Middle School is on Blu-ray for others to check out.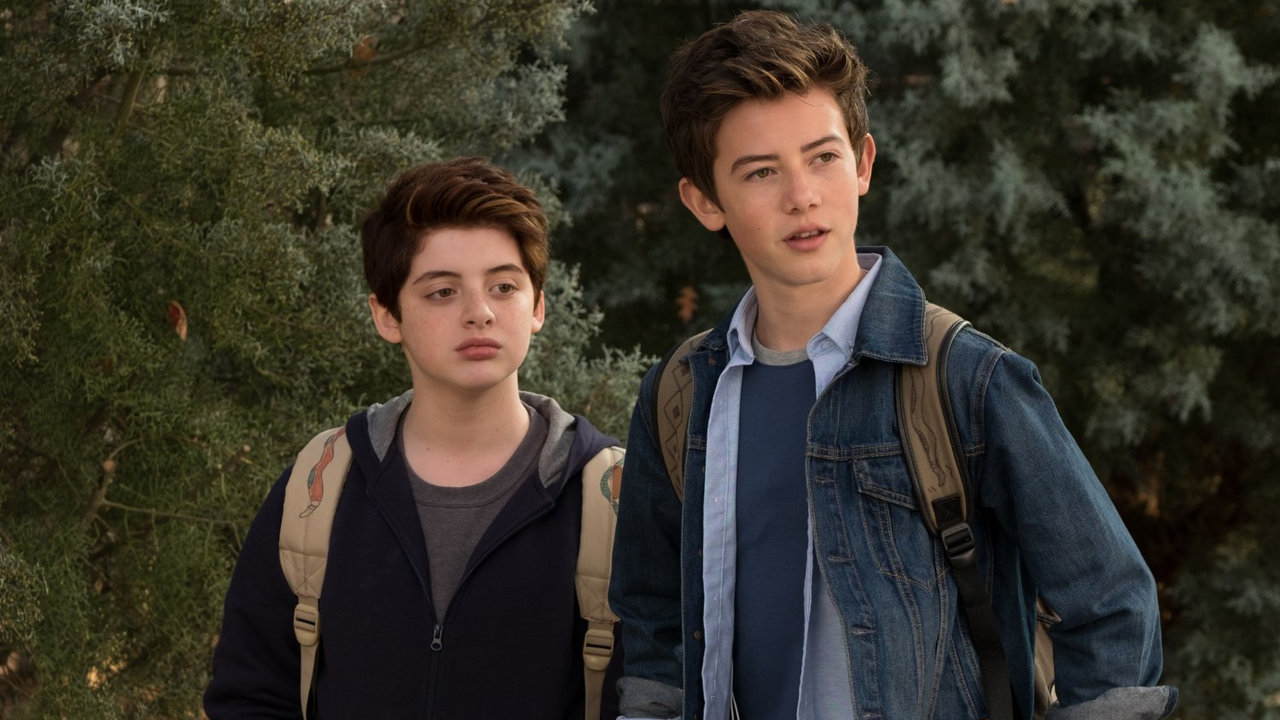 Middle School features Griffin Gluck as Rafe Khatchadorian, a middle schooler who has gotten kicked out of many schools and is now the new kid in a school devoted to a series of ridiculous rules. These rules have been established by Principal Ken Dwight (Andy Daly), who is incredibly strict devoted to having his school get high test scores. For Rafe, it means war once Principal Dwight takes away and destroys his notebook full of all of Rafe's drawings. It leads to him teaming up with best friend Leo (Thomas Barbusca) and finding ways to disobey all the rules and free the school from its horrible situation.
The film also features Lauren Graham as Rafe's mother Jules. Rob Riggle plays Jules evil, child-hating boyfriend. Adam Pally is a likable teacher. Isabela Moner is the girl Rafe has a crush on. And Efren Ramirez plays Gus, the helpful janitor. All of these characters are involved in Rafe's life in various ways and will play different roles in the wacky events that occur over the course of the film.
One thing to keep in mind is how the film certainly shouldn't be seen as realistic. I would go as far to say that Matilda is a good reference point, despite the lack of supernatural elements. Mix that with something like Better Off Dead…, given the use of animated interstitials, and you have a film that puts its focus on choosing to be a kid who can enjoy school, rather than be put down by it and the heavy emphasis on keeping a strict level of order.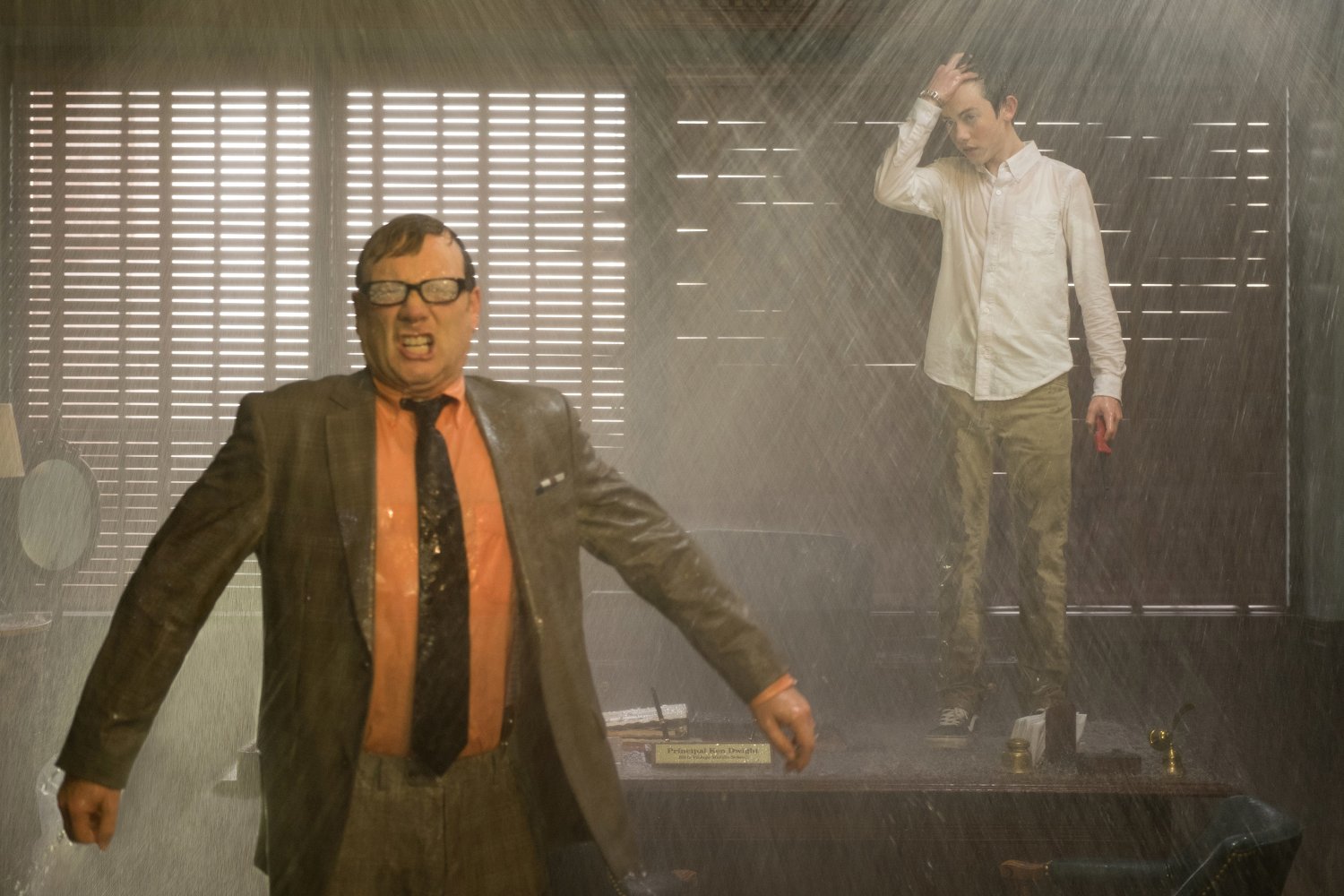 A major focus of the film is on Rafe's mission to disobey the many rules as a sort of secret vigilante. It becomes a bit repetitive and defies logic in many ways, but you can see how the film builds up fun through this. The same can be said for the interactions with the adults. Daly and Riggle are cartoon characters with improve skills that let them feel more like a series of gags embodied by an actor, rather than fully-formed characters, but they are also entertaining.
As far as what Middle School accomplishes, it does little to stray from a predictable path. There is an emotional element that may or may not surprise the average viewer, but for the most part, this is a film that is easy to take in, if you don't find yourself too concerned with the mechanics of this story. The film moves at a quick-pace and keeps the material light enough to be enjoyed. The actors are all essentially fine, as the kids put on a straight face and the adults do their part to have a level of fun that naturally comes from these types of performers.
I may have had some questions, such as what kinds of things has Rafe done to get kicked out of schools, given how nice he seems to be, but for the most part, Middle School is a decent watch. Not a new YA family classic, but it does its job.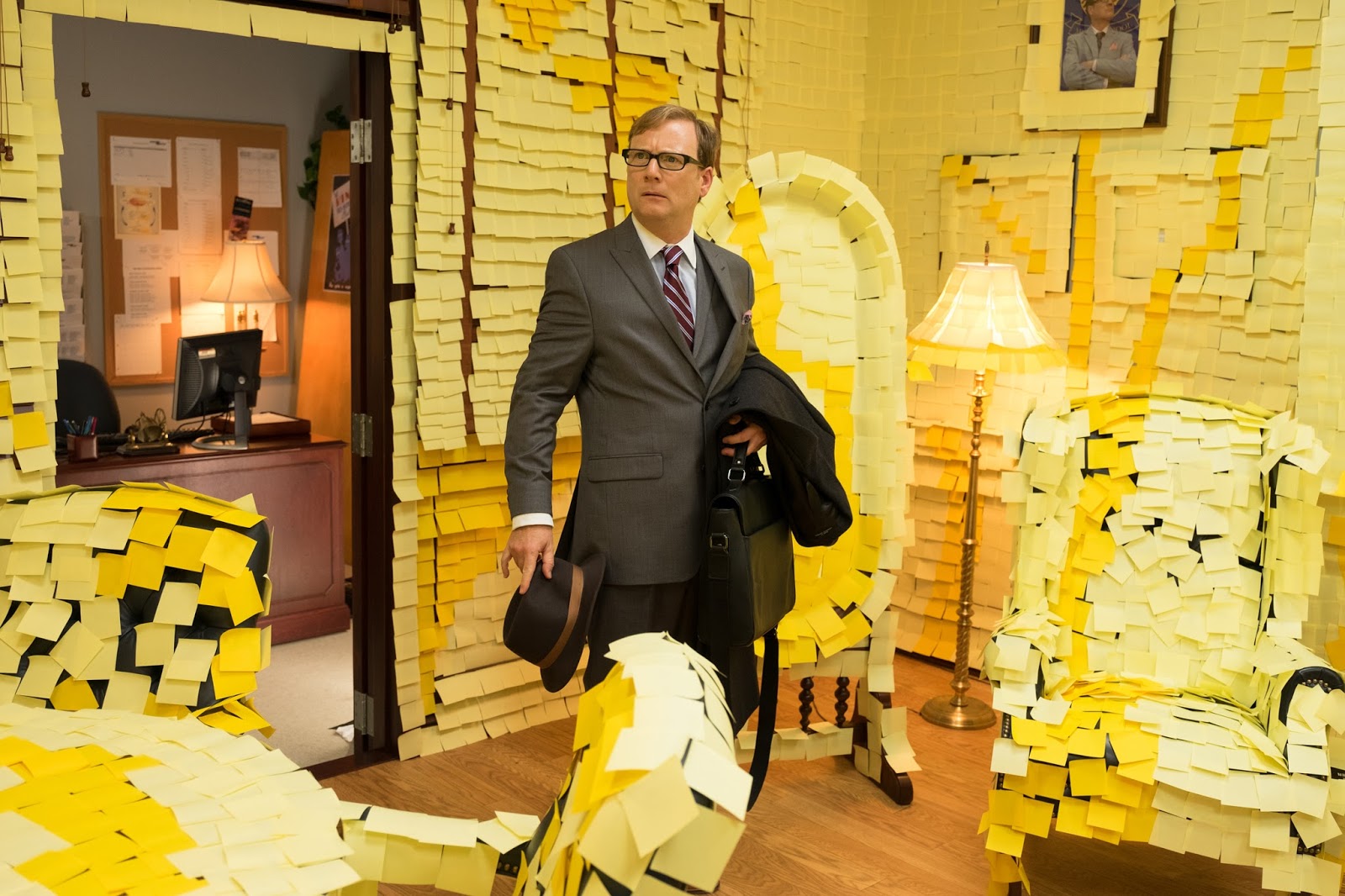 Middle School features an AVC encoded transfer that does proper justice for the film. Given the warmth and brightness of the film's look and the mix of animated segments, there is a lot for this Blu-ray to work with and it all registers cleanly. The detail work is quite strong, given the school environment and the various costumes and classrooms. Colors pop, as there are lots of primary colors featured and put to use. Black levels are strong enough, as the darker scenes feature no sign of crush and there is a sharp enough contrast, given other things involved in night and indoor scenes. There are no real problems with the image itself, either.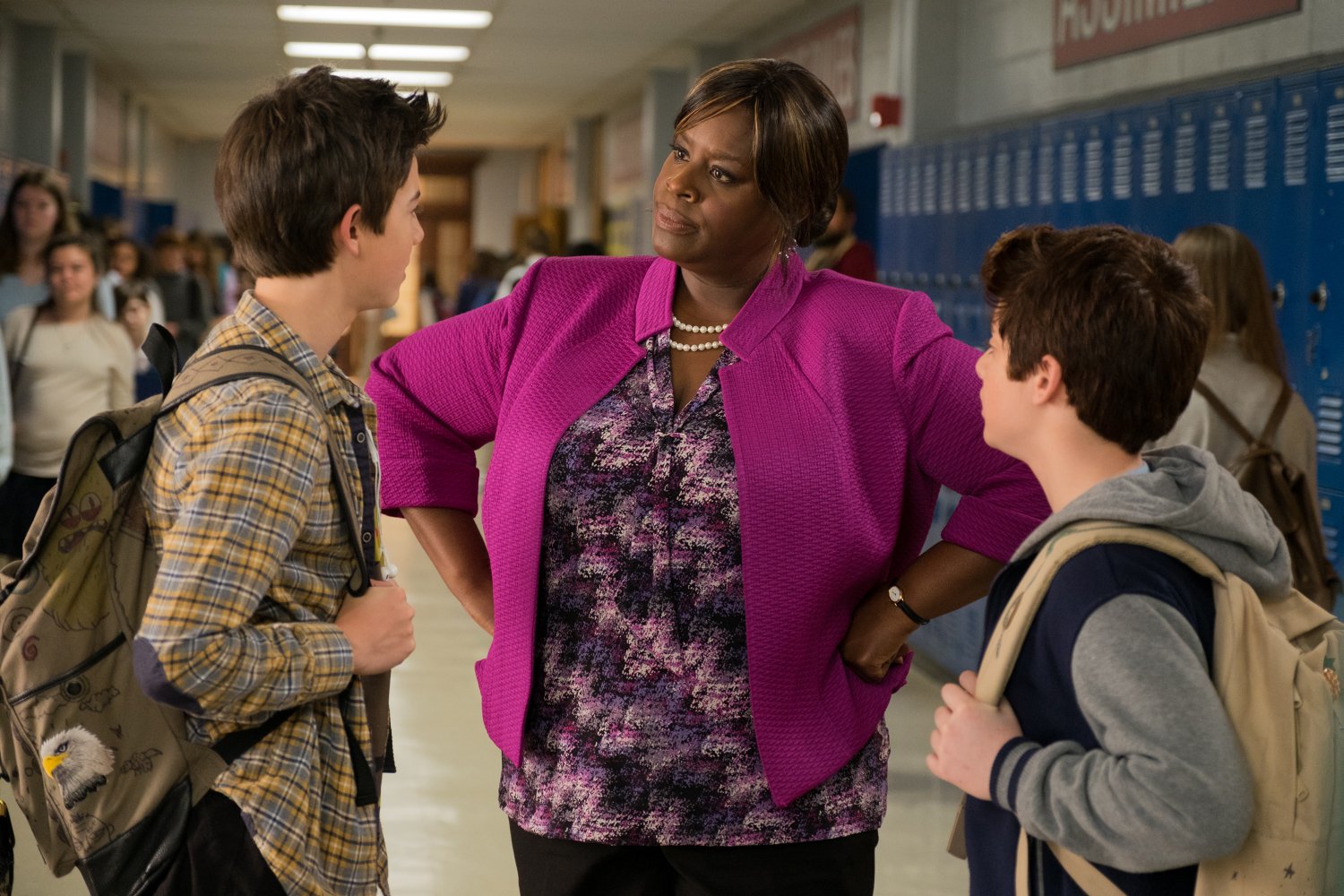 The lossless 5.1 DTS track is as efficient as it needs to be. You get a strong, balanced mix here, which is fine for a dialogue-centric film, with the occasional jumps in the soundtrack put into play. Given the school and public settings, you do get to hear the balance between the main characters and all the background chatter that goes on, so there is a highlight of how the front and rear channels work well with each other. It's a good mix all around.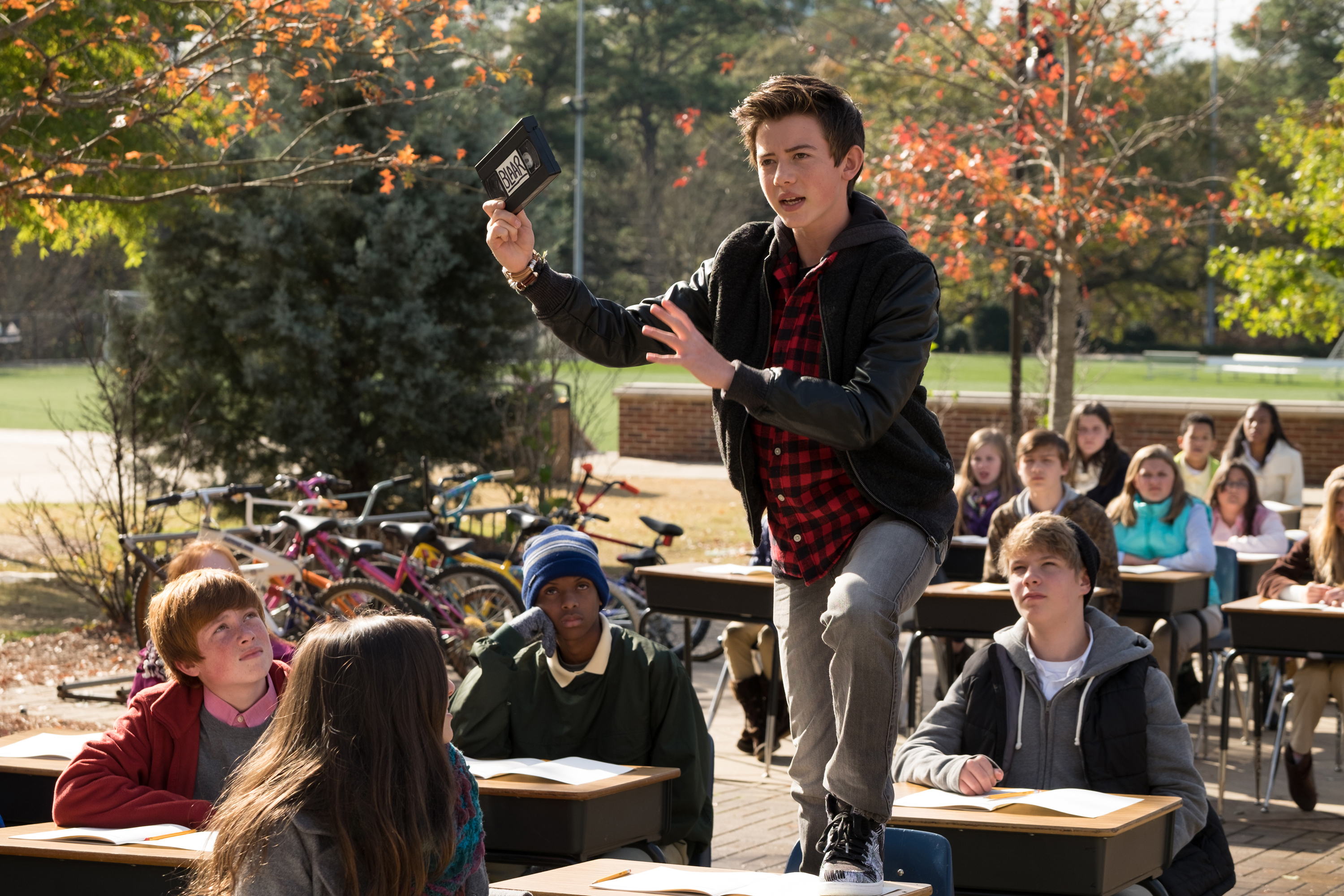 It is a bit of shame that nothing beyond some standard featurettes were provided. I would have enjoyed hearing about the evolution of the original book and turning that into a film.
Features Include:
That Middle School Life
Middle School = The Worst / Making Movies = The Best
The Wedgie Wheel
YOLO: Behind Operation Rafe
Gag Reel
Deleted Scenes
DVD Copy of the Film
Digital HD Copy of the Film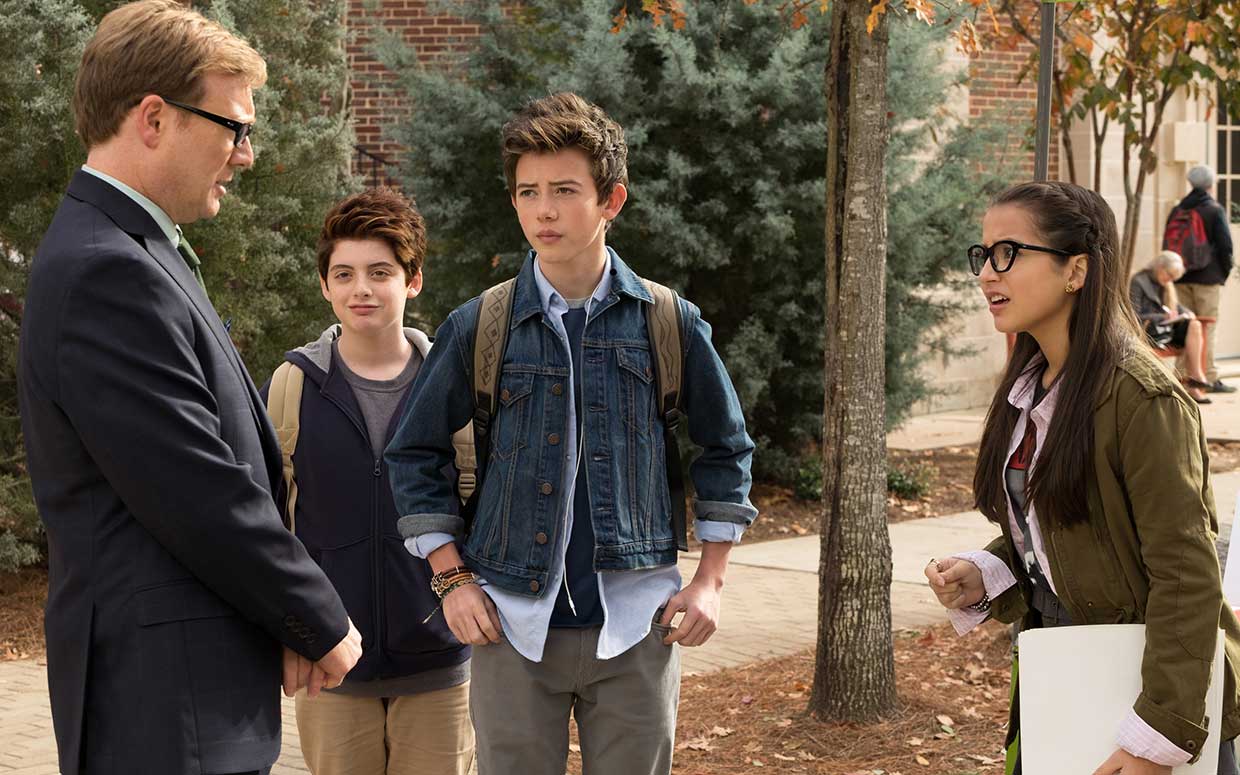 While not the most inventive film, Middle School was more enjoyable than I expected. It has moments of humor that I enjoyed and an attitude that I could get behind. The Blu-ray is strong enough from a technical perspective, though it lacks more in the way of insightful extras. Not that I expected much, but more could have been done to pad out this release, especially since it's unlikely the series of book will turn into a series of film.