FREE STATE OF JONES Blu-ray
The Movie

The Video

The Audio

The Supplements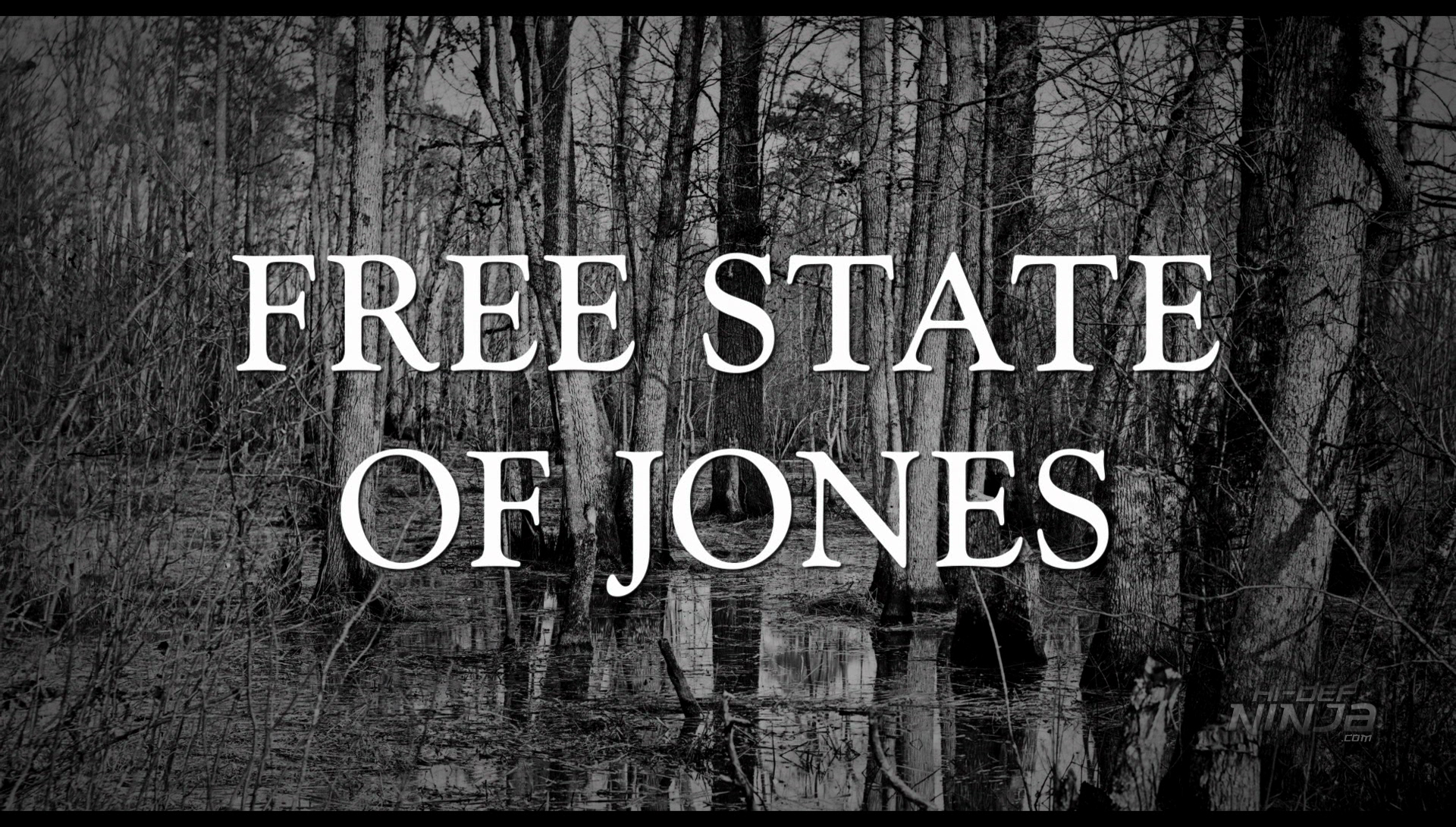 FREE STATE OF JONES looks and sounds terrific, but it's hampered by paltry extras and an emotionally unsatisfying story.

Review by Matt Cummings
FREE STATE OF JONES is a downright confusing Civil War film, because it's not quite a Civil War film but a Frankensteined affair that serves too many historical masters.  Dripping with Oscar Wanna-Be, the epic by Director Gary Ross wants you to love it for the anti-hero behind Actor Matthew McConaughey, who bravely defends his land like a true patriot.  But it's too preachy and inert for us to keep track of before we start wondering where this one went wrong.  Luckily, Universal's home release looks and sounds fabulous, even though its supplements hamper our overall appreciation for what should have been a sure-fire Oscar hit.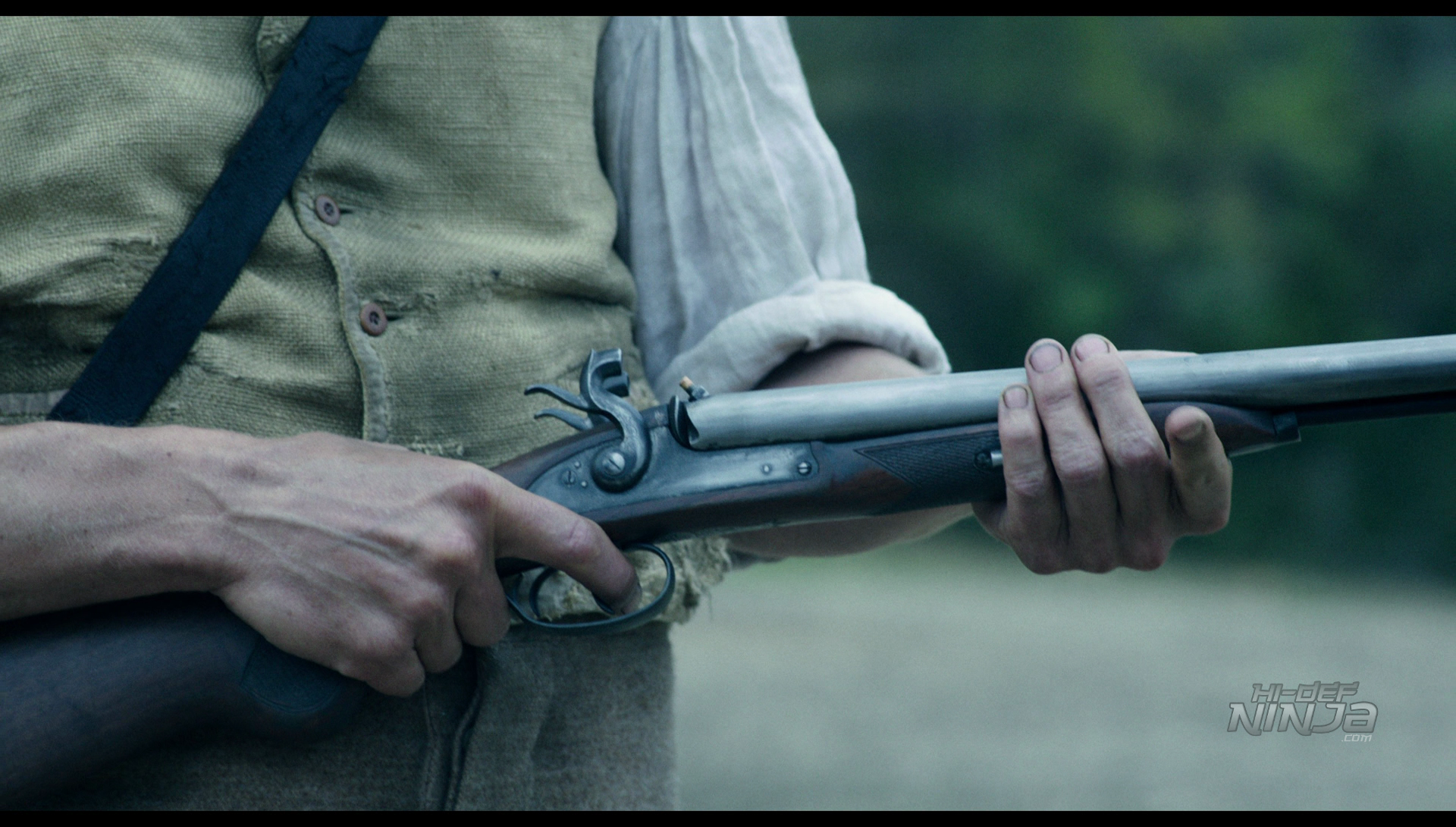 THE MOVIE
As The Civil War rages in the South, Newton Knight (McConaughey), a Mississippi farmer, is drawn into its bloody embrace taking his kin and forcing him to desert his post to return the body.  Along the way, he finds friendship among a group of escaped slaves who nurse Newton's wounds, including the young woman Rachel (Gugu Mbatha-Raw) who's enslaved to a nearby home.  Eventually, Knight mounts an attack utilizing deserted Confederate troops and those very same slaves to form a "Free State of Jones," where racism is banished, even though Confederate loyalists despise his efforts.  But as Newton will soon learn, the end of the War is just the beginning of his followers' struggles intensify under Black Codes and the rise of the KKK.
FREE STATE OF JONES is well-intentioned and a gorgeous movie, but it's overly preachy and all over the place thematically.  Although it's filled with some intensely riveting moments, Director Gary Ross is determined to jam pack as much history as possible into the narrative, and is thus unable to separate the grand Civil War epic from the many, many personal stories that leave it lacking emotional vigor.  There is simply no reason to tell such an encompassing story, when the movie's DNA lacks an emotional core.  A stunning example of this arrives about half way through the film, when Ross dumps yet another subplot on us, that of a court case 85 years later in which a Newton's son was arrested and tried for marrying a white woman in Mississippi.  It's clunky, unneeded, and whips the story out of place enough for us to wonder what's exactly happening.
Perhaps a longer cut survives of FREE STATE OF JONES, because this hack-sawed affair could have been a real winner.  It features strong performances from McConaghey, Mahershala Ali, Kerry Russell, and Raw, all of whom have their moments to shine and have excellent chemistry between them. But there are too many disconnected moments, scraps of bigger stories that could have made up a series of films, eahc with its own hero/heroine and each with its bittersweet ending.  But then the random nature of JONES pops its head up as characters like Russell – who's actually Knight's first wife – pop up almost at random and do little to serve the larger story.
Ross can make movies, as evidenced by BIG, PLEASANTVILLE, and my favorite SEABISCUIT.  But as Writer, Ross can't keep the narrative focused on Knight, because he's too enamored of all the sidestories he must have uncovered while writing the script.  The result is a mess that could have been avoided.  Buried deep inside FREE STATE OF JONES is a true winner, one which I hope a 4K Director's Cut will someday reveal.  But for now, it's a mess that actually foretold of an overall disappointing Oscar season.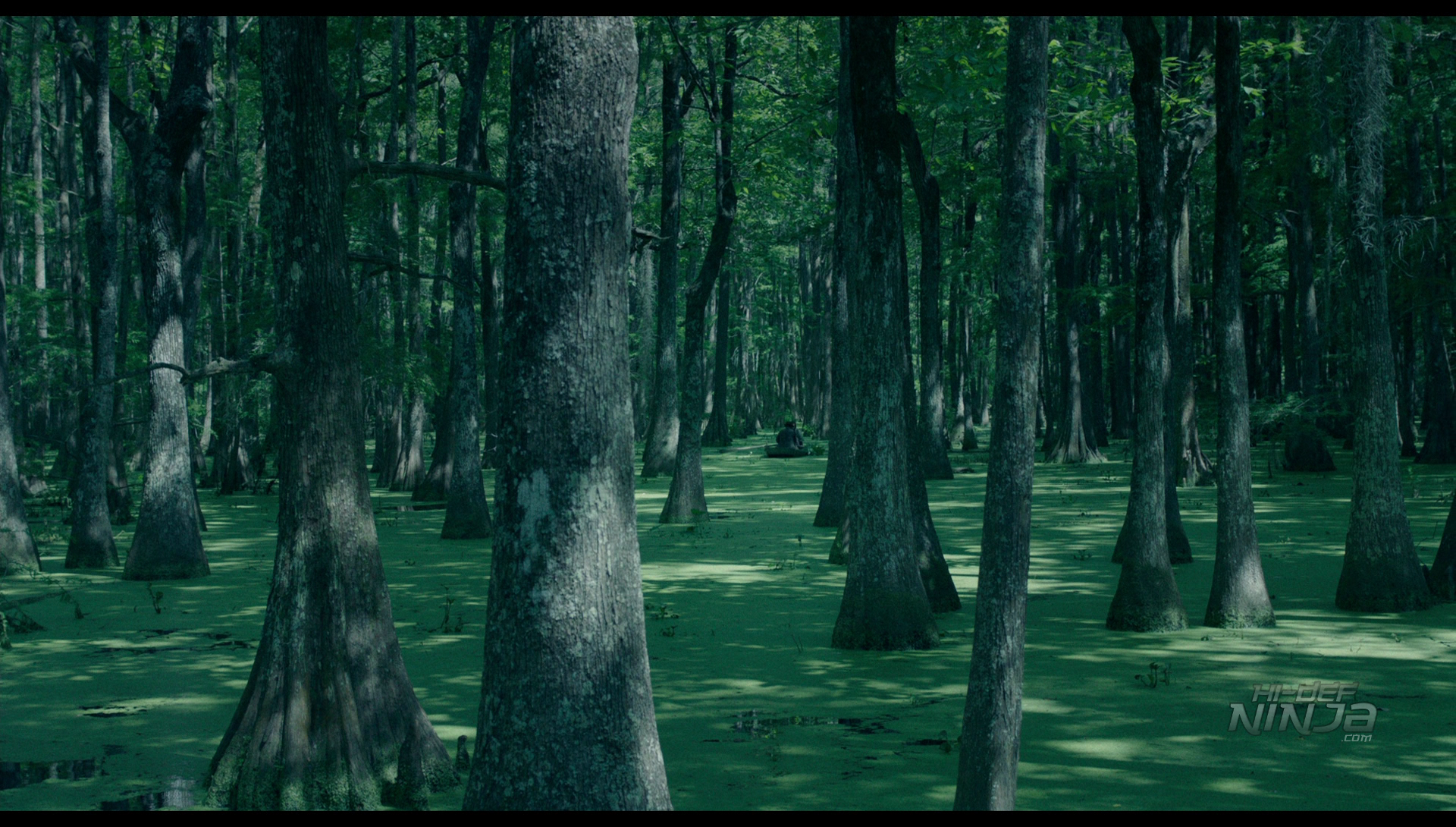 VIDEO QUALITY
FREE STATE OF JONES offers up a beautiful memorial of 1860's Mississippi, complete with all the elements that has made Universal a leader in home video entertainment.  Although it was digitally photographed, the Blu-ray presents grain and fine elements that help bring the period to life in sometimes graphic detail.  There's a particular scene that explains why my praise for Director Gary Ross' effort is entirely worthwhile.  Check out around the 27:42 mark, when Jones faces down Confederate tax collectors.  There, you can see frays in clothing, pores in arms, dirt in hair and on faces, and nicks in rifles.  Most of the film is shot outside, but there's never a moment when skylines become over-exposed; instead, we get high detail in tree bark and ripples in water.  Colors are lifelike but faces do look a tad pale, while natural environments lean towards saturation.  It's only in the night scenes where things get (slightly) disappointing, as blacks and shadows fail to hold up under scrutiny.  Overall, this is a pretty image that should hold up over the course of time and get even better with a 4K release.
AUDIO QUALITY
Universal's FREE STATE OF JONES features a DTS-HD Master Audio 5.1 lossless experience that's quite engaging and engrossing.  Battles come to life, surrounding the listener in a cacophony of explosions and whizzing bullets.  The large set pieces give us a chance to experience The Civil War in a way that reminds of the horror of those bloody 4 years, while JONES also excels at telling a whole host of other tales.   The center channel sports crystal-clear dialogue while the left and right channels produce excellent separation.  But it's the surrounds that bring home the bacon, enveloping the listener in swamp insects, music, blazing fire, and other effects.  The LFE comes out to play early and often, from the sometimes thunderous explosions of war to the pounding hoofs of Confederate horses.  All in all it's an excellent track and one worthy of your attention.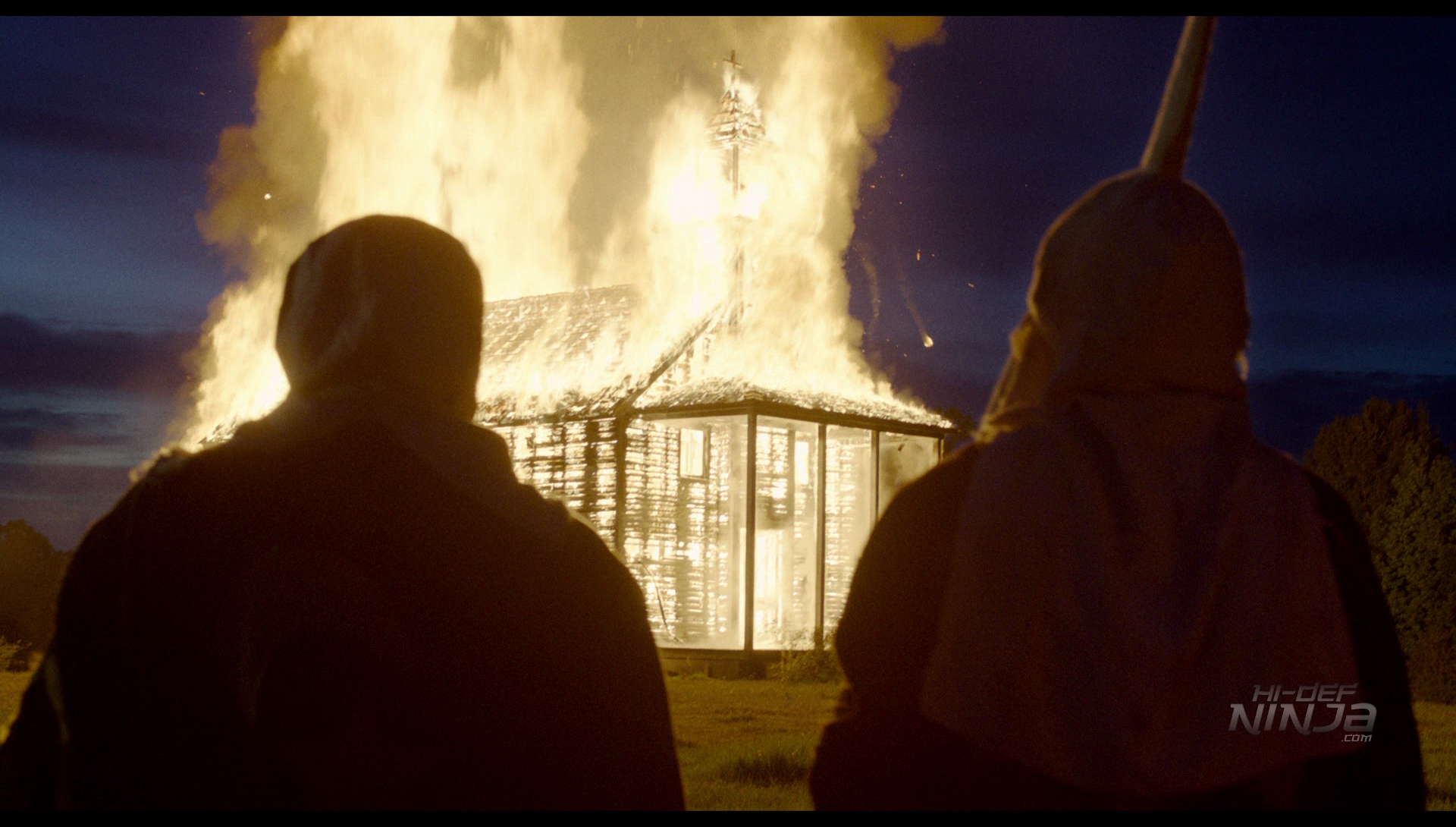 THE SUPPLEMENTS
Unfortunately, not all is excellent in this release, as its supplements are a straight up disappointment.  My main issue the release's lack of a director's commentary.  A film like this deserves a moment for its director to shine, and it's too bad that Universal didn't see fit to give him that chance.  There's enough space on the 50GB disc to accommodate a host of extras, but the following is all we get.  At least all features are offered in HD:
The History of Jones County (18:01): This is a great feature that tell us the real history of Newton Knight through historians, residents of Jones County, and even Knight's distant relatives.  It's quite good and perhaps one of the best supplements of those released in 2016.
Trailers: HARDCORE HENRY, BAD MOMS, HARD TARGET 2, THE DARKNESS, SNOWDEN, NEIGHBORS 2: SORORITY RISING, THE PURGE: ELECTION YEAR
Our evaluation copy arrived as a Blu-ray Combo Pack, complete with a DVD a DIGITAL HD digital copy. I'm frankly surprised that we got slipcase with this release, but it's colorful and a nice addition.  At the time of this posting, we are unaware of any special editions in the United States.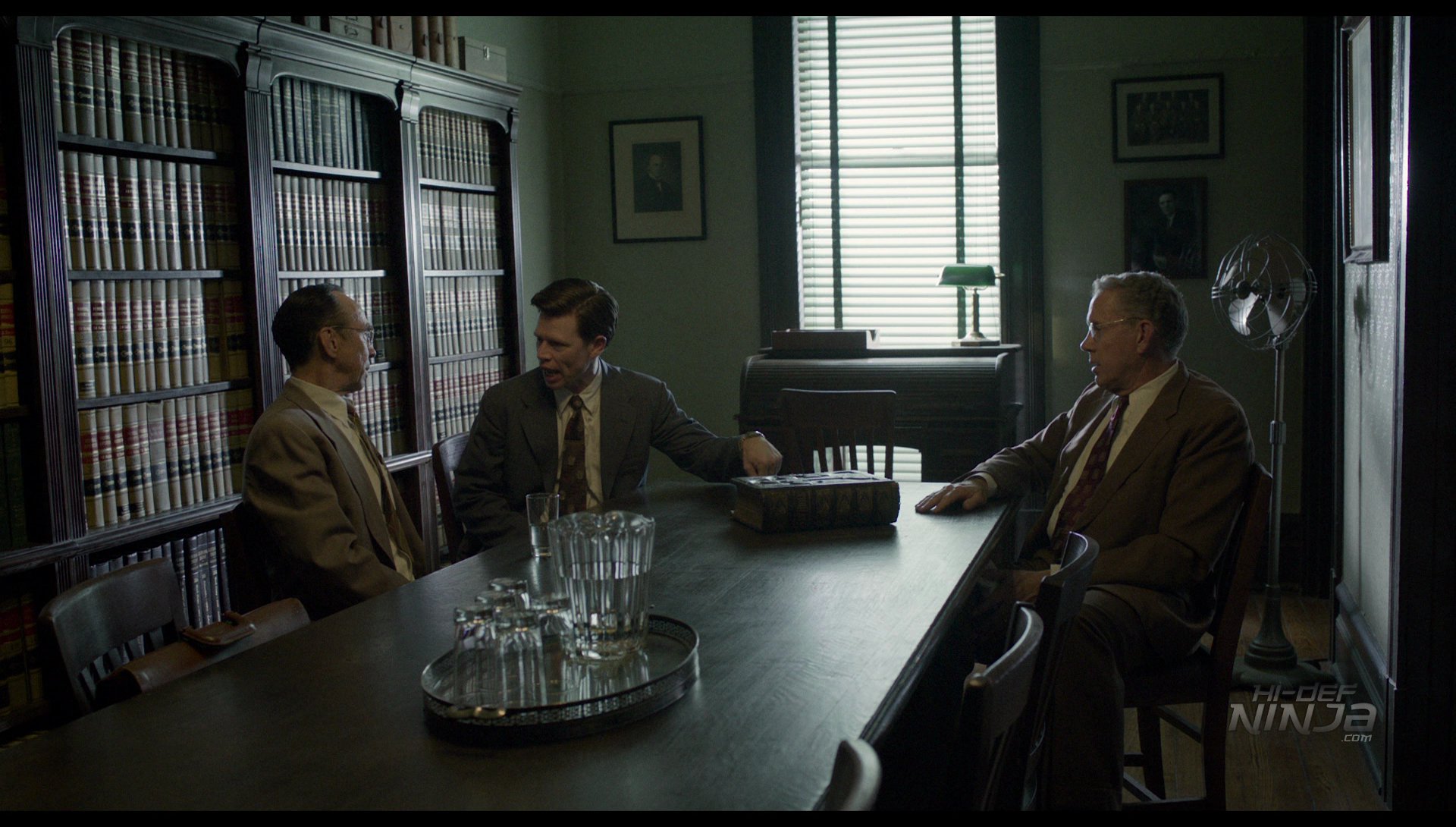 THE BOTTOM LINE
FREE STATE OF JONES should have been an Oscar contender, but its wandering narrative and random character moments reduce its effectiveness, just when the tension – which has taken too long to arrive – finally gets going.  It's well-cast and beautifully shot, but can't seem to get out of its own way.  Universal's home release features very strong audio and video, but its lack of a director's commentary and other extras scream chintzy for a studio that usually excels at delivering us must-see entertainment.  I'm not sure I can recommend for purchase, but it's certainly worth your time as a rental.  But you'll probably be checking your watch often enough to wonder why you listened to me in the first place.
FREE STATE OF JONES is rated R for brutal battle scenes and disturbing graphic images and has a runtime of 139 minutes.