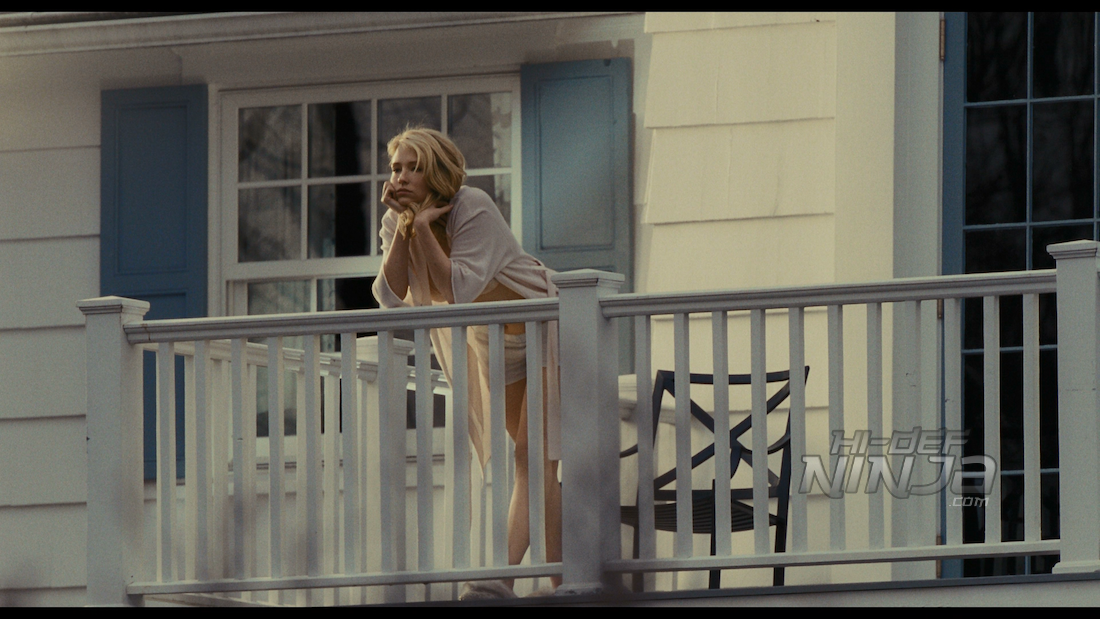 THE GIRL ON THE TRAIN Blu-ray Review
The Movie

The Video

The Audio

The Supplements
Rachel is a divorced alcoholic who rides the train into New York everyday.  She is a people watcher with an overactive imagination during her commute but she has become infatuated with a particular neighborhood.  The neighborhood is where her ex-husband Tom lives with his new baby and wife, Anna.  
 
Everyday from her seat on the train, she sees a beautiful young blonde named Megan and, from Rachel's point of view, she has the perfect life.  She sees Megan and Scott in unconditional love, the love that she had before her divorce.  But with Rachel practically stalking her ex and his family, she has now gotten involved in a situation where not even her imagination can help her.
 
Based on the book by Paula Hawkins, THE GIRL ON THE TRAIN is directed by Tate Taylor and he is best known for directing THE HELP.  He has taken this dramatic thriller and adapted it to the screen in a smart way.  In most cases, taking a complex story like this and putting it on the screen is going to feel like it's lacking something.  I could rattle off a whole list of examples but I admittedly haven't finished the book for this film yet.  I will say that Taylor has a clever way of creating expository scenes without the characters simply giving a monologue to explain what your seeing.  He instead paints the moment with scenery and minor explanation.  One of the best, early examples of this is when her train slows down and you can see the workers doing repairs on the opposite rails.  In the book:
 
…the 8: 04 slow train from Ashbury to Euston can test the patience of the most seasoned commuter. The journey is supposed to take fifty-four minutes, but it rarely does: this section of the track is ancient, decrepit, beset with signaling problems and never-ending engineering works. The train crawls along; it judders past warehouses and water towers, bridges and sheds, past warehouses and water towers, bridges and sheds, past modest Victorian houses, their backs turned squarely to the track.
There are probably even better examples but this particular one doesn't give any plot info away.  
 
As for the acting, Emily Blunt gives an excellent performance as Rachel.  She has to use an entire range of emotions, as this character has no one emotion that she leans on at all.  This is true for all of the women in the film but the Rachel character is the lead.  I am also pleasantly surprised at Haley Bennet's portrayal of Megan. From the start, you aren't really sure about how to feel about her until you begin to unfold her story little by little.
 
When I first heard that this film was being made, my mind immediately thought of GONE GIRL.  They're both crime-dramas with the female lead narrating the story and that is their only similarities.  Unlike GONE GIRL, there is a lot of mystery shrouded in a group of people who are intimately connected.
 
Cast
Emily Blunt – Rachel Watson
Rebecca Ferguson – Anna Boyd
Haley Bennett – Megan Hipwell
Justin Theroux – Tom Watson
Luke Evans – Scott Hipwell
Allison Janney – Detective Sgt. Riley
Édgar Ramírez – Dr. Kamal Abdic
Lisa Kudrow – Martha
Laura Prepon – Cathy
Darren Goldstein – Man In The Suit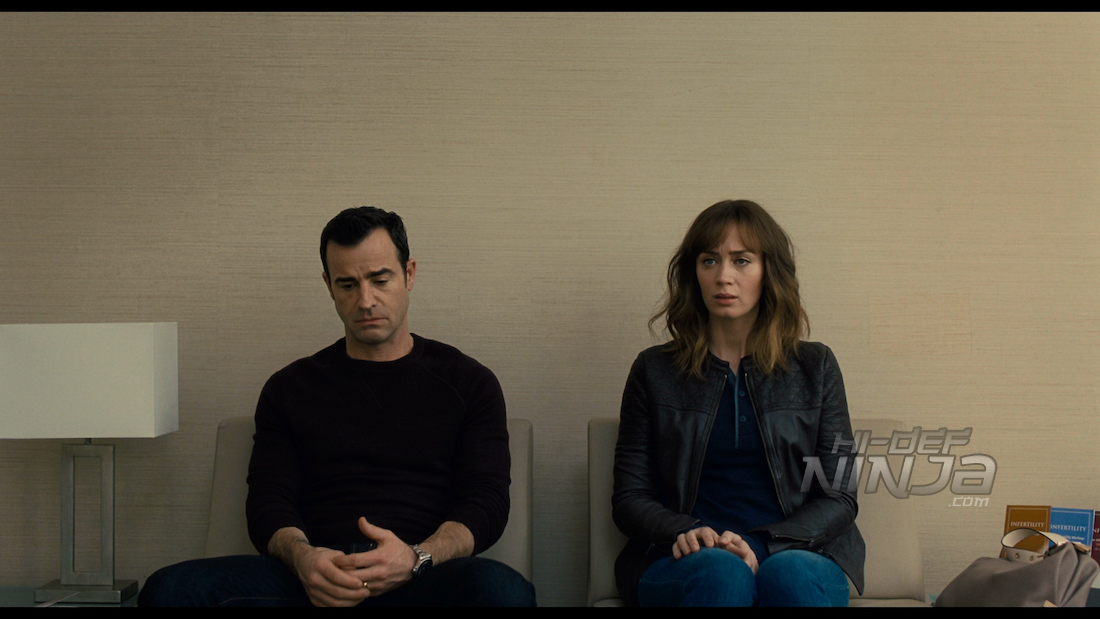 VIDEO QUALITY:
The video is a 1080p AVC presentation and it looks excellent.  A lot of the coloring is drab like the cold, wet autumn weather at the time.  The way it looks is how Rachel sees the world because she has been stuck in a bad place.  When you see her up-close with the dark circles under her eyes and grey skin, the makeup is flawless and completely convincing.  The images are superb with clean lines that keep things nice and separated.  There is also a very fine and natural grain present and it helps with setting the tone of the film.  This creates some superb contrasting with no issues that I could see.  Contrasting issues and artifacts tend to show during the scenes that have low lighting.  That being said, low-lit scenes are incredibly common and one of the later scenes that is shrouded in fog looks incredible with no issues.  Overall, this Blu-ray has been authored with care and precision.
ULTRA HD BLU-RAY (4K) VIDEO QUALITY:
Already a great transfer in 1080p taking this up a notch only helps provide a bit more crisper clarity. Higher detail in the smallest portions of the film tend to seep through a bit more. The film really has a fascinating setting with all the drab and/or warmth or darker parts of the film that really do allow for a bit of a showcase for 4k where most dramas don't tend to offer that. The many outdoor scenes really add to that ability. I would even go as far as to say the 4k release is more on par to the Director's original vision from the editing room.
 

AUDIO QUALITY:
The audio is a DTS: X that defaults to a DTS-HD Master Audio 7.1 mix if you don't have the newest decoder.  Being a drama film, there aren't action scenes or huge explosions however, there are some strong effects that use the sound field.  Effects such as the trains moving along on the tracks and even the sounds within the train cars immerse the viewer to the point where you feel as if you're sitting in this rickety commuter.  The score also has large moments with appropriate crescendos at precise times.  The dialogue and effects have been recreated perfectly with impressive clarity.  The sound editor/author thought this mix through.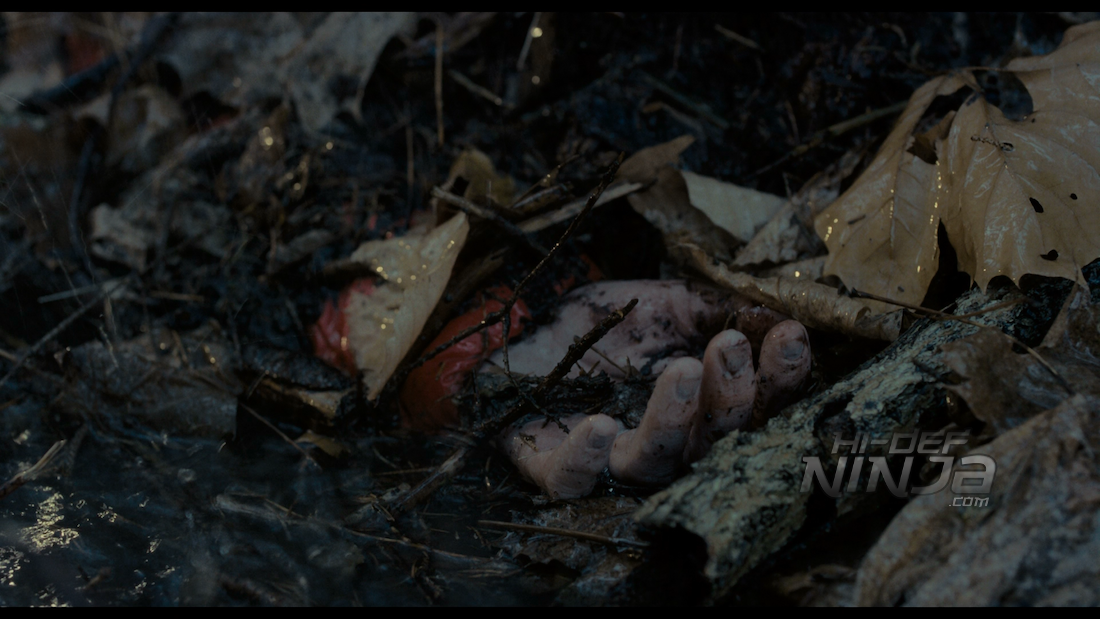 SUPPLEMENTS & PACKAGING
-Audio Commentary: Director Tate Taylor 
 
-The Women Behind The Girl: This short featurette speaks with the actors, directors and the actor of the film.
 
-On Board The Train: This is almost a longer version of the previous featurette but focuses more on the characters.
 
-Deleted and Extended Scenes
 
Disc Details
2-disc set w/1 Blu-ray and 1 DVD
Digital copy
 
Running Time
112 mins
 
Edition Ratings
Rated R
 
Region Coding
Region Free
 
Video Resolution
1080p AVC MPEG-4
Aspect ratio: 1.85:1
 
Audio Mixes
English DTS:X
English DTS-HD Master Audio 7.1
English DTS Headphone:X
Spanish DTS 5.1
French DTS 5.1
 
Subtitles
English SDH
French
Spanish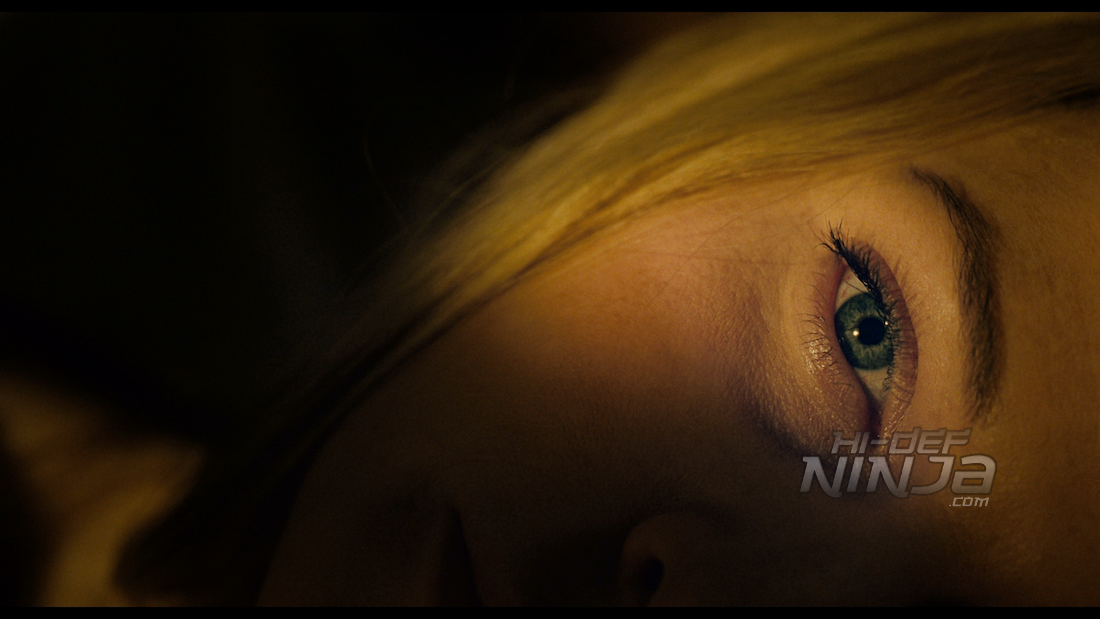 THE BOTTOM LINE:
I really enjoyed pretty much everything about this film.  It is a well-told story with excellent character building from the tight group involved in the plot.  It has also been filmed beautifully with a lot of tight shots that are both in and out of focus.  As for the release, the audio and video are marvelous; bringing out the tone of the film properly.
 
With the popularity of the film, I was expecting a little more to be included with the extras but I do like what is there.  Overall, I highly recommend to anyone to check out this movie or just do a blind buy.
Order your 4k UHD Blu-ray copy from Amazon!