Mattel held their Collectors Preview this past Sunday and unveiled their newest products from their Hot Wheels, Halo, Mega Construx, WWE, and DC Universe lines. Mattel again invited Hi-Def Ninja into the collectors preview on Sunday as well as their brand space on Monday. Since there were two separate events, you may see different backgrounds from the collectors preview and from the showroom.
There is a lot to cover, so let's dive right in.
DC Universe
Within the DC Universe, there were new comic product reveals including a New 52 Batman and an amazing Clayface figure as well as Wonder Woman figures and fashion dolls, DC Super Hero Girls, and Justice League Action geared towards the younger crowd.
With DC Comics Universe, it was really nice to see the New 52 comic series getting the action figure treatment and the Clayface figure is something to look out for.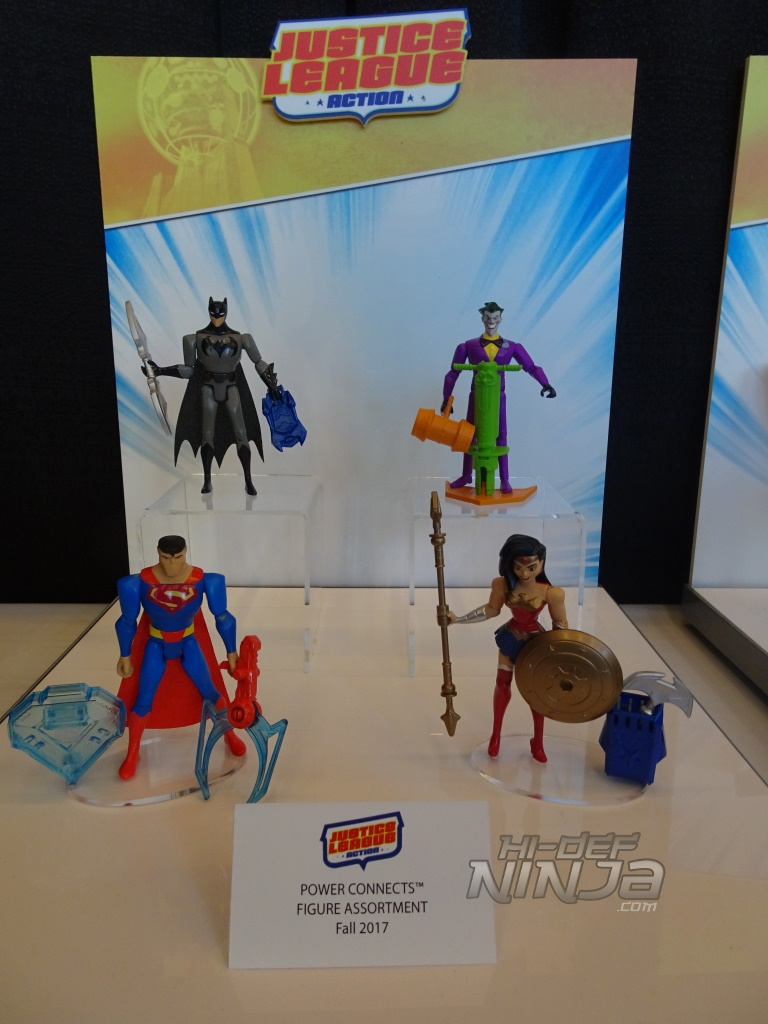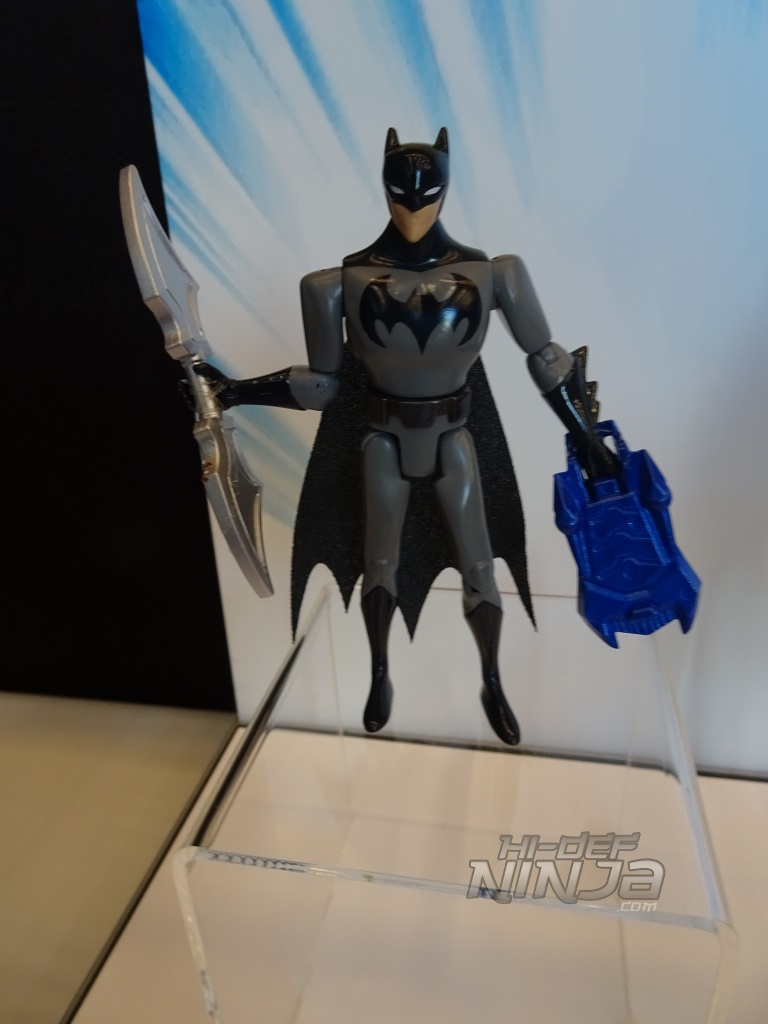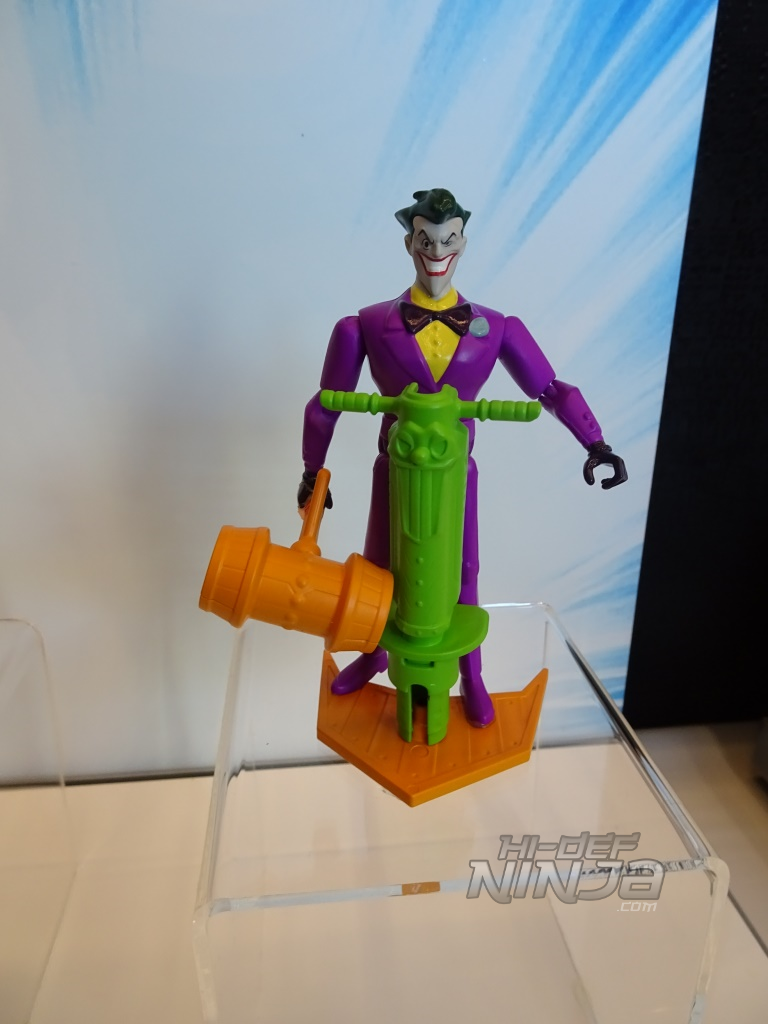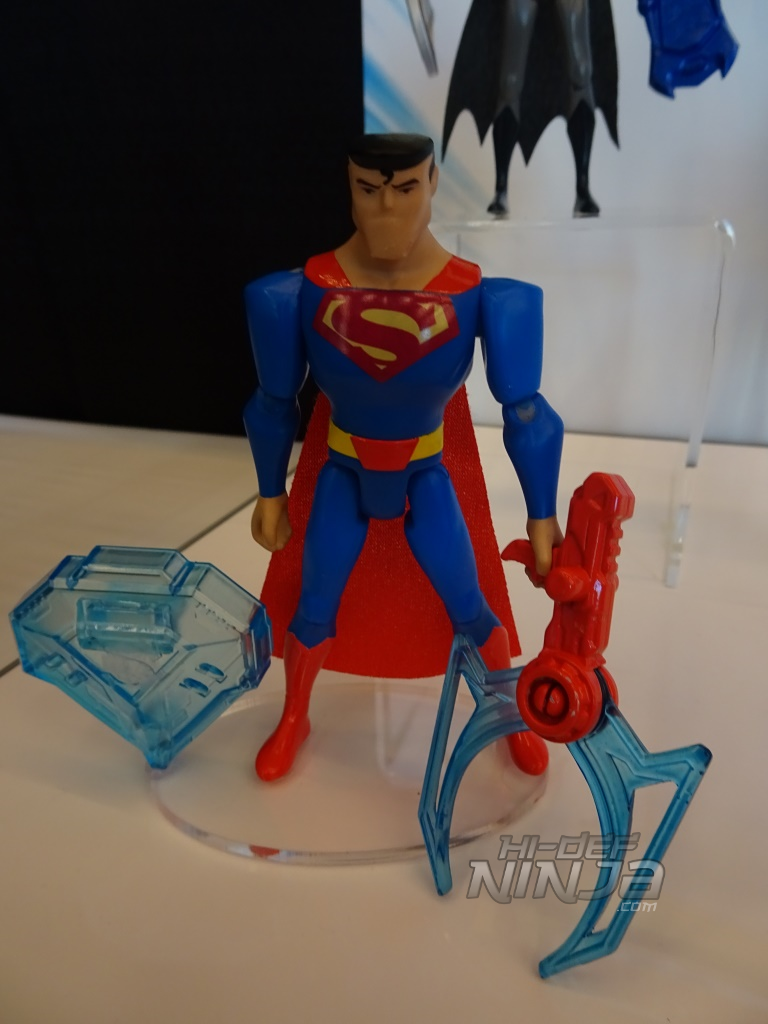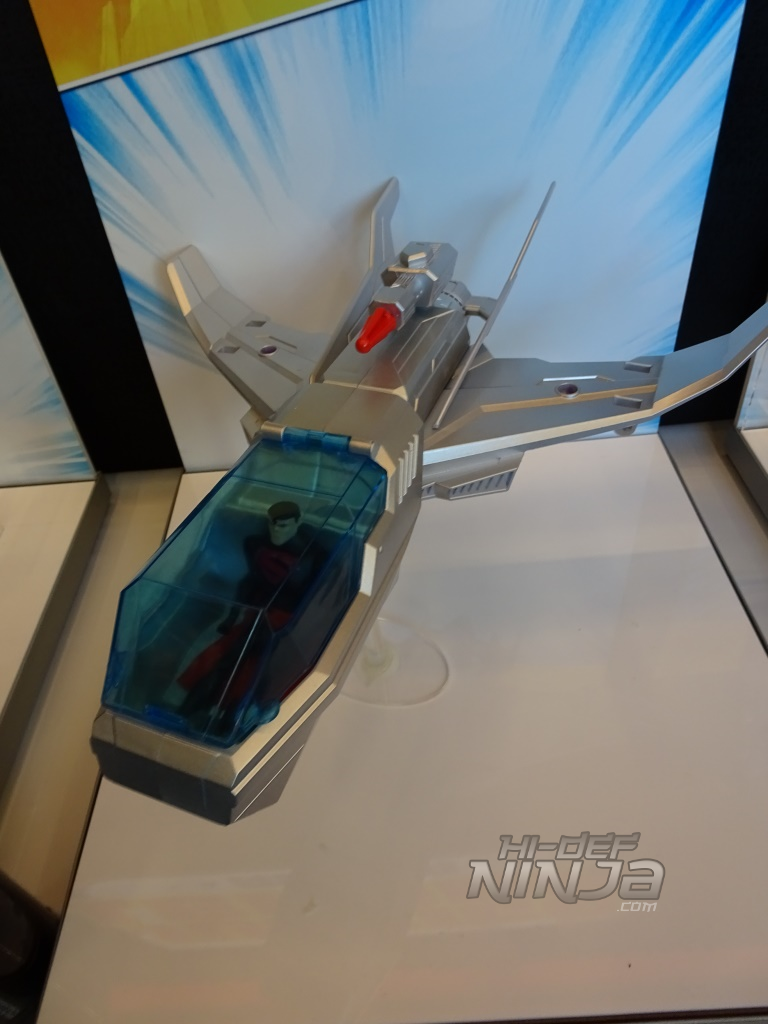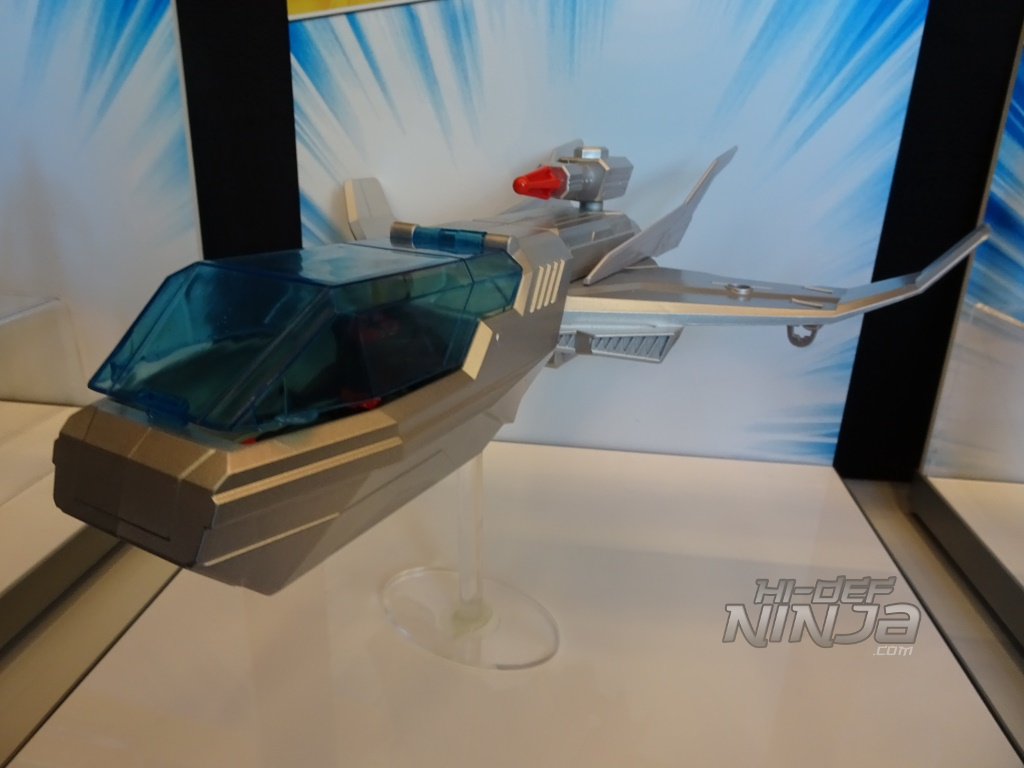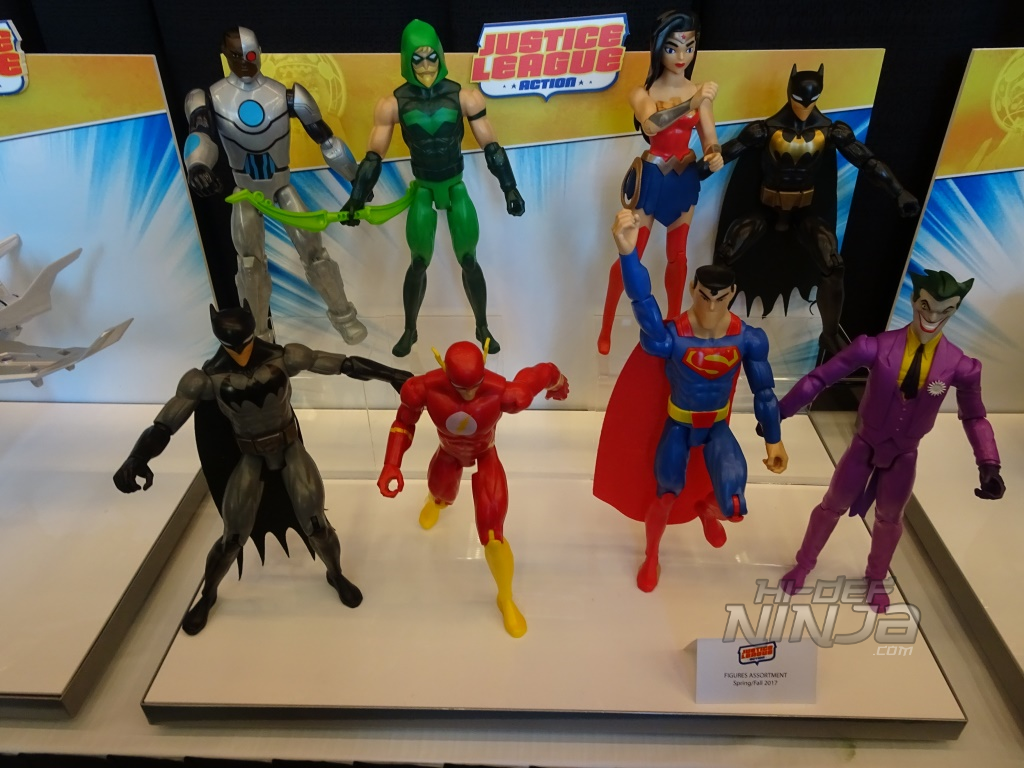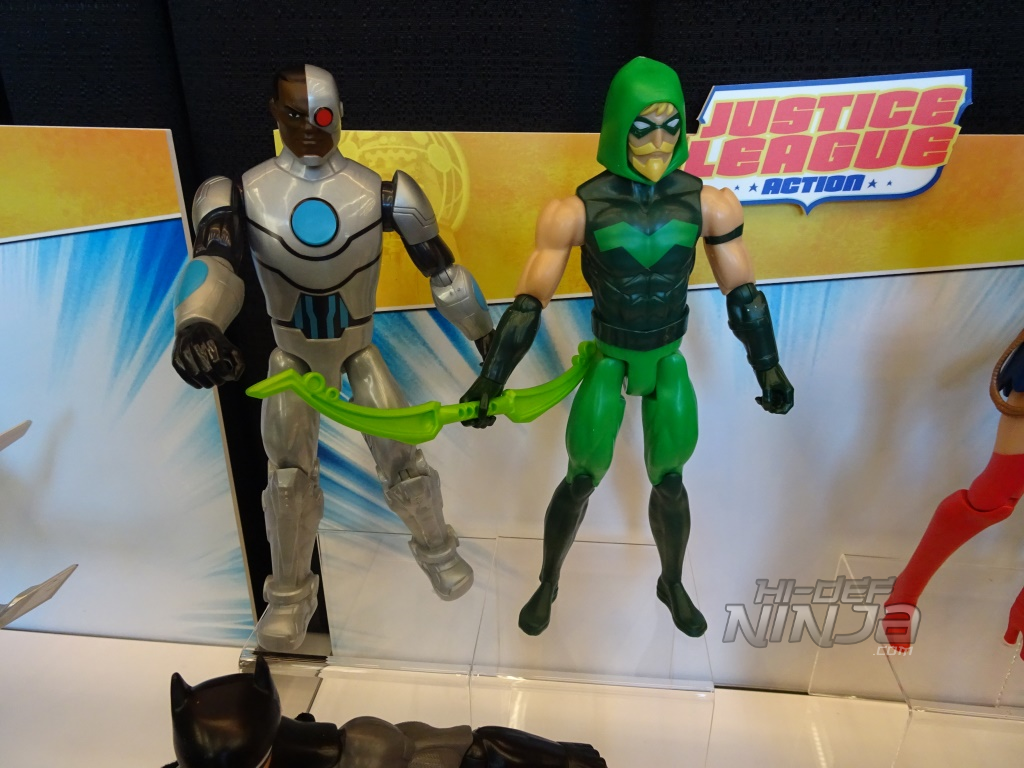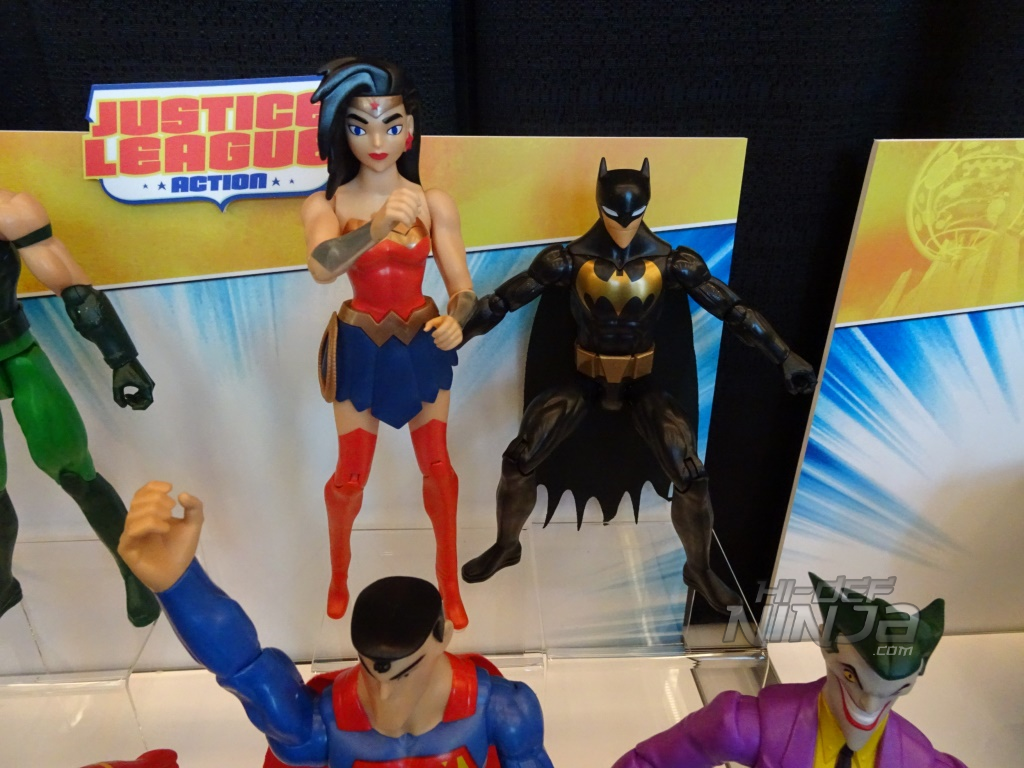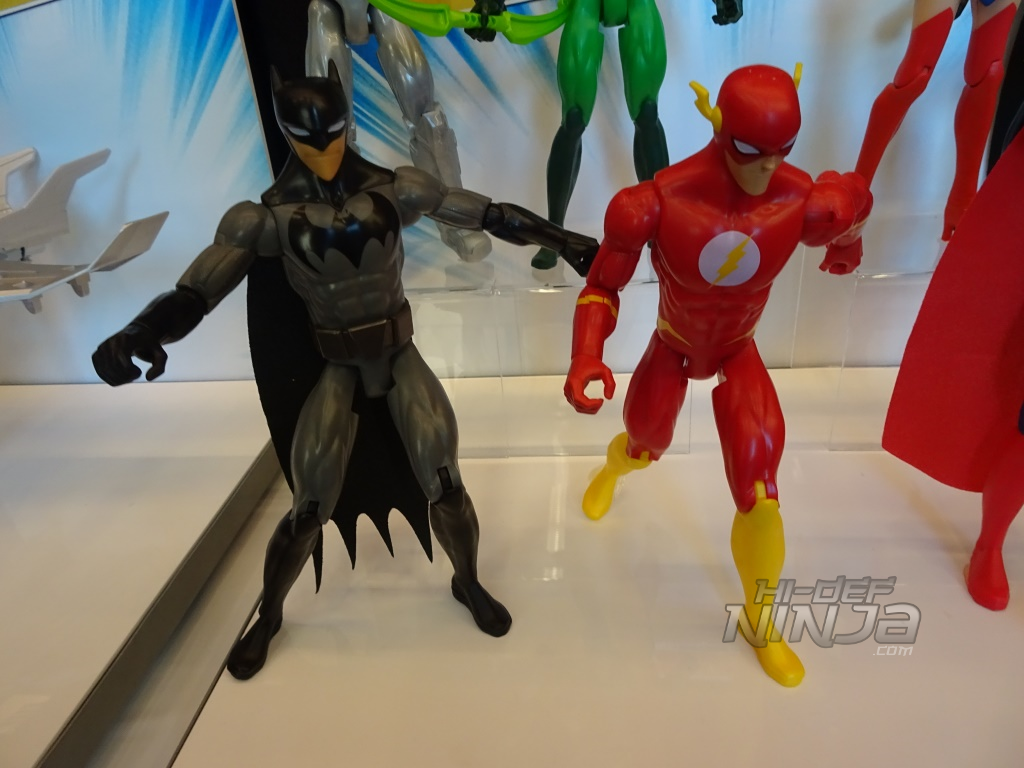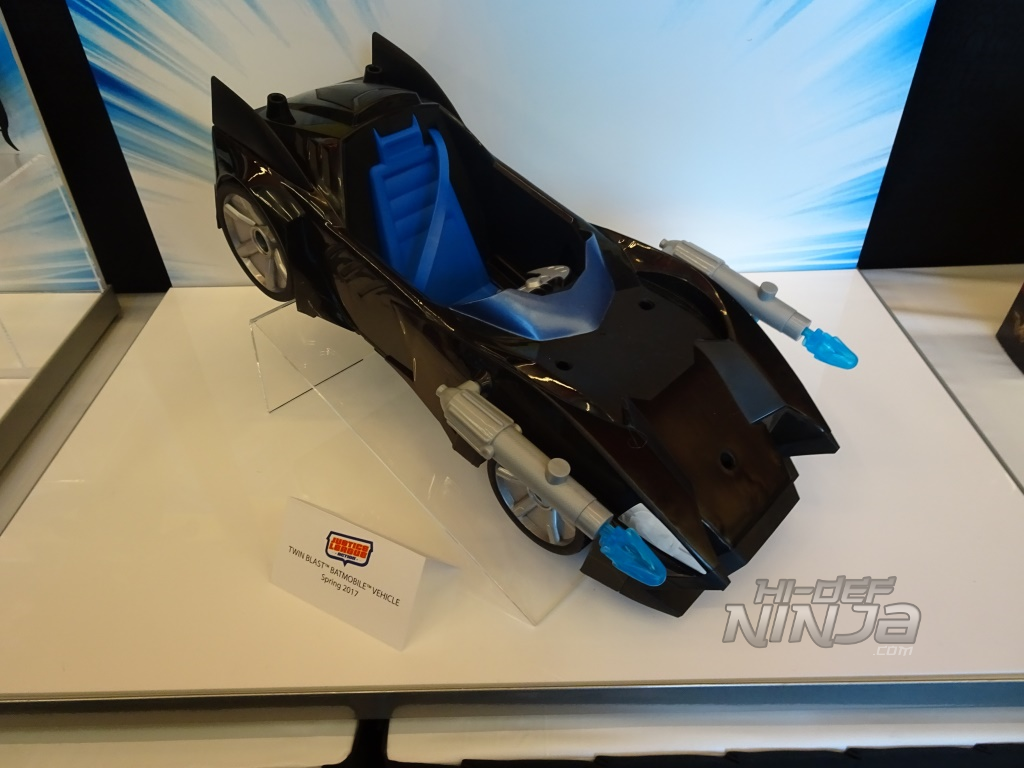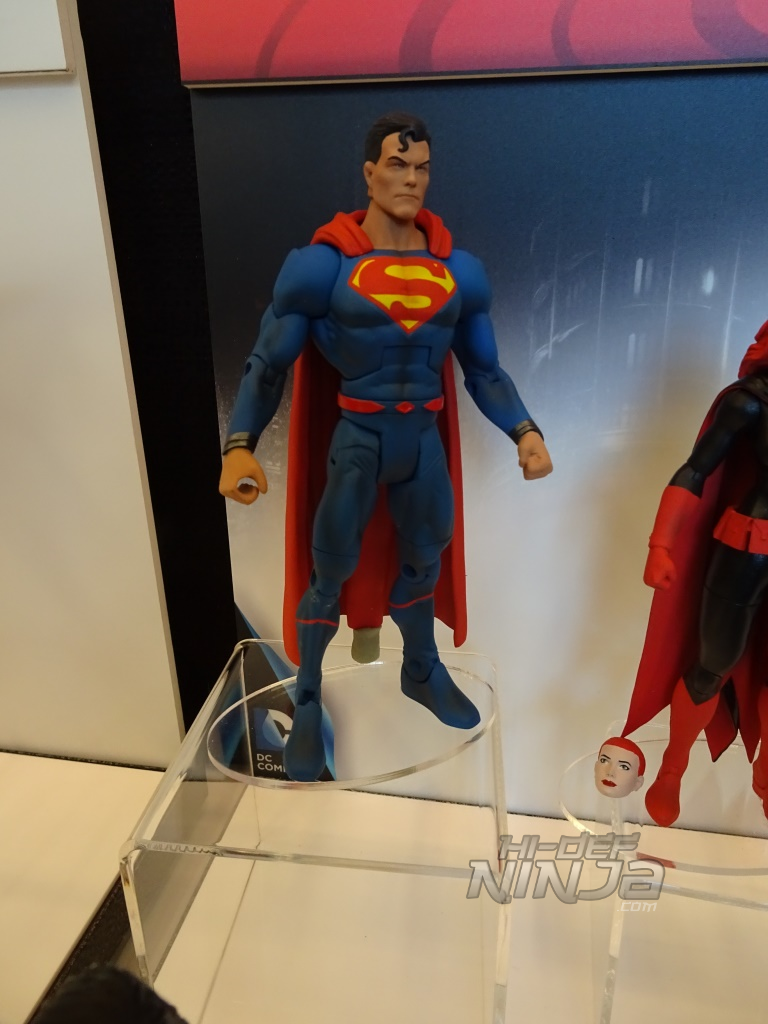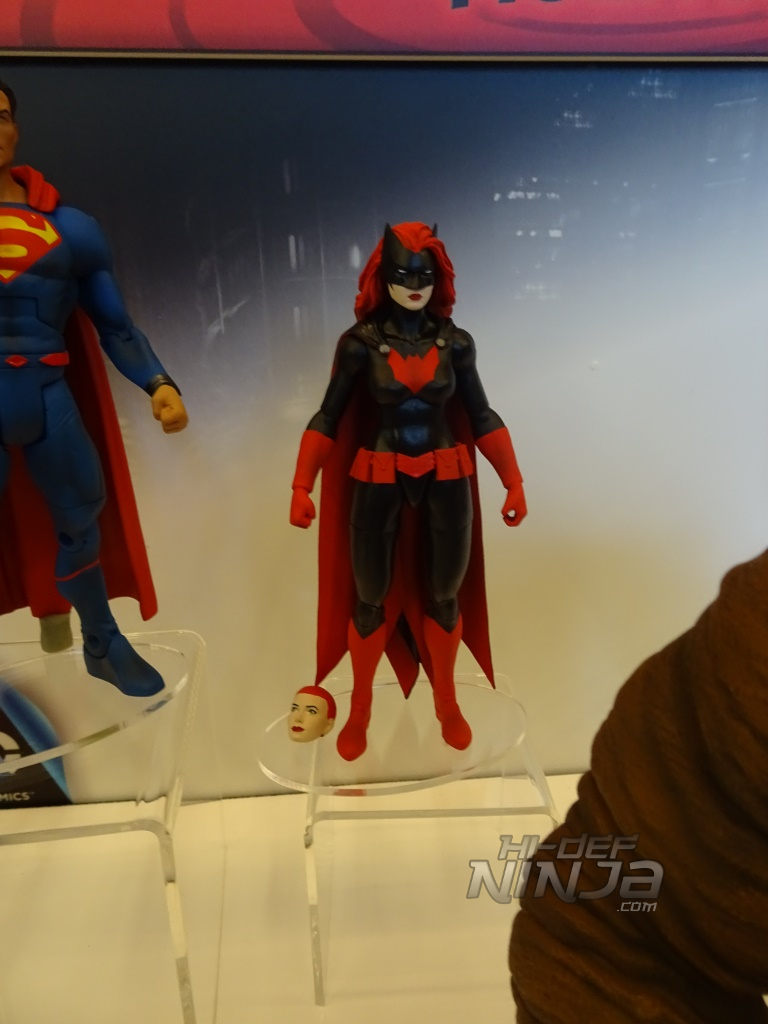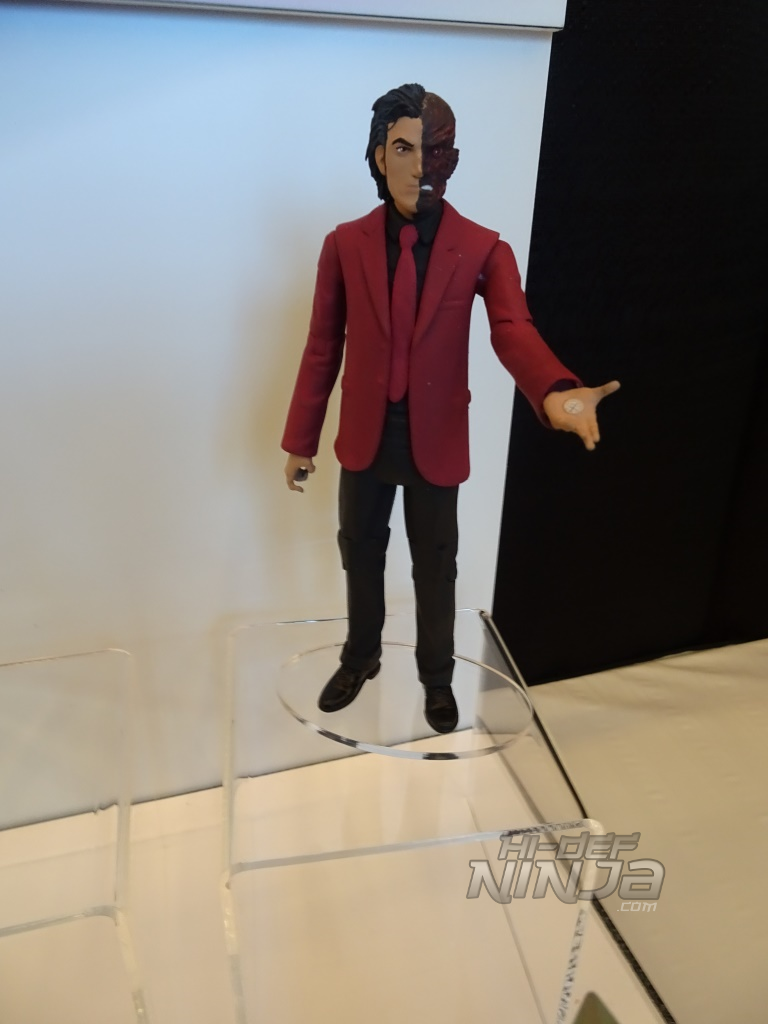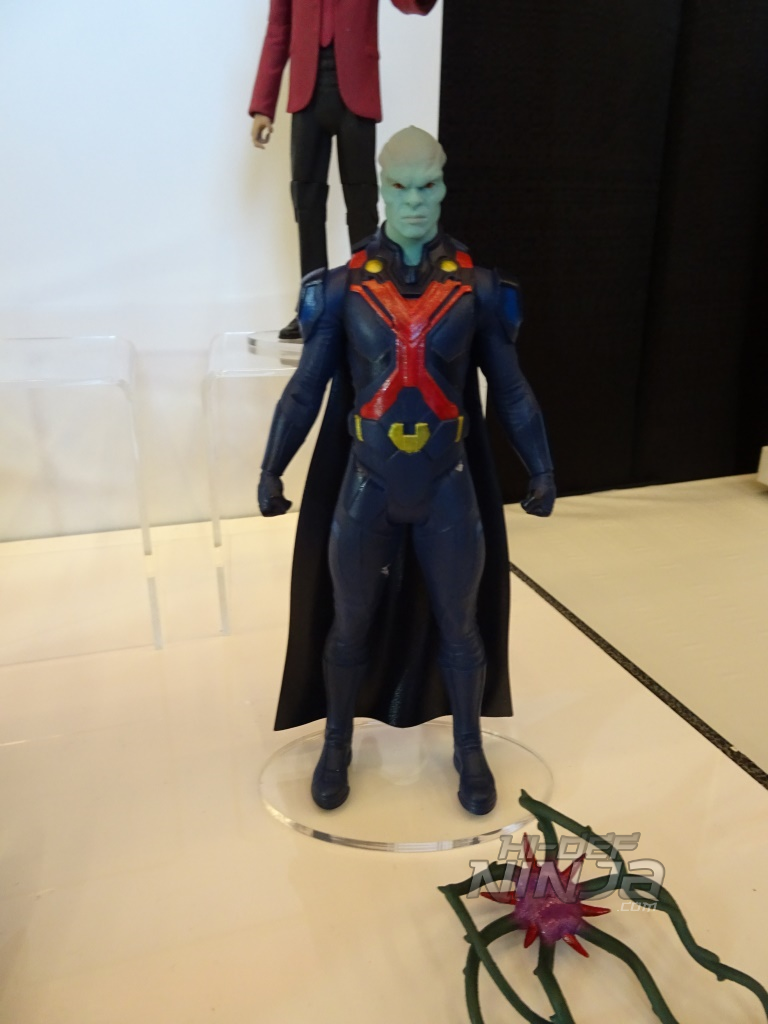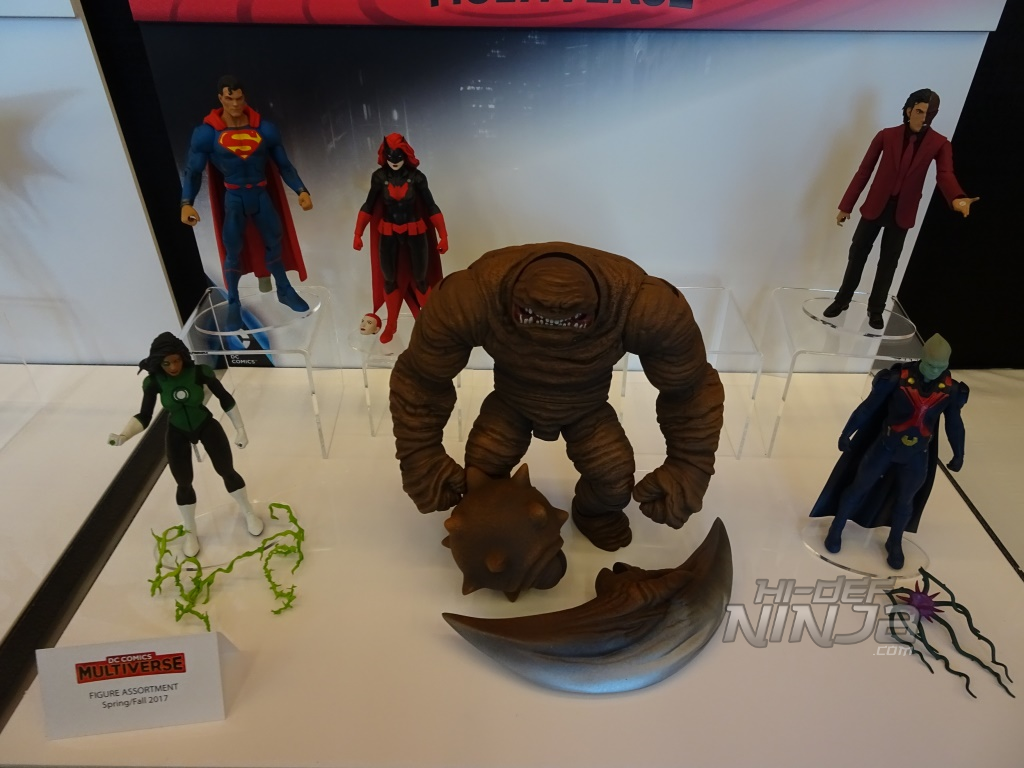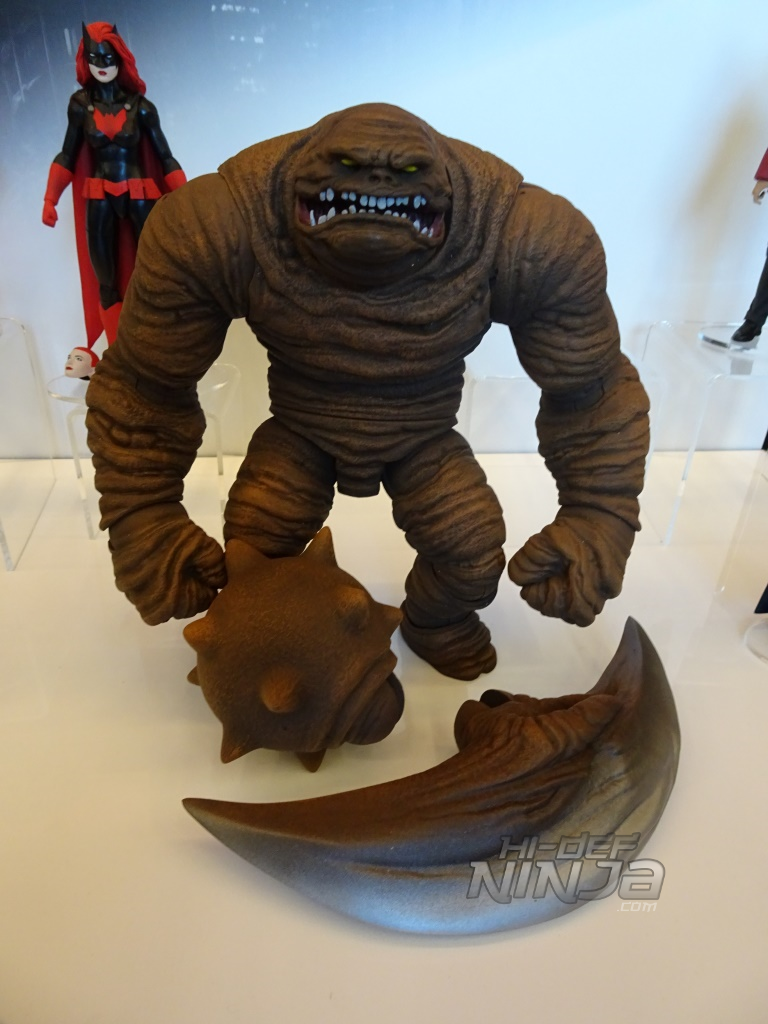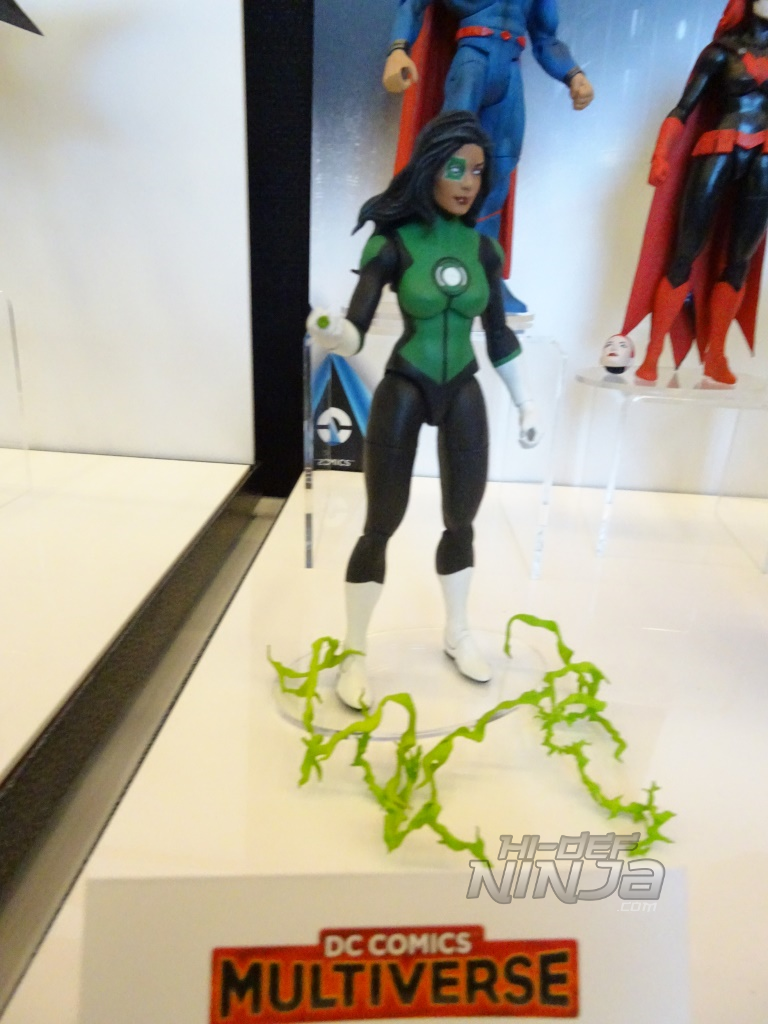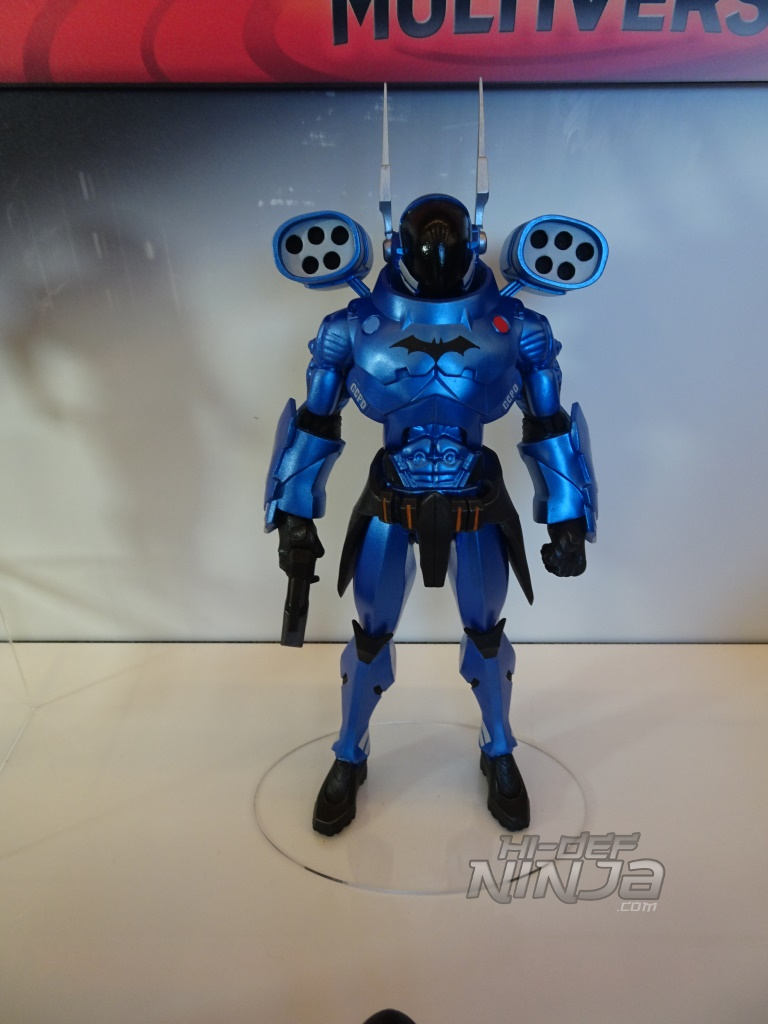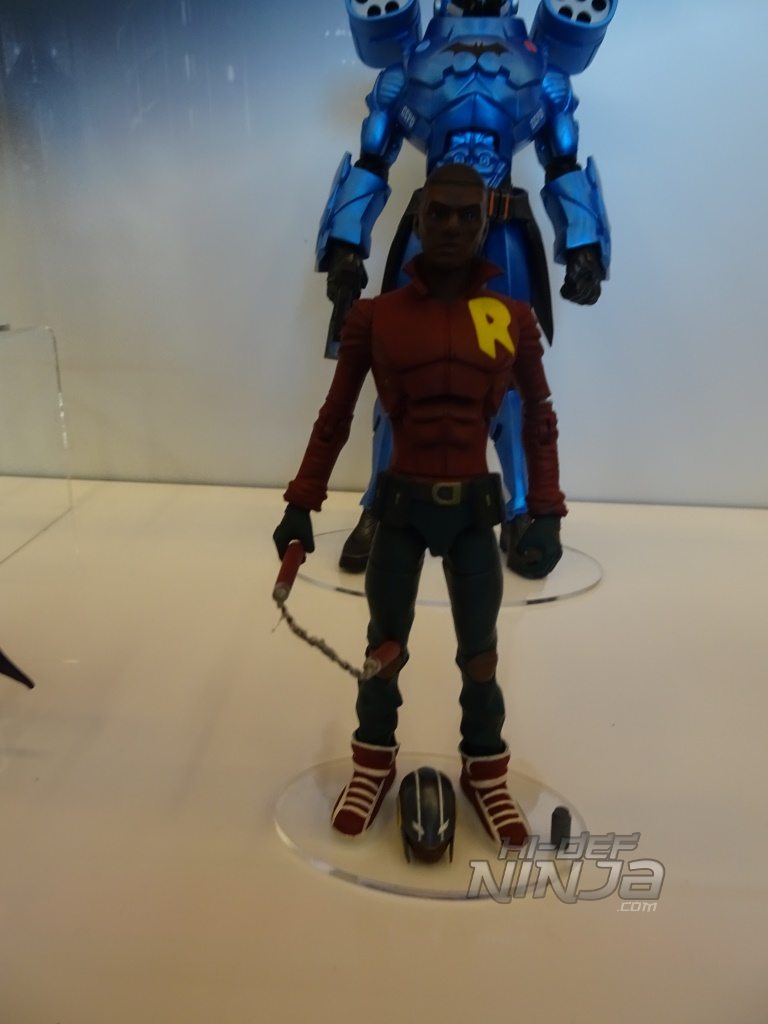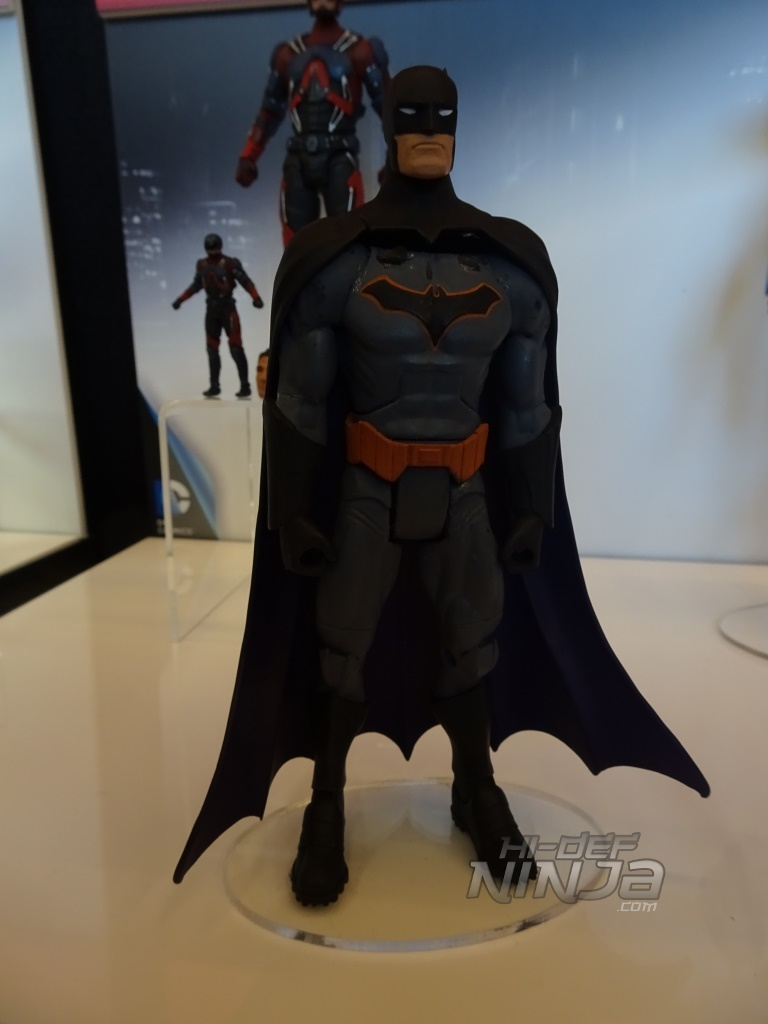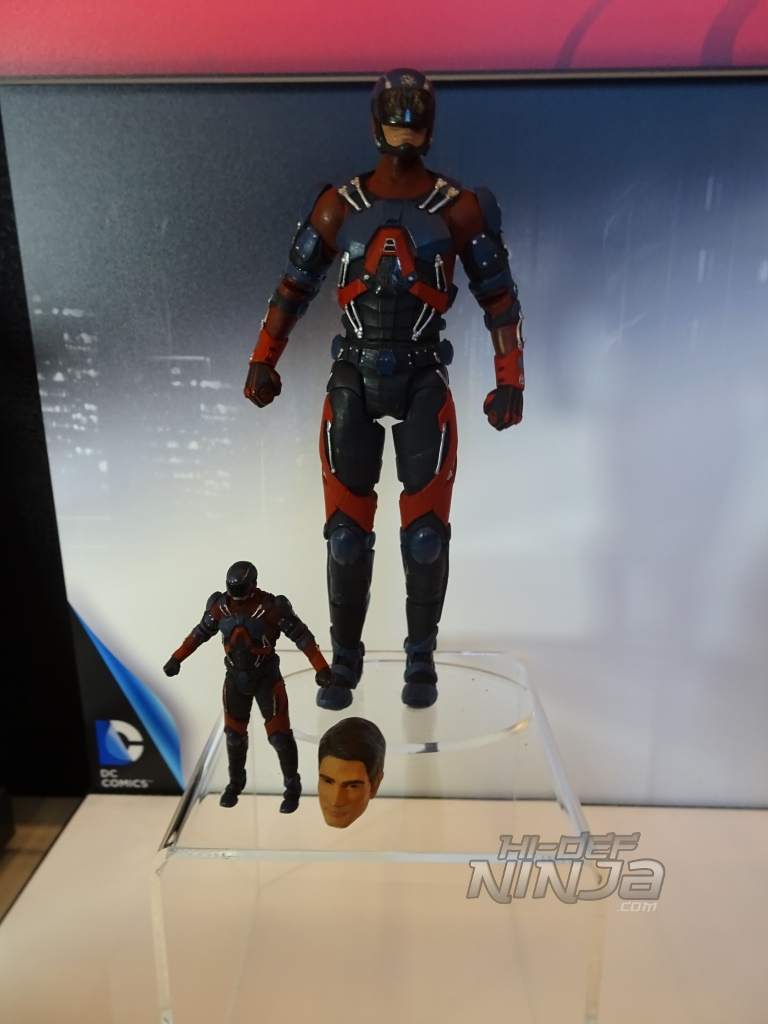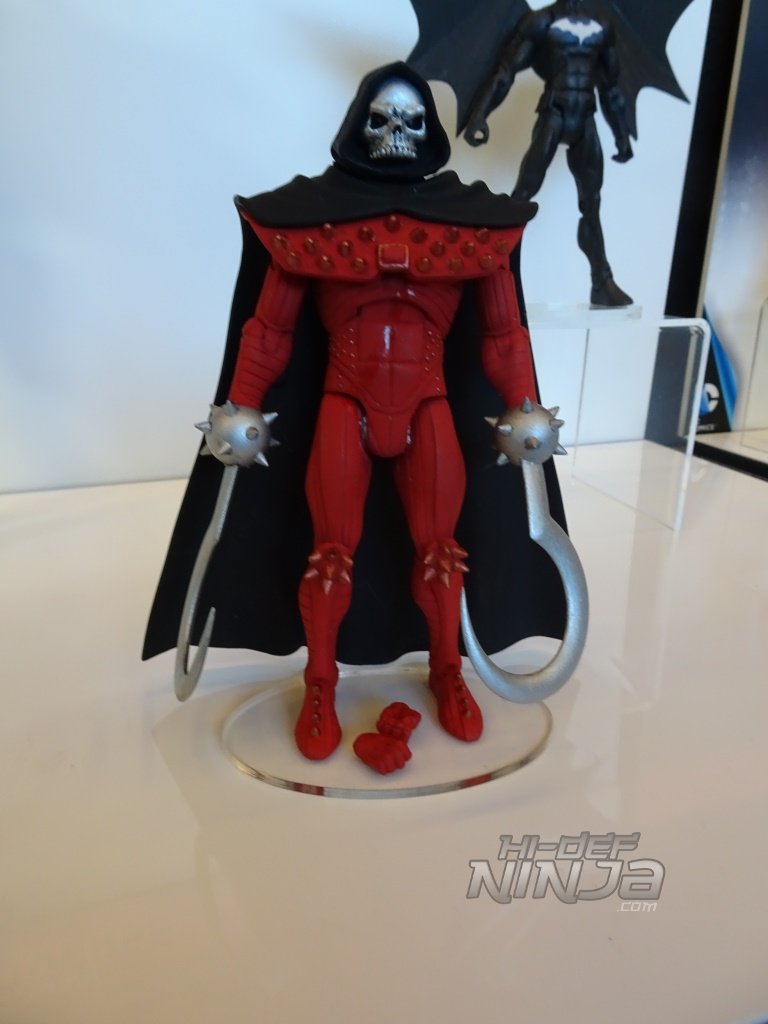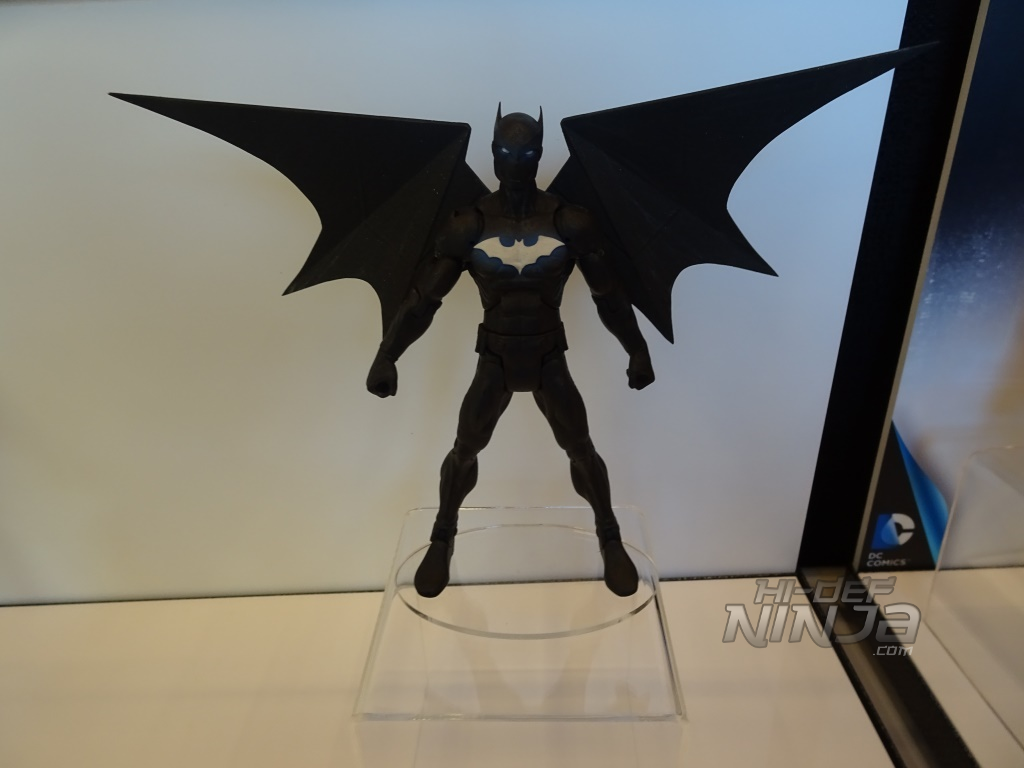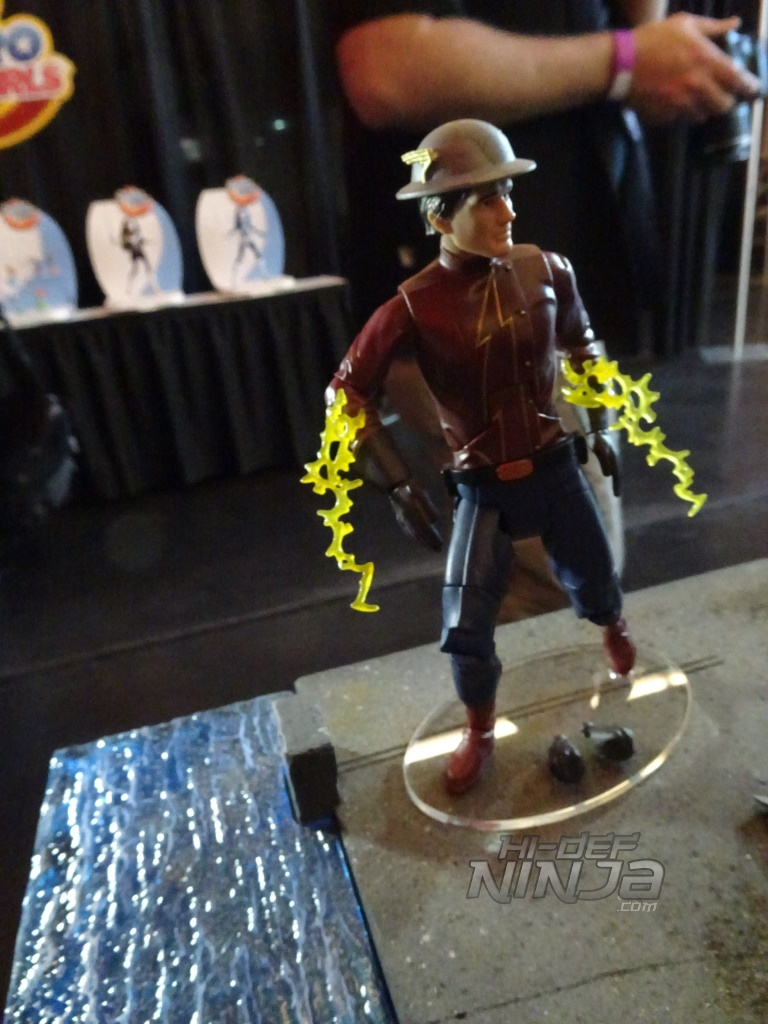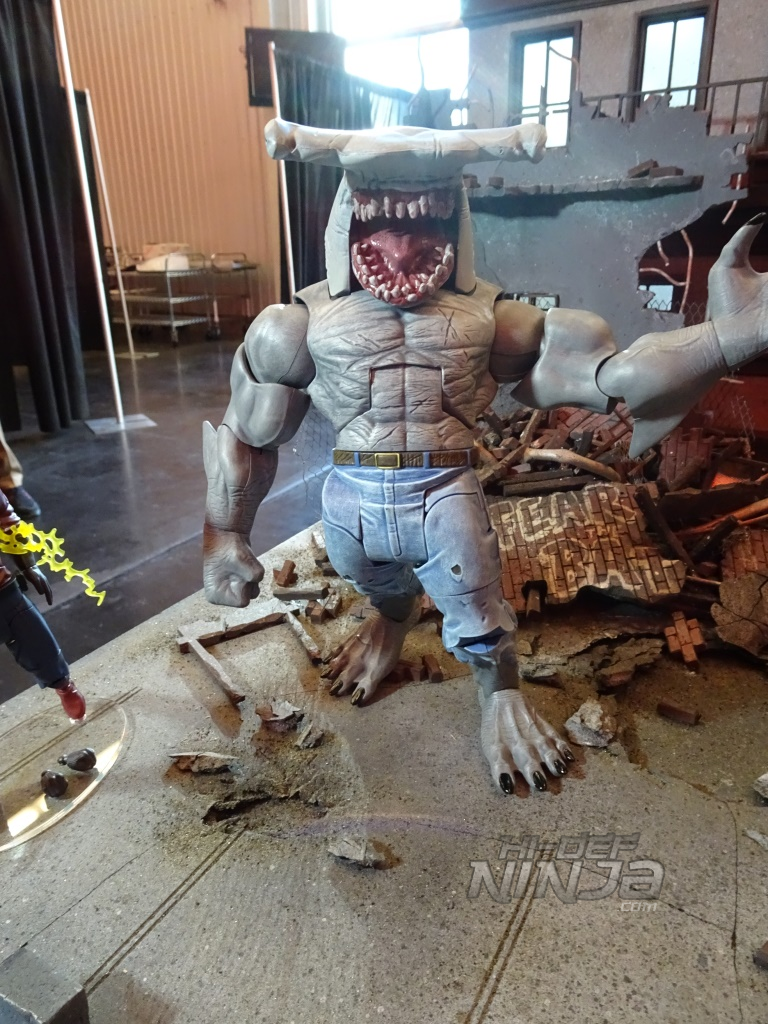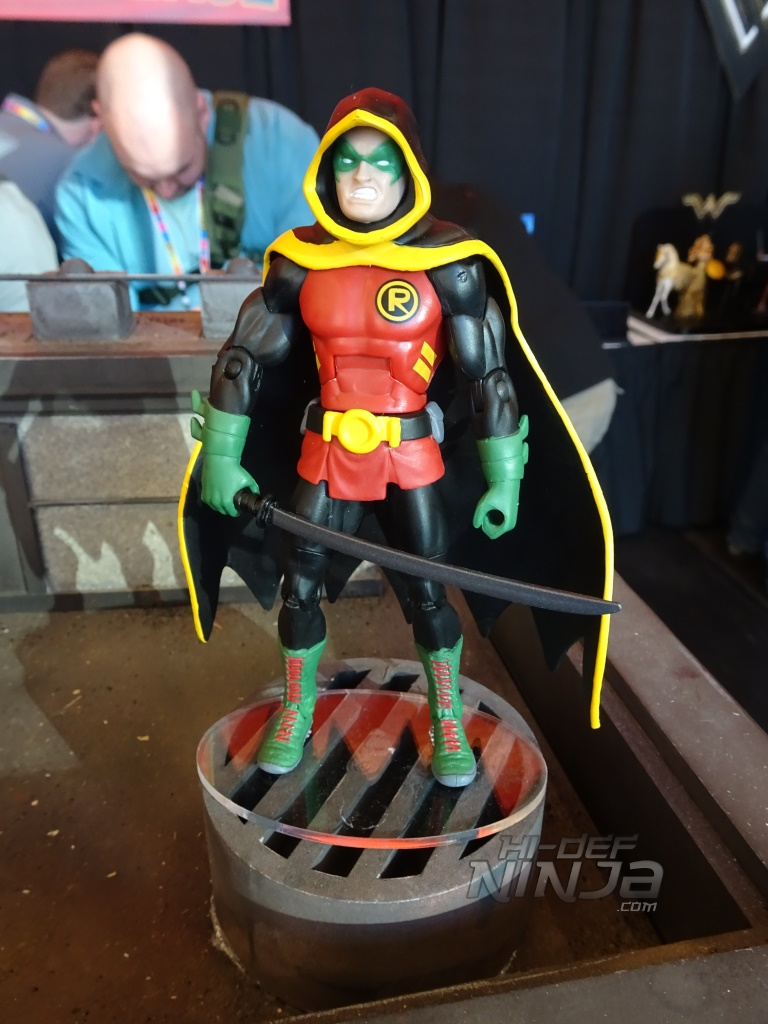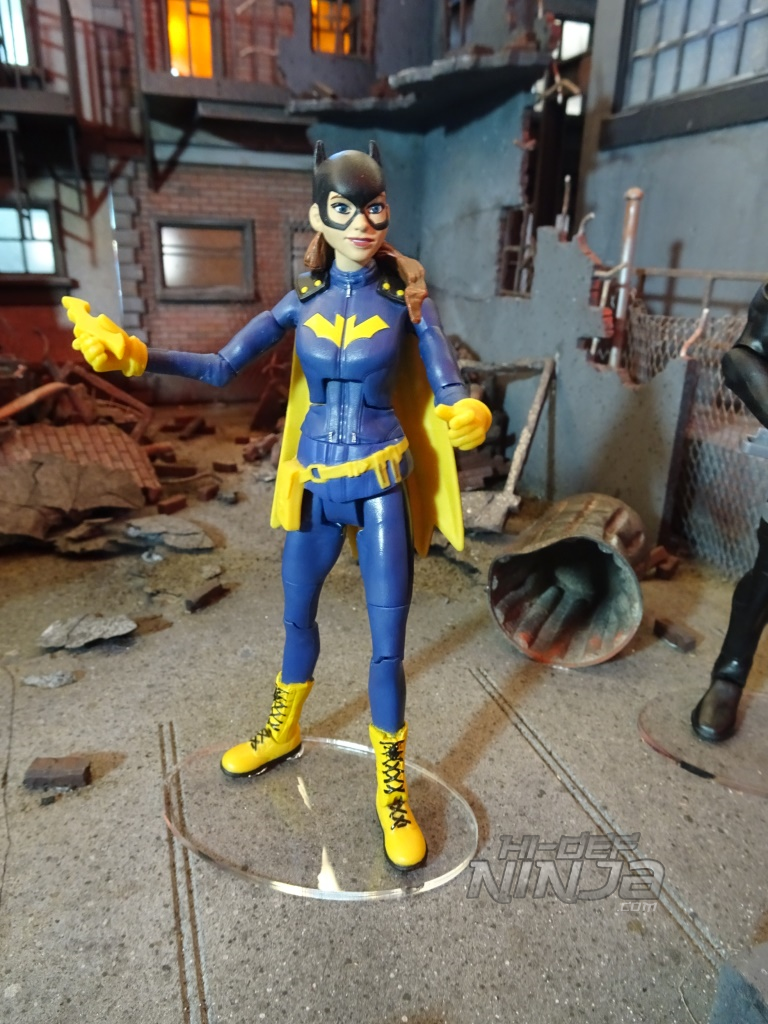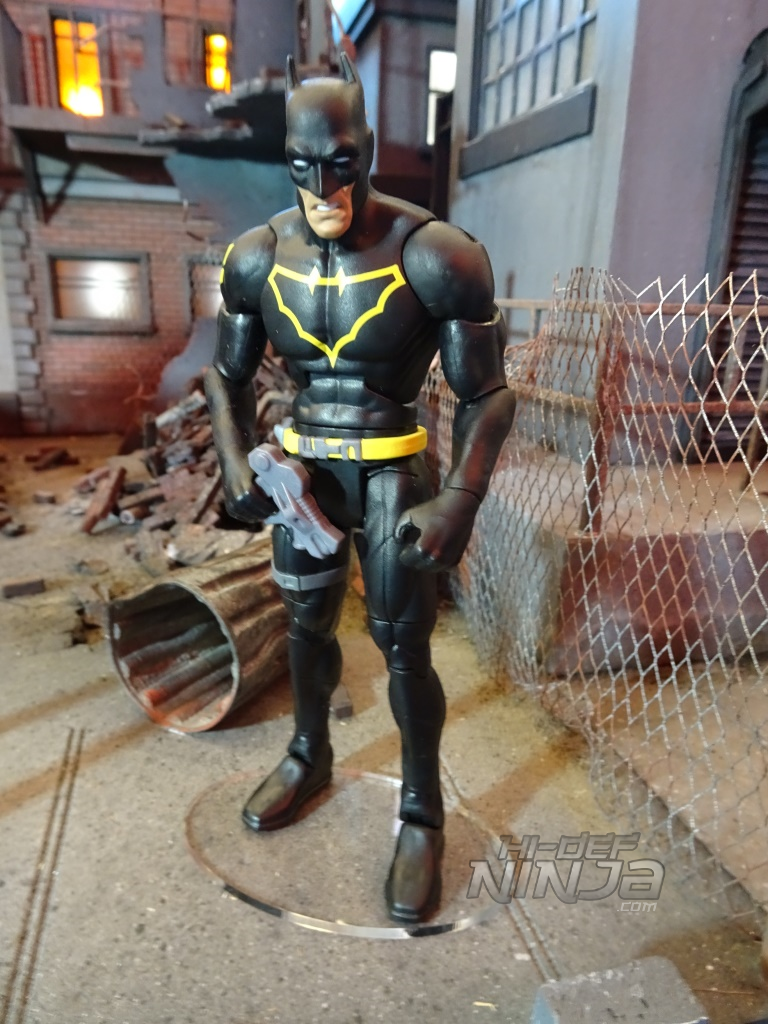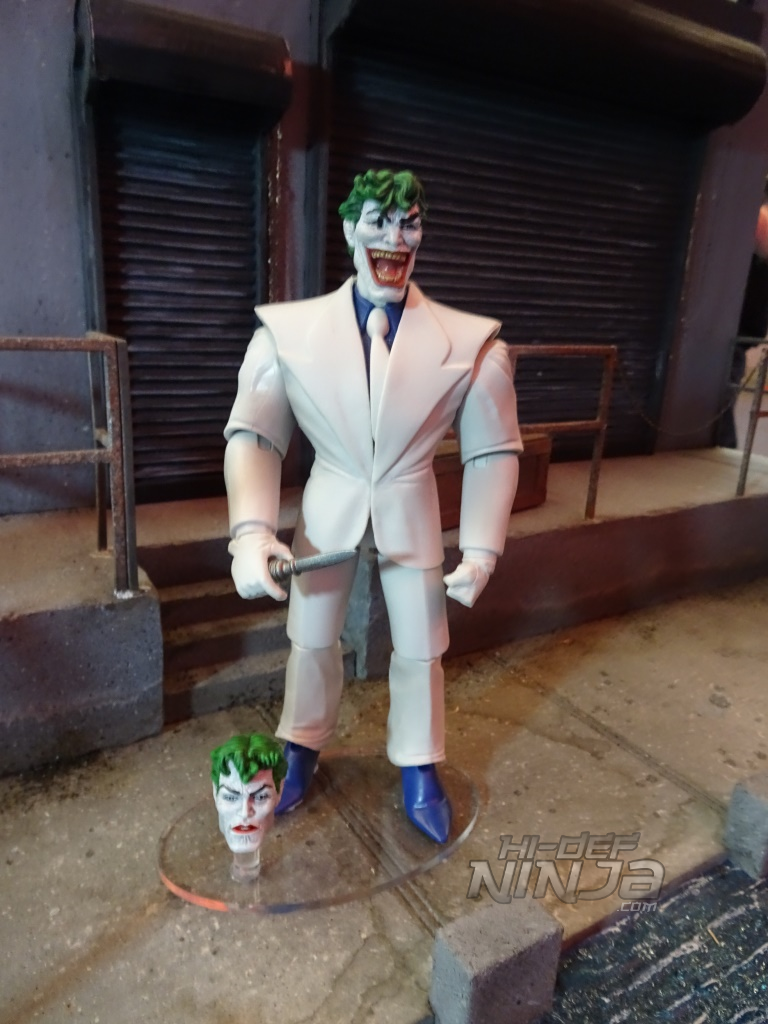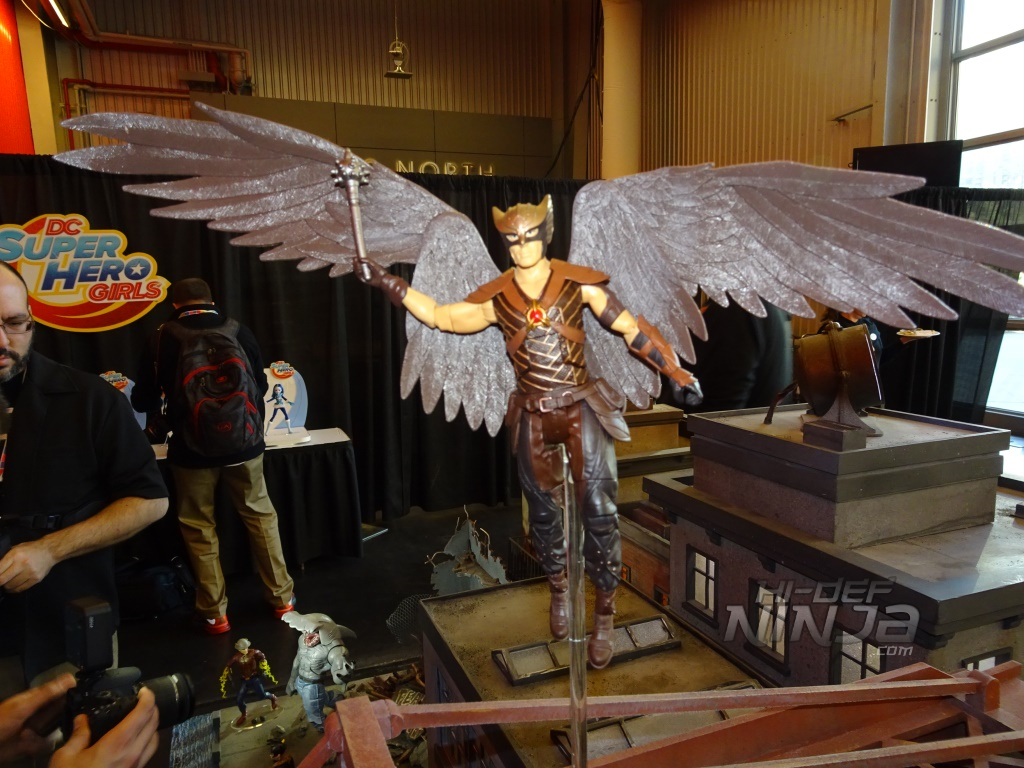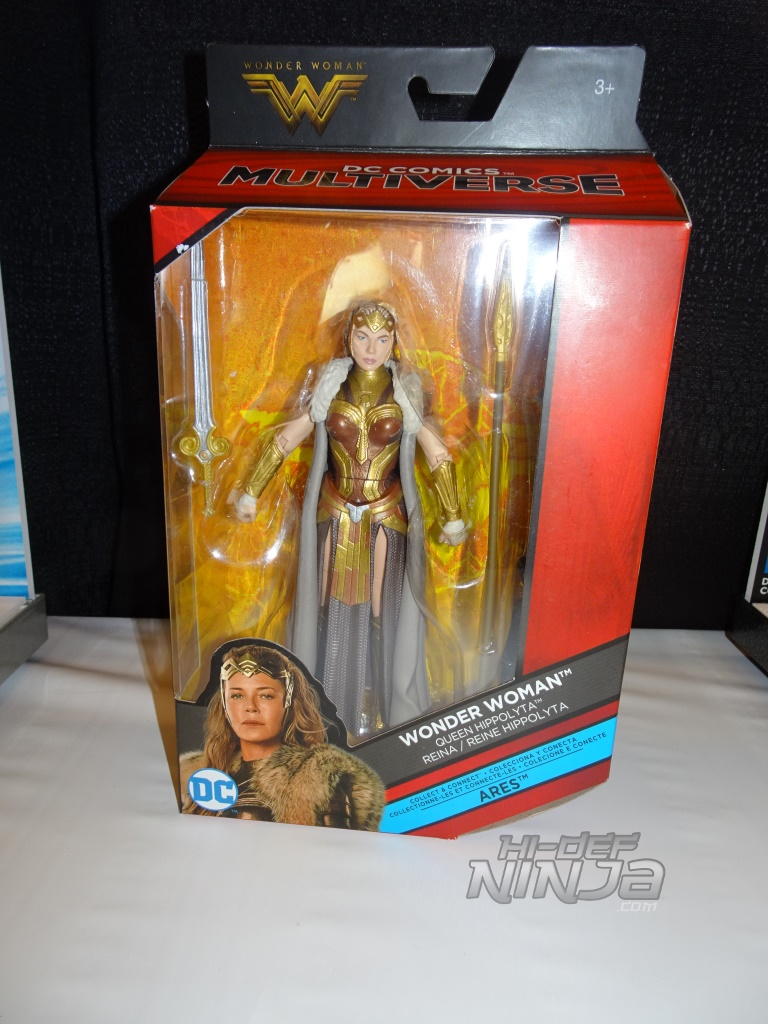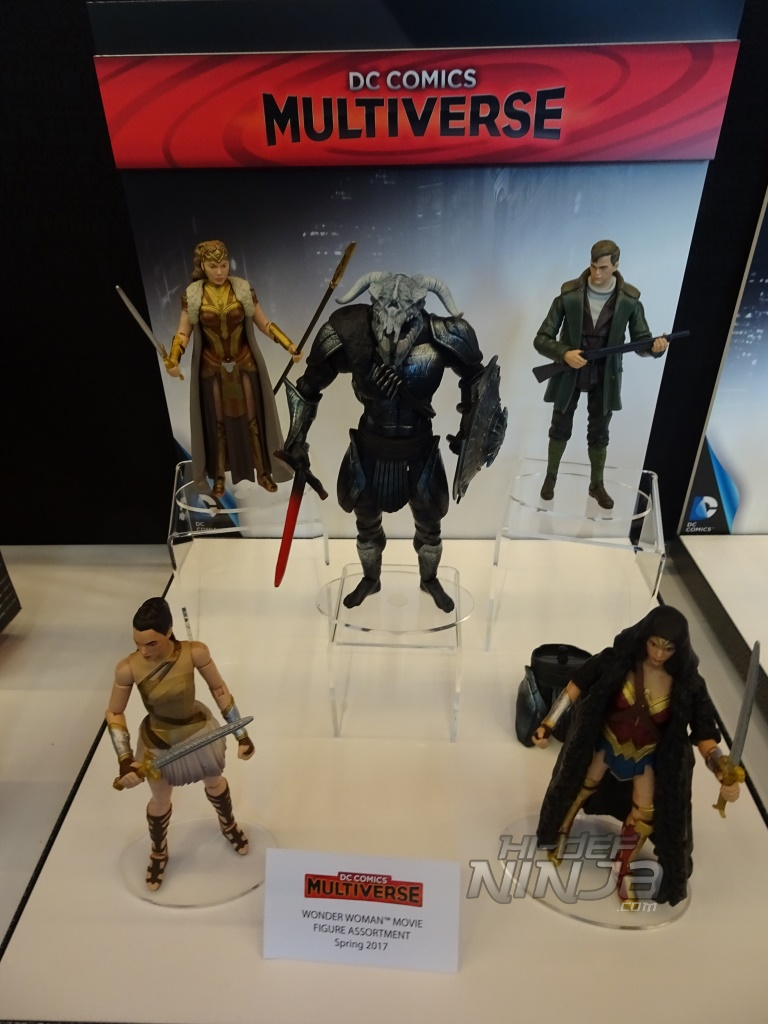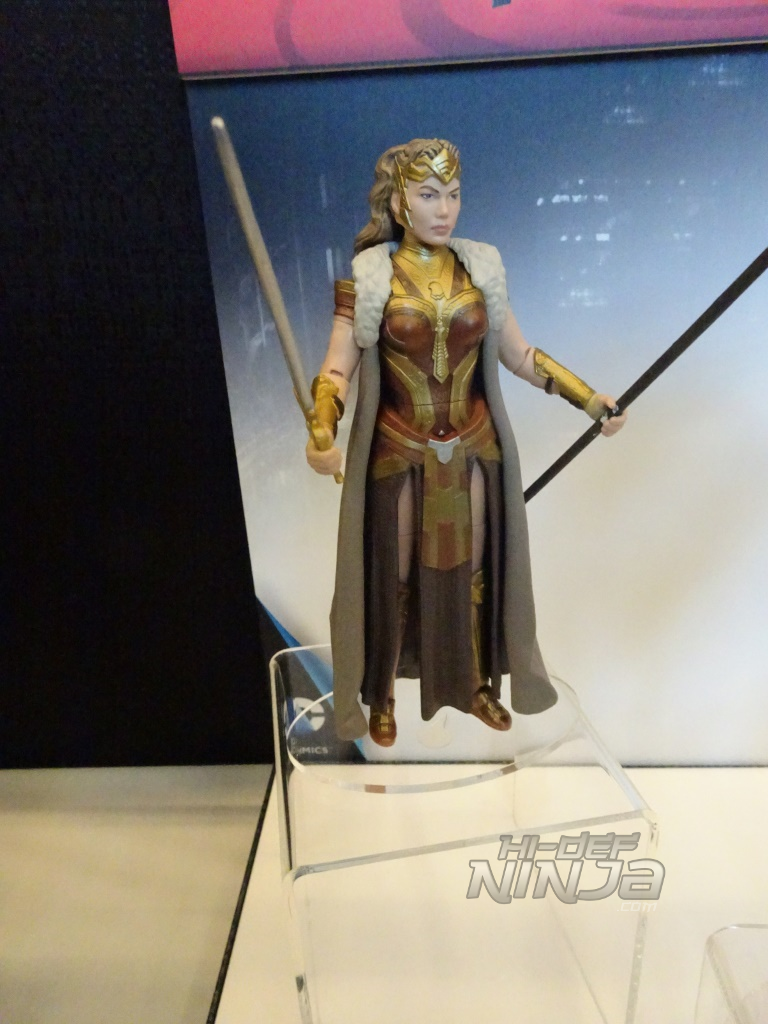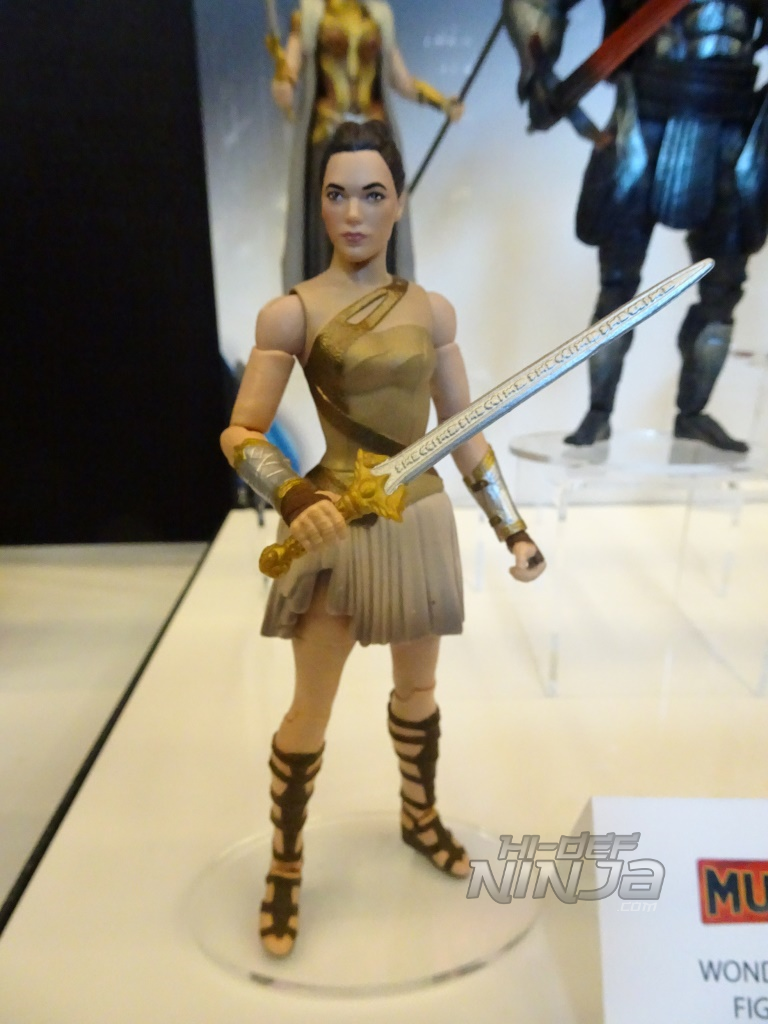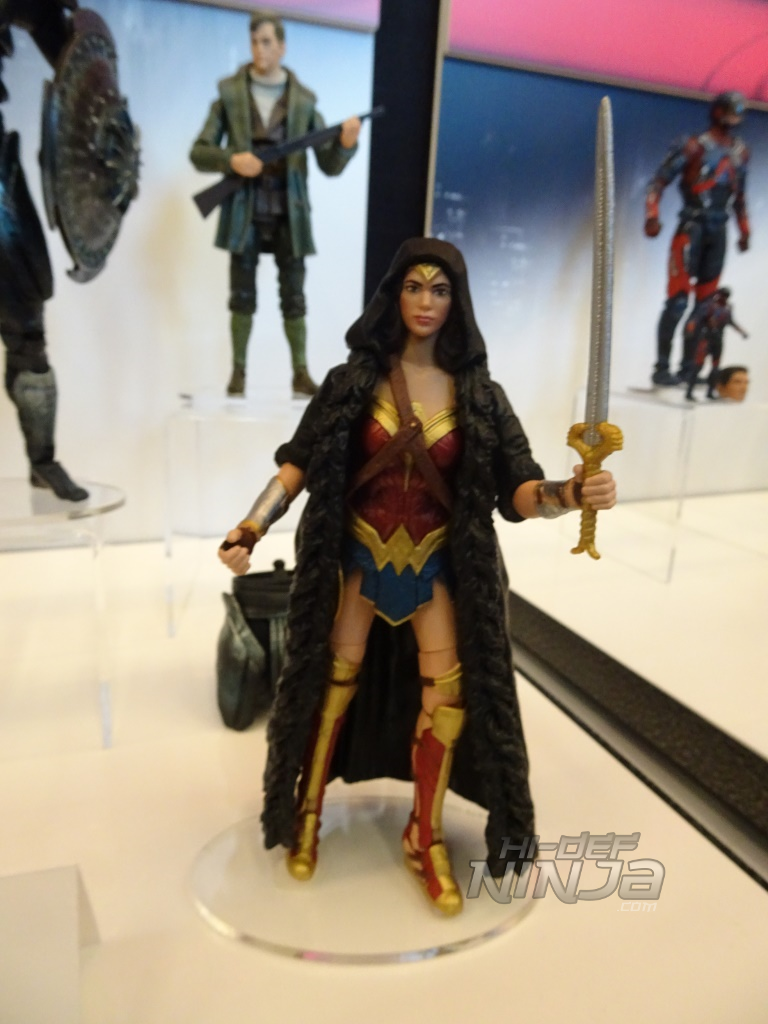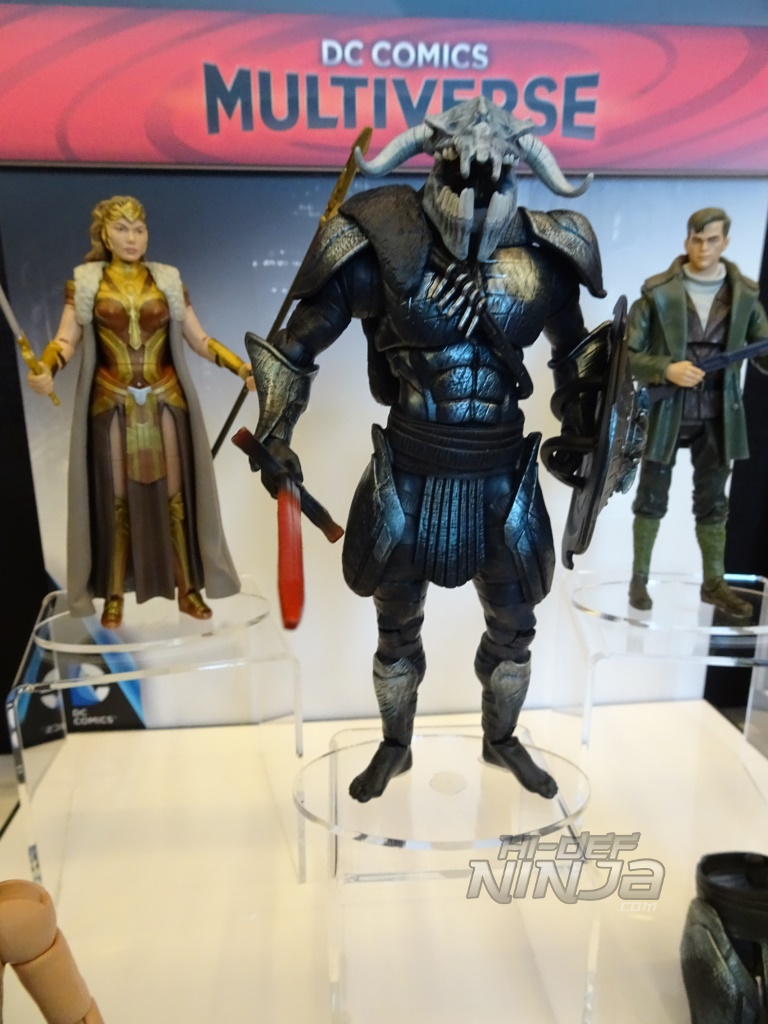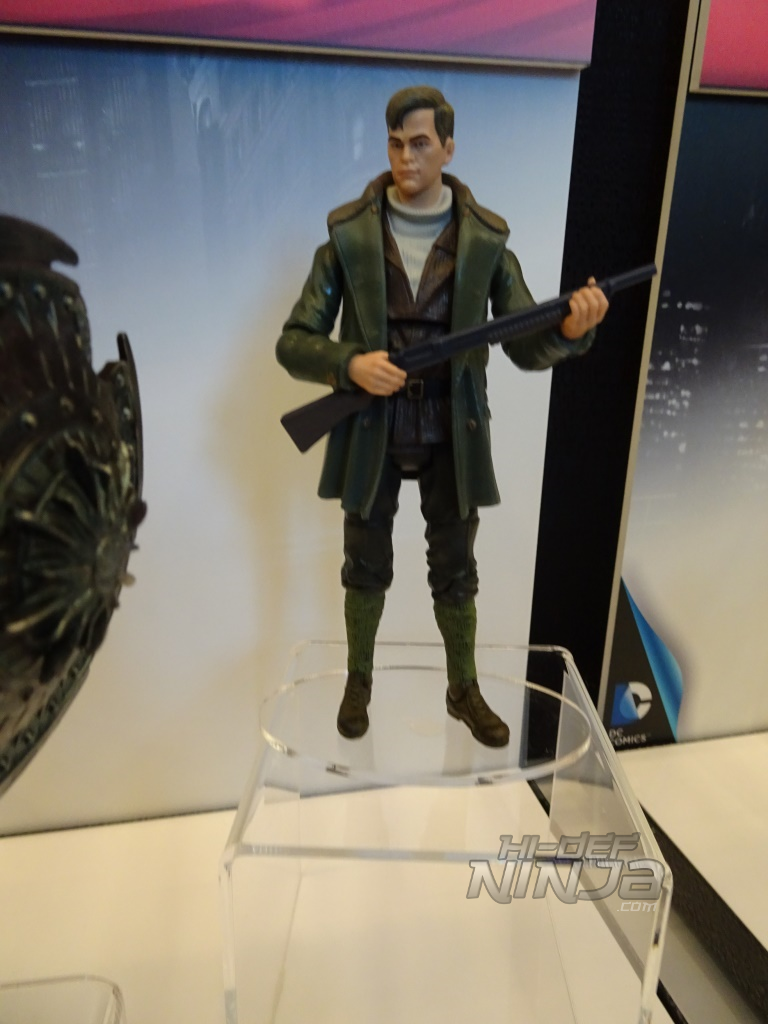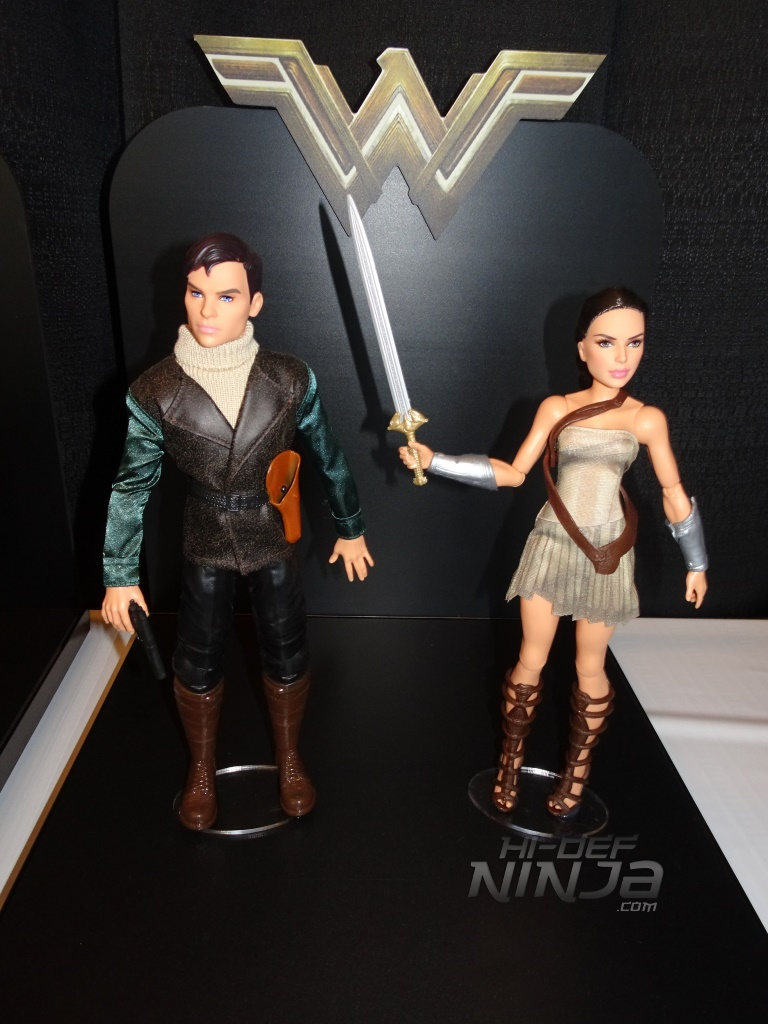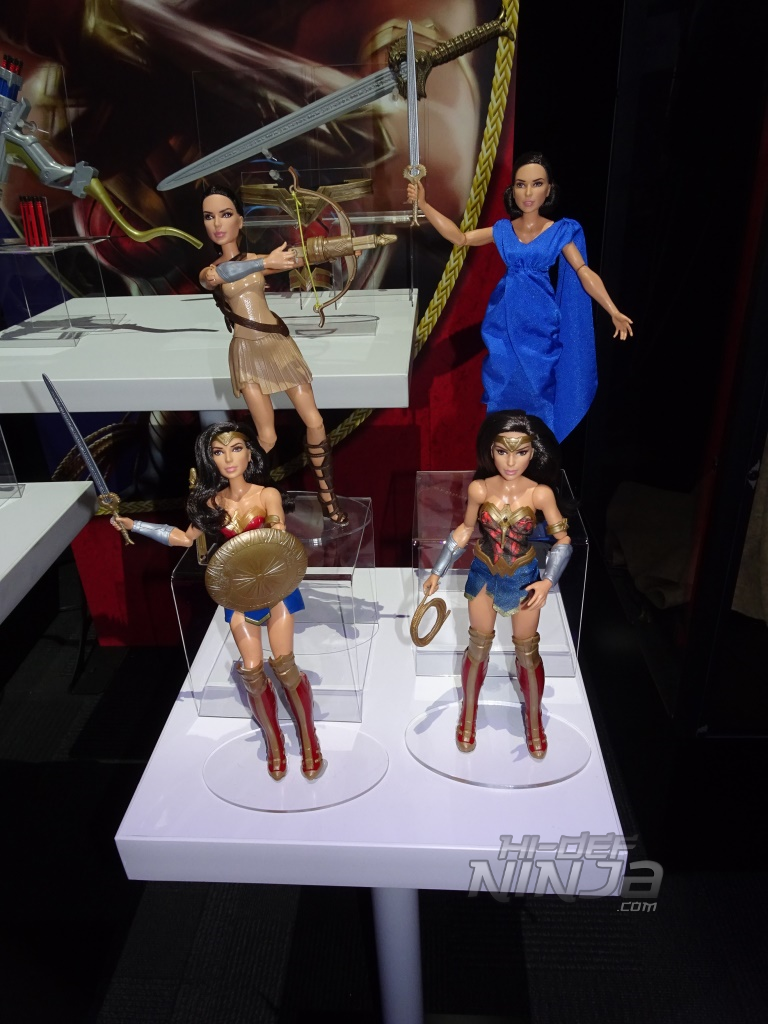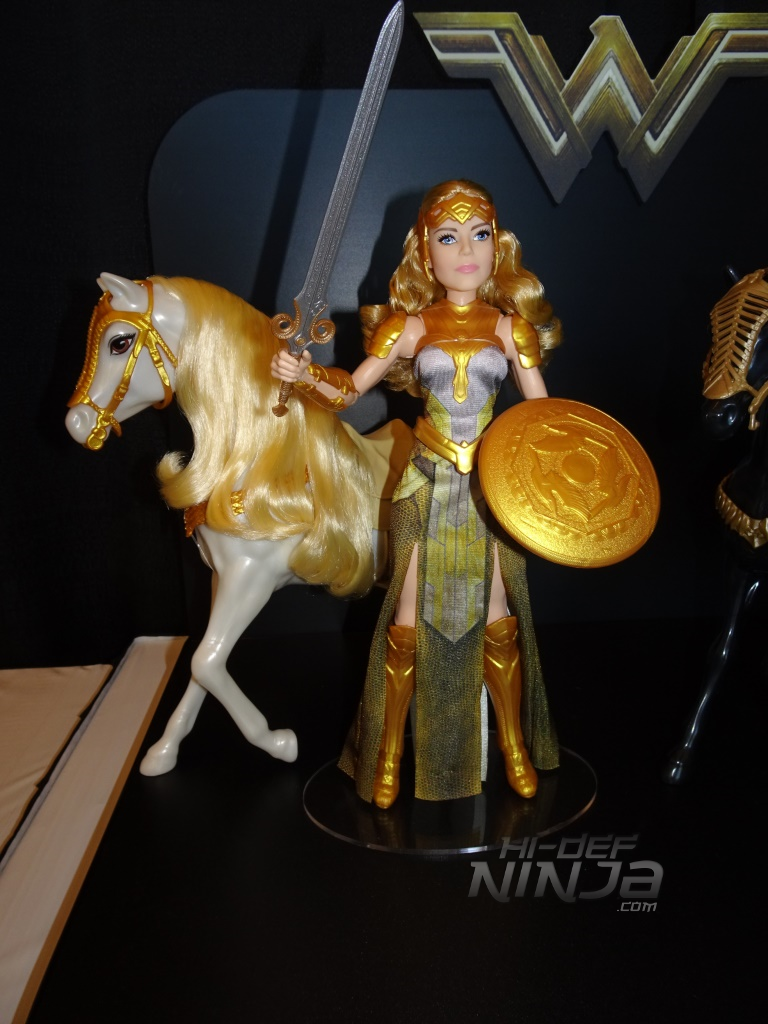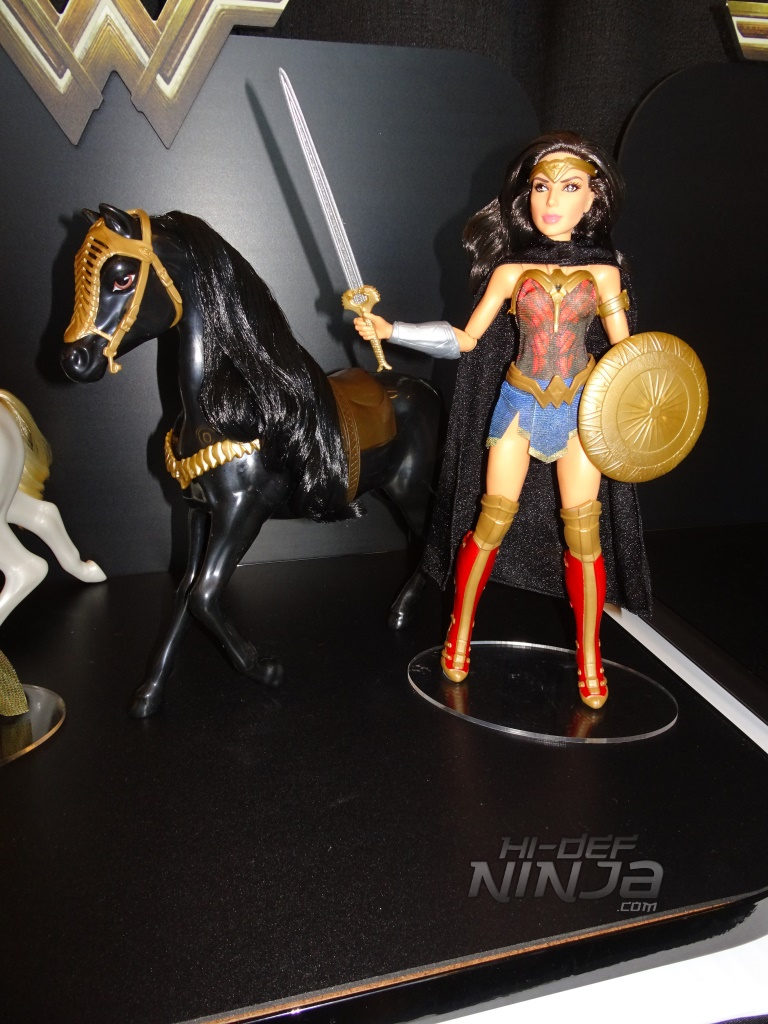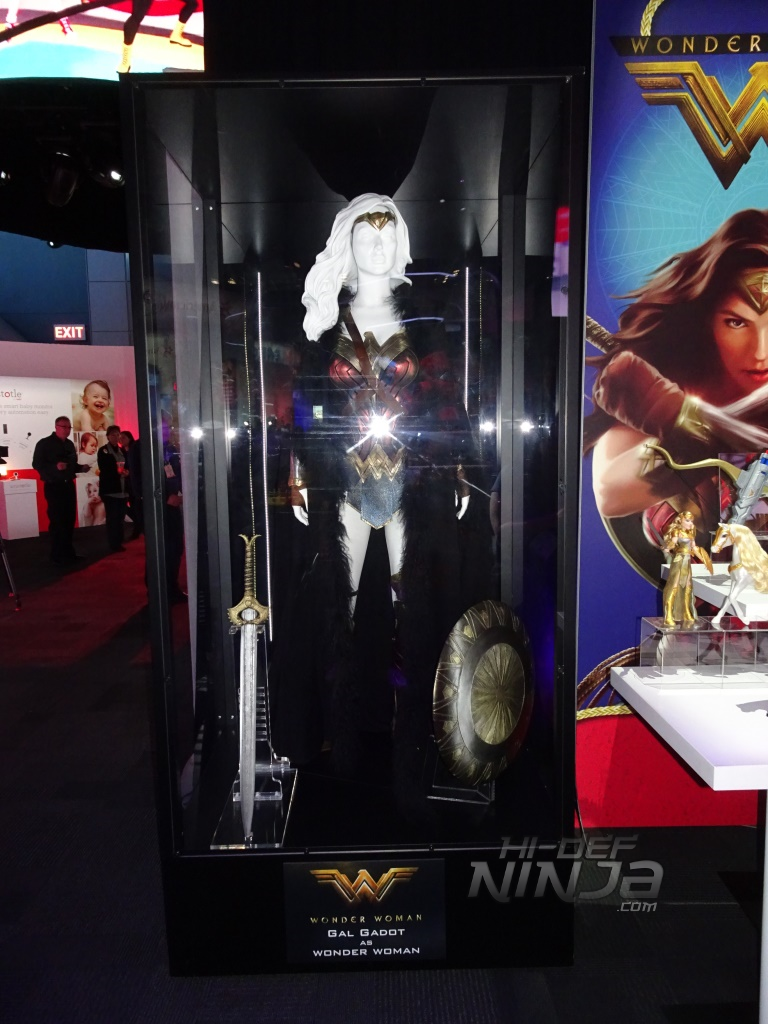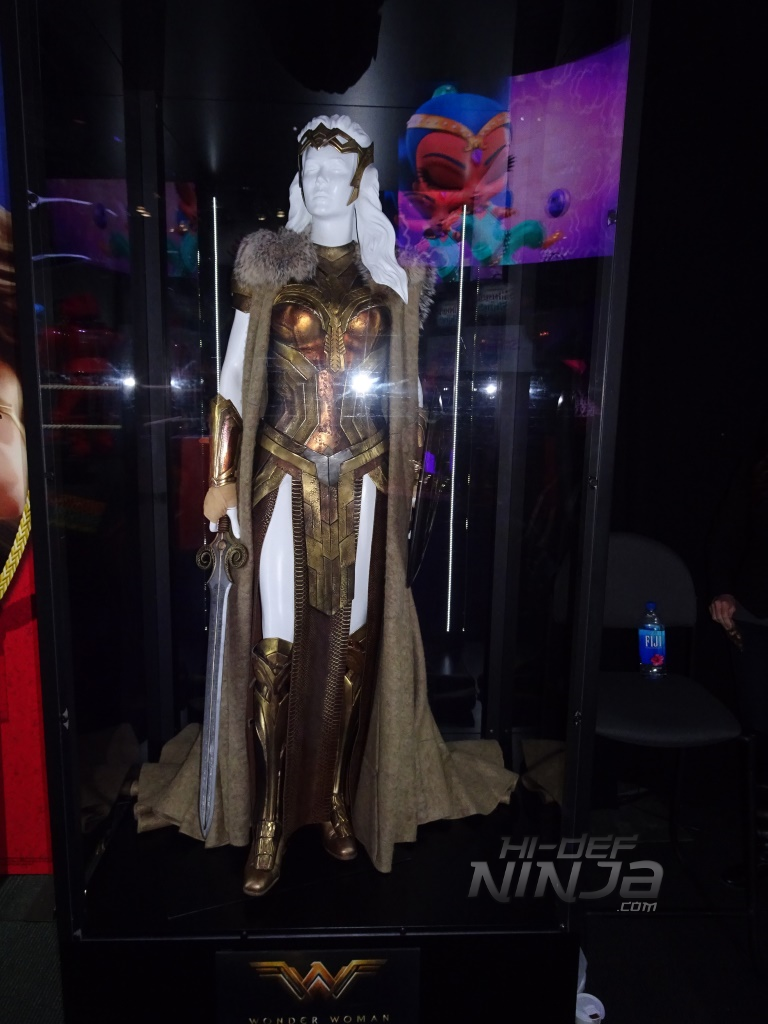 However, the real winner of the entire Matty Collector Preview night and probably the entire Toy Fair show is the upcoming release of the Justice League Elite-Tek Remote Controlled Batmobile. The Batmobile was created in a 1:10 scale and is extremely detailed with Justice League accurate design. The App controlled Batmobile features smoke release from exhaust pipe, moving missiles on hood of car, moving steering wheel and light-up cockpit, roaring engine sounds, and four armored-up wheels. The cockpit includes a camera so you can drive from Batman's POV via an app-controlled device. There is a special "jump mode" feature that elevates the Batmobile with hydraulic-like movement. Finally, the Batmobile features an augmented reality feature that will project missiles and gunfire shooting out of the cannons.
While not cheap at $250, this is a good price point for the collectors out there wanting to add a really nice piece to their collection and as someone who has put together a gas powered RC car, this is nowhere near expensive.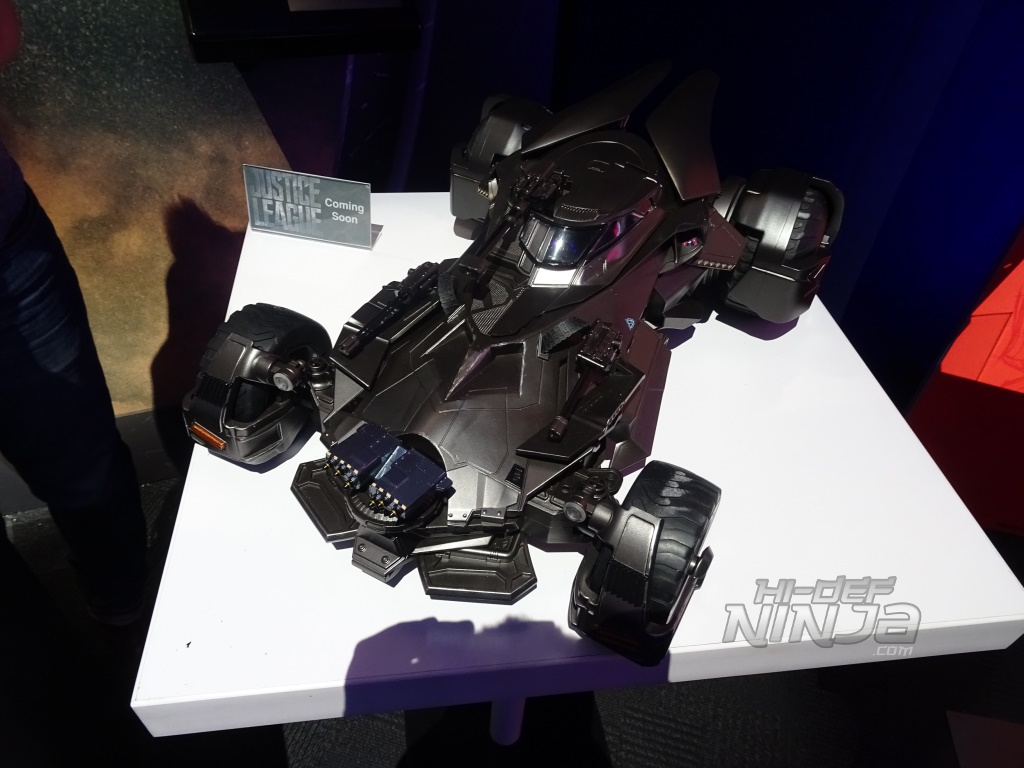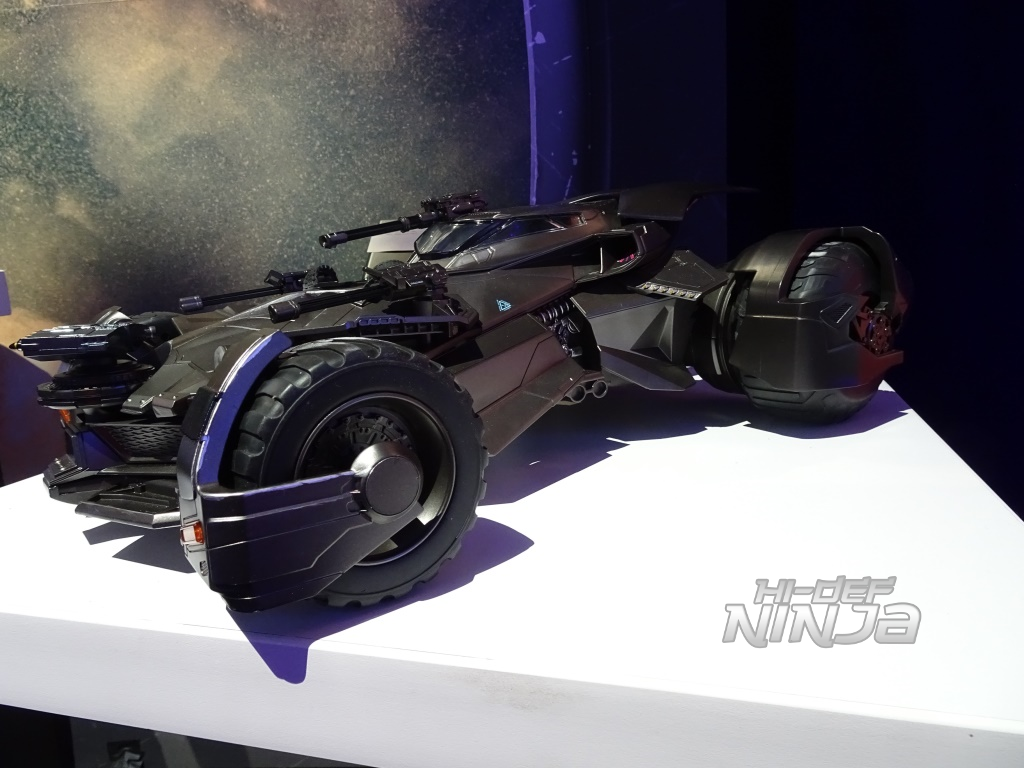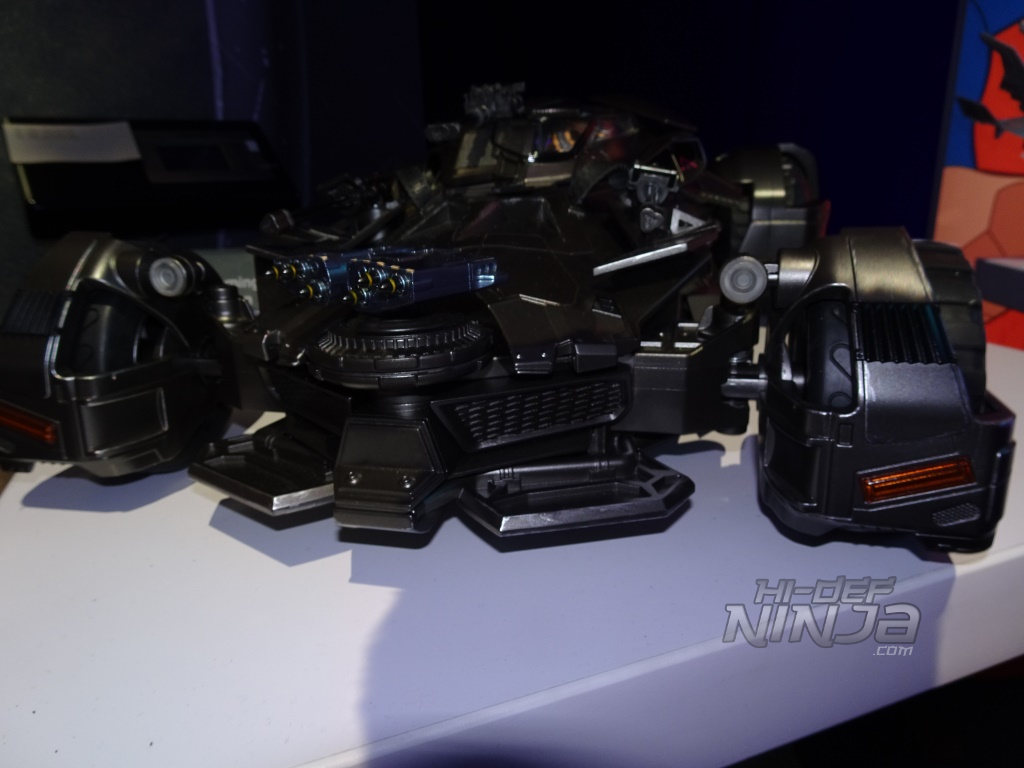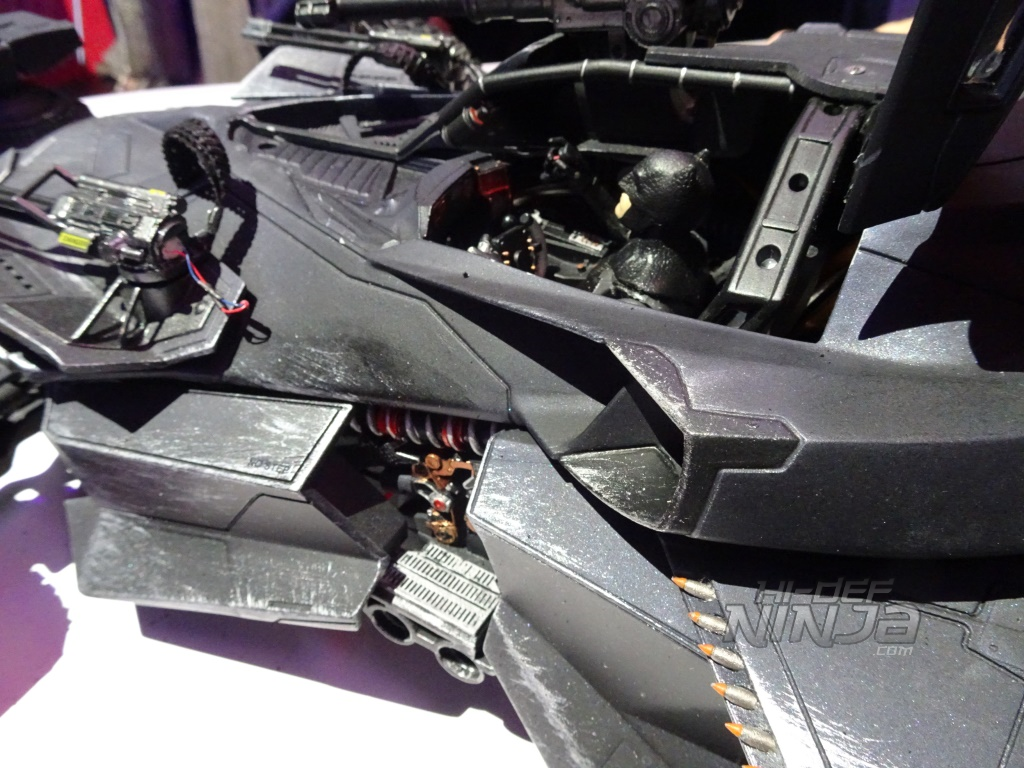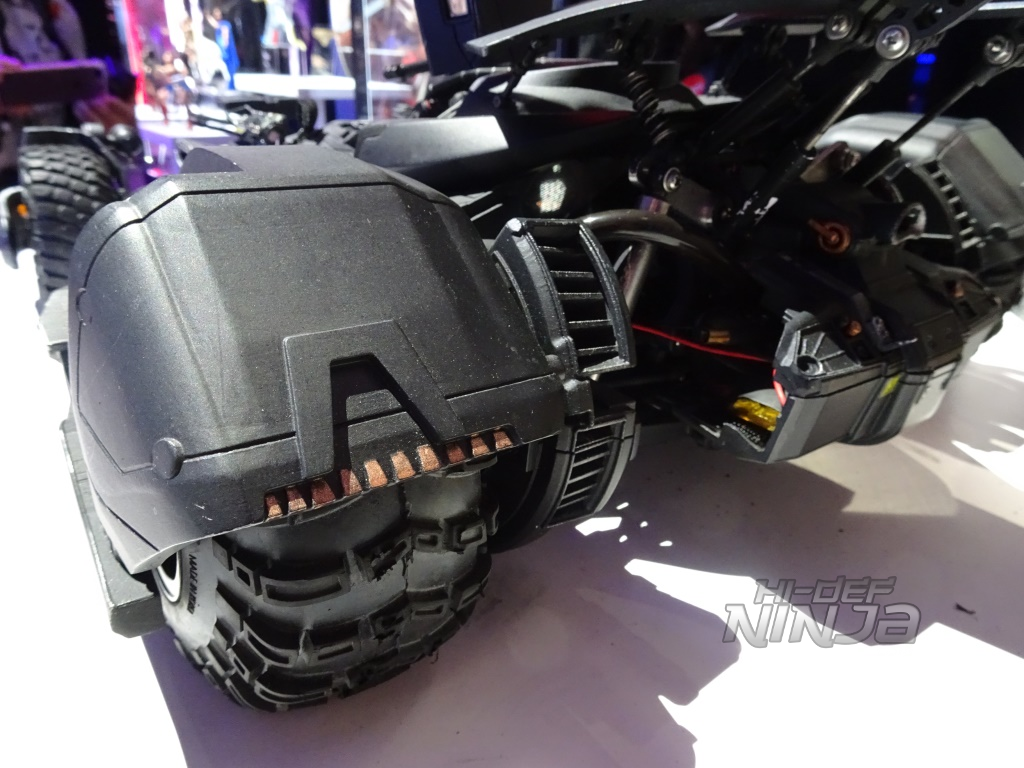 Below is a video demo of the Batmobile in action. One note, though; this was the prototype that the creator made, so there will be changes on the final product.
Teen Titans Go! Included their Mini Figure Assortment, Super Tooters, and a Smooth Talker Beast Boy.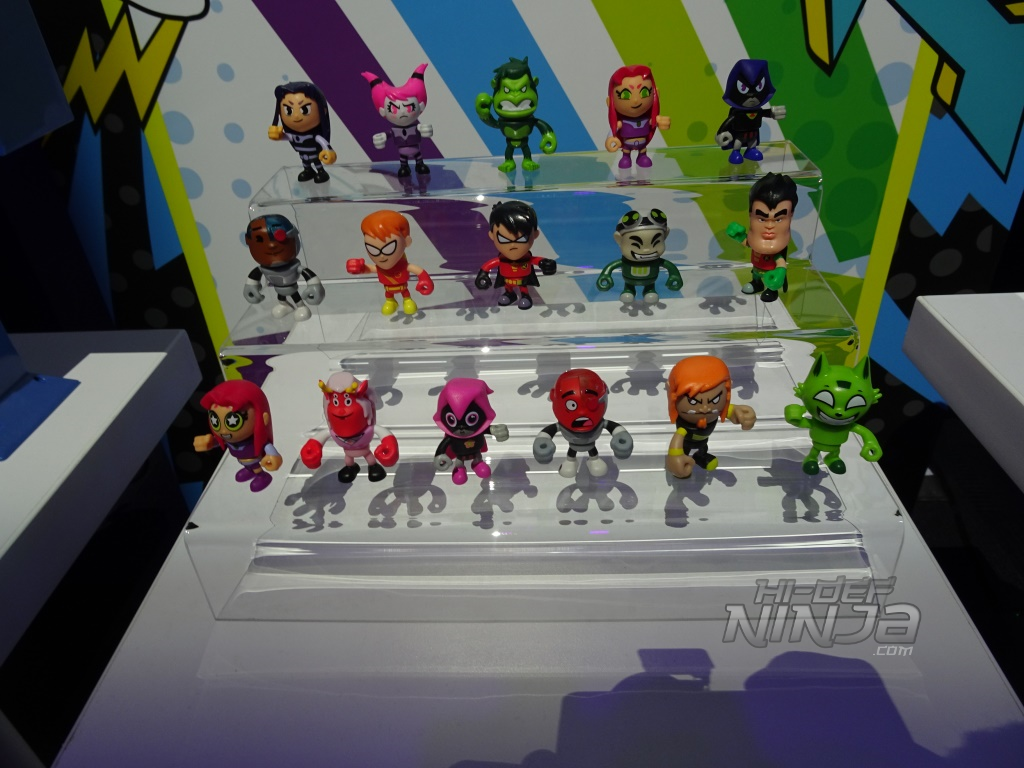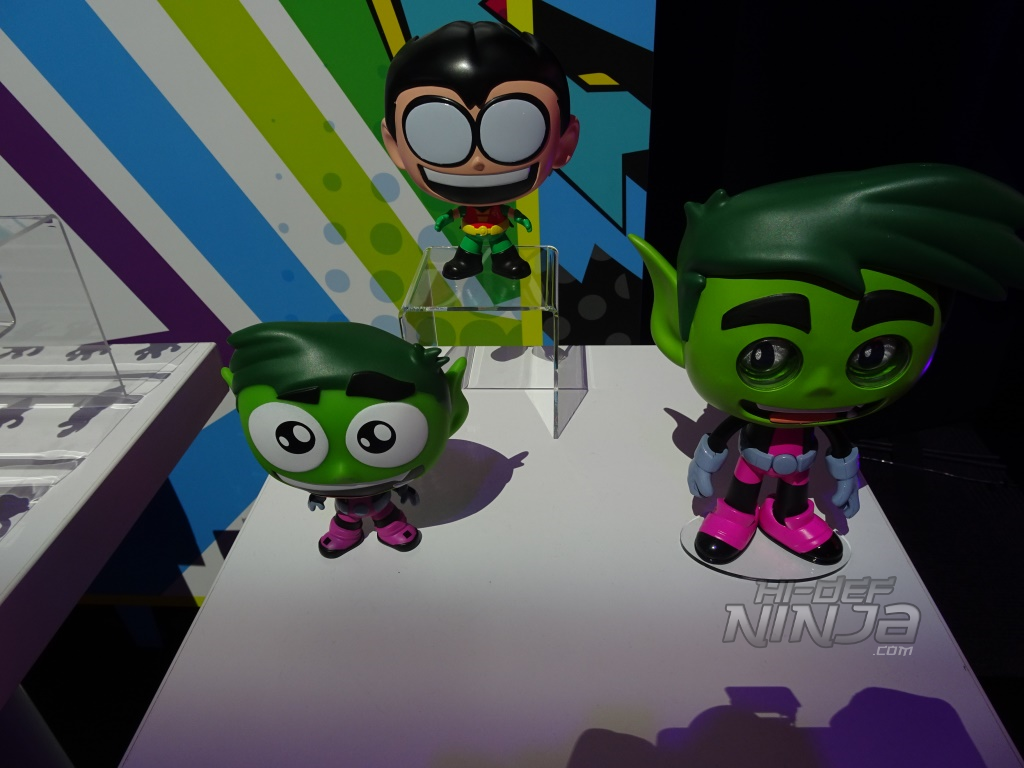 DC Super Hero Girls figures and doll assortment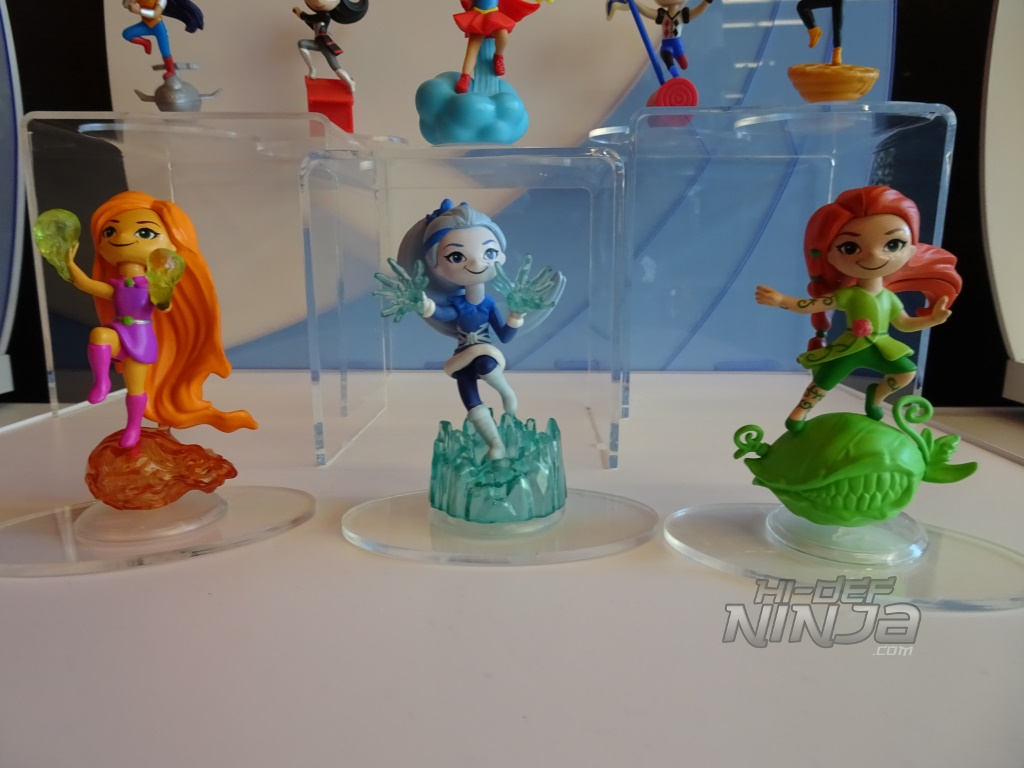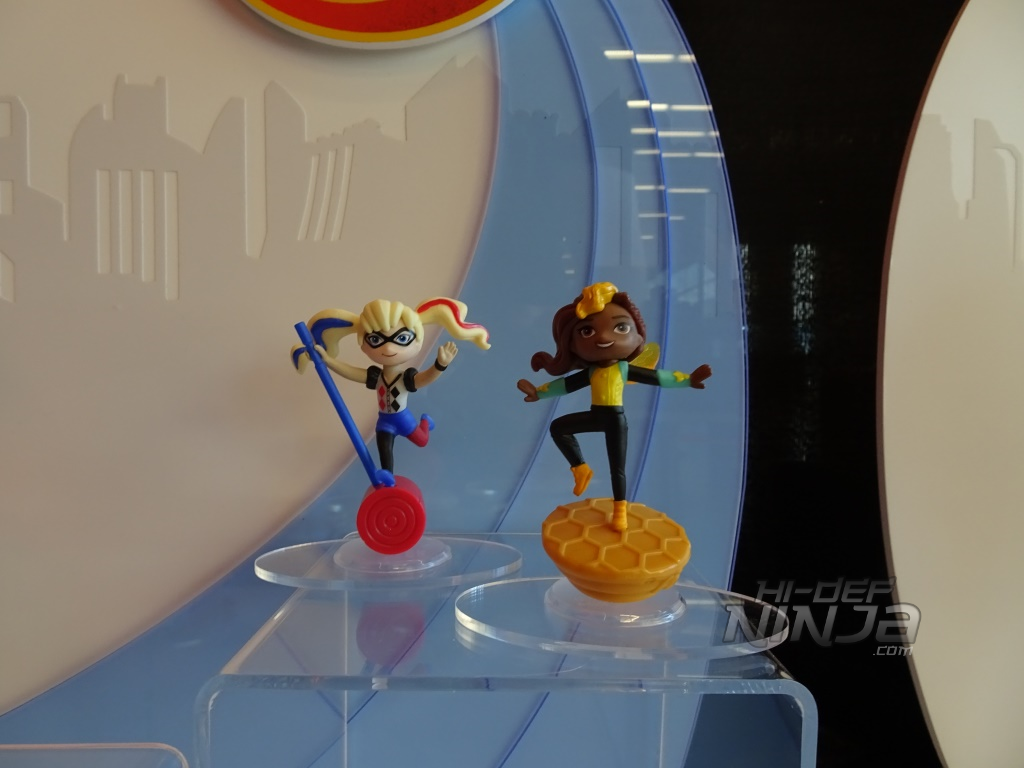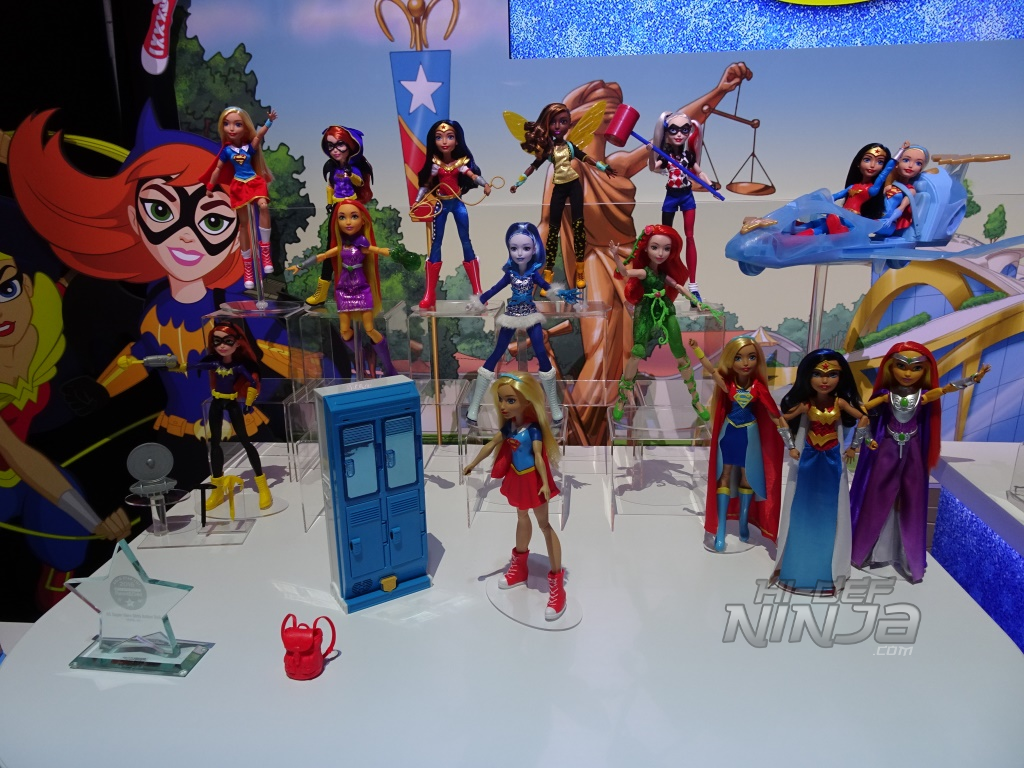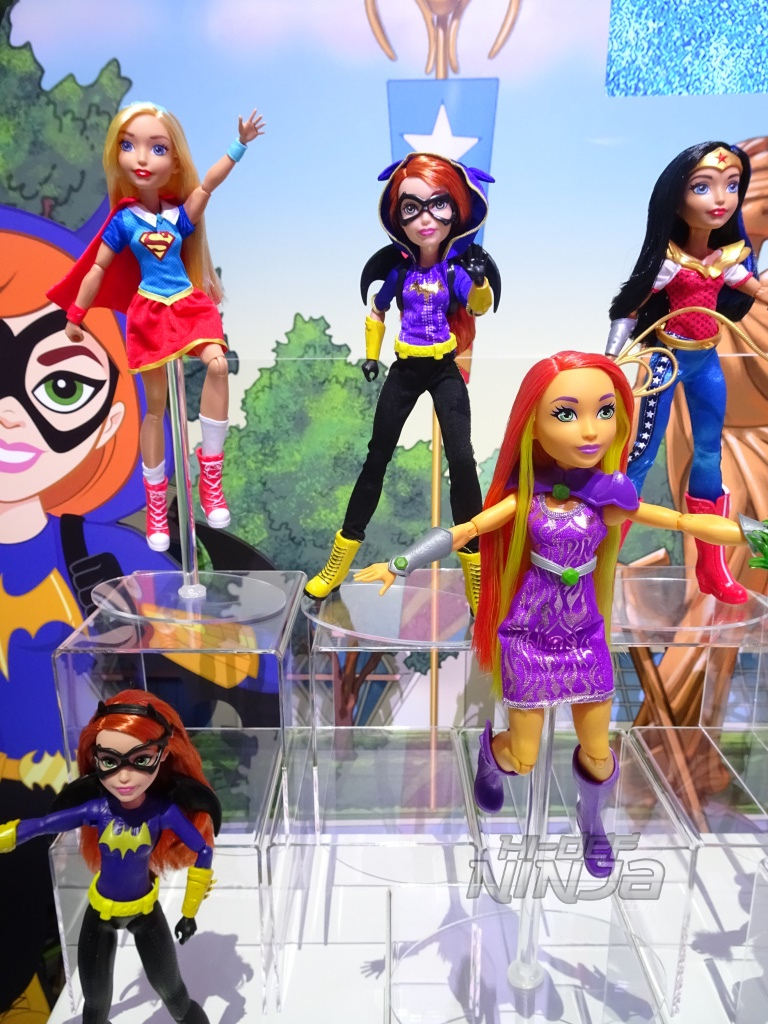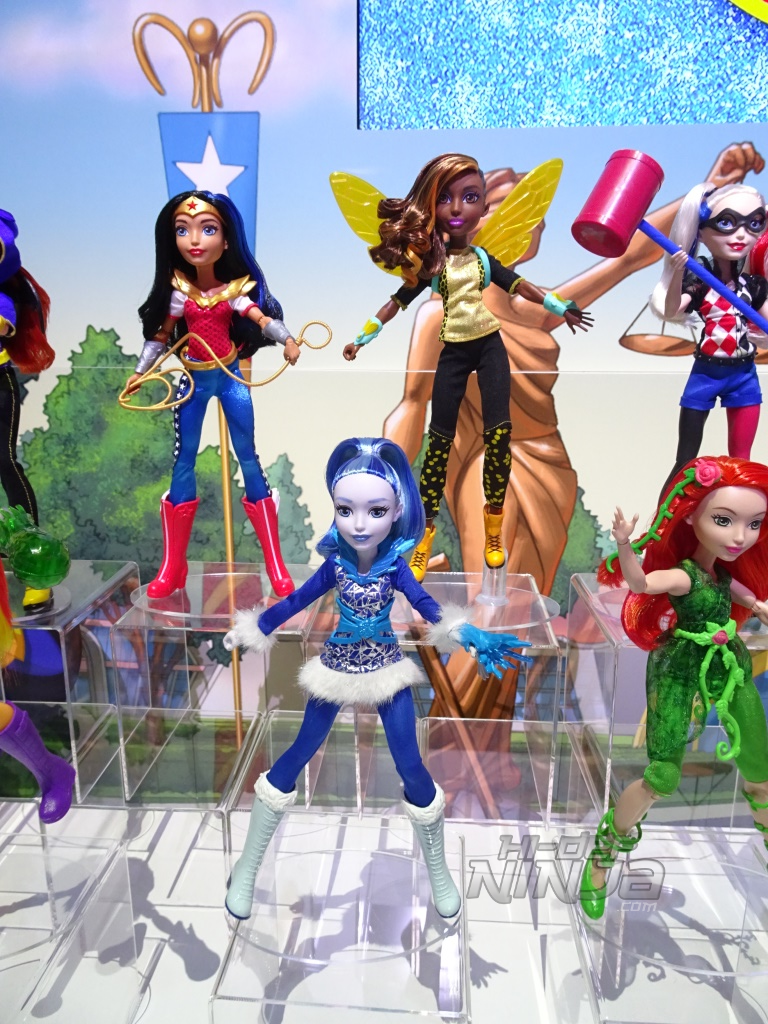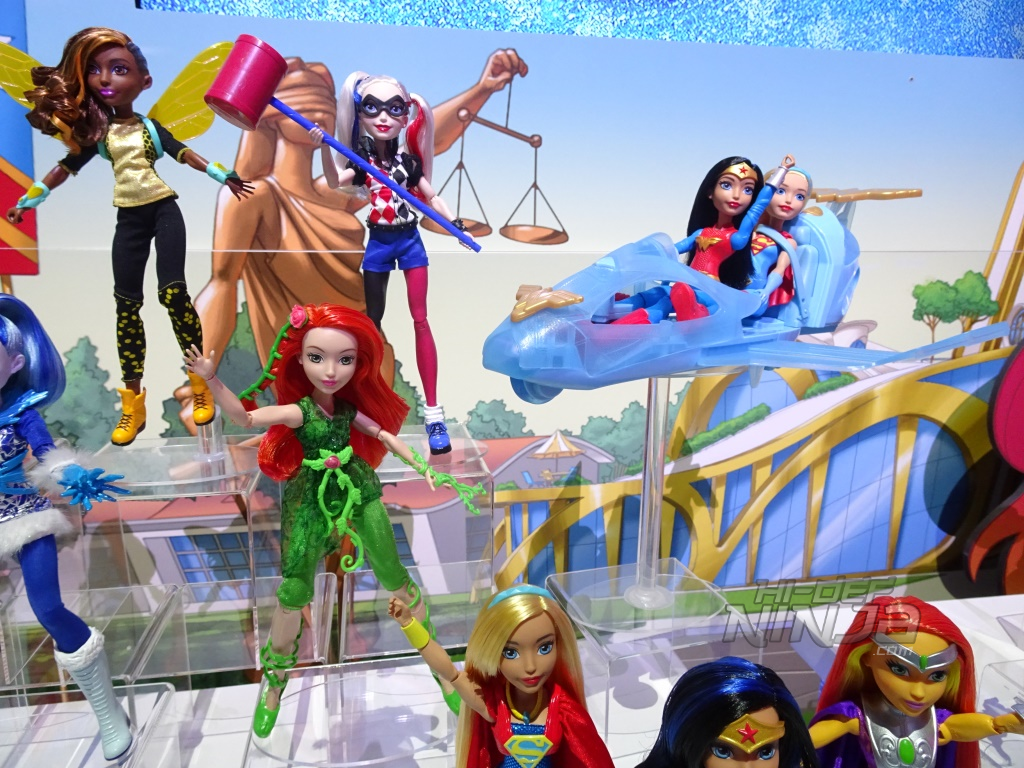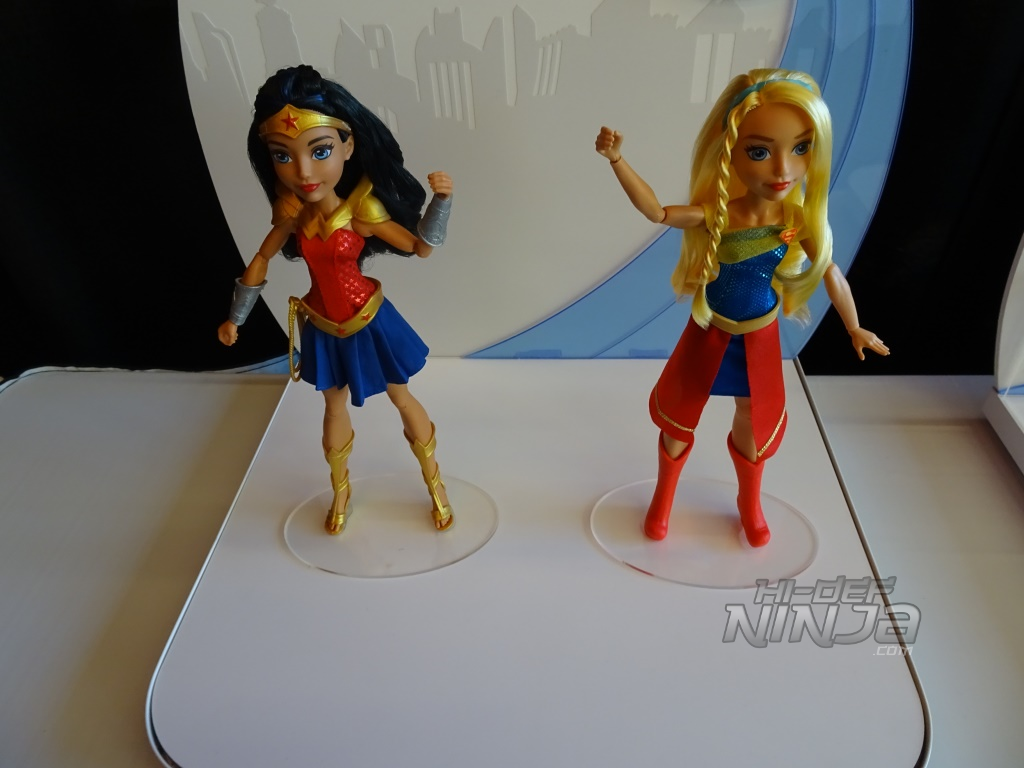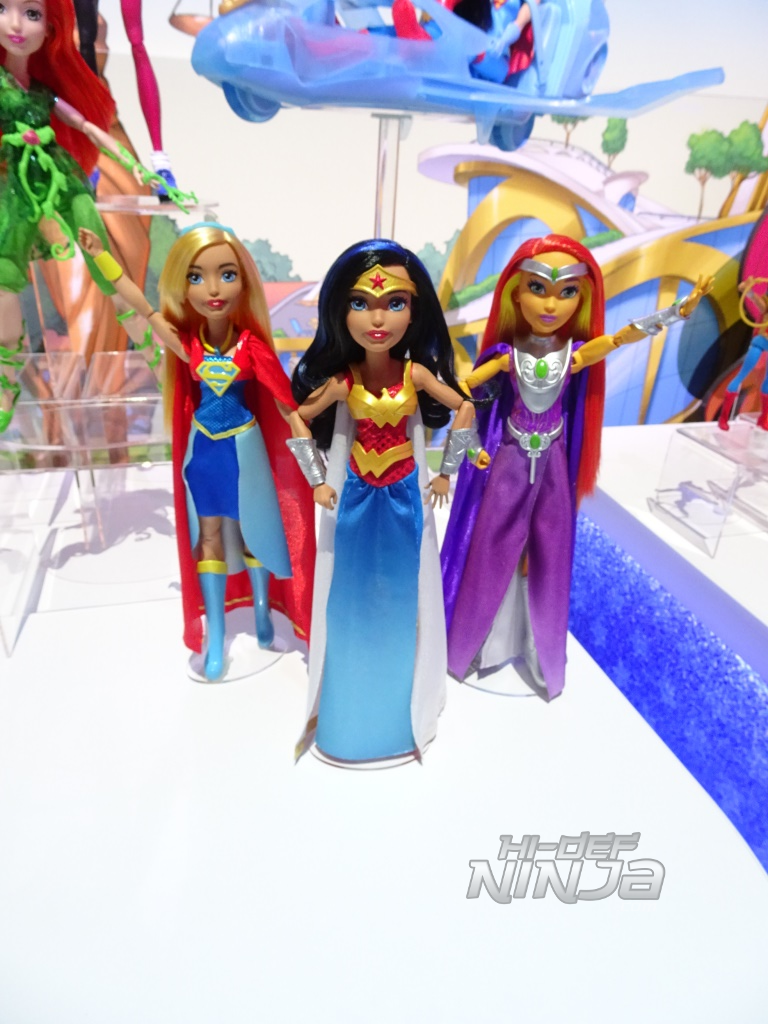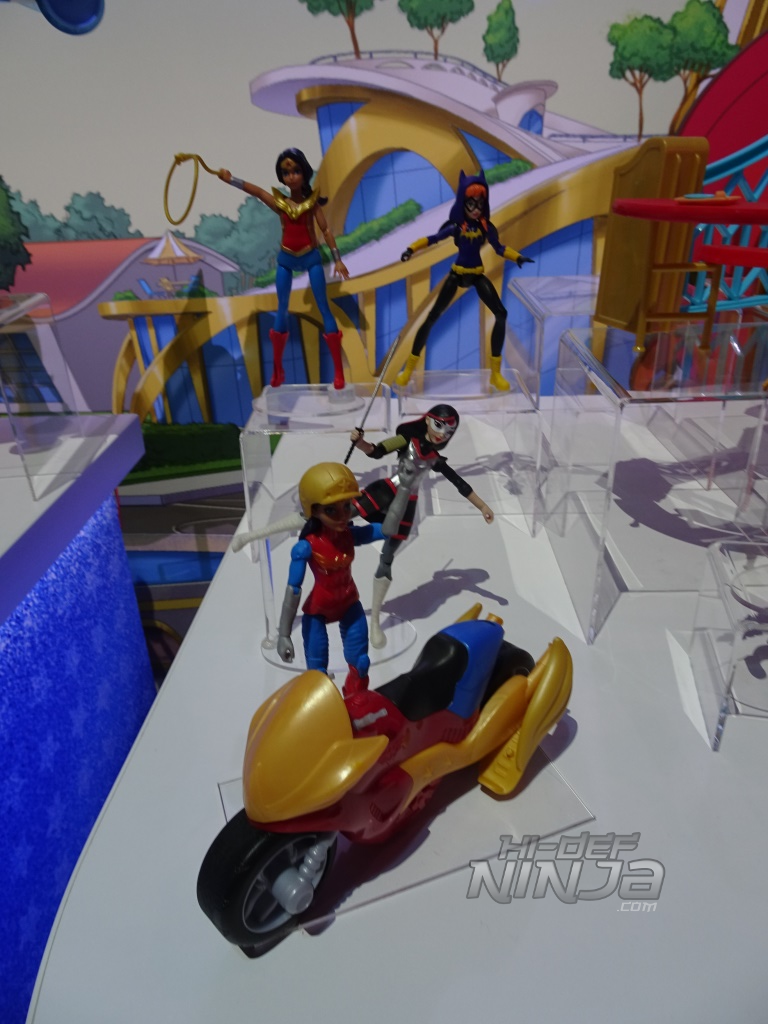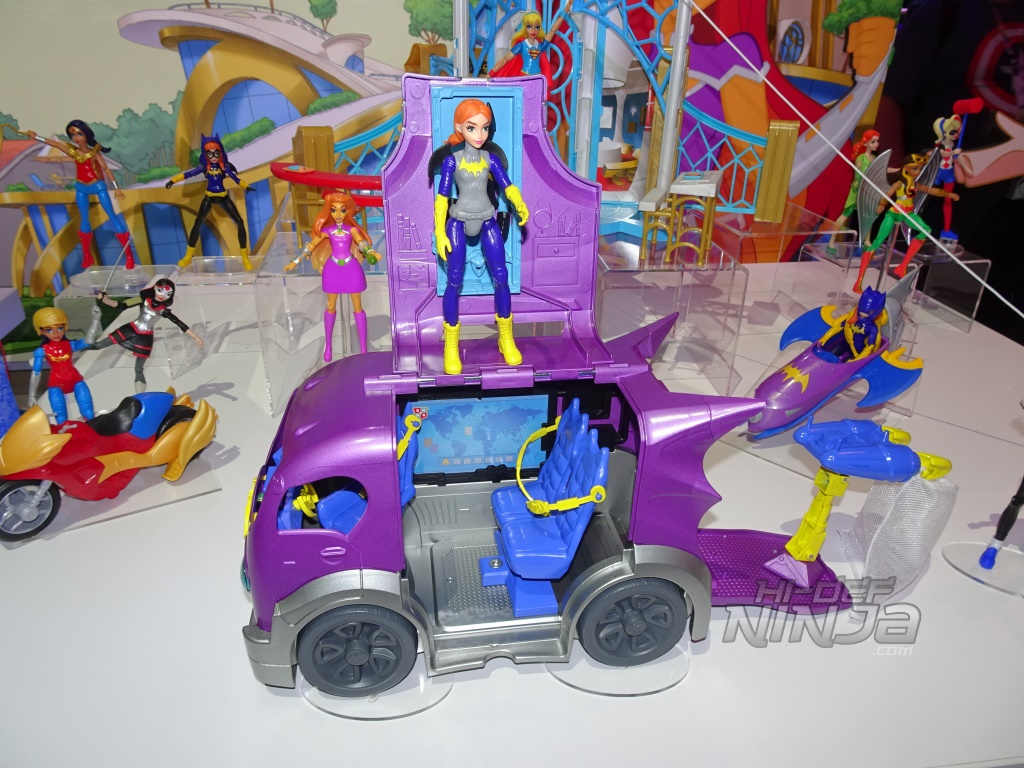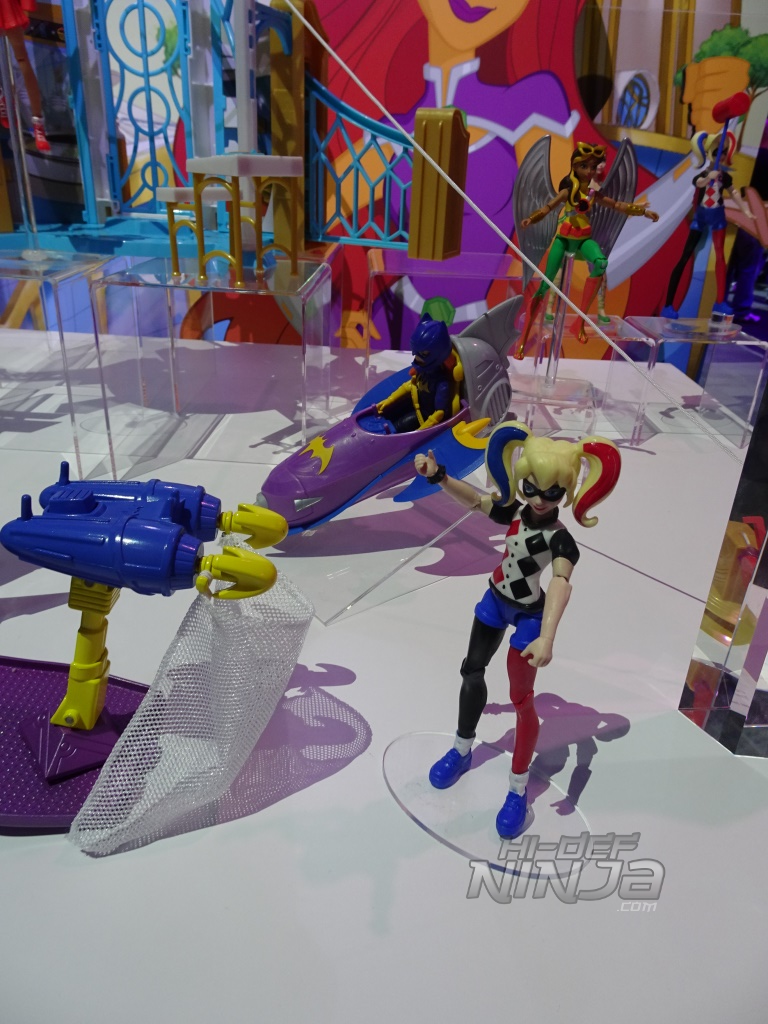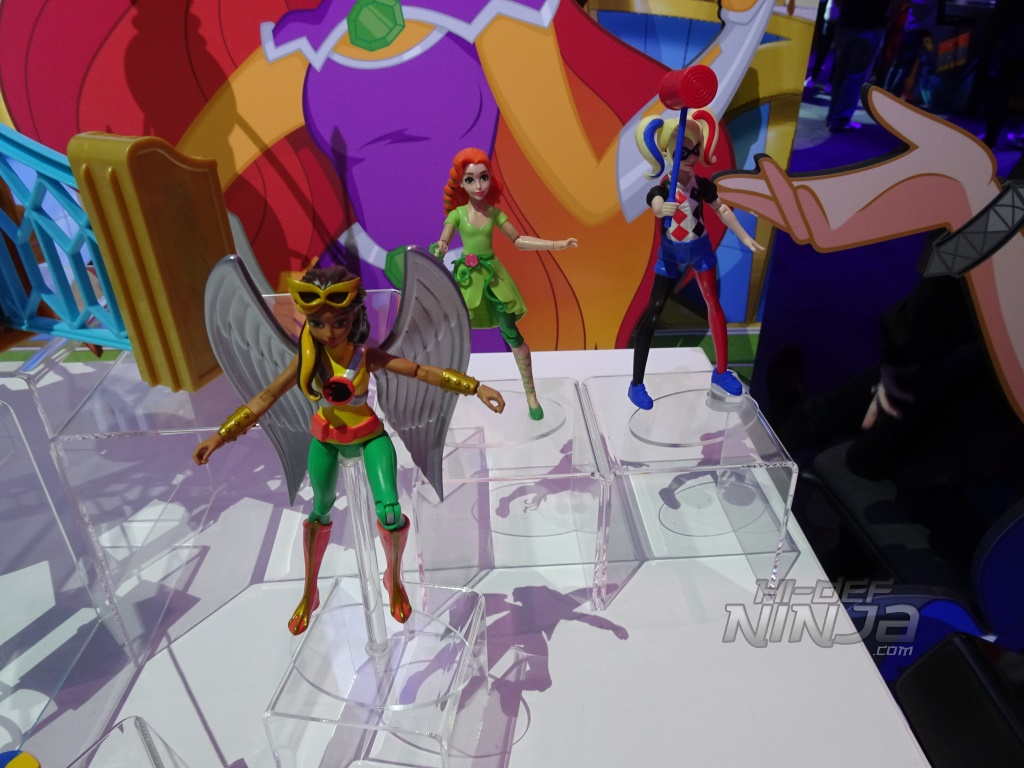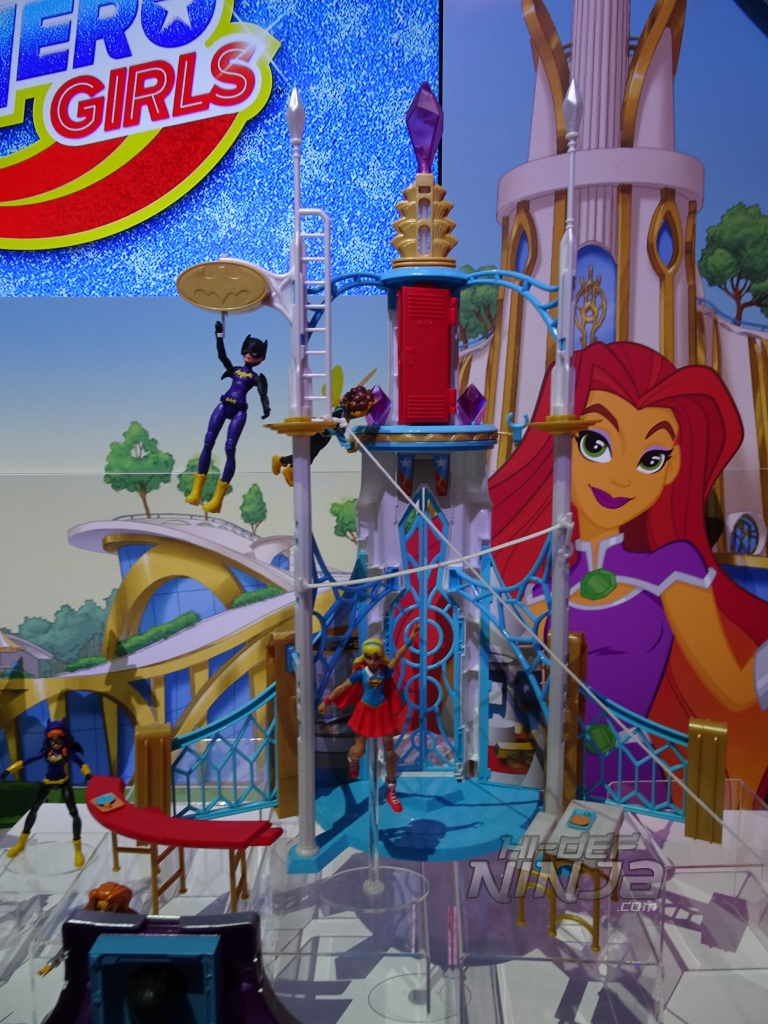 Hot Wheels unveiled new Fast and the Furious, Star Wars, DC, and Marvel licensed products. The Star Wars figures, while rehashes of previously released vehicles, do feature the new Star Wars 40th Anniversary Logo and I might have heard a rumor that there will be a Wedge Antilles Star Wars Celebration Exclusives vehicle for the convention collector. From Marvel, released were a new line of Guardians of the Galaxy Vol. 2 vehicles including the super cool Milano.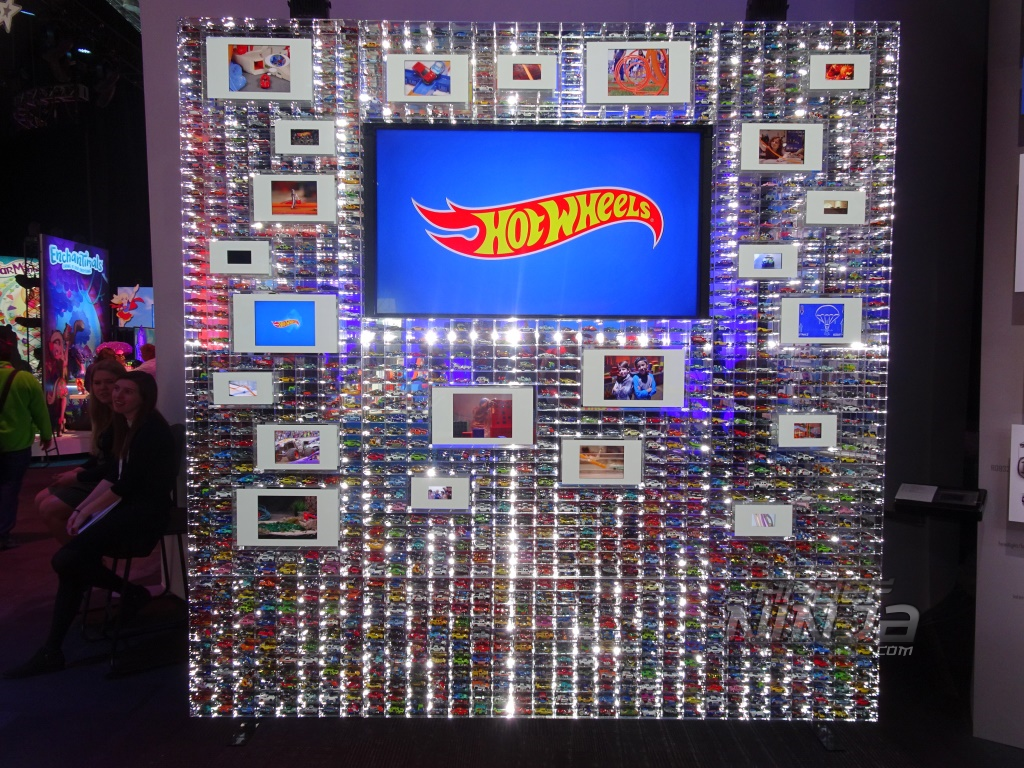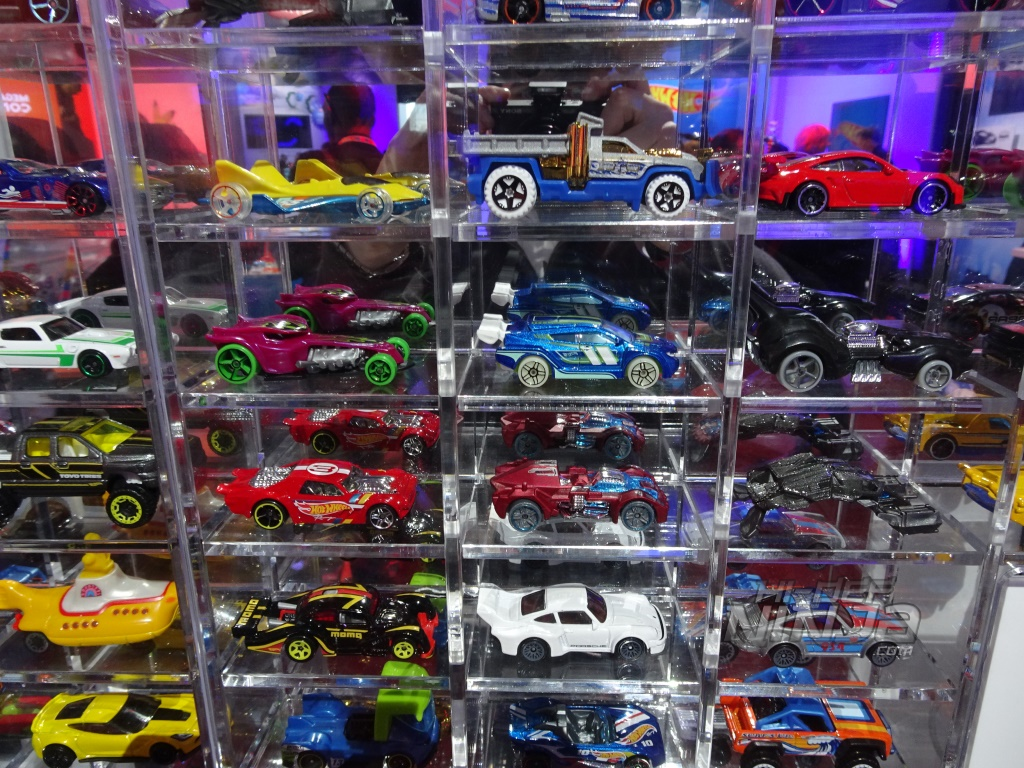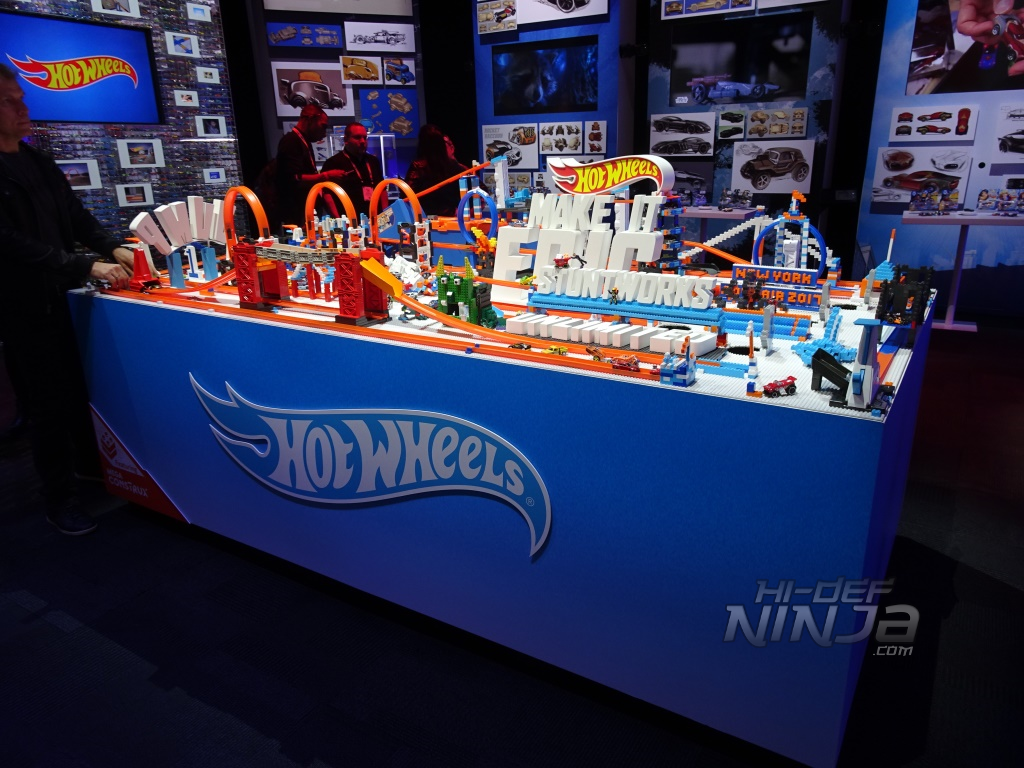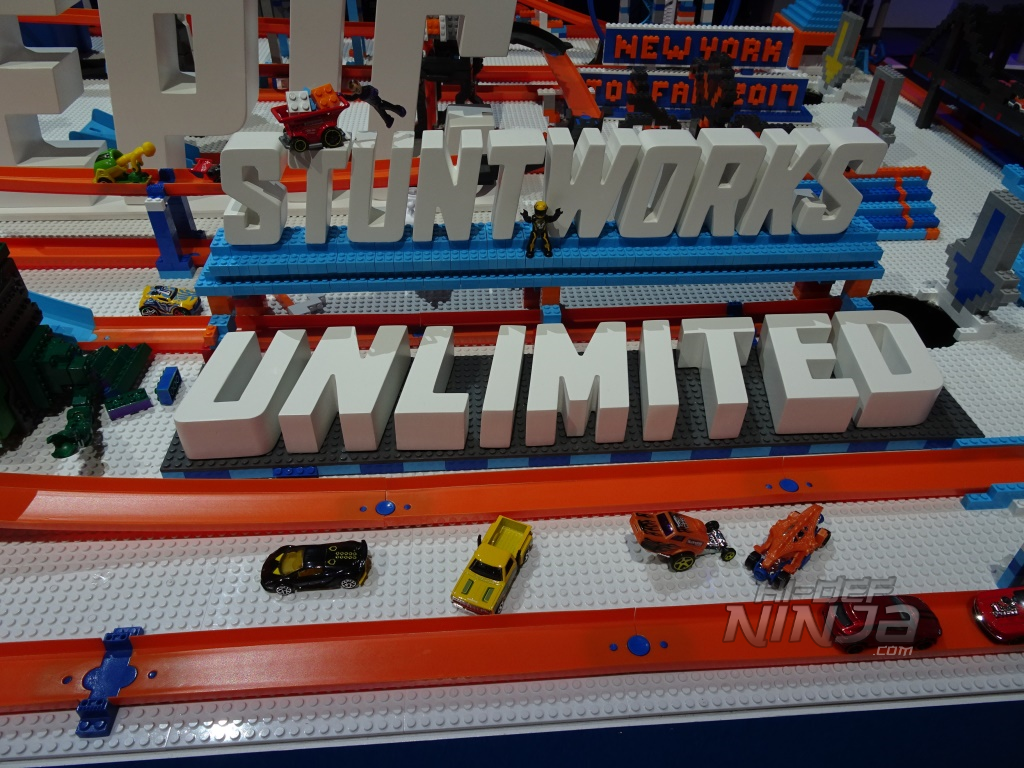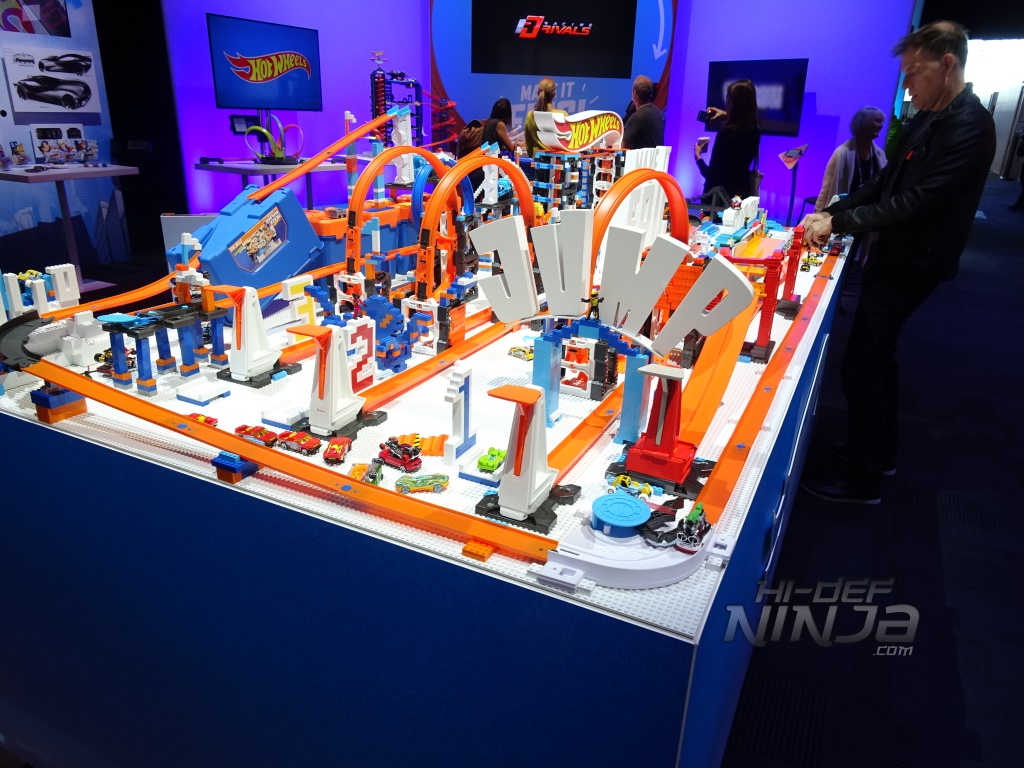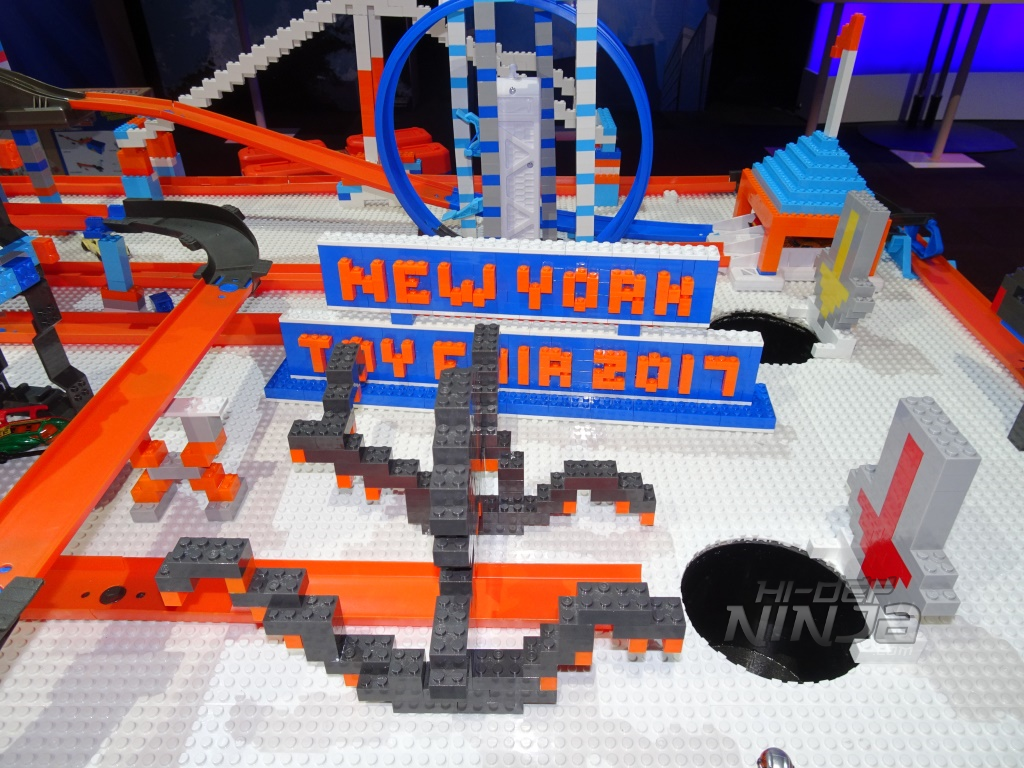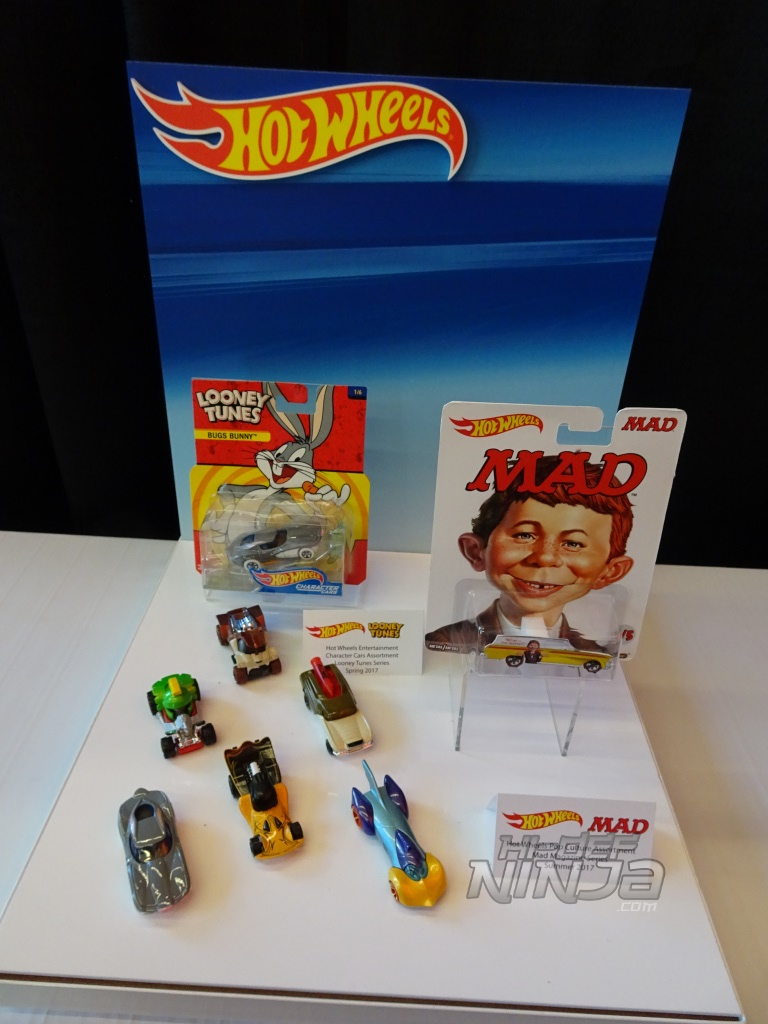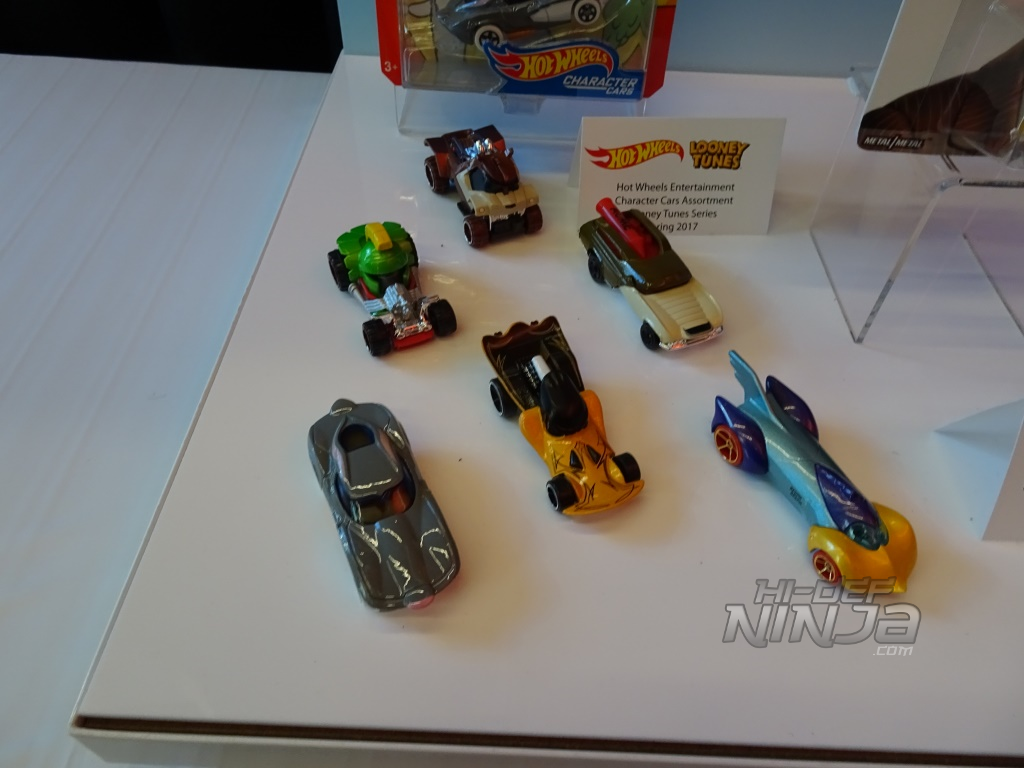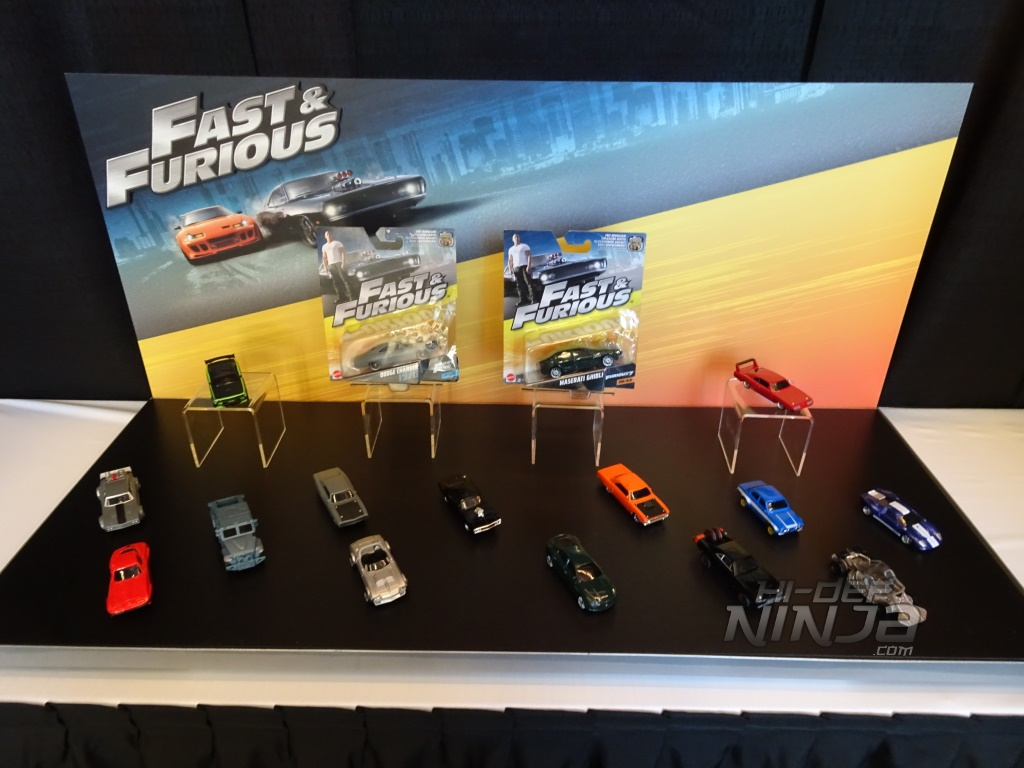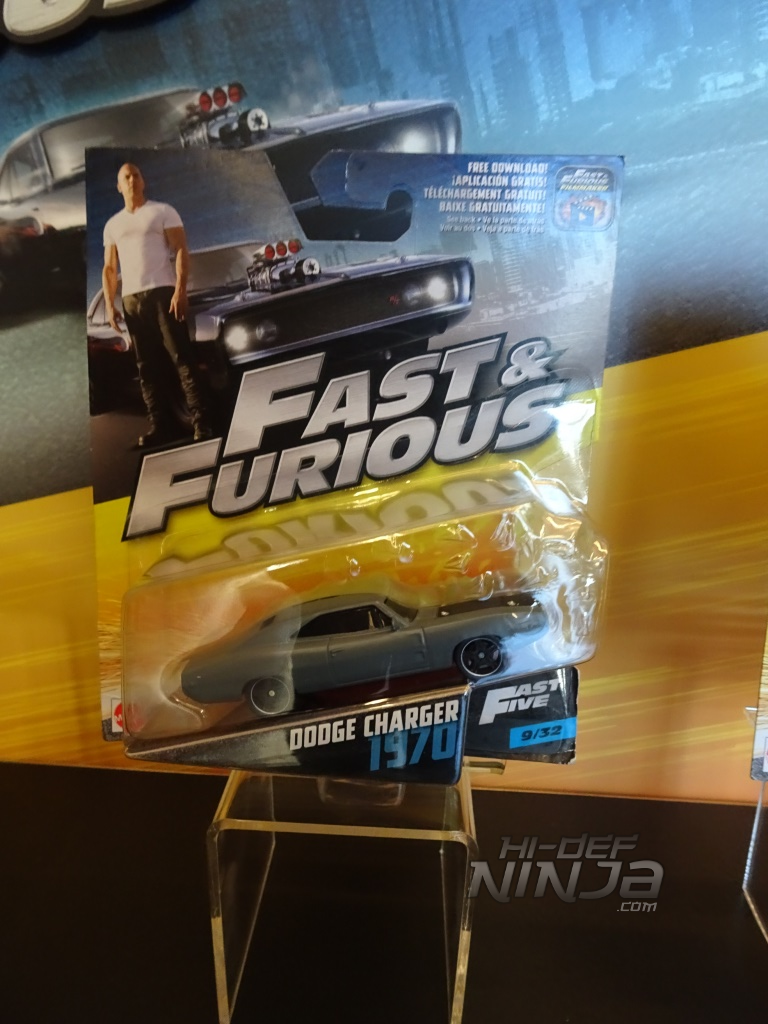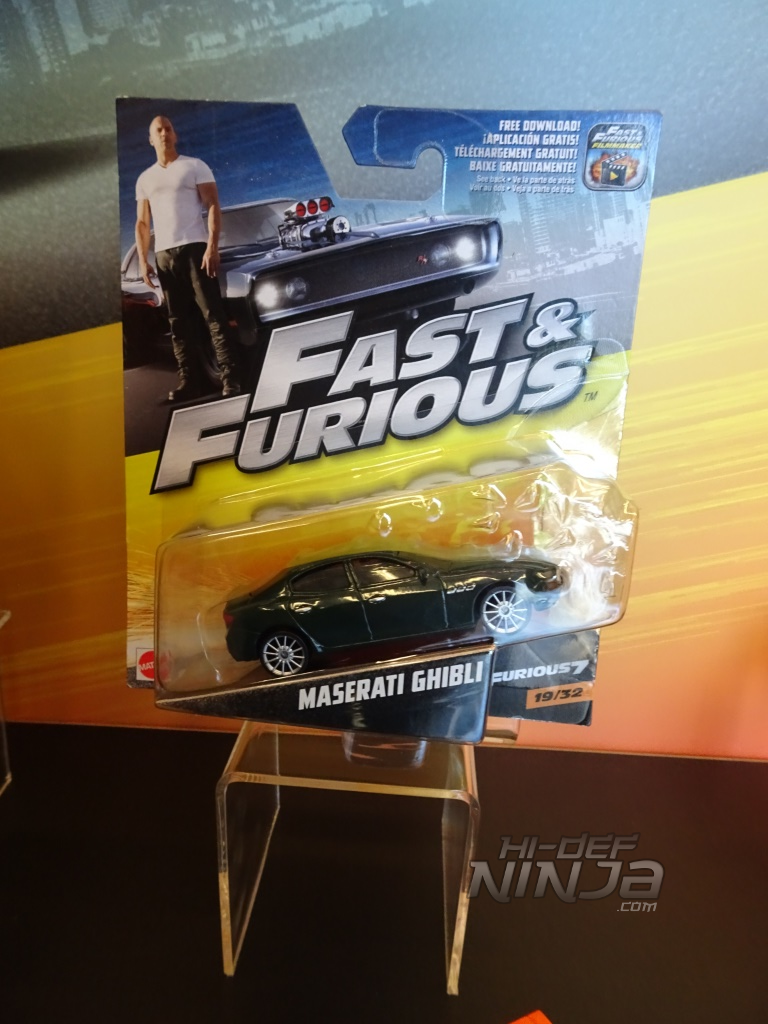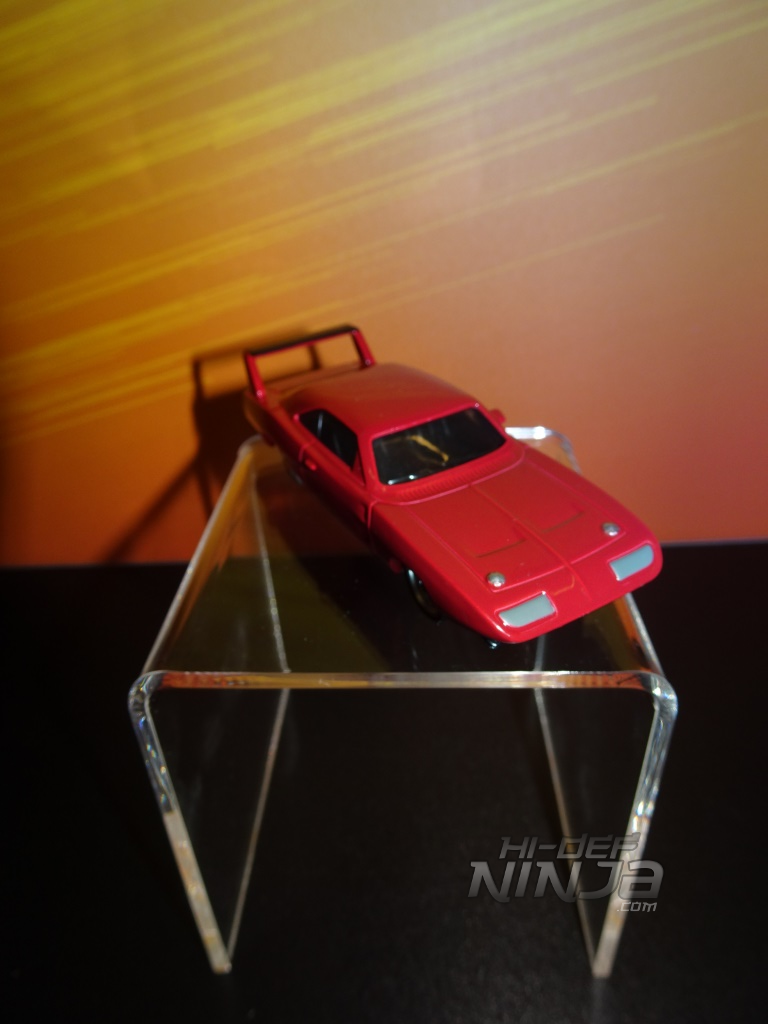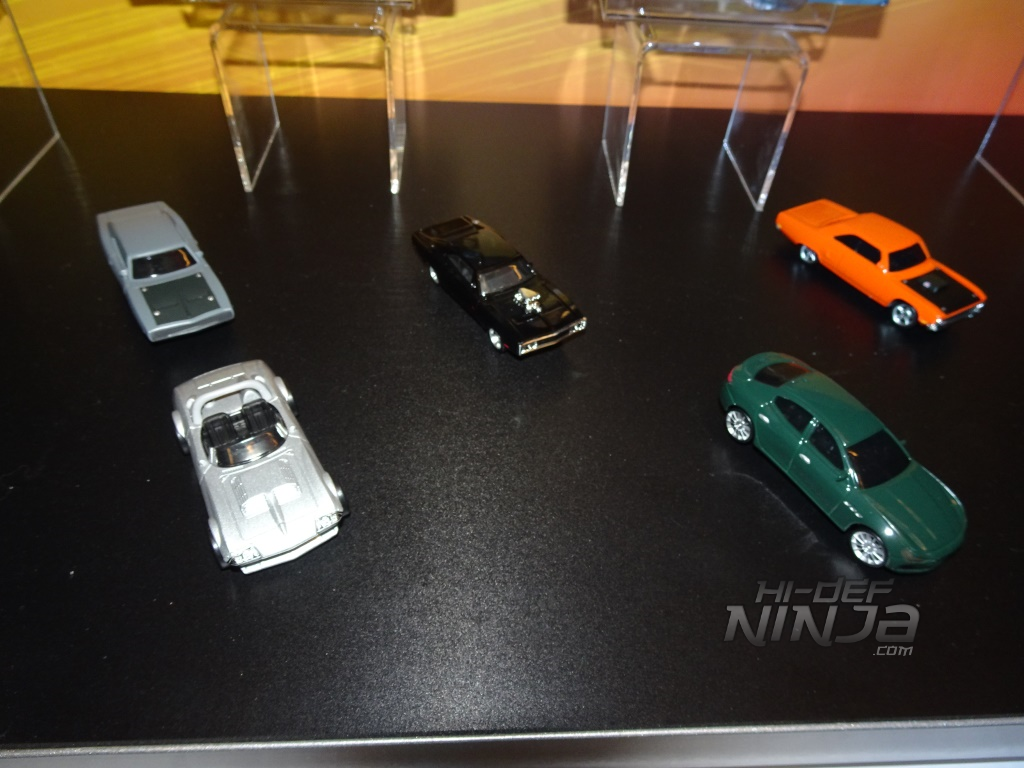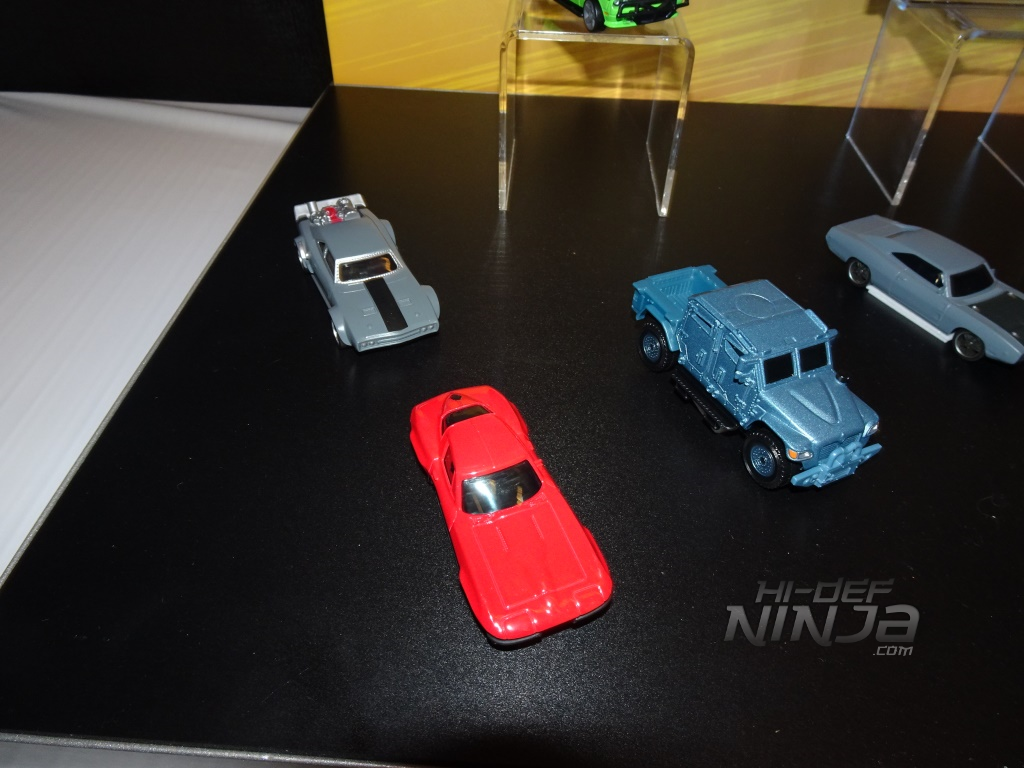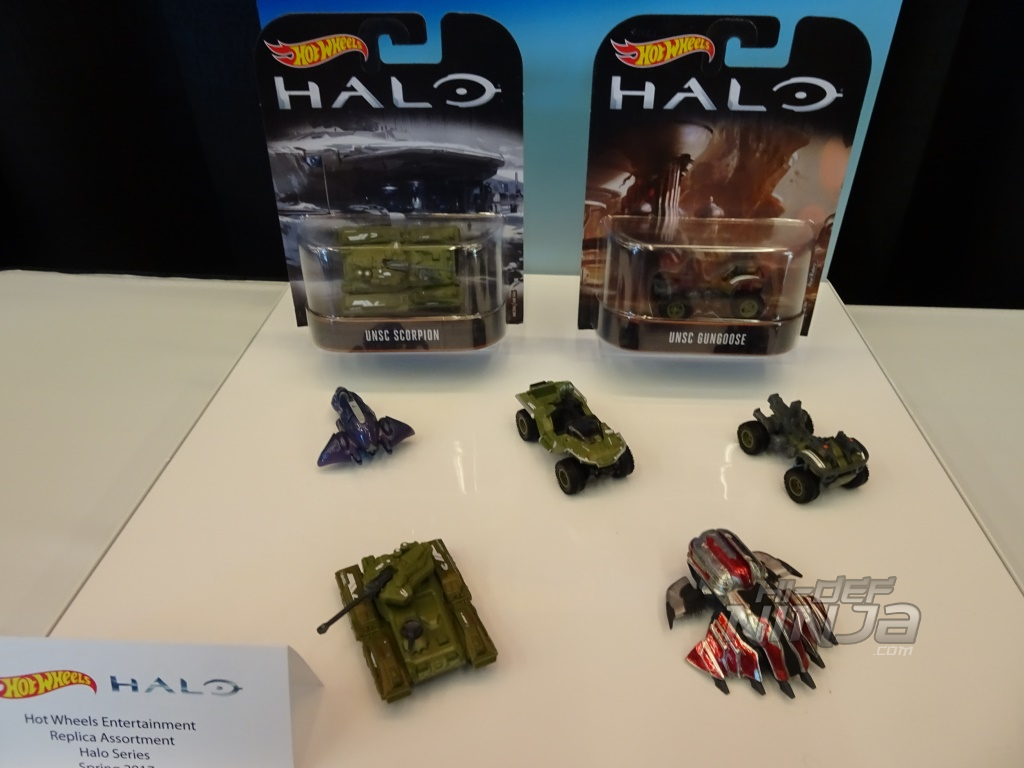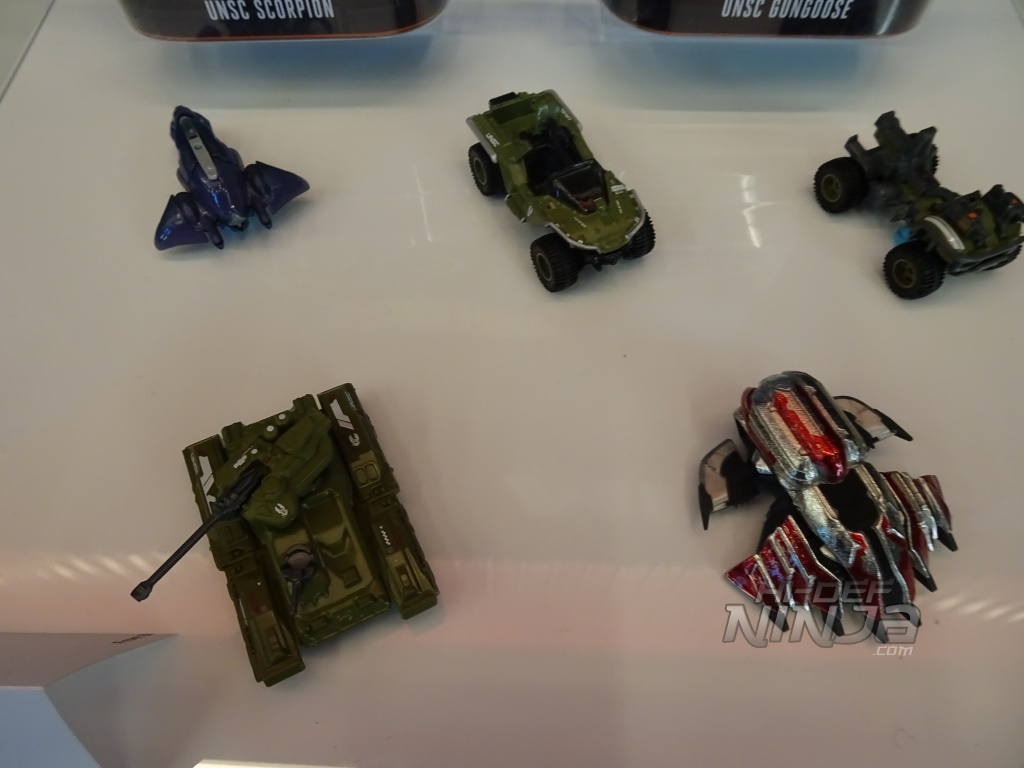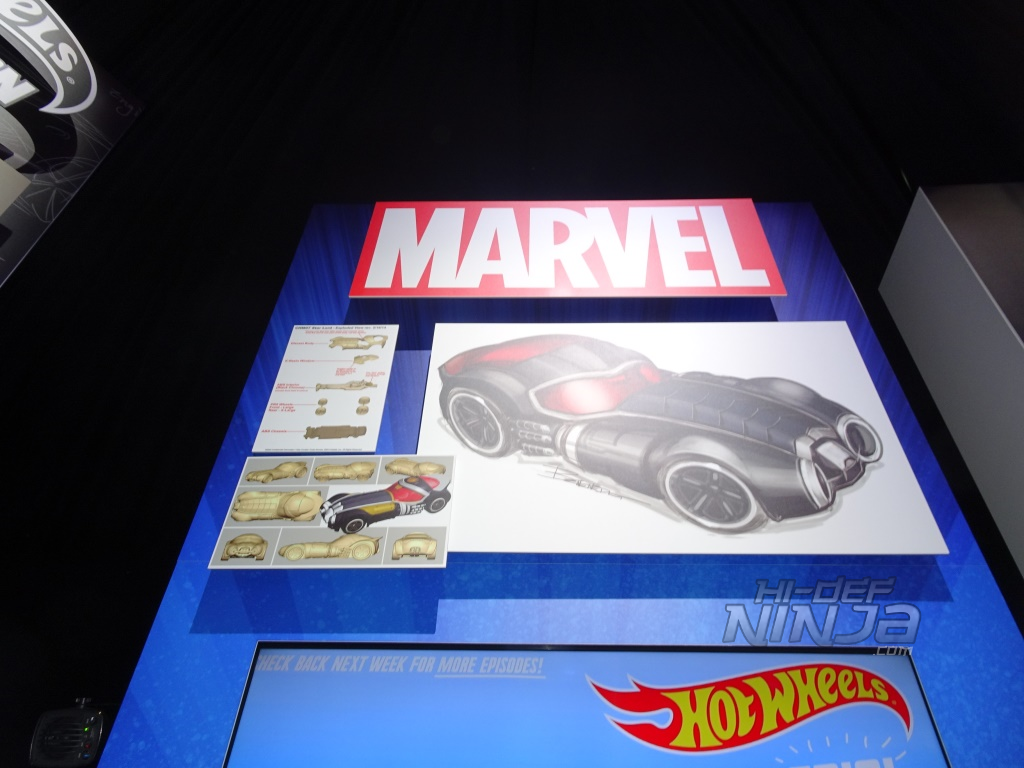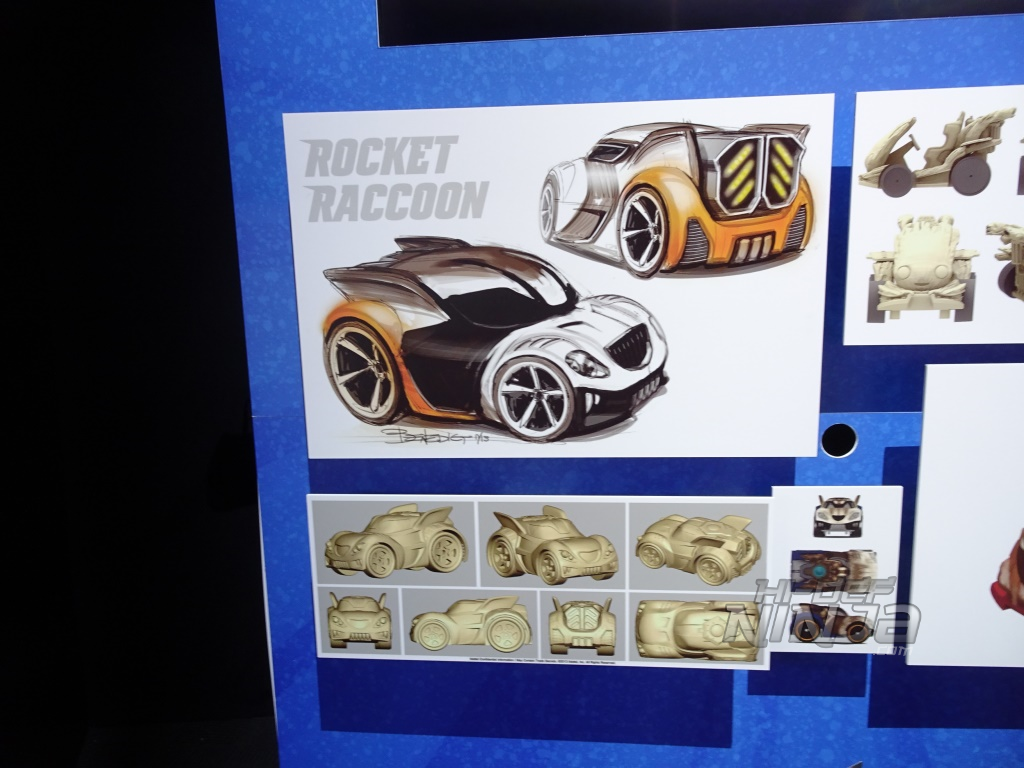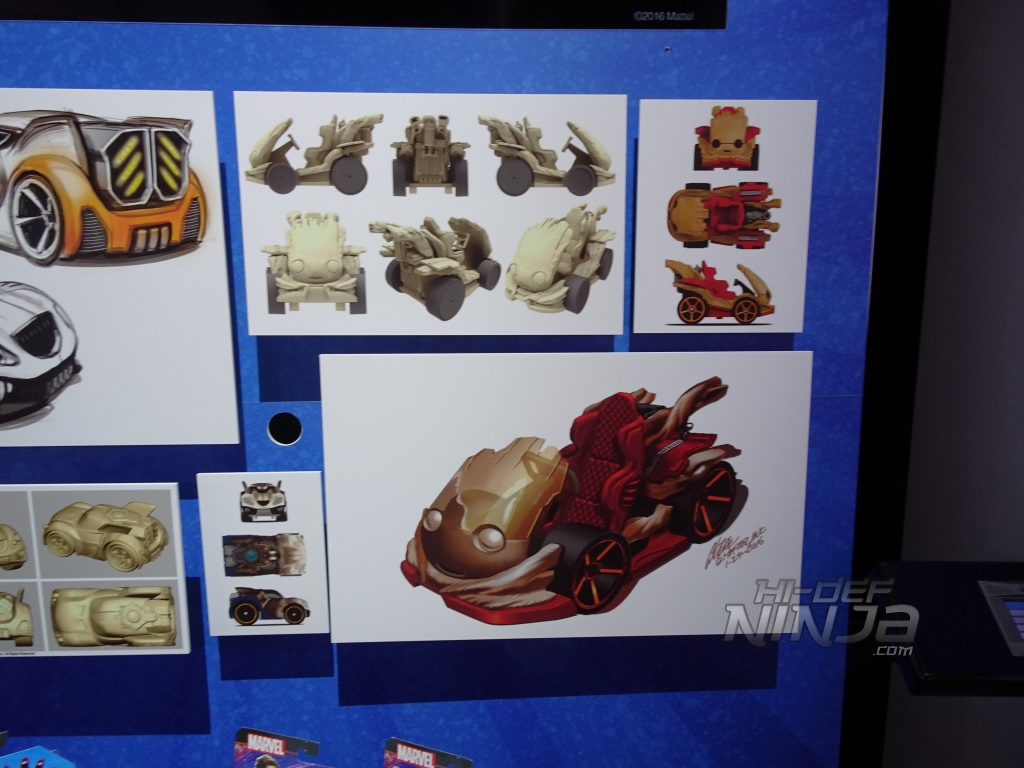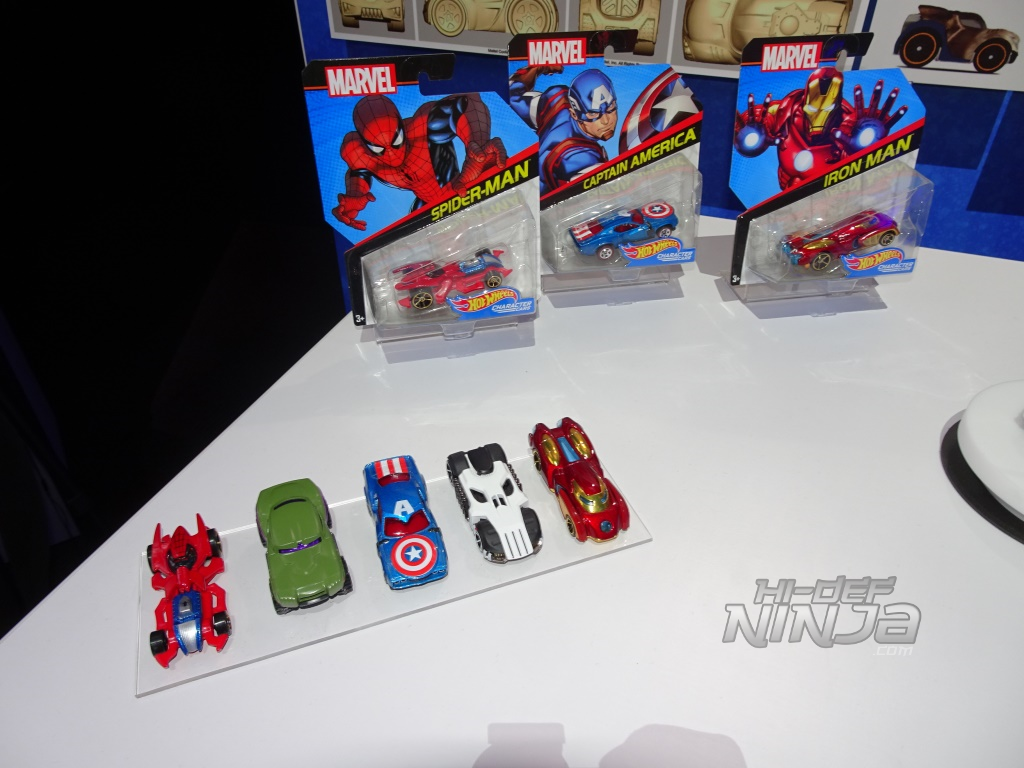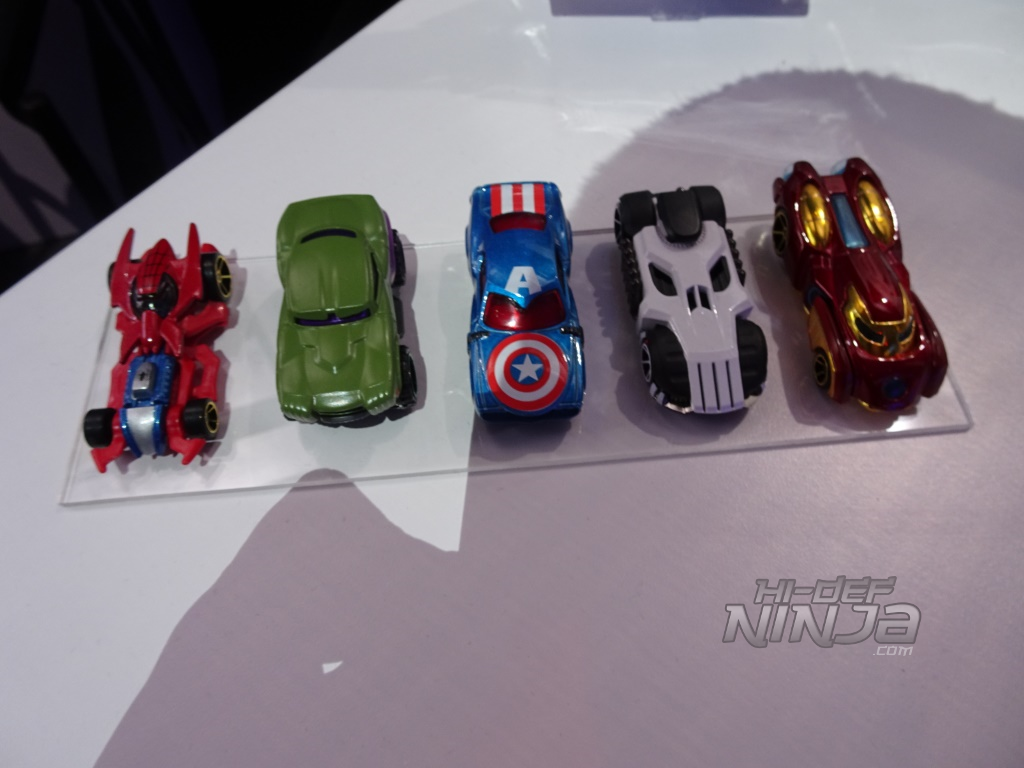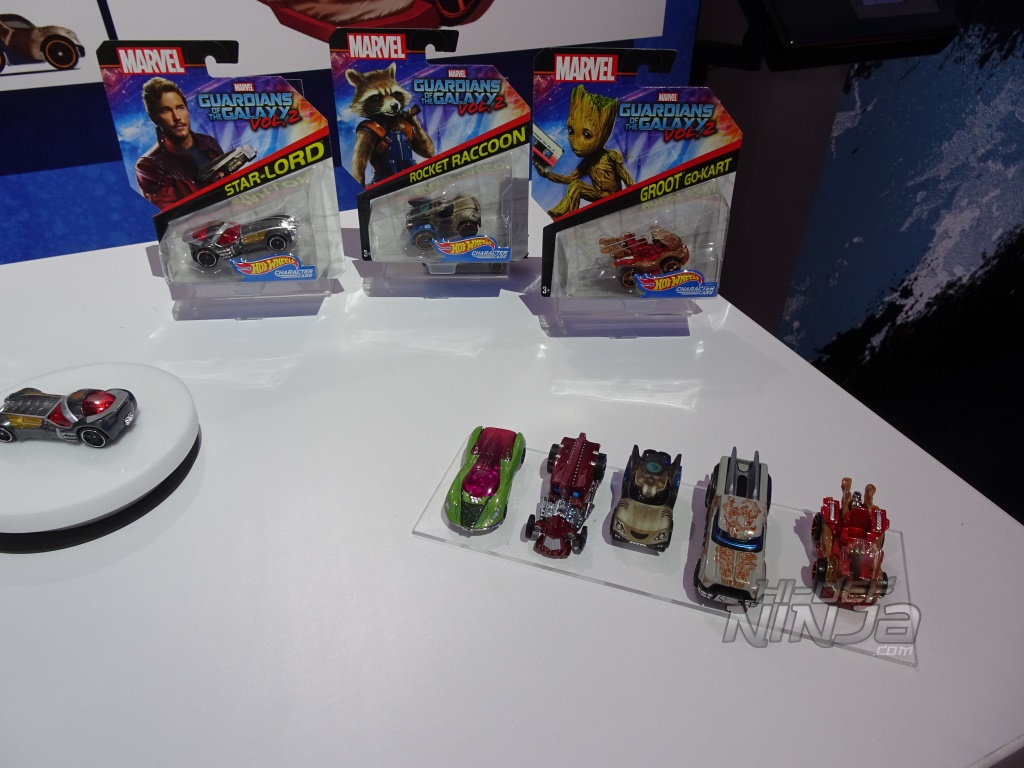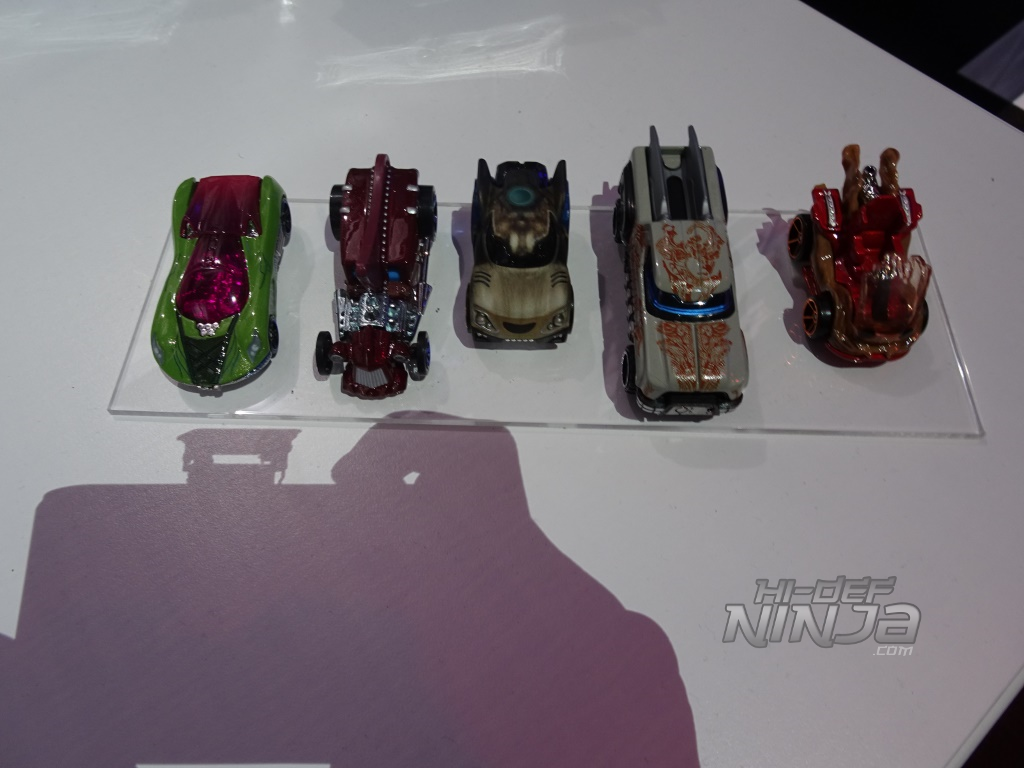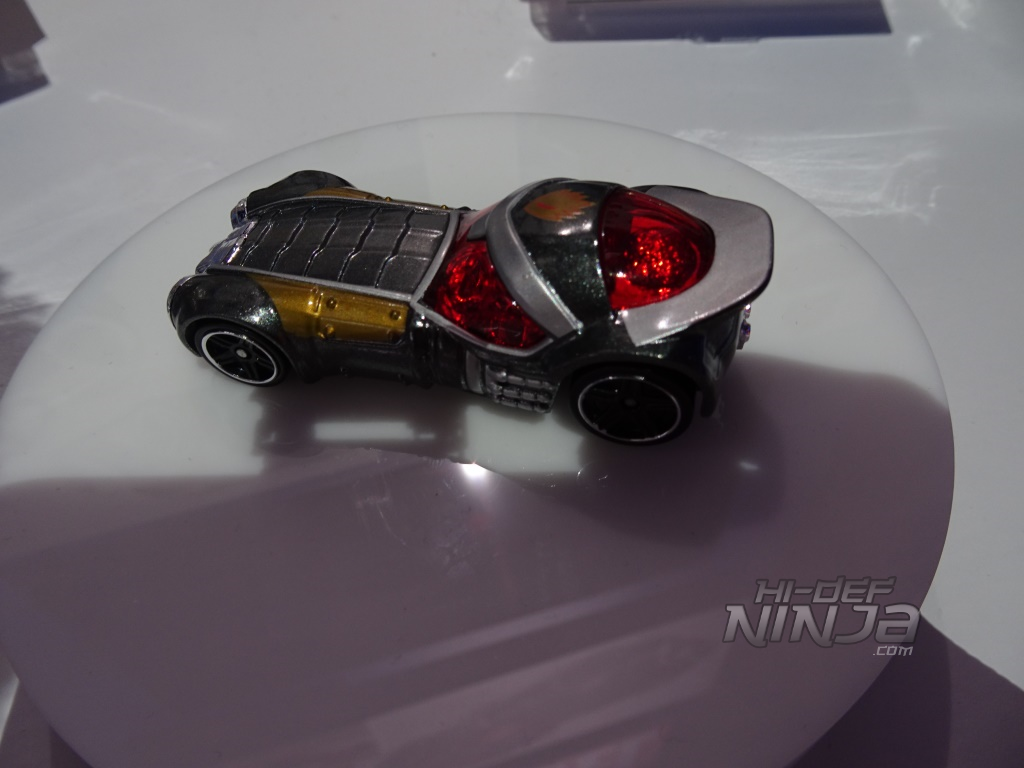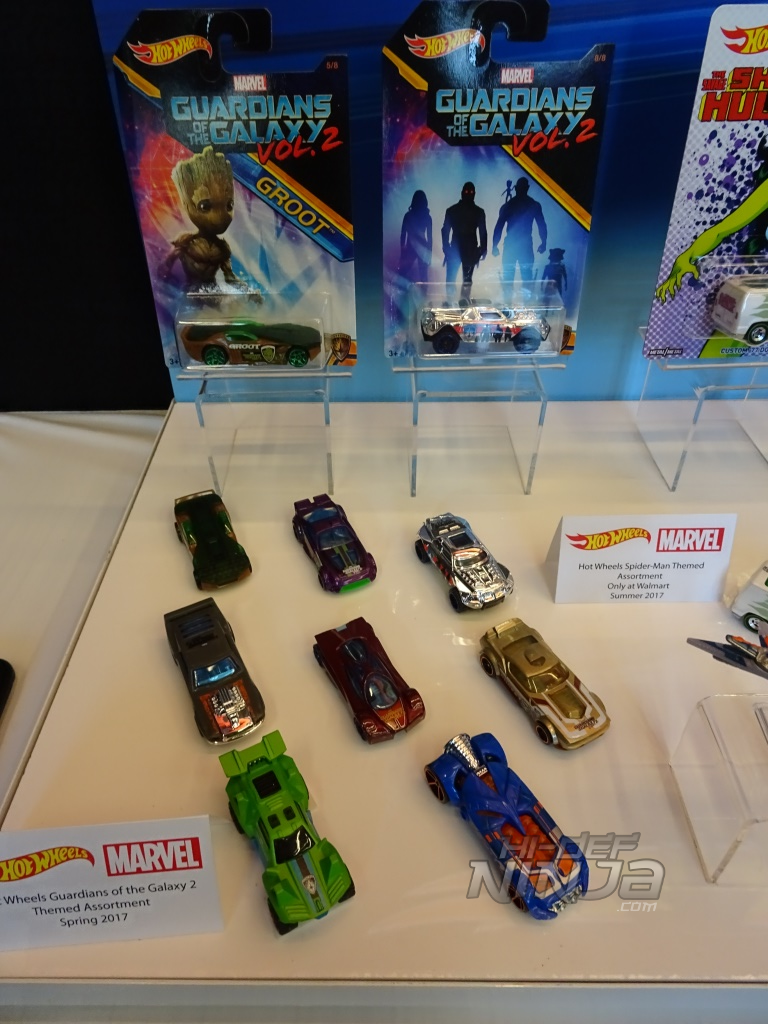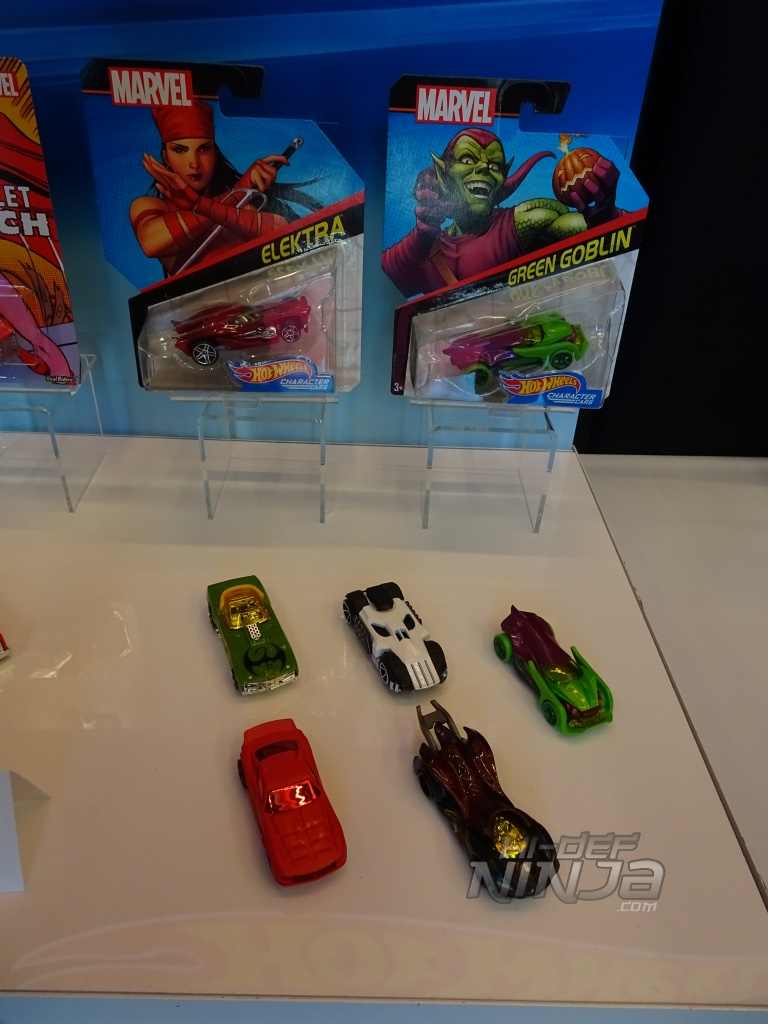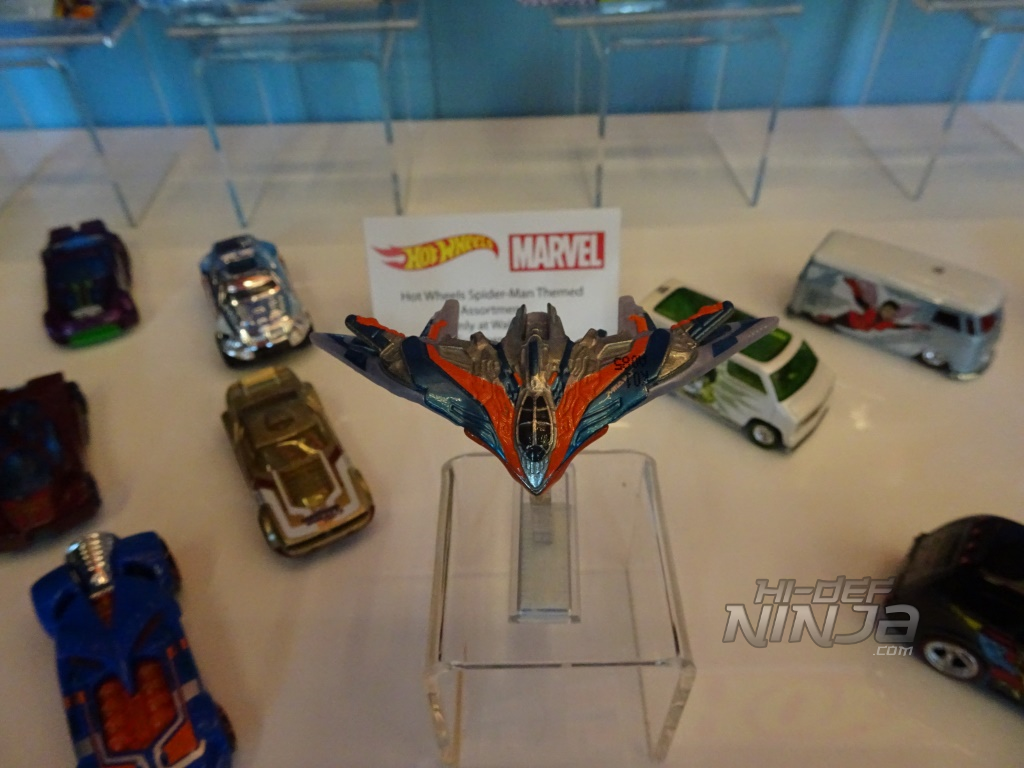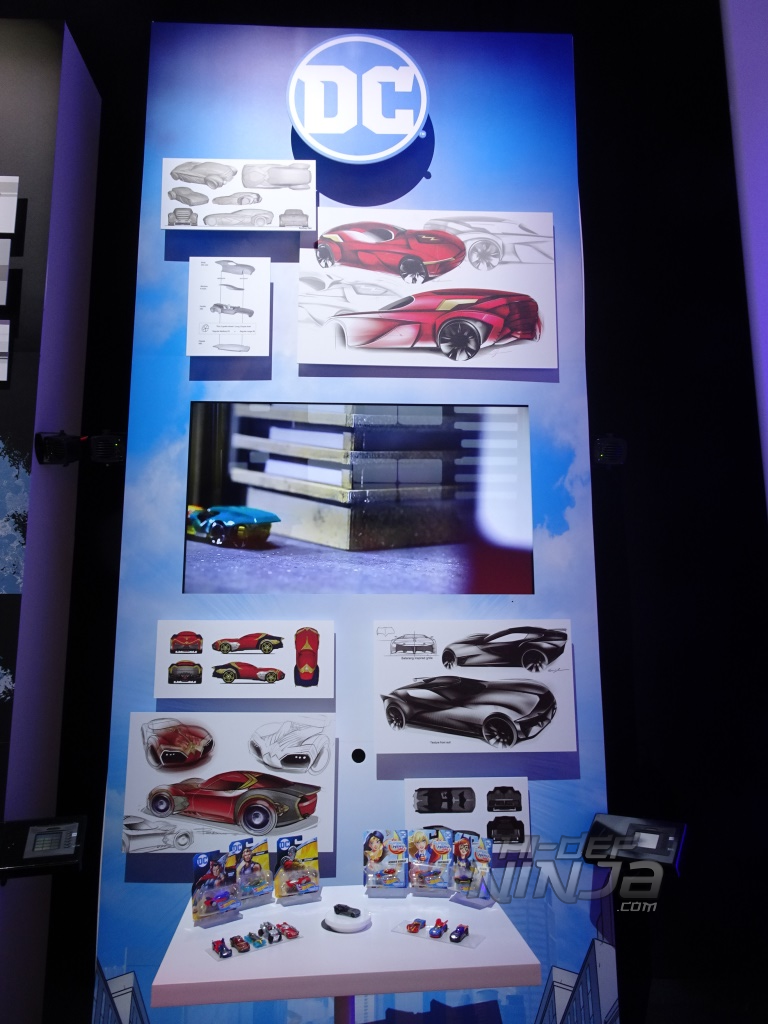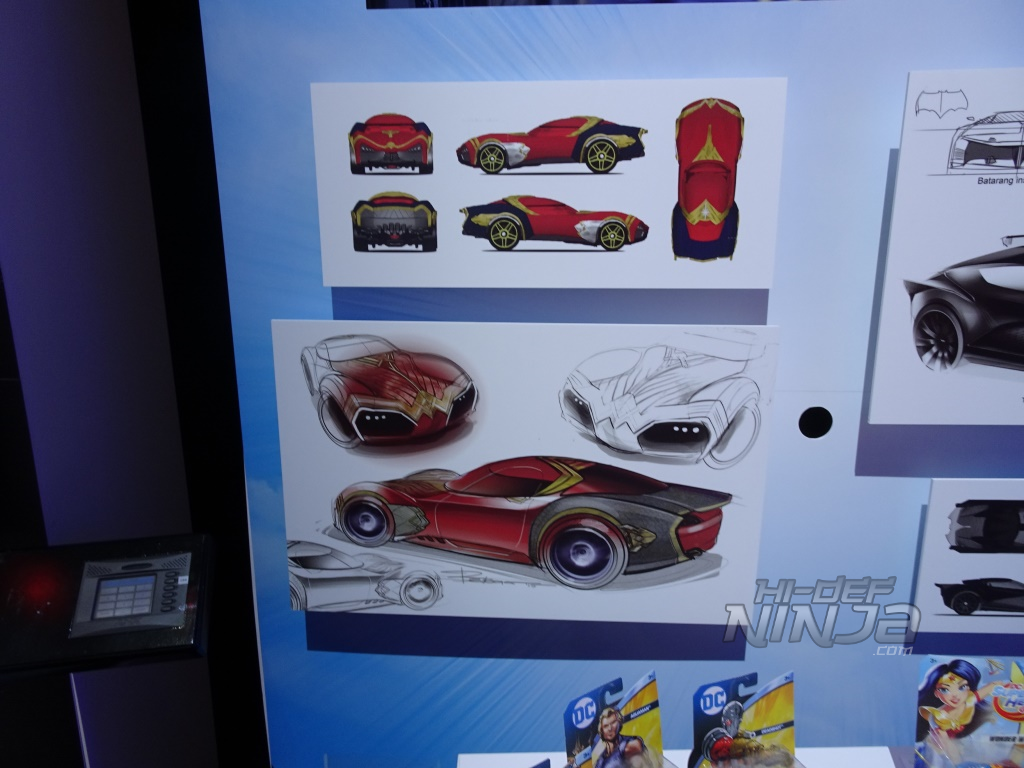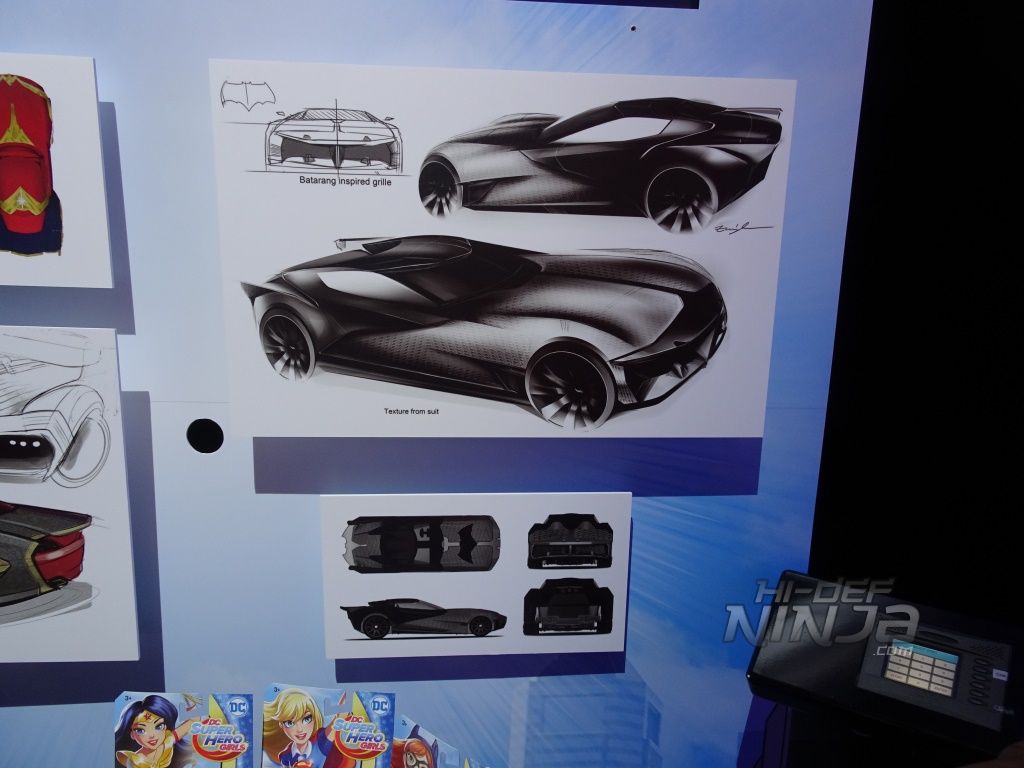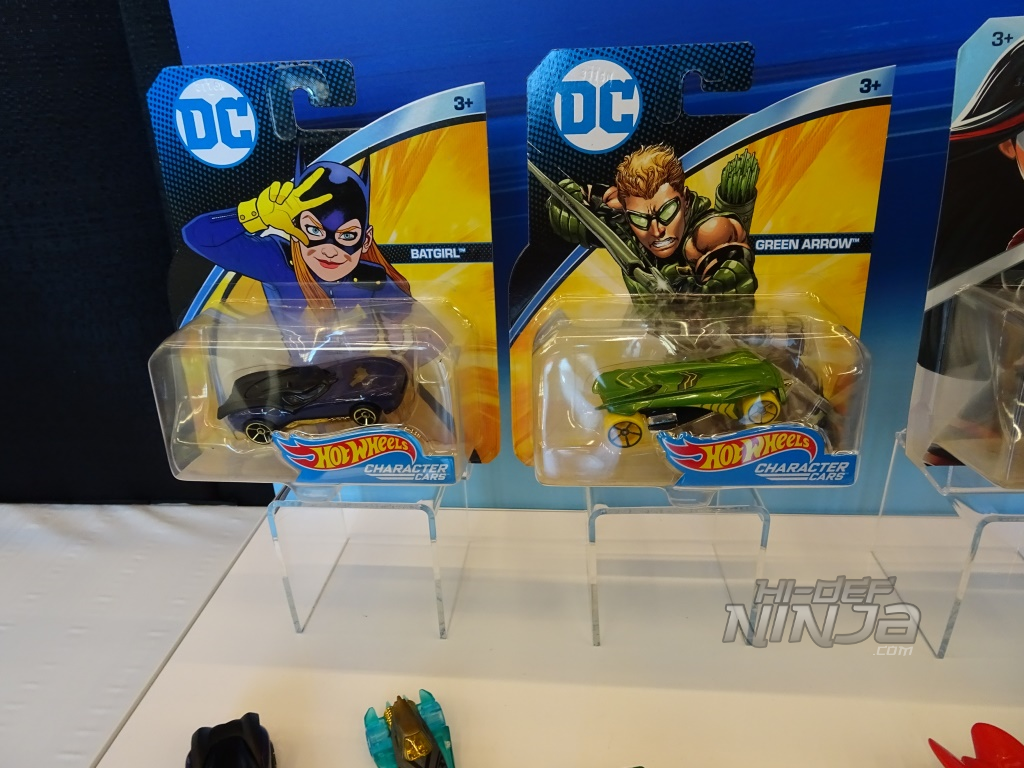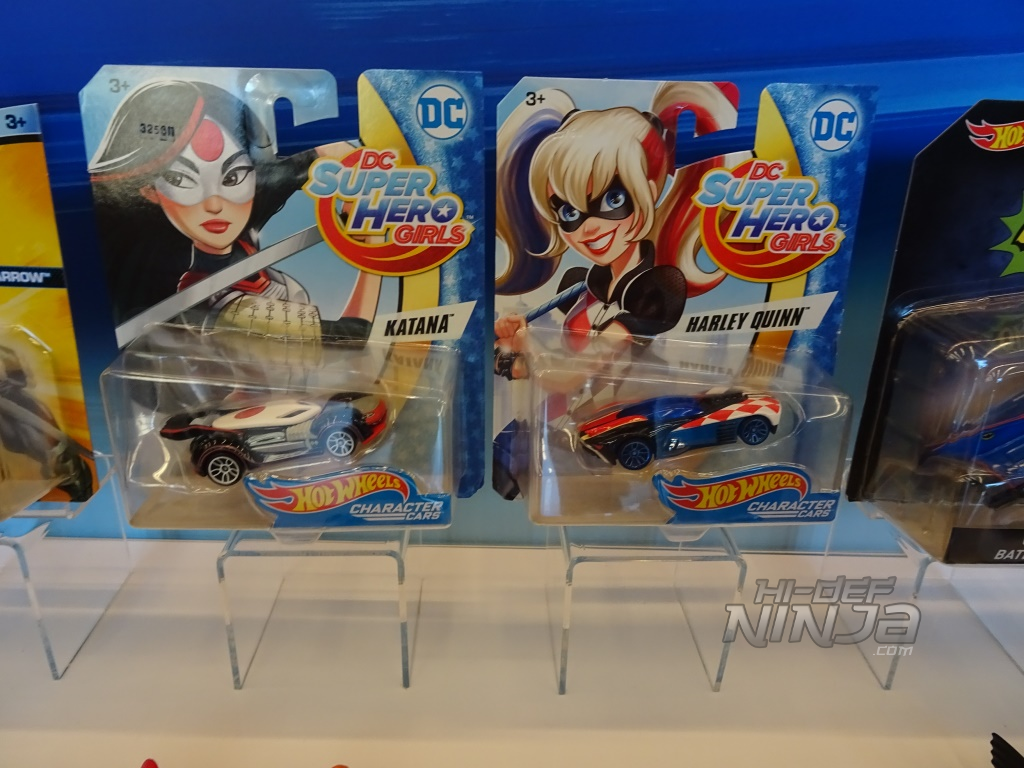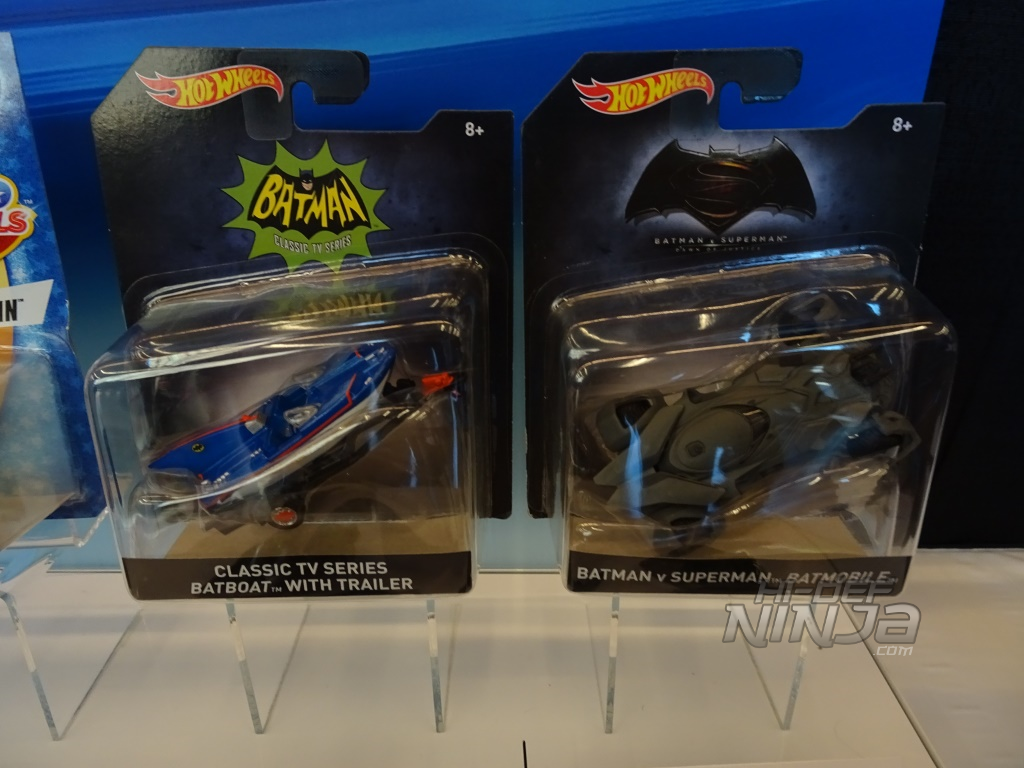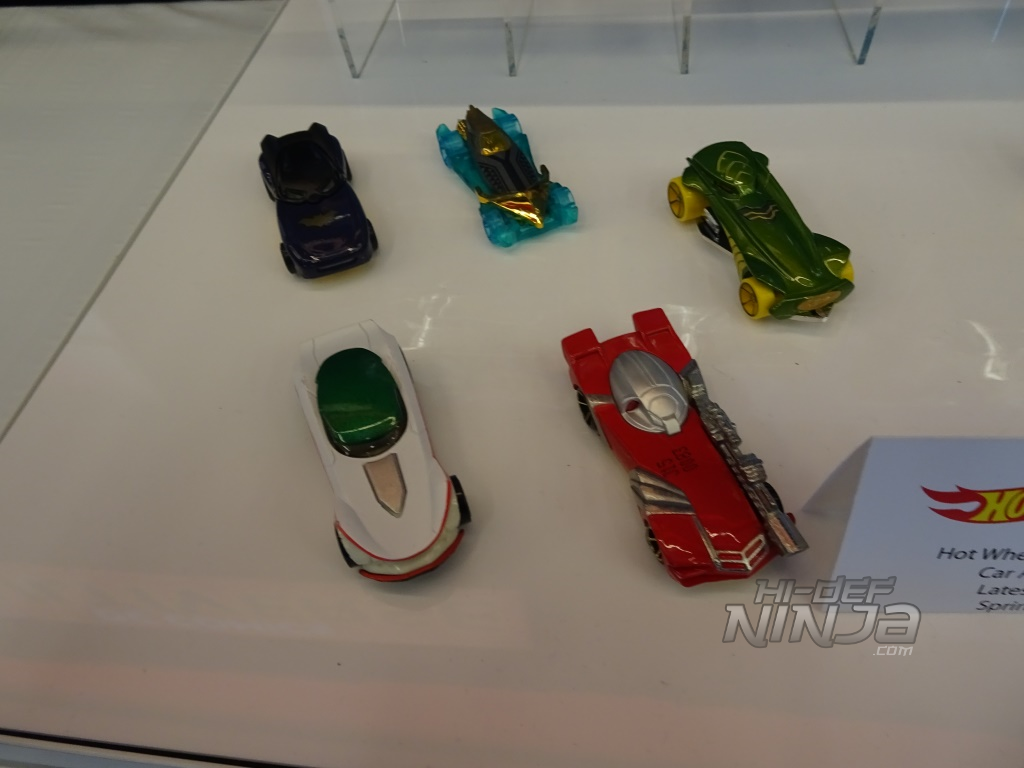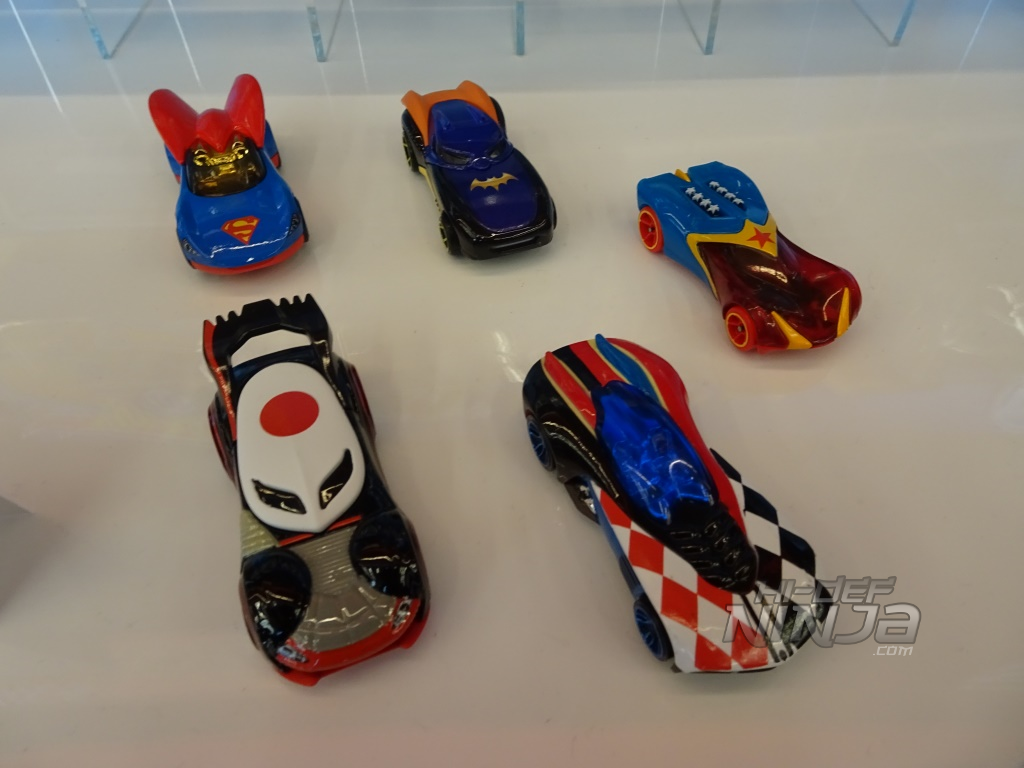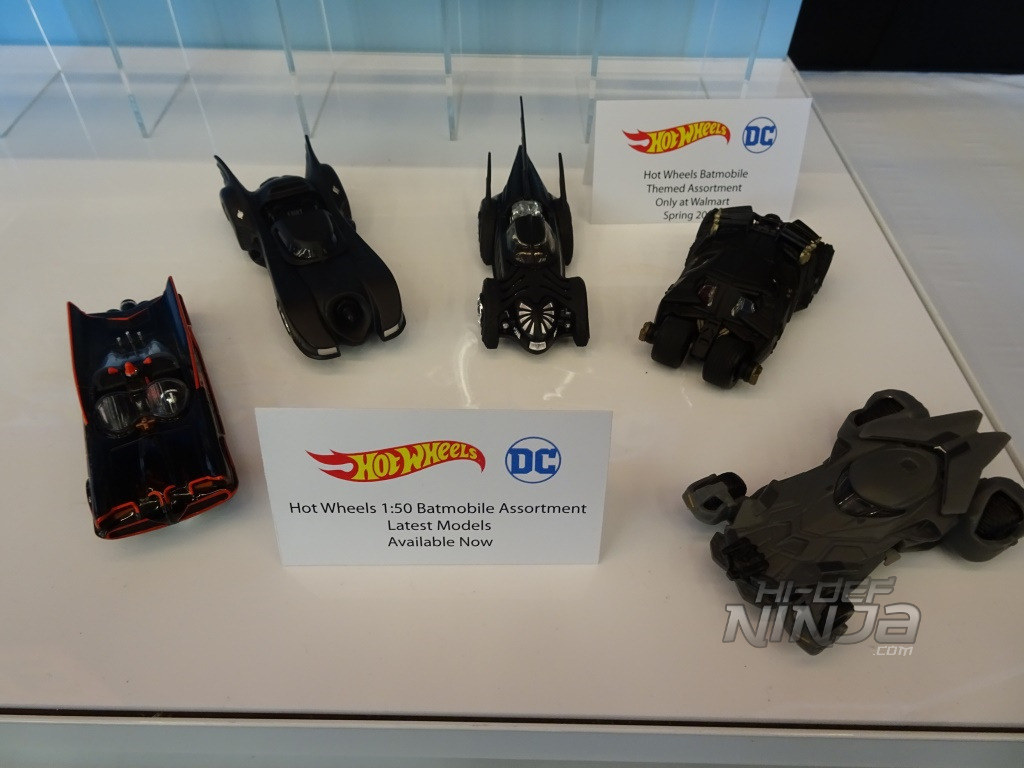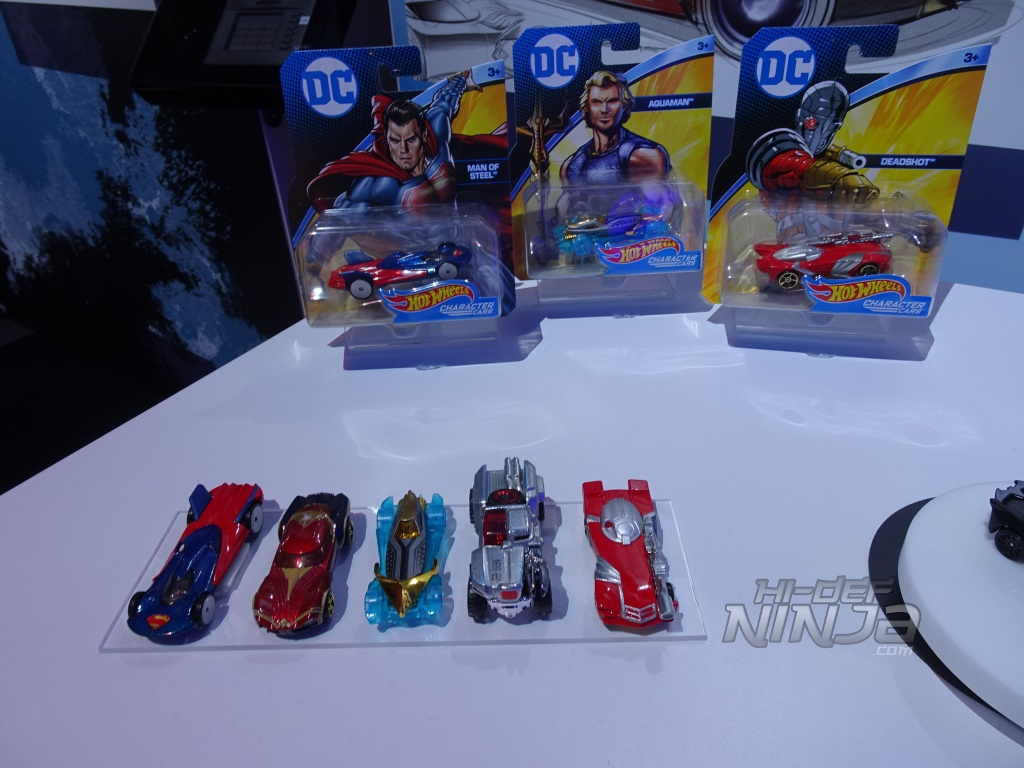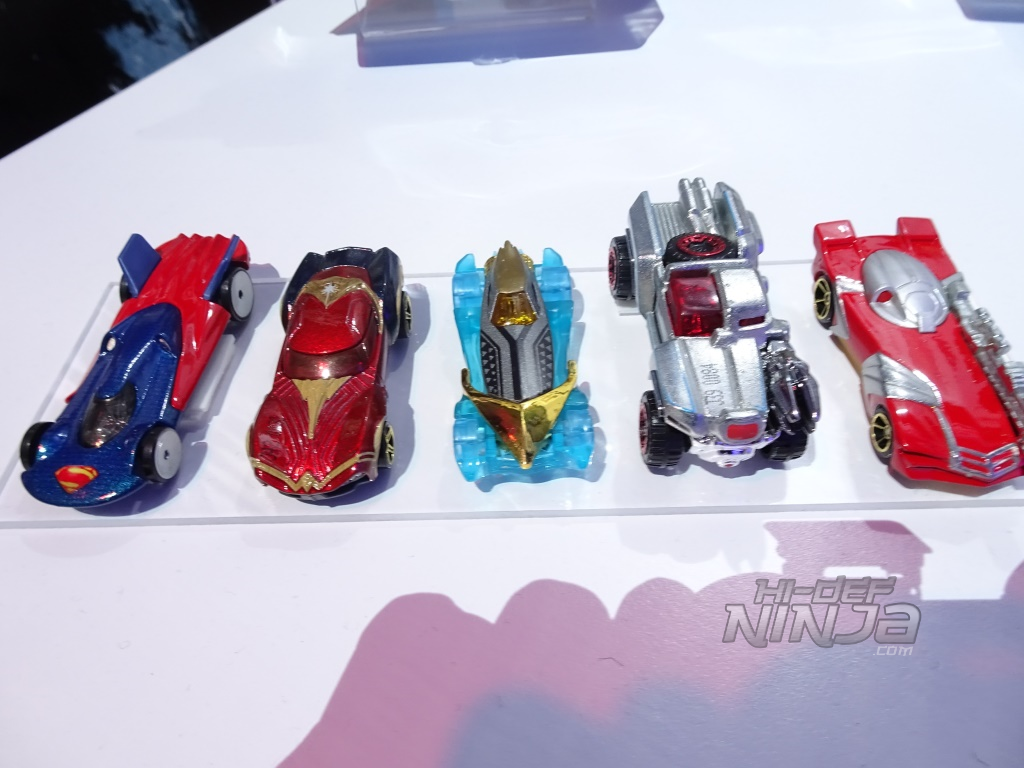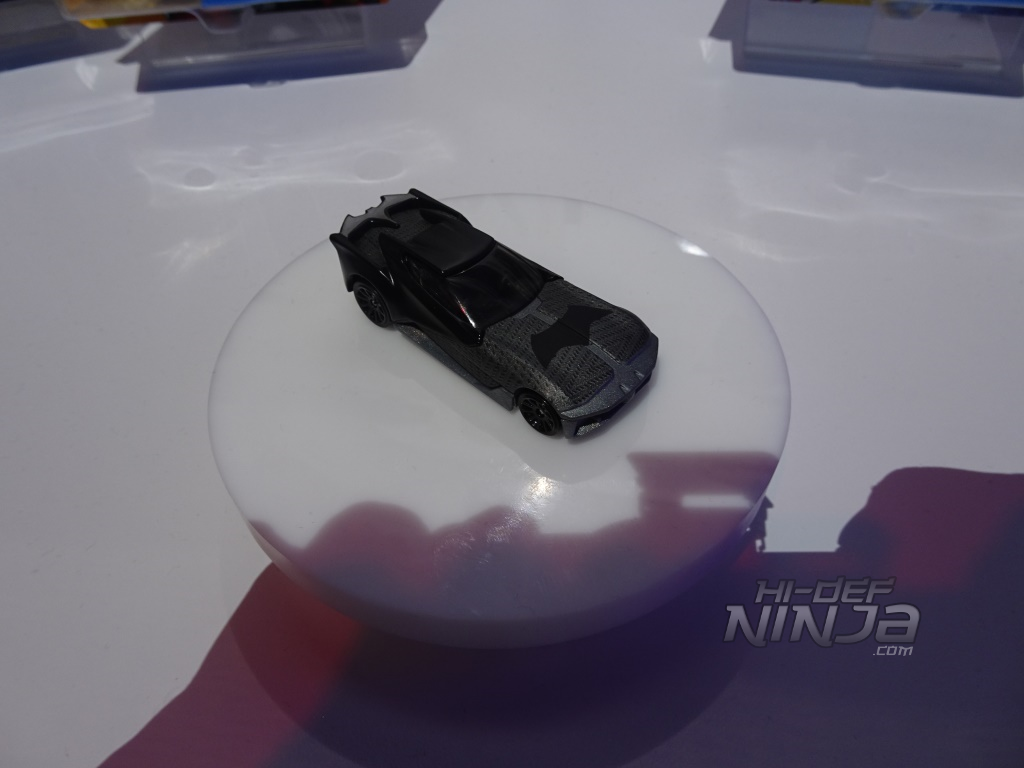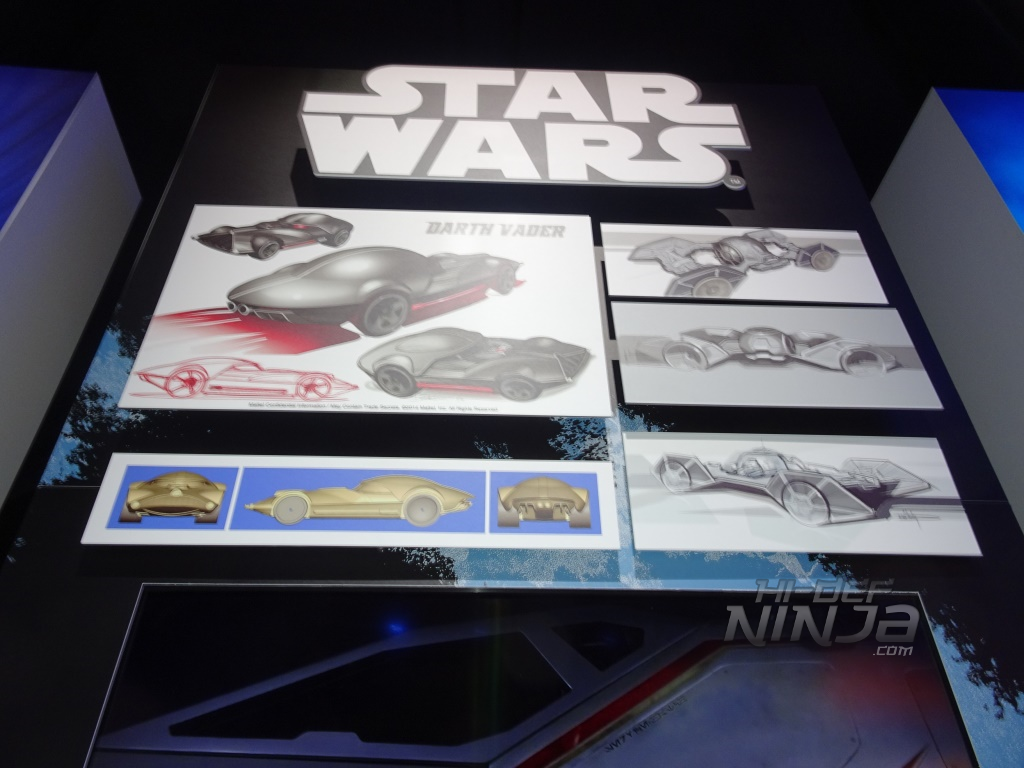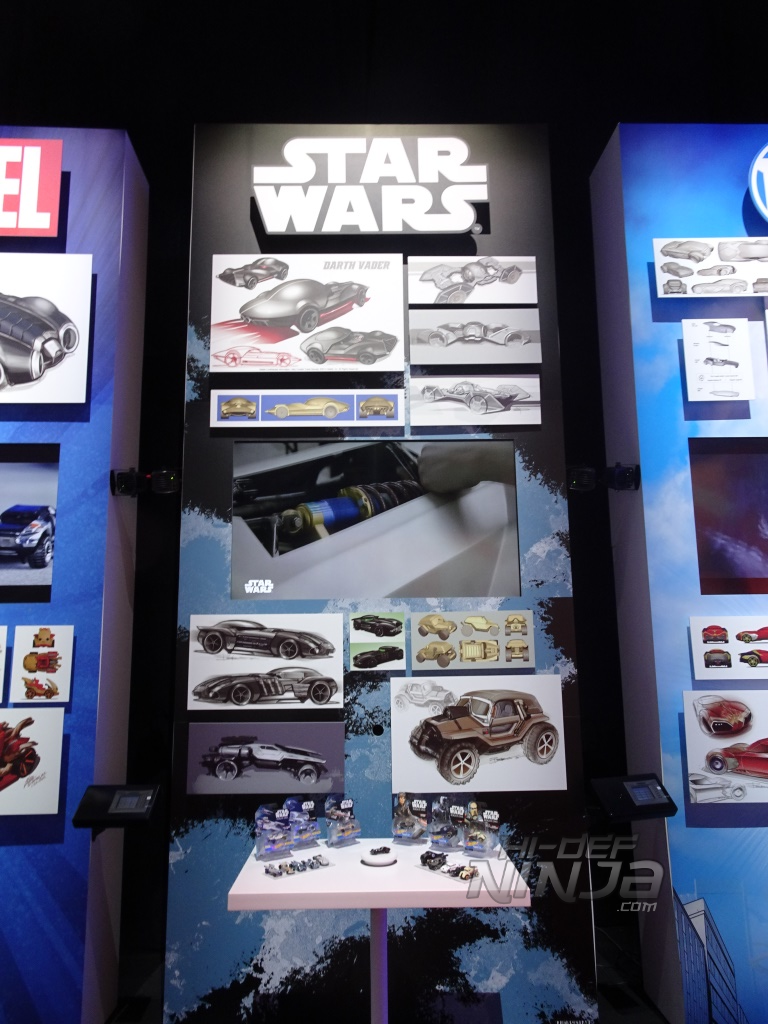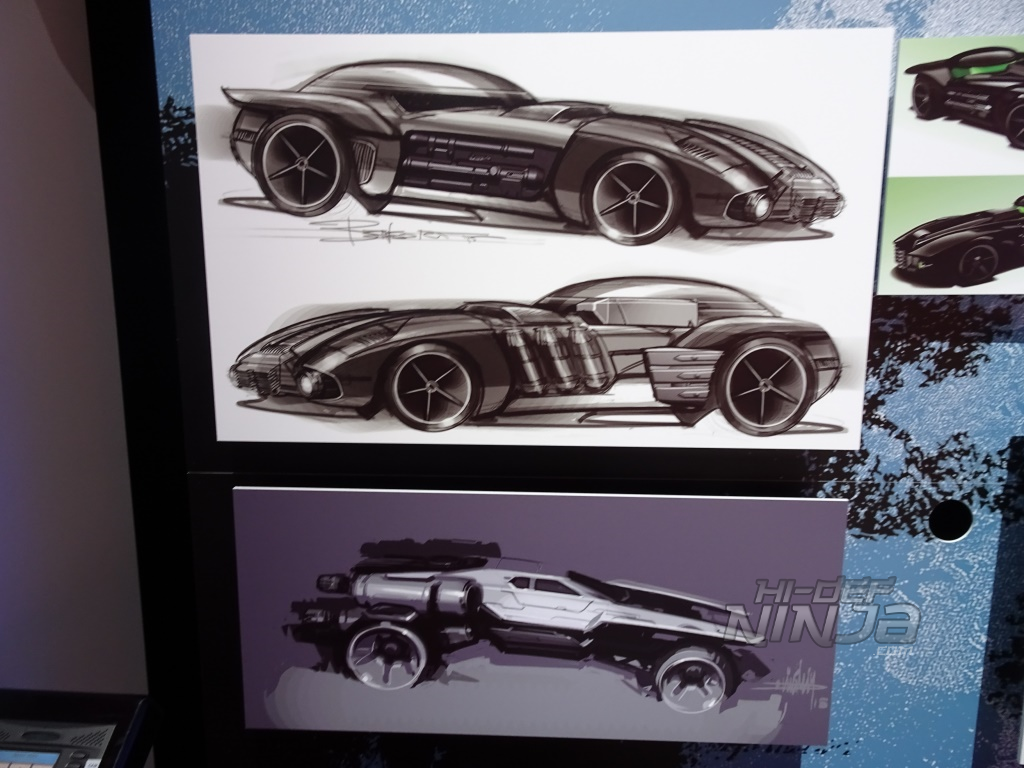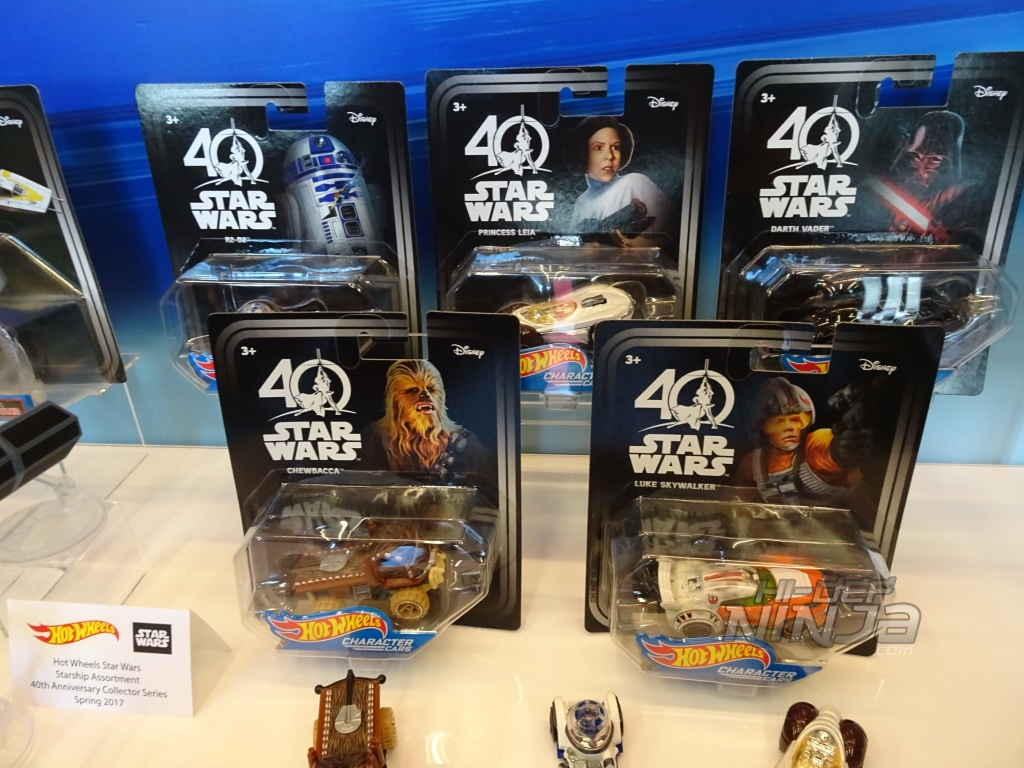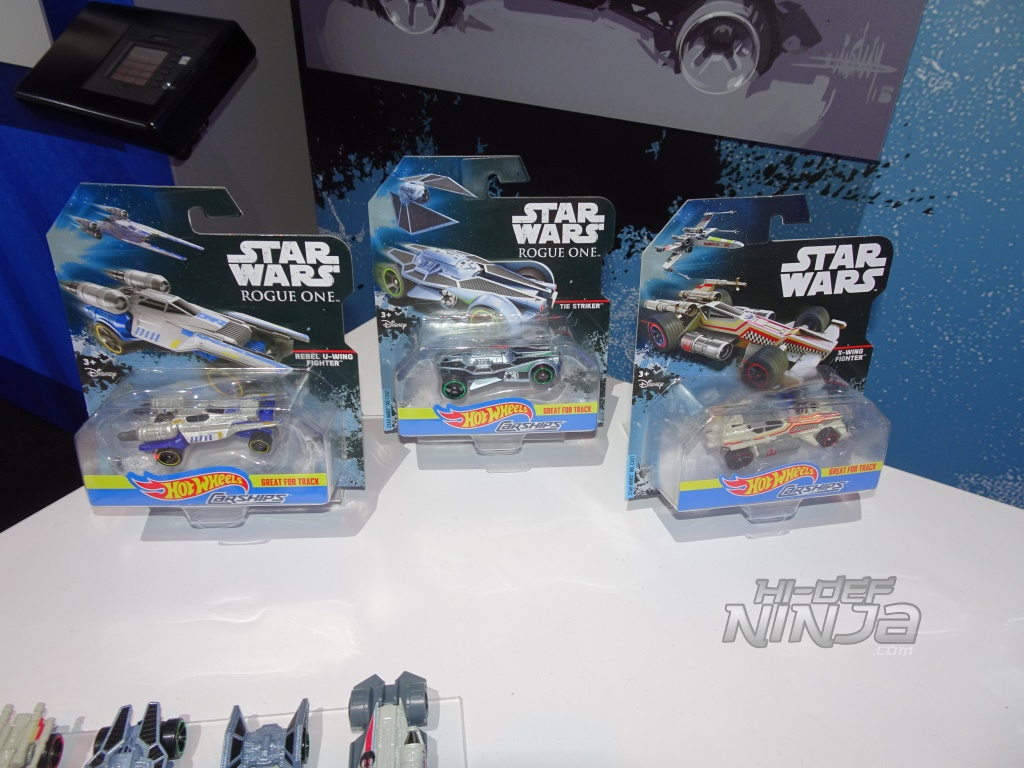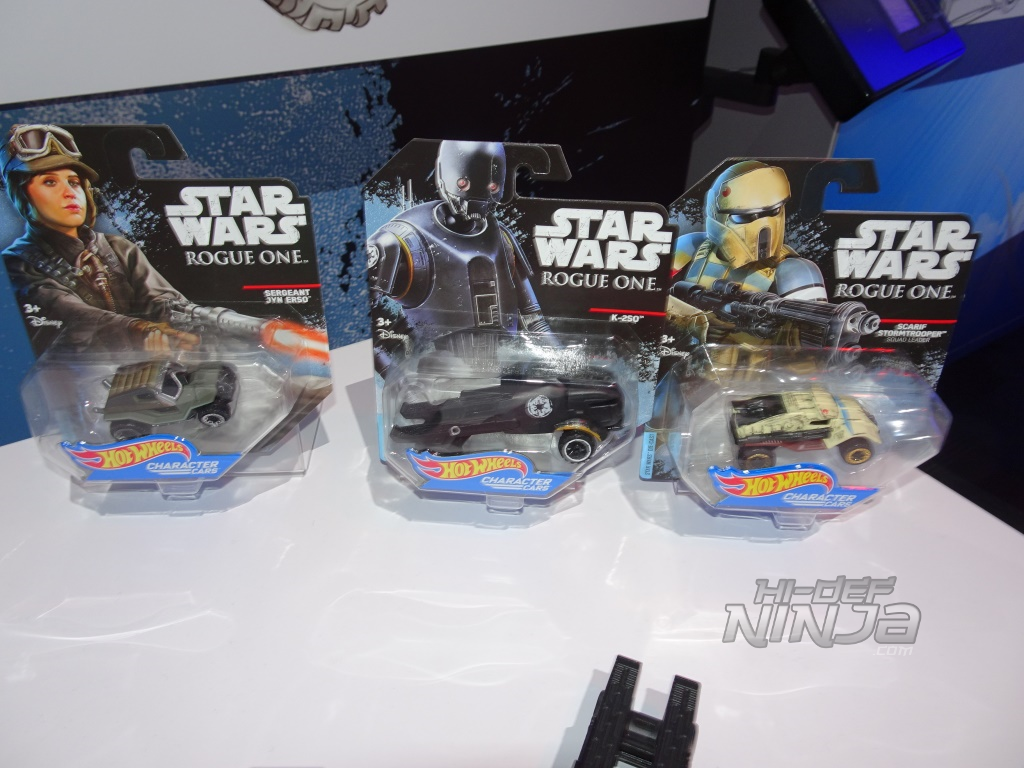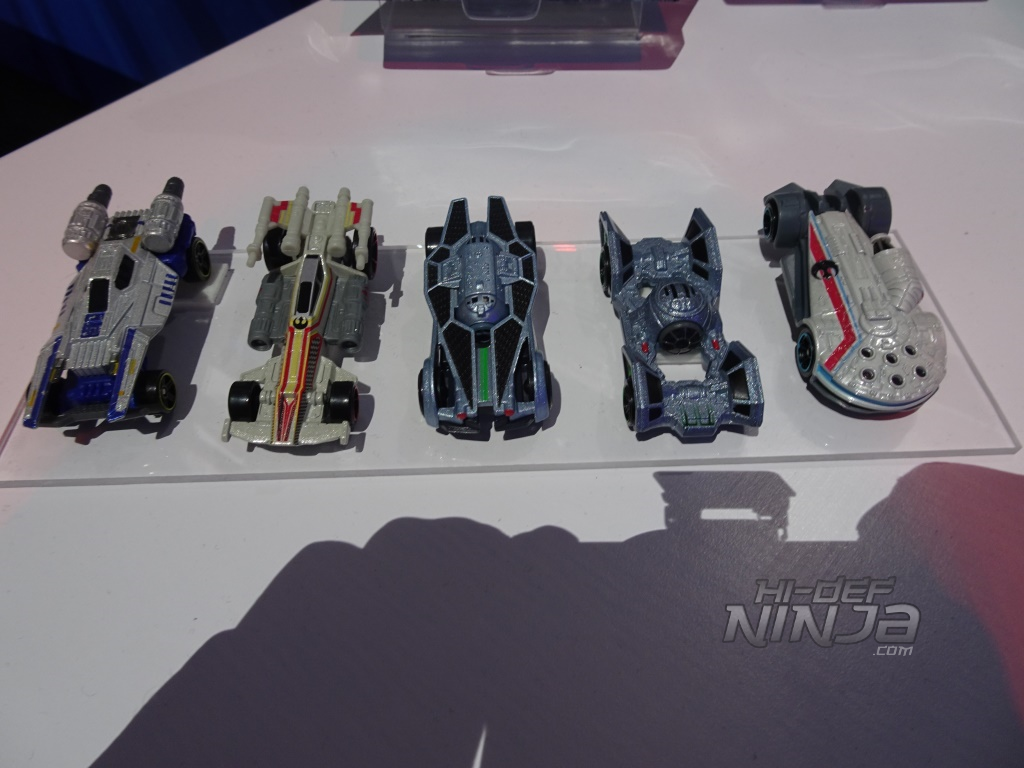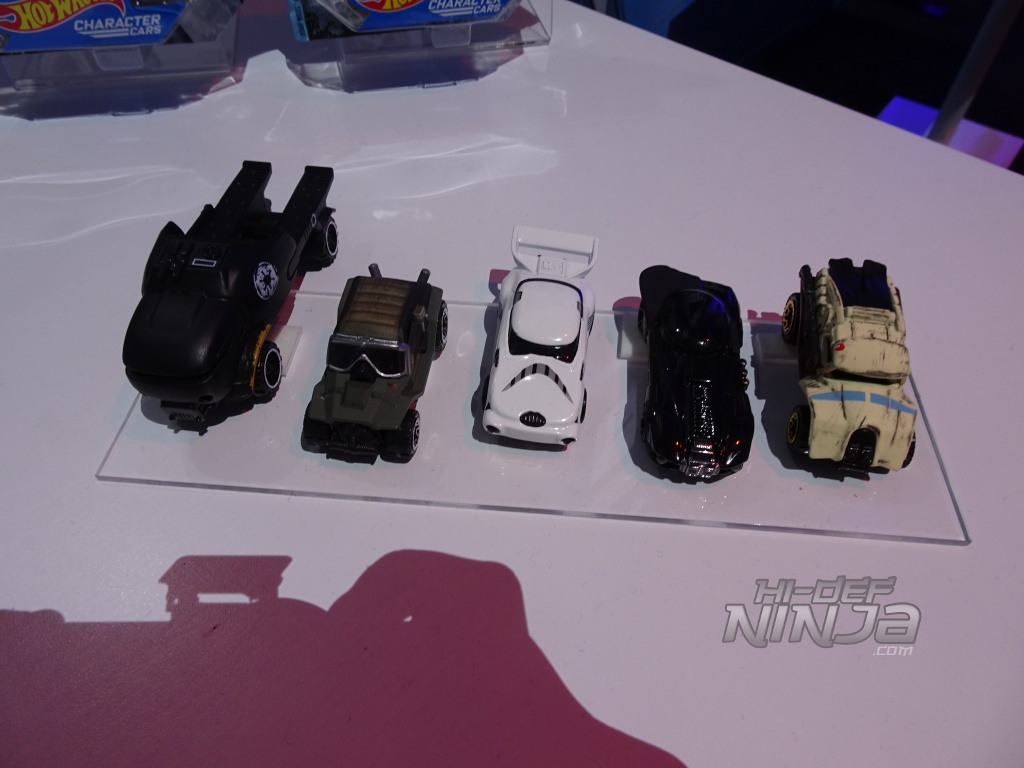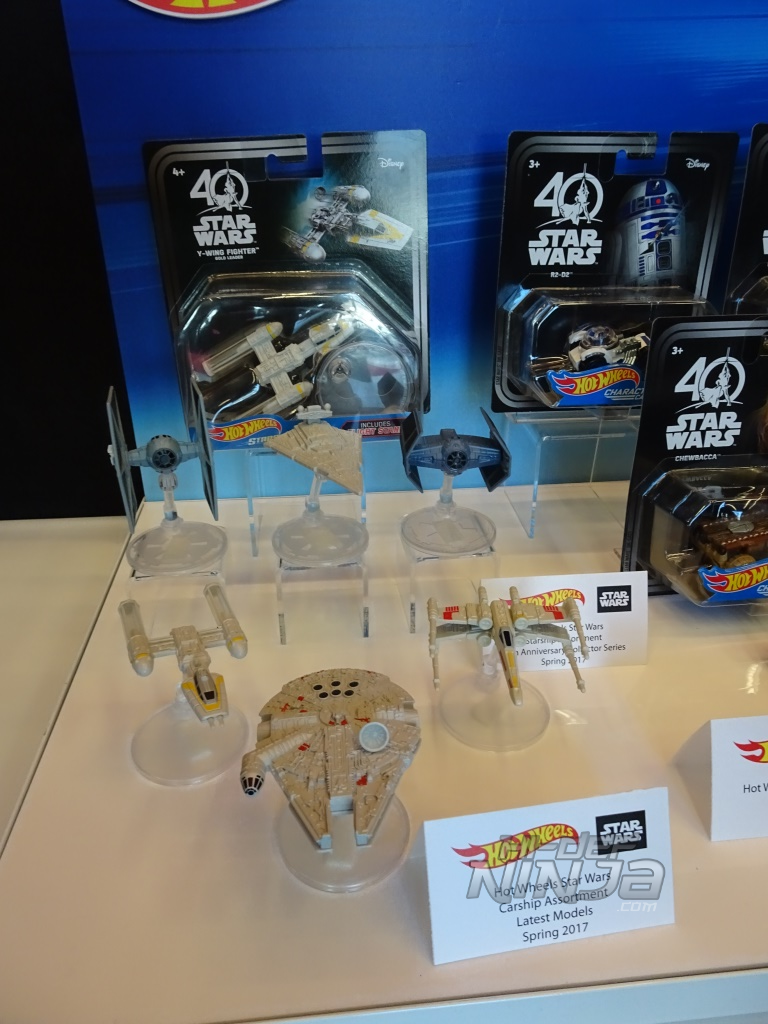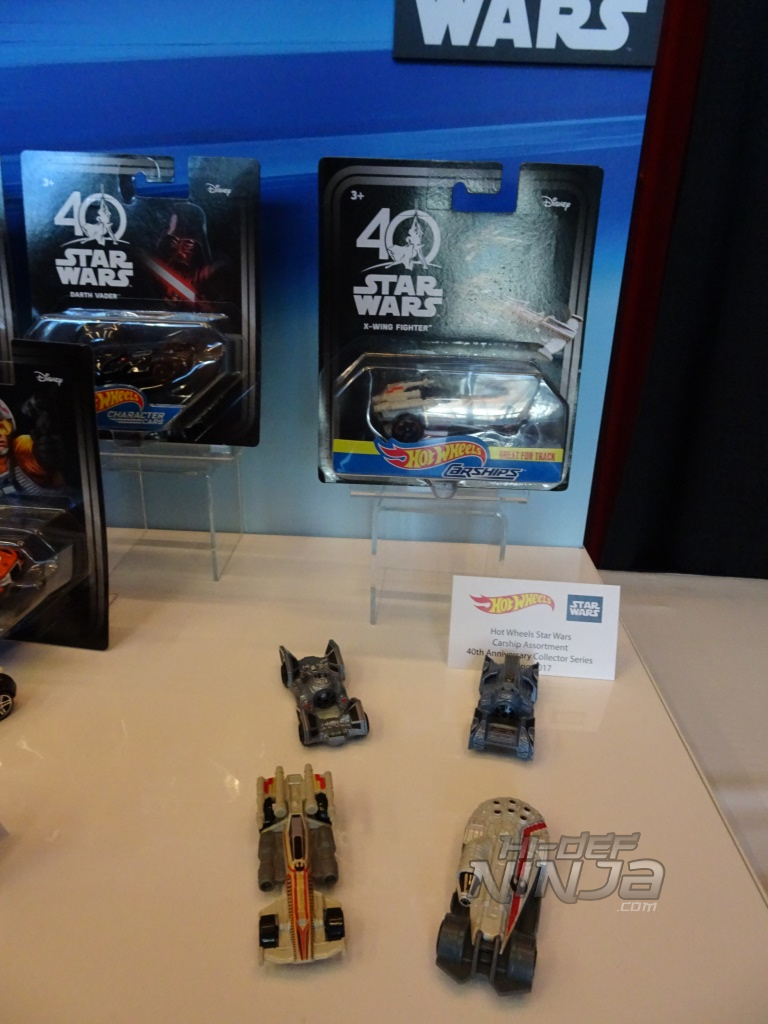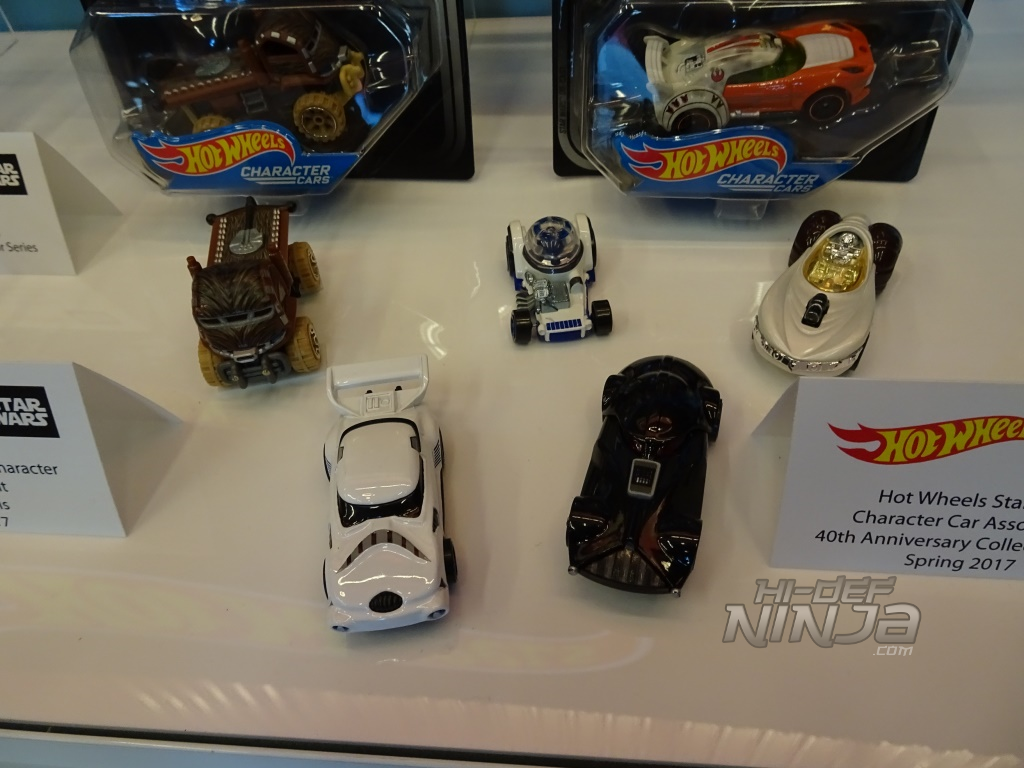 The newly minted Mega Construx continues to provide brick building options with brands that range from Halo and Destiny to new and continuing brands such as Pokemon and Teenage Mutant Ninja Turtles.
Pokemon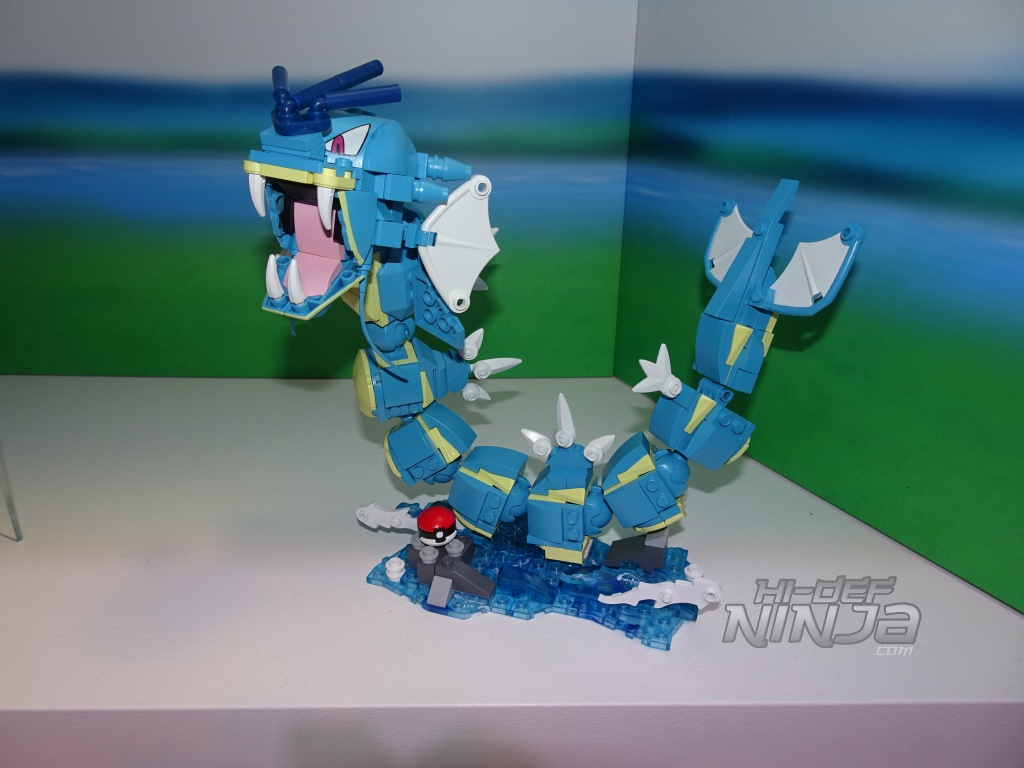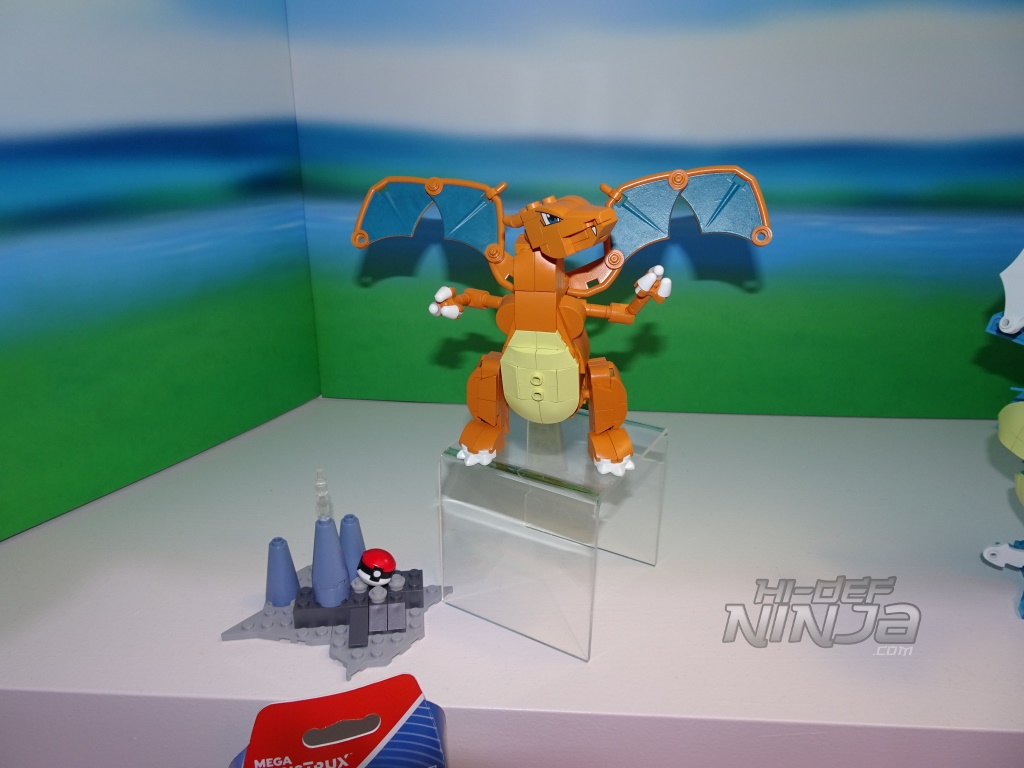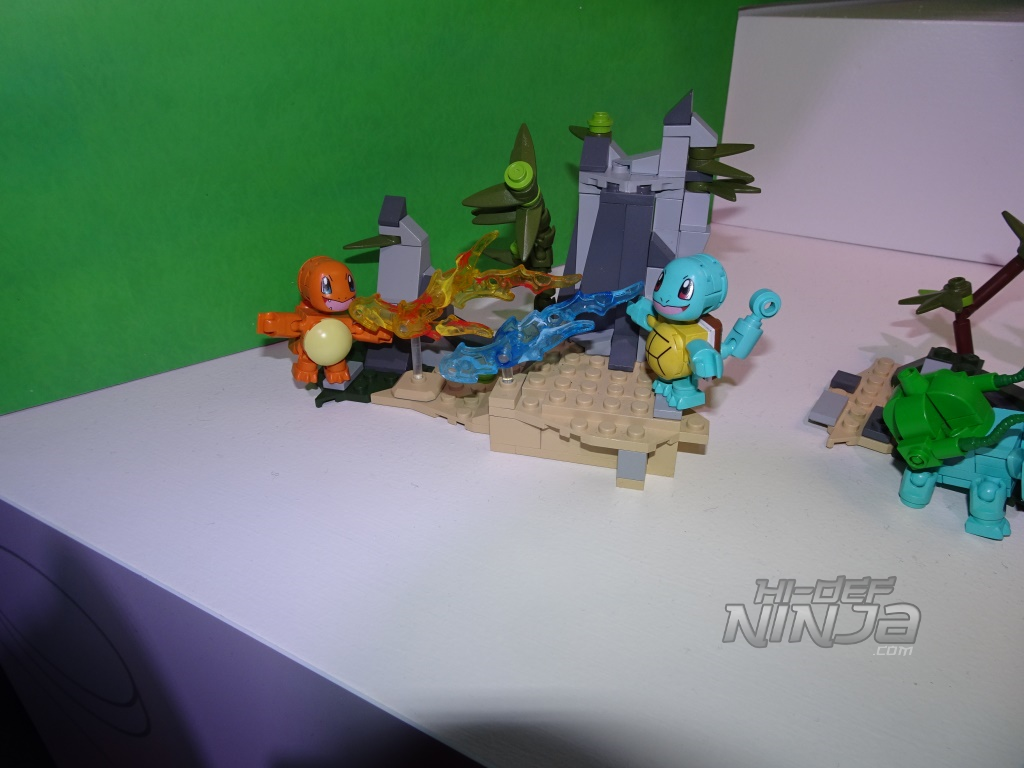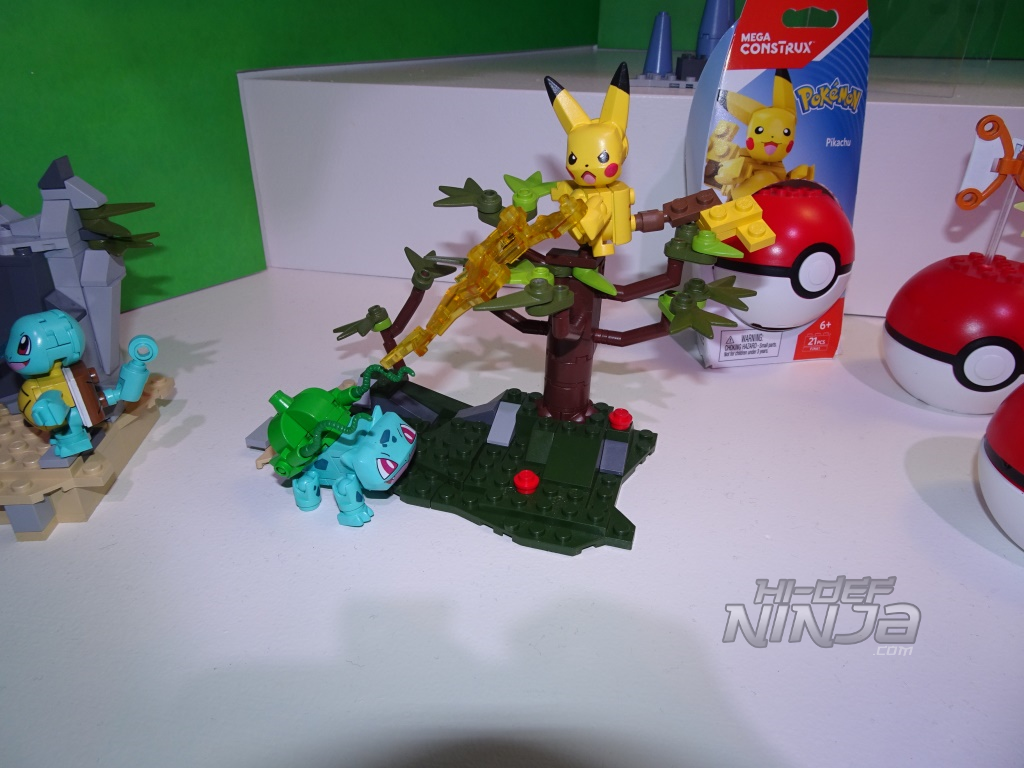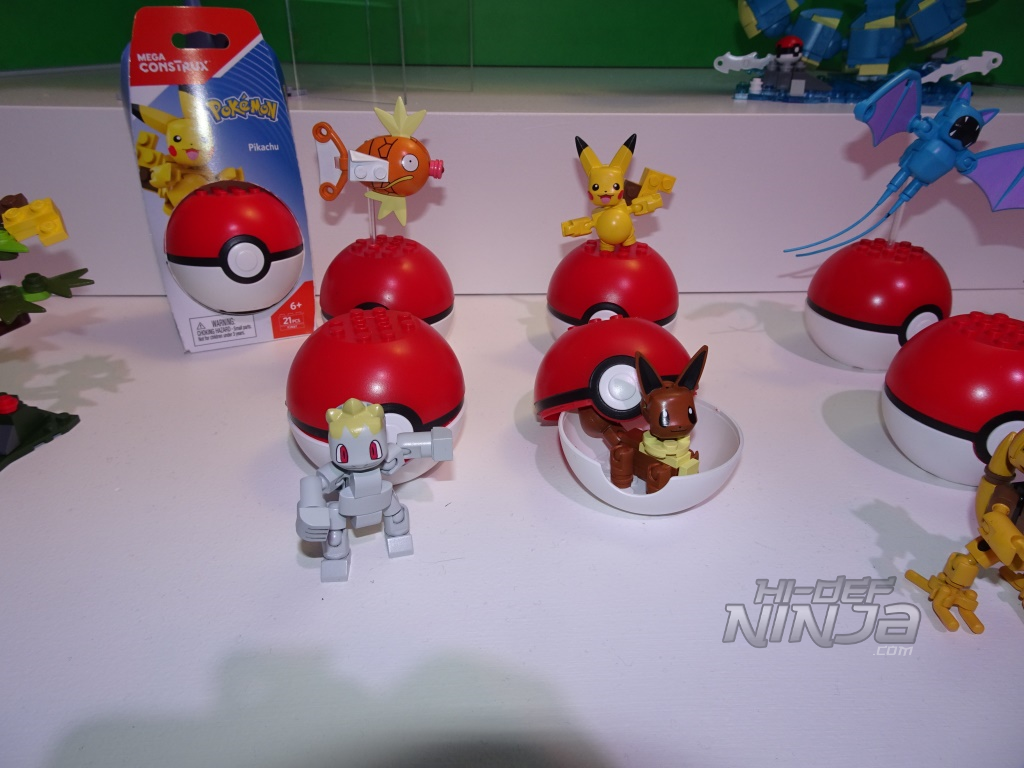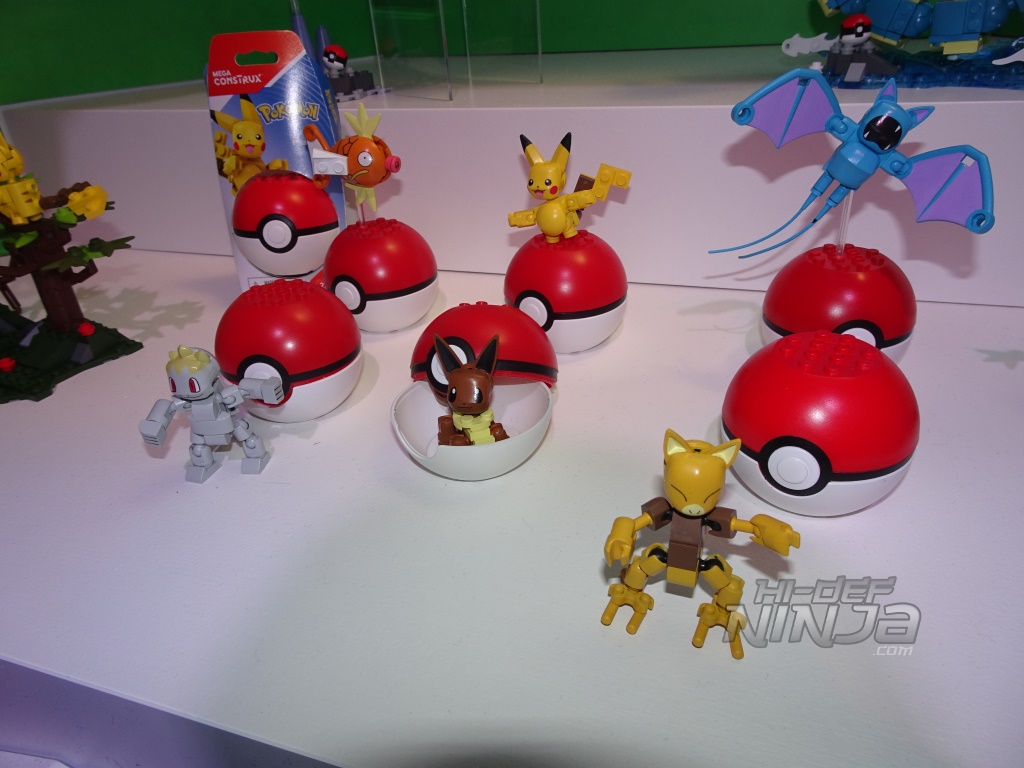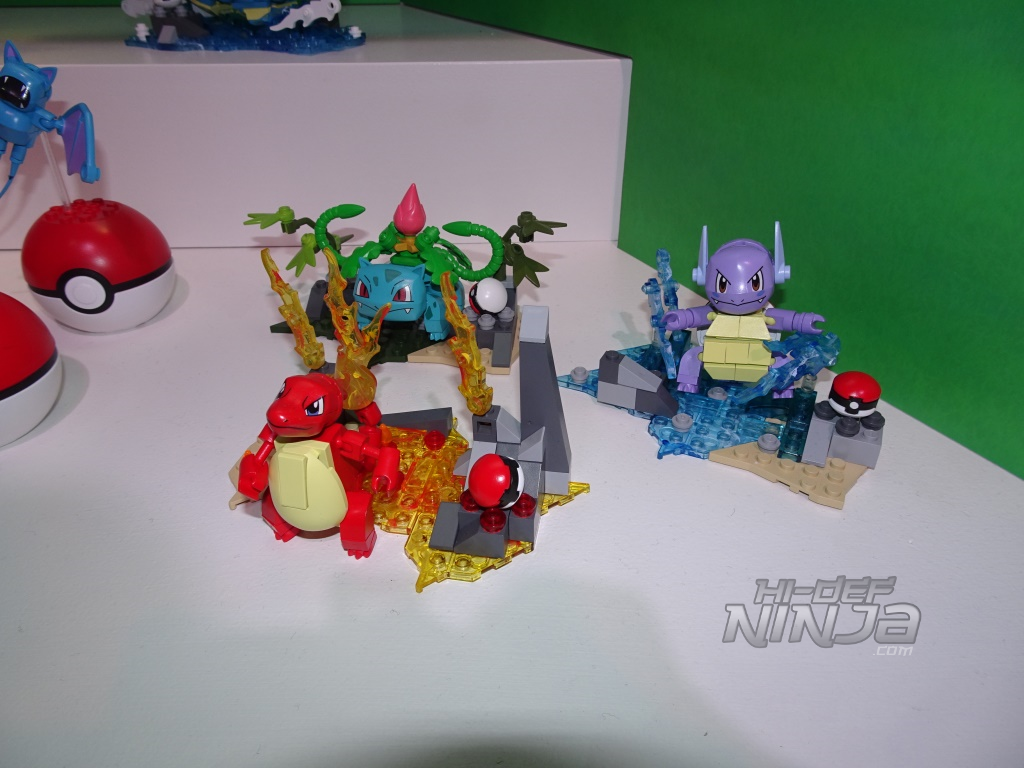 Halo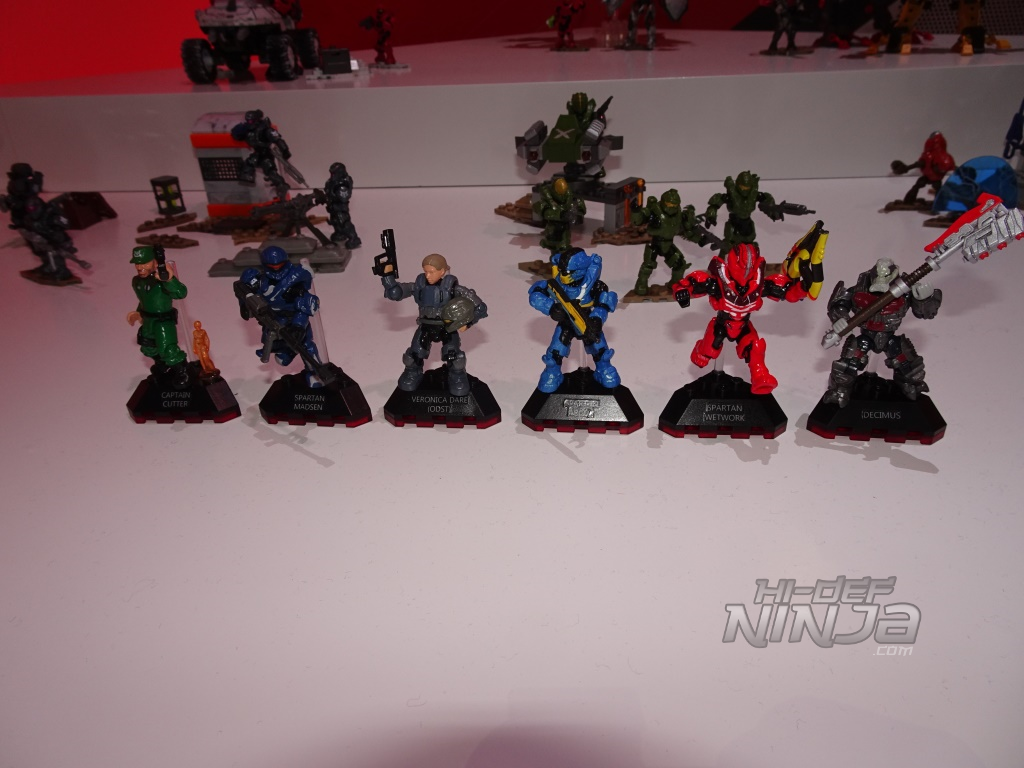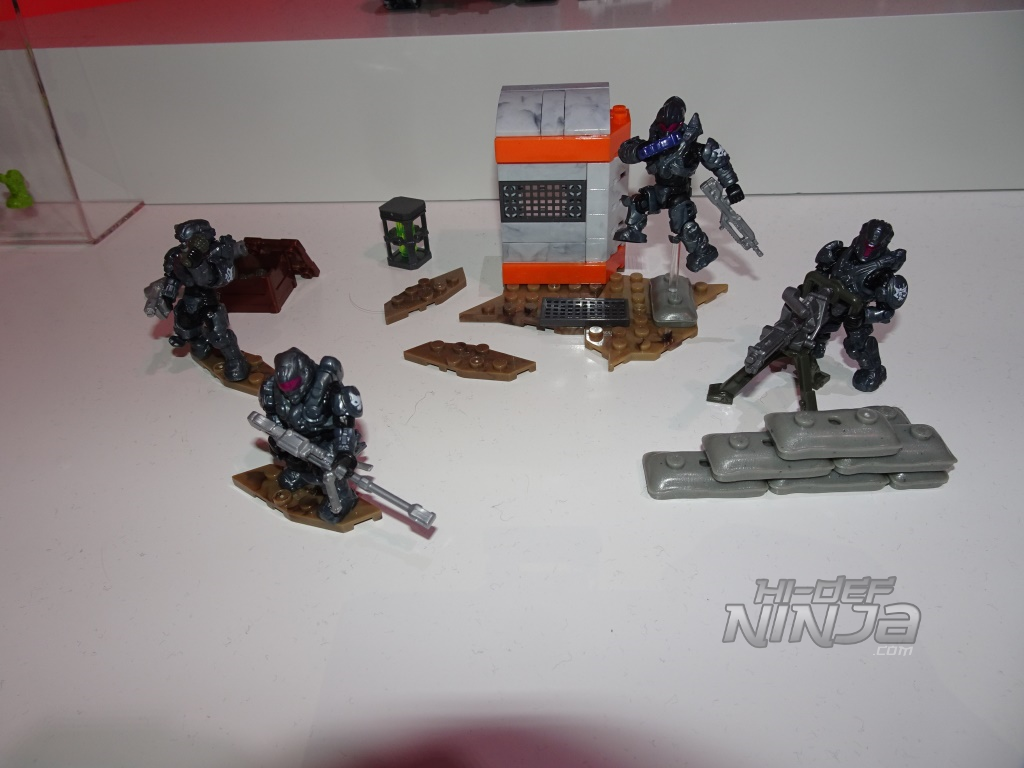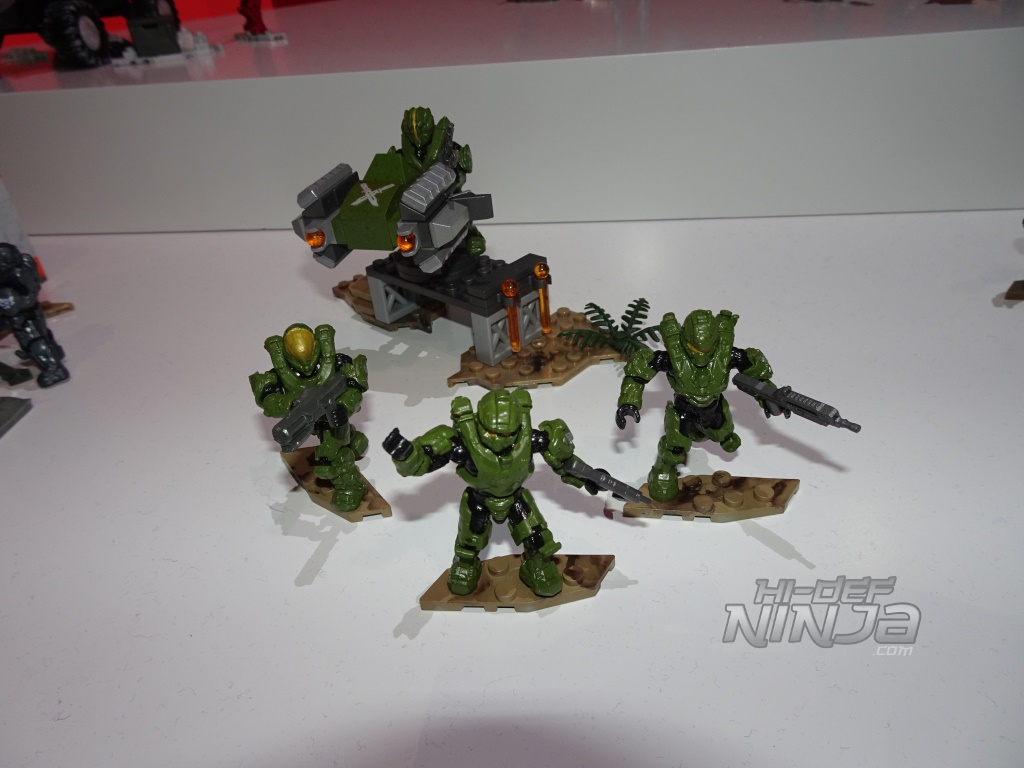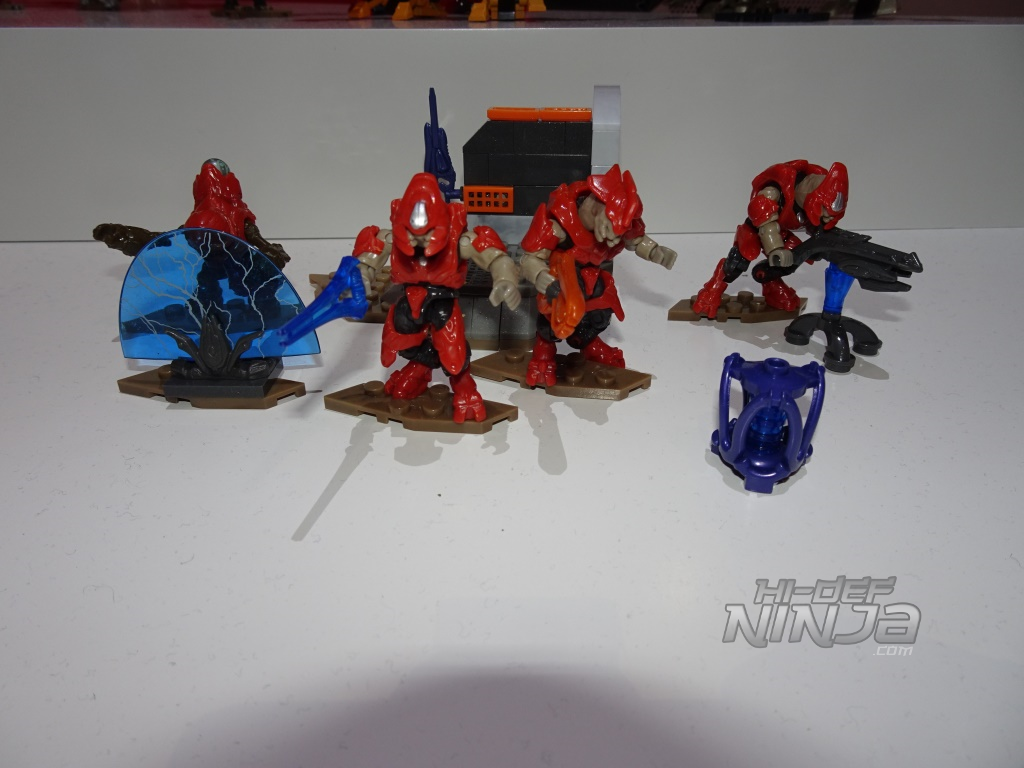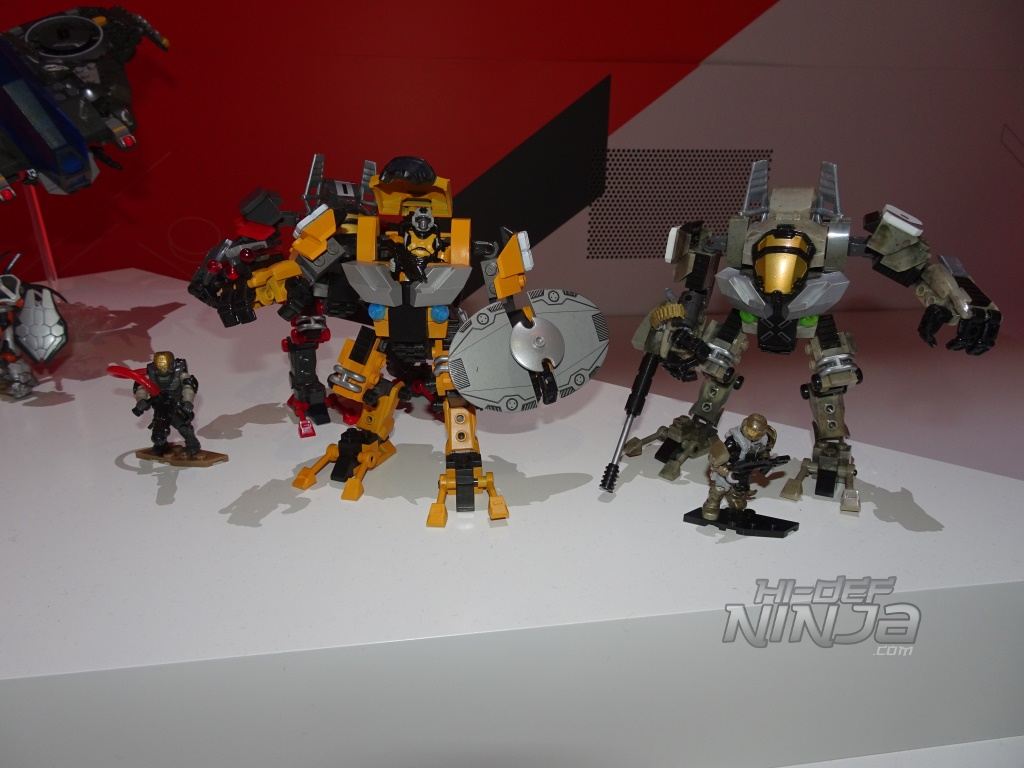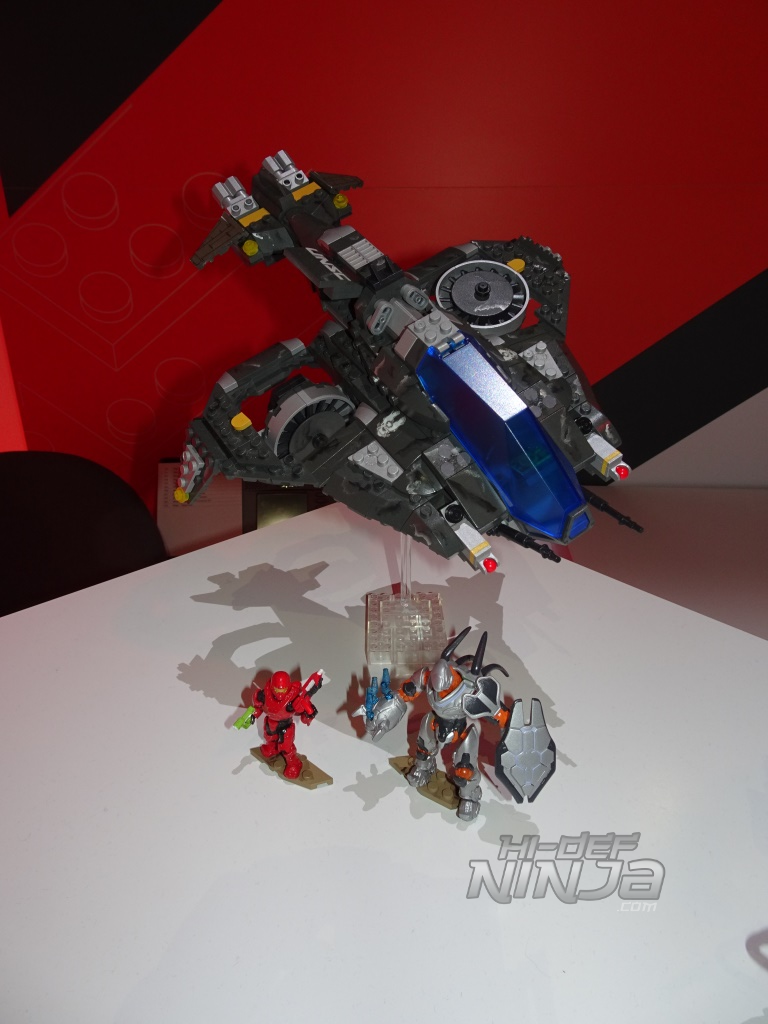 Despicable Me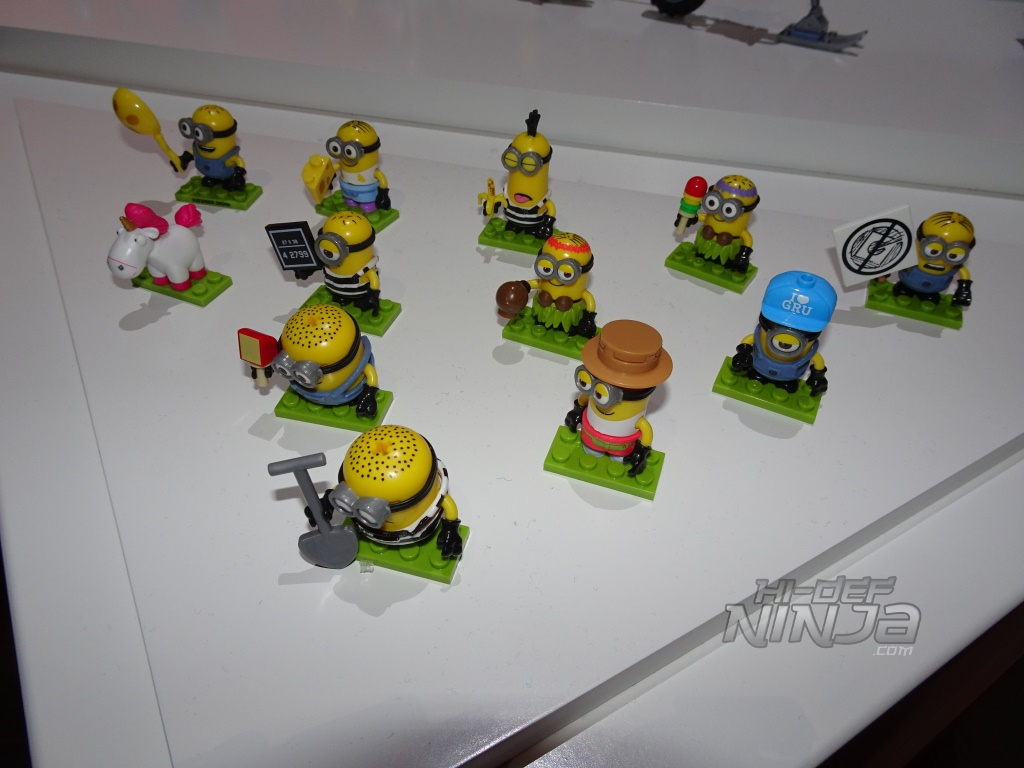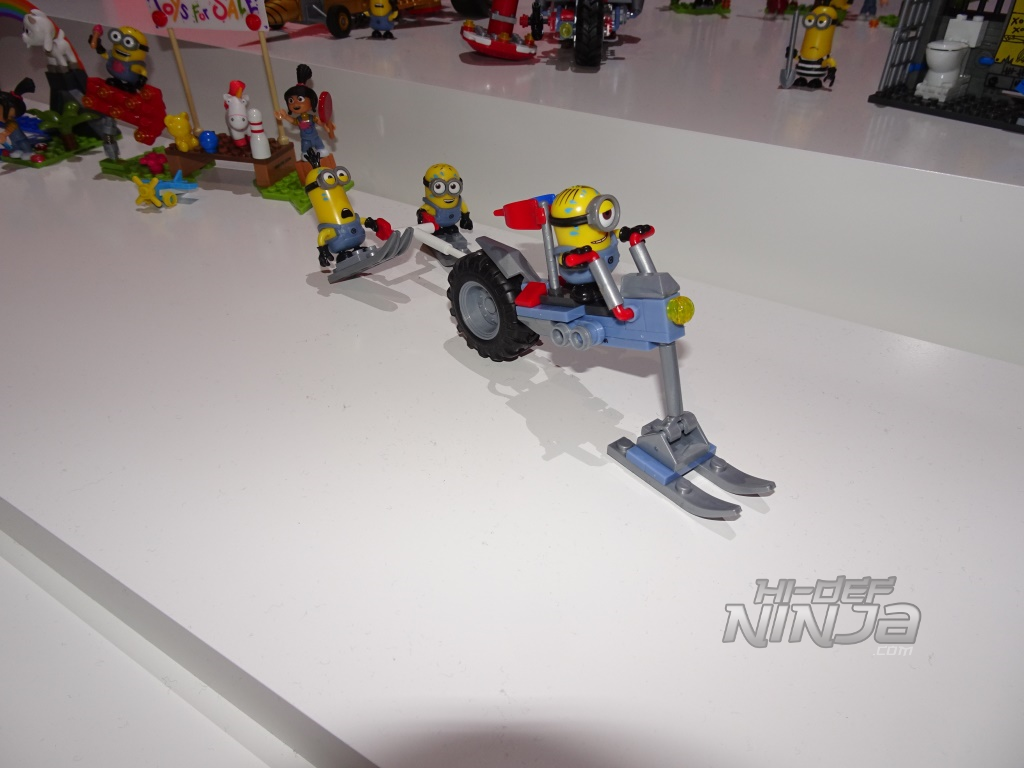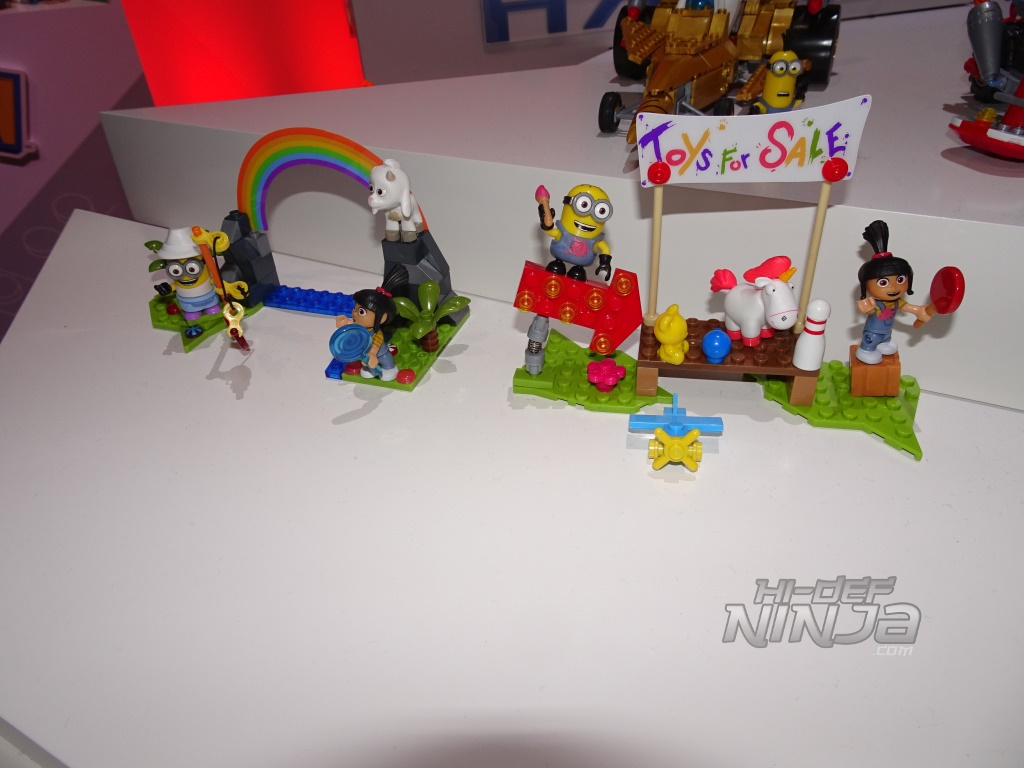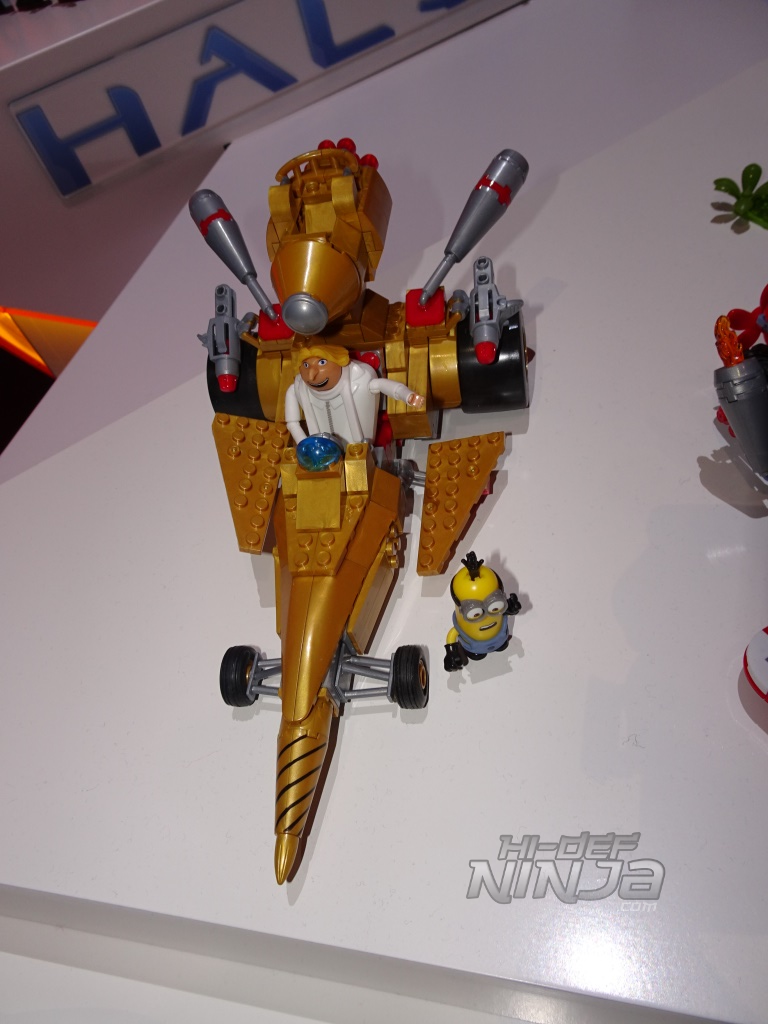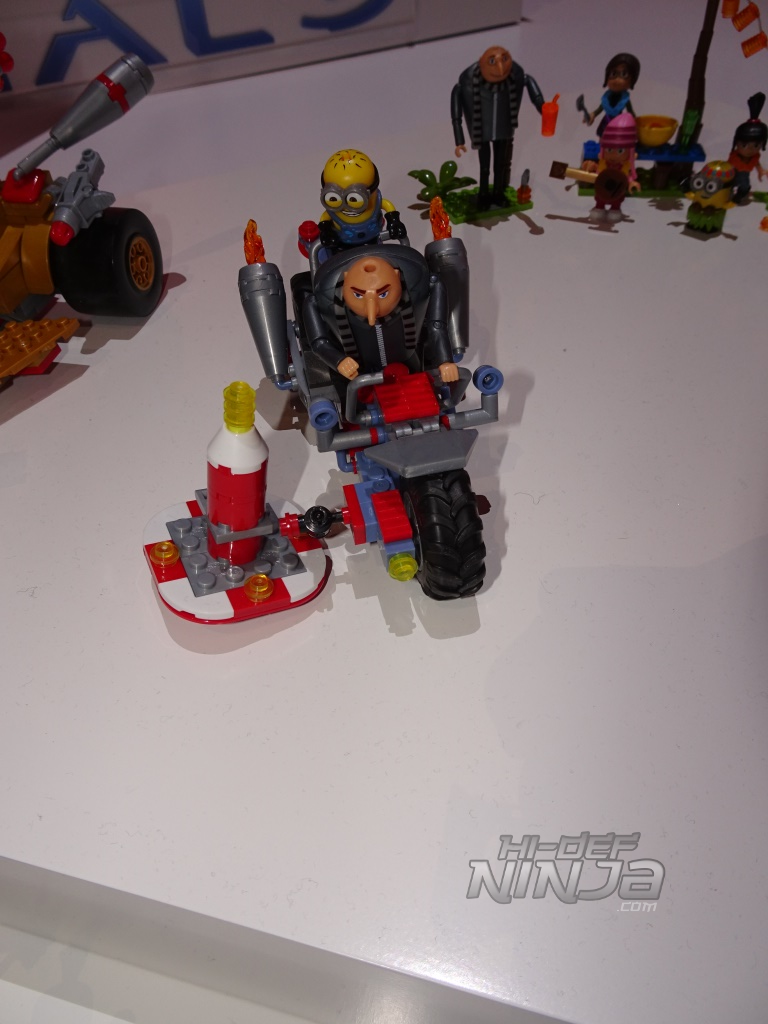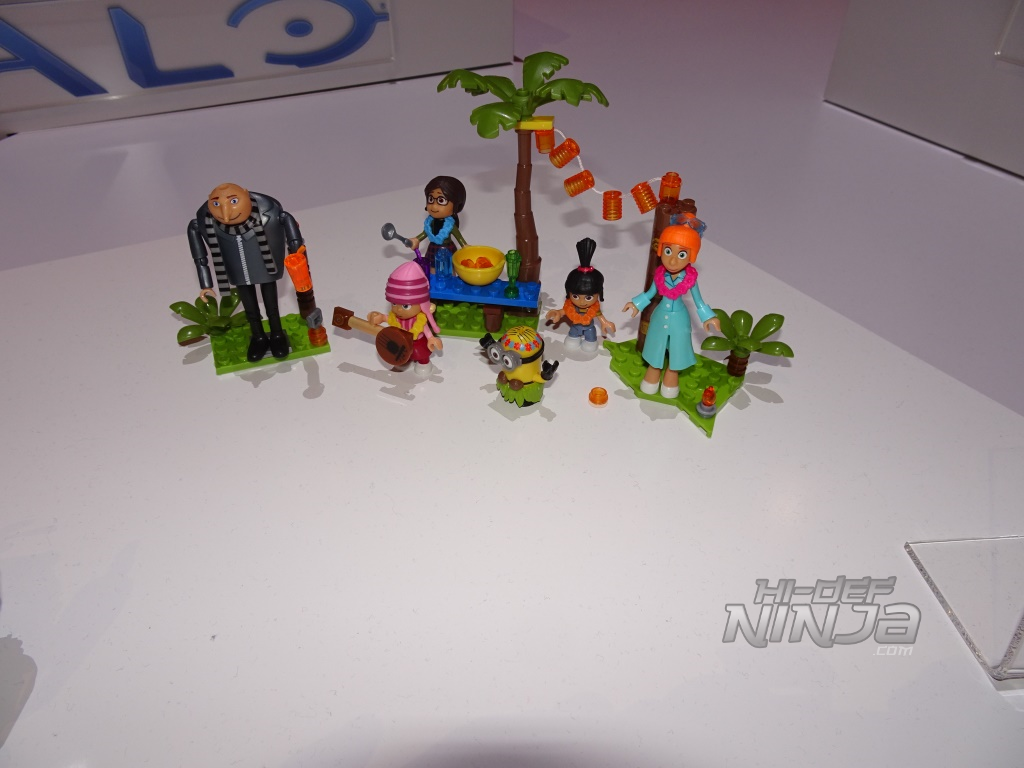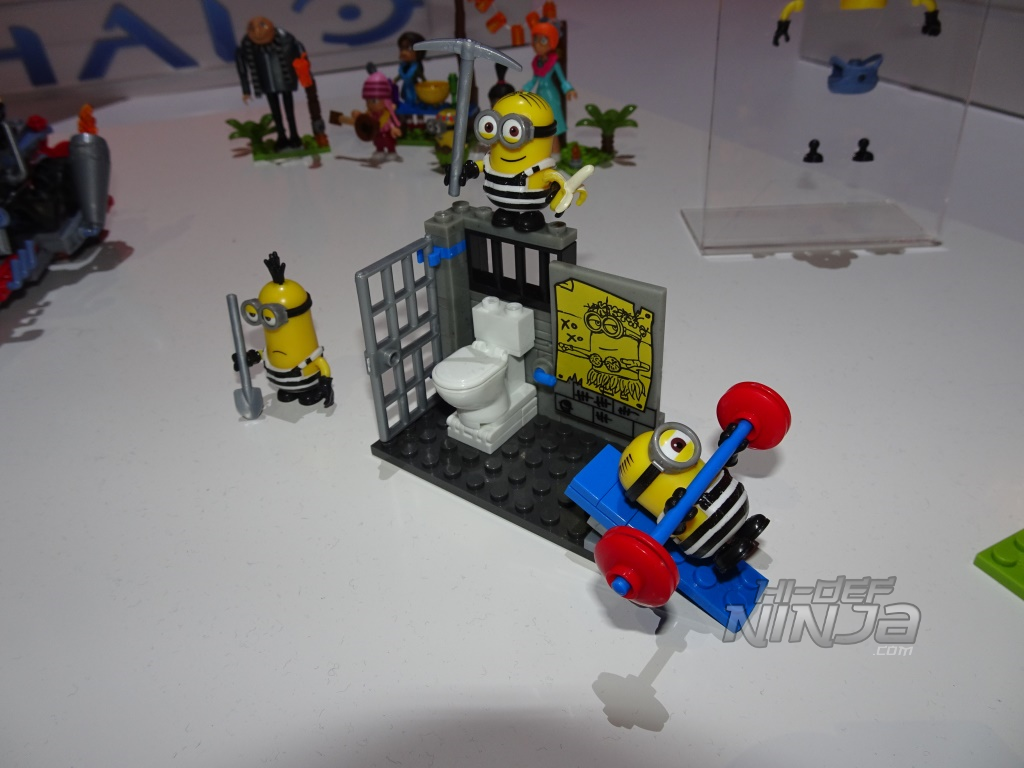 Monster High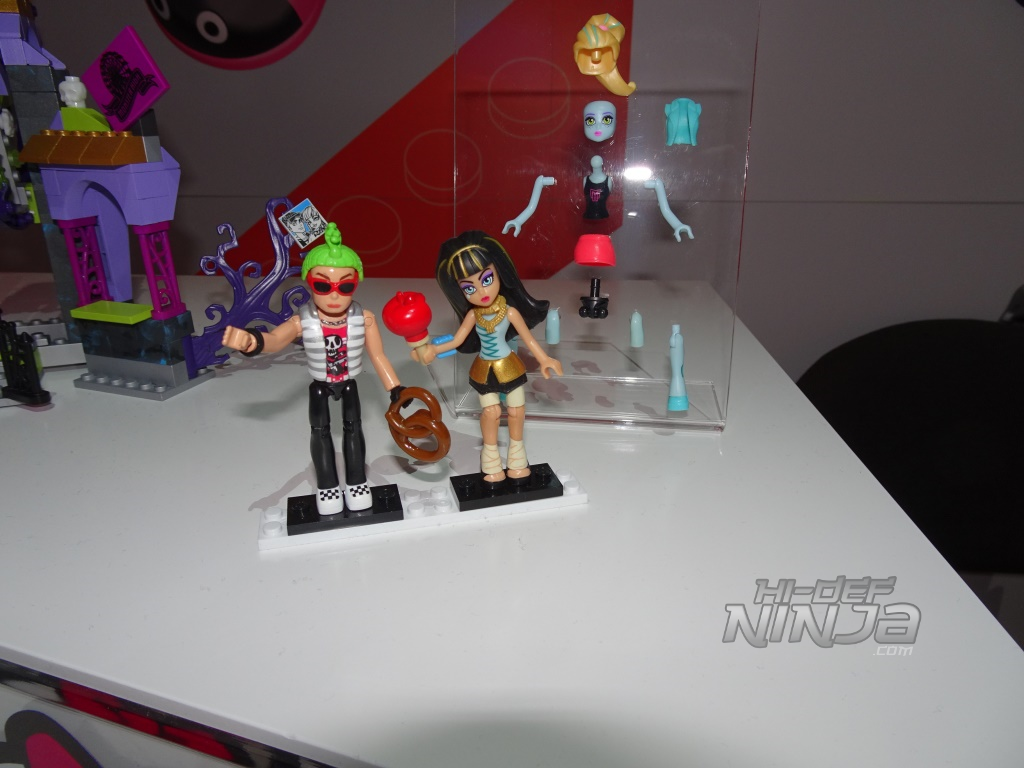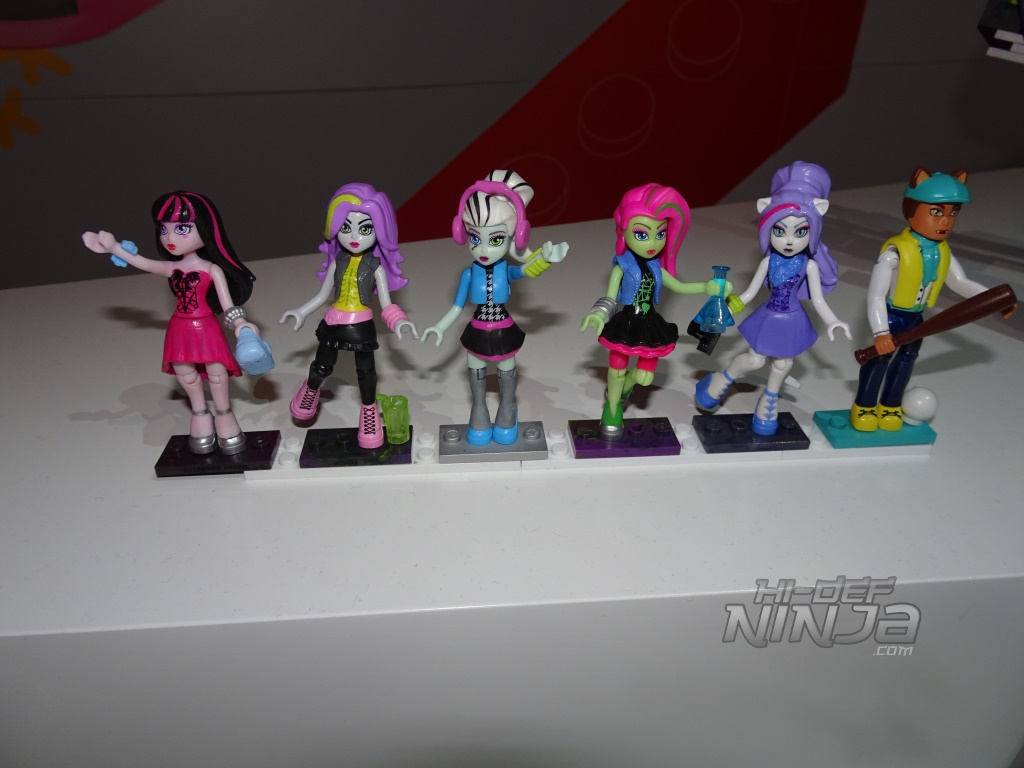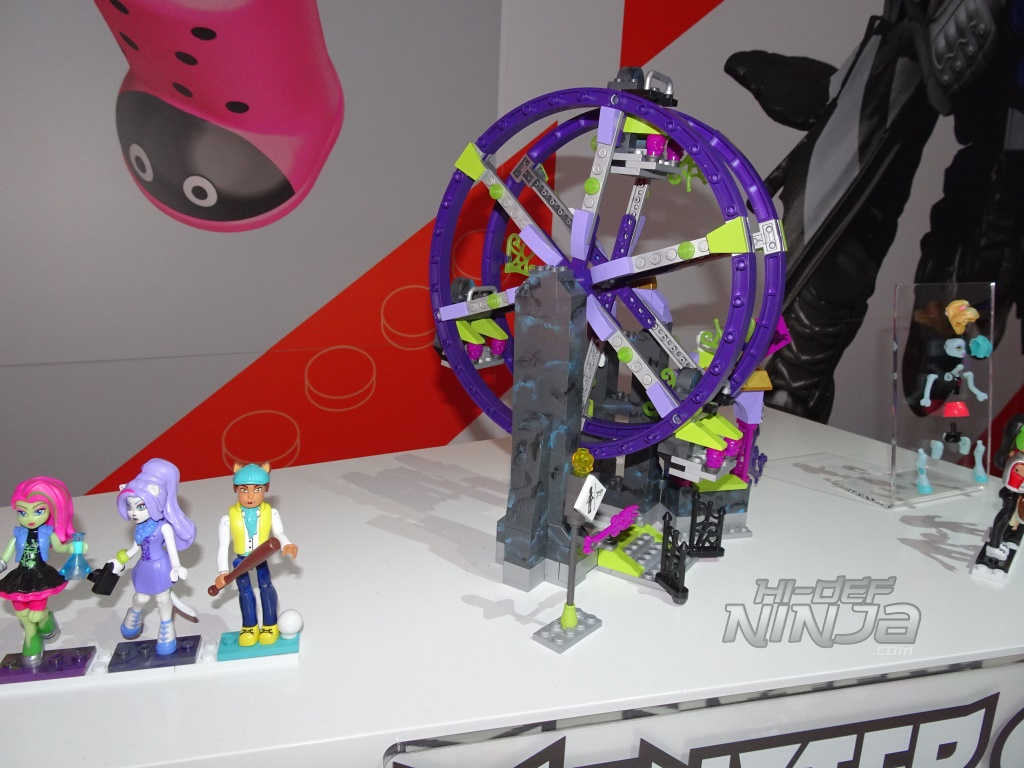 Call of Duty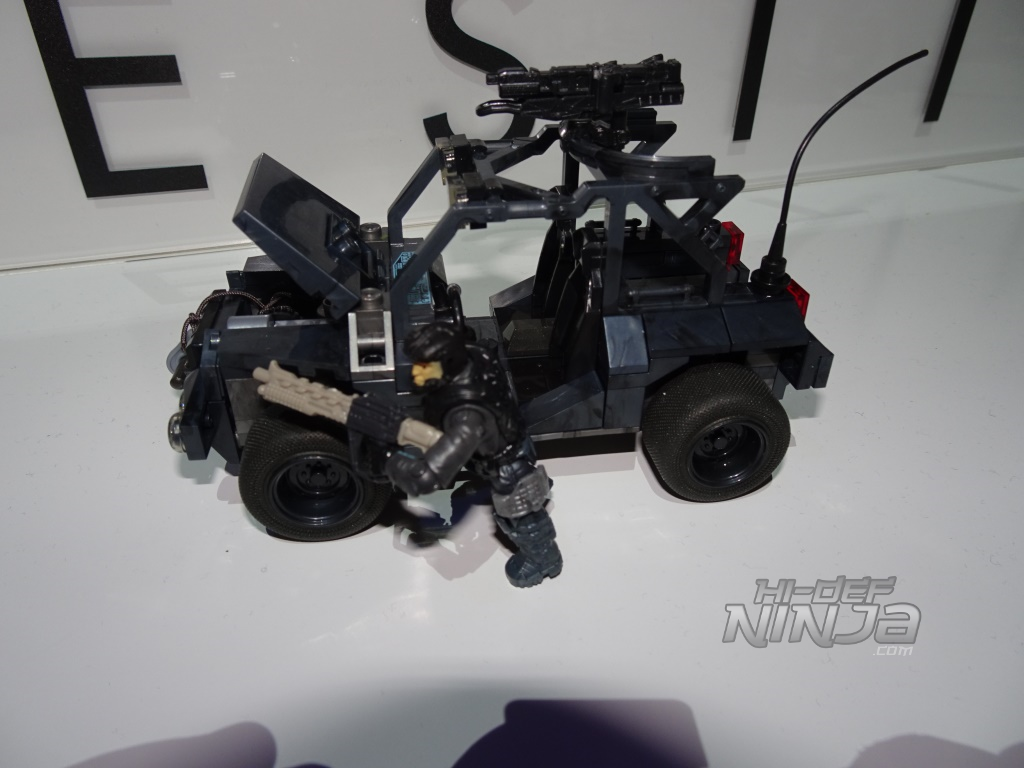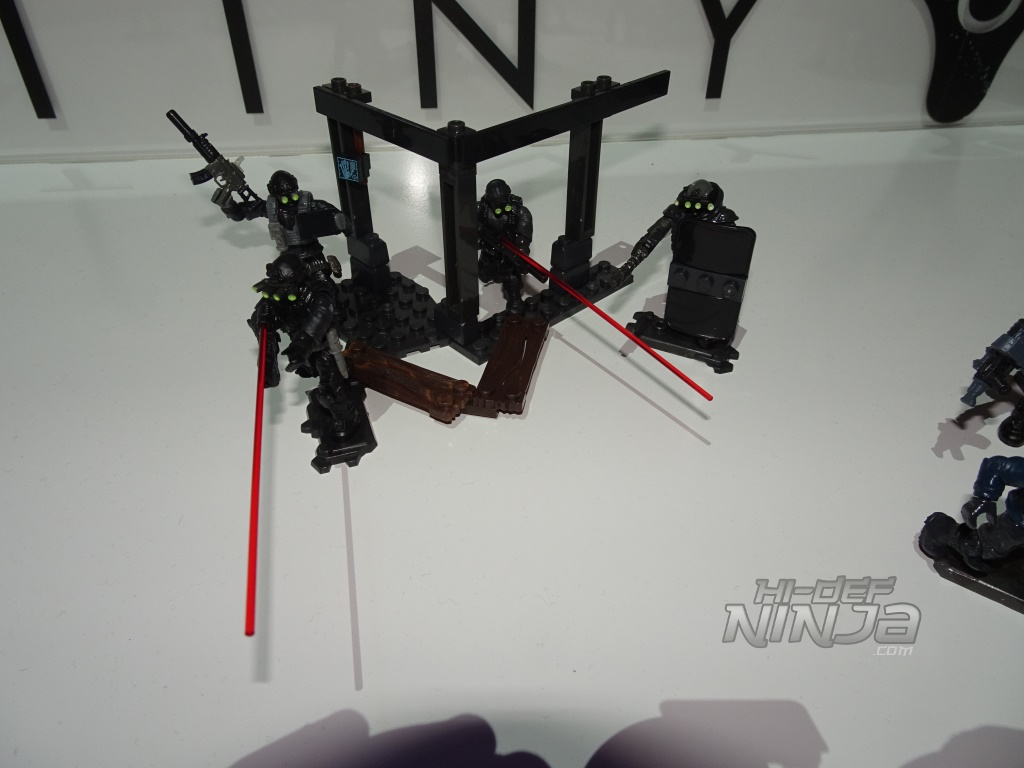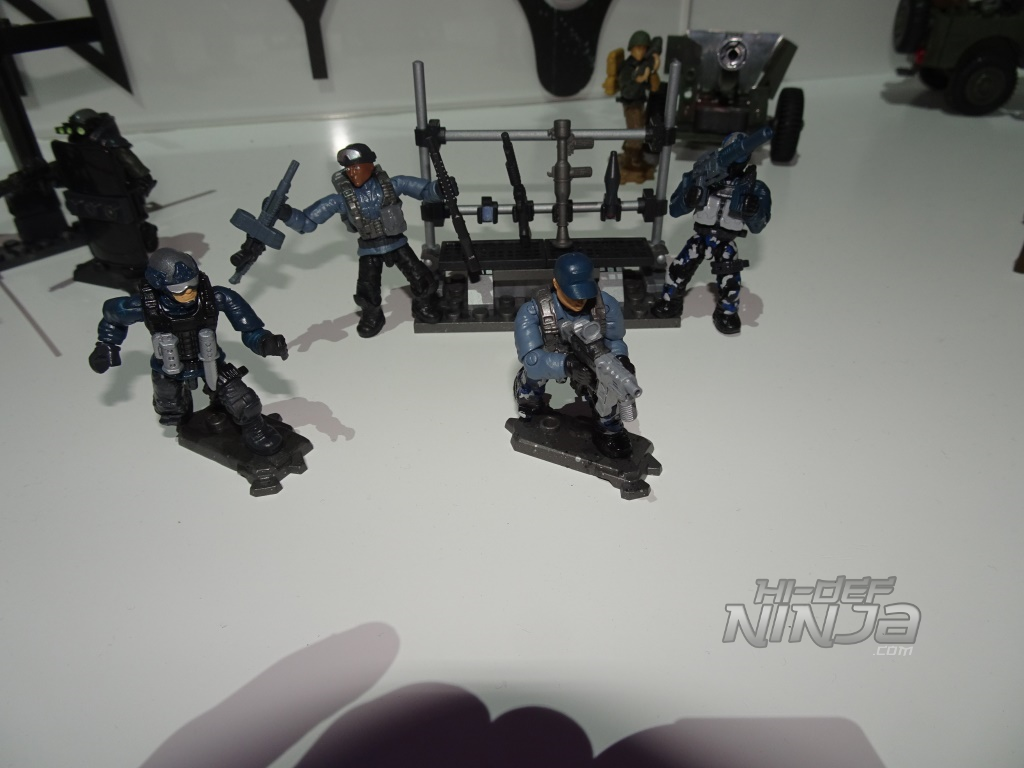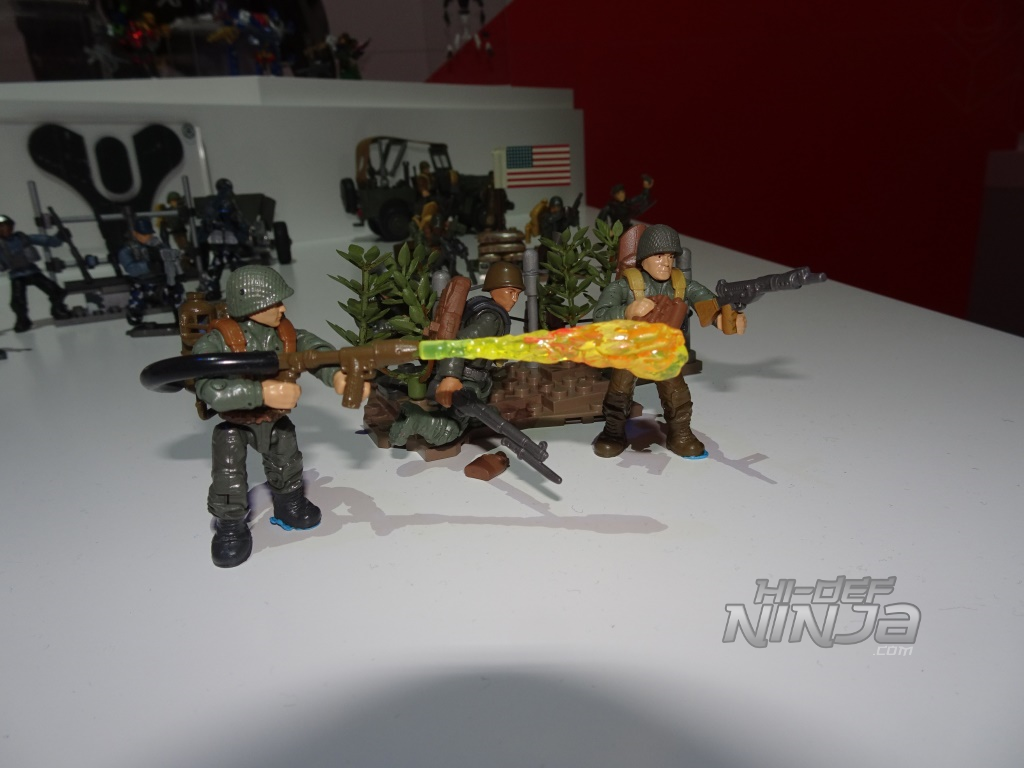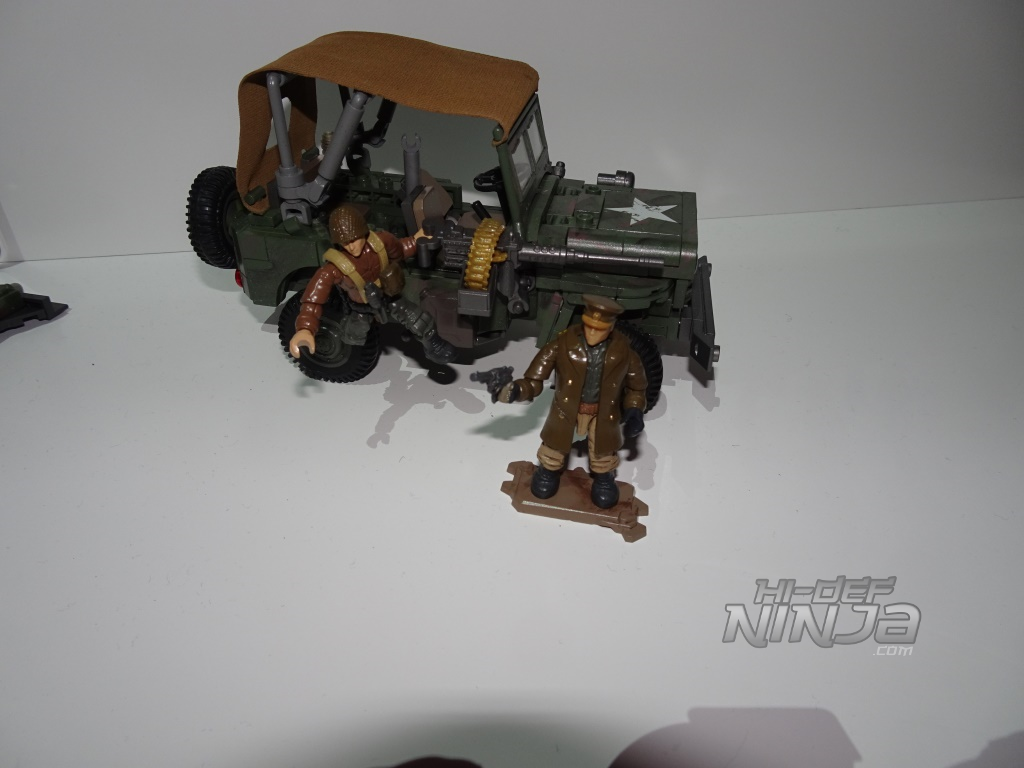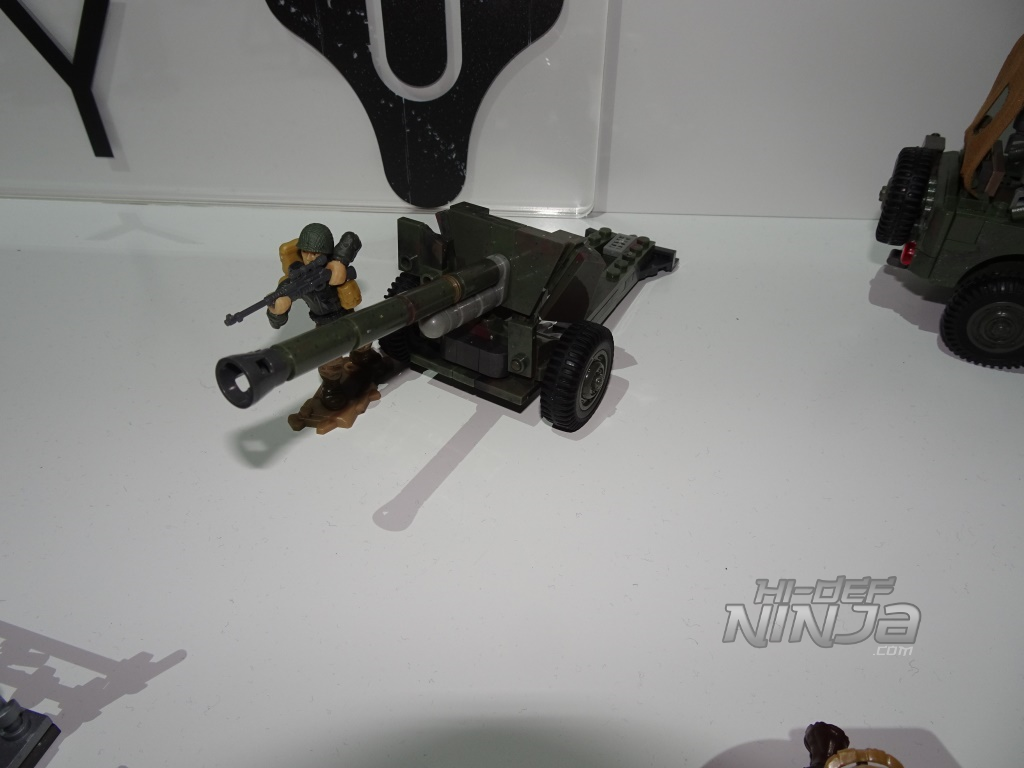 Destiny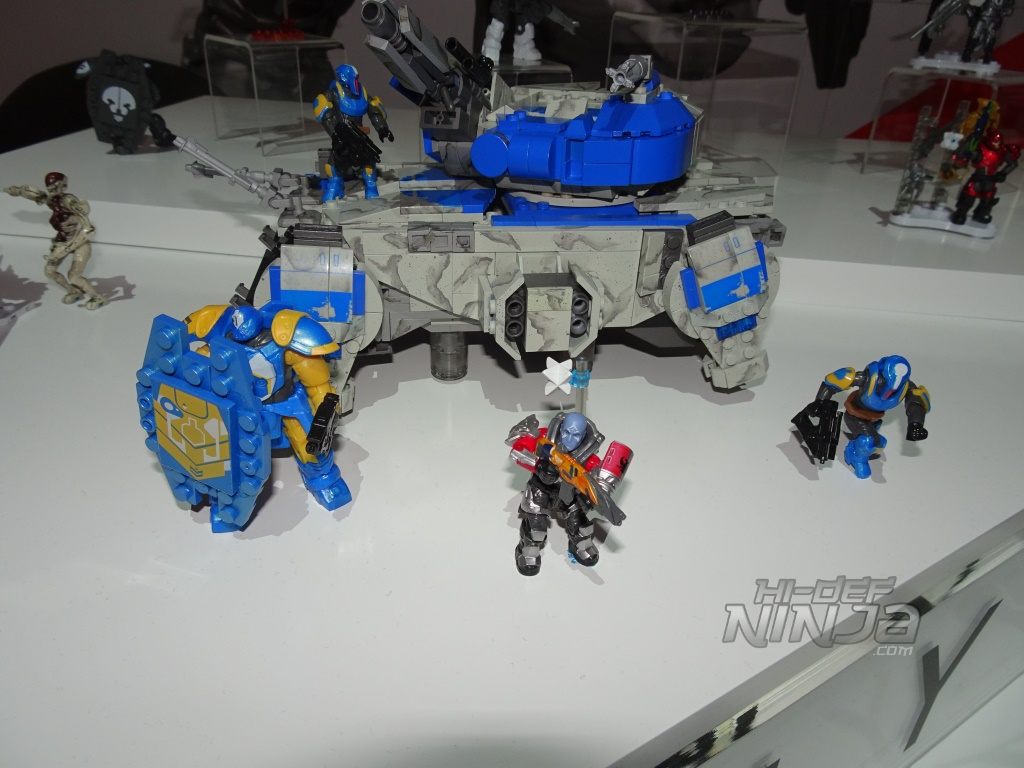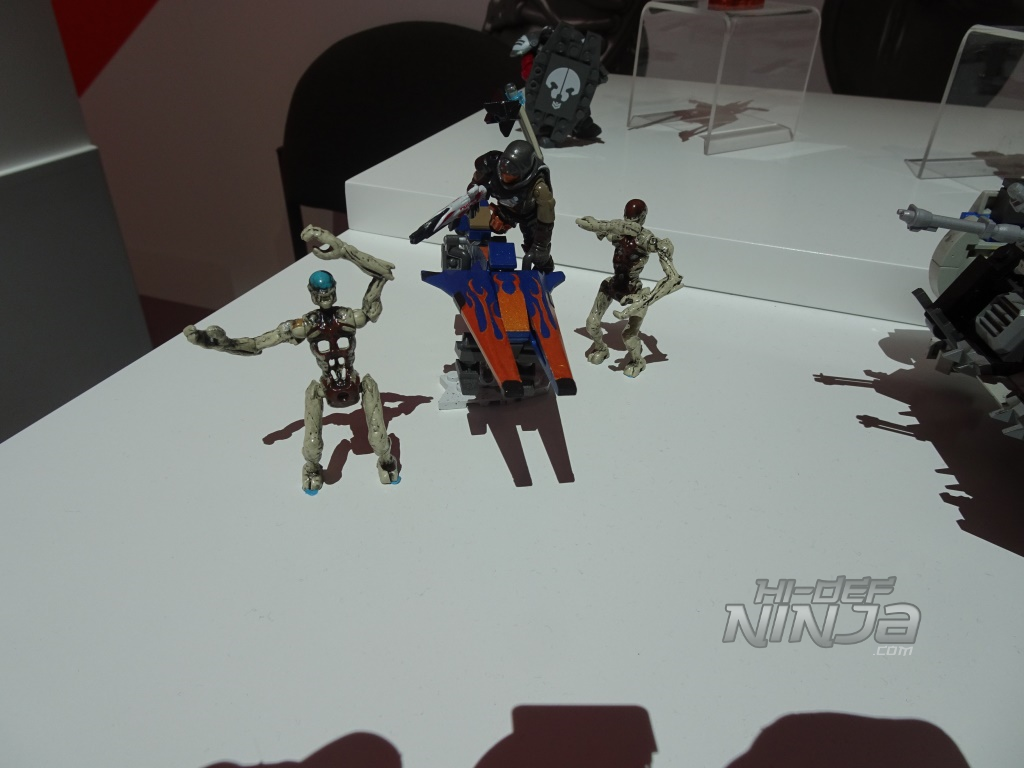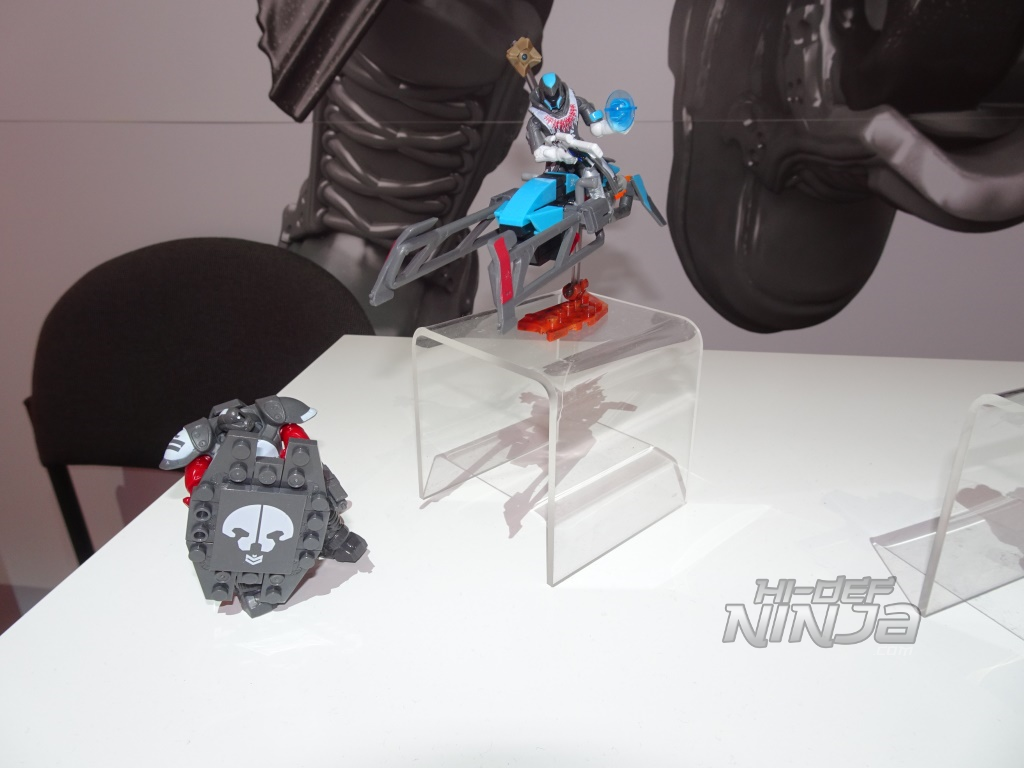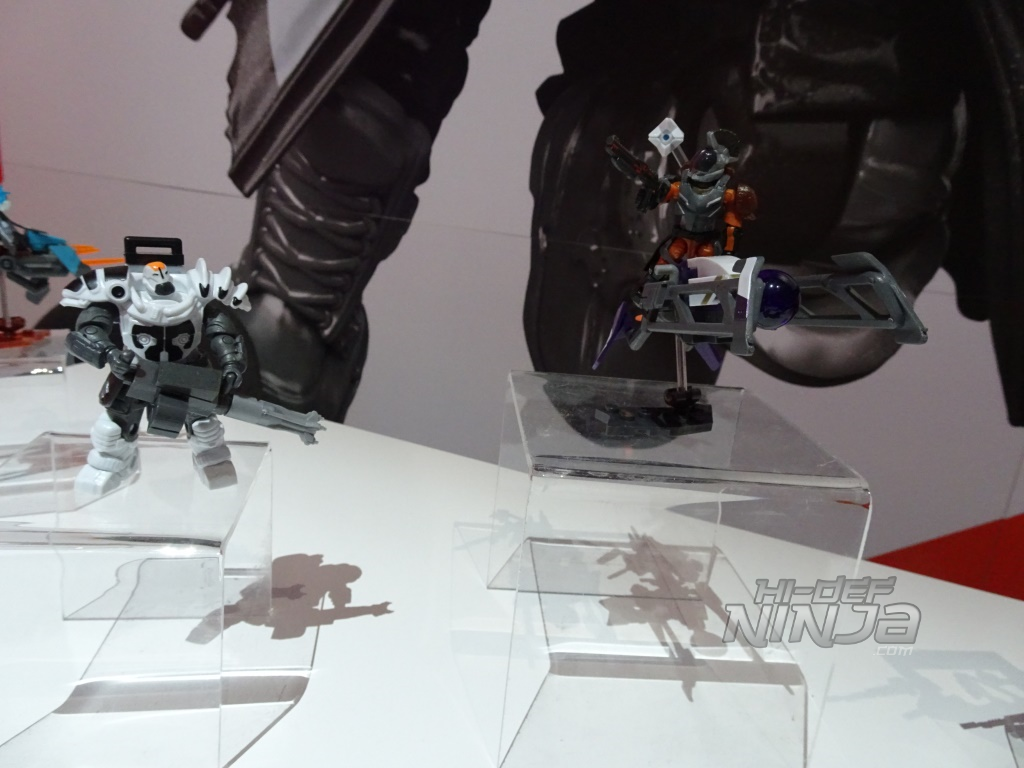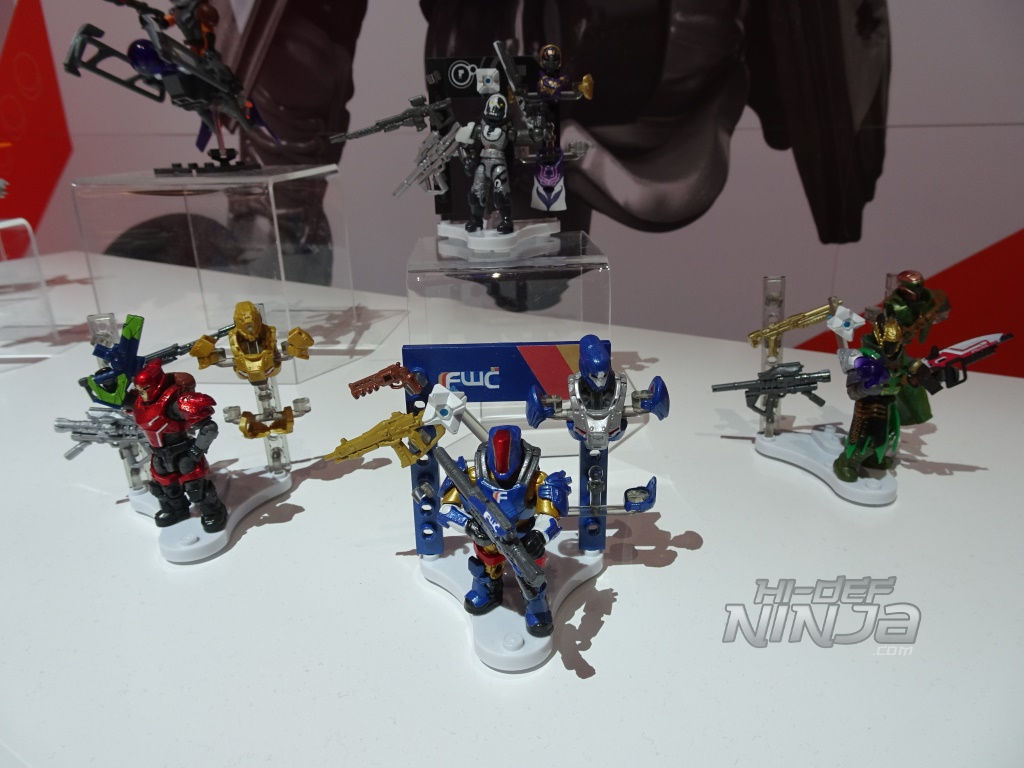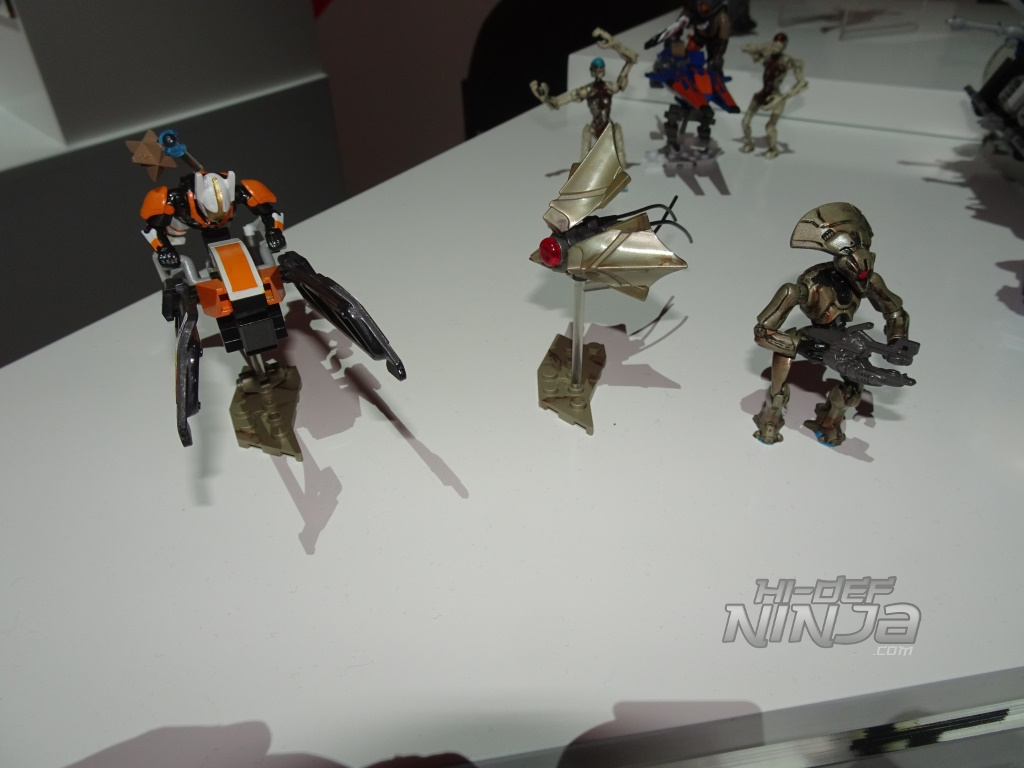 Teenage Mutant Ninja Turtles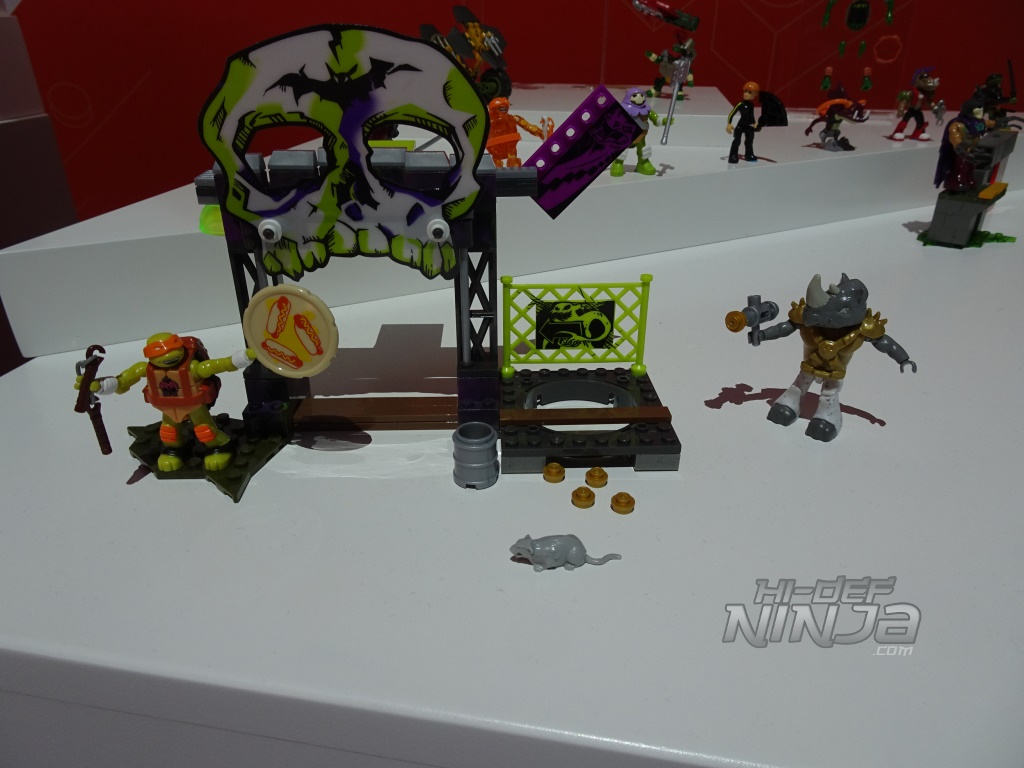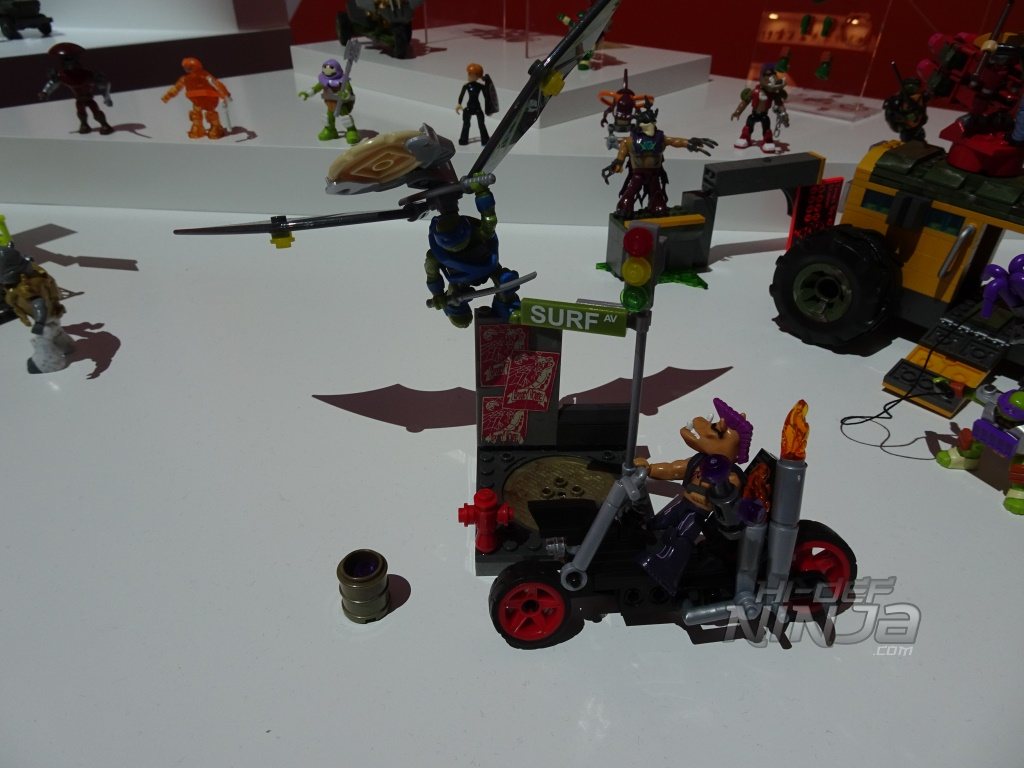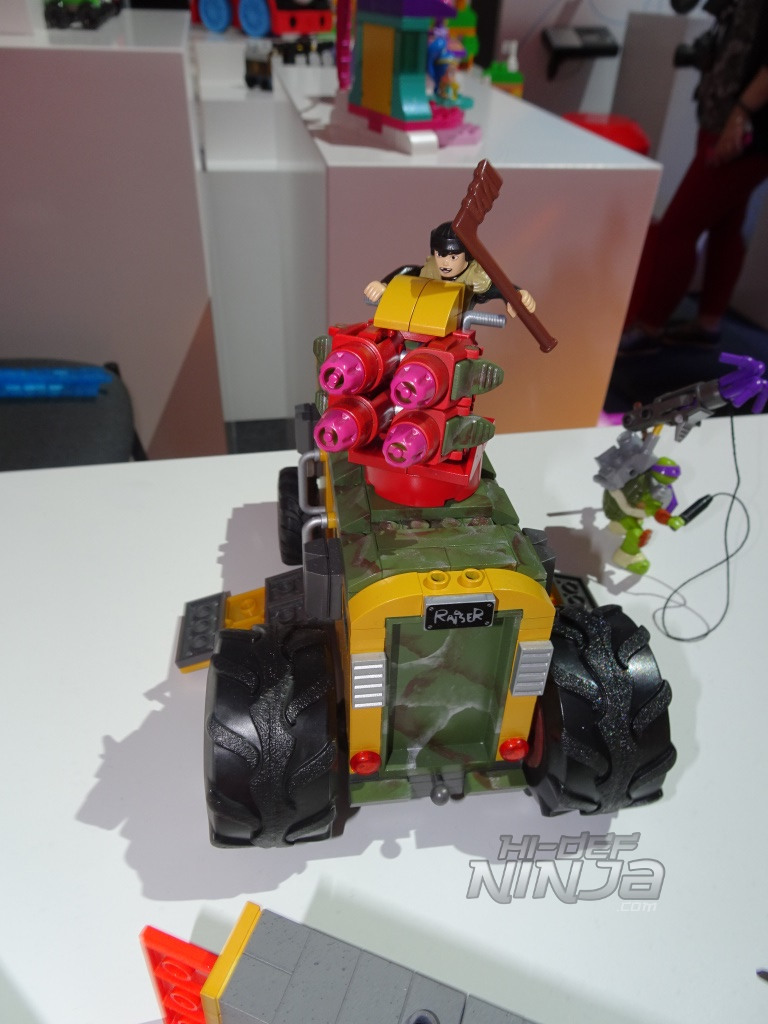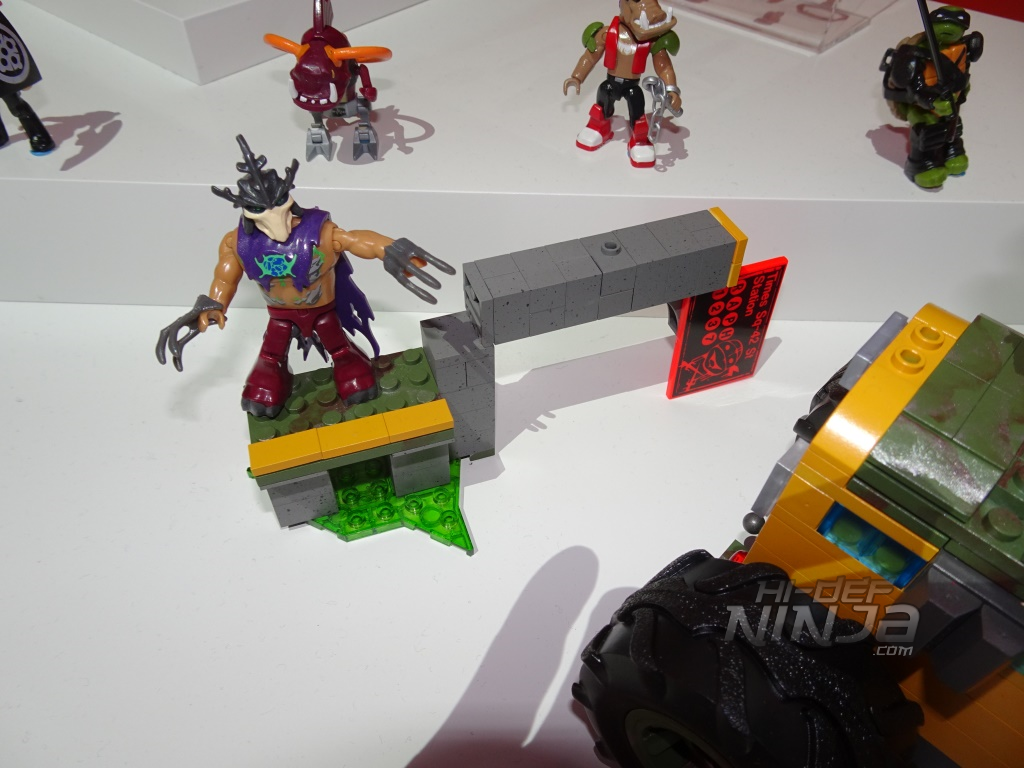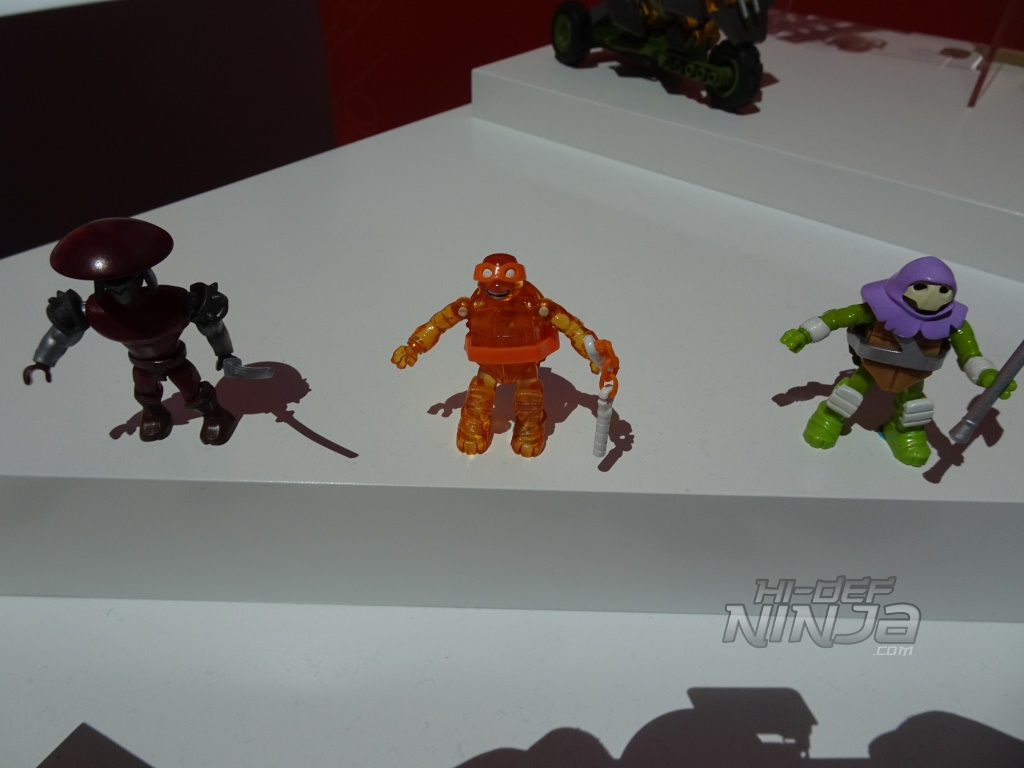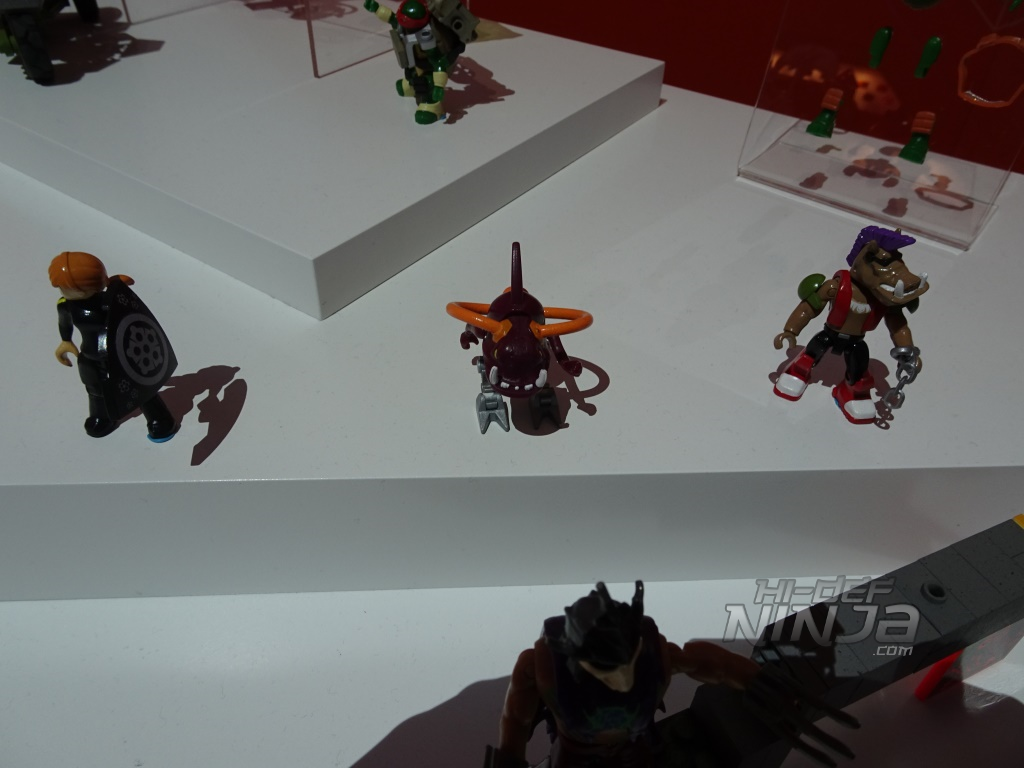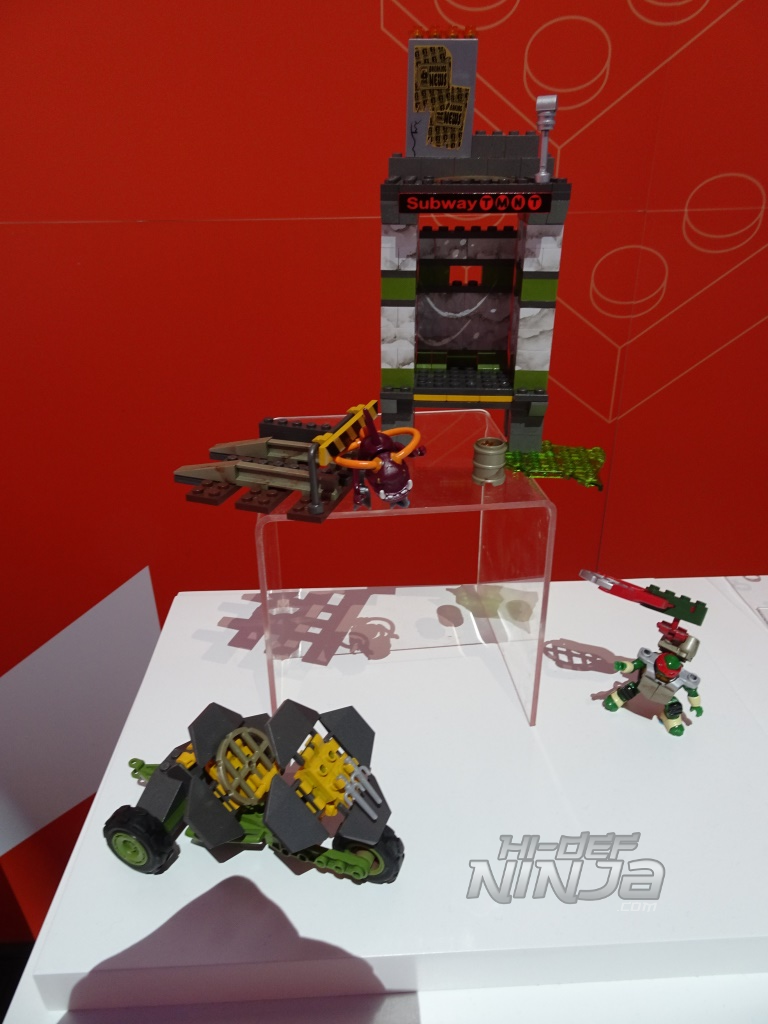 Halo Figures including 12-inch basics, 6-inch Collectors Figures, and two new figures: Atriox and Jerome 0-92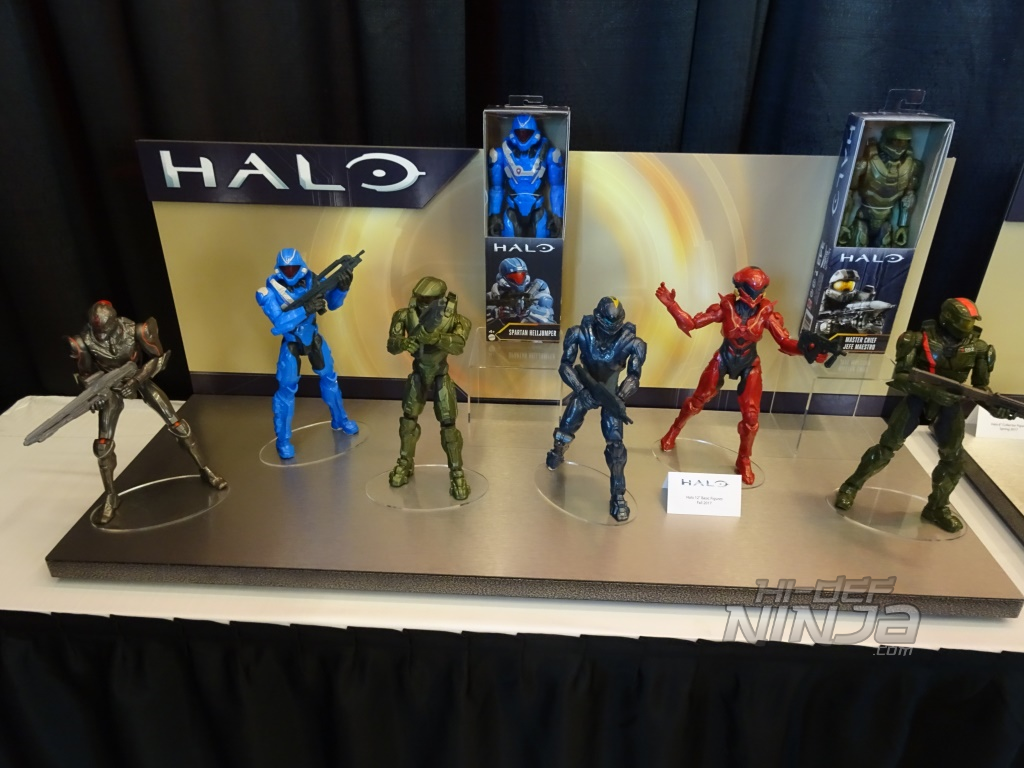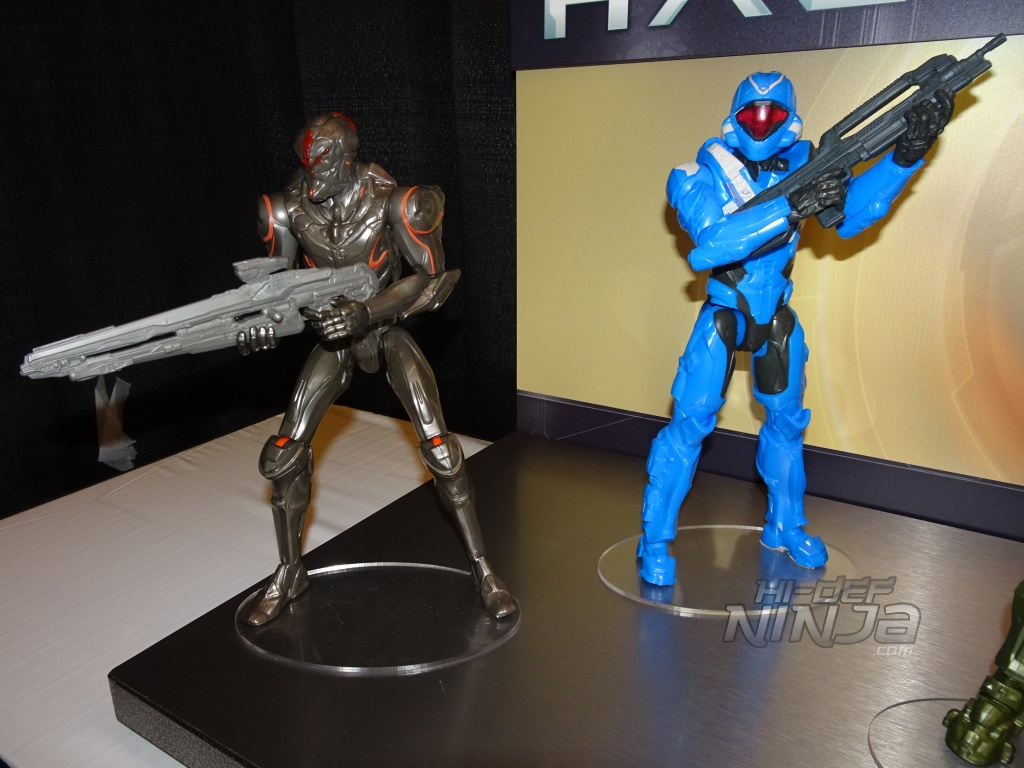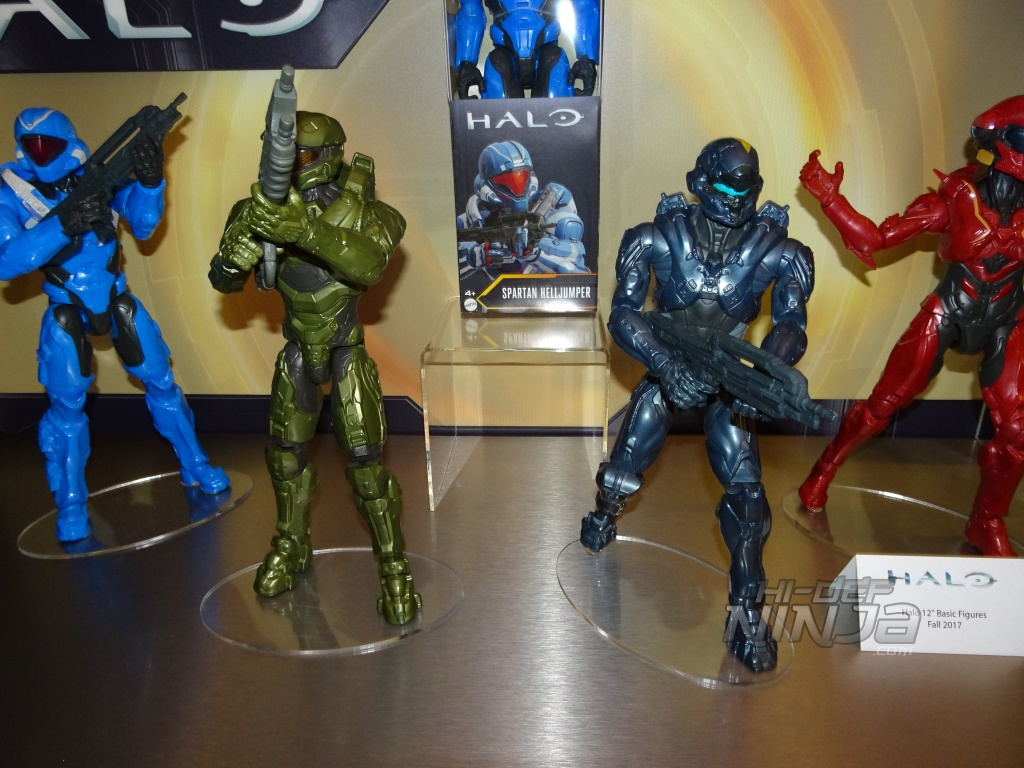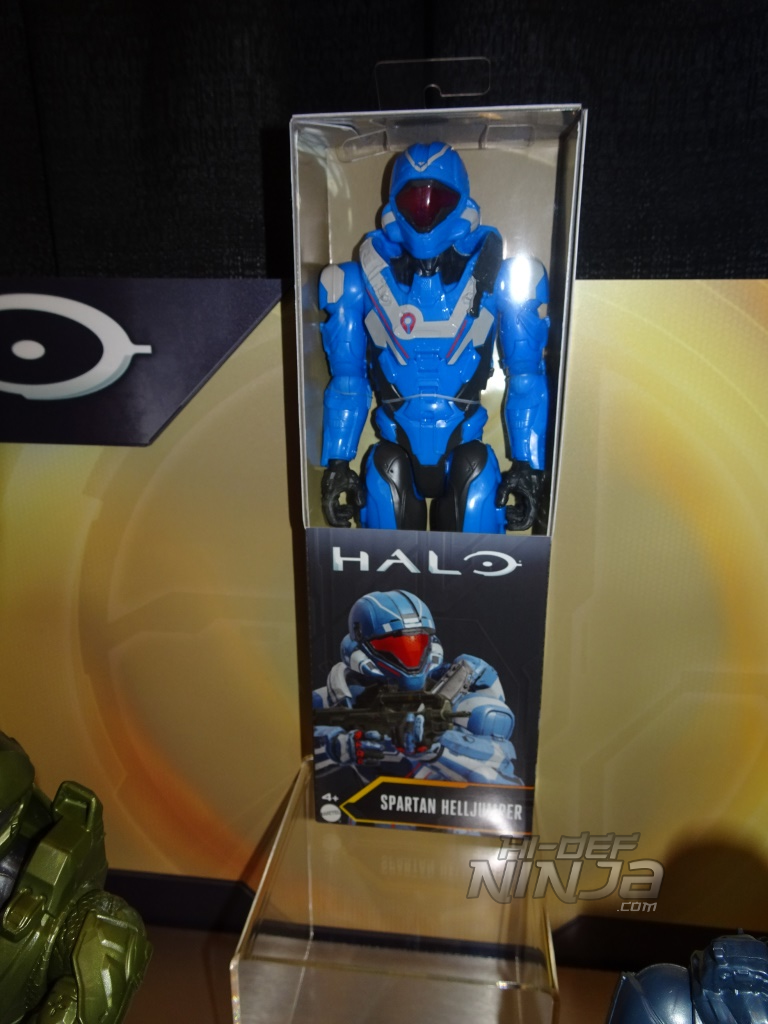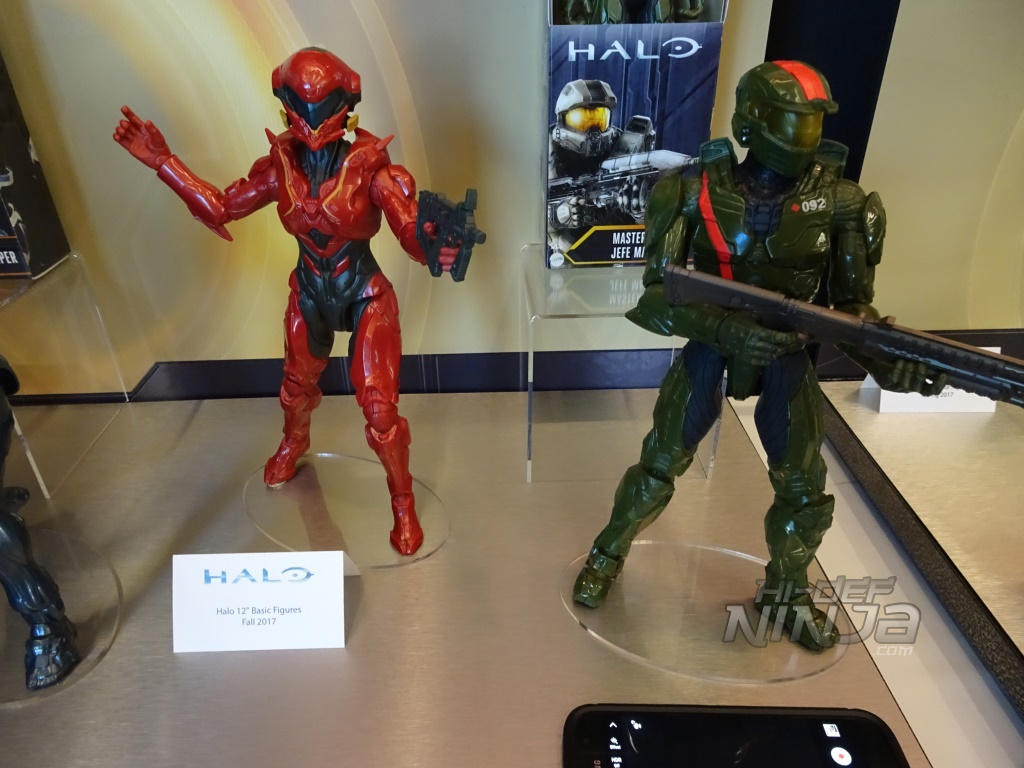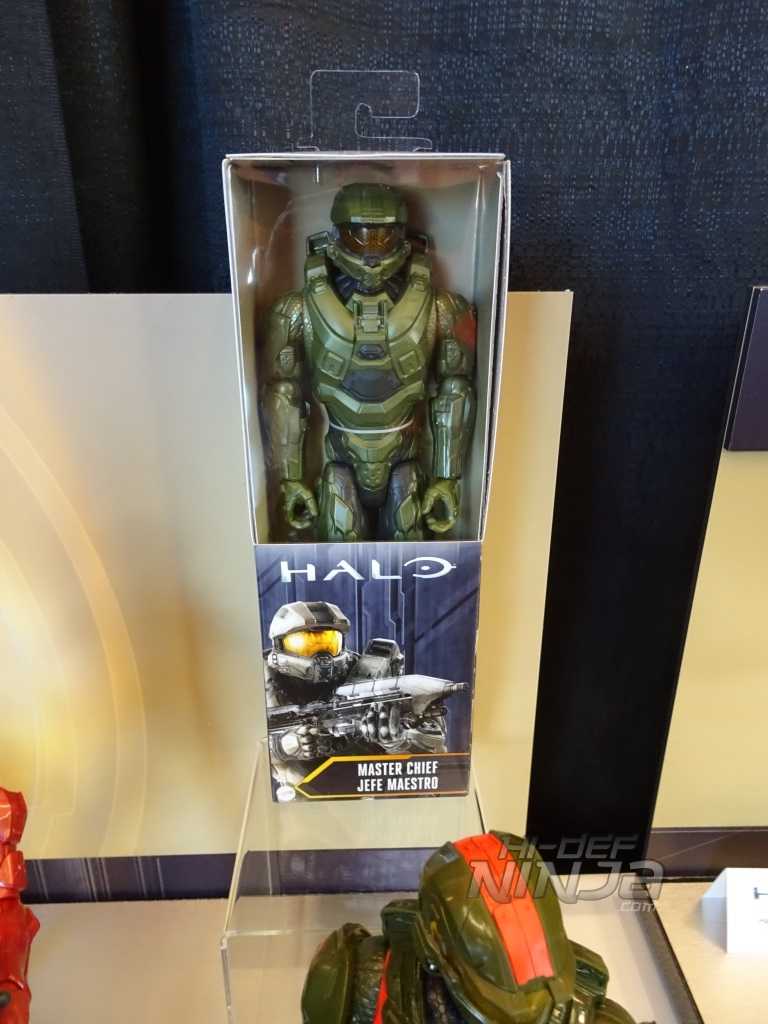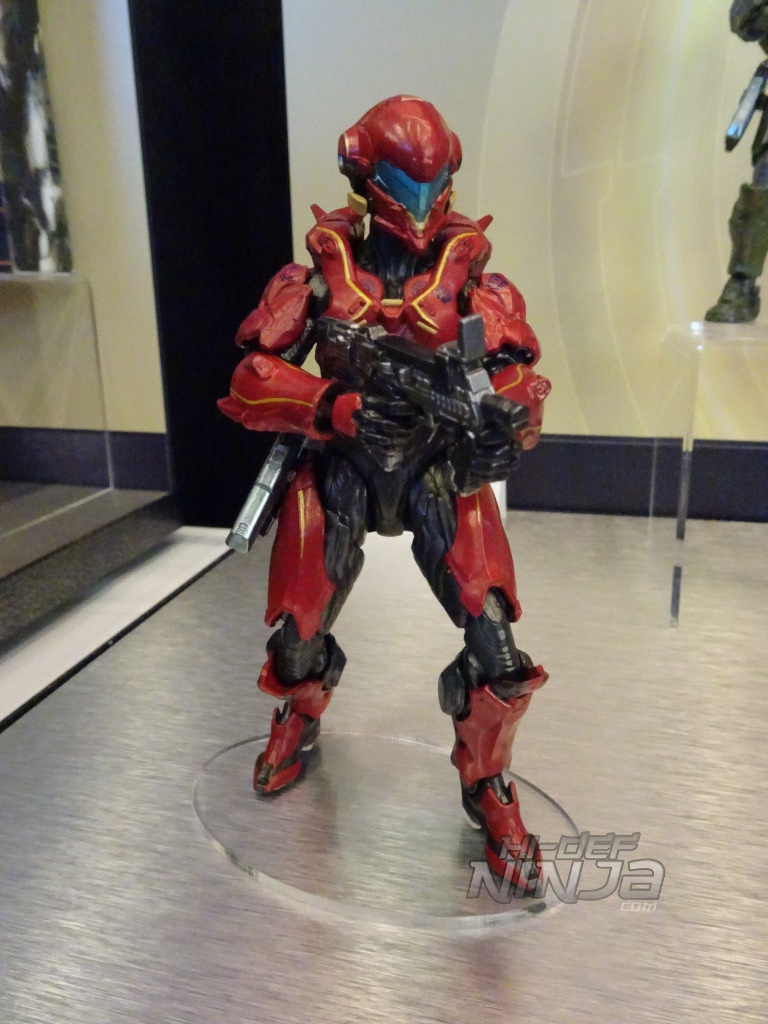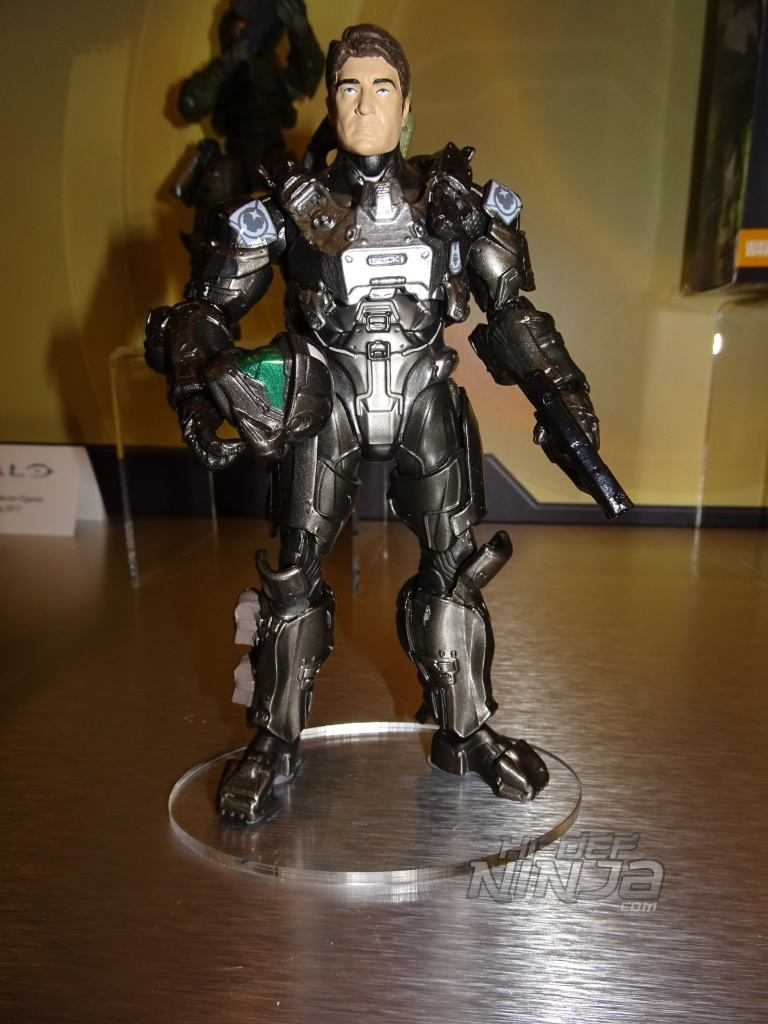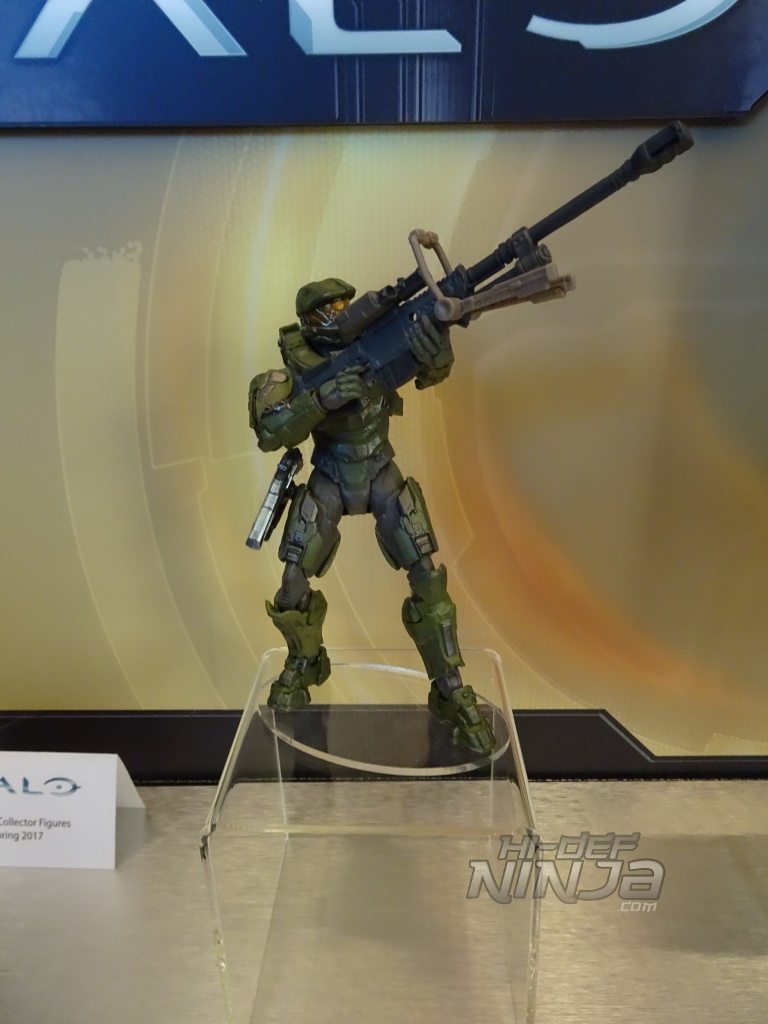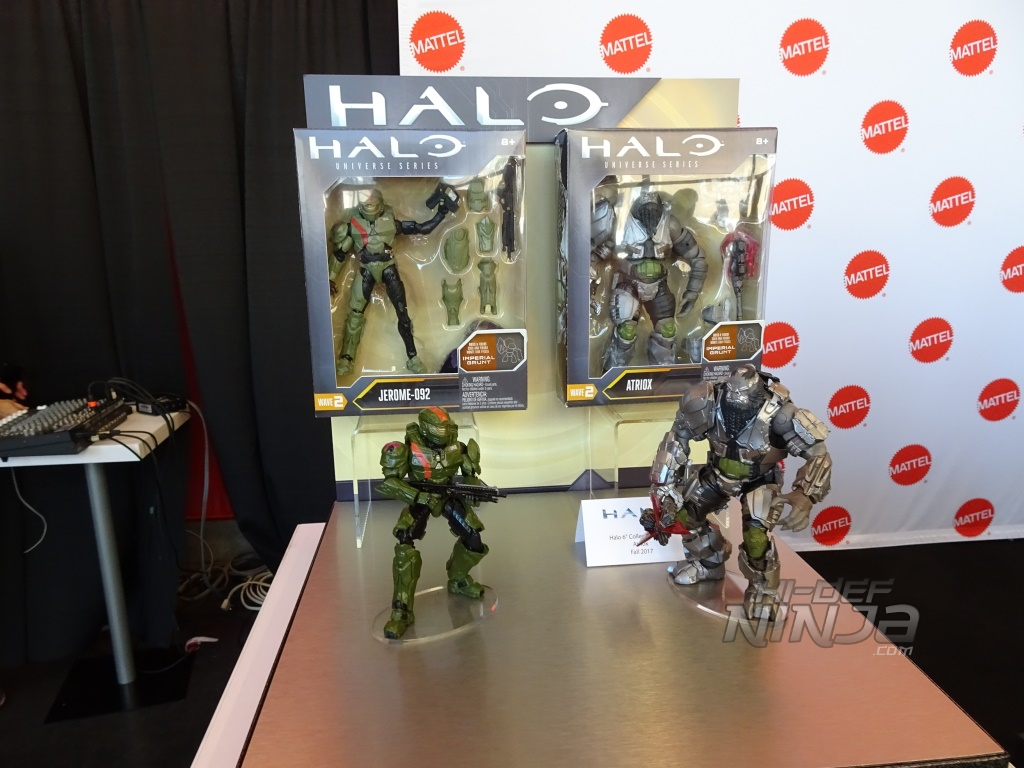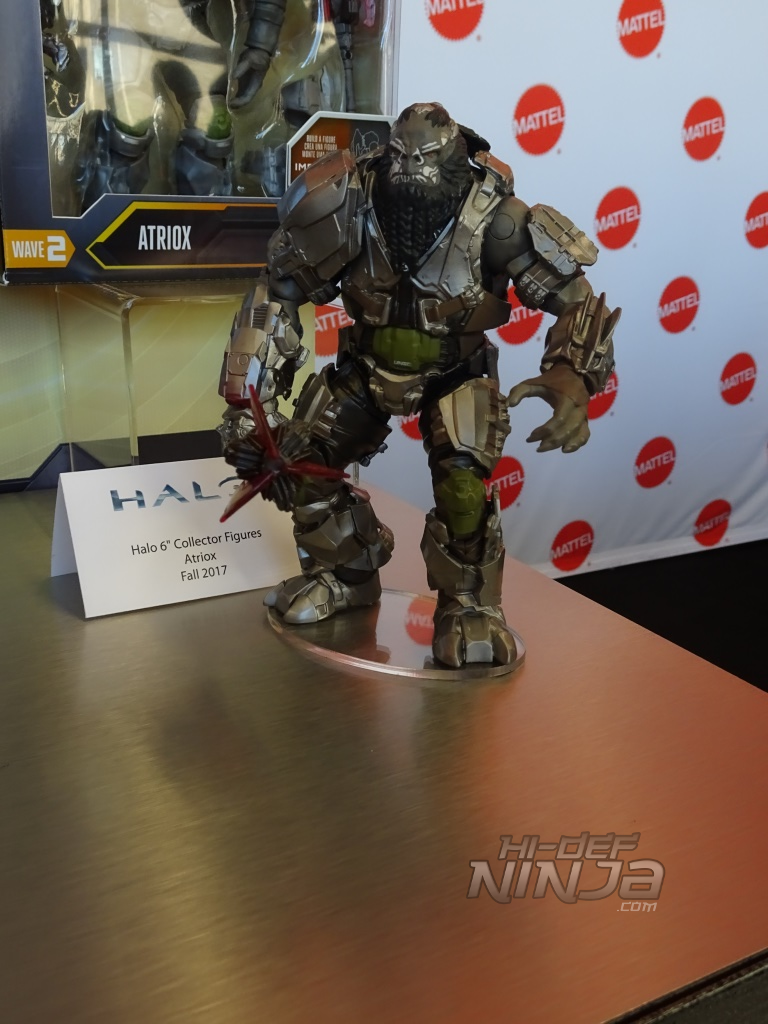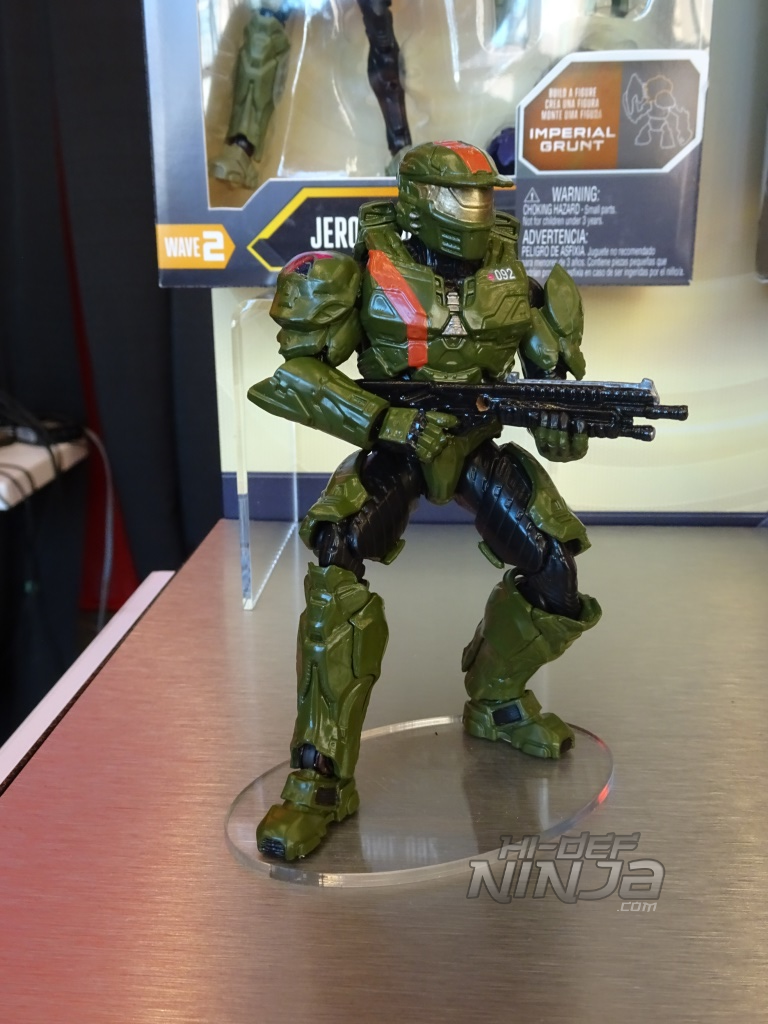 WWE continued to provide Wrestlers and Ring playsets, the mutants playline, and the newly revelead NXT Takeover line.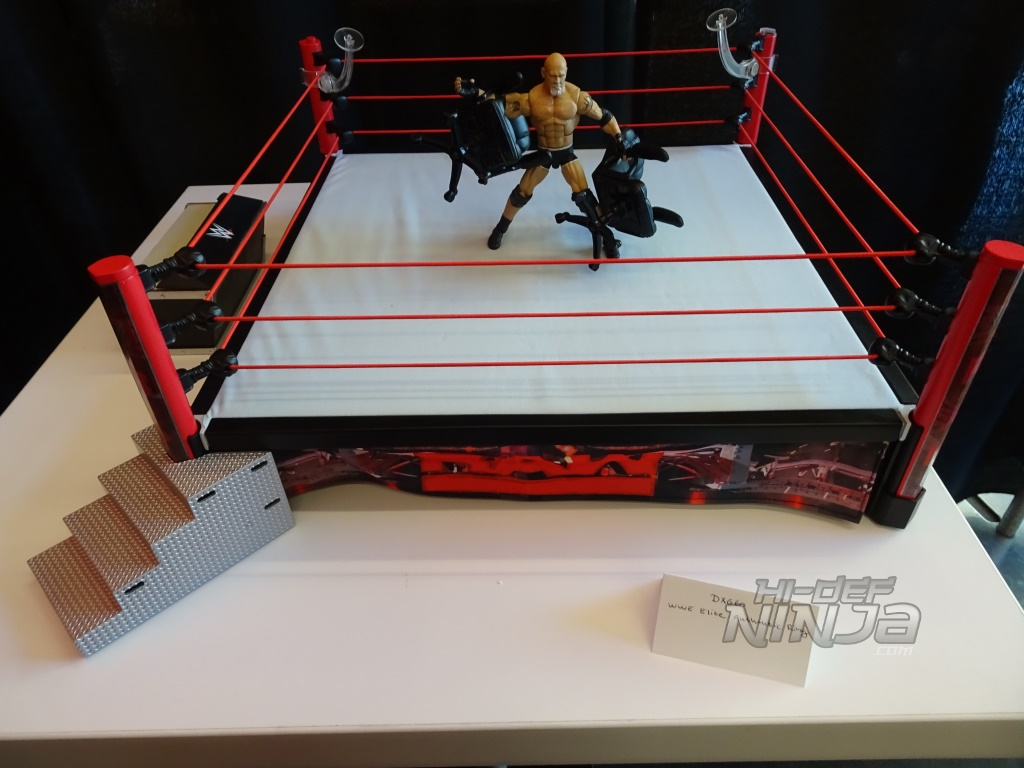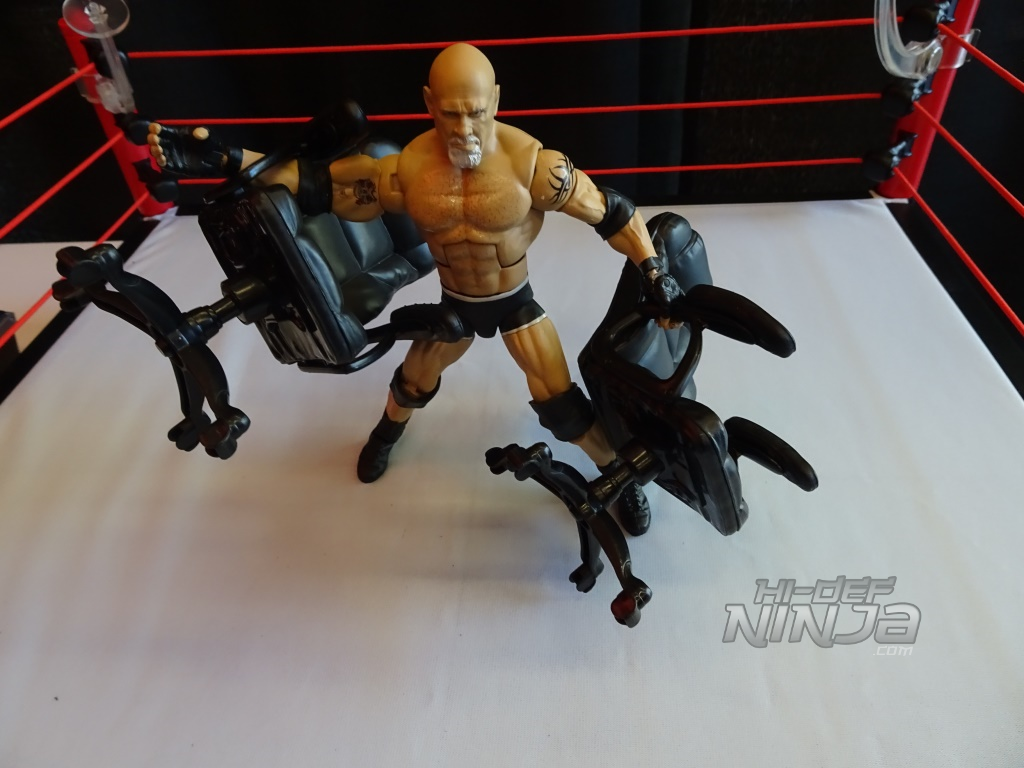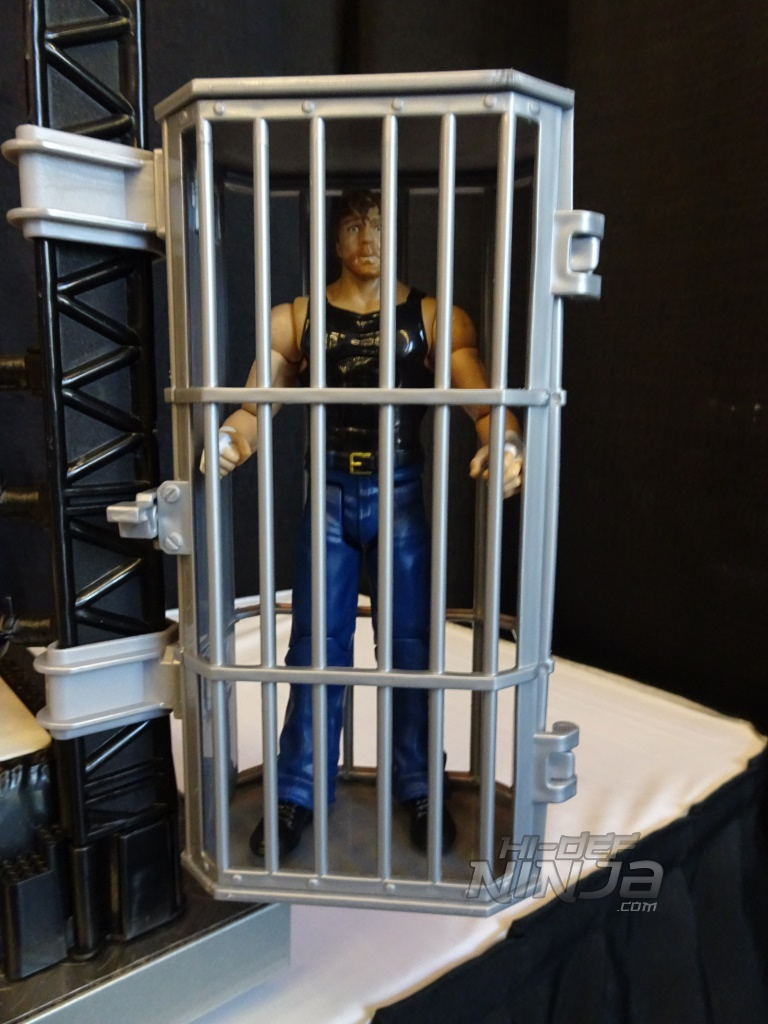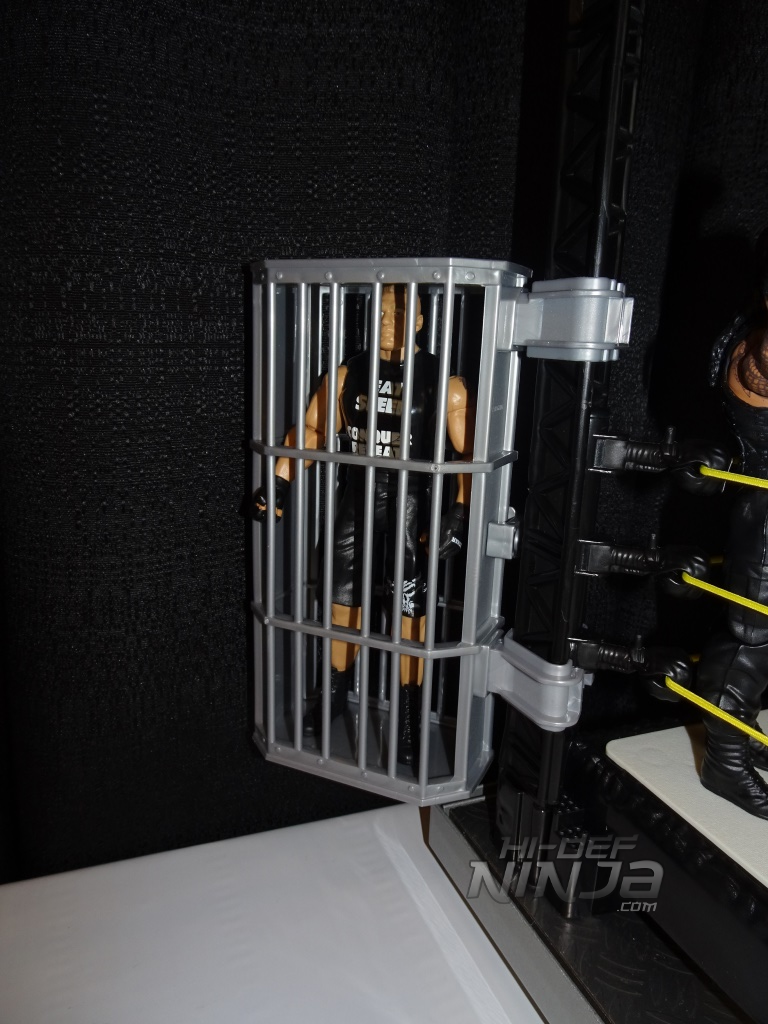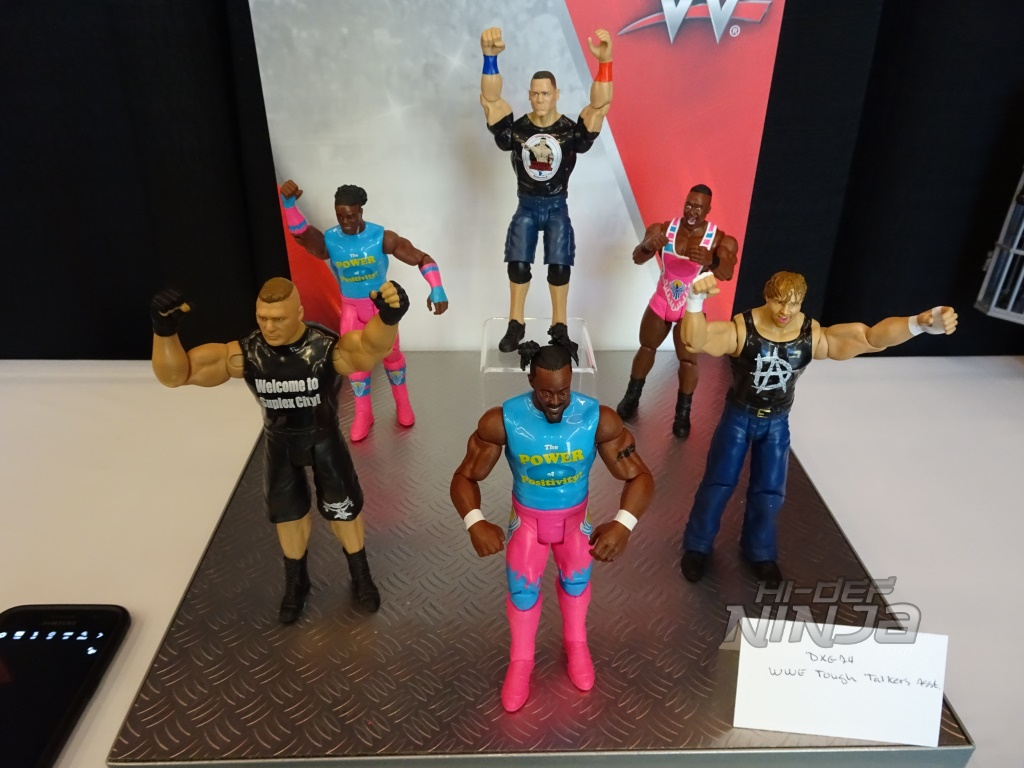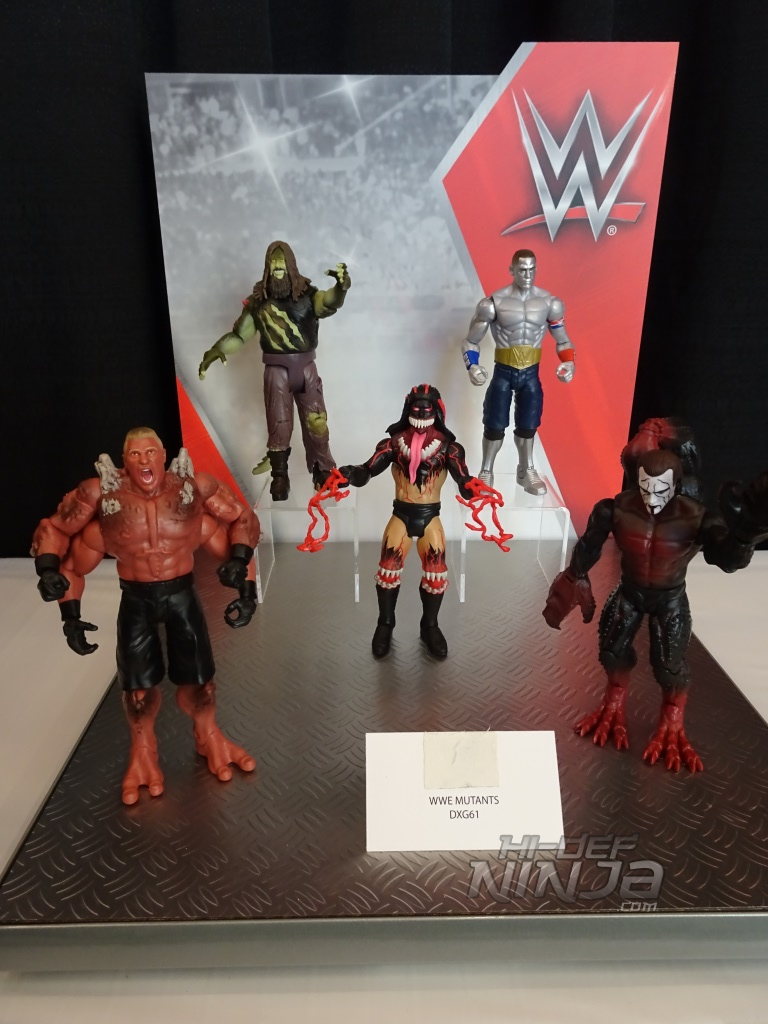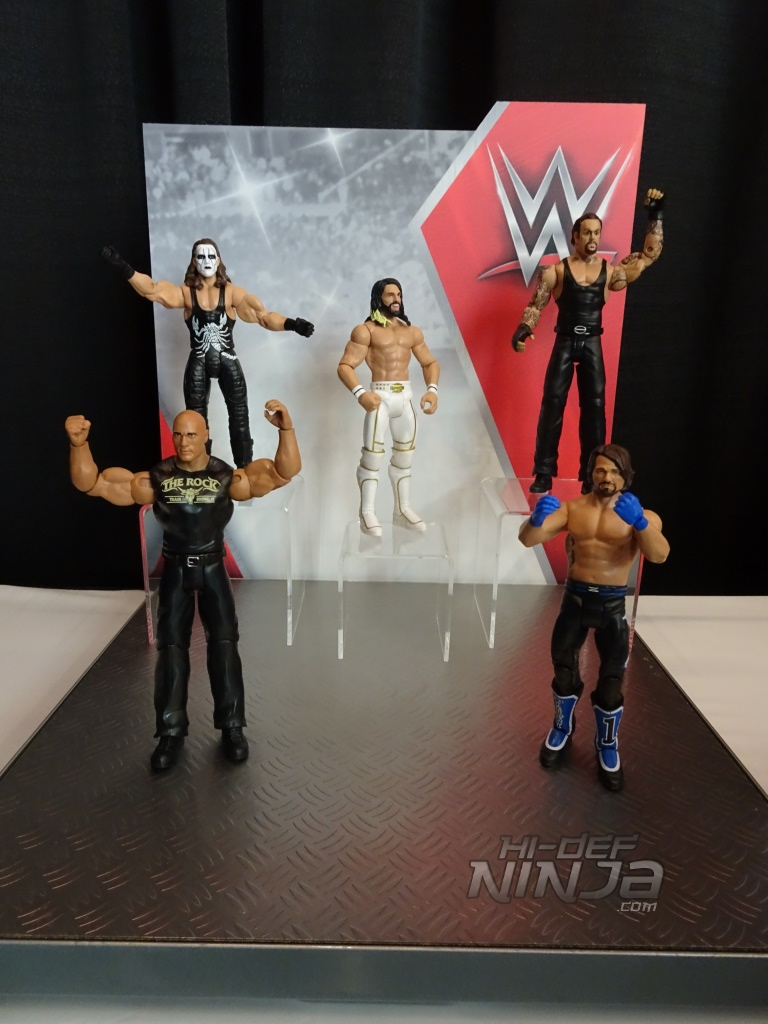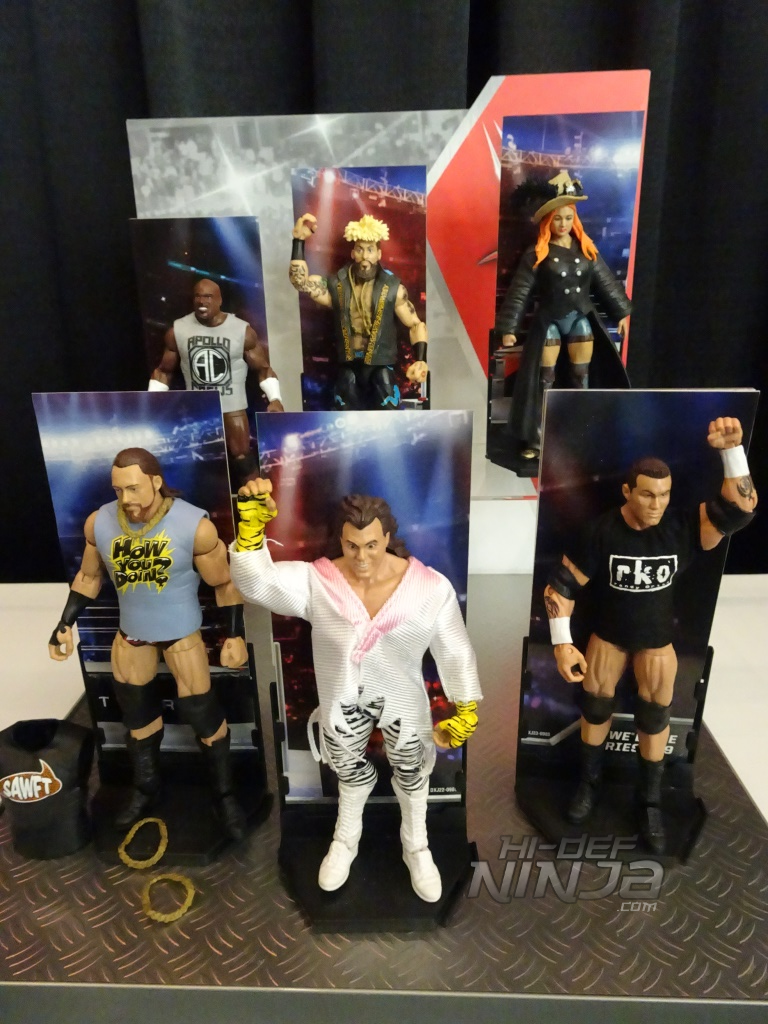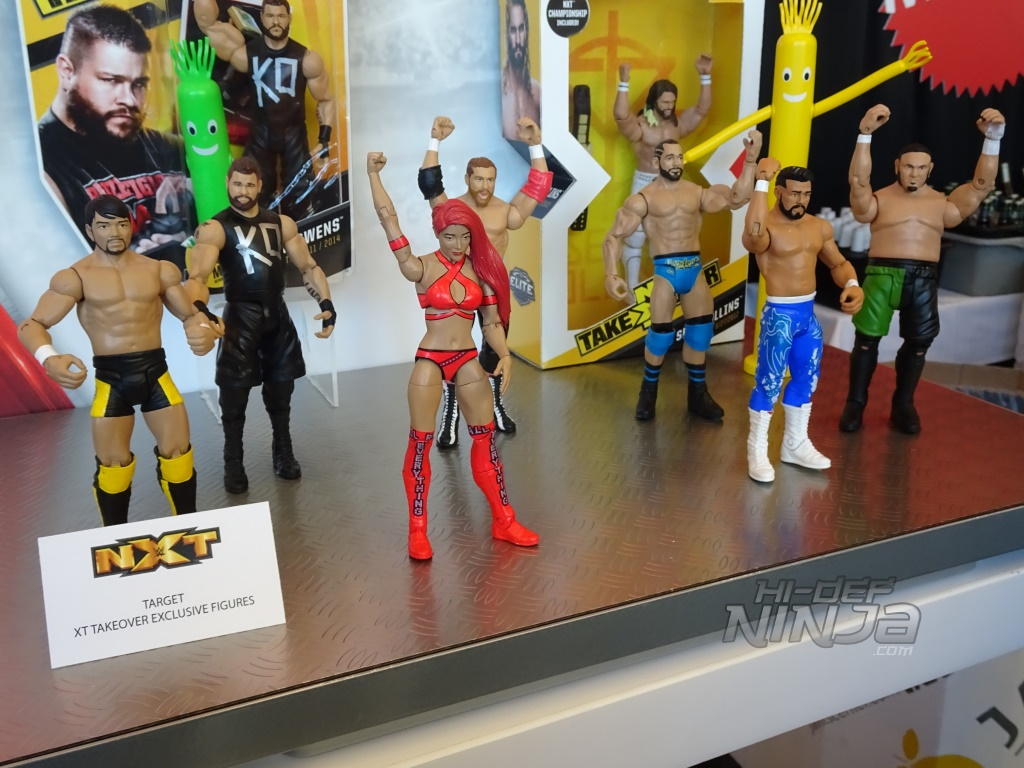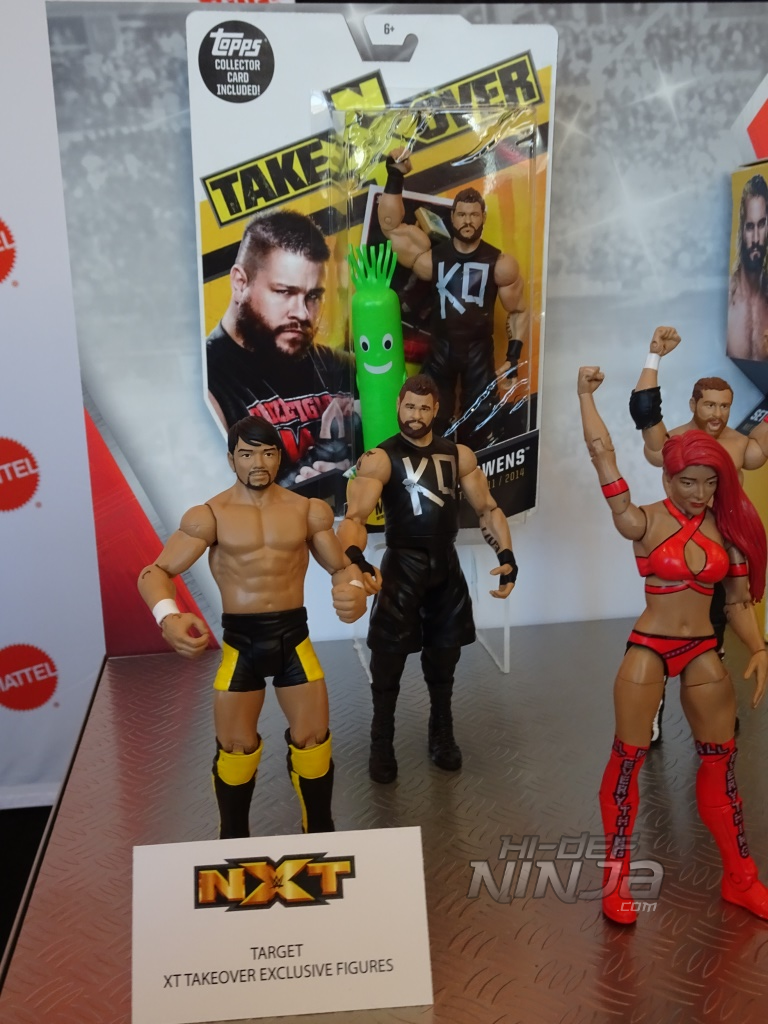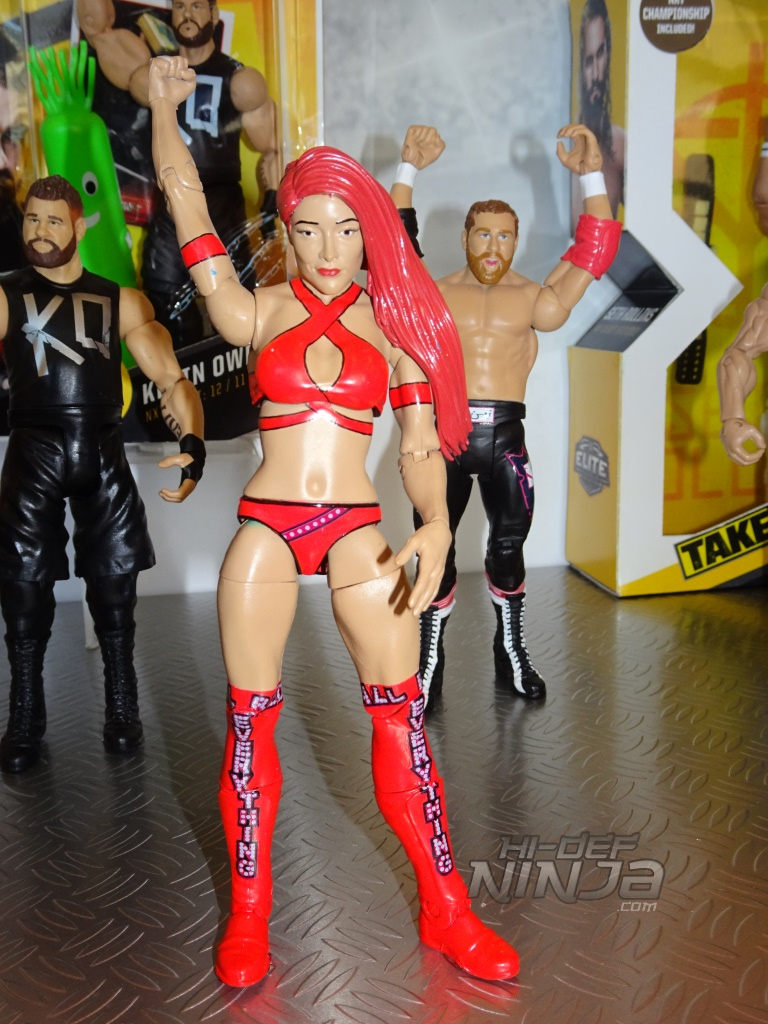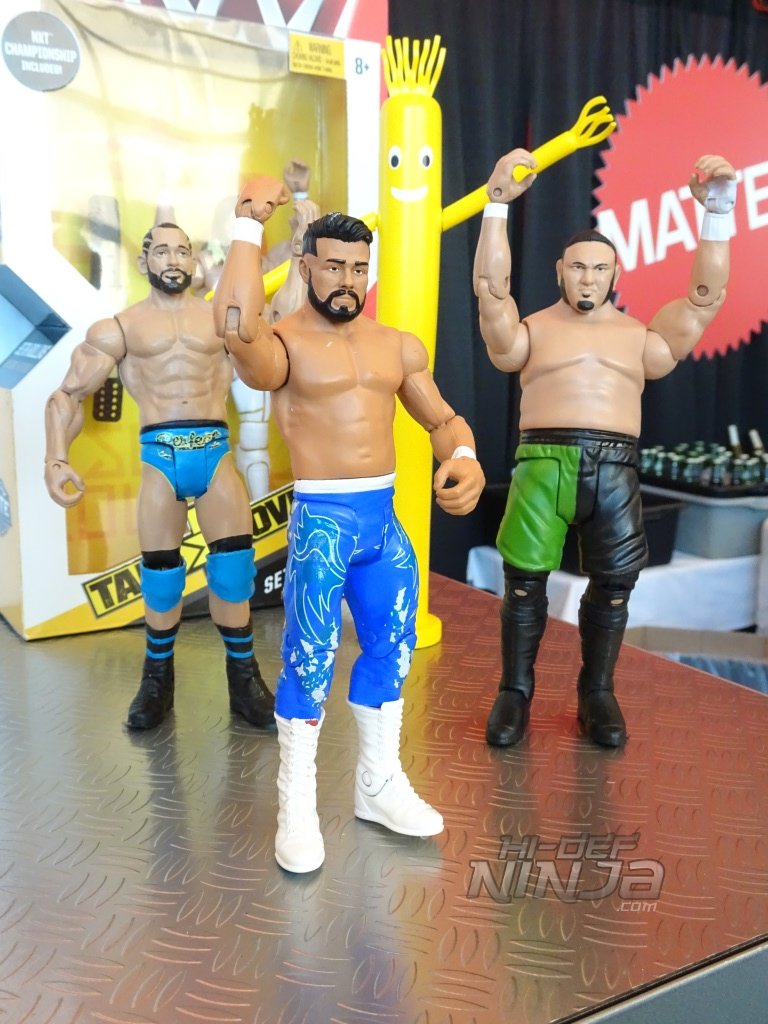 Kamigami
DIY model kit robots that combine origami concepts with robotics engineering. Light as a feather and quick as a bug, Kamigami have a full sensor suites to talk to each other and explore their environment. They are controlled via an app.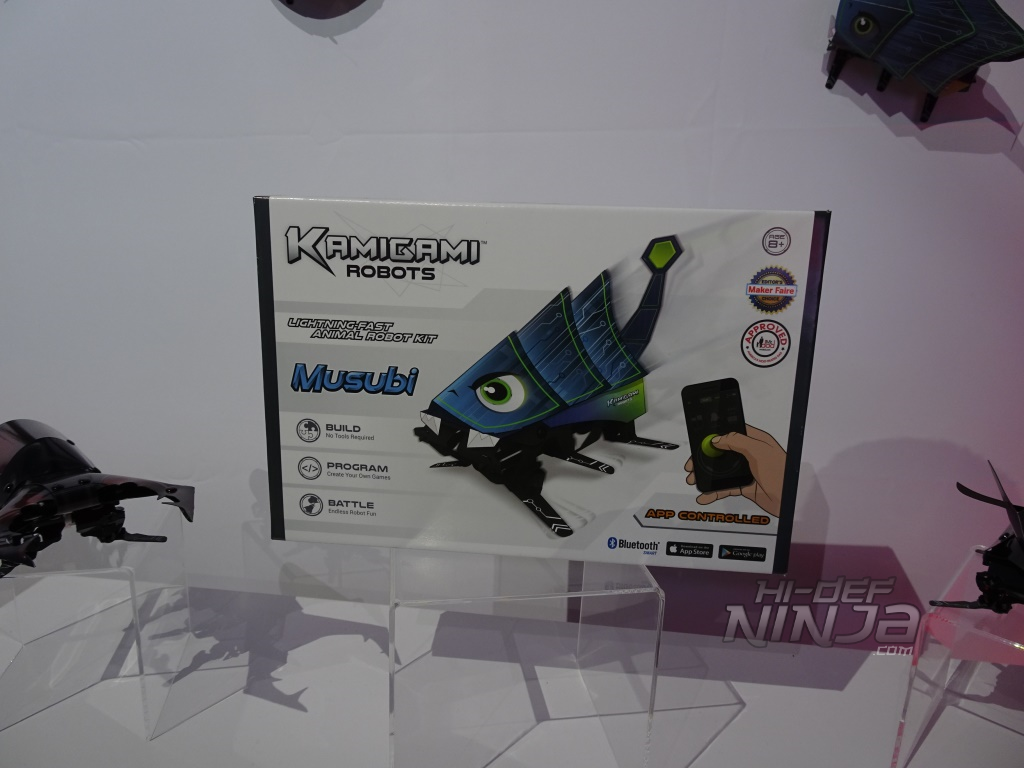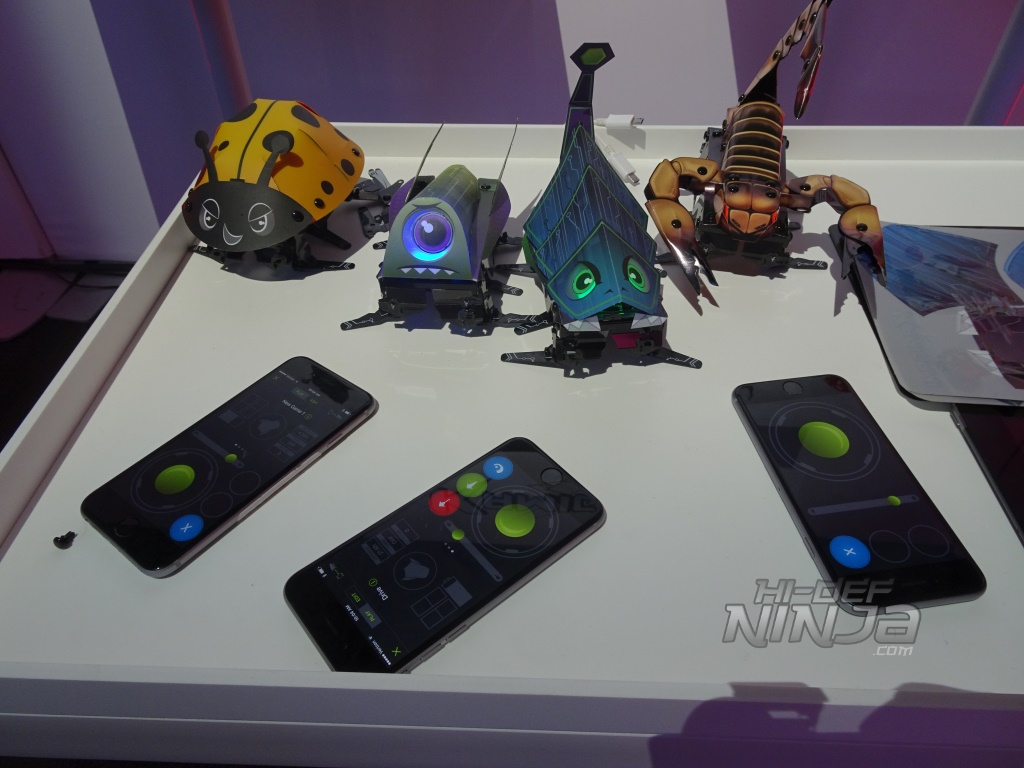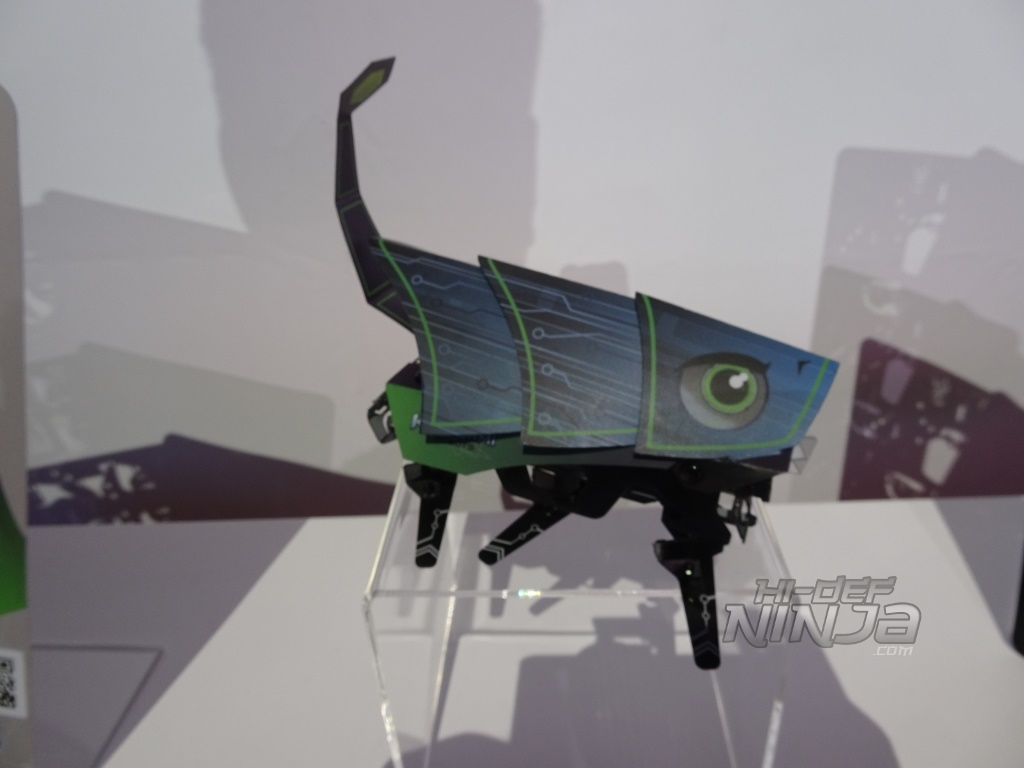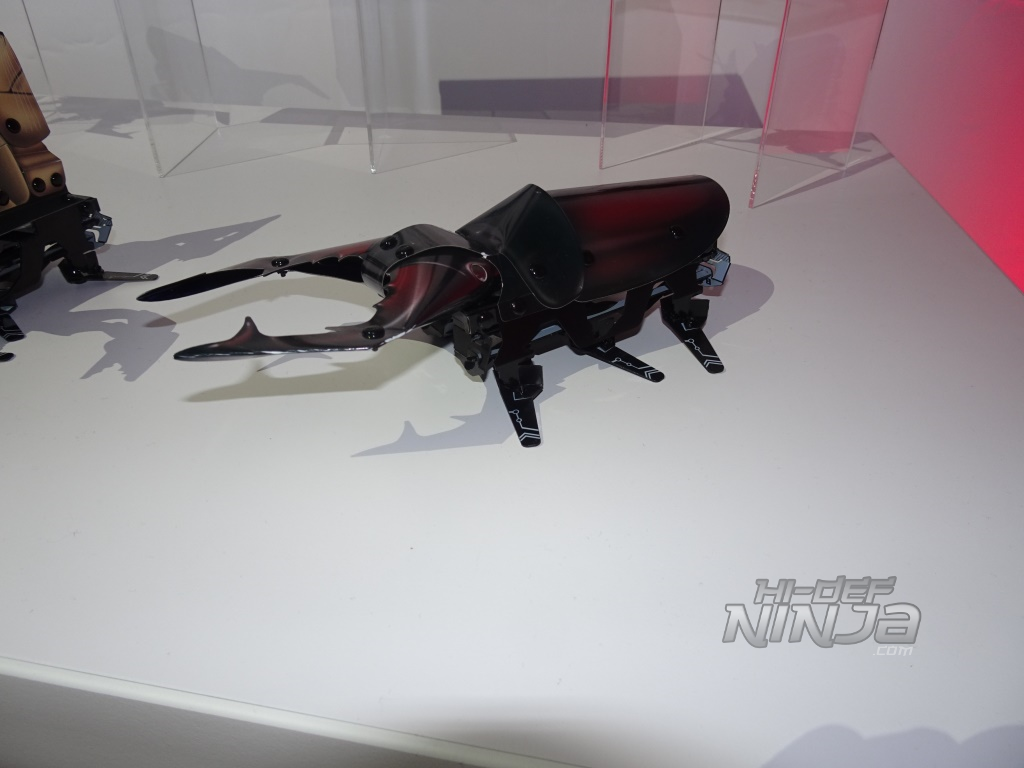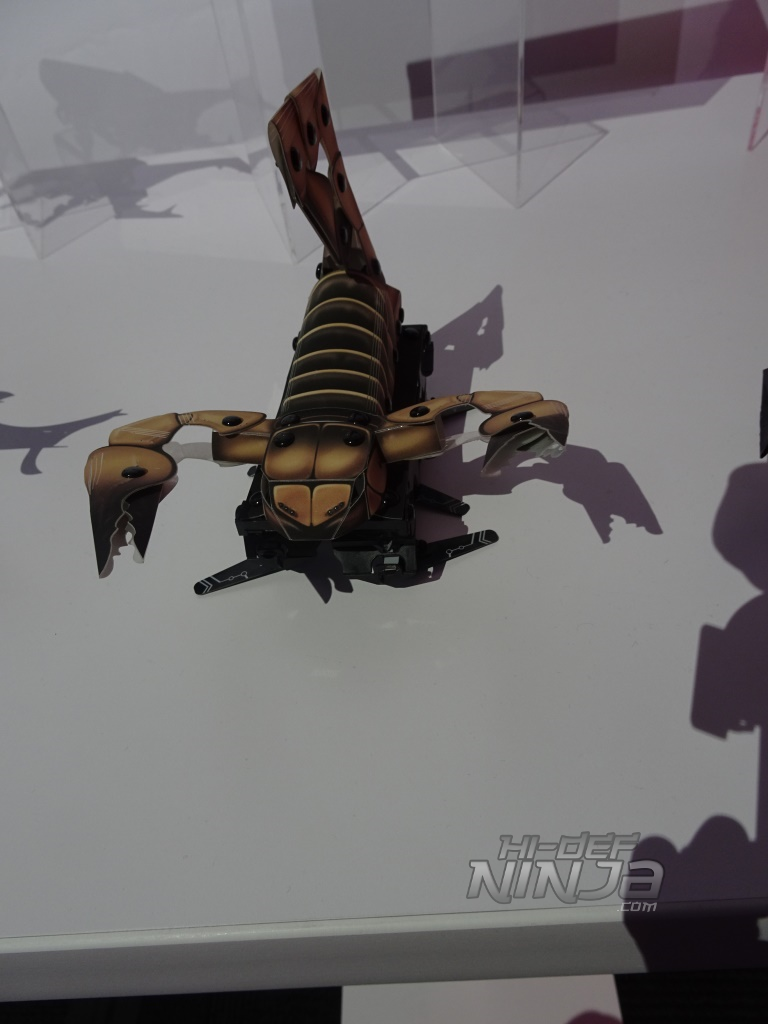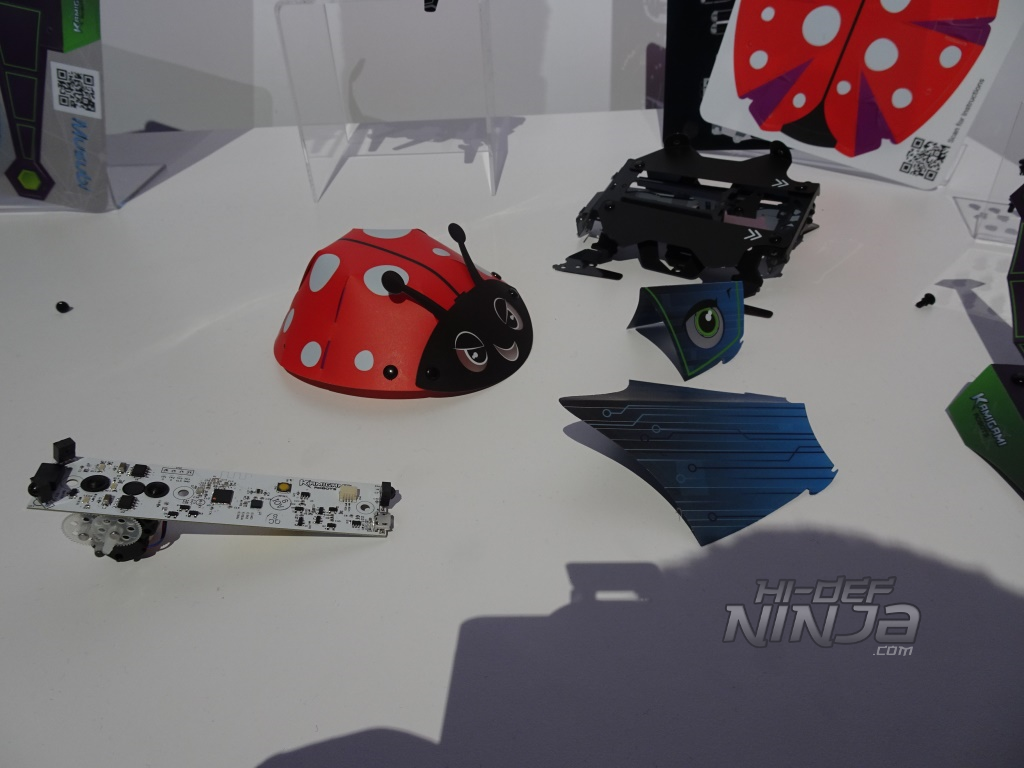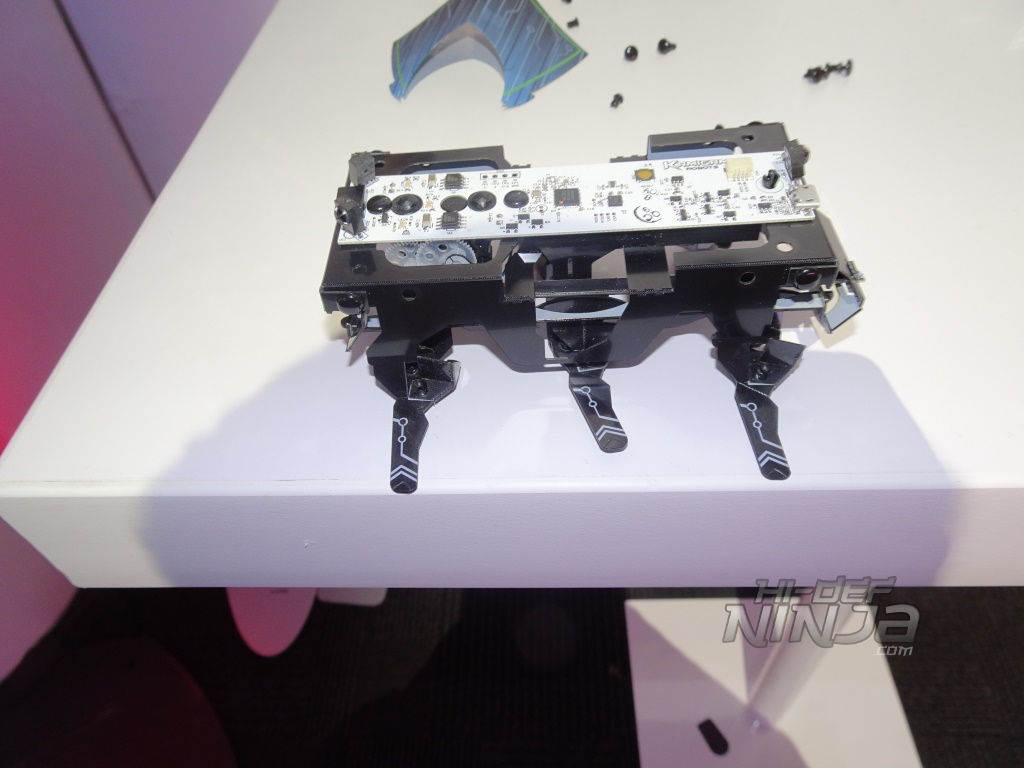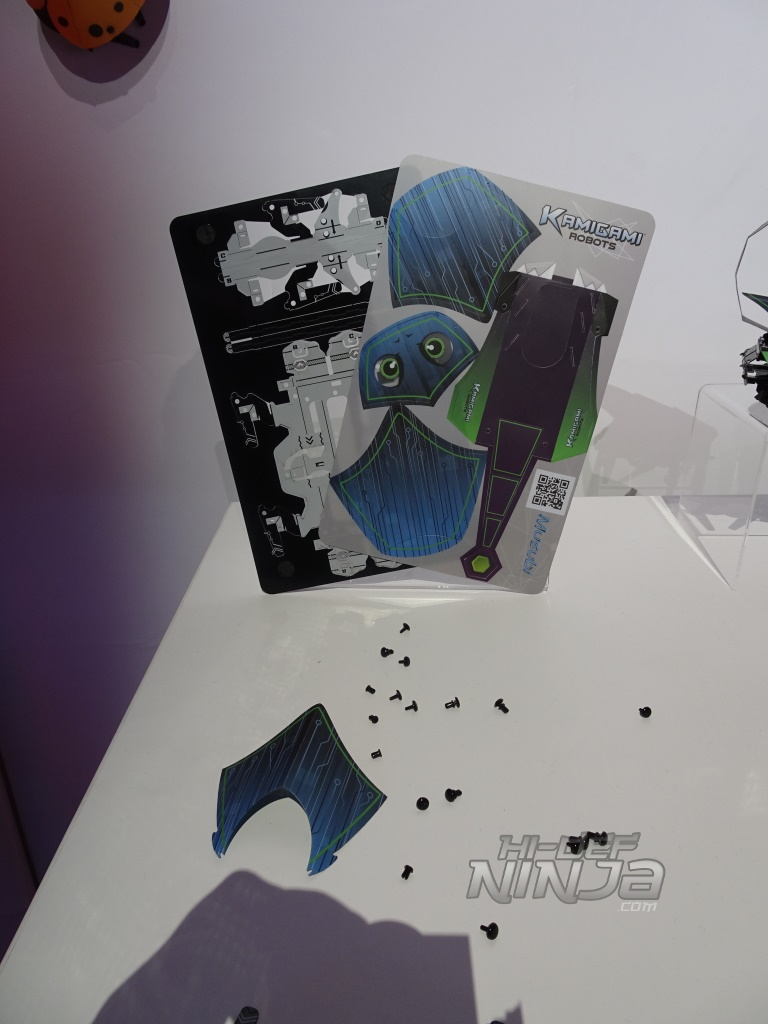 Thanks again, of course, go to the amazing people at Mattel for letting Hi-Def Ninja into their event and show floor space and for letting us share their products with our members.