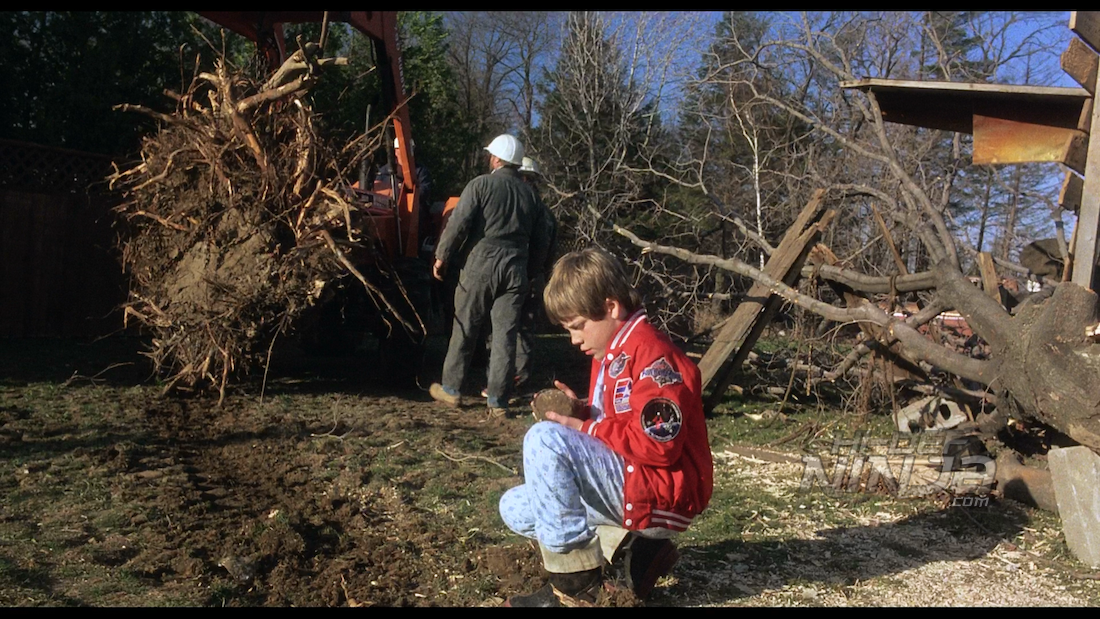 THE GATE Blu-ray Review - Vestron Video
The Movie

The Video

The Audio

The Supplements
After a spookily realistic dream, Glen wakes up to see that the tree in his back yard is being removed, along with his tree house. After it is gone, he, along with his friend Terry, find a geode in a deep hole where the tree was and Glen accidentally leaves a small drop of blood. Glen's sister Al used to be a little more fun but since she has become interested in boys, music, and being popular. She is in charge of the house when their parents go away for the weekend. After the boys see that the geode has left some odd writing on a notepad they left under it, they read them aloud and the words open the gate…
THE GATE was released in 1987 and is directed by Tibor Takács, who has done a variety of TV and film. The main star is little Stephen Dorff and a group of unknown actors. Dorff runs around with a lot of the "kiddish" emotion, which is what kind of brings the age level for the movie down a little bit. This is one of those movies that I'll bet if you were to ask a random person who grew up in the 80's, they have either seen it or have heard of it. For me, it is one of those movies that was supposed to be scary to young teens but ended up be becoming a cult classic.
Cast
Stephen Dorff – Glen
Christa Denton – Al
Louis Tripp – Terry Chandler
Kelly Rowan – Lori Lee
Jennifer Irwin – Linda Lee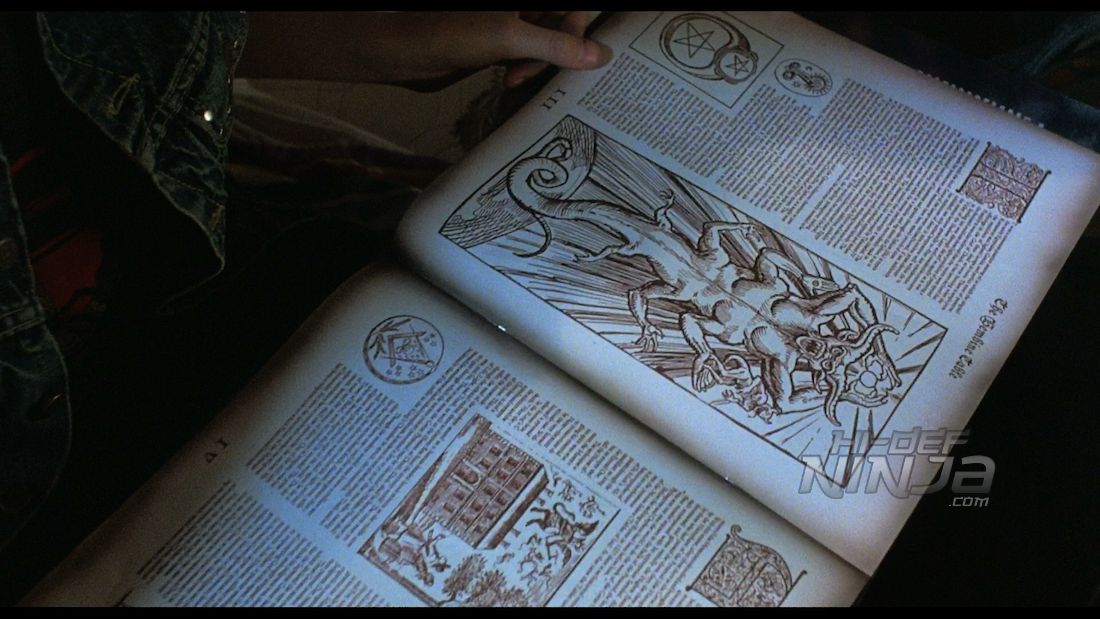 VIDEO QUALITY:
The video is a 1080p AVC transfer and it is about average. There is a grain that belongs on the film that seems heavier at times but does blend in with the images on screen at other times. There are some pretty good details and the coloring in the brighter lit scenes like Glen's jacket or the bright green yard, really stand out. There are also some good details on the stop animation/practical effects creatures but there was a blurriness that was probably from bleeding the scenes with FX on screen. Overall, I would say that this is a good restoration from the source material that Lionsgate had to work with.
AUDIO QUALITY:
The audio is a DTS-HD Master Audio 2.0 mix that has been created form the original stereo track. The music has a strong presence here to create a creepier mood but even though it tries, it is a little too goofy to be 100% successful. The dialogue is clean with well-reproduced voices. Also, the voices blend and layer with the effects nicely. As for the LFEs, there are a few moments where the sound hits the subwoofer hard.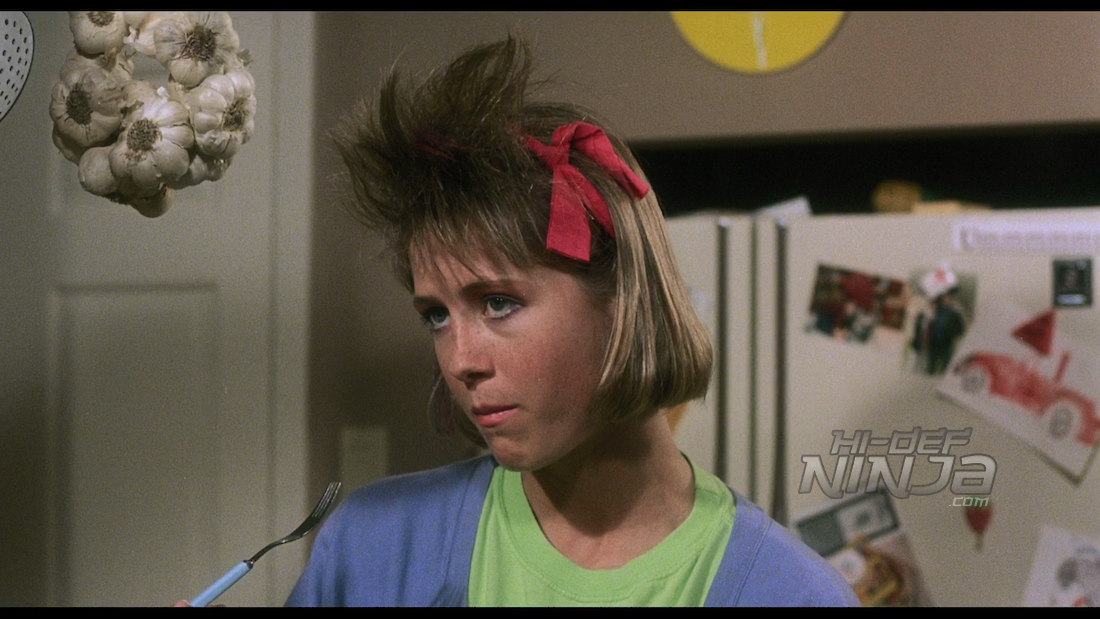 SUPPLEMENTS & PACKAGING
-Audio Commentary: with Director Tibor Takacs, Writer Michael Nankin, and Special Effects Designer/Supervisor Randall William Cook.
-Audio Commentary: with Special Effects Designer/Supervisor Randall William Cook, Special Make Up Effects Artist Craig Reardon, Special Effects Artist Frank Carere and Matte Photographer Bill Taylor.
-Isolated Score and Audio Interview: Composers Michael Hoenig and J. Peter Robinson.
-THE GATE: Unlocked: The featurette runs almost 30 mins and has some interviews with the director and a few of the other people involved with the film.
-Minion Maker: This interview with Special Make Up Effects Artist Craig Reardon is also long at about 23 mins but has some good information.
-From Hell It Came: The featurette is with producer Andras Hamori.
-The Workman Speaks!: This is a featurette about The Workman, Carl Kraines.
-Made in Canada: This featurette focuses on the shooting location and interview some of the cast and crew.
-From Hell: The Creatures and Demons of THE GATE: This is a mix of interviews and goes over some of the FX from the movie.
-The Gatekeepers: This is an interview with writer Michael Nankin.
-Making of The Gate: This featurette covers the making of and it is vintage.
-Teaser Trailer
-Theatrical Trailer
-TV Spot
-Storyboard Gallery
-Behind the Scenes Gallery
Disc Details
1 Blu-ray Disc
Running Time
85 mins
Edition Ratings
Rated PG-13
Region Coding
Region A
Video Resolution
1080p AVC MPEG-4
Aspect ratio: 1.85:1
Audio Mixes
English DTS-HD Master Audio 2.0
Music track: Dolby Digital 2.0
Subtitles
English SDH
Spanish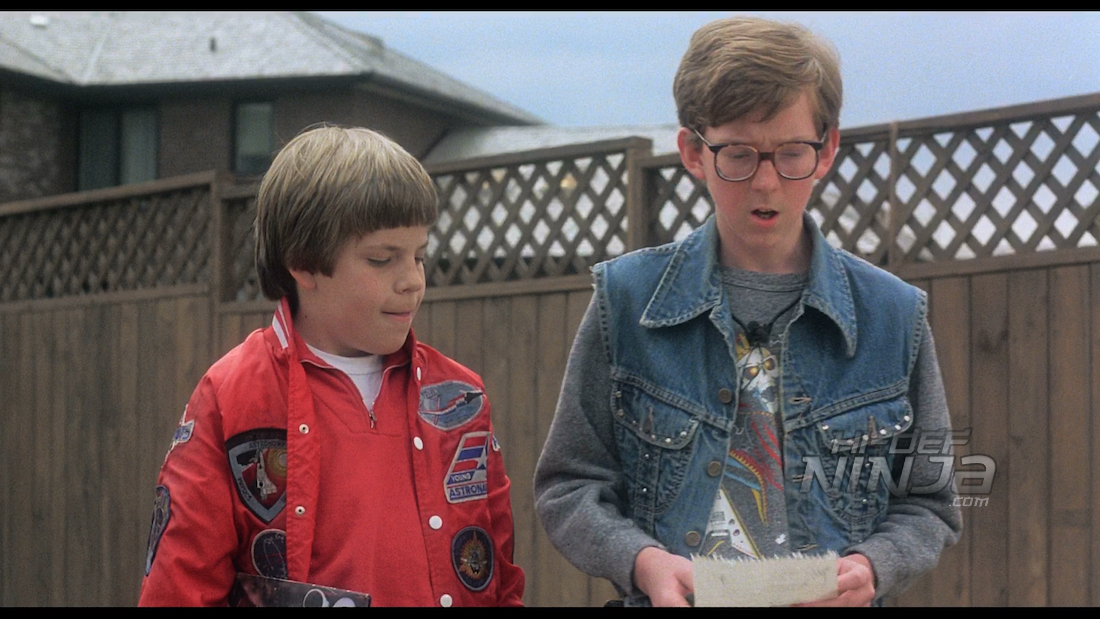 THE BOTTOM LINE:
As I said earlier, I think that everyone has seen or at least heard of this movie. Its fun and the FX demons remind me a lot of something master of effects Ray Harryhausen would have designed. This newly restored version looks and sounds pretty good but the extras are plentiful as well as being entertaining. Does it hold up after all these years? Maybe not as much as some people would like but I still enjoyed watching it on Blu-ray. I would say to pick up this version if you're a fan or even if you are only curious.
Order your copy of THE GATE from Amazon