Following the massive success that was The Secret Life of Pets, it seemed like Illumination Entertainment wanted to double-down on huge hits by putting out another movie about talking animals and add jukebox hits to the equation. As a result, Sing was released in December of 2016 and scored big as well. Given the concept, that was a no-brainer, but where other Illumination films have struggled, this one actually garnered a lot of favor thanks to its simplistic yet touching story about a group of unknowns coming together to share their talents in a rewarding way. Now the film has arrived on Blu-ray, complete with new mini-movies and more.
Film
The story revolves around Buster Moon (voiced by Matthew McConaughey), an optimistic koala trying to find a way to keep his theater from closing. His solution is to hold a singing competition. A misprint on the ad lists an obscene amount of prize money, leading to the entire town to come in for tryouts. Among the finalists selected includes overworked pig wife and mother and Rosita (Reese Witherspoon), punk rock porcupine Ash (Scarlett Johansson), conflicted teenage gorilla Johnny (Taron Egerton), arrogant Frank Sinatra-esque mouse Mike (Seth MacFarlane), dancing German-accented pig Gunter (Nick Kroll) and nervous teenage elephant Meena (Tori Kelly). Each of these characters has their own little story, but it all leads to the big show.
And that's really it when it comes to the plot. Sing doesn't try to make too many excuses for what it is, but its biggest issue is clearly keeping focus on Buster, when it's far more entertaining following the other characters (notice how he doesn't get a mini-movie). Each of the subplots are supposed to dial into familiar emotions that audiences of all ages can relate to and the film gets credit for making this form of manipulation as affecting as it does.
The benefit is getting a finale that is very lively and surely gets the audience in the mood to groove. Given how DreamWorks started (or at least popularized) a trend of ending movies on big musical sing-a-long numbers, Illumination finally went all in with the concept and applied it to the movie as a whole. Writer/director Garth Jennings (Son of Rambow, Hitchhiker's Guide to the Galaxy) seems like a random choice for a project like this, but he imbues this film with a level of energy and enough gags to make this far more watchable than some of the other animated films from this studio. Actually, a big reason comes down to me genuinely liking all of the lead characters.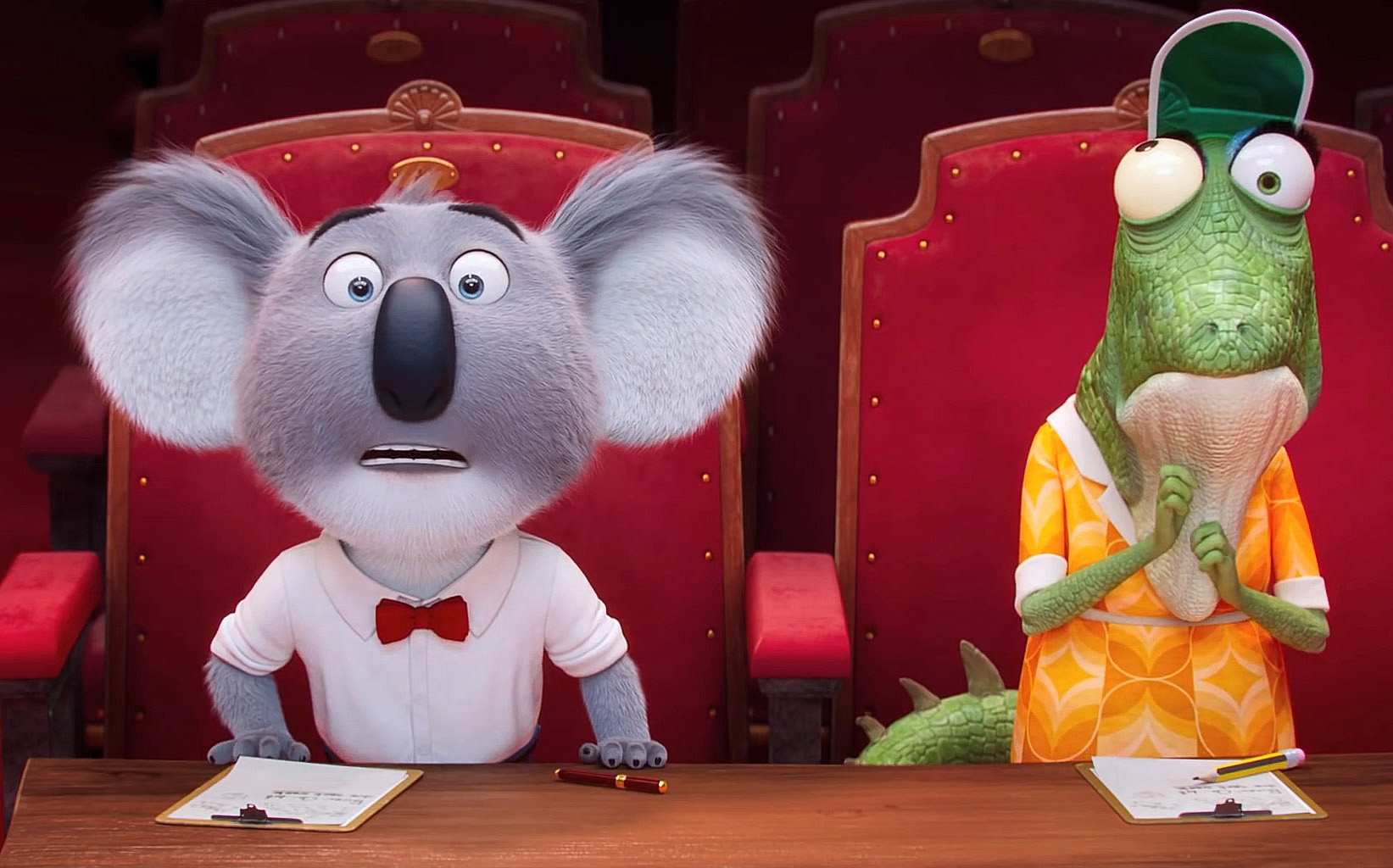 Illumination has banked on cuteness stack up against the madcap style of humor seen in their Despicable Me/Minion movies, while 'Pets' seemed to go out of its way to make some of the characters be irritating enough to enjoy. Sing really doesn't try to get under your skin. Aside from some snarkiness here and there, it is actually quite earnest in how it tries to go about its business. That the ending feels like a riff on 2011's The Muppets is no coincidence. The difference there is how that wonderful film could rely on decades of history, while Sing is dealing with characters we are meeting for the first time.
If I wanted to take the film down a peg further, Zootopia was clearly the superior talking animals film from 2016 thanks to a level of ambition in the storytelling and all-too-timely thematic angles it went for. Sing is not overly complicated in any real way. It is simply trying to have fun, with the main takeaway basically standing as not to deny your talents and do your best. It is basic stuff, but still enough to resonate for a younger crowd.
I was impressed by Sing. It's nothing special in terms of the story it tells, but there is an enthusiastic attitude that ran through the entire film in a good way. It looks about as good as you'd expect, as far as Illuminations CG animation goes and of course features a pretty fun soundtrack. Surely the lack of Minions also helped in my enjoyment of the film. Given the obscene amount of money this film made, I'm not surprised to know a sequel is in the works, but the good news is that I'd be happy to revisit these characters for an encore.
Video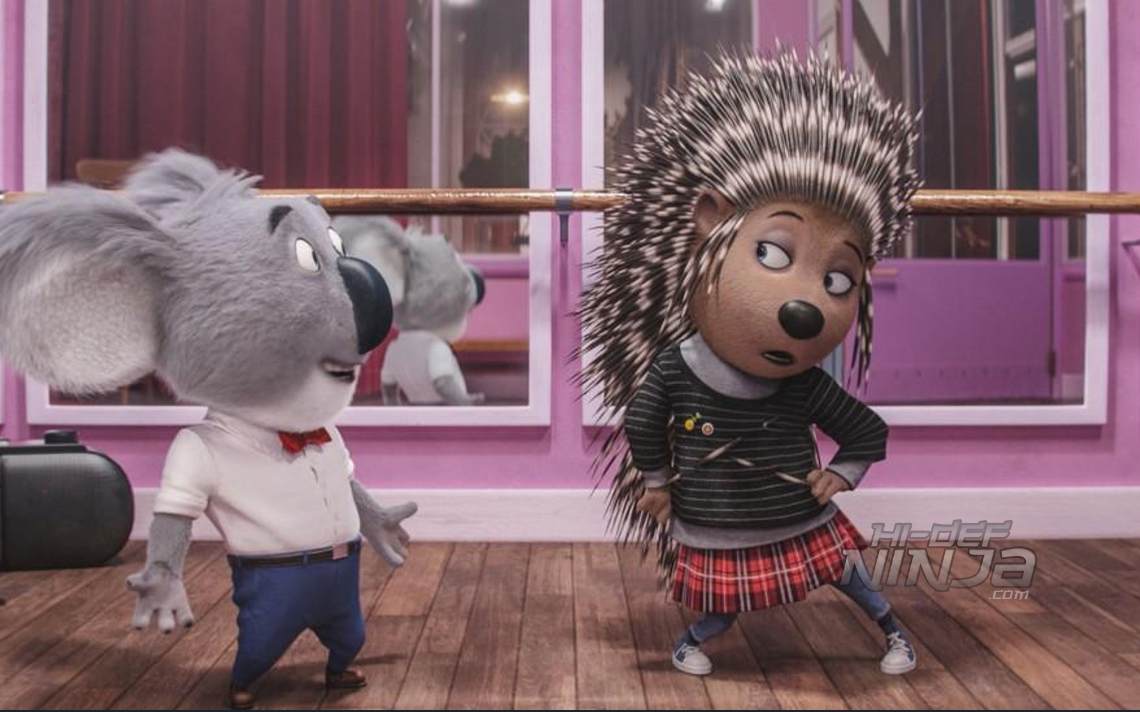 Sing unsurprisingly looks great on Blu-ray. The 1080p transfer does everything it needs to as far as properly representing this bright and colorful film. Clarity is excellent throughout, as you really get a good look at the world these animals occupy and the many instances of detail that went into their creation, let alone the environments we frequent. Everything really pops here, as the visuals never try to be anything less than vibrant, given the cheeriness of the film. Black levels are strong and deep as well.
4K ULTRA HD BLU-RAY: SING is full of eye candy animation as most animated films are these days. How does that lend itself to the 4k treatment? Overall it's hard to tell a huge difference from the 1080P version, but there is many scenes that just have that pop factor a bit more on the Ultra HD Blu-ray Disc. The Ultra HD Blu-ray version comes with a Blu-ray Disc so it seems the way to go for folks looking to purchase SING for their collection.
Audio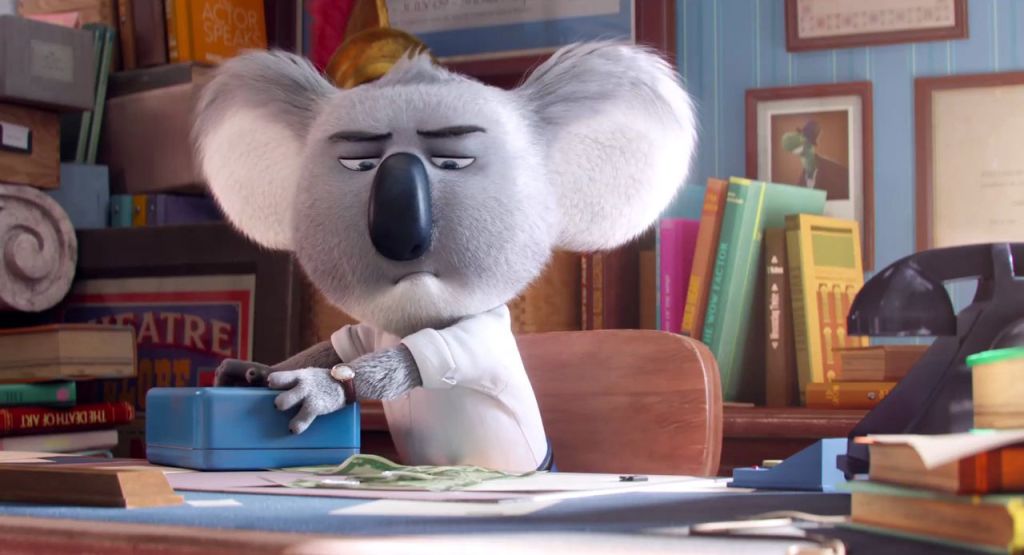 This is probably the aspect many will care most about and thanks to a Dolby Atmos soundtrack, Sing sounds great. The key moments are the big musical numbers, which should be obvious. The soundtrack has so many songs to go through and the film's Blu-ray really does the job in presenting a finely balanced mix on one's sound system. The dyanimcs at play here really find a way to immerse the viewer into what they are watching, while dialogue never gets filtered out in the process. You can hear everyone loud and clear and the various channels get the chance to hit well when needed, particularly the center and front. Score and sound effects both play very nicely, as do the smaller elements that manage to come through just as well. This is a really solid soundtrack.
Supplements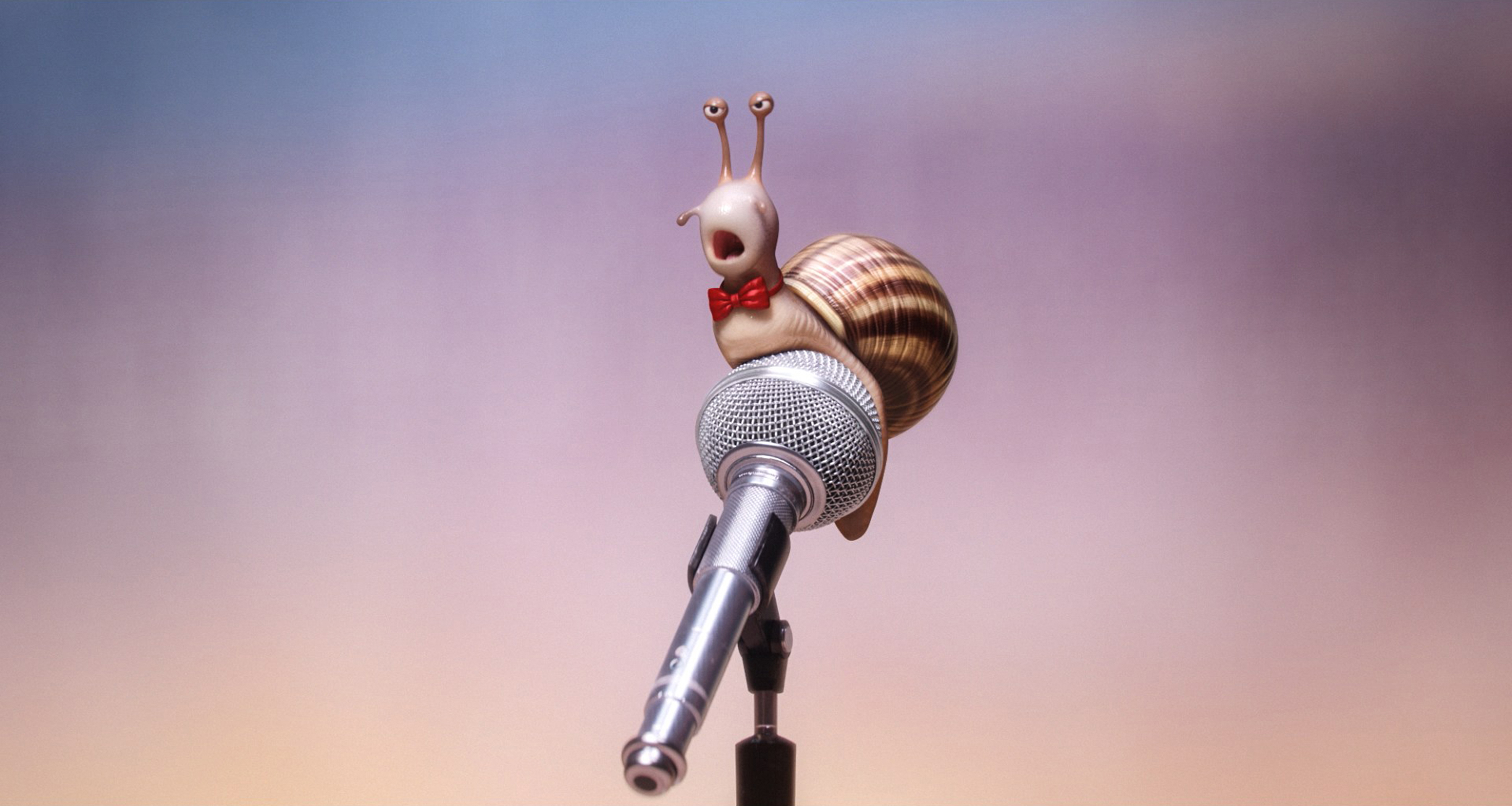 While there are some fun things here, there is sadly very little when it comes to looking at the making of this film. A commentary would have been nice, but this Blu-ray is more focused on the music, which isn't necessarily a bad thing.
Features Include:
Mini-Movies:

Gunter Babysits
Love at First Sight
Eddie's Life Coach

The Making of the Mini-Movies – A look behind the scenes of these films with the various directors.
The Making of Sing – A very brief look at where this film came from.
Finding the Rhythm: Editing Sing – A quick look at how this film was edited.
Character Profiles – Each of the actors chime in on their involvement in the film.
Music Video – "Don't You Worry 'Bout a Thing"
Making a Music Video with Tori Kelly
Music Video – "Faith"
Lyric Video – "Faith" with lyrics on the screen.
Lyric Video – "Set It All Free"
Sing & Dance! – "Faith" – Dancers show off the moves to this song.
The Sing Network – Basically a look at the film's ad campaign
The Best of Gunter
DVD Copy of the Film
Digital HD Copy of the Film
The Bottom Line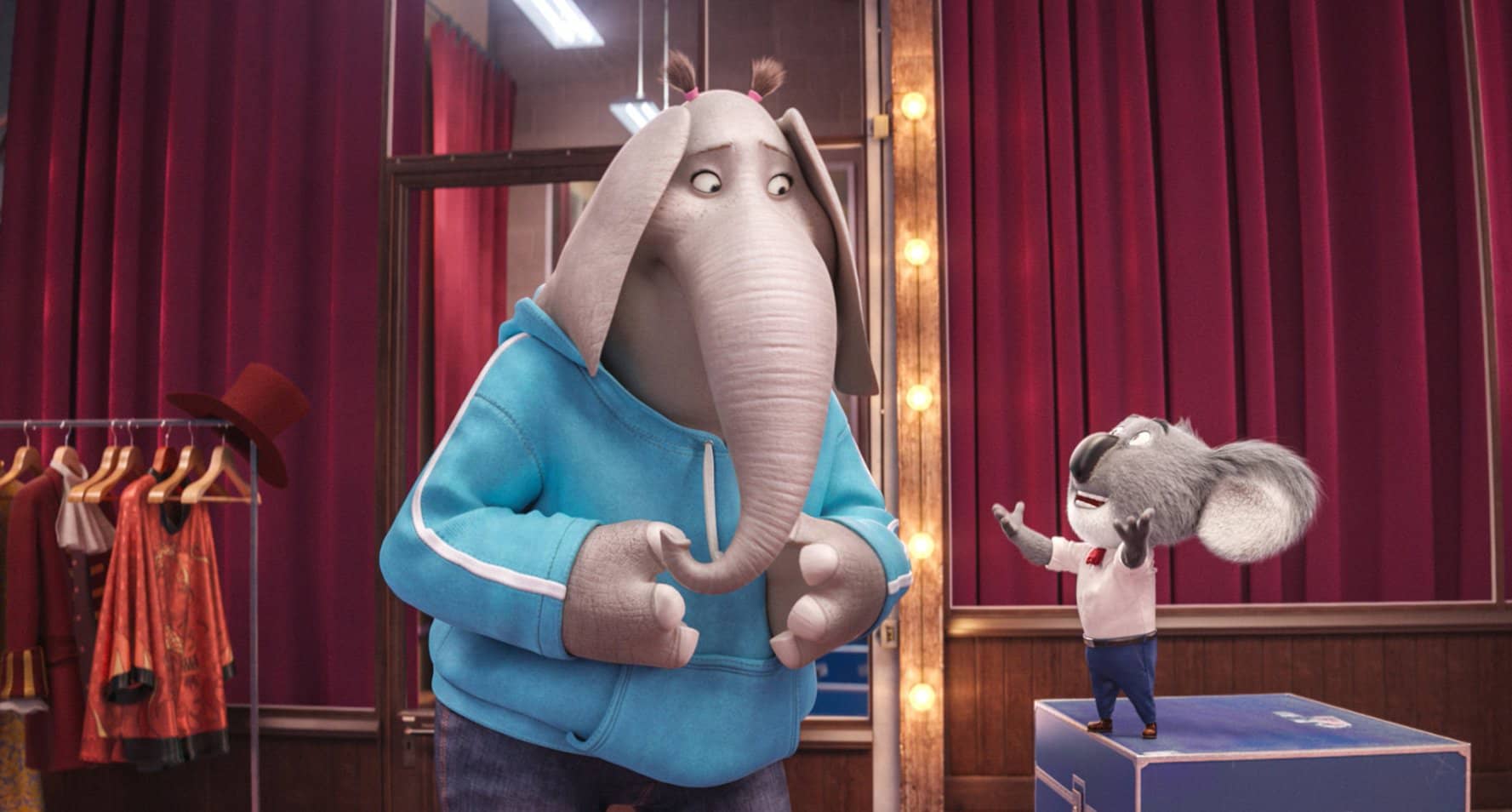 Sing was a nice surprise. The film accomplishes what it needs to and keeps the audience humming right along with it. The Blu-ray is quite strong, as the visuals really impress thanks to the video transfer and the audio is about as great as it can be thanks to a stellar audio track. The extra features are more focused on music and fun than anything else, but it's probably enough to make the ideal audience satisfied. Given how the film was a hit, I'm sure anyone picking this up will enjoy the results.
SING Blu-ray Review
The Movie

Video

Audio

The Supplements

The Bottom Line