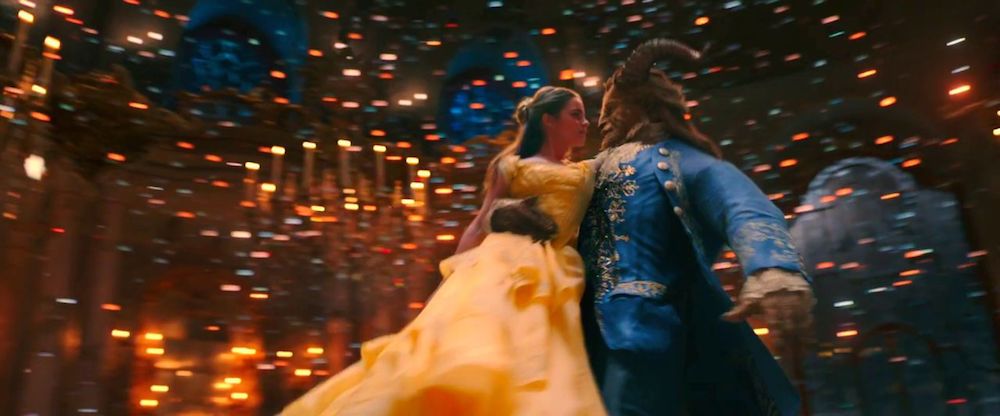 BEAUTY AND THE BEAST (2017)
I was really looking forward to seeing Disney's latest live-action extravaganza, mostly because I've enjoyed these remakes much more than their animated originals. Cinderella was my favourite, closely followed by The Jungle Book, so I was pretty sure that BEAUTY AND THE BEAST was going to be good. I mean, it's Disney, right? What could possibly go wrong? A few early negative reviews did make me wonder, but I'm happy to report that I strongly disagree with their grievances concerning Emma Watson and the Beast's facial CGI — both worked very well, in my opinion, and there's very little I would change.
Dan Stevens (Downton Abbey) and Emma Watson (Harry Potter) are a lot better than I thought they would be, and I'll happily admit to being dubious about both casting decisions. Bella and the Beast are such well-known Disney icons that the live-action casting had to be exactly right, and I think they did a great job with the final choices. Although Watson clearly isn't a professional singer, she pulls it off well, and her acting isn't too bad either. She surprised me, and it's nice to see her branch out from Harry Potter and a slew of smaller budget films. Dan Stevens is brilliant all round, and he's now cemented himself as a very eclectic actor — how many people can go from post-Edwardian era Britain to being a violent, kick-ass mystery visitor and then to trying his hand as a Disney prince? Bravo, Mr. Stevens!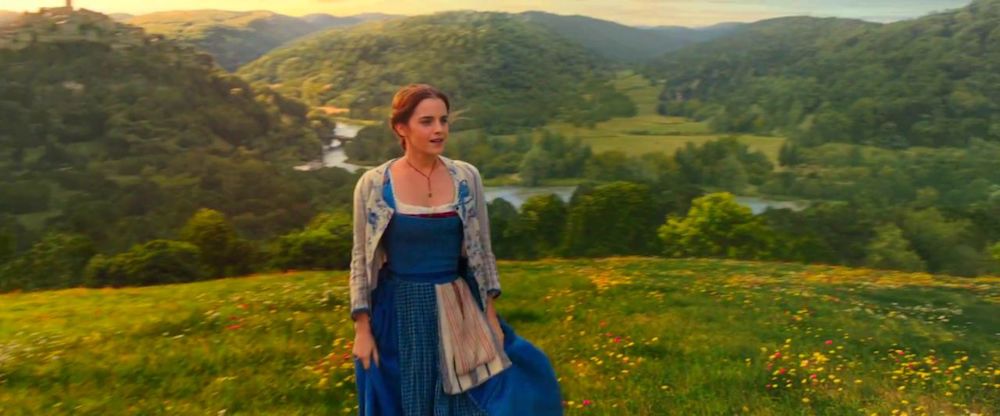 Luke Evans (The Hobbit) also stands out as Gaston, an arrogant, vain man intent on marrying Belle. He steals the show a couple of times, and each of his scenes is a joy to watch. He really plays it up, and it's good to see him take on a less serious role than he's perhaps used to. Props to Ian McKellen and Ewan McGregor, too, the hugely talented voices behind Cogsworth and Lumière. I love these two characters, and the actors' chemistry is a big part of that — they couldn't have cast anyone better!
The whole design of BEAUTY AND THE BEAST is lavish and grand, exactly what you've come to expect from the house of mouse. Set pieces, costumes, and props are very in keeping with the 1991 film, and it's great to see the much-loved animation come to life in such a breathtaking way. The Beast's castle was my personal high point, and I loved the aesthetic. It's cold and wintry in a Narnia-like fashion, a perfect metaphor for the Beast's eternal turmoil, and looks absolutely magical. I know a lot of people aren't a fan of director Bill Condon after his work on The Twilight Saga, but I have no qualms with his vision of this film. It's beautiful and well-directed, and I'd like to see him take on more projects like this. There's more to him than sparkly vampires and CGI babies, thats for sure.
The soundtrack is my other favourite part of BEAUTY AND THE BEAST, and I haven't been able to stop listening to it since I left the cinema. Alan Menken's score is lovely, both haunting and enchanting, and it ties into the lyrical songs perfectly. Certain musical themes are used and revisited throughout, and it's nice to have some continuity. It's a fantastic listen from start to finish, and no doubt it'll be a favourite among the fans.
BEAUTY AND THE BEAST lived up to all my high expectations, and, aside from a few segments of slow pacing, I have no issues with it at all. It's a film I want to re-watch on the big screen, and it's one that's still stuck in my head almost a week later. Children will love it, but so will adults — there's something here for everyone, whether it be the magic, the romance, or the cute little characters, and that's Disney's biggest talent. It's the epitome of a perfect family film, complete with a soundtrack to rival Frozen's, a worldwide appeal and a box office result to prove it. If you had an reservations about seeing this one, forget them all — you don't want to miss out on all the fun. After all, it is a universally-loved tale as old as time…