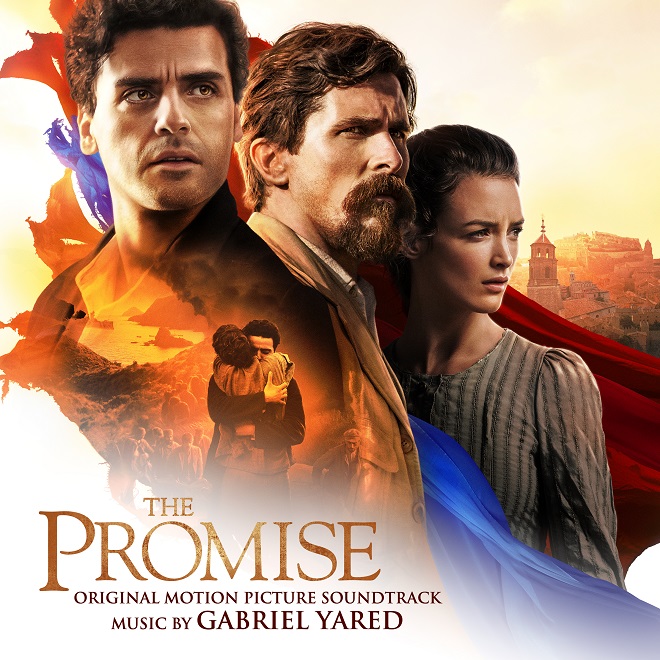 THE PROMISE – ORIGINAL MOTION PICTURE SOUNDTRACK is a beautiful and powerful companion to the story of Armenian genocide during WWI.

Review by Matt Cummings
If there's one thing we can say about the film THE PROMISE, is that it doesn't shy away from the horrors of Armenian genocide during World War I. The score by Composer Gabriel Yared is a beautiful and powerful companion that keeps our attention with its lush soundscapes and grand sense of style.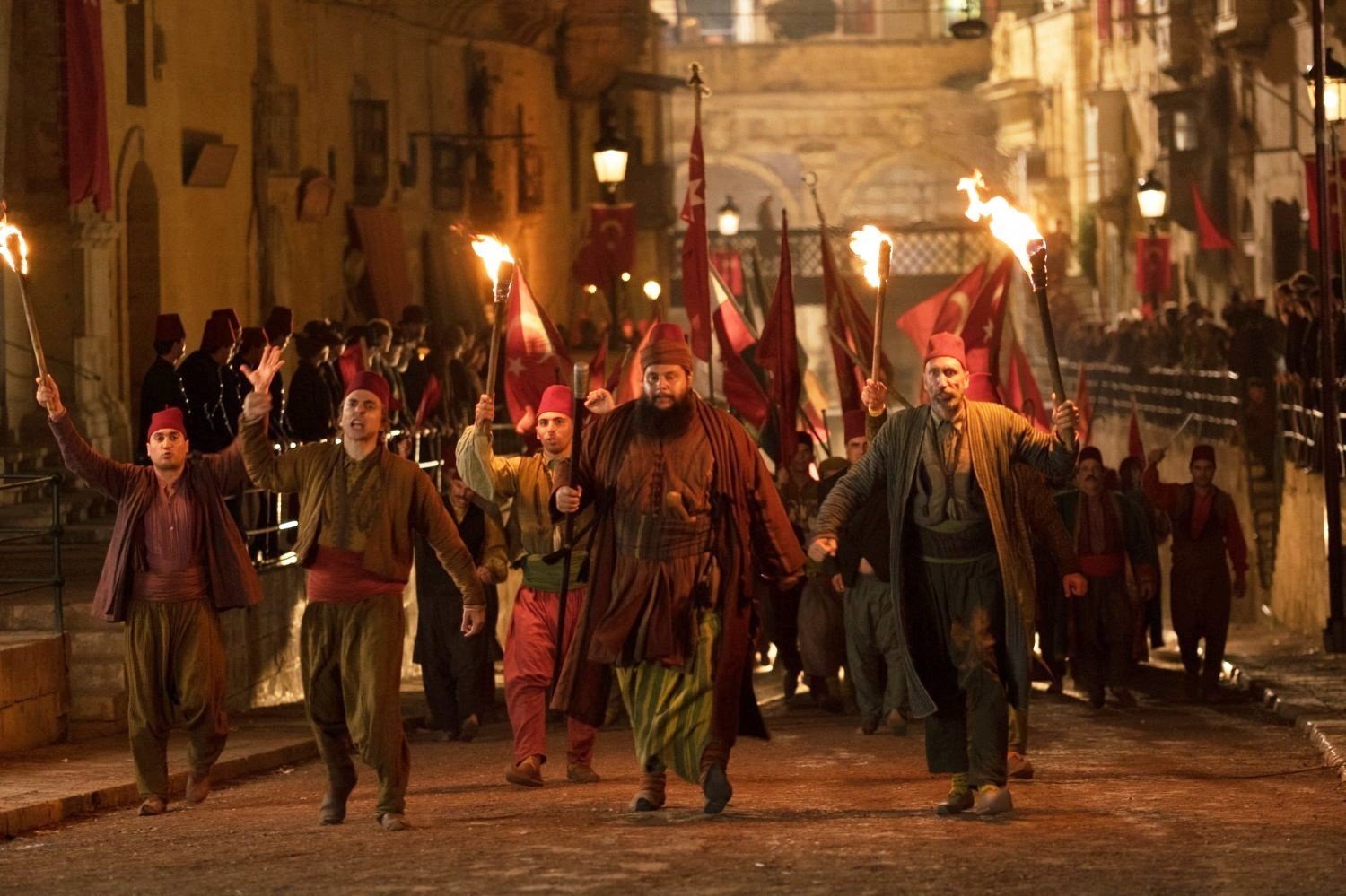 THE MOVIE
The Armenian Mikael Boghosian (Oscar Isaac) is a gentle and kind man who seeks to learn medicine at Constantinople so that he can improve the quality of life in his small village. To do so, he enters into an arranged marriage to pay his fees, then hurriedly runs off to the capital city. There, his well-to-do uncle shows him a life far different than he could imagine, and begins immediately to flourish. After meeting the stunning dancer Ana (Charlotte Le Bon), the two begin a long movement towards falling in love. But with the outset of WWI, Mikael, Ana, and all of Turkey witness an uncategorizable horror: the Turks are committing genocide on the same Armenians whom they have co-existed peacefully with for hundreds of years. Reporting on the mayhem is the American journalist Chris Myers (Christian Bale), who has courted Ana for years. The three enter a love triangle that WWI seems determined to destroy, as they witness murder on scale no one has seen Medieval times. Bound by his medical duty but conflicted over his love for Ana, Mikael is forced to endure one indescribable death after another, witnessing the death of friends, family, and perhaps even the one he loves.
THE PROMISE was scored by Composer Gabriel Yared, and his sound is both grand in wartime and beautiful in its depiction of Mikael's village life. From the beginning, we can tell this will become one of our favorites, because Yared handles many different soundscapes with ease, moving deftly between war drums, chant, ethnic music, and love themes. All one needs to do is listen to tracks 4-6 ( Ana Invites Michael, Exodus, and Gohanamk to witness his success. While he scores most of the tracks, others like Gohanamk are chosen because they compliment Yared's sensibilities and desire to gift the film by Director Terry George with the appropriate sense of history. That makes for a powerful experience, especially as this film careens into the madness of the Armenian genocide.
Lebanese-born Yared knew Armenian artists and musicians while he was growing up, so one can hear the reverence as he takes us through tracks like Labor Camp, which sets up the insanity of Acts 2 and 3 with such a beautiful arrangement. We then get the nicely orchestrated Ana and Michael and Confession, the latter of which sends us forward with a collection of keyboard and what sounds like ethnic strings. A movie of this type needs a strong but sensitive sound to keep the audience moving, and Yared does just that, enveloping us in Mikael's world just as it all falls apart. That happens during track 12's The Massacre, which has to be one of the most powerful and gut-wrenching moments of the year in film so far. Yared understands the importance of telling this moment (which I won't spoil for anyone interested in seeing the film), and his sound is both dark and filled with regret and resignation. The only way Yared could have made it more impactful would have been if had simply made the entire sequence silent. Regardless of the path he chose, I appreciate his final version.
The score ends on a bit of a higher note, as Yared turns a track over to Grammy Award-winning musician Serj Tankian performing for the Armenian folk song Sari Siroun Yar, before ending with the score's title track. It's all an amazing experience to witness Yared's orchestration for something like The Mourning – which harkens us to Michael Giachinno's 2009 STAR TREK – before moving to Yar, ending things just as he started with three stellar pieces.
THE BOTTOM LINE
While the film offers too much in the way of a manufactured love triangle, THE PROMISE as a film mostly delivers with its incredible story of the Armenian genocide. Gabriel Yared's ORIGINAL MOTION PICTURE SOUNDTRACK is another terrific submission in a year already dominated by several memorable scores. And while its dark tones might be a bit too heavy for casual listening, it's definitely worth your time to purchase and enjoy.
Lakeshore Records has released THE PROMISE – Original Motion Picture Soundtrack digitally, and will produce a CD on June 2, 2017.