Bosch Season 3 Television Review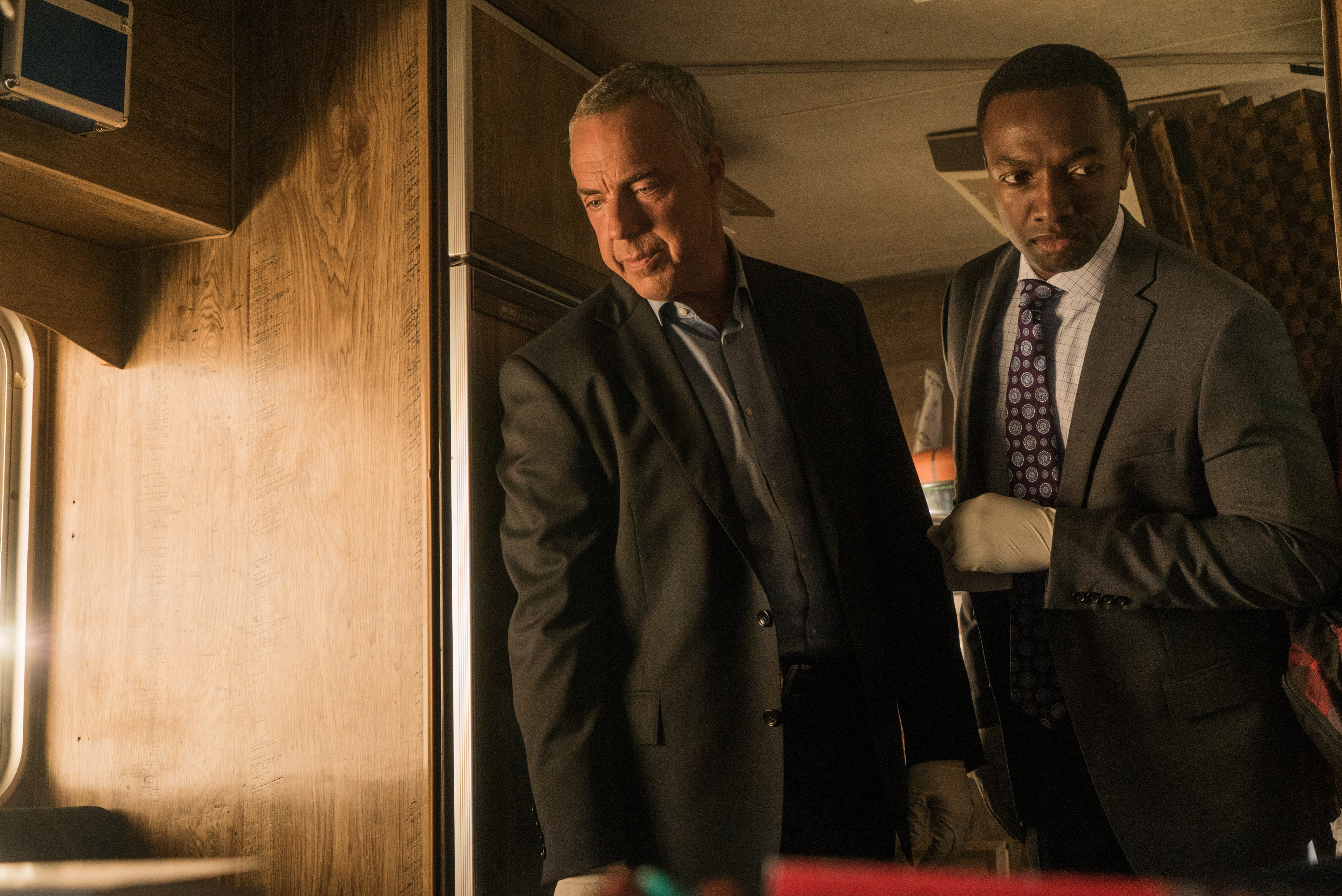 Amazon's BOSCH: SEASON 3 is perhaps the best detective show on television.
Review by Matt Cummings
Much like the style it so masterfully controls, BOSCH: SEASON 3 has finally hit its stride, delivering its best season so far, and proving that it can stand next to the best television currently has to offer.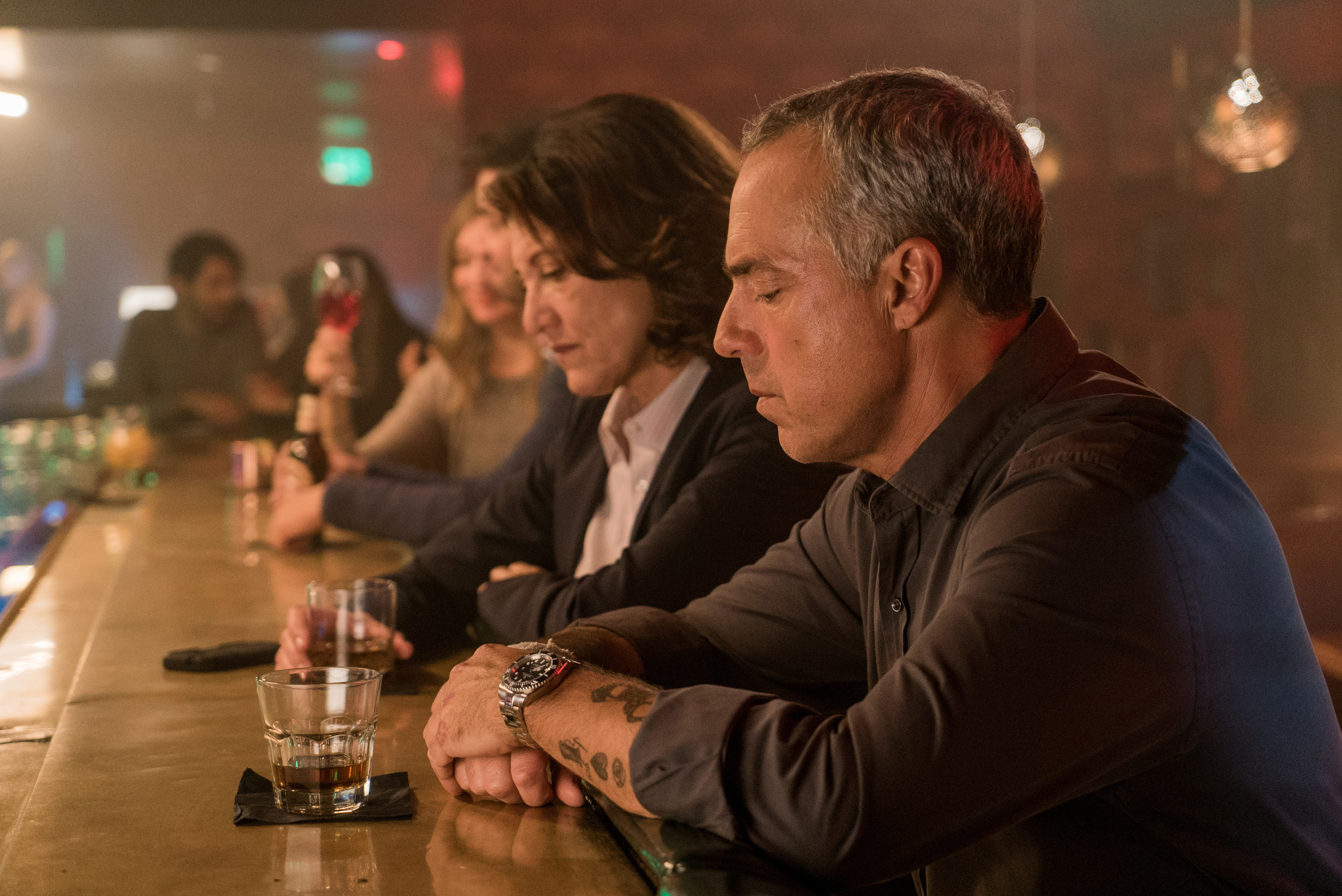 THE MOVIE
After solving the mystery of his mother's decades-old death, LAPD Detective Harry Bosch (Titus Welliver) still hasn't found the peace he envisioned. Sixteen months after learning the truth, he's more anxious and restless than ever, and it's beginning to affect his career. His boss Lieutenant Billets (Amy Aquino), the Chief of Police (Lance Reddick), and even his partner Jerry Edgar (Jamie Hector) can't keep Bosch from getting himself plastered over the Internet and local papers, and Bosch couldn't care less. To him, the rules only apply if they don't get in the way, which has tainted his high-profile victories over the past few years and made his bosses wonder if he's still fit to work. But LA is never a quiet place for police, and so Bosch dives headfirst into a series of crimes, including the murder of a former special-ops man, his continuing dance with a film director accused of murder, and a serial killer who commits random acts of violence and murder using a unique mode of transport to attack his victims. What Bosch and his team don't realize is that at least two of these investigations are tied to one another, and that a conspiracy to frame him for them is already underway. As the LAPD unravels the cases, Bosch will have to decide whether he can work under the department's rules, while defending his teenage daughter (Madison Litz) from a dangerous organization that wants him dead or at the least disgraced.
There's so much that makes BOSCH such compelling television: it's a careful, intelligent, and witty production by Creator Eric Overmyer, who uses the backdrop of LA to accentuate his titular character's DNA and those of his team. Bosch understands his turf, loves its food and personality, and seems in-tune with its heartbeat. Written for the novel by Michael Donnelly, Bosch who has blurred the line so many times in past seasons that it's clear he's living on borrowed time, but he's also a flawed father who tries to make good on his daughter (a very funny Litz), while all around him, the message is clear: Bosch is heading down a road of disaster, and it's only a matter of time before it all comes crashing down. Watching that sort of character assassination can be tedious, but not here: what we get is compelling character development, coupled with gorgeous directing, and pitch-perfect acting.
BOSCH doesn't succumb to the silliness of SHERLOCK or the kick-it-till-it's-dead of ELEMENTARY, nor does it squander its assets in the sprinkling of action set pieces. When they happen, it's like a sudden rush of adrenaline and are expertly choreographed. Netflix would do wise to copy BOSCH's blueprint, because JESSICA JONES, LUKE CAGE, and IRON FIST sorely need it. If there's anything that I'd replace, it's that some of the human stories – particularly that of the chief and lieutenant – aren't particularly appealing. They're not essential to the story, and their appearance here isn't given enough time for us to care. But this is a minor point: limiting this to 10 episodes minimizes the fluff and keeps the focus on our intrepid hero. Six episodes in, and we're psyched to see how this will turn out, as it feels less like LAW AND ORDER and more like TRUE DETECTIVE.
From the moment Welliver assumed the role of Harry Bosch, it's been like a perfect marriage. He orchestrates the character with both a sense of loyalty for his city and a steady willingness to break the rules to get his man. Hector has really matured Edgar from season 1, now looking worn-down by Bosch's steady diet of jerk, while Reddick's chief can't wait for the day when Bosch isn't a part of his morning briefing. Aquino has developed nicely into bridesmaid-never-bride in terms of seeking a captaincy, while Litz enjoys terrific chemistry with Bosch the Dad.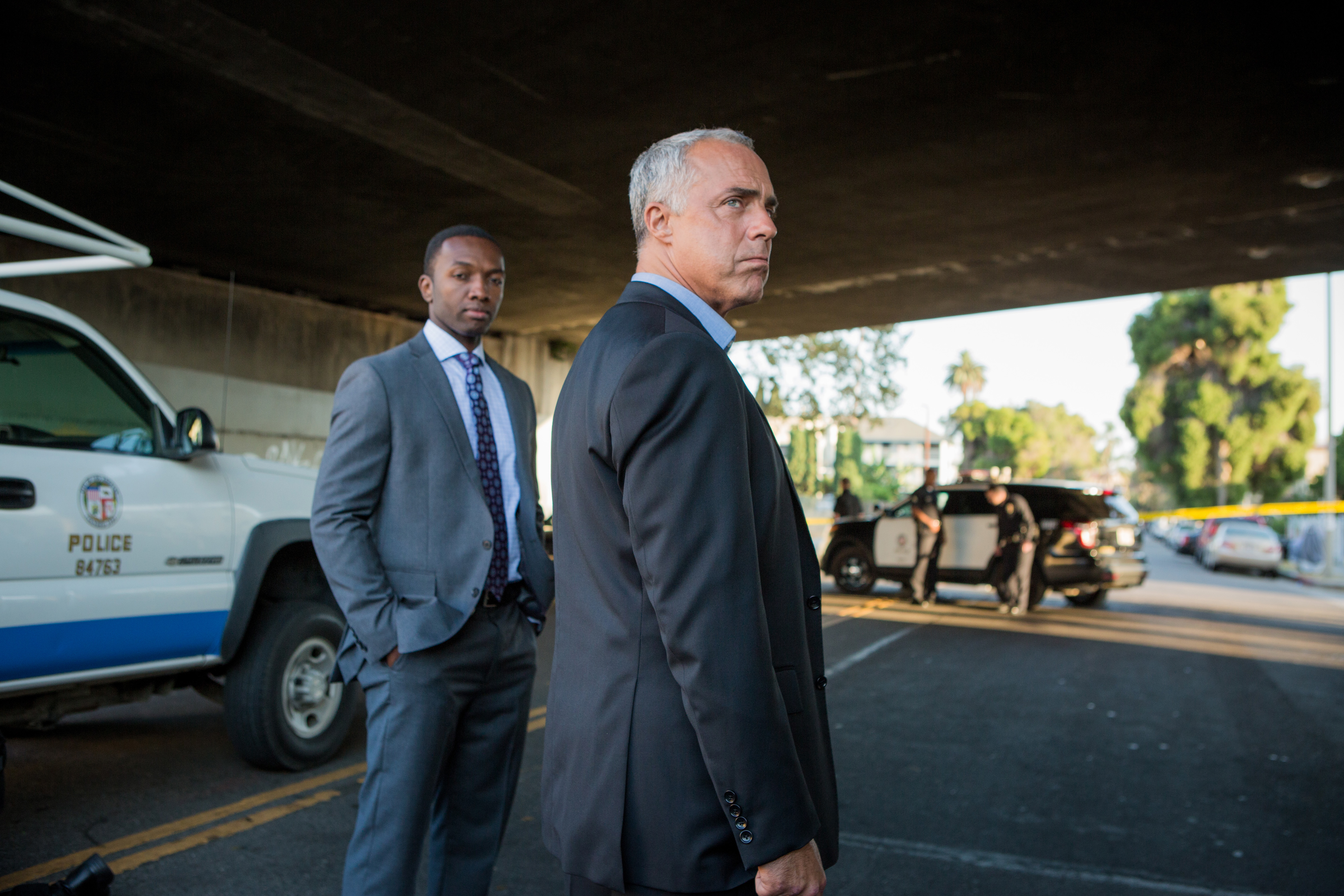 THE BOTTOM LINE
Amazon's BOSCH: SEASON 3 is perhaps the best detective show that's still guaranteed to be on television. It's gritty, ugly, and right up our alley, prospering as a modern Noir about a complex cop who could be as much of a problem as the crimes he solves. Welliver and company continue to be outstanding, as Overmyer forces us to pay attention, not with glitzy action set pieces, but with engrossing storylines that come in and out of the narrative. Netflix would be wise to take notes on how much you can get out of a small show like BOSCH, which is fast becoming some of the best television out there.
The entire 10-episode run of BOSCH: SEASON 3 is currently available on Amazon Prime Video.