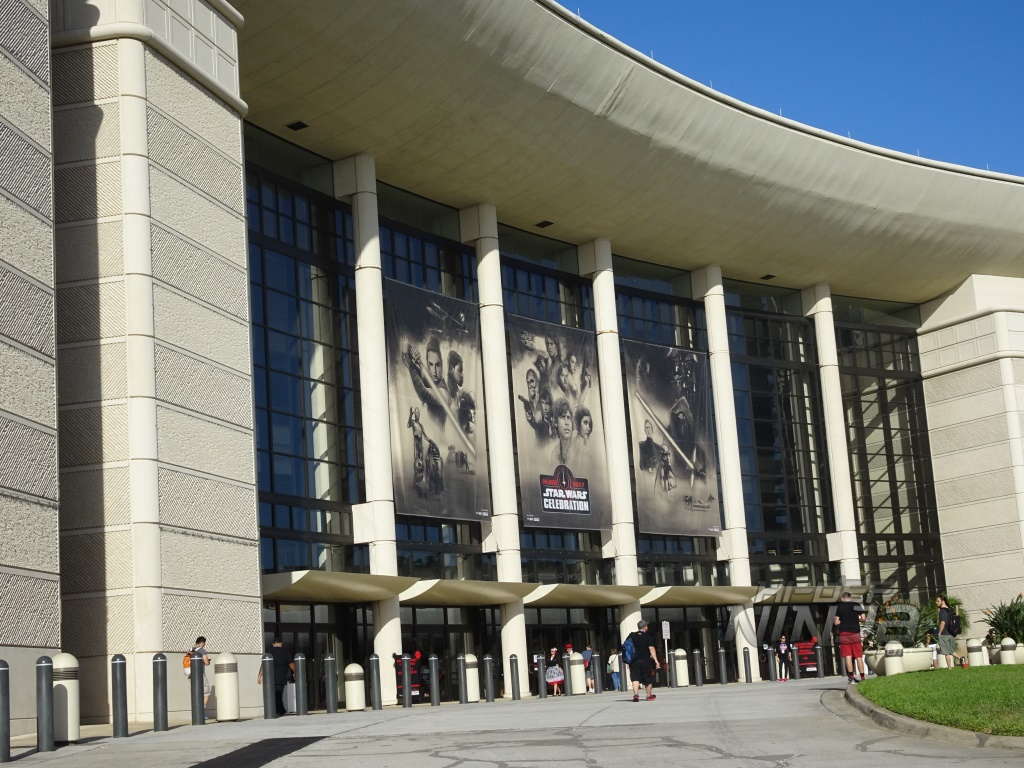 Last weekend ReedPop held it's annual Star Wars Show Star Wars Celebration in Orlando Florida. This year was an extra special year since it is the 40th Anniversary of STAR WARS: EPISODE IV – A NEW HOPE. Because of this I decided to fly down to Orlando and experience the show and everything it had to offer for this extra special year.
One of the main features of any convention is it's show floor, this is where exhibitors come to show off their products, demo games, and sell products. So below is a look at some of the amazing exhibitors I found on the floor at Star Wars Celebration 2017 Orlando.
LEGO
Lego actually had two areas this year. A builders area where you could build and take a mini Millennium Falcon and the other side where throughout the weekend attendees could help build a larger scale Millennium Falcon. Also in this area there were full size Lego Star Wars Characters including Rey, Kylo Ren, Captain Phasma, and a Stormtrooper.
The second Lego area housed a build and play area for children as well as a huge screen playing Lego Star Wars clips while the other side of this area housed the store which were selling both regular products and the Star Wars Celebration Exclusive Detention Block Rescue set; a show exclusive set that caused hours of overflow lines for people who didn't win the lottery before the show to wait on in hopes of getting a chance at buying!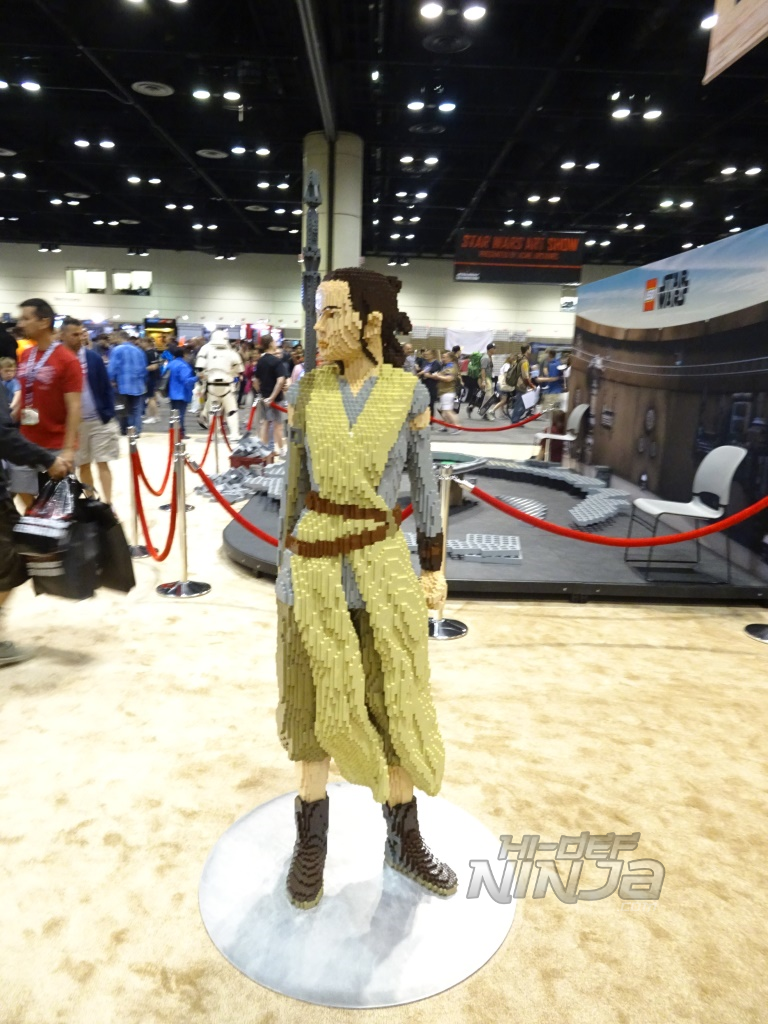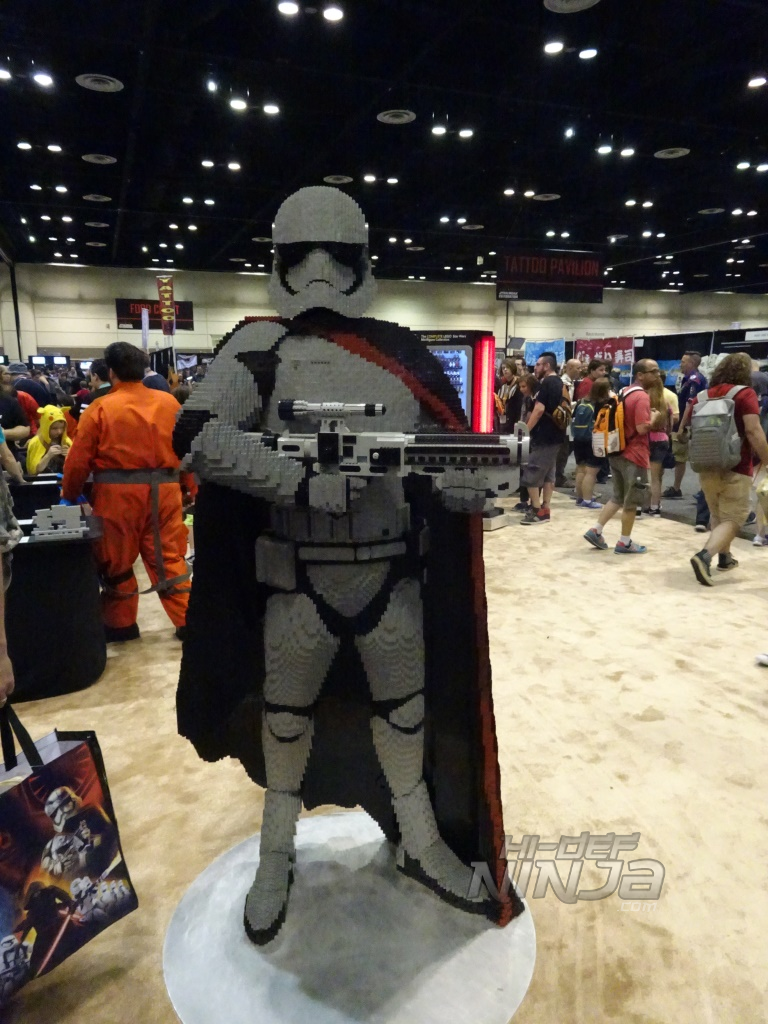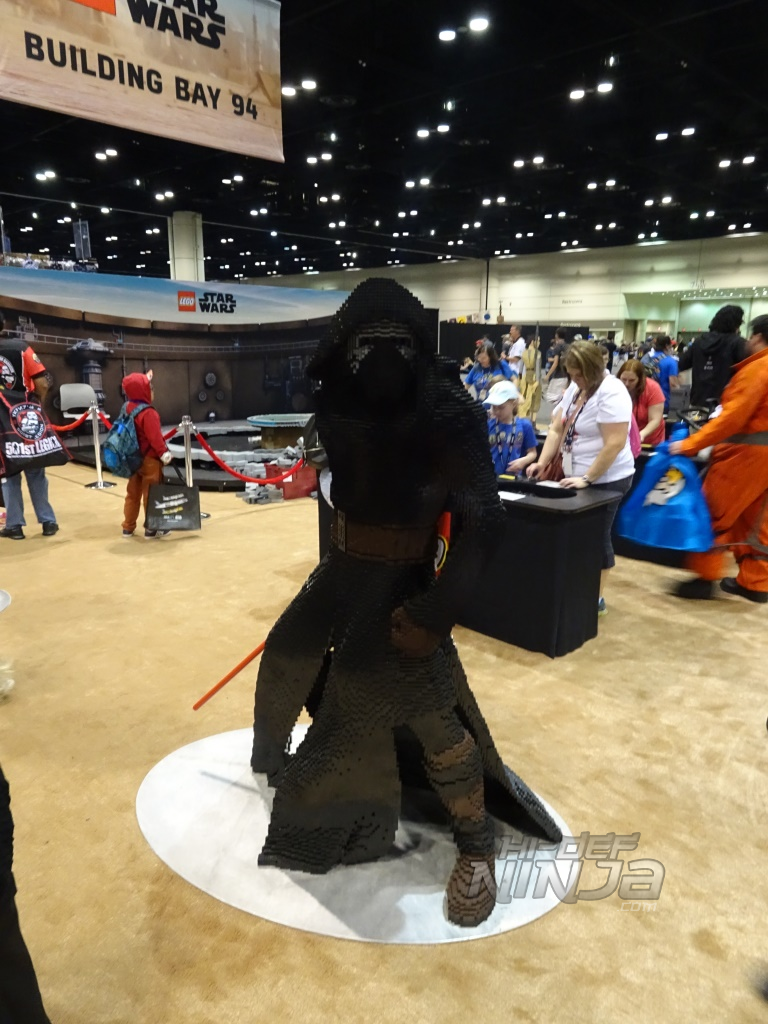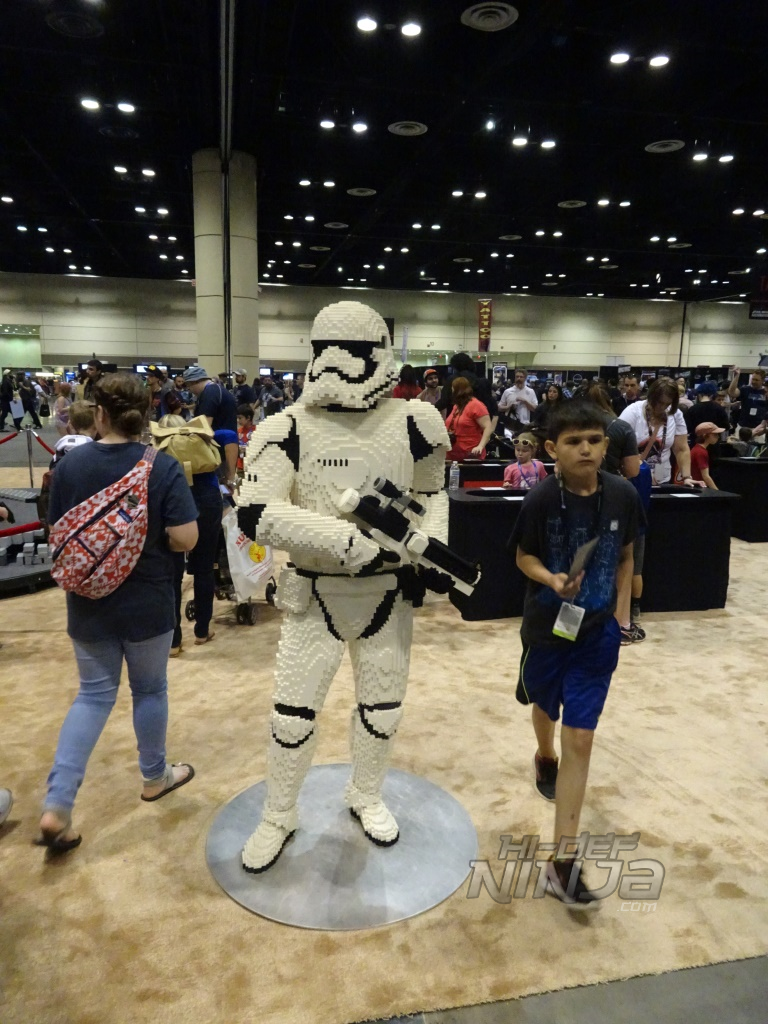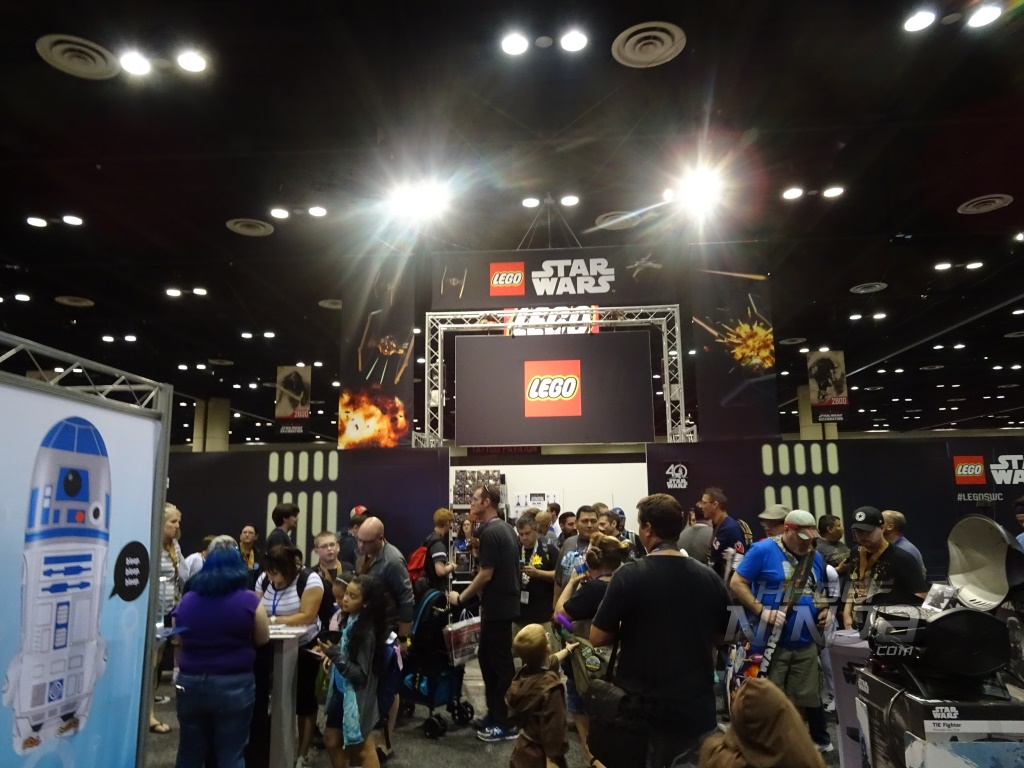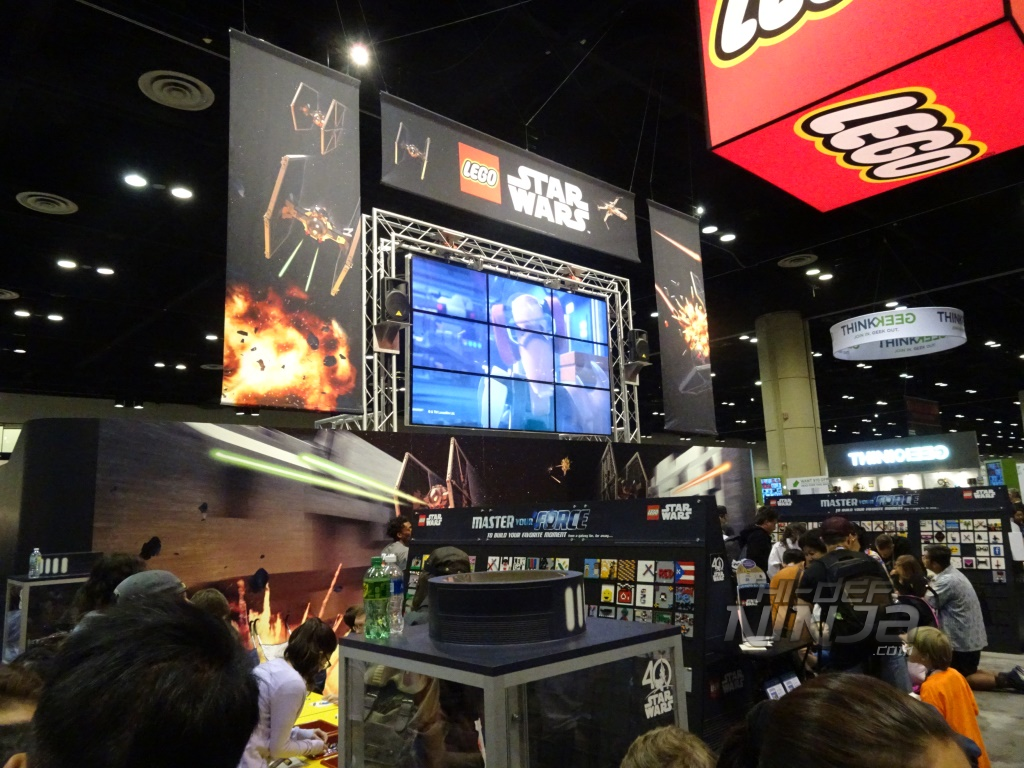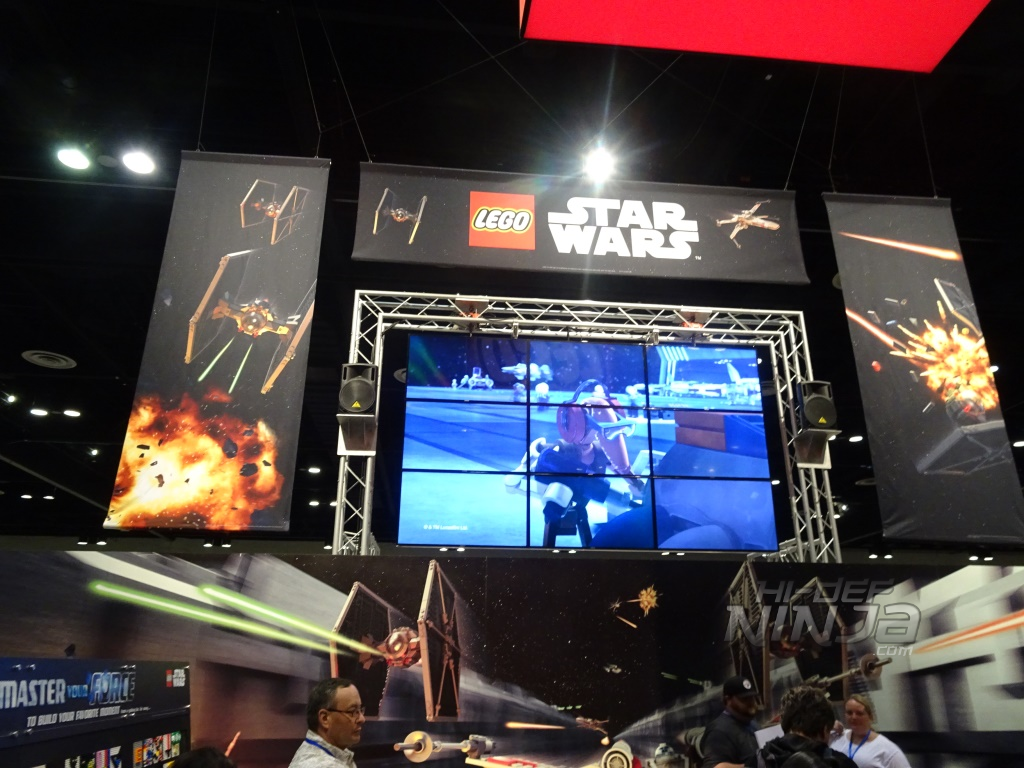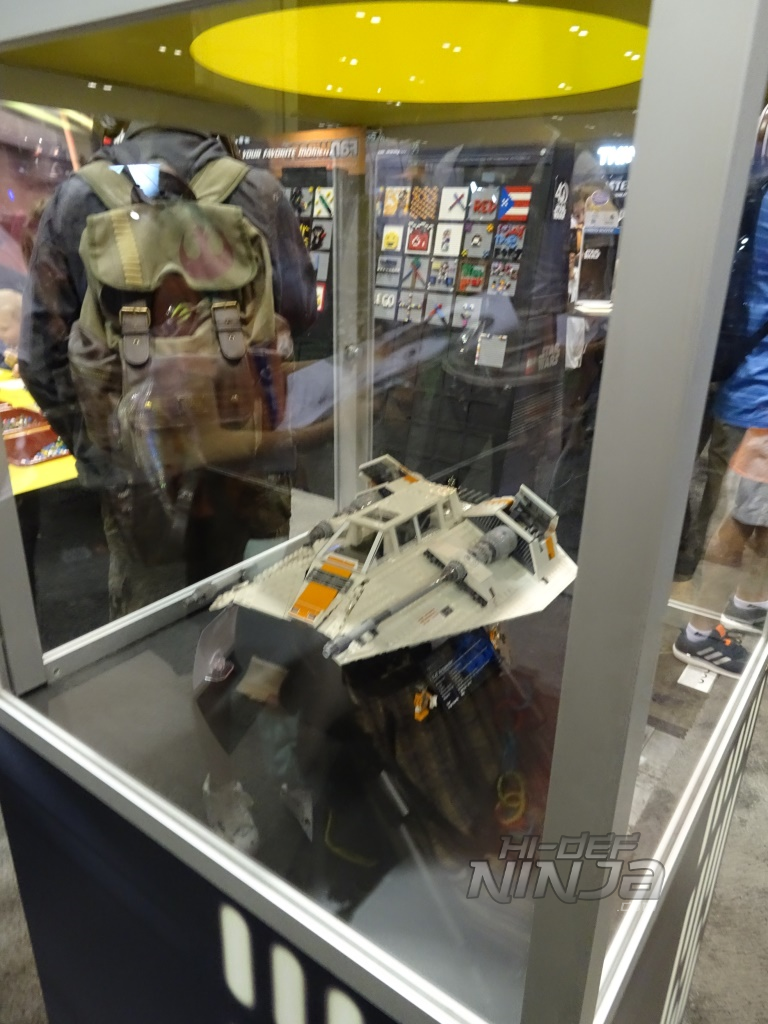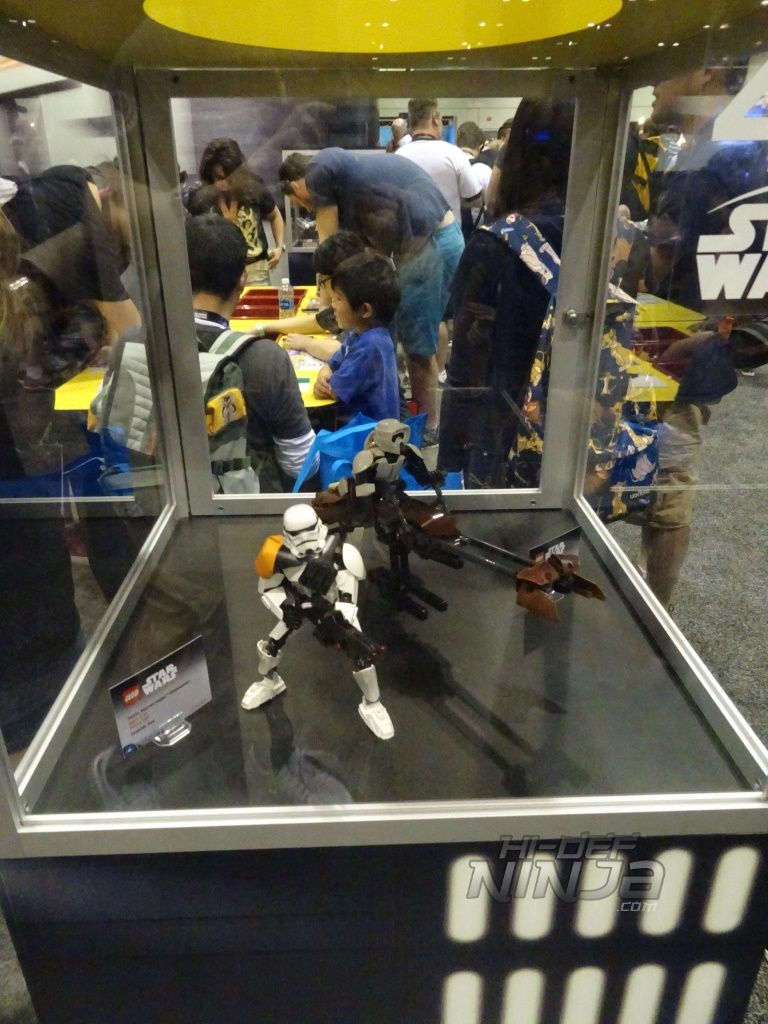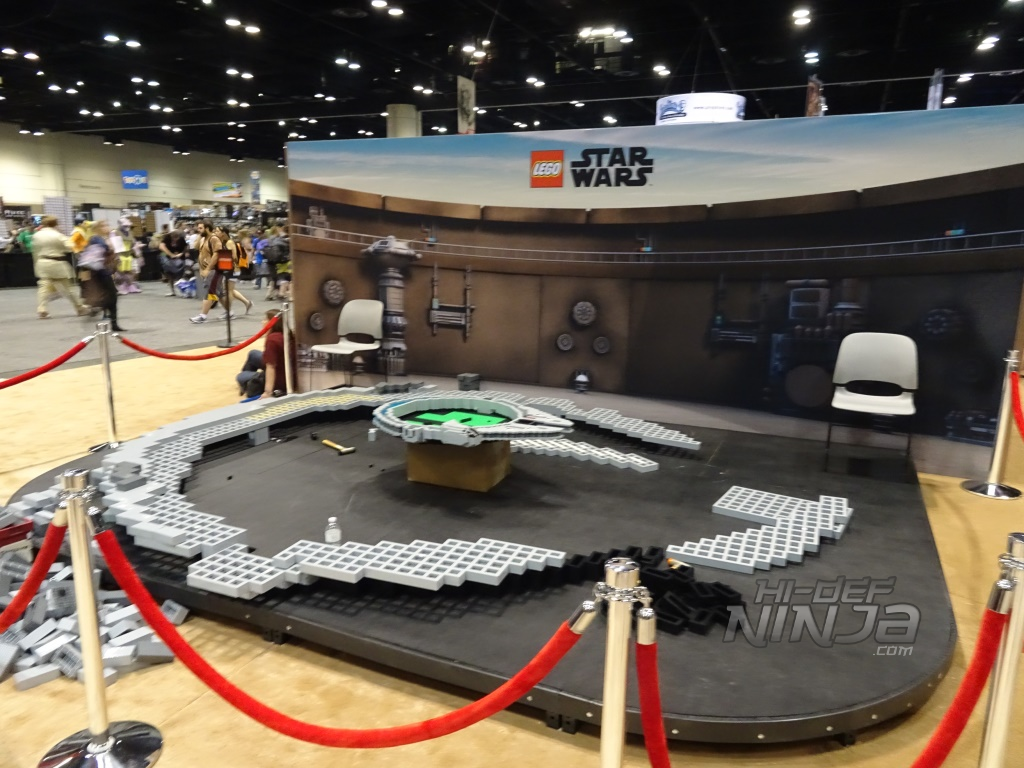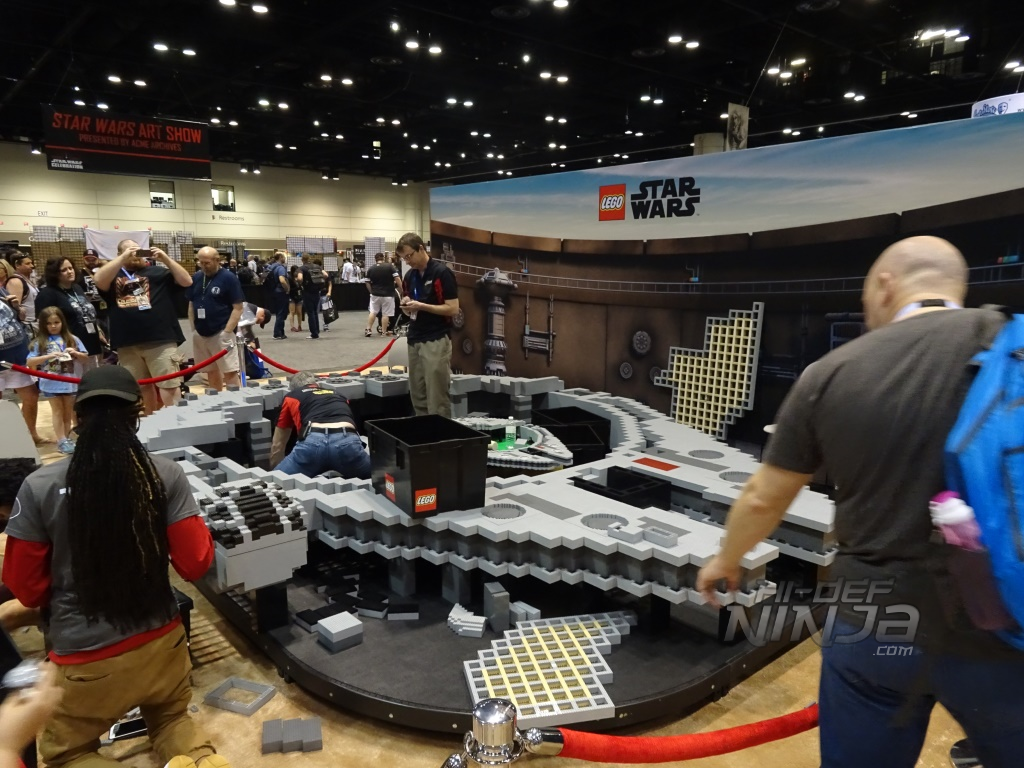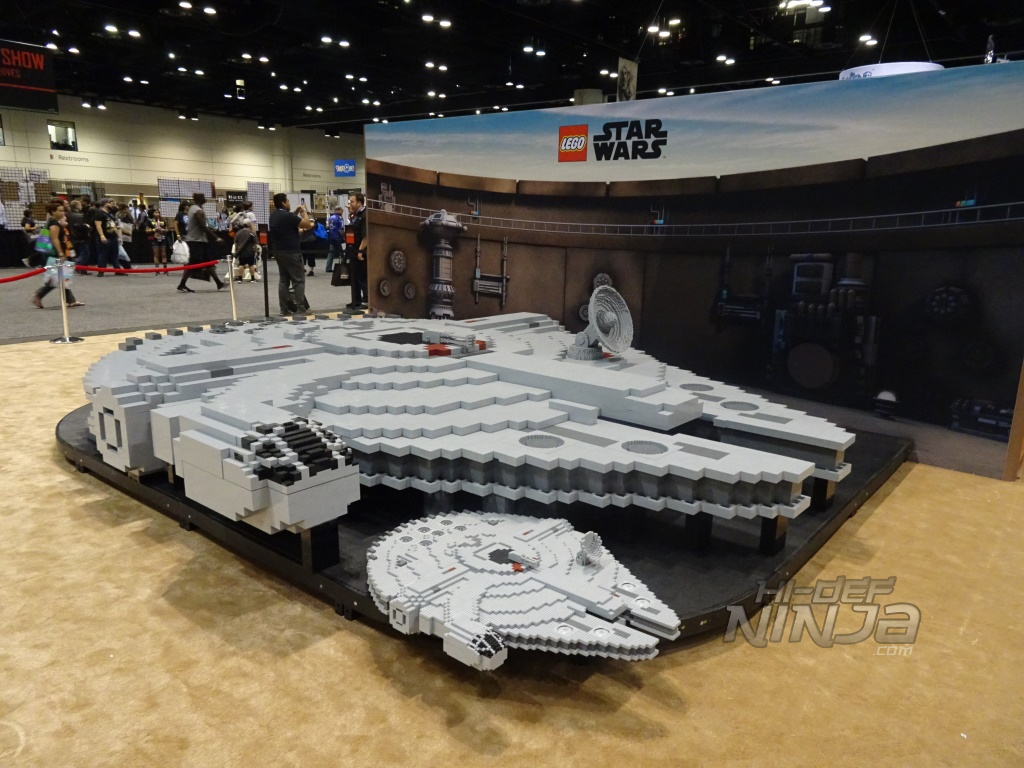 The hard to get Lego Exclusive in all its glory!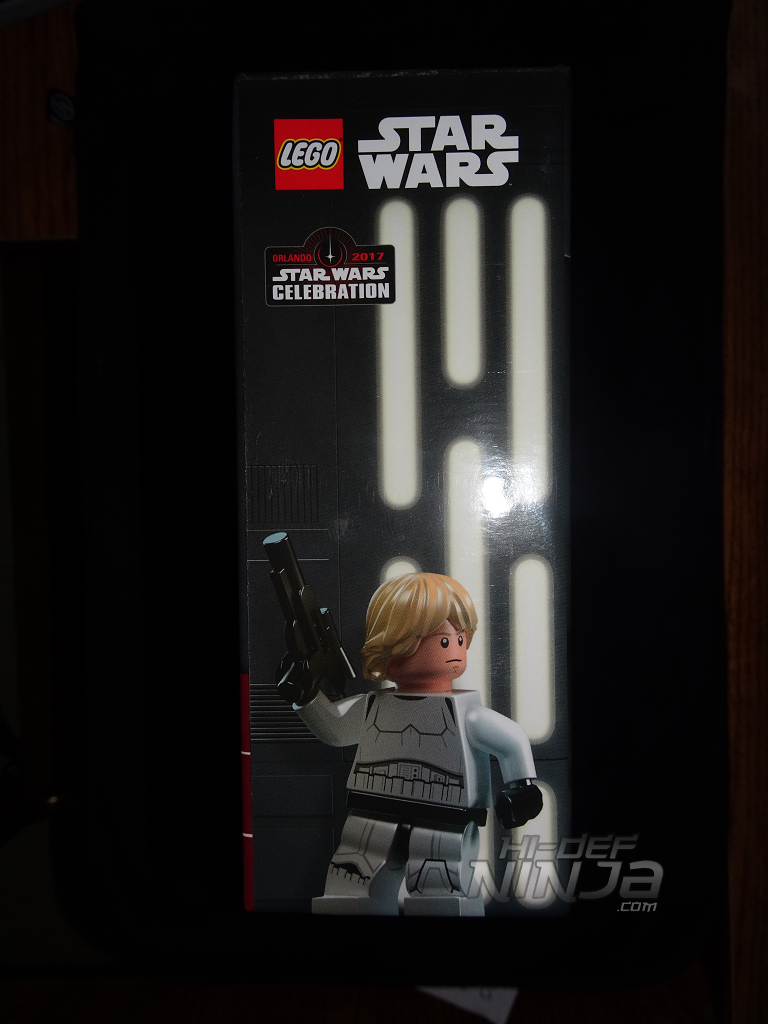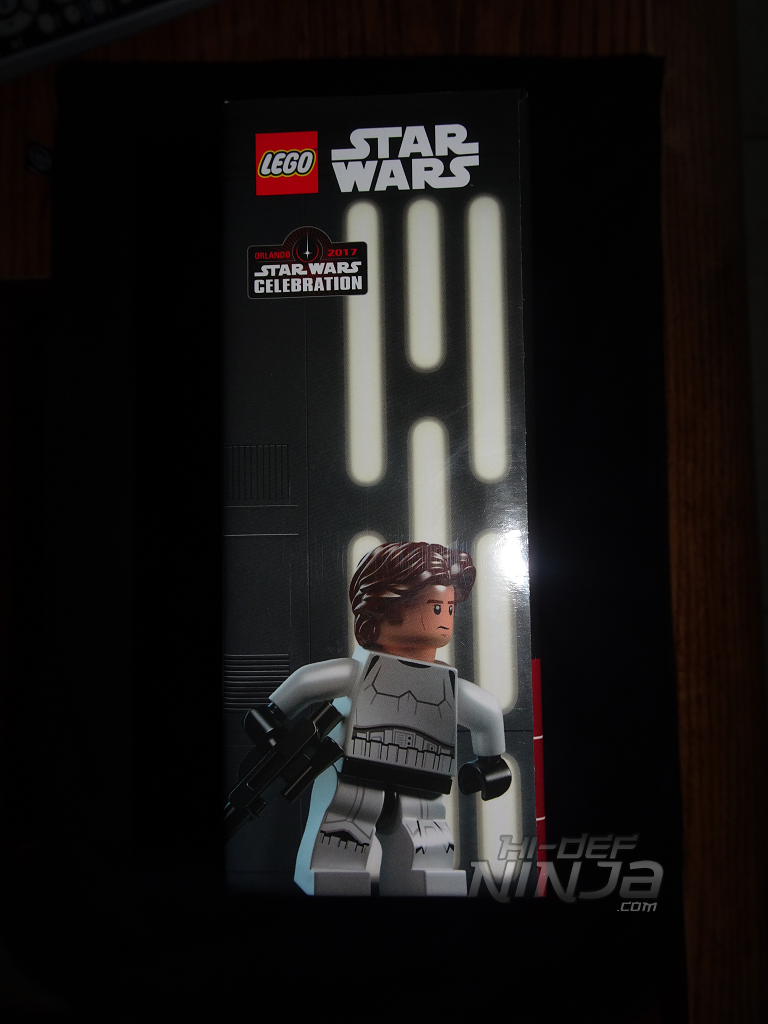 Lego also held a few panels at the show one on the design and development of the LEGO Star Wars sets, packaging and media and another on a behind the scenes look at the Freemaker Adventures
Designing the LEGO® Star Wars™ Galaxy – the design and development of LEGO Star Wars construction toys with Rob Johnson
Senior Art Director and current Brand Manager Rob Johnson from The LEGO Group will take you through the design and development process that brings your favorite LEGO Star Wars construction sets to life. The panel will be a deep dive into the LEGO Star Wars design process, from the conceptual stage to sculpting, prototyping, Lucasfilm approval and finally production, and will then cover the packaging development process.
Behind the Scenes with LEGO Star Wars: The Freemaker Adventures
Join executive producers Bill Motz and Bob Roth as they share insights into the making of the Emmy nominated series "LEGO Star Wars: The Freemaker Adventures" and give a sneak peek at what's to come!
Popminded x Hallmark
Another staple at conventions Hallmark brought their booth to the show with a green screen photo set-up, a chalk wall where people could write messages or draw art, and of course sold exclusives. This year those exclusives included a Ralph McQuarrie inspired stormtrooper and products in their itty bittys line.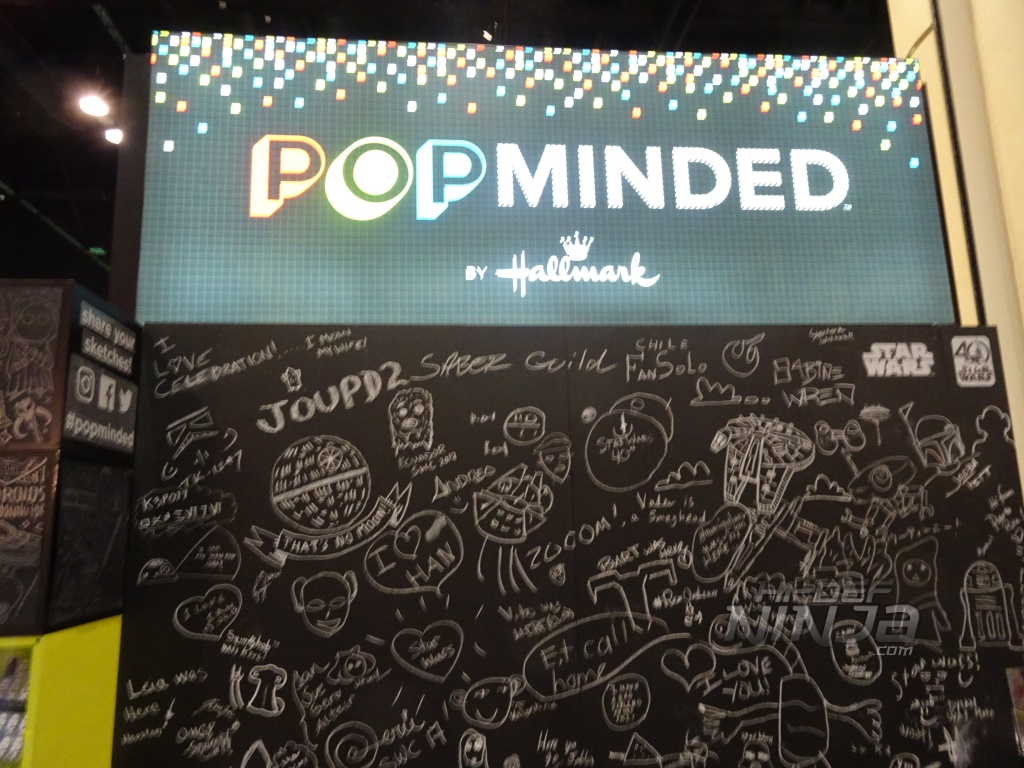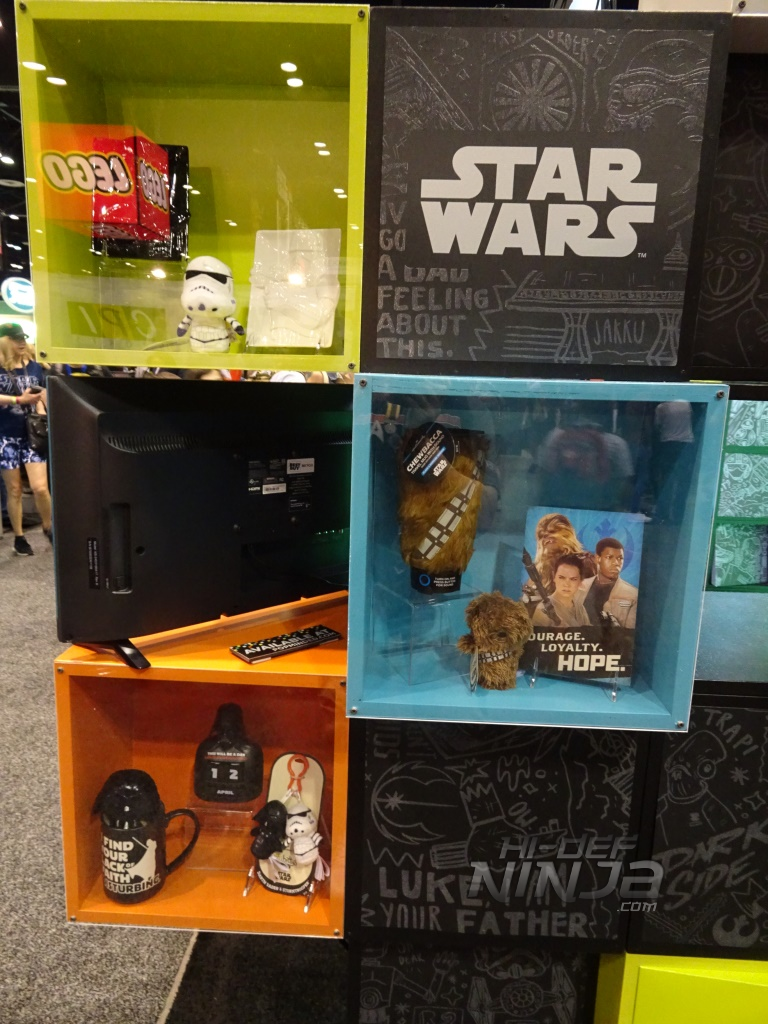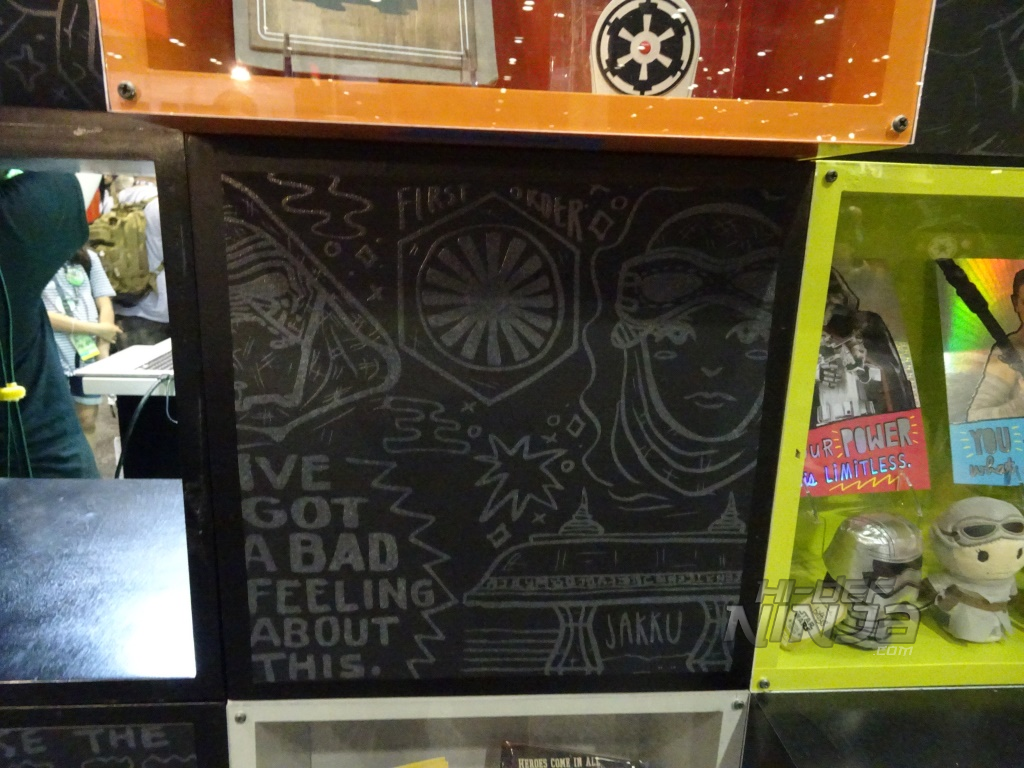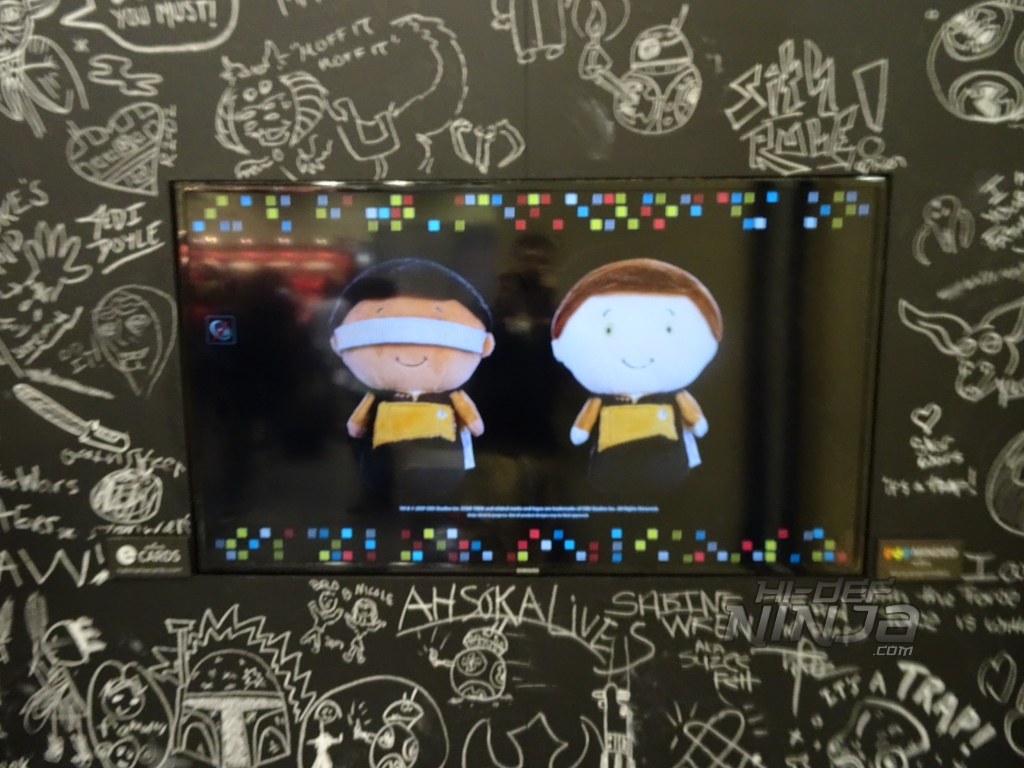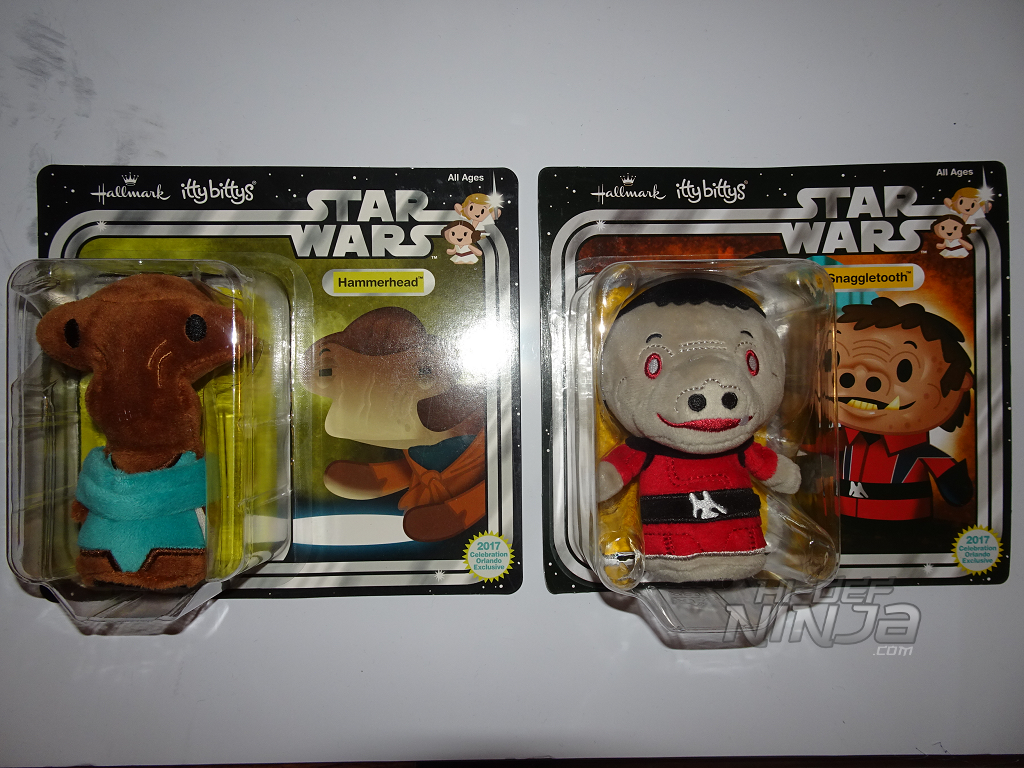 DEL REY
Unleashing the new Thrawn book by Timothy Zahn this booth while maybe having a small footprint DEL REY drew a lot of attention at the show. Combined with the fact that they were participating in the Pin Trading program, the release of the new book, author signings which included Timothy Zahn and Chuck Wendig, and author panels, DEL REY had a lot of booth traffic throughout the weekend.
On Saturday when were only 75 copies left of the Thrawn book DEL REY held a raffle which caused close to 700 people descending on their booth to get a chance at buying this exclusive book and pin. Throughout it all the booth staff remained calm and cool and even coordinated multiple formed lines to make all of them official so everyone had a fair share at the book!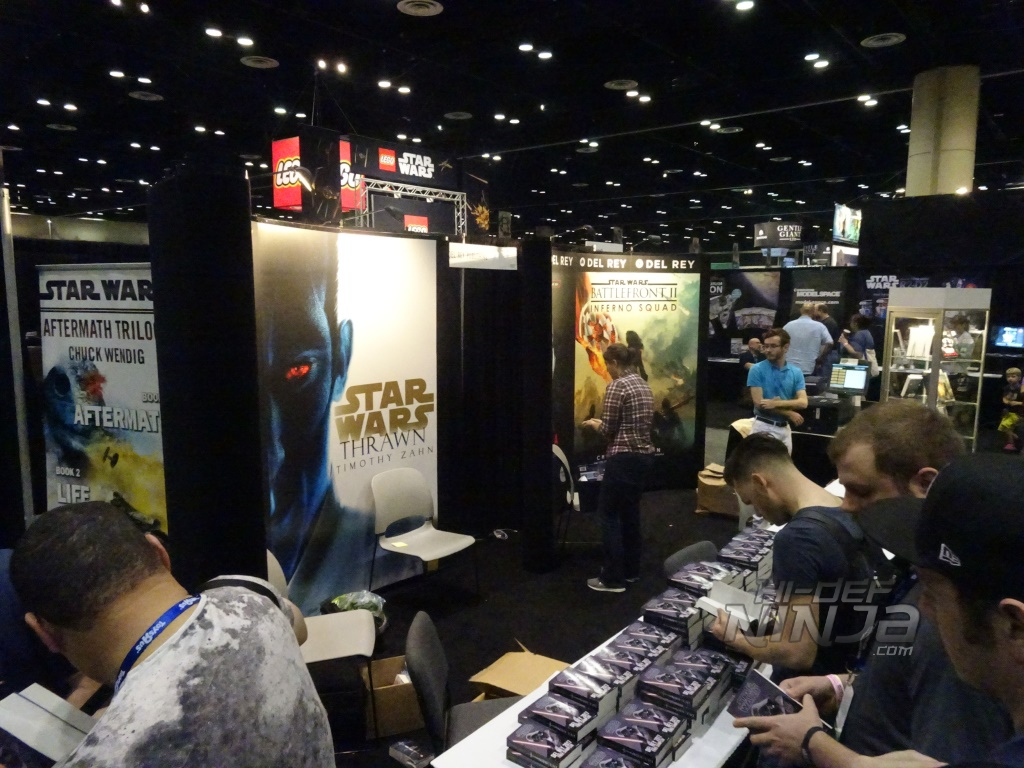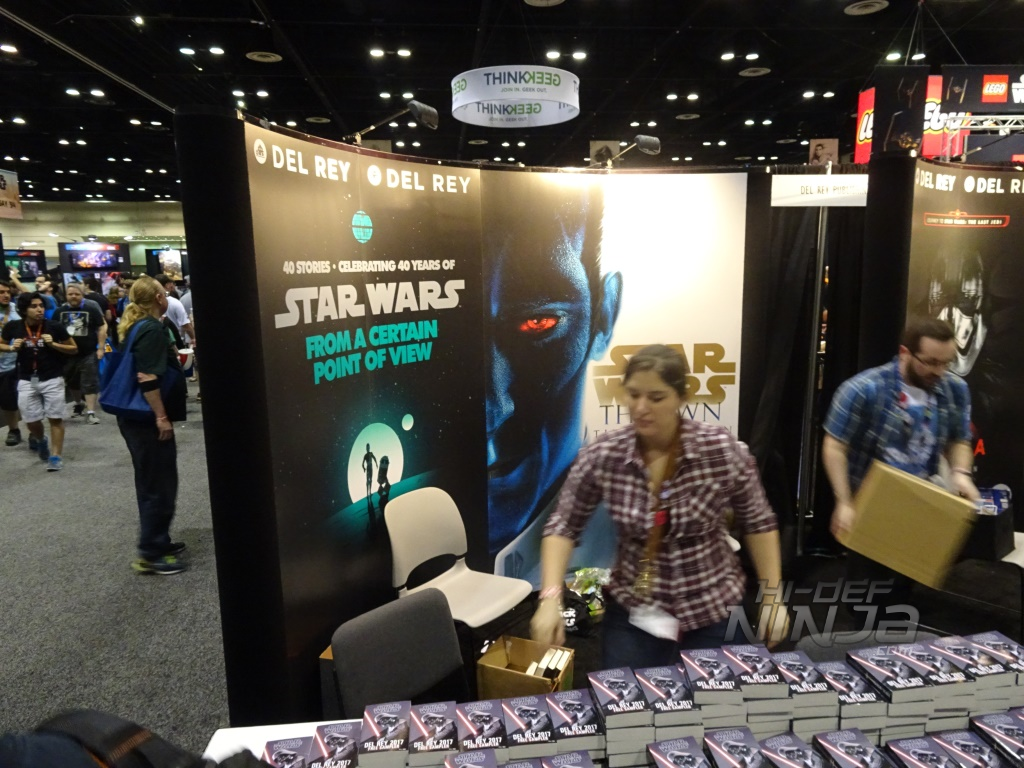 MATTEL
Mattel hat a nice Star Wars Hot Wheels themed booth with a full size X-Wing car and a display of Star Wars themed cars. They also offered a Biggs Darklighter Character Car show exclusive with a very distinctive front bumper feature.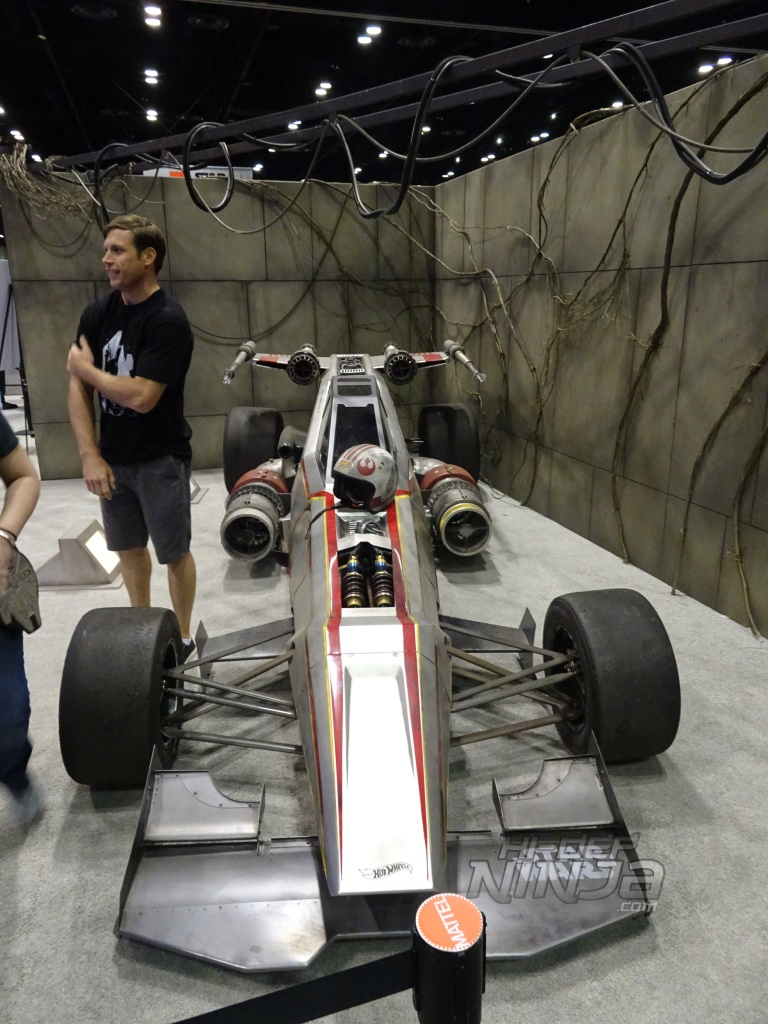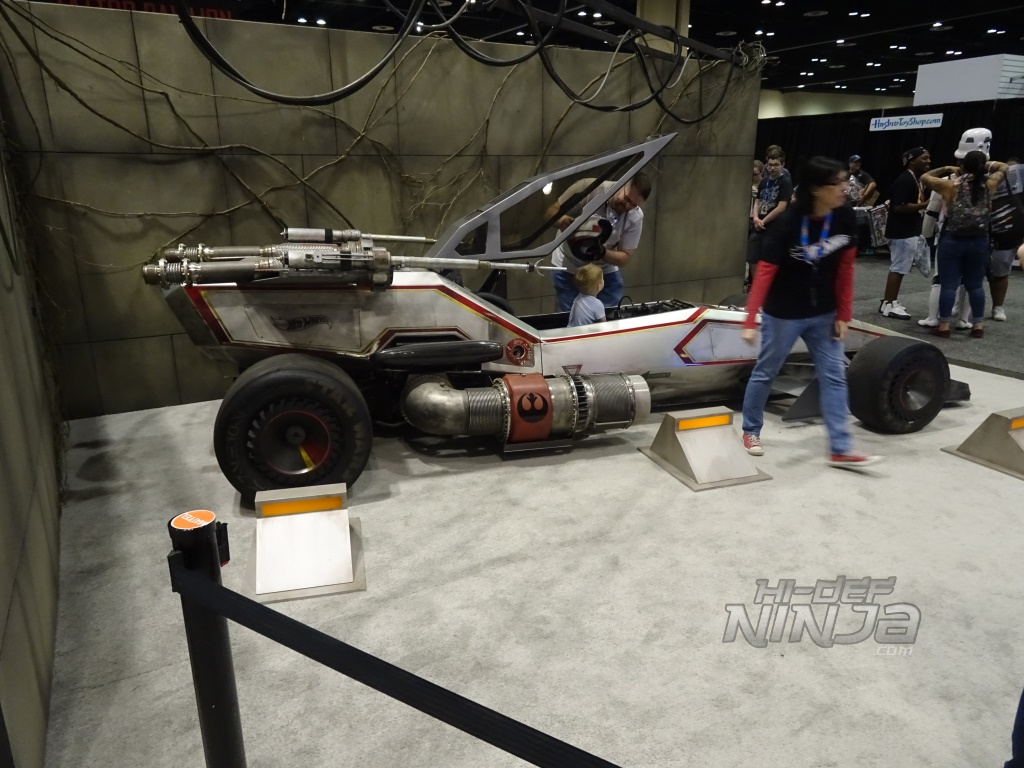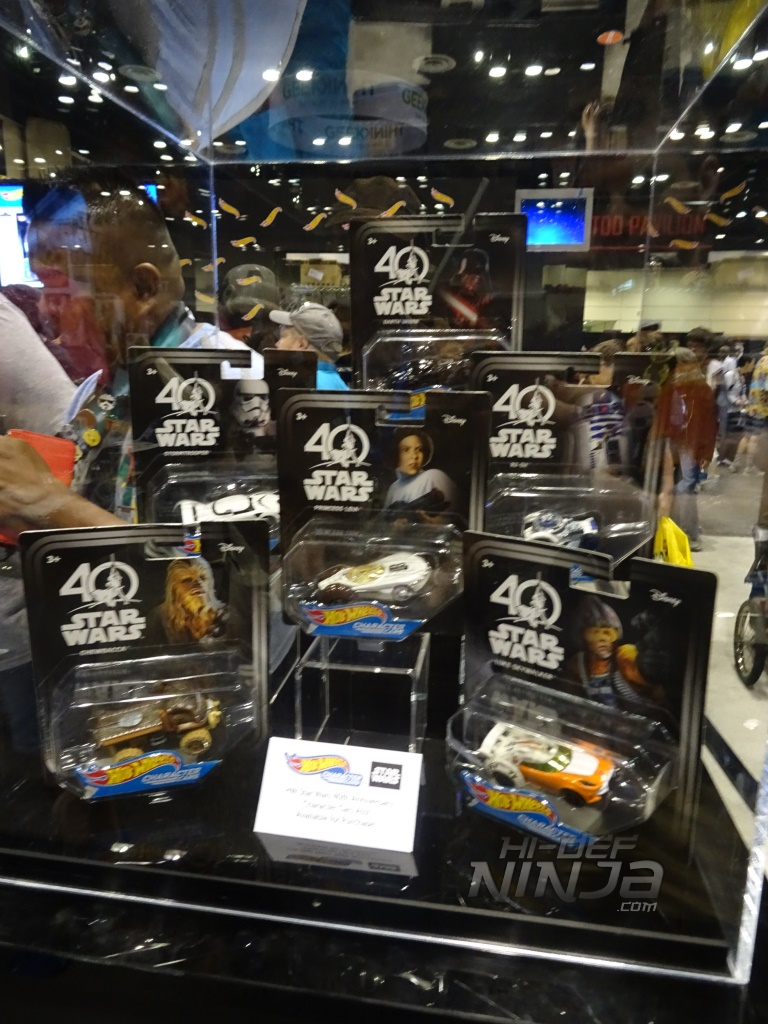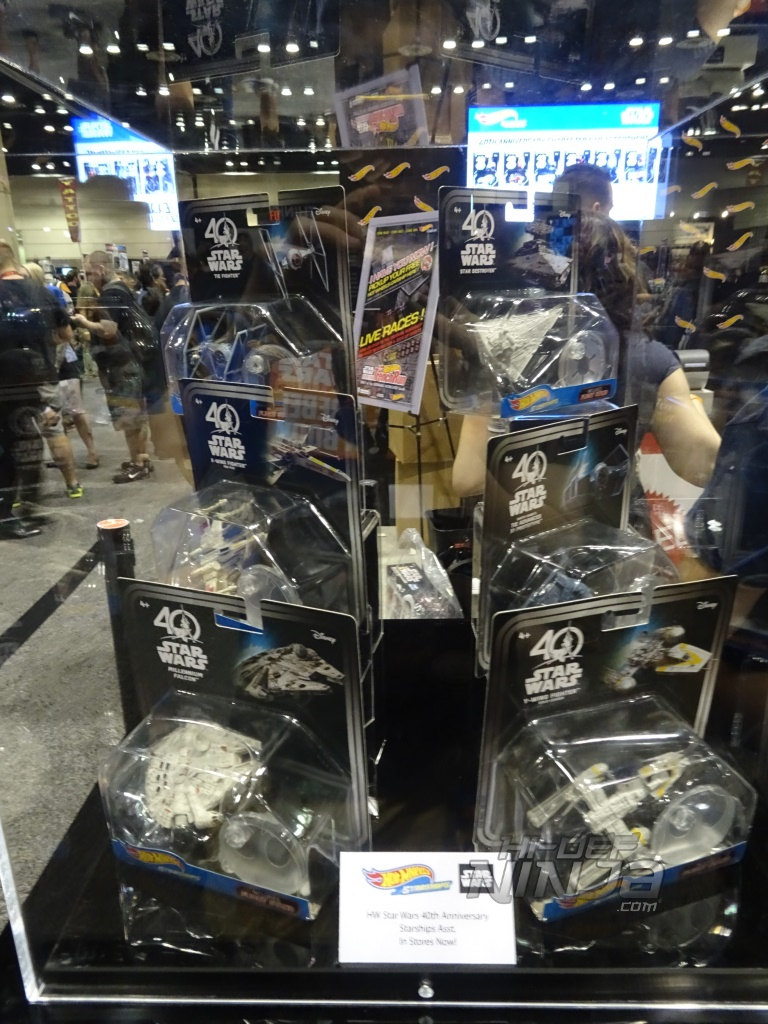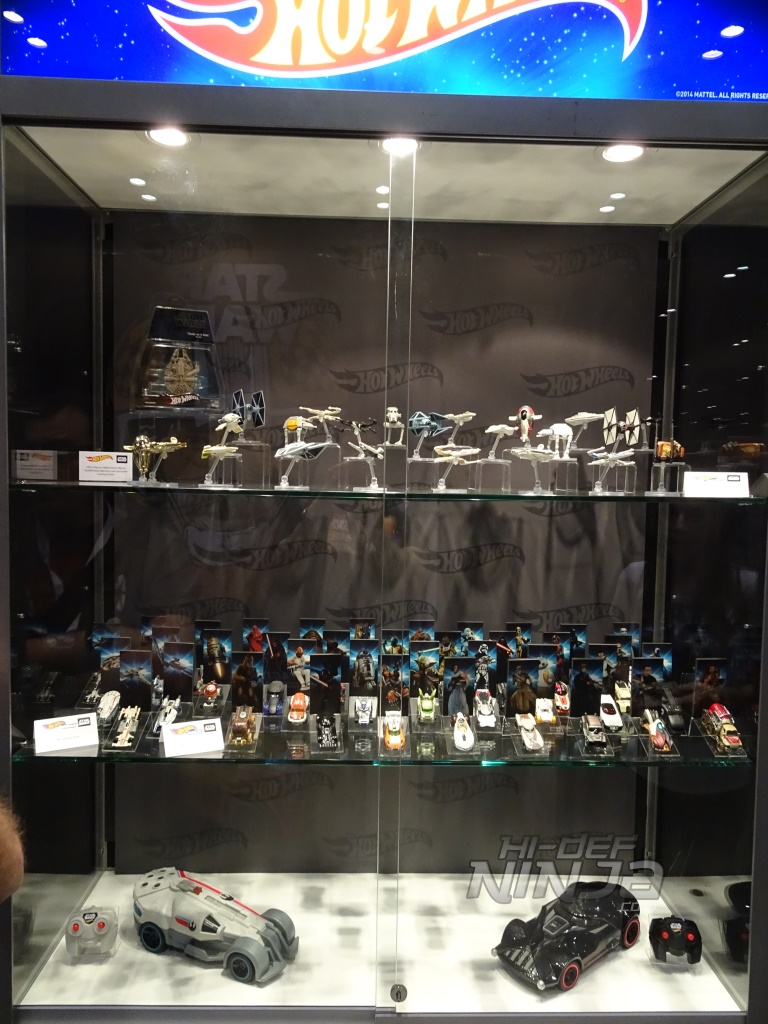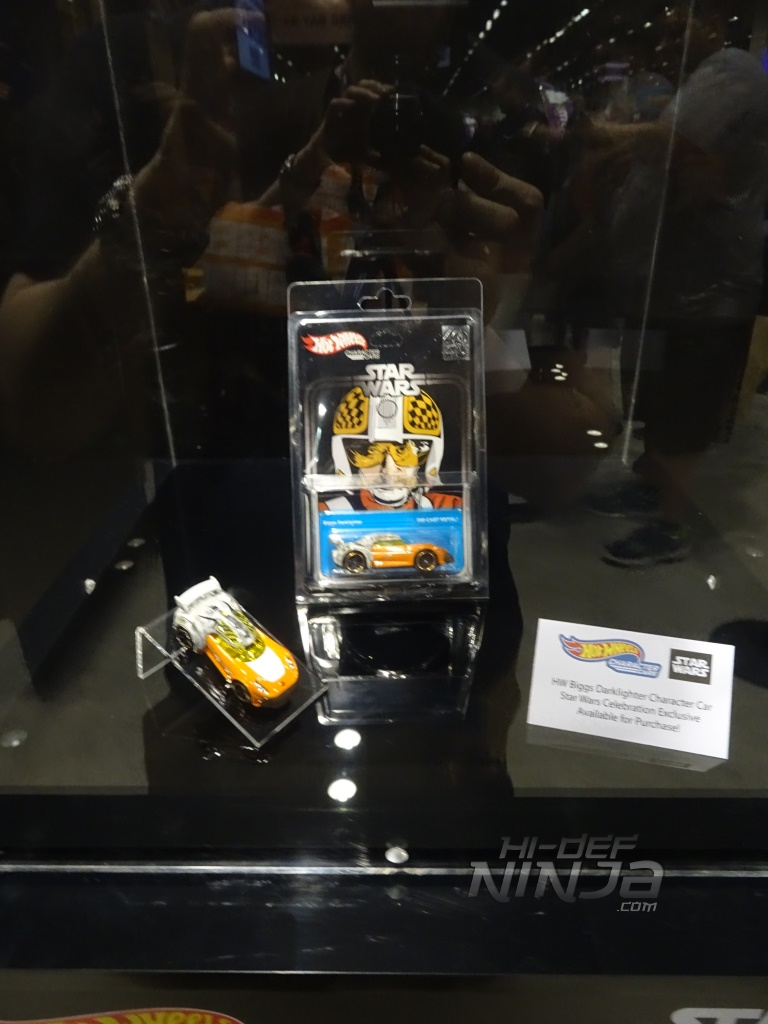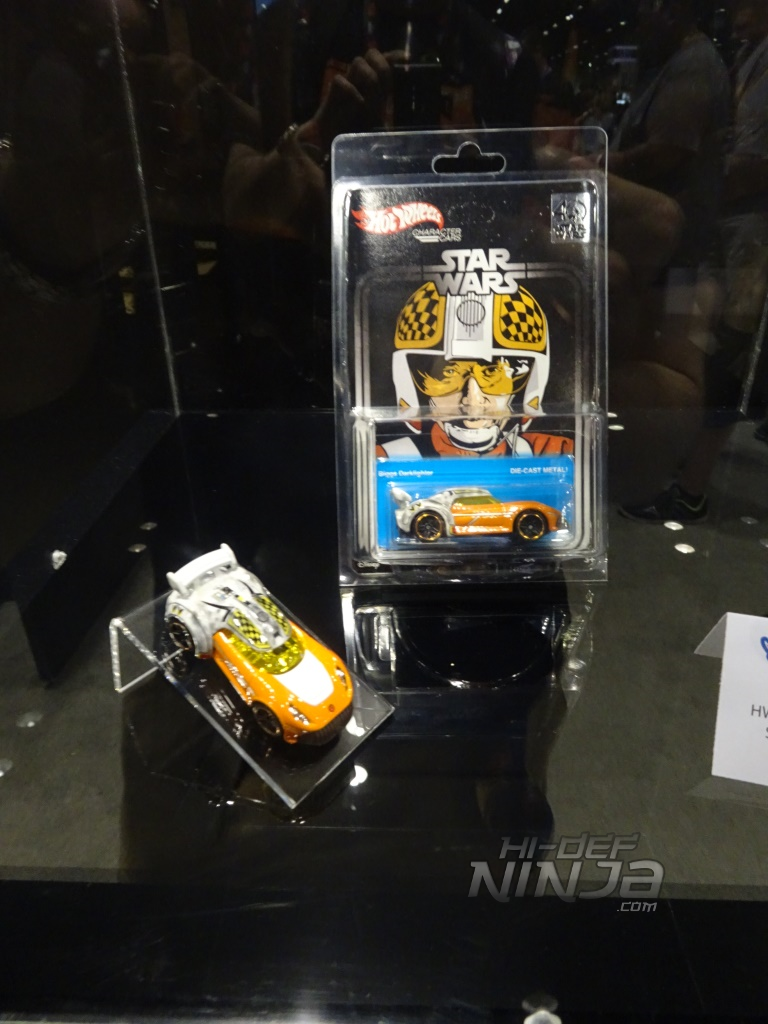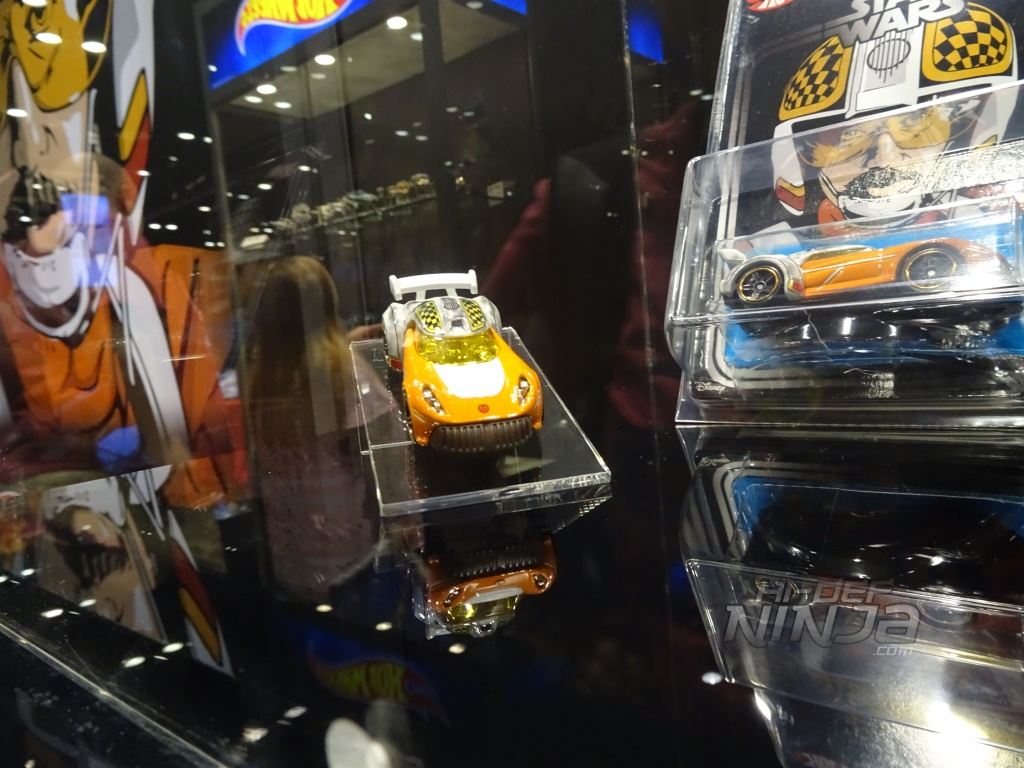 Sideshow Collectibles
Bringing together some of the nicest Star Wars Collectible around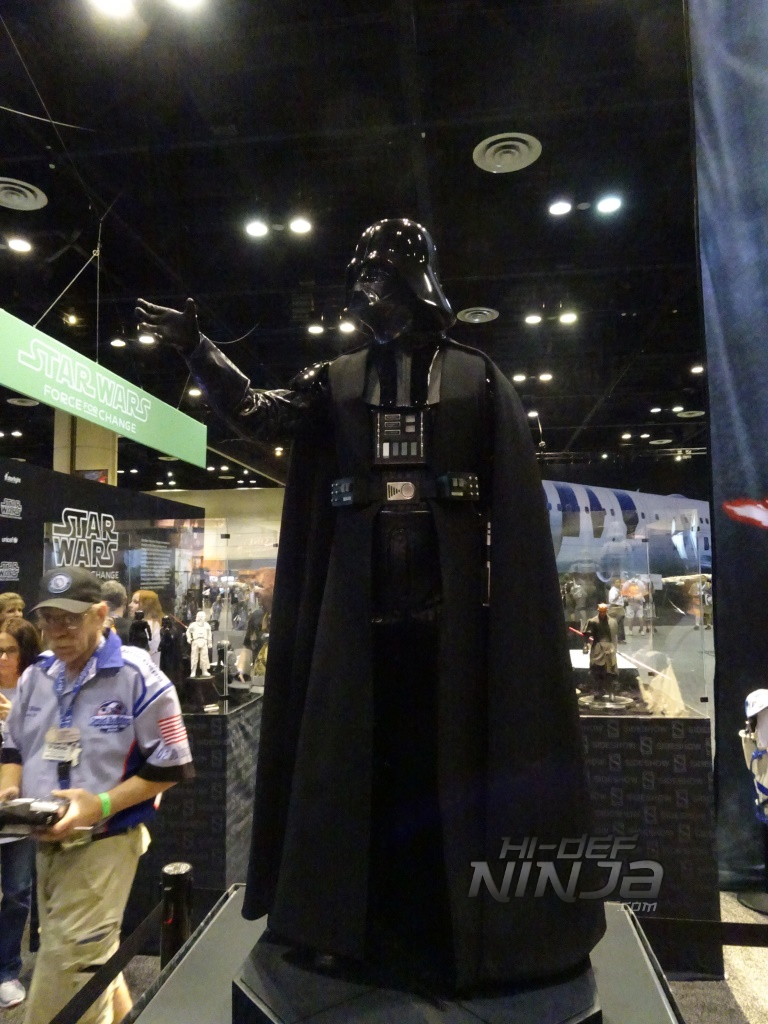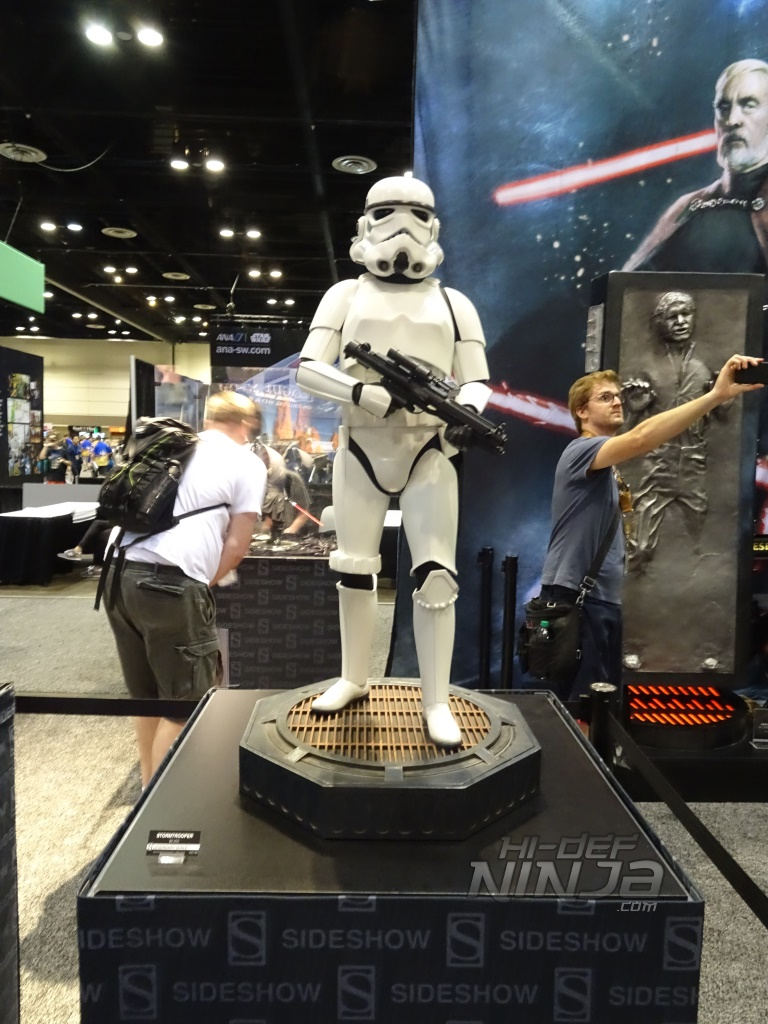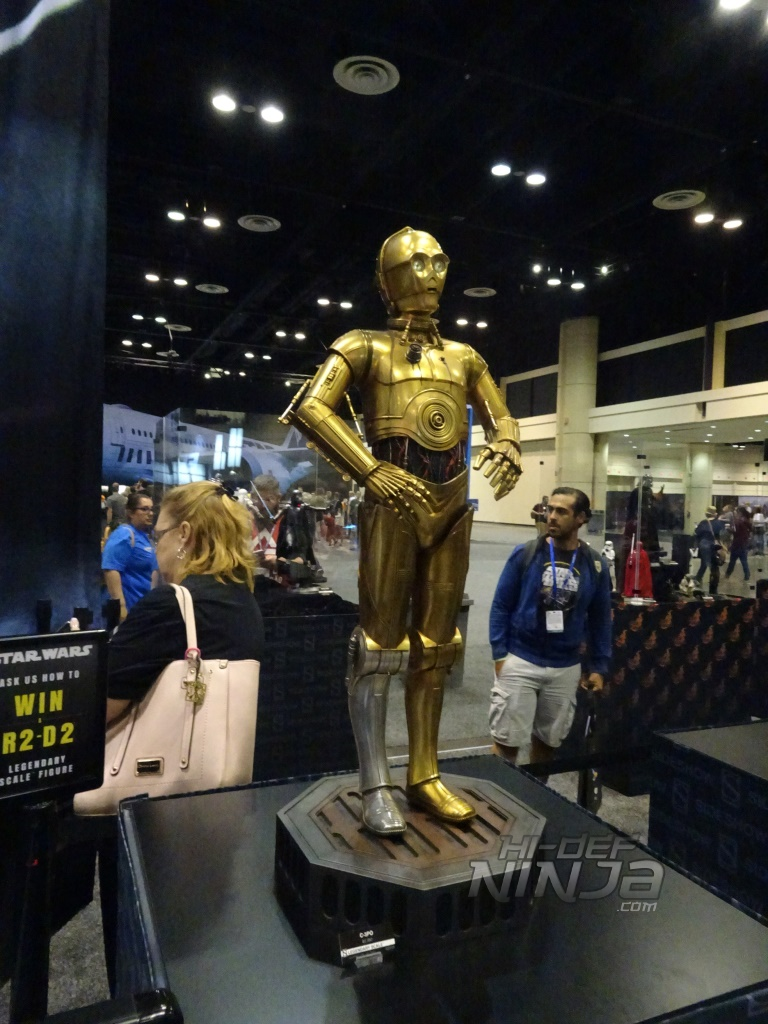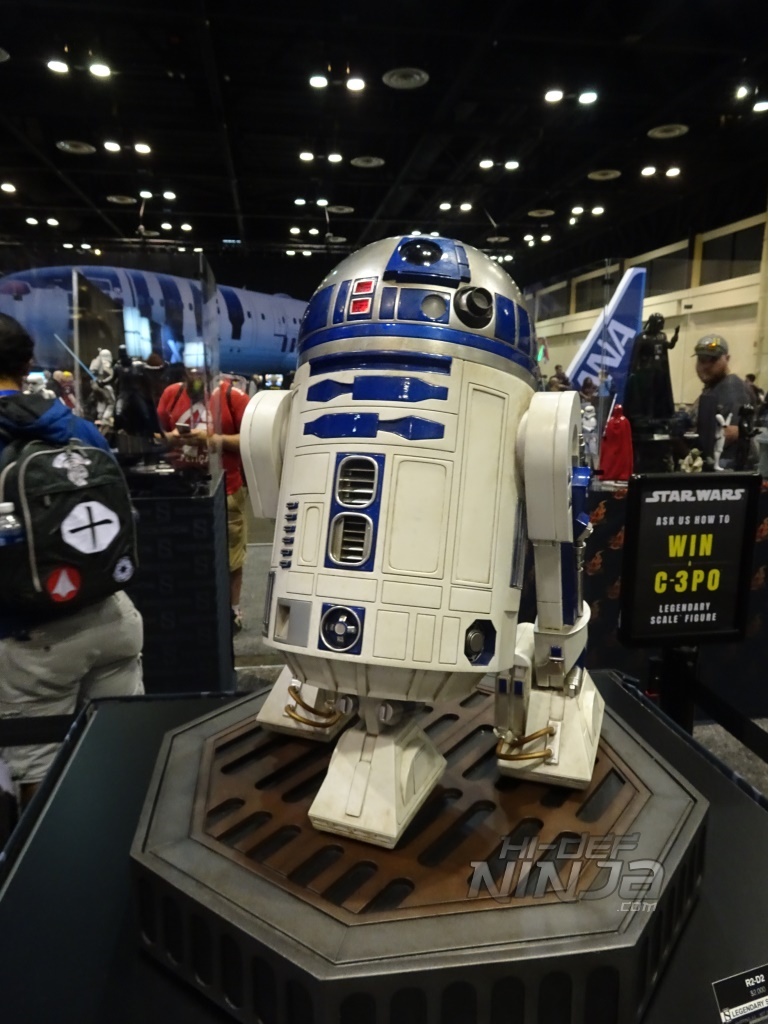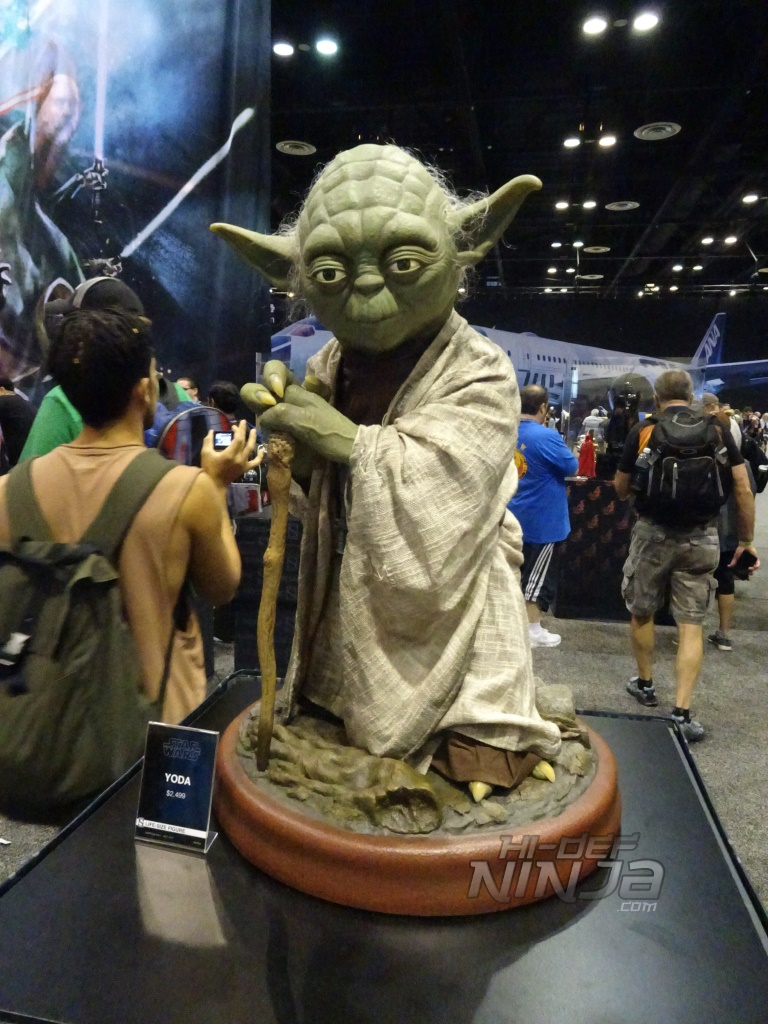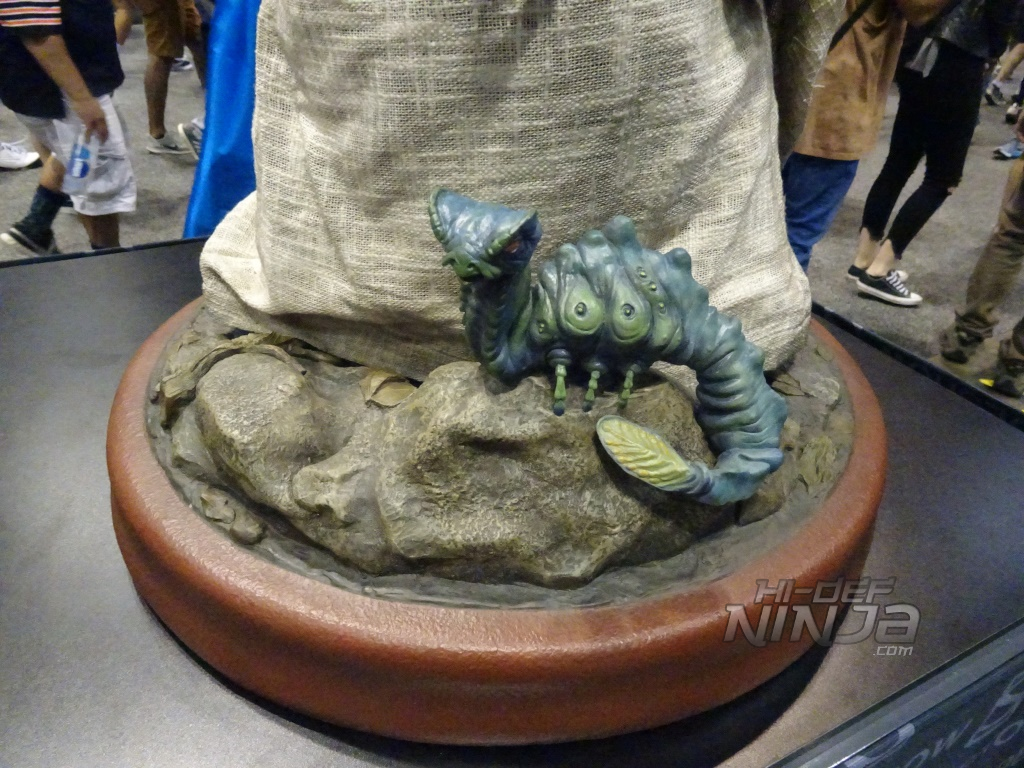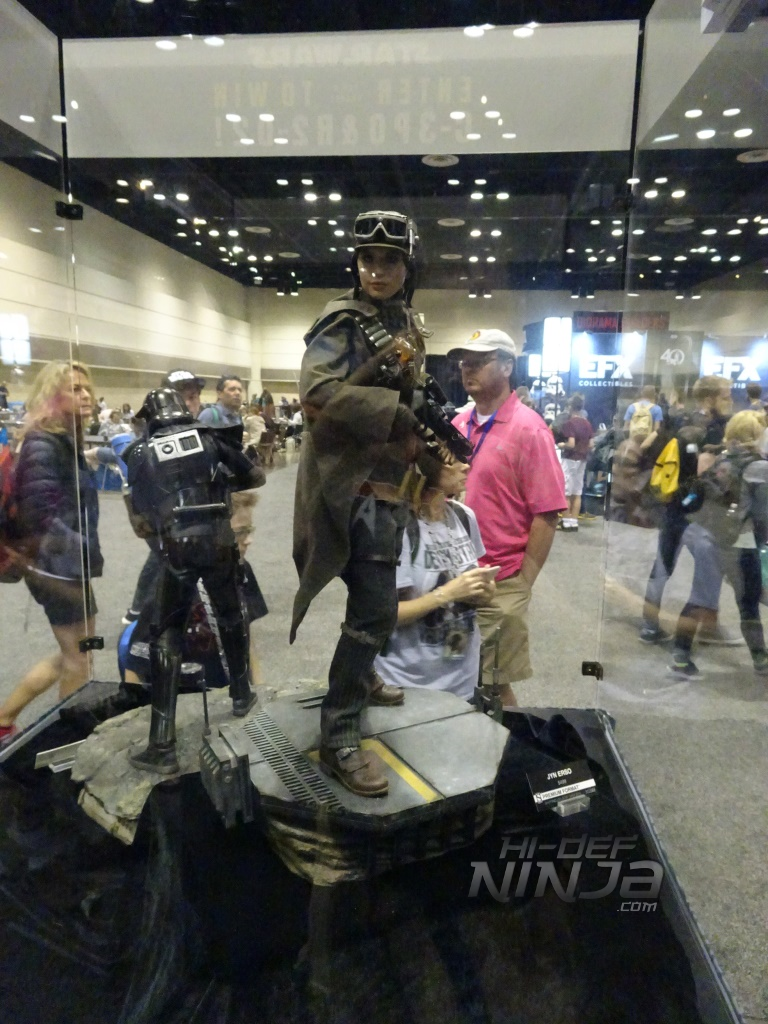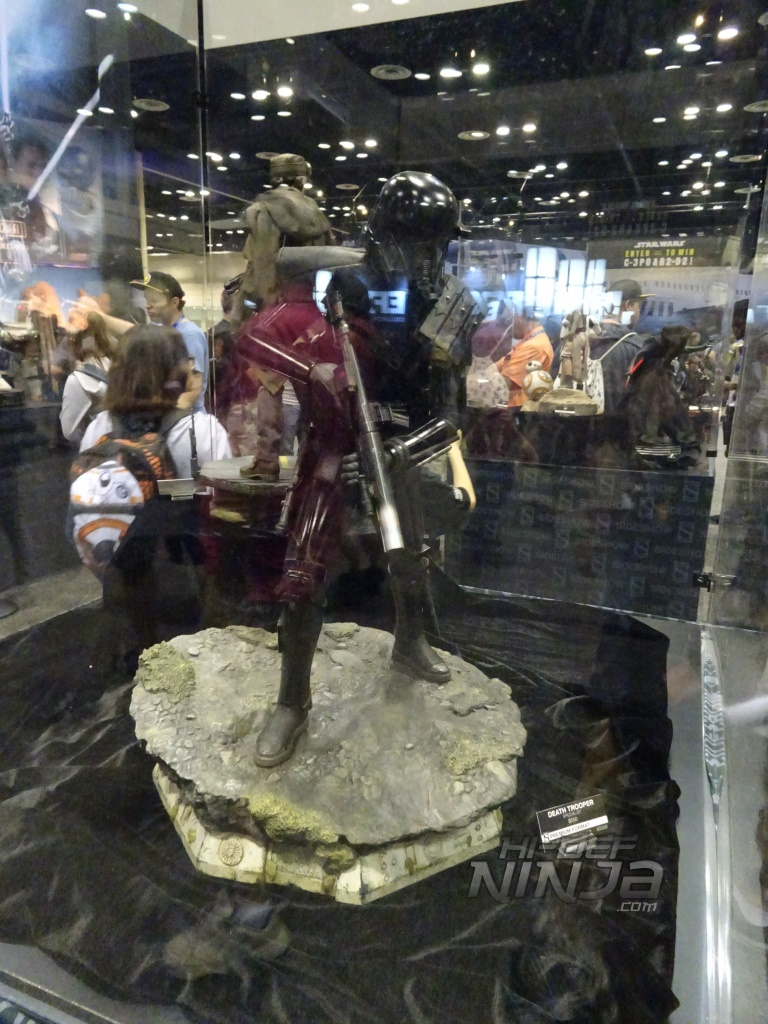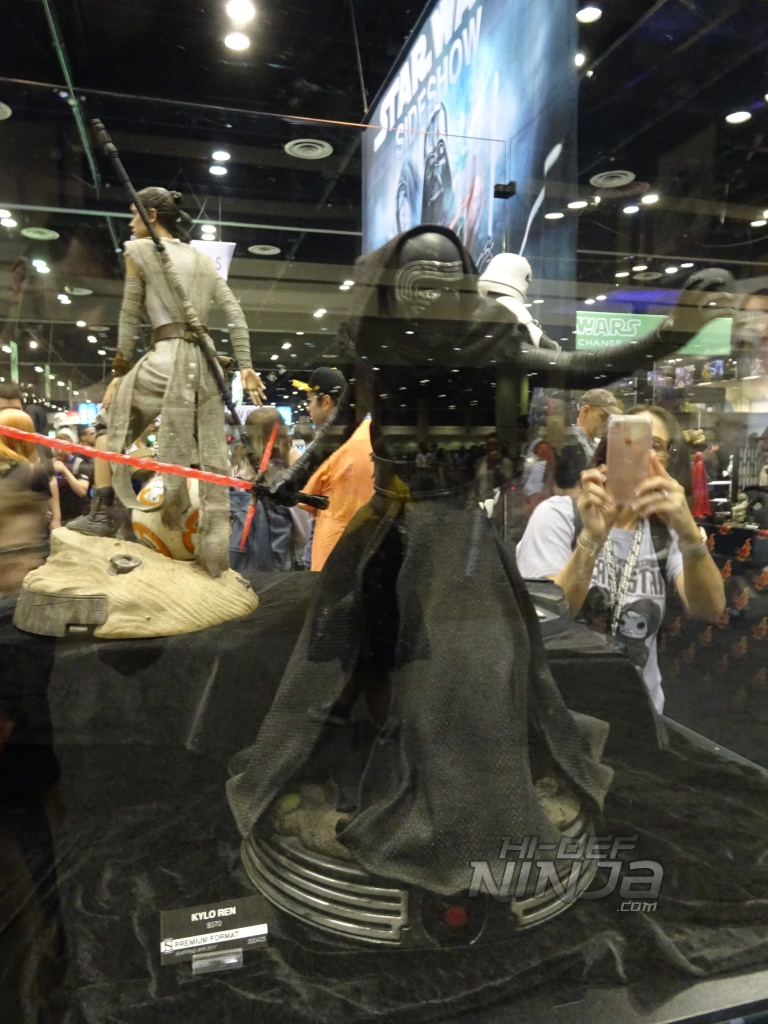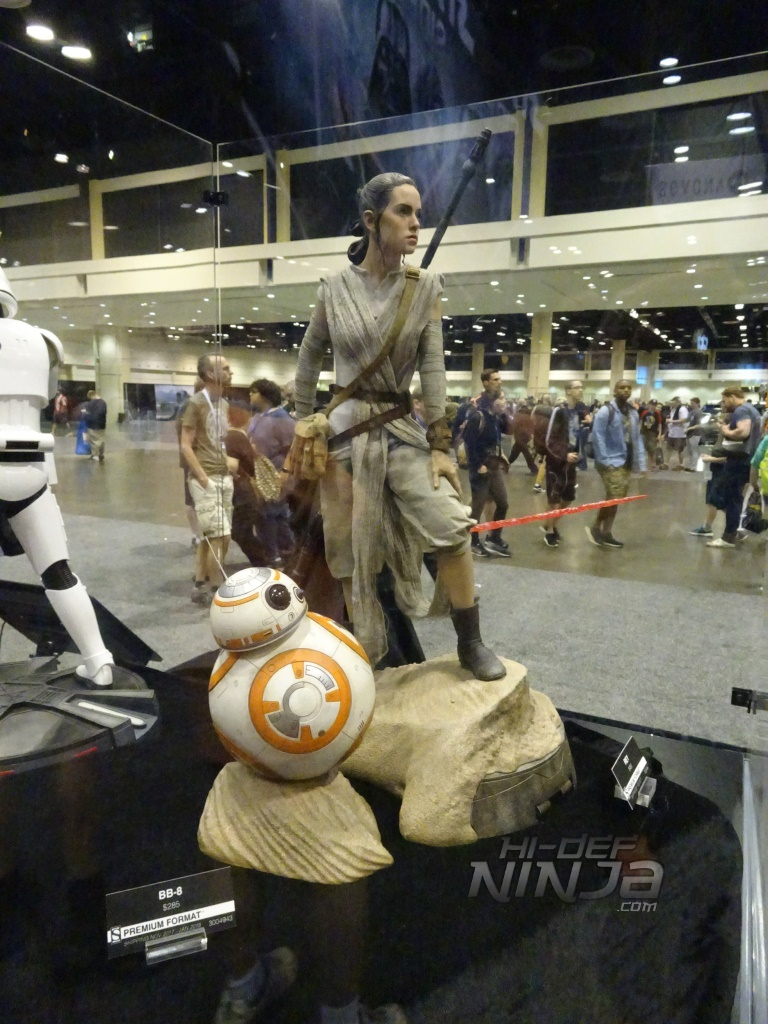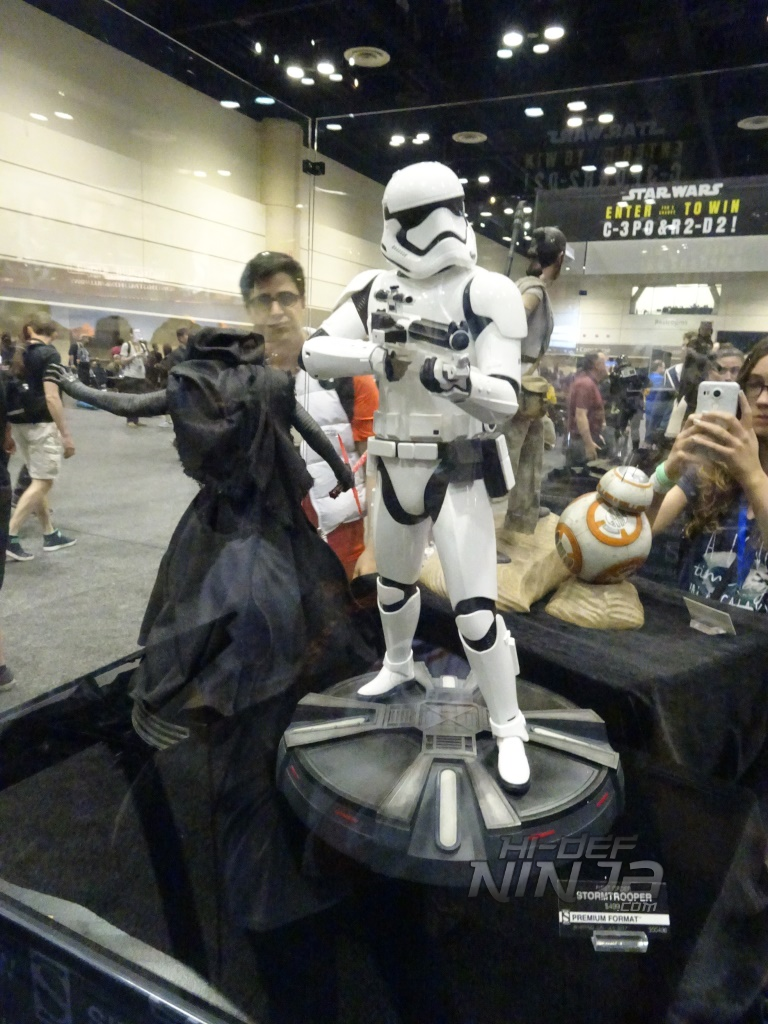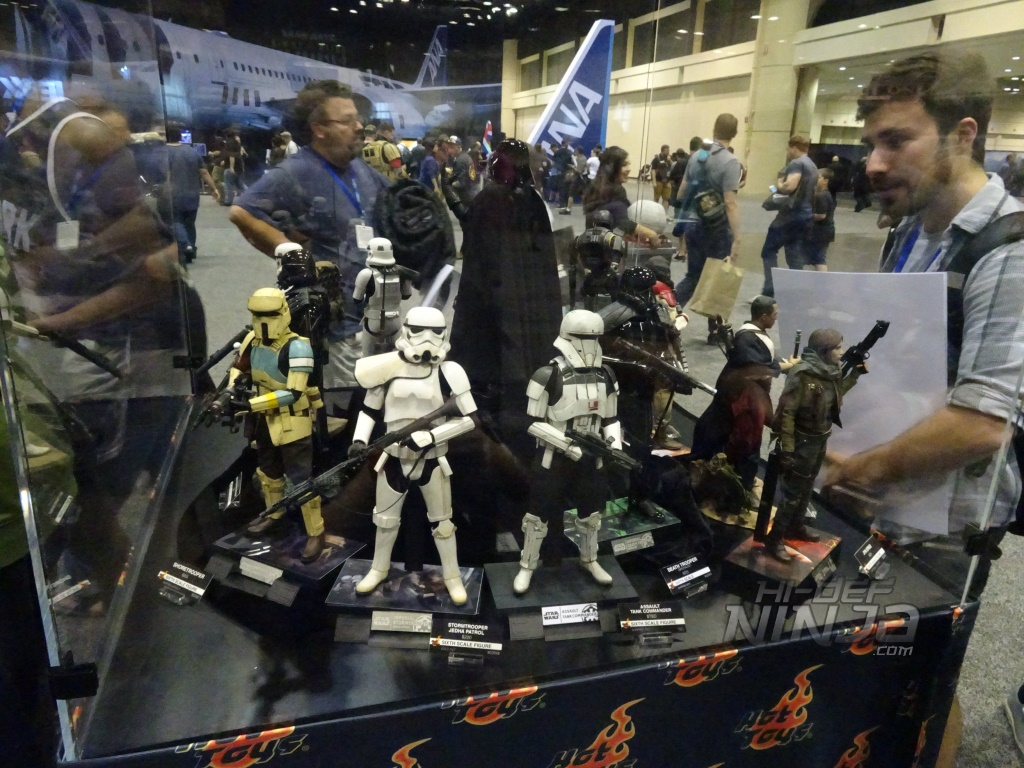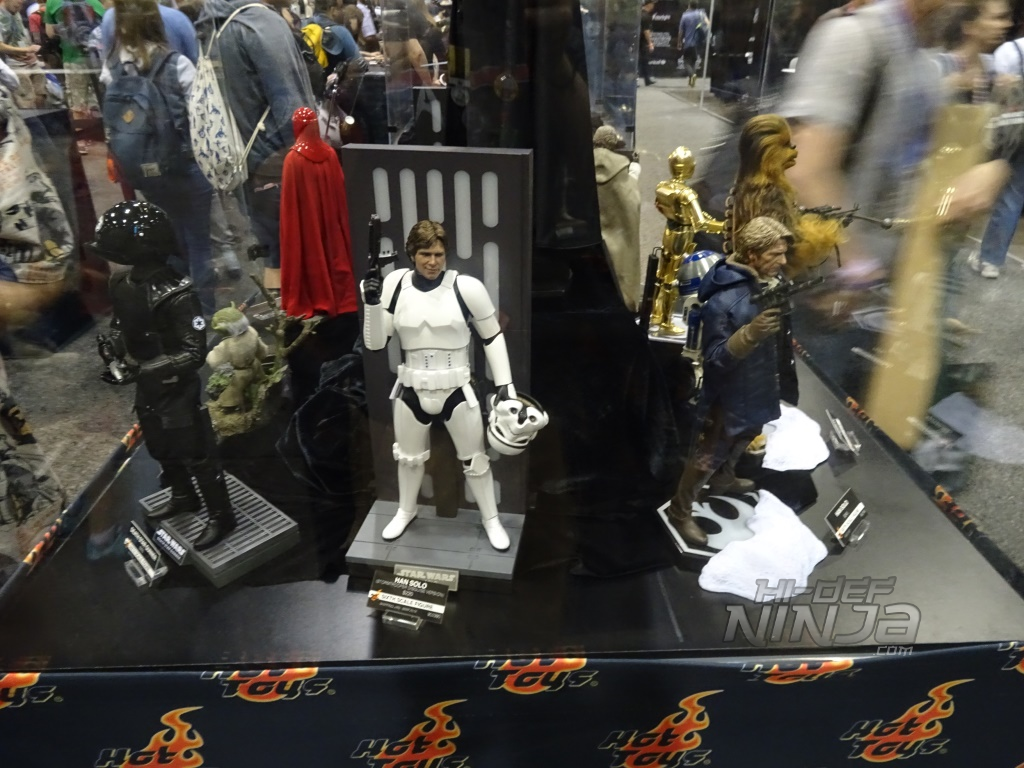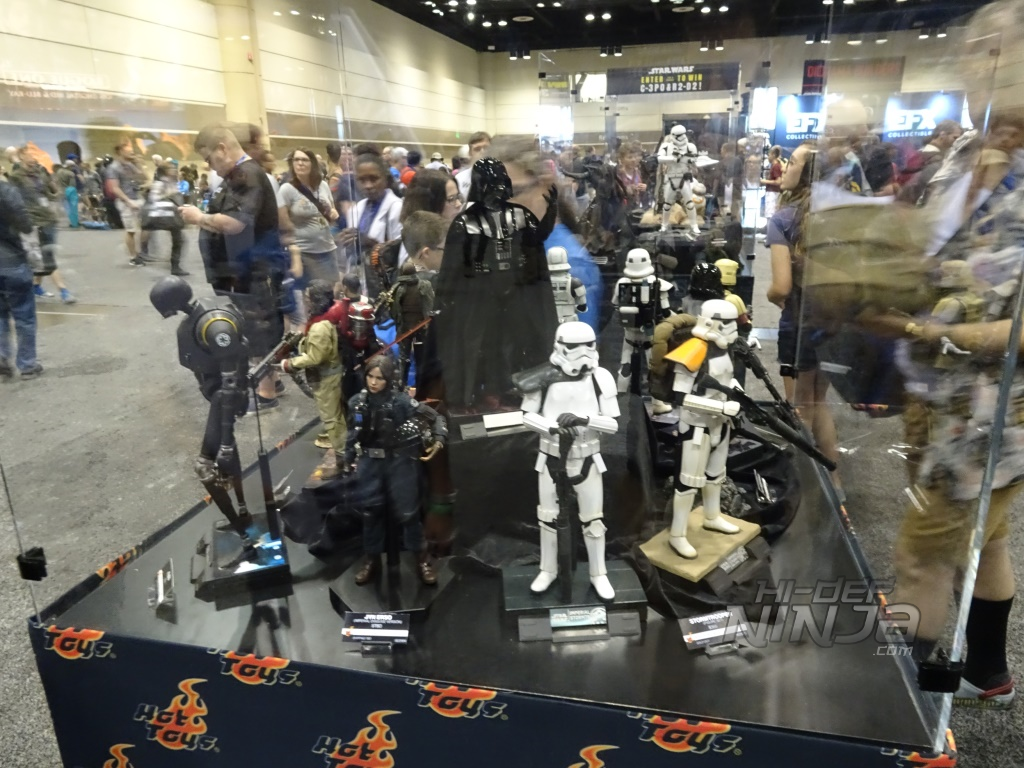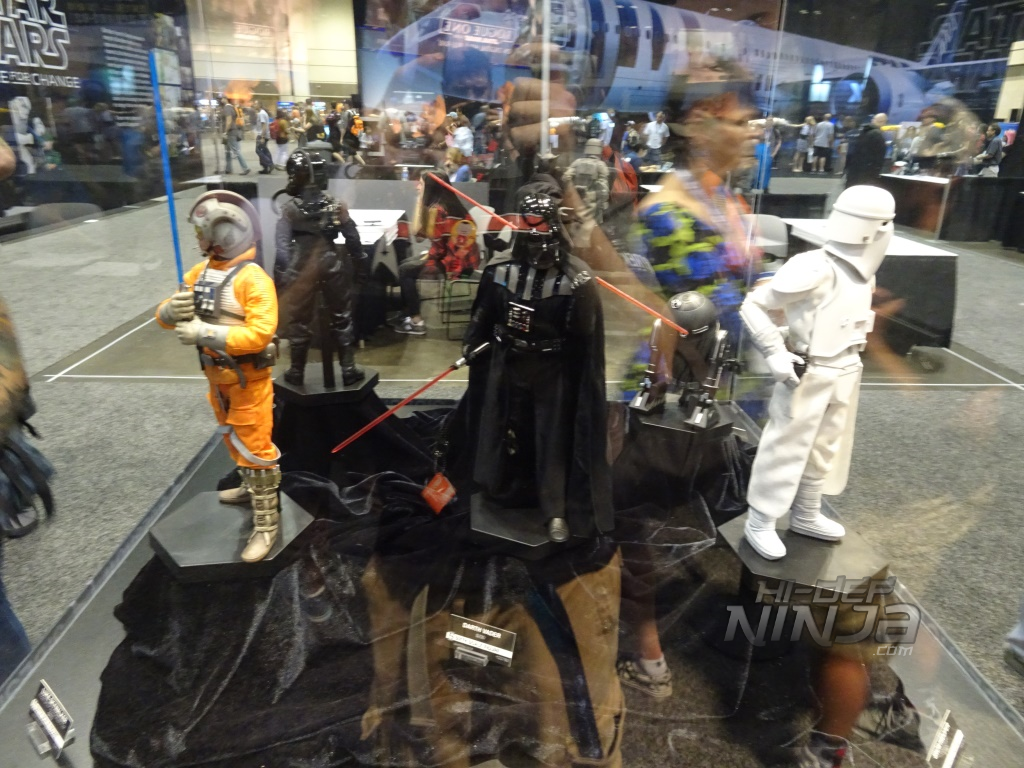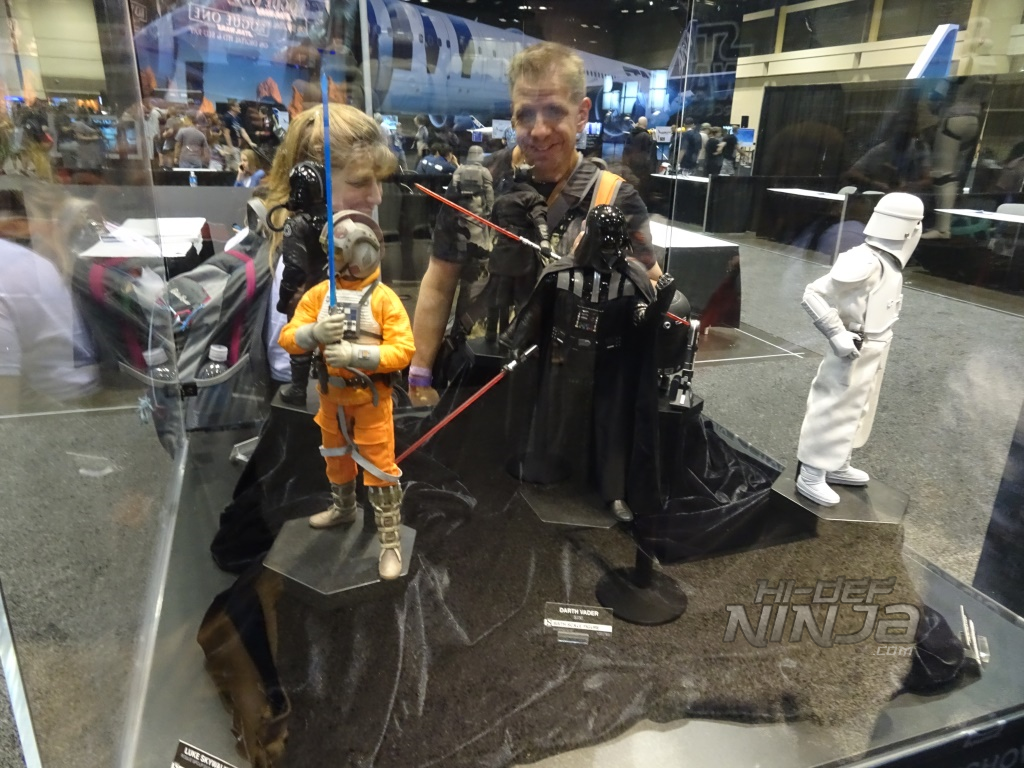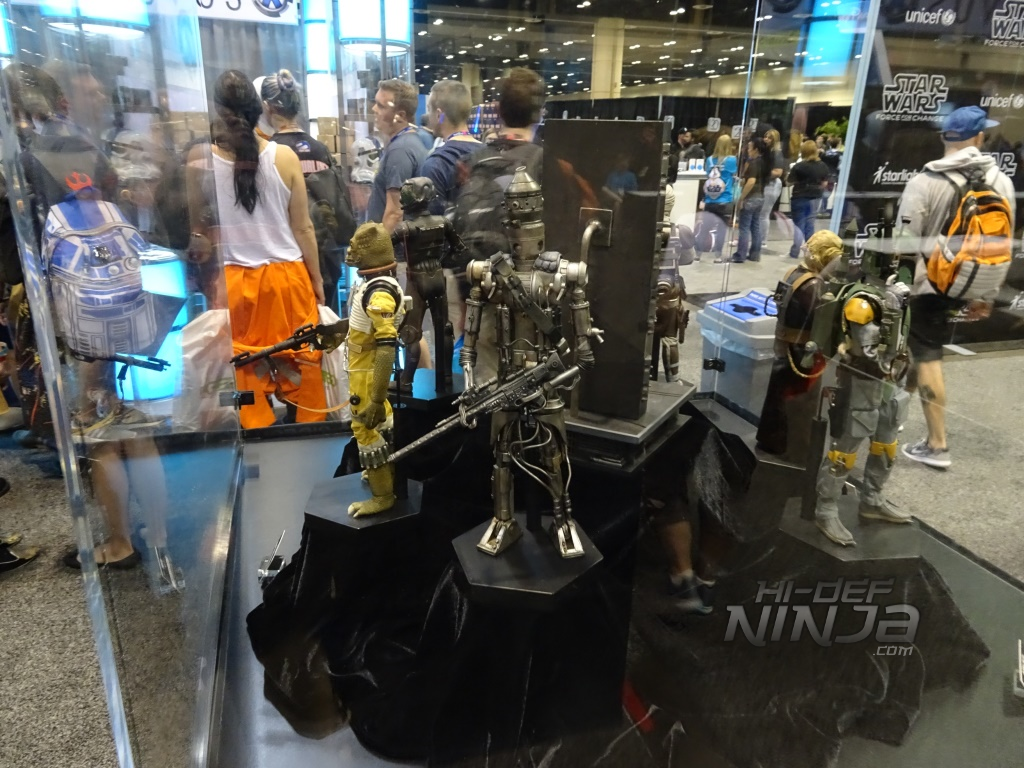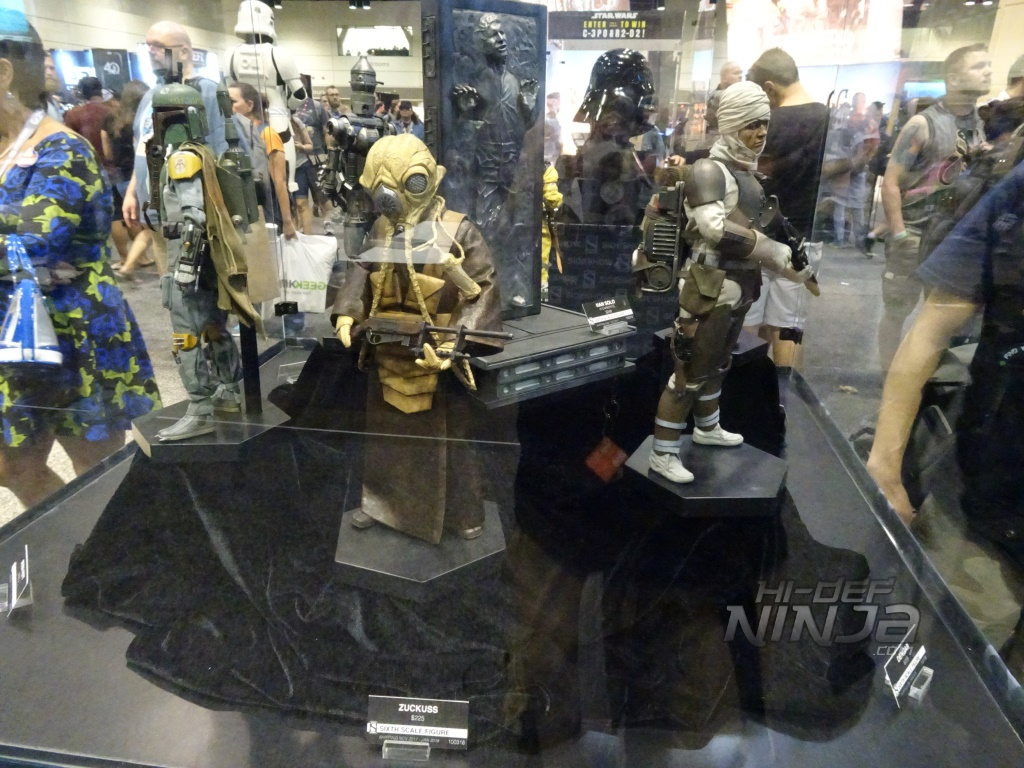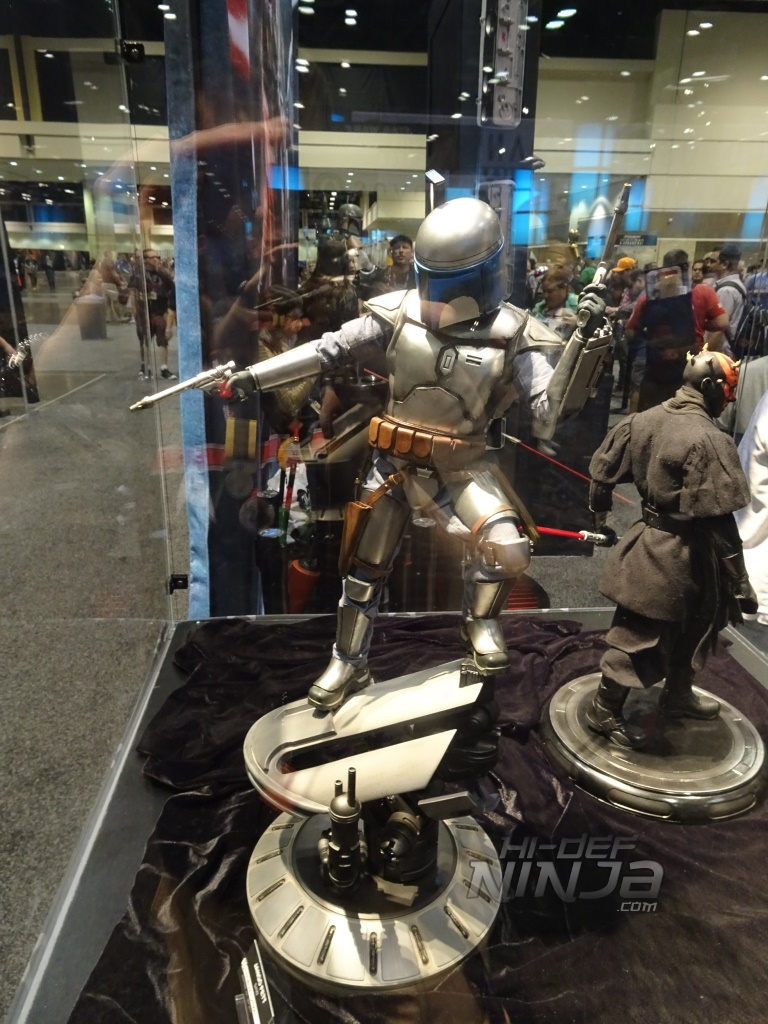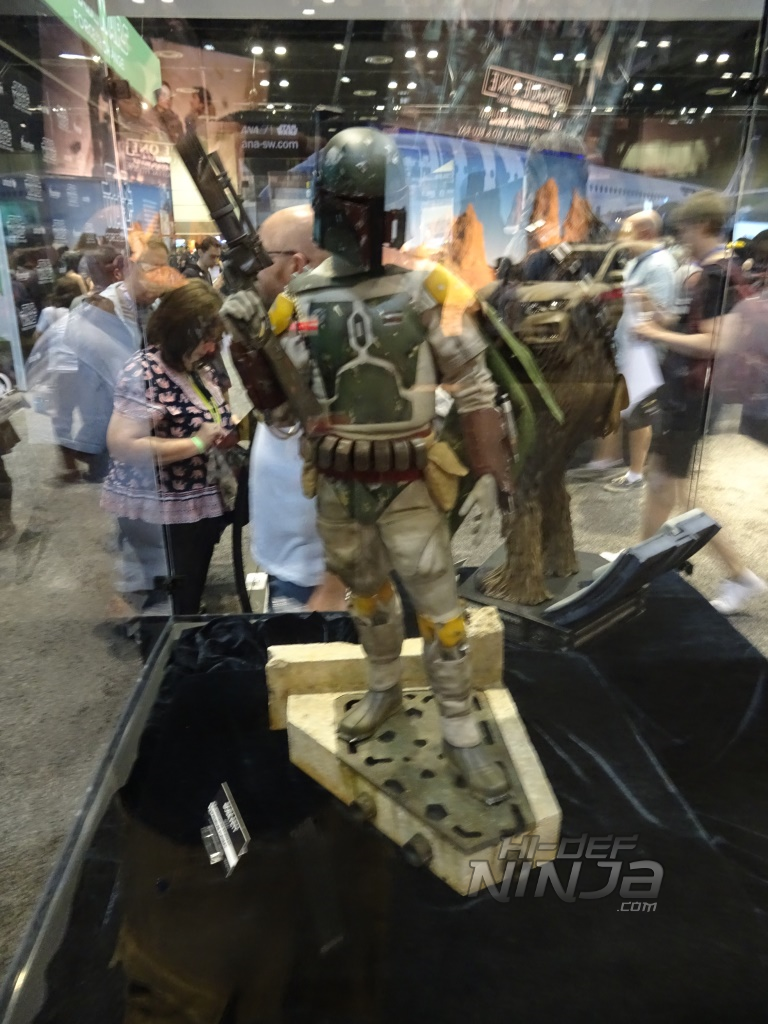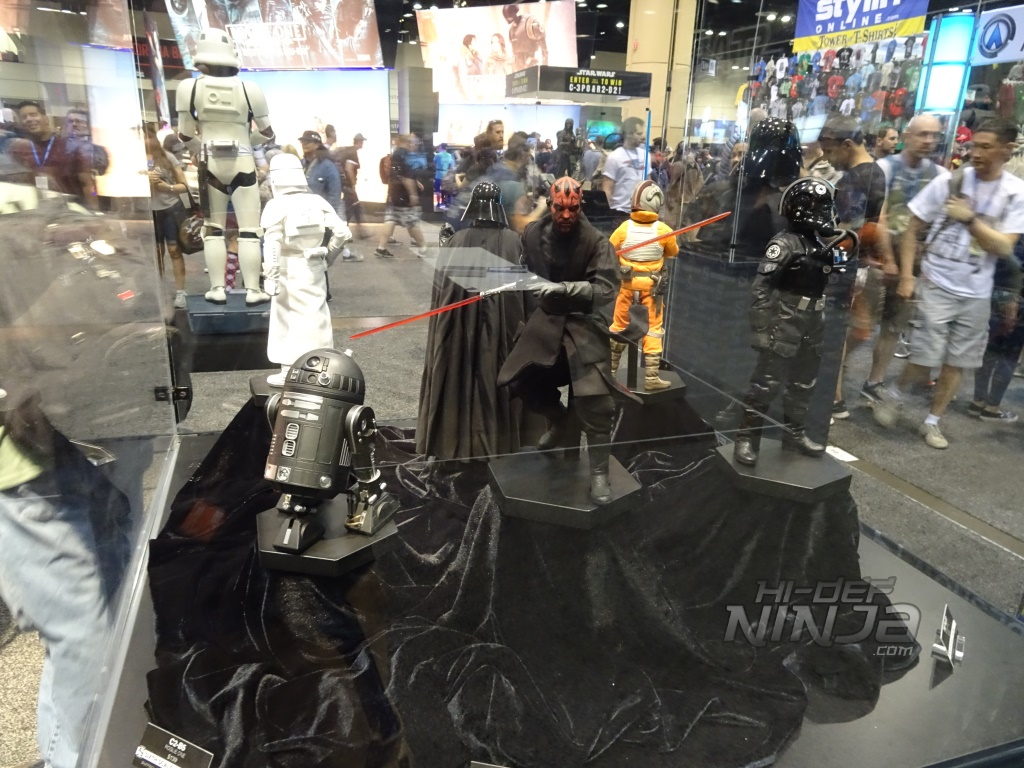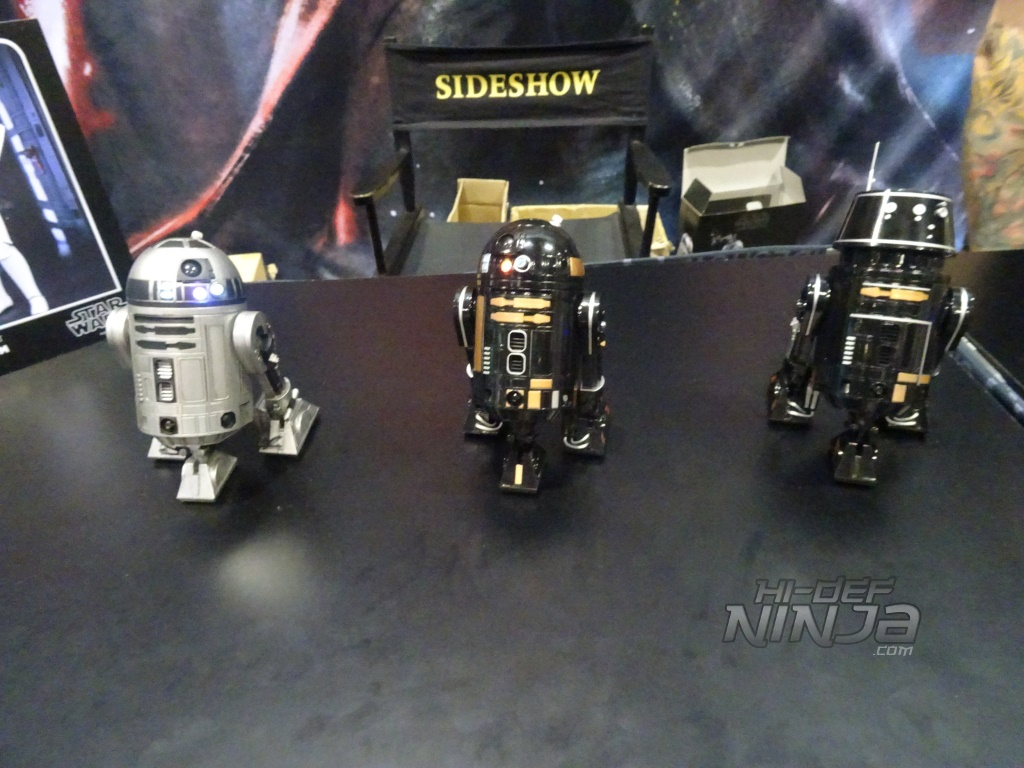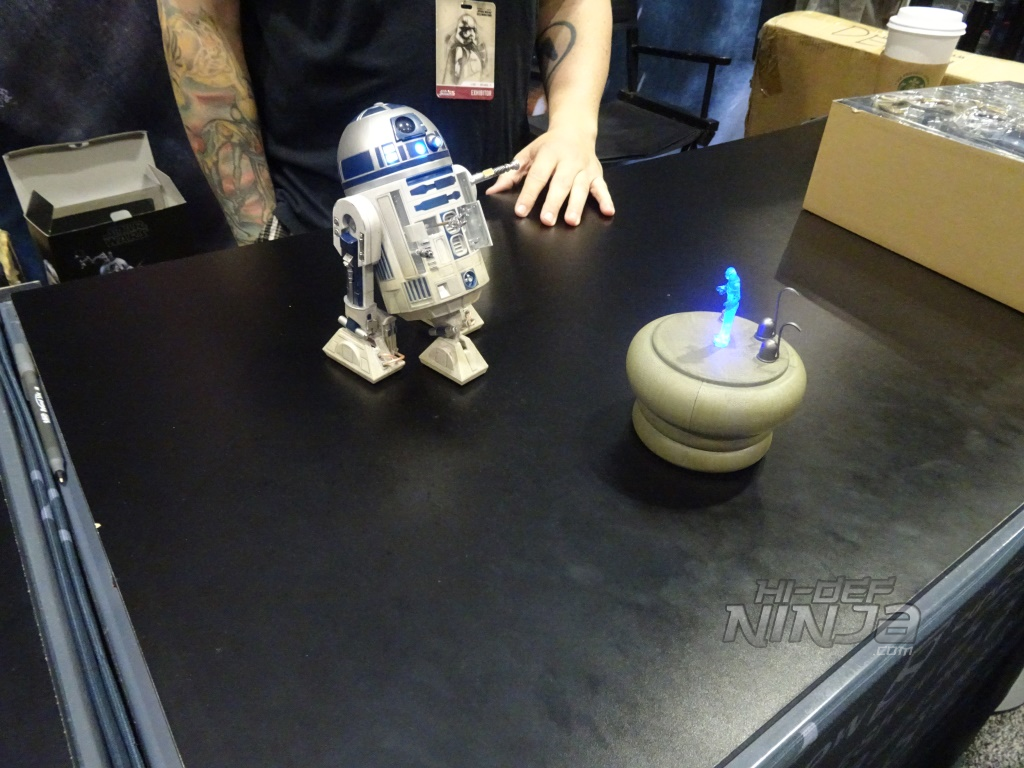 GENTLE GIANT
Designers, developers, and manufactures of three-dimensional representations of beloved characters from a variety of franchise properties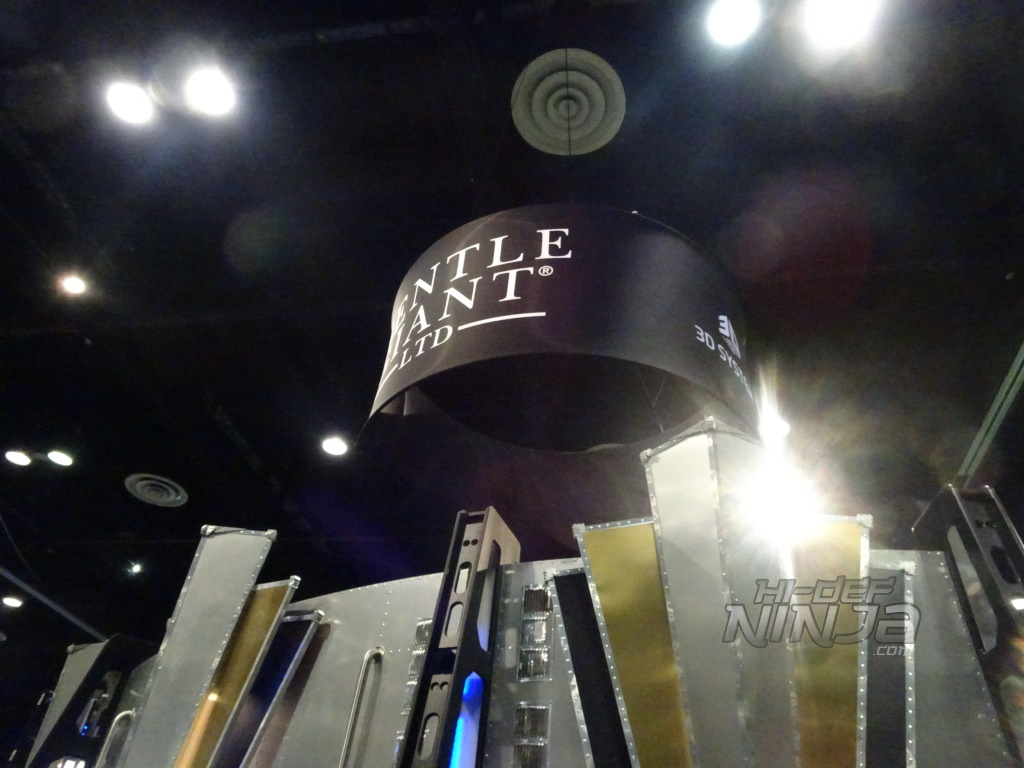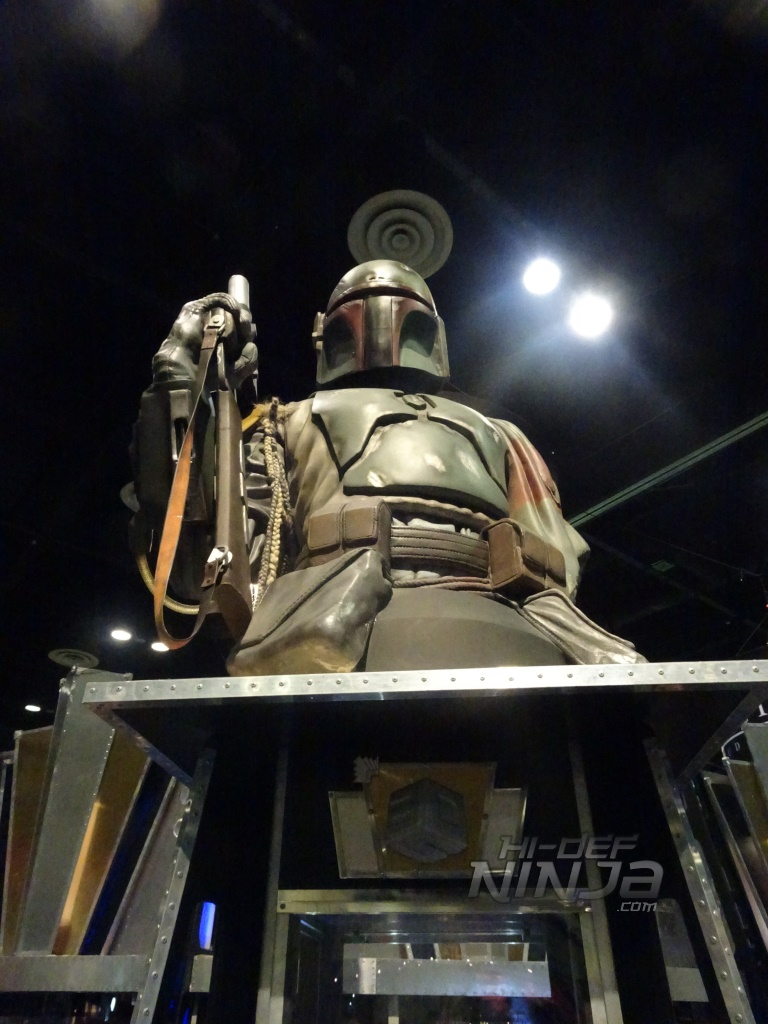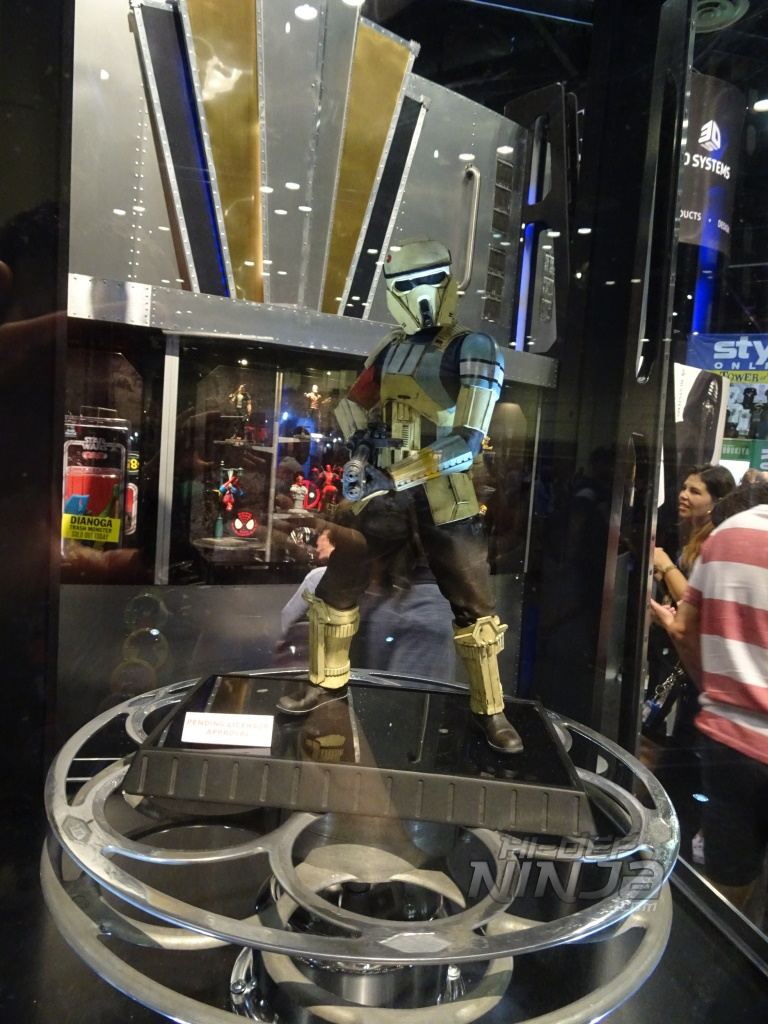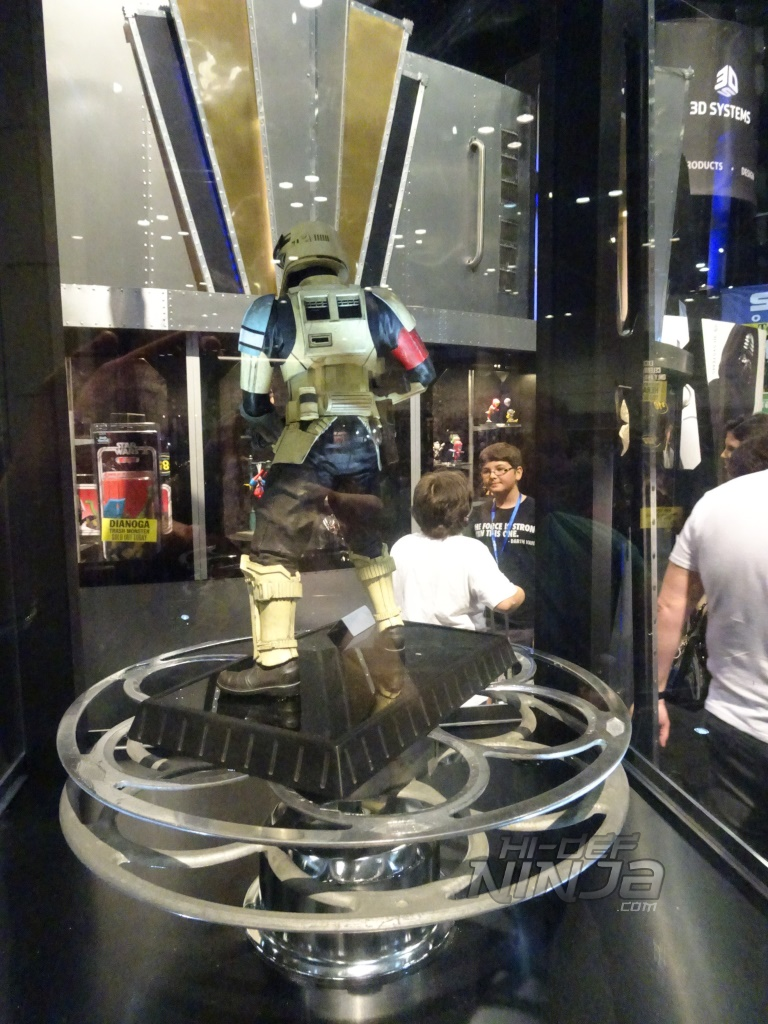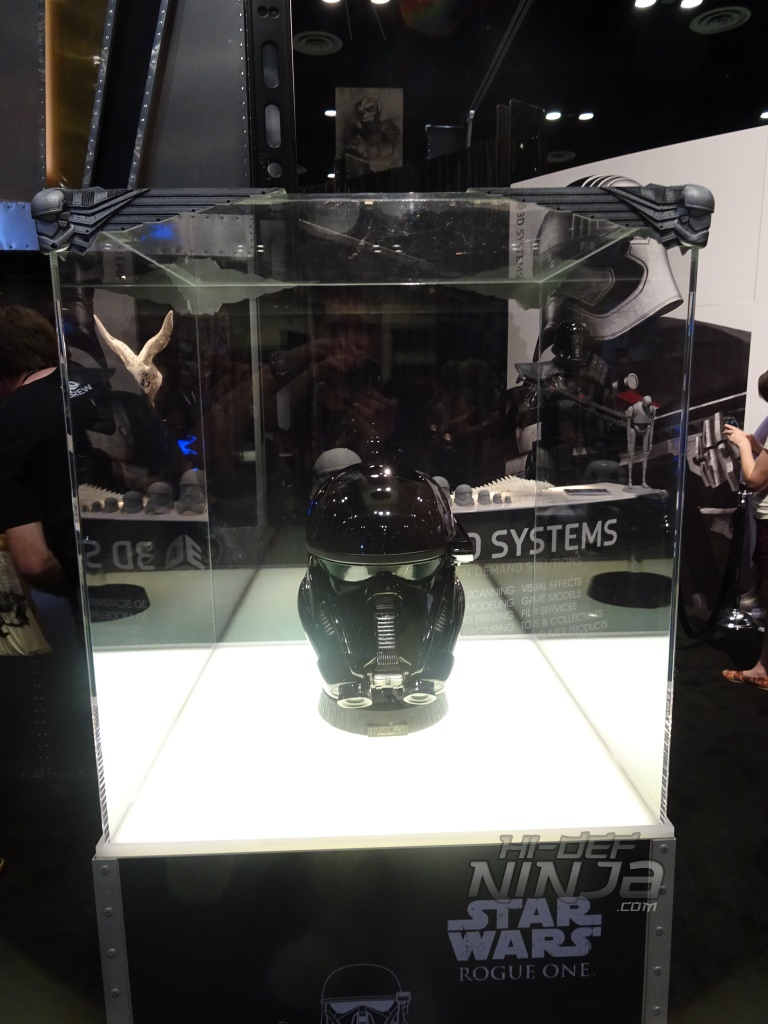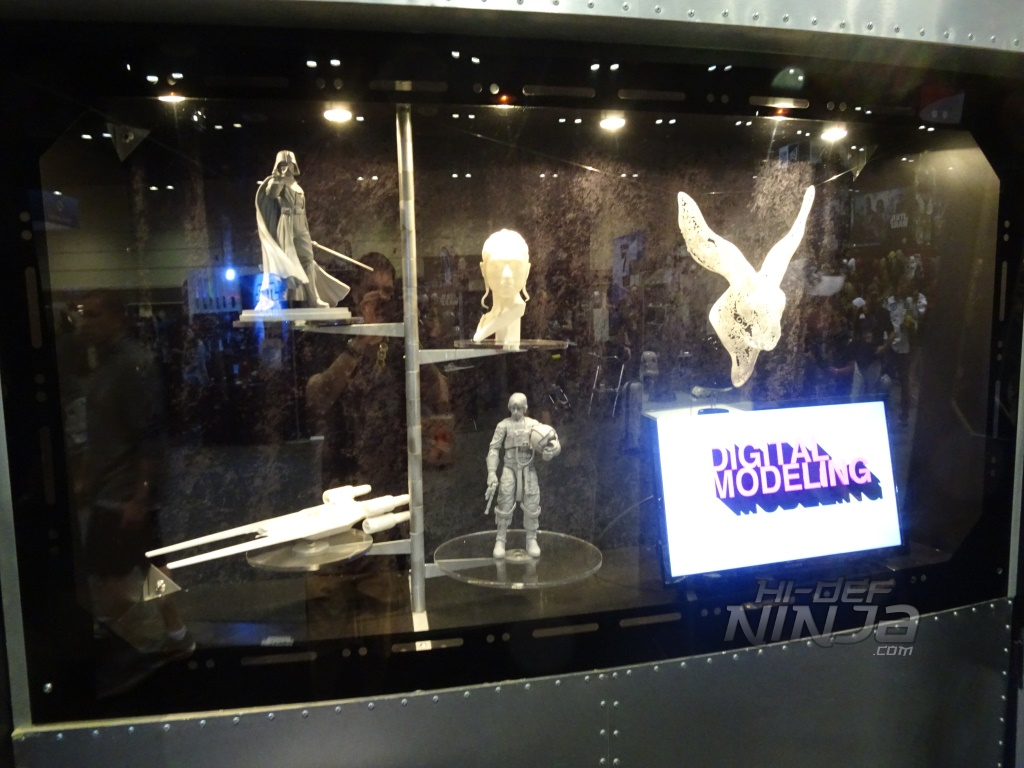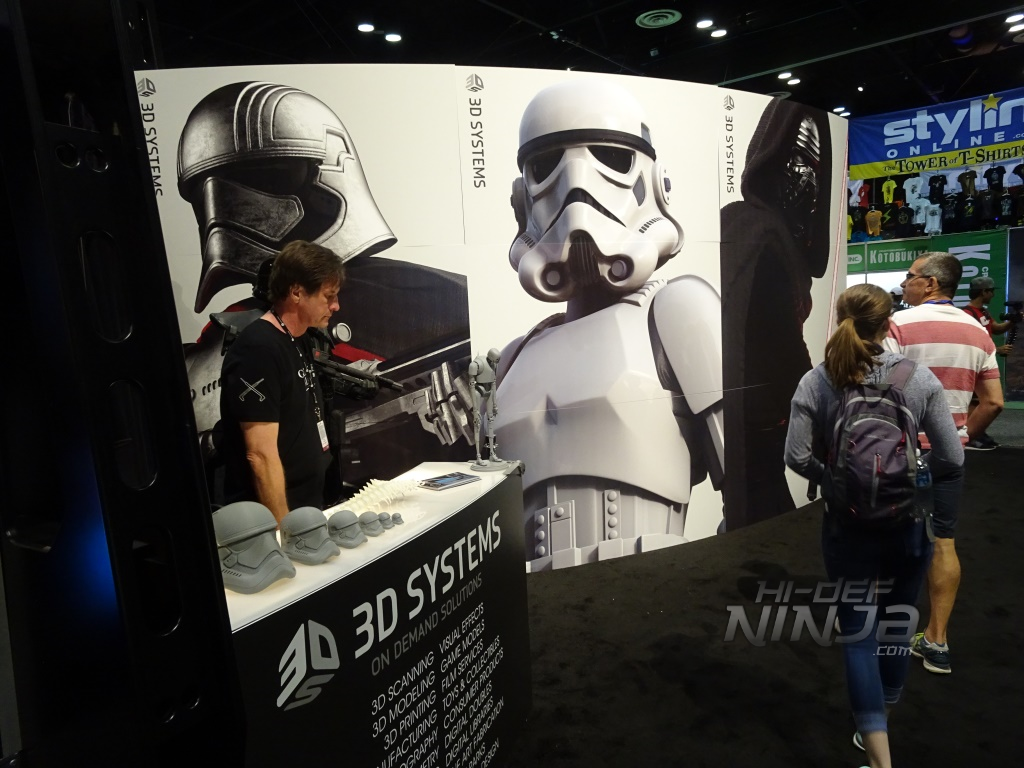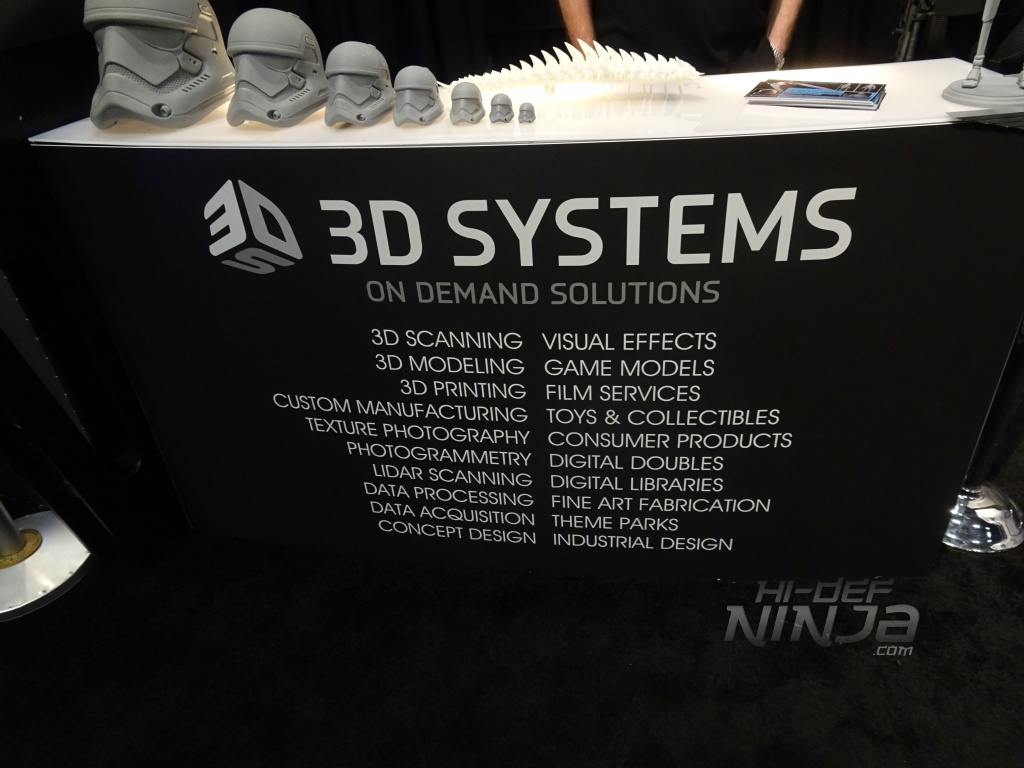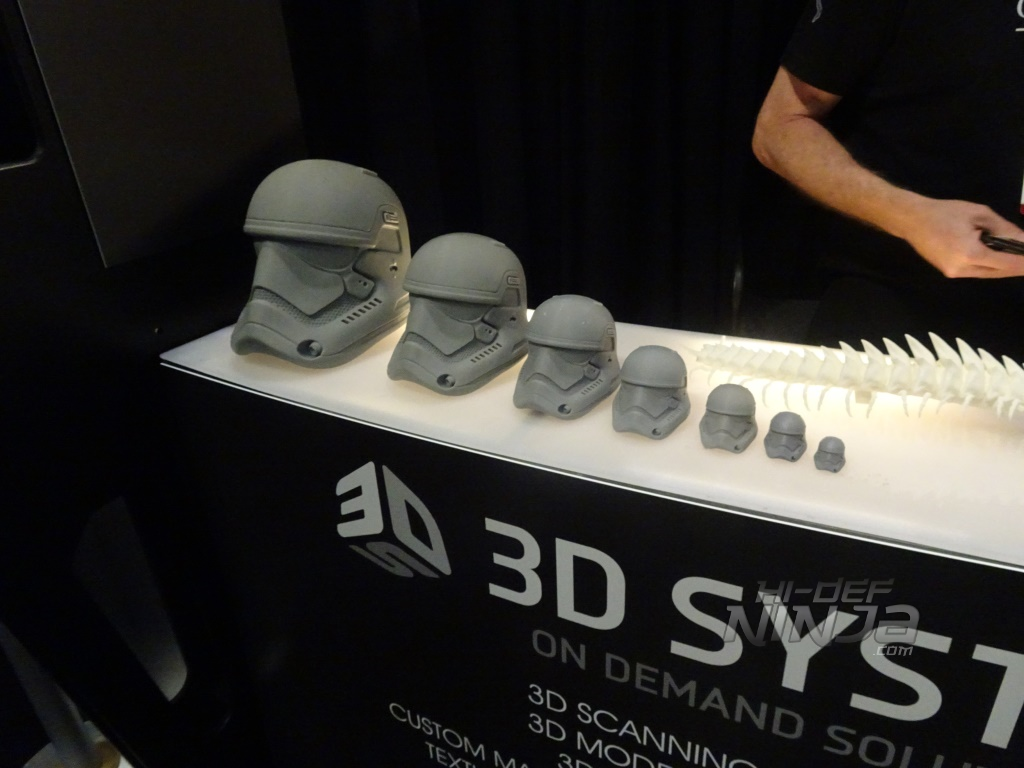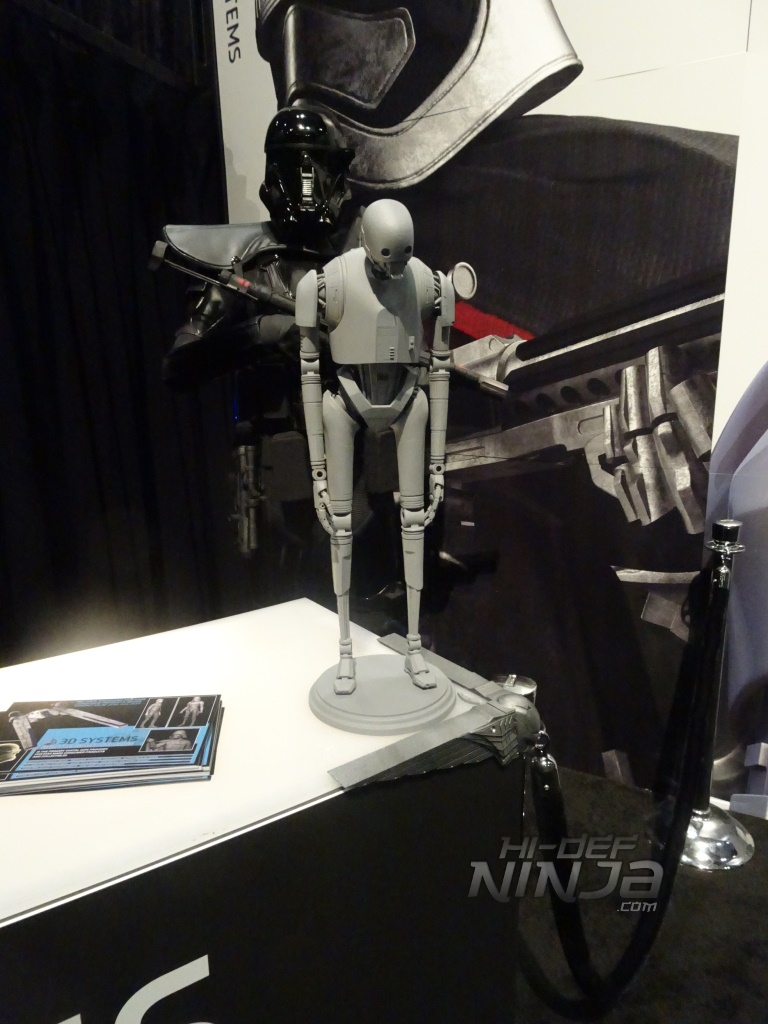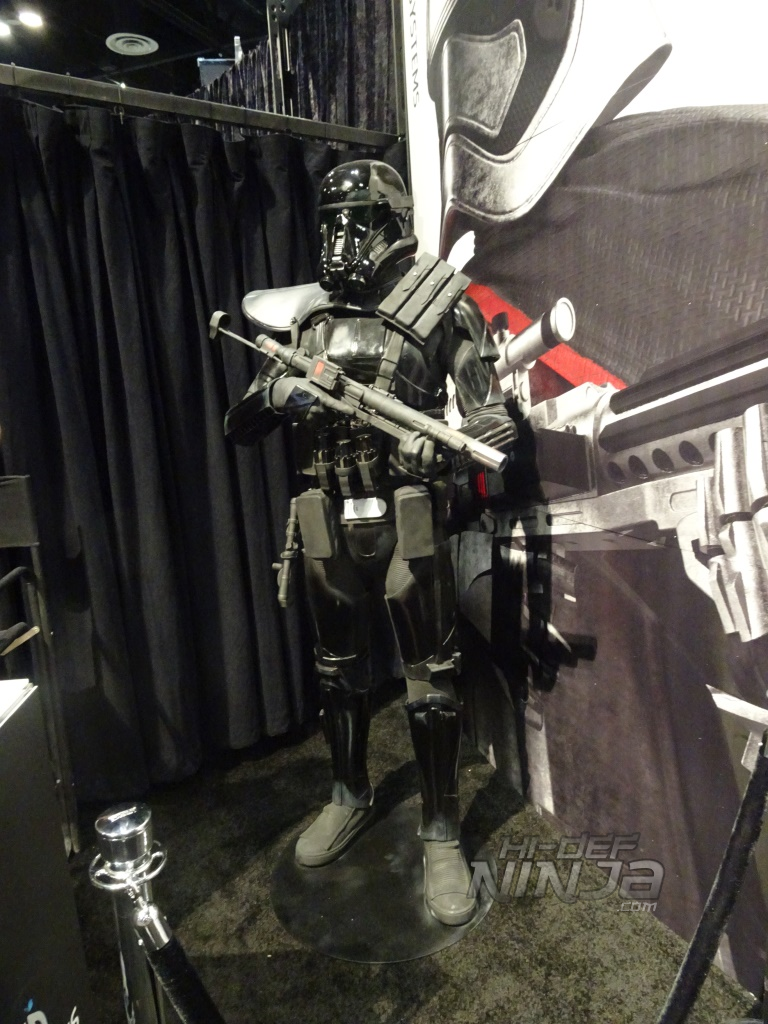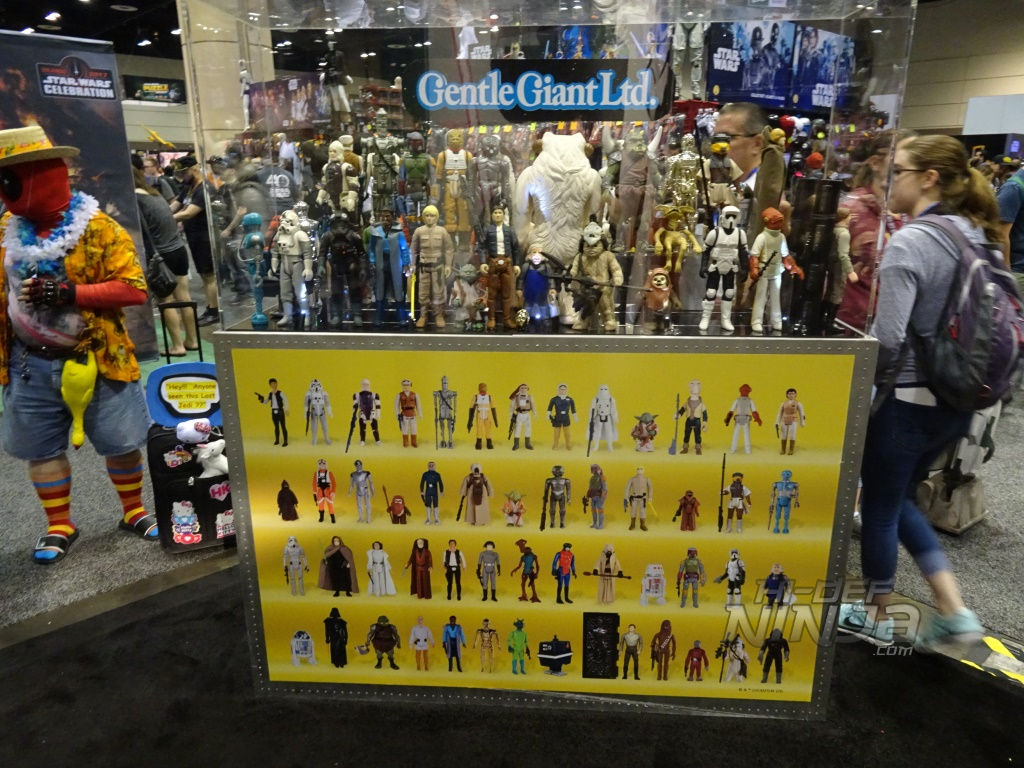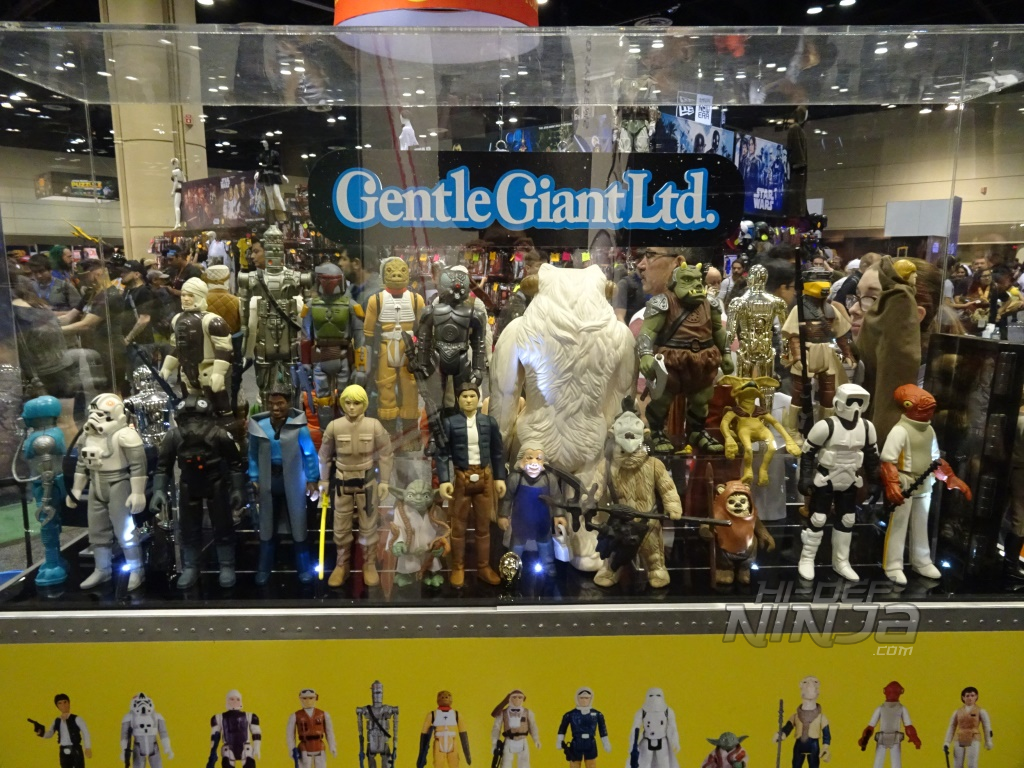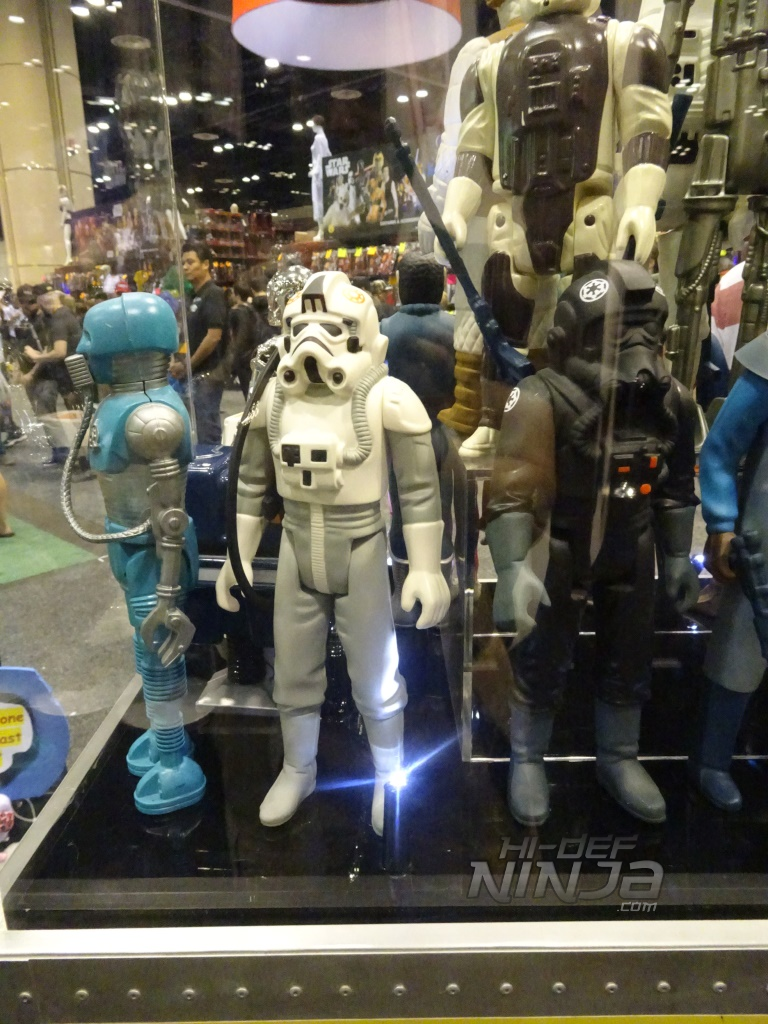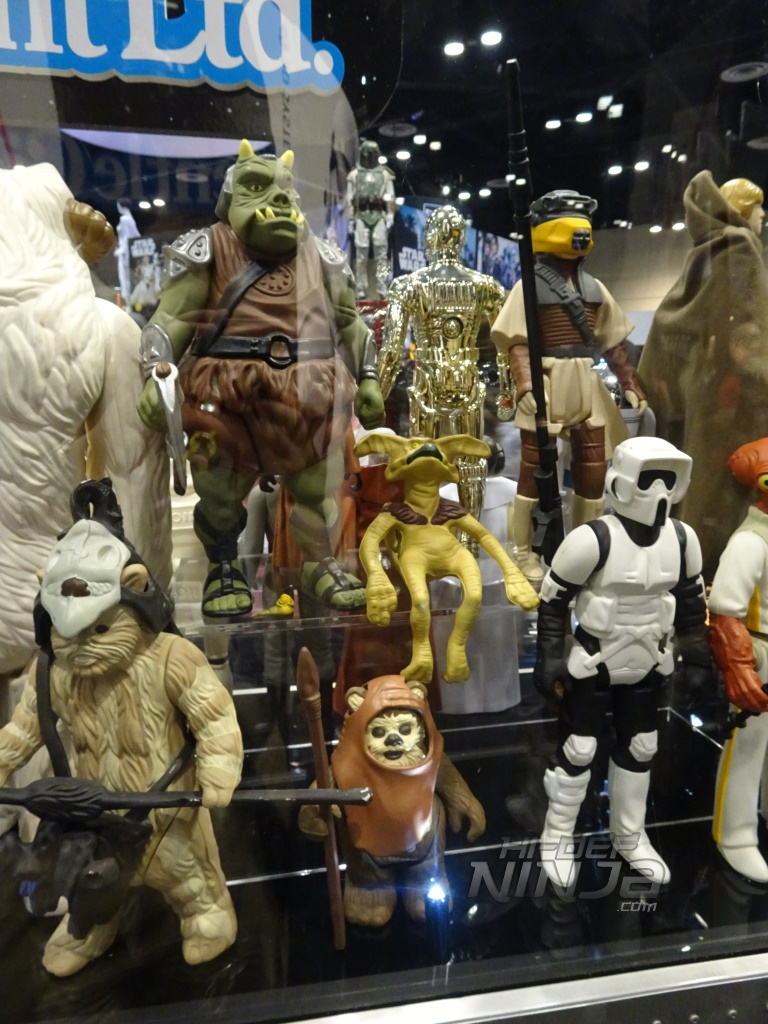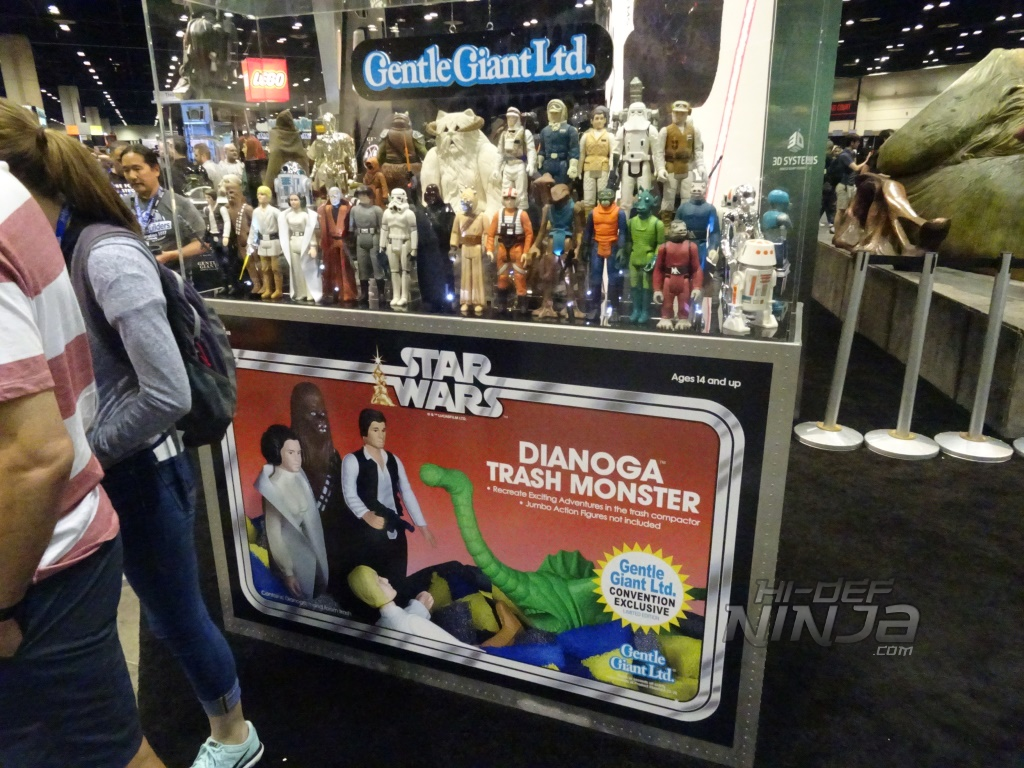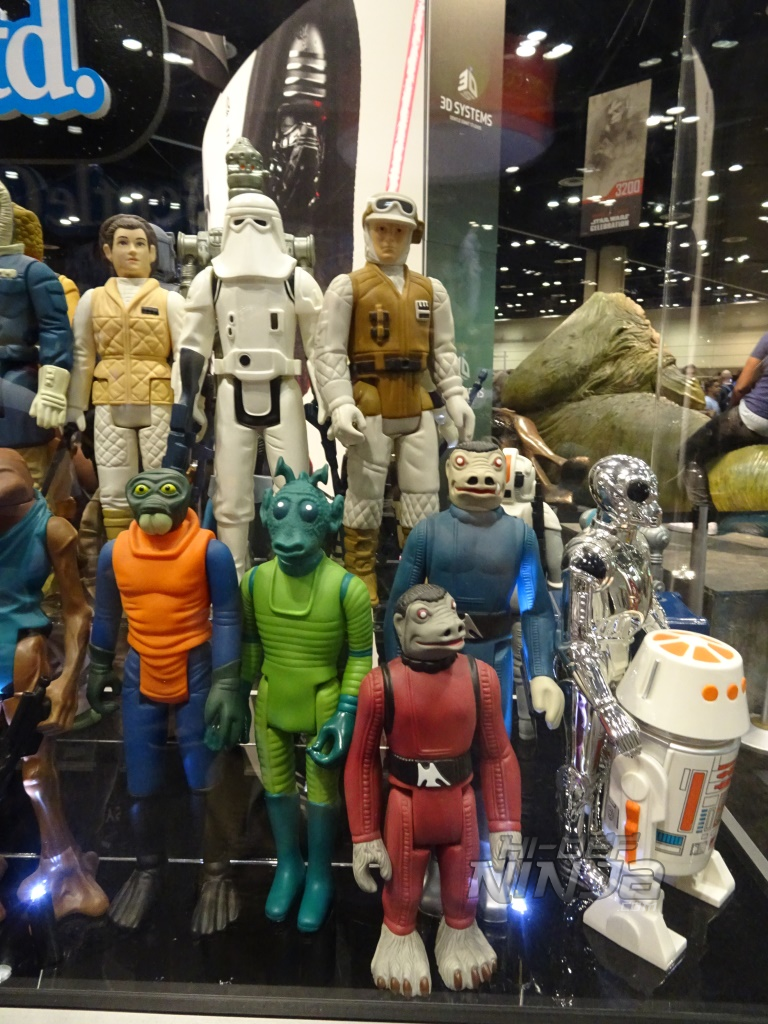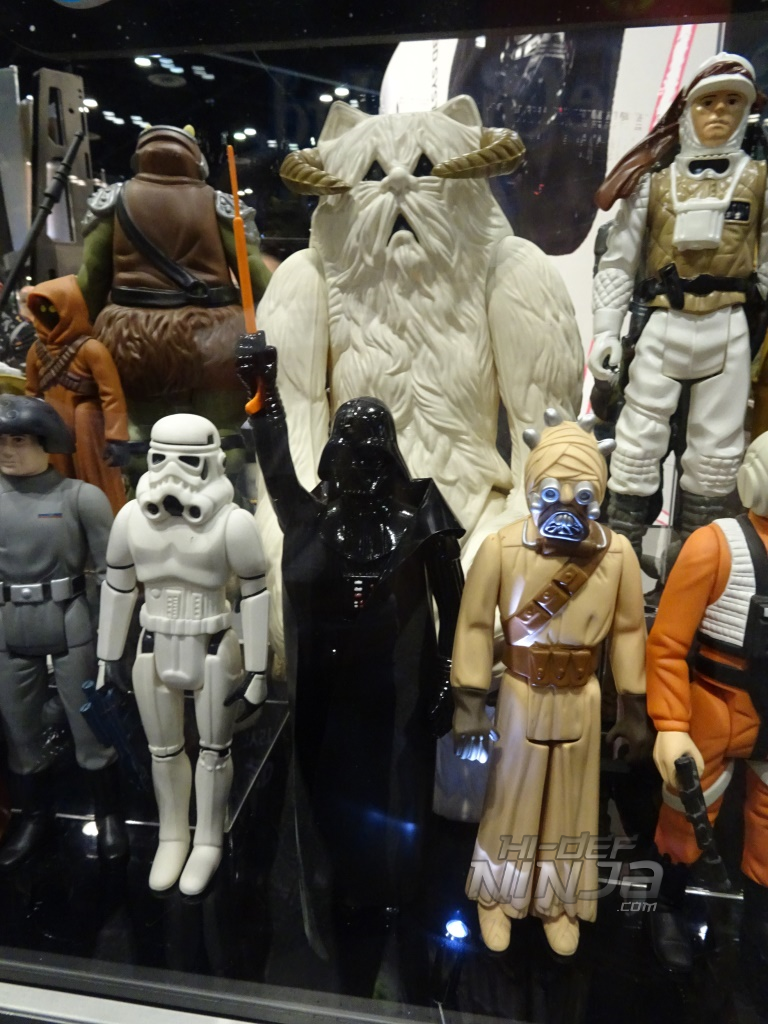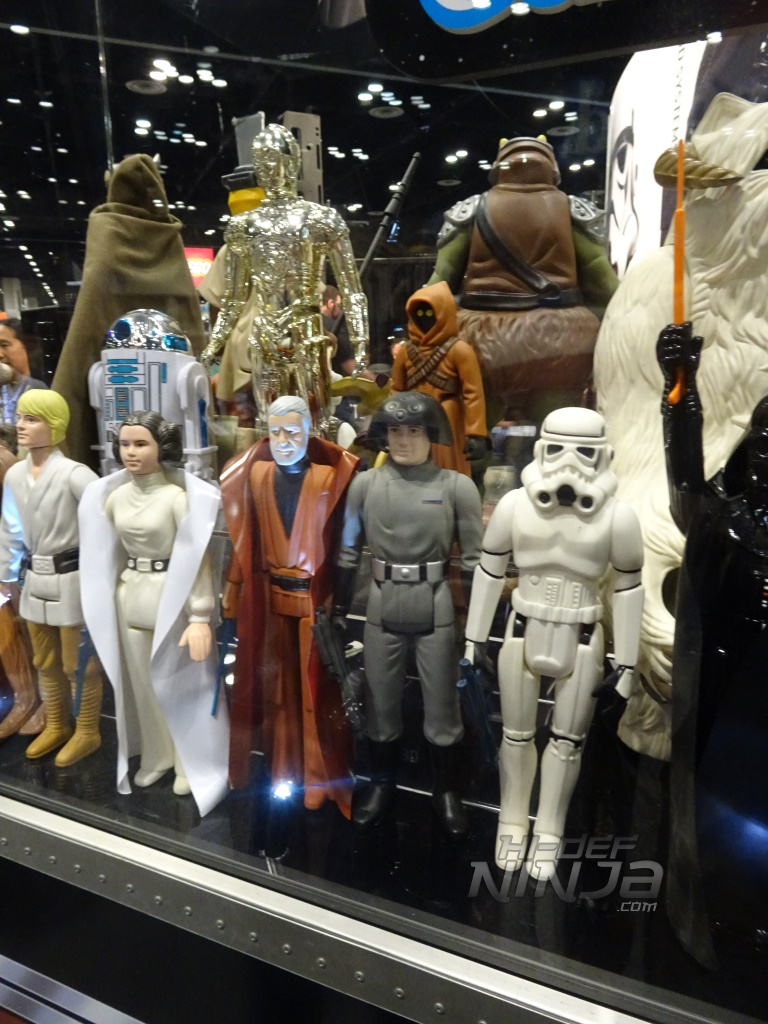 KOTOBUKIYA
Manufacturer of science fiction, comic, movie and video games figures. Japan.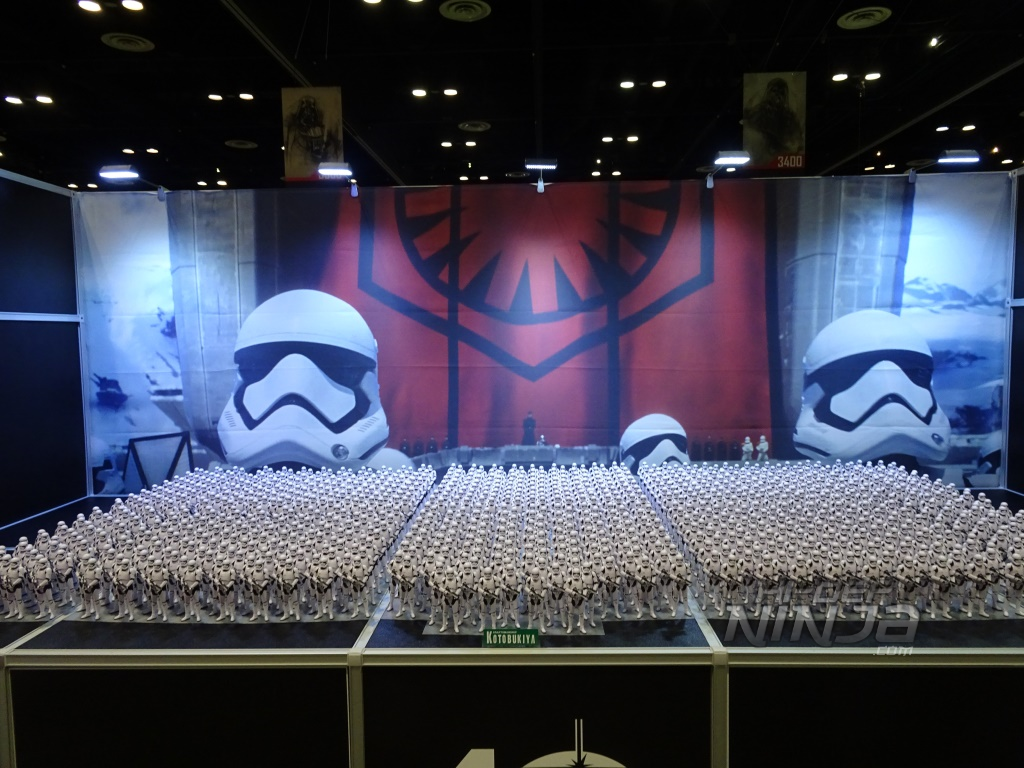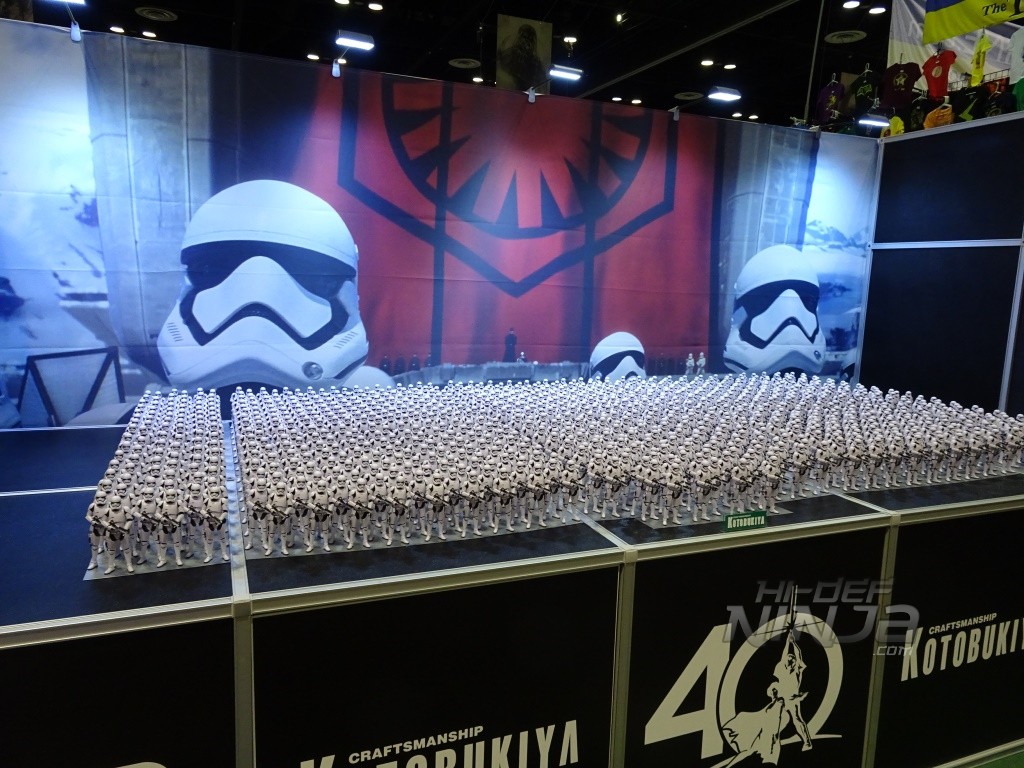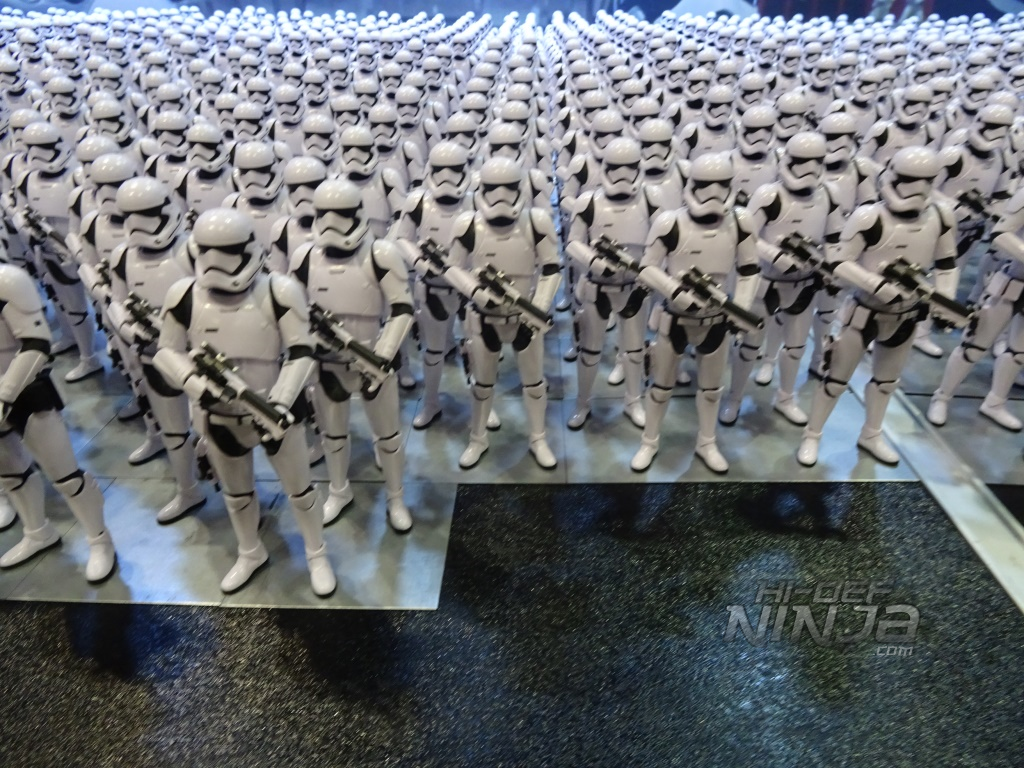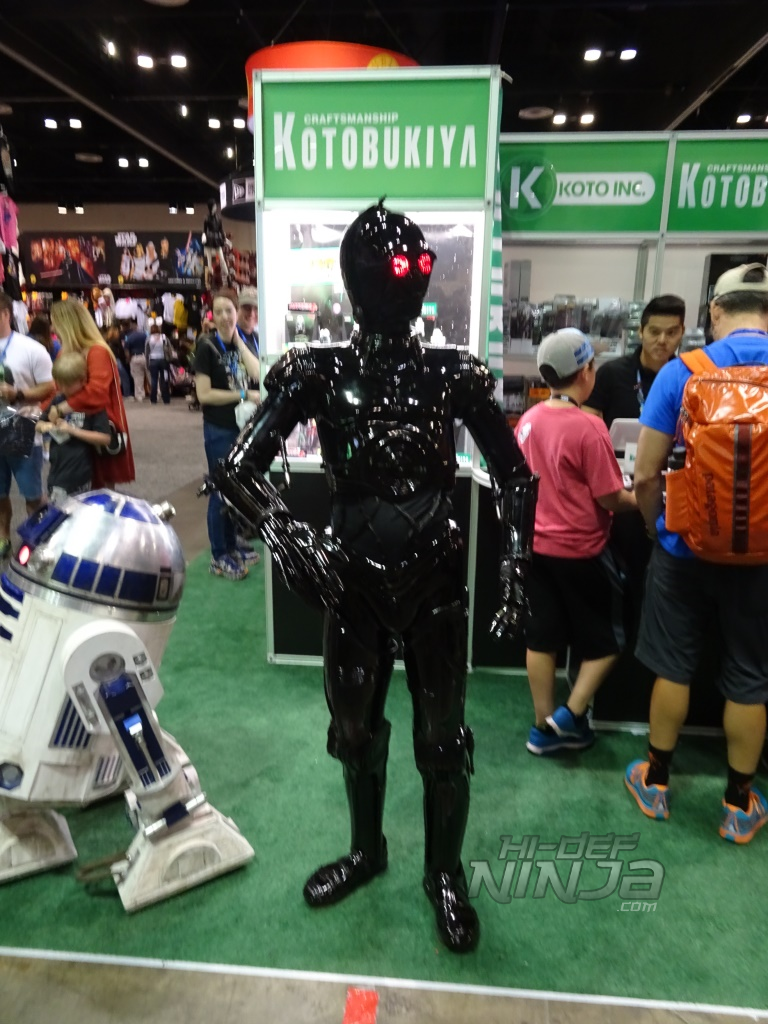 NISSAN
Nissan had a booth with their co-branding with the Rogue One movie with themed cars, an Oculus experience, and a small giveaway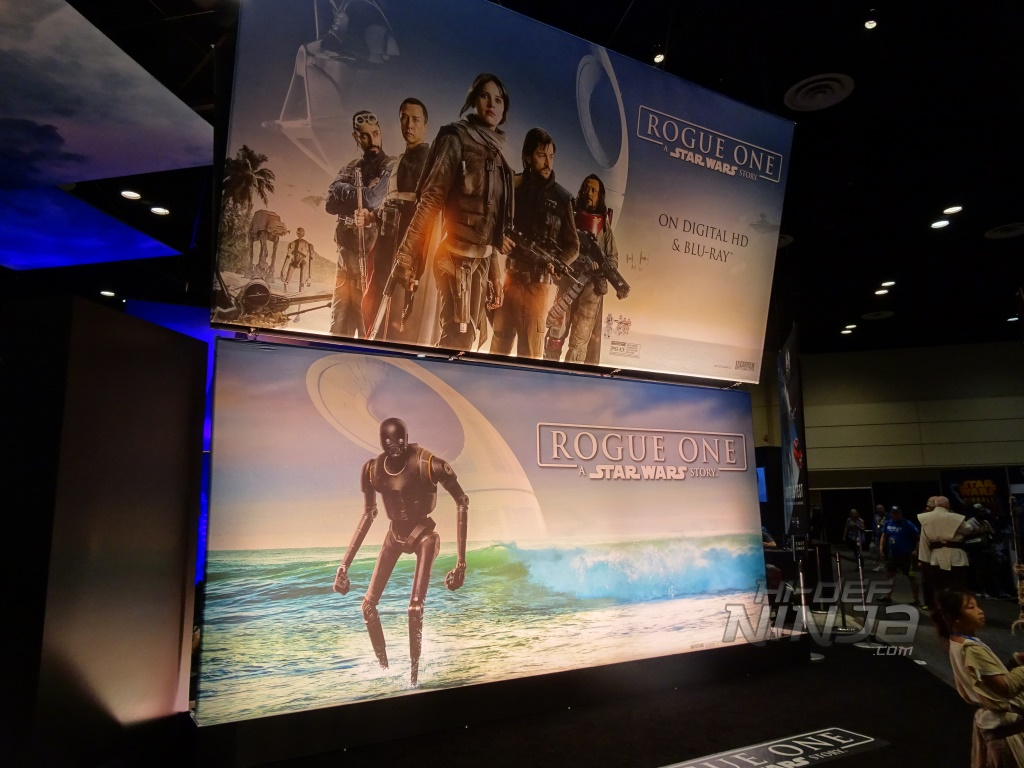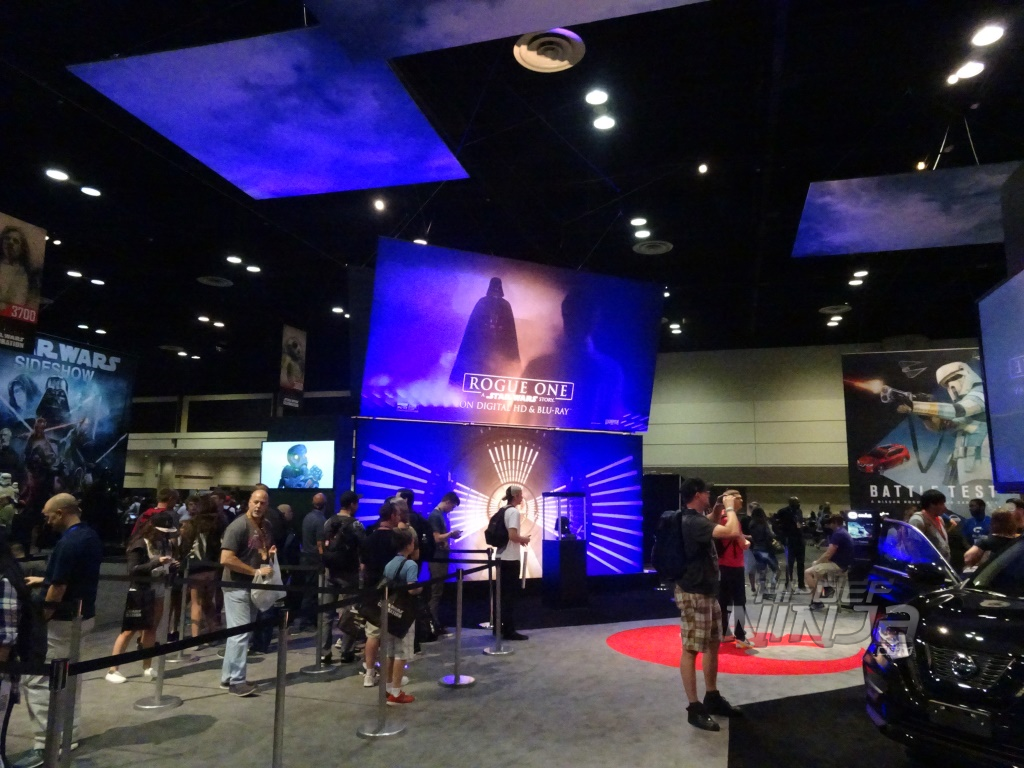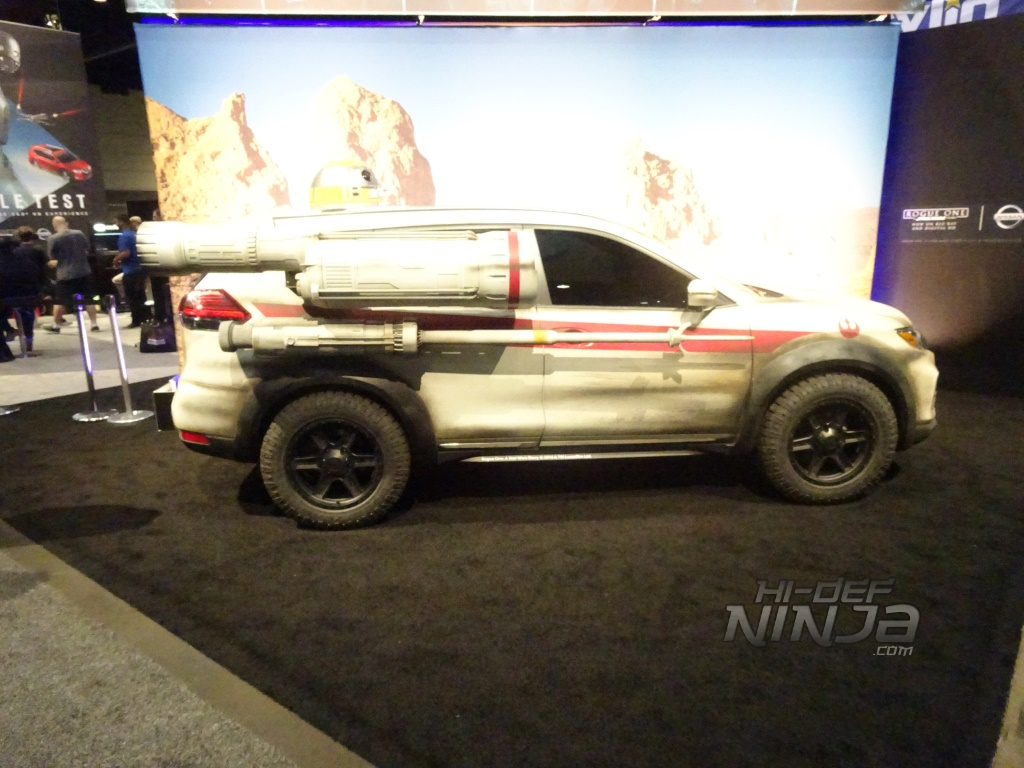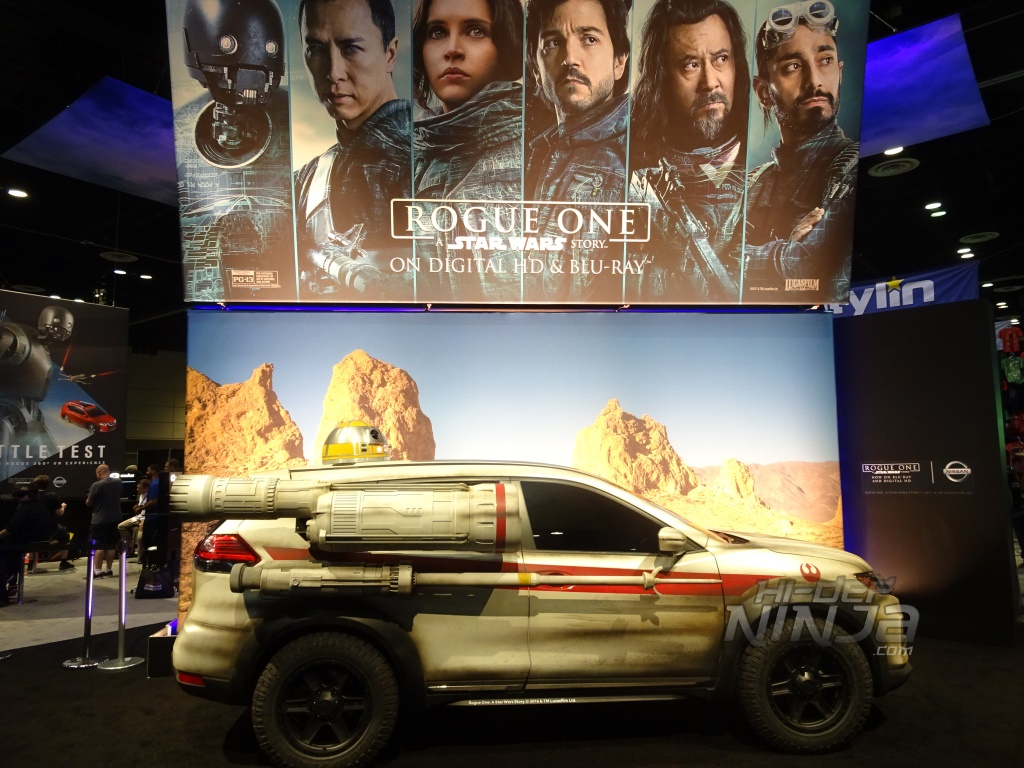 EFX COLLECTIBLES
Manufacturers and marketers of extremely high quality, "screen accurate" limited edition prop replicas and collectibles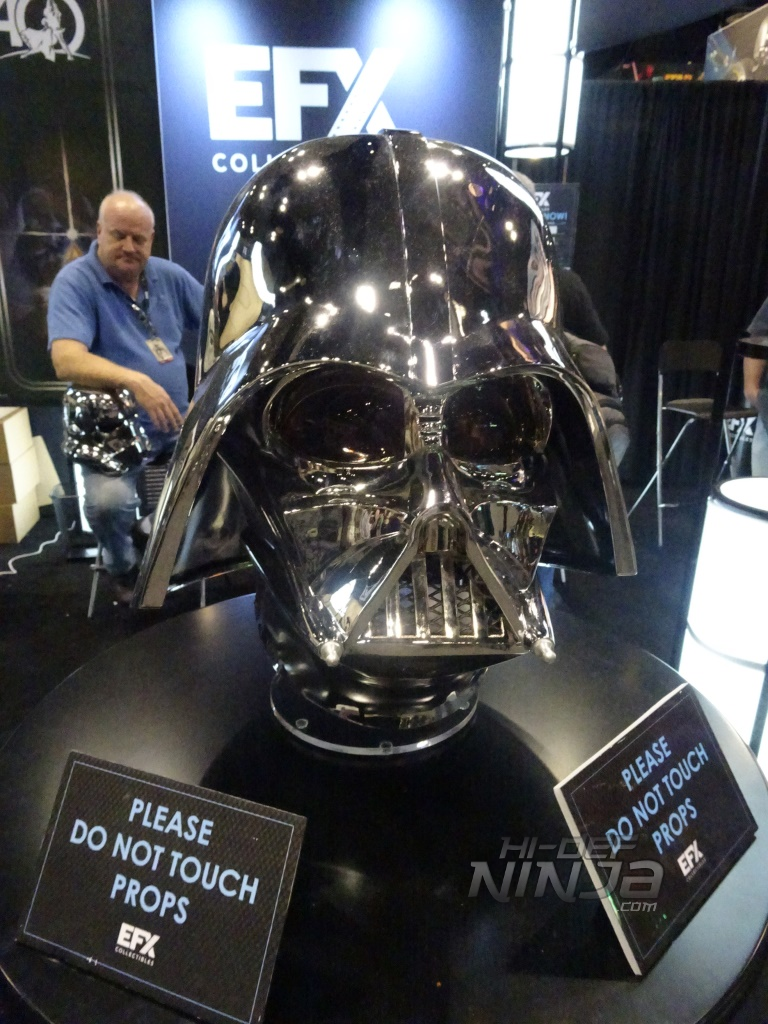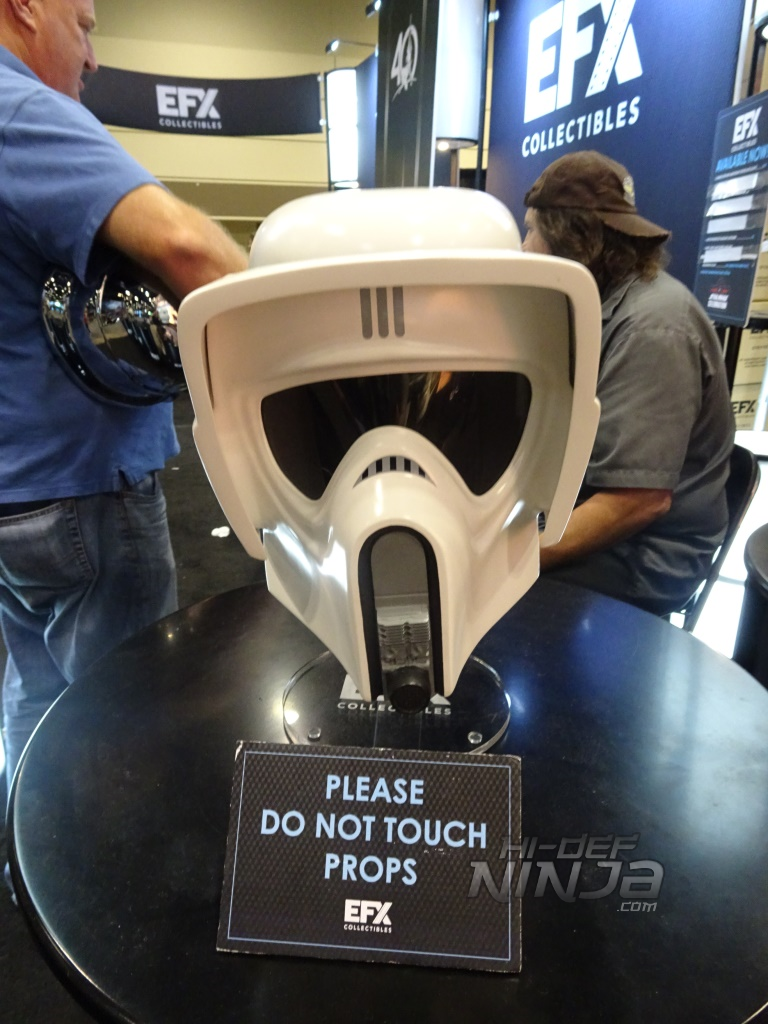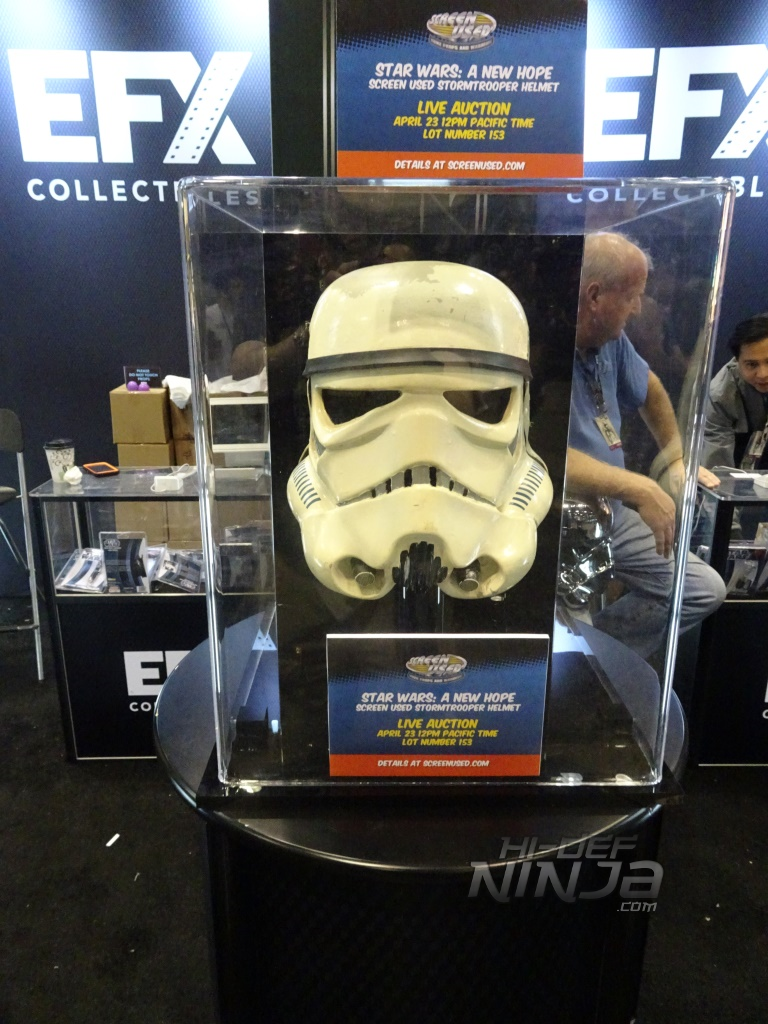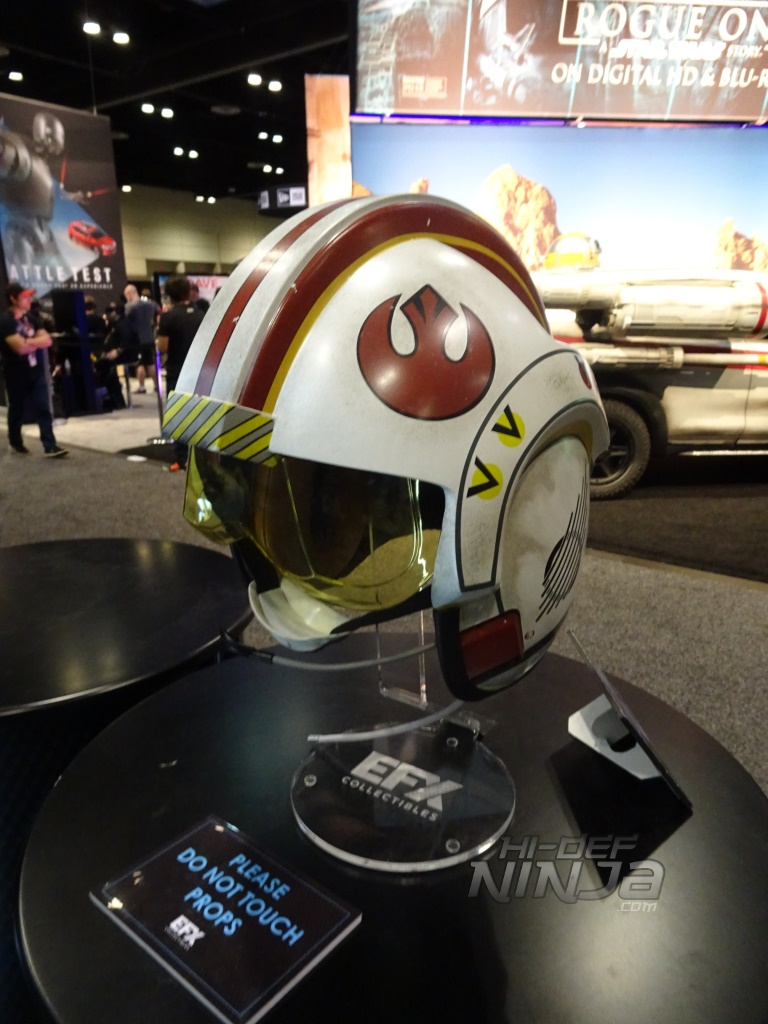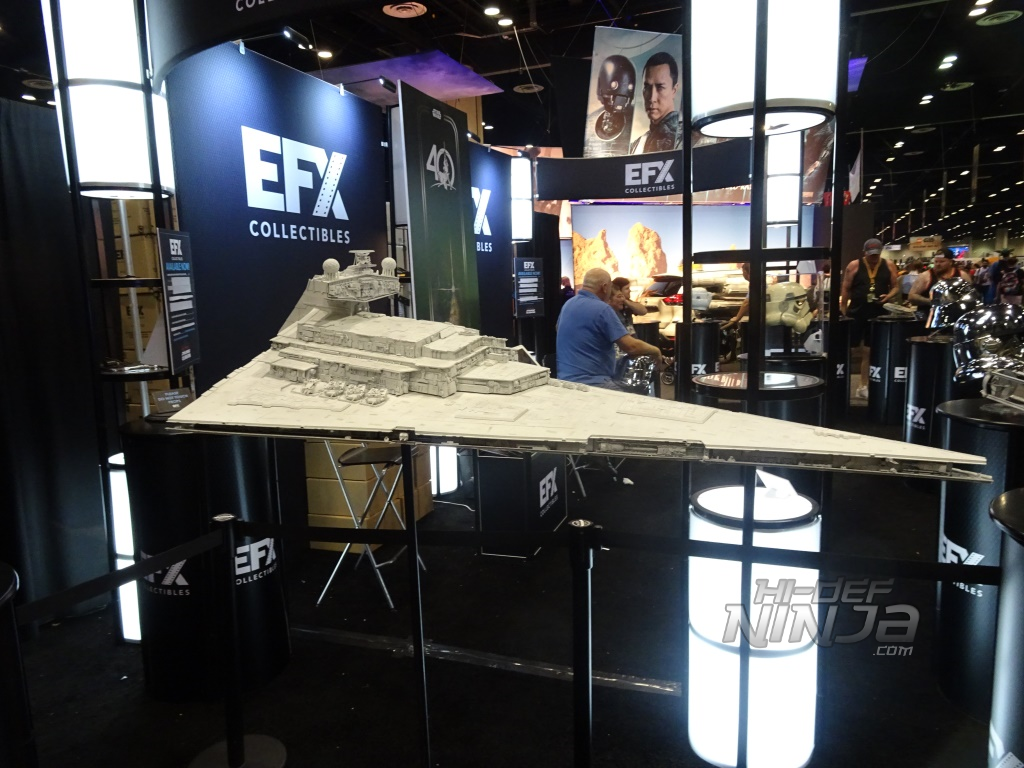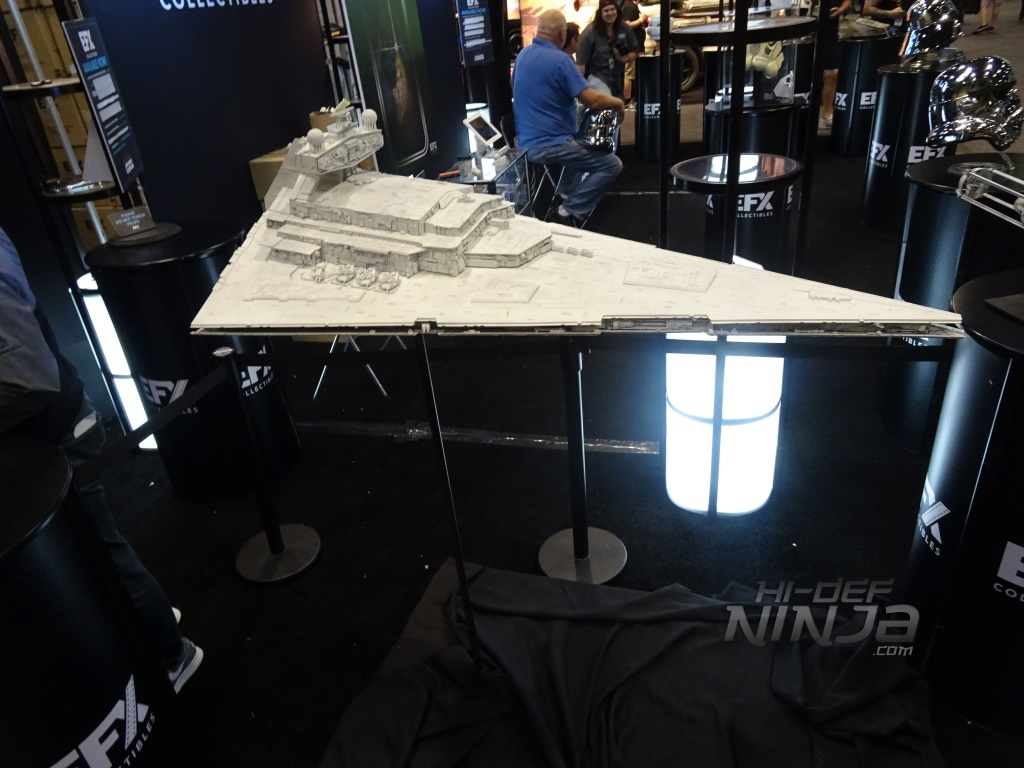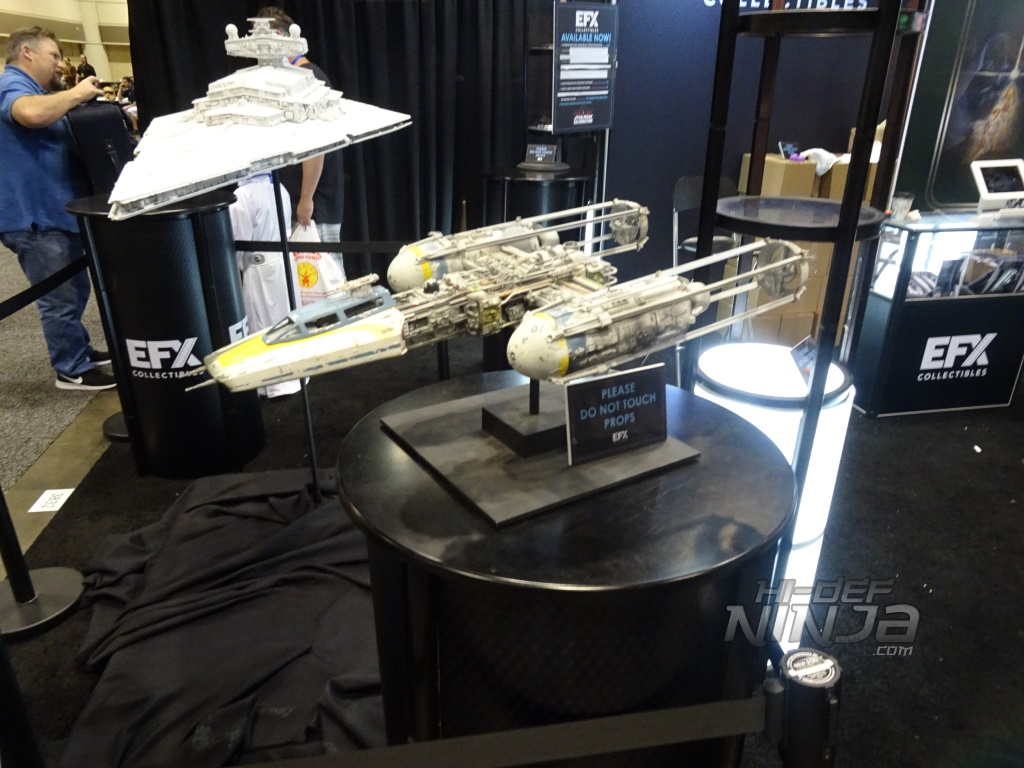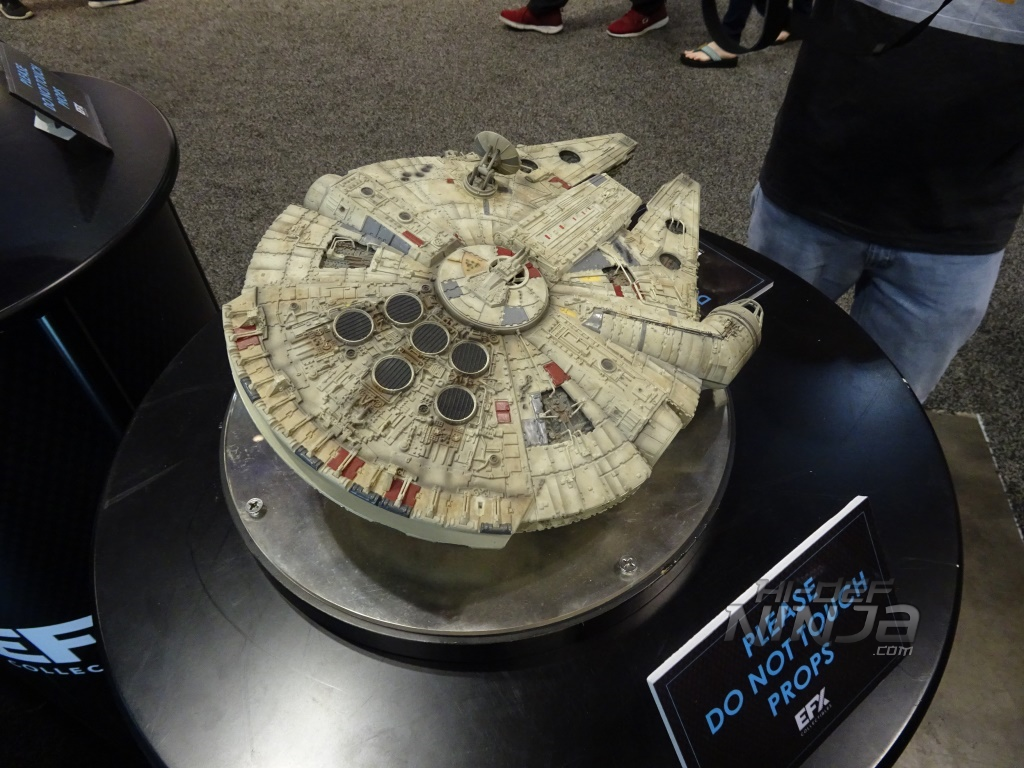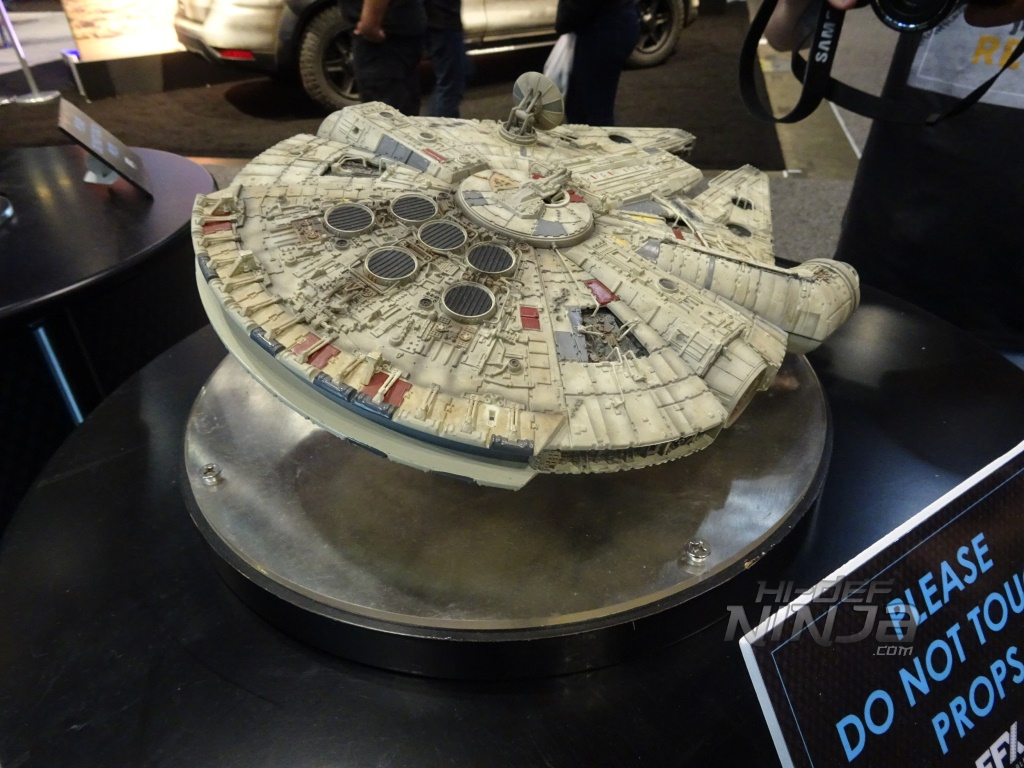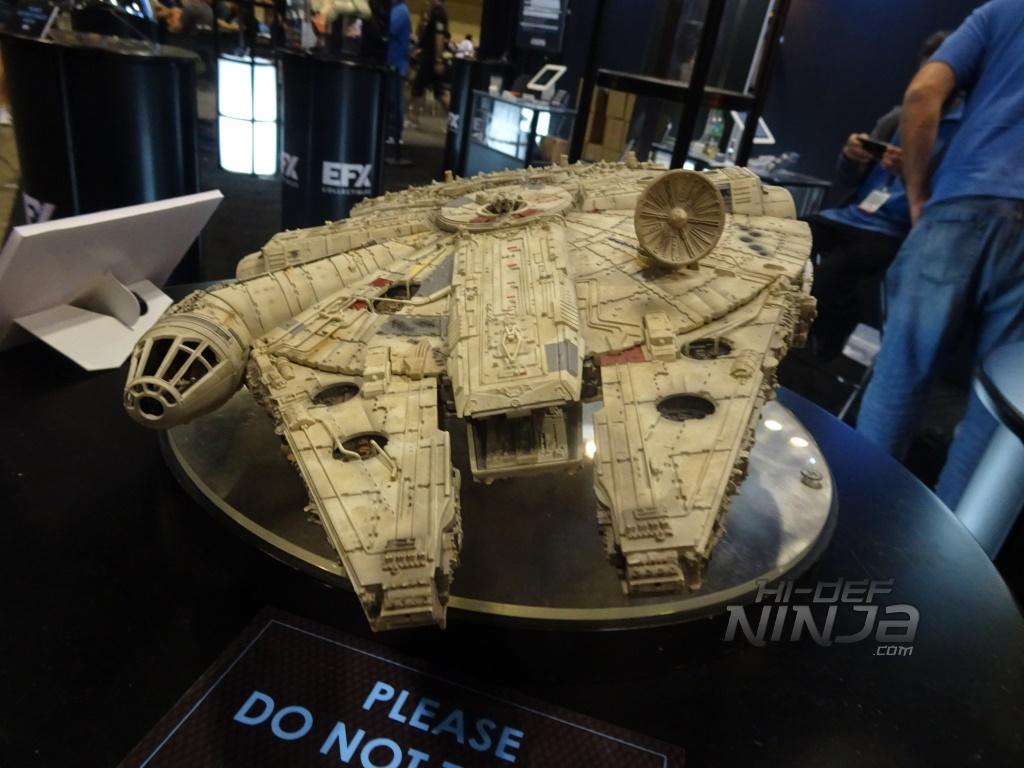 MANDALORIAN MERCS COSTUME CLUB
is a global non-profit organization uniting fans of Mandalorian costumes, characters, and culture.and they had a very nice booth space with fun activities.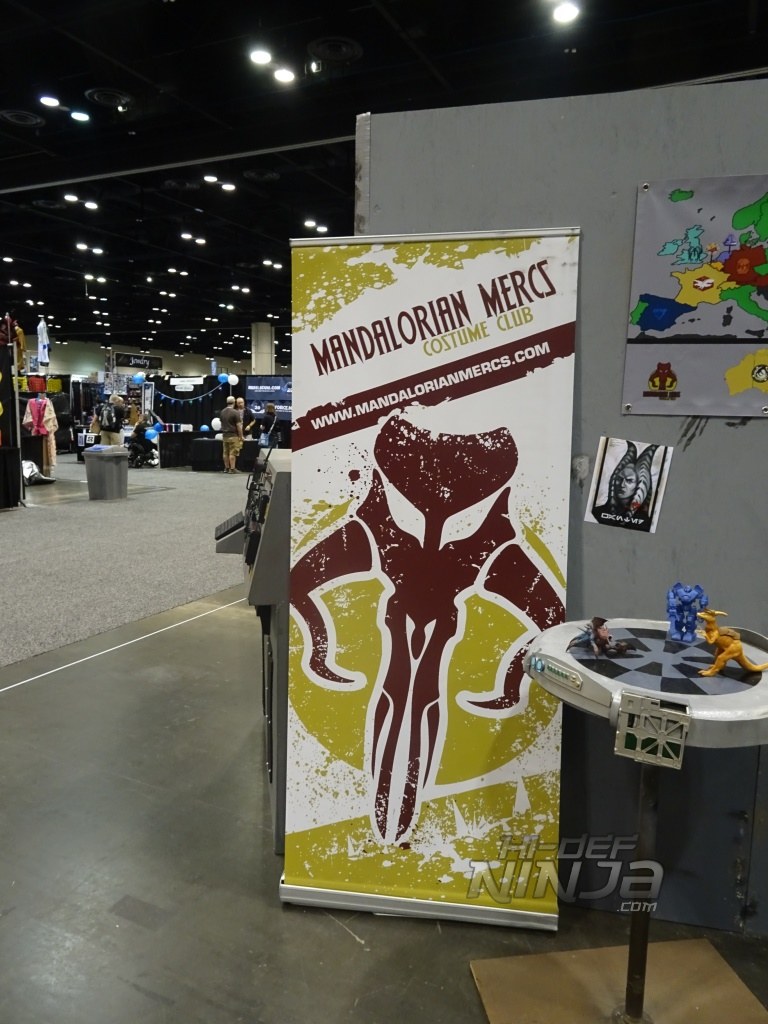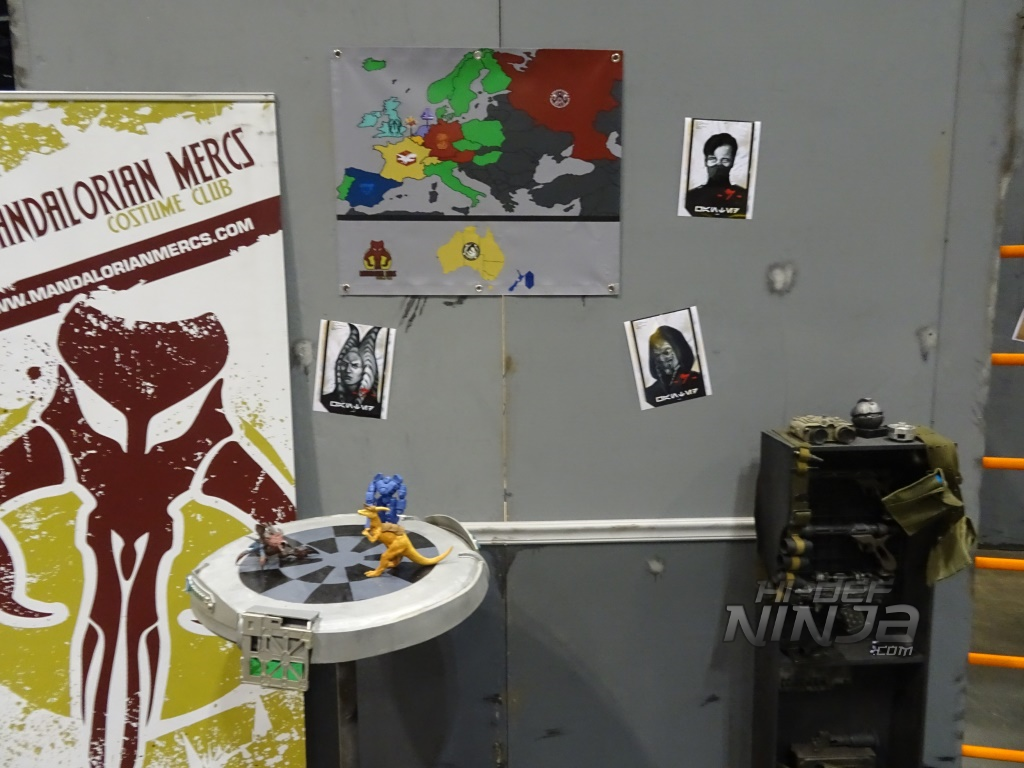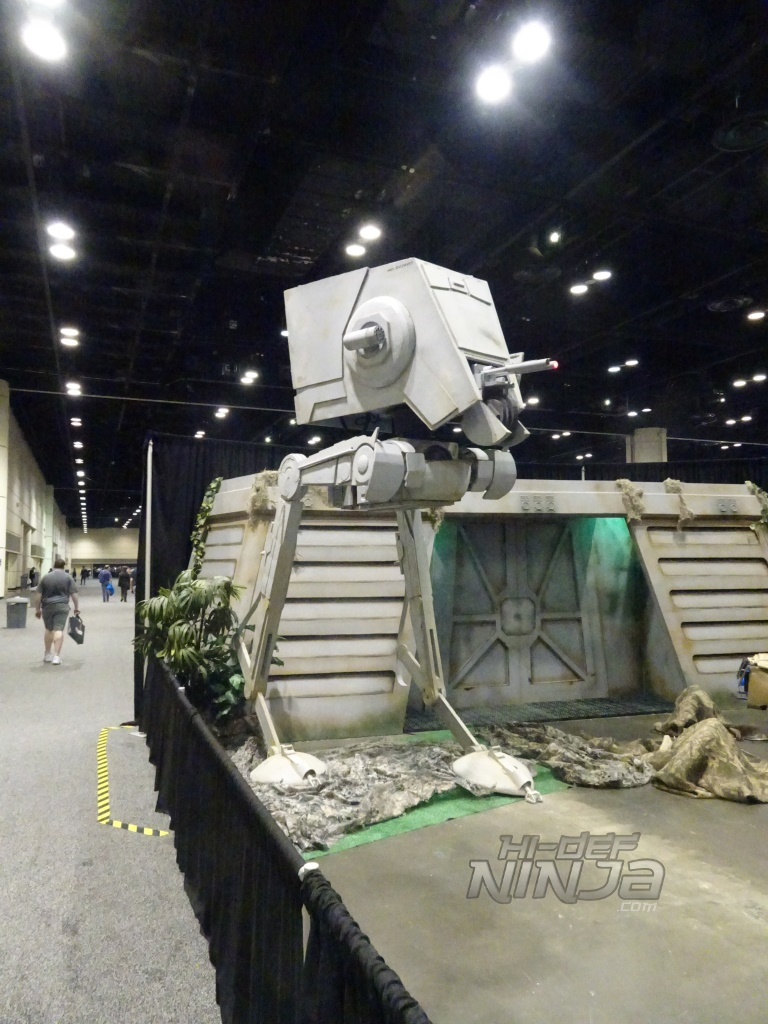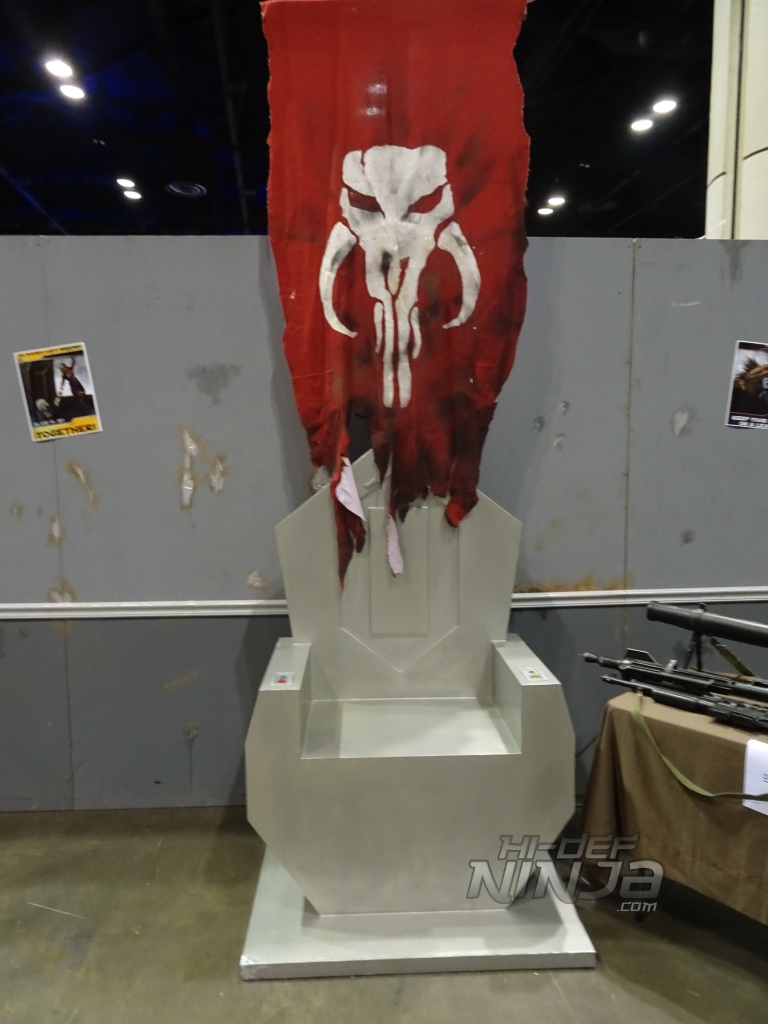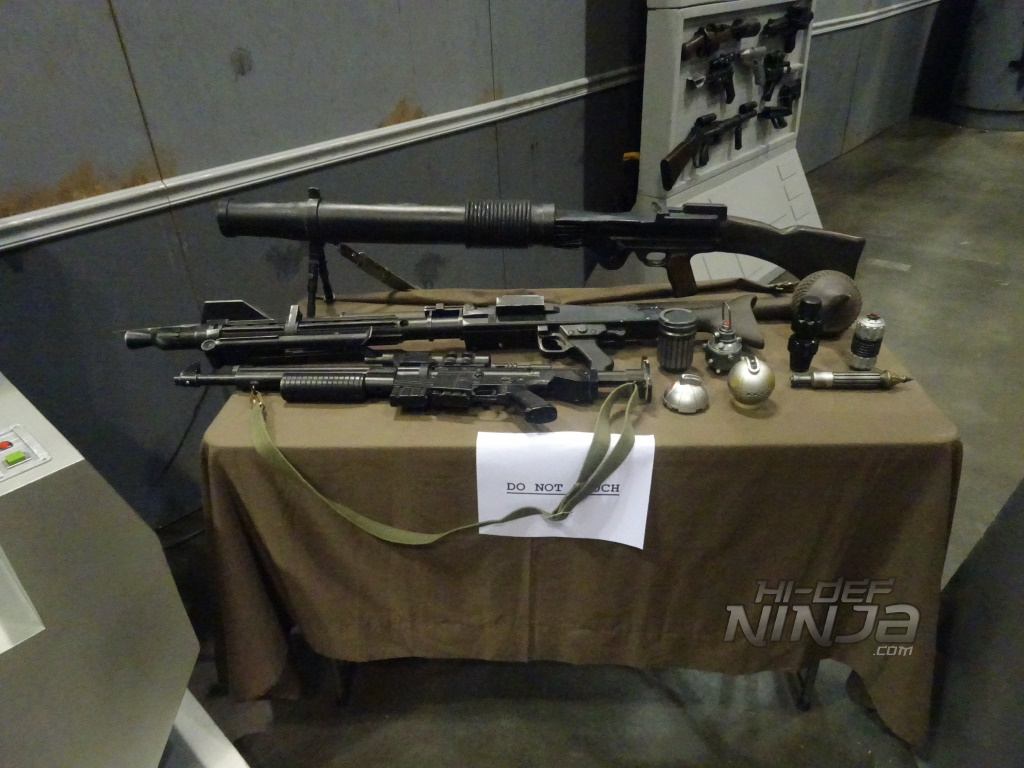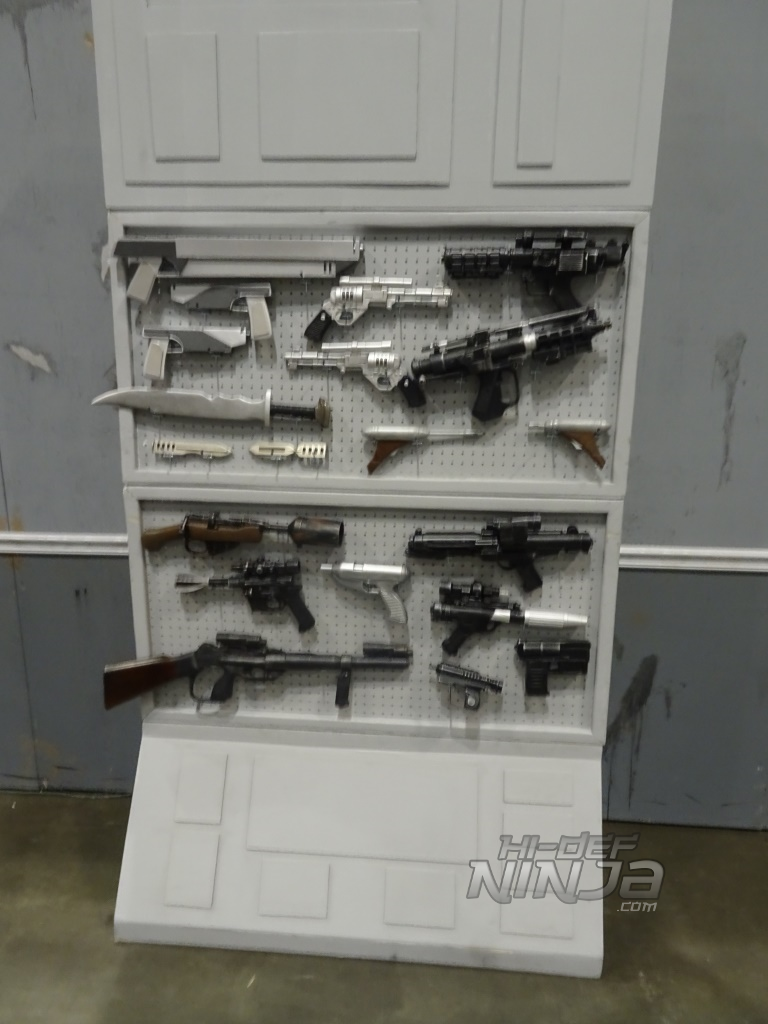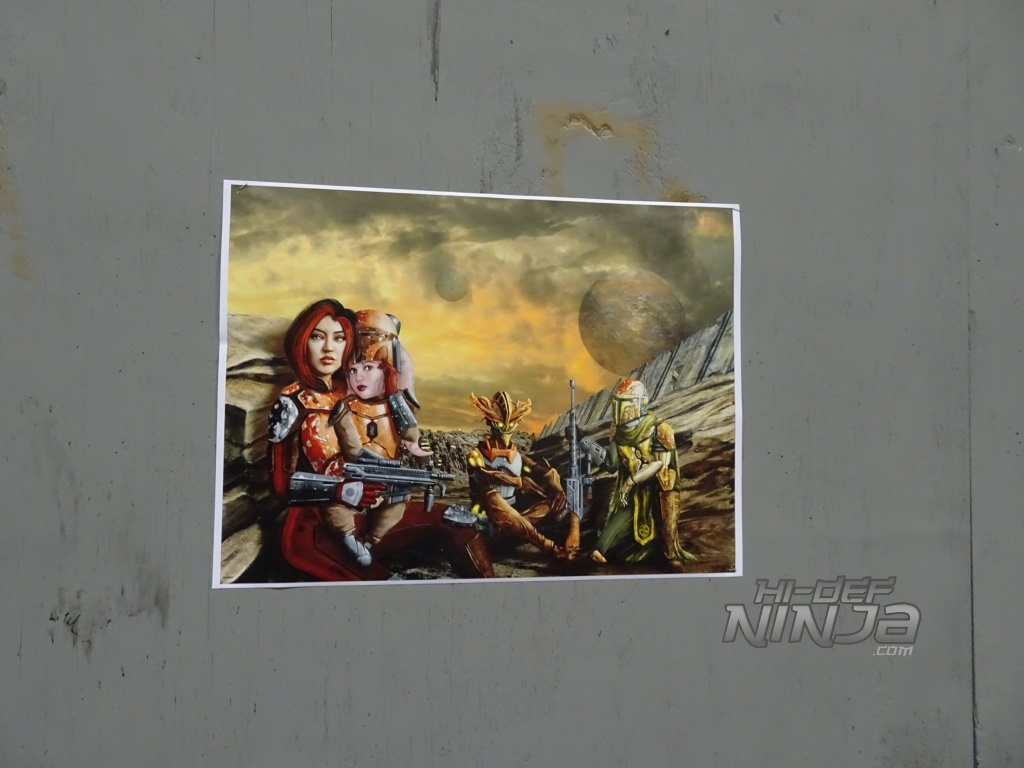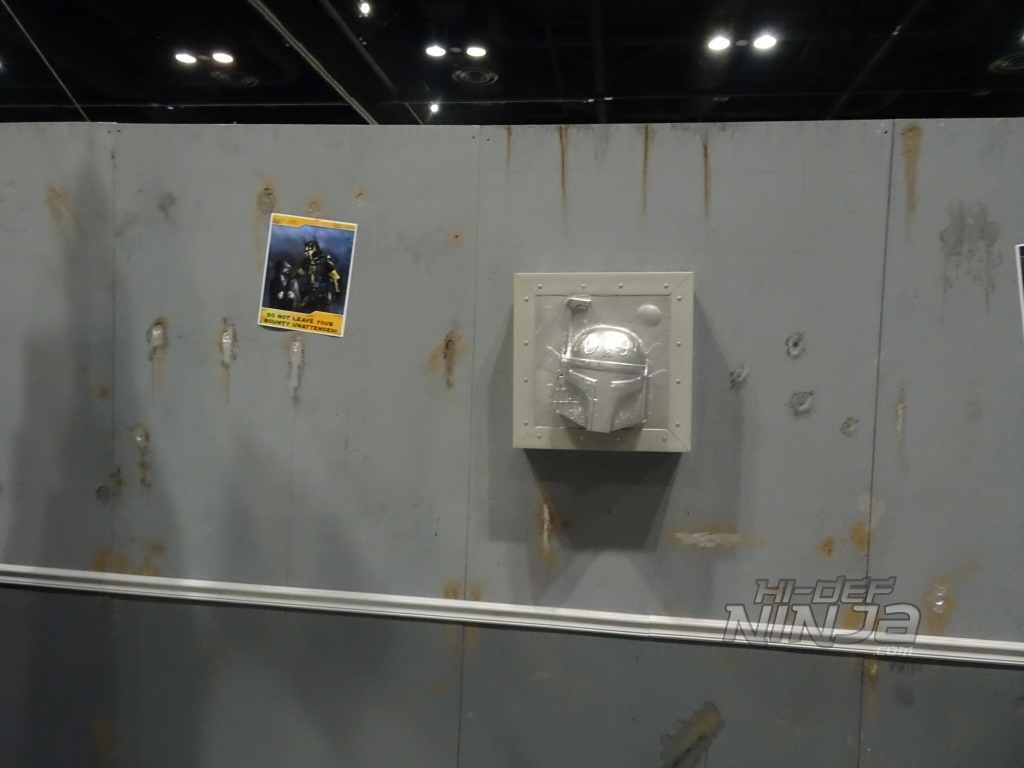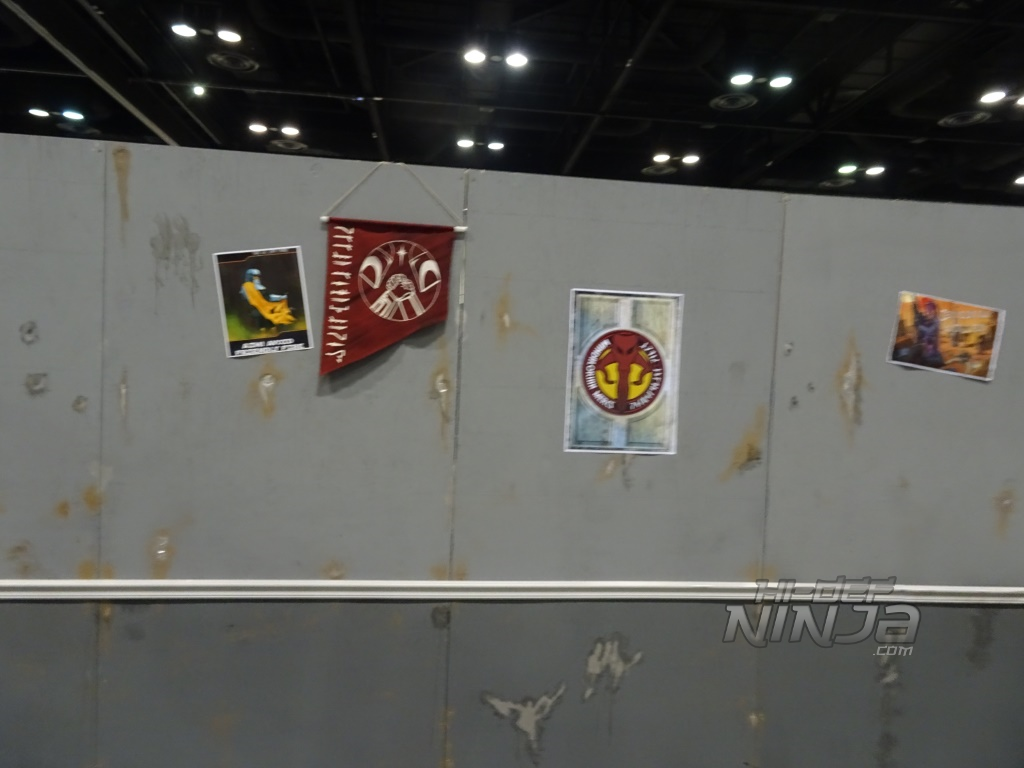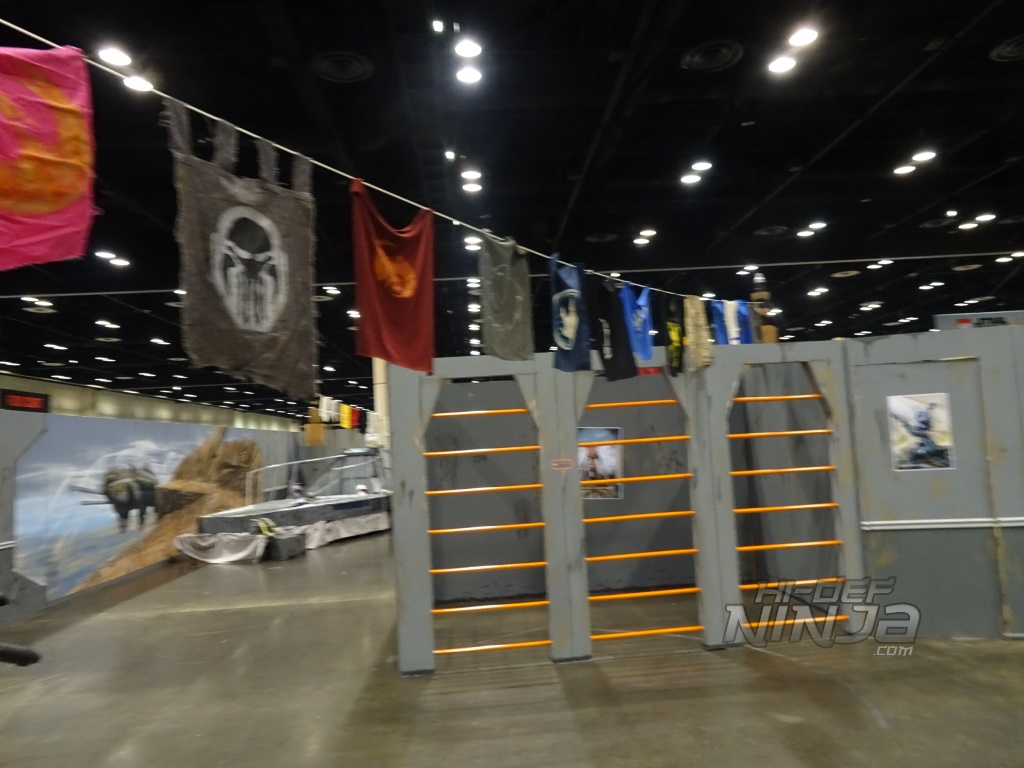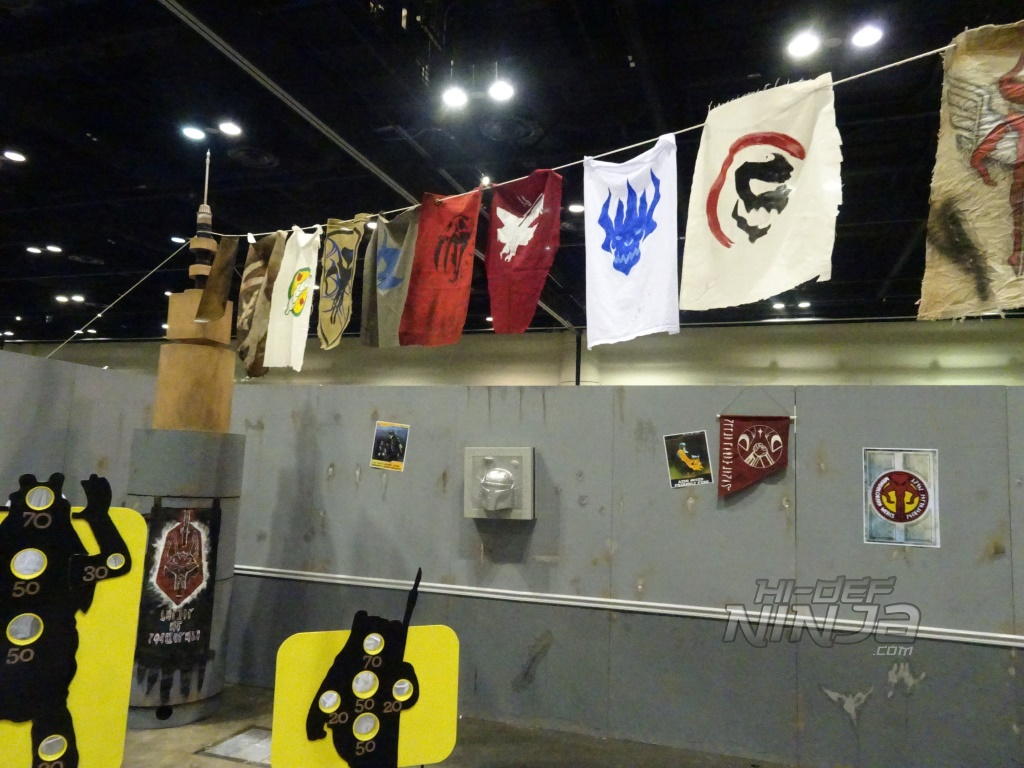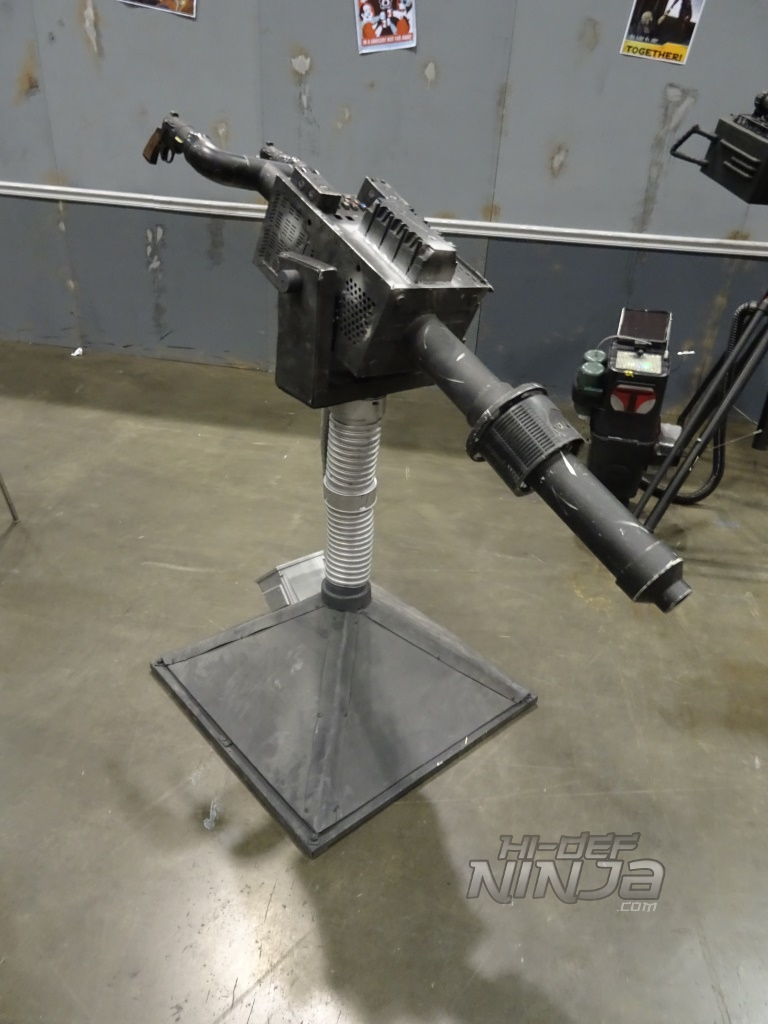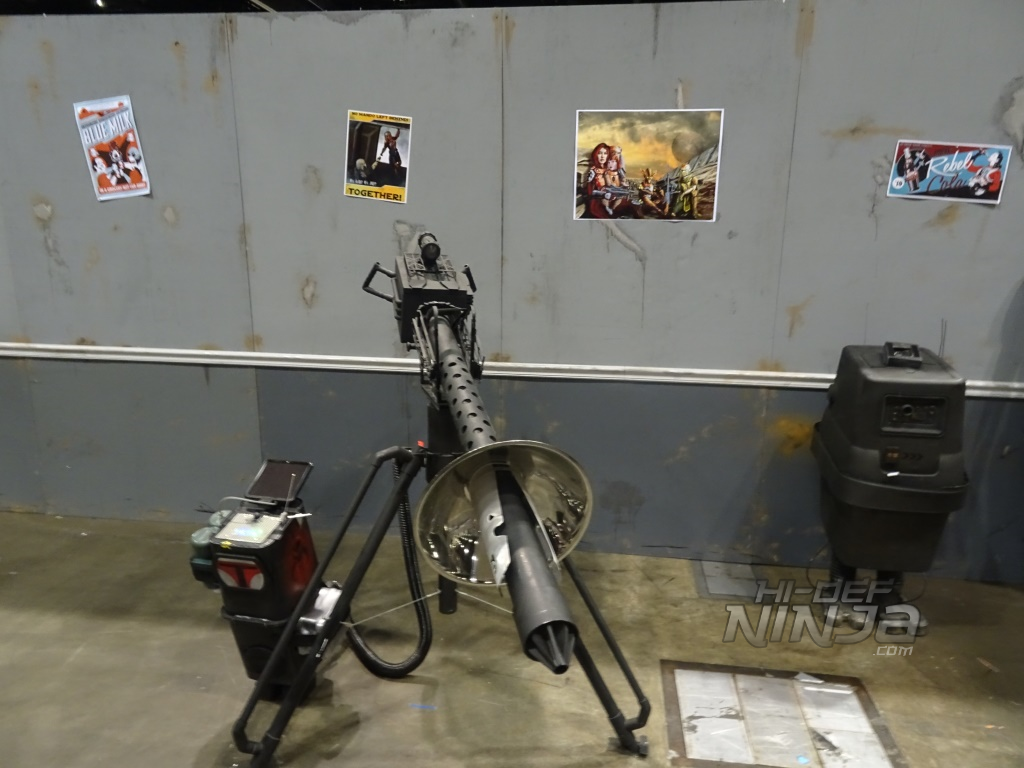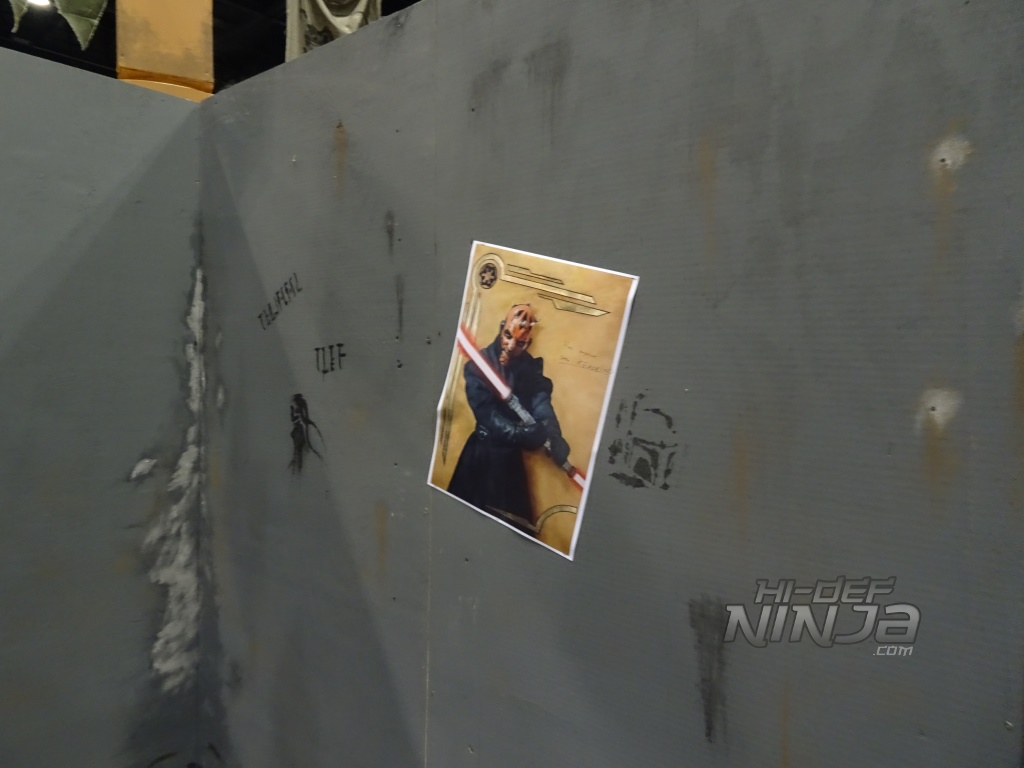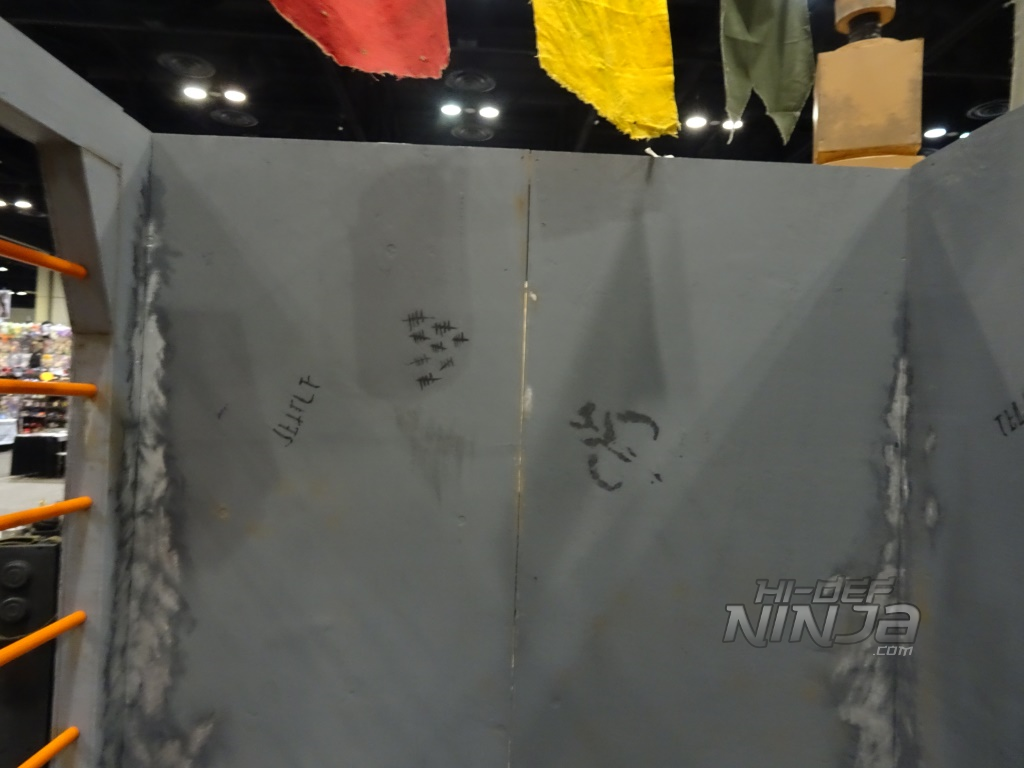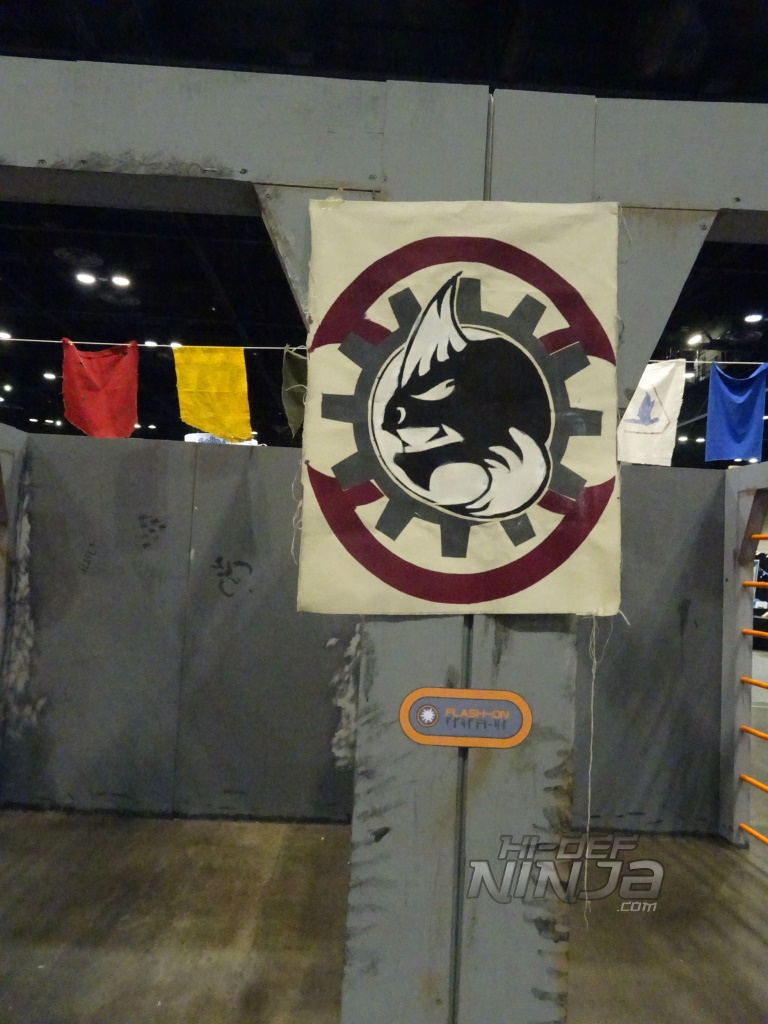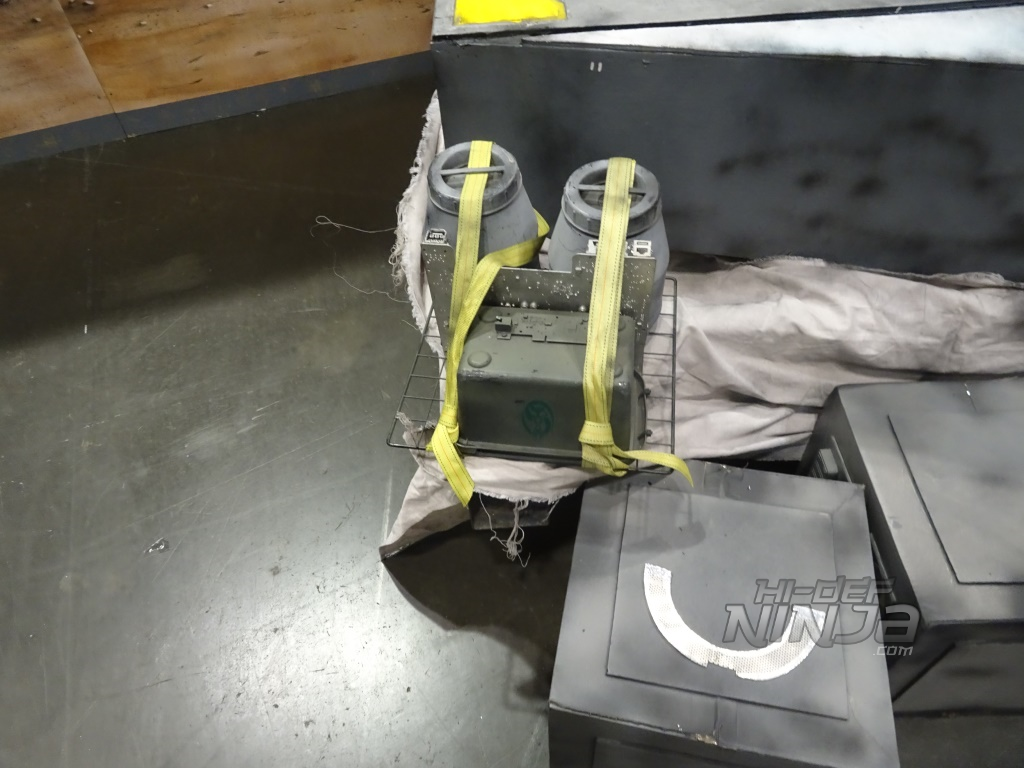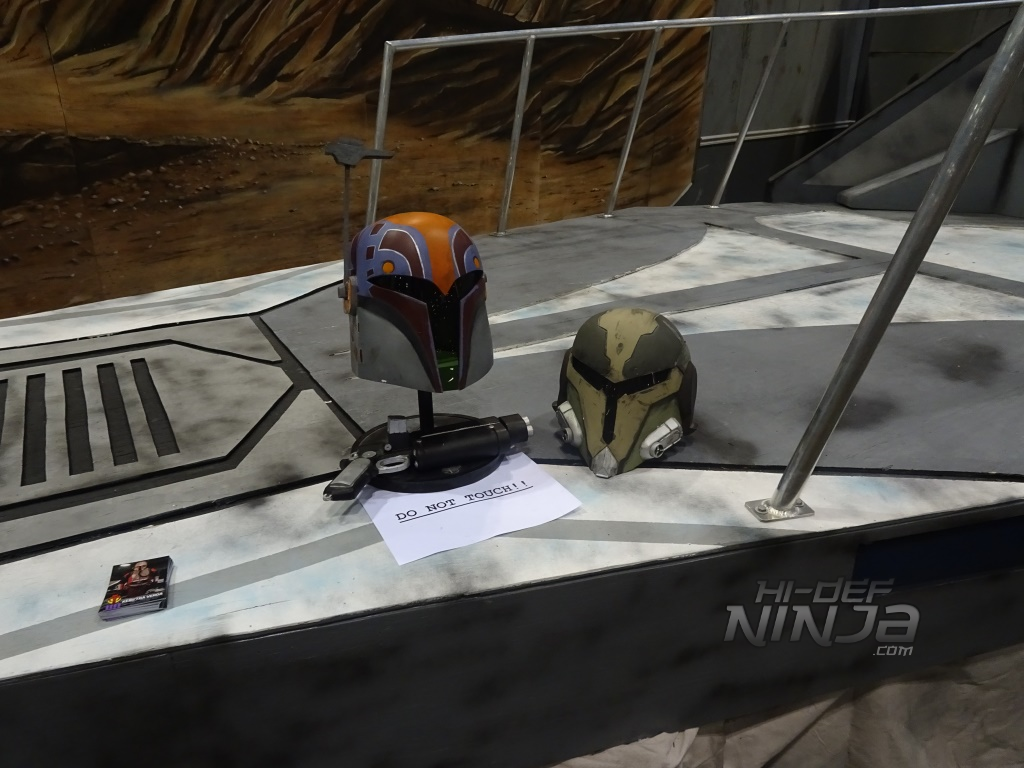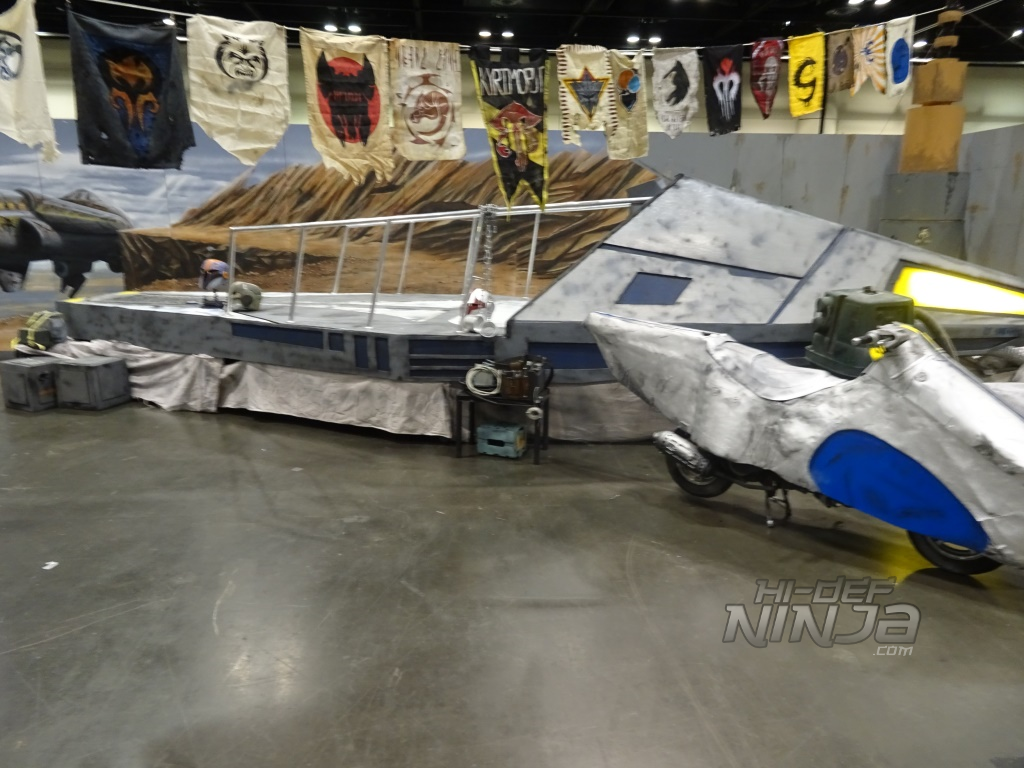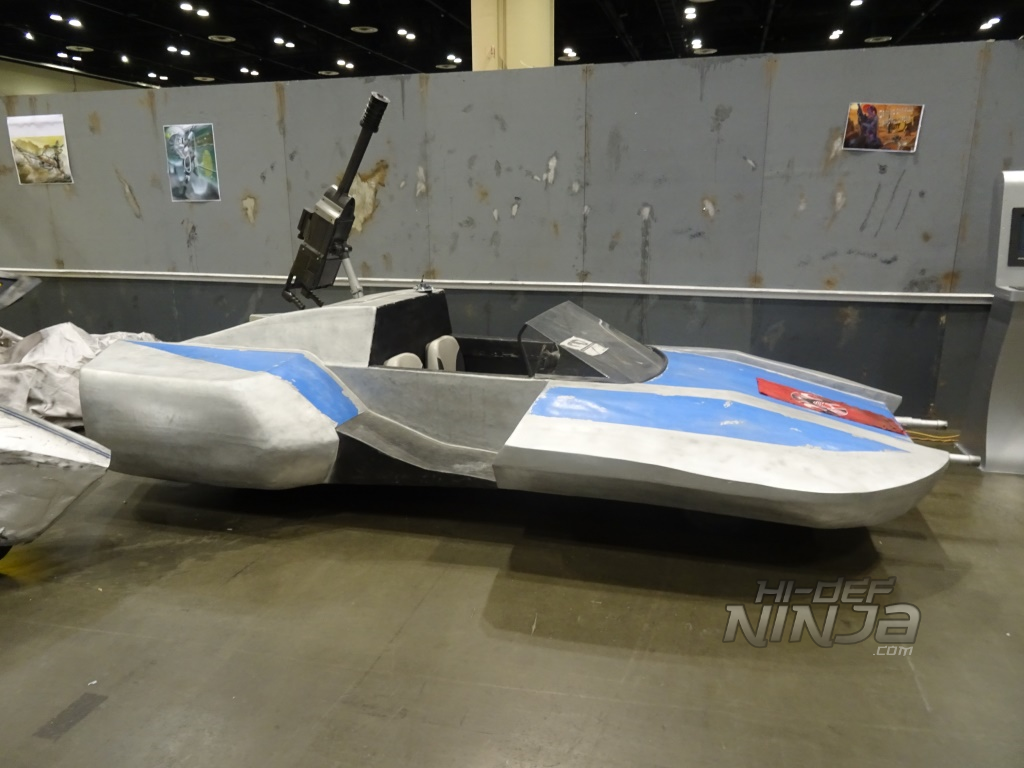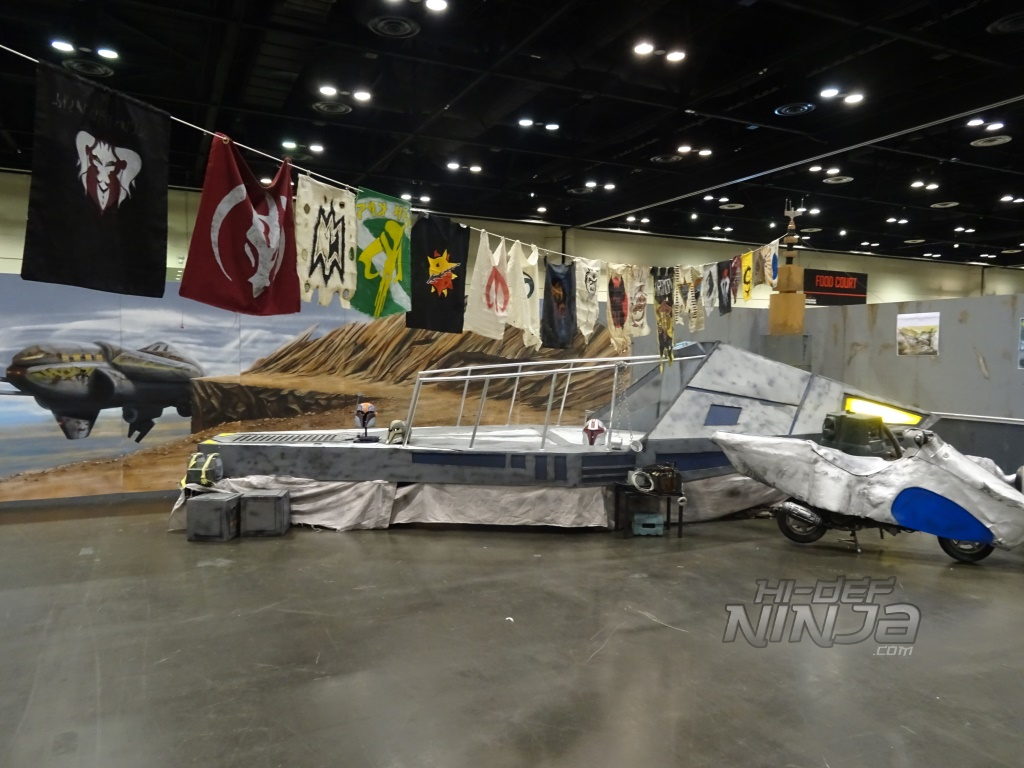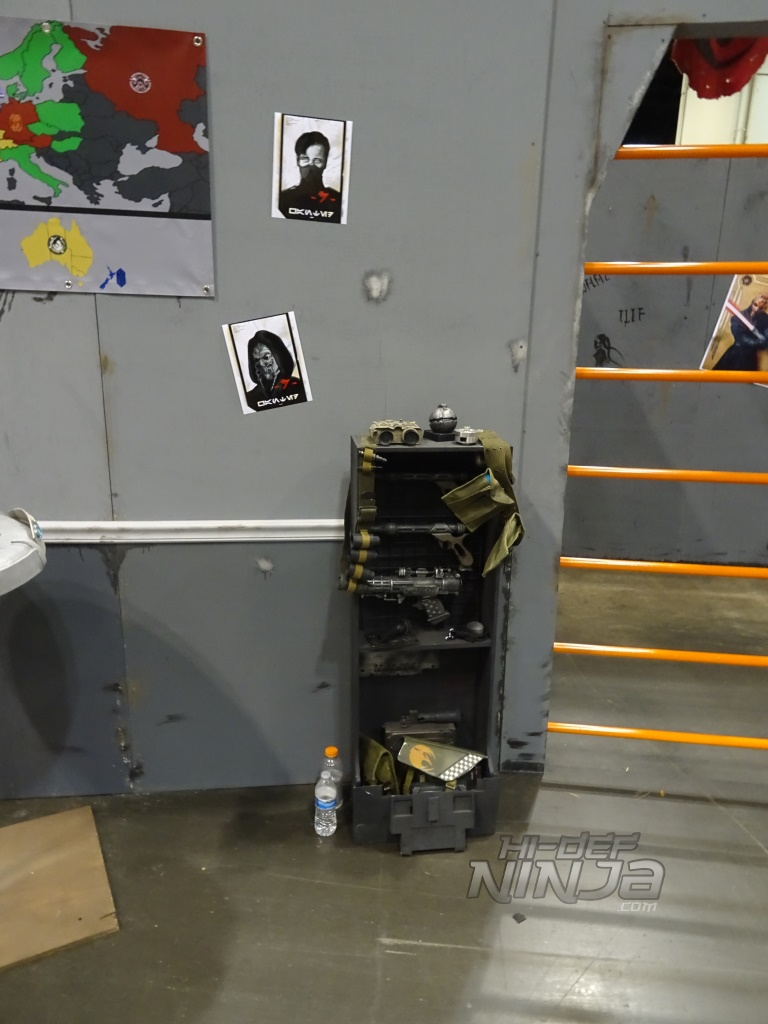 CUSTOM CAR BUILDS
Including the previously mentioned Mattel Darth Vader Car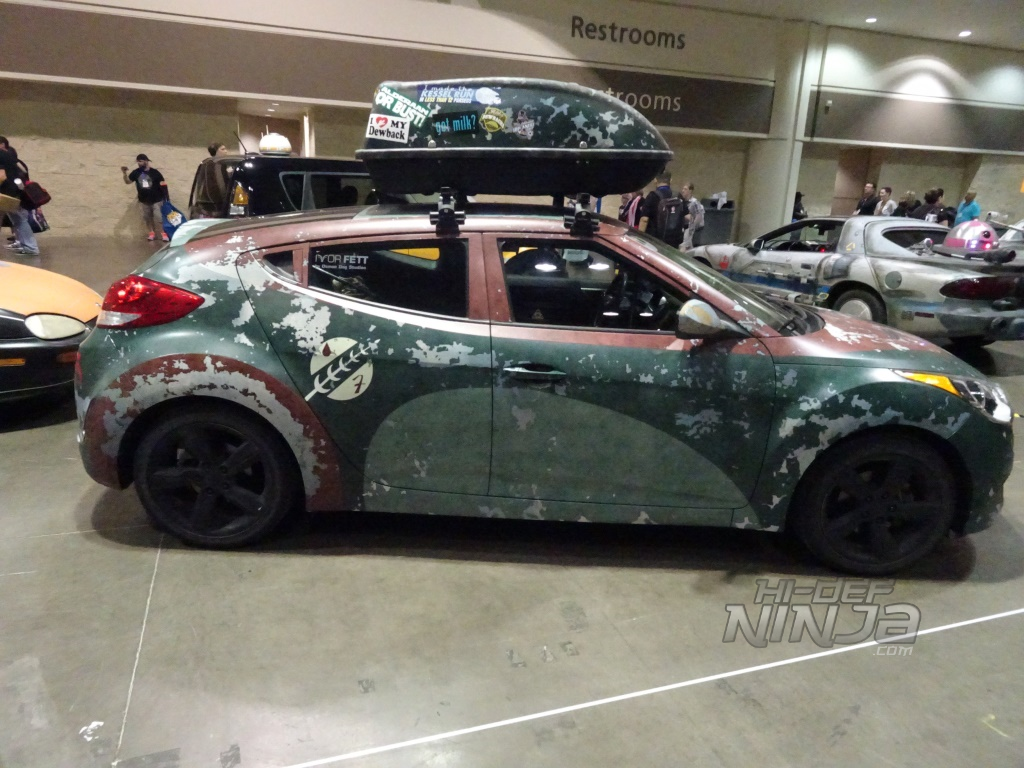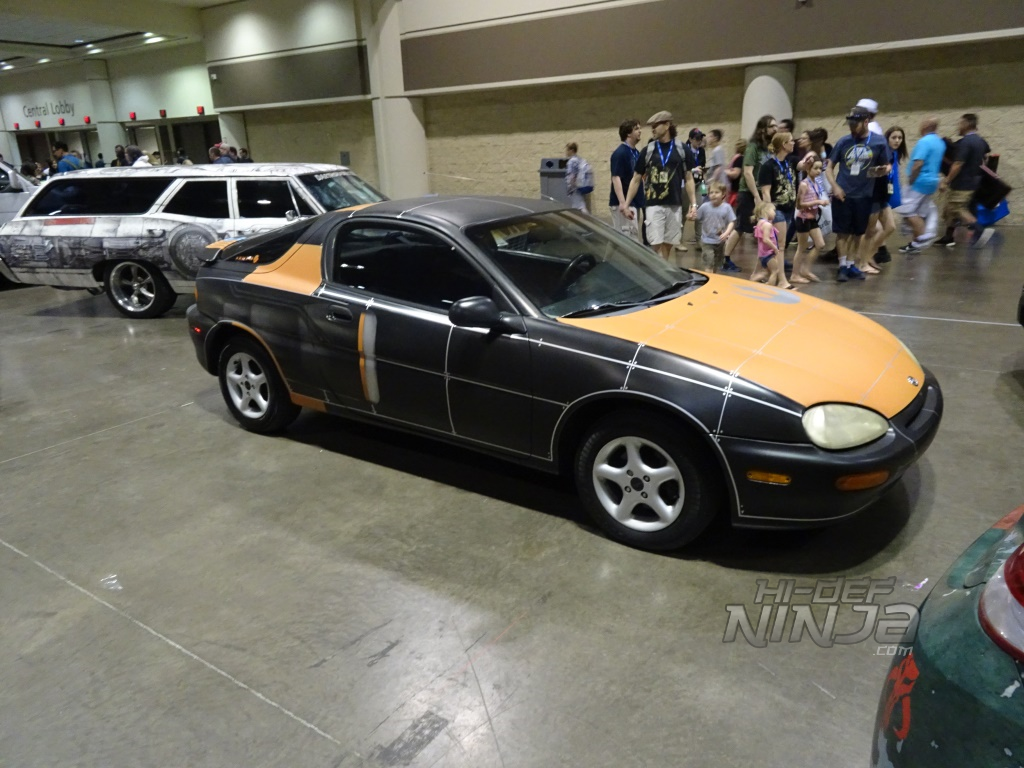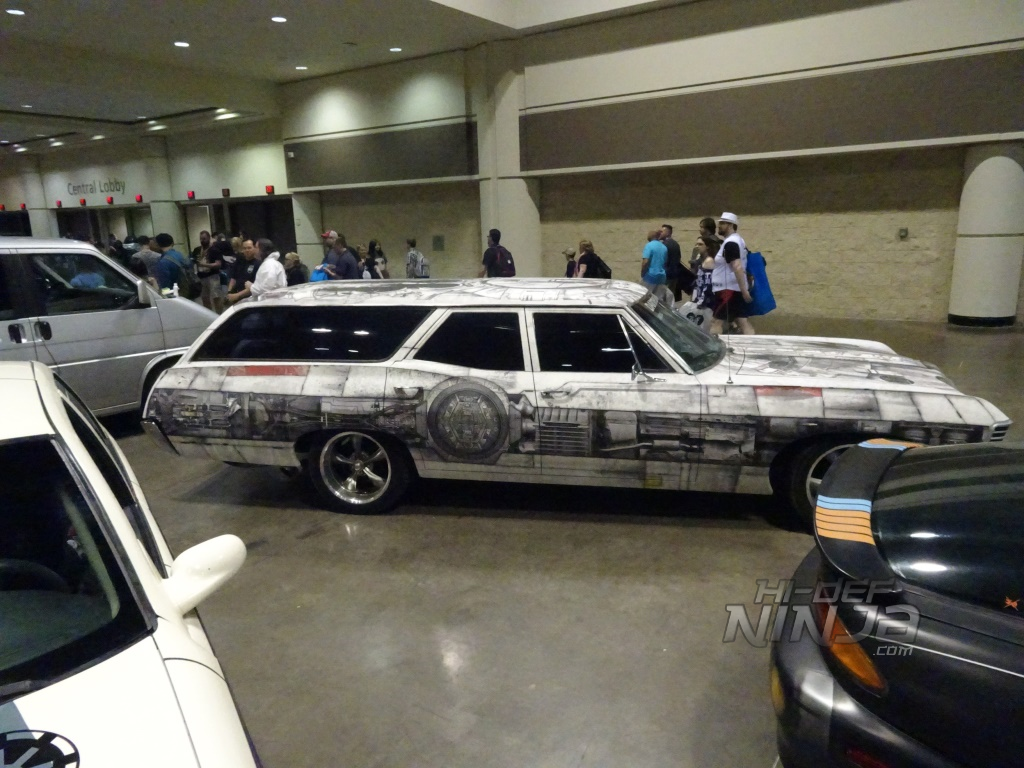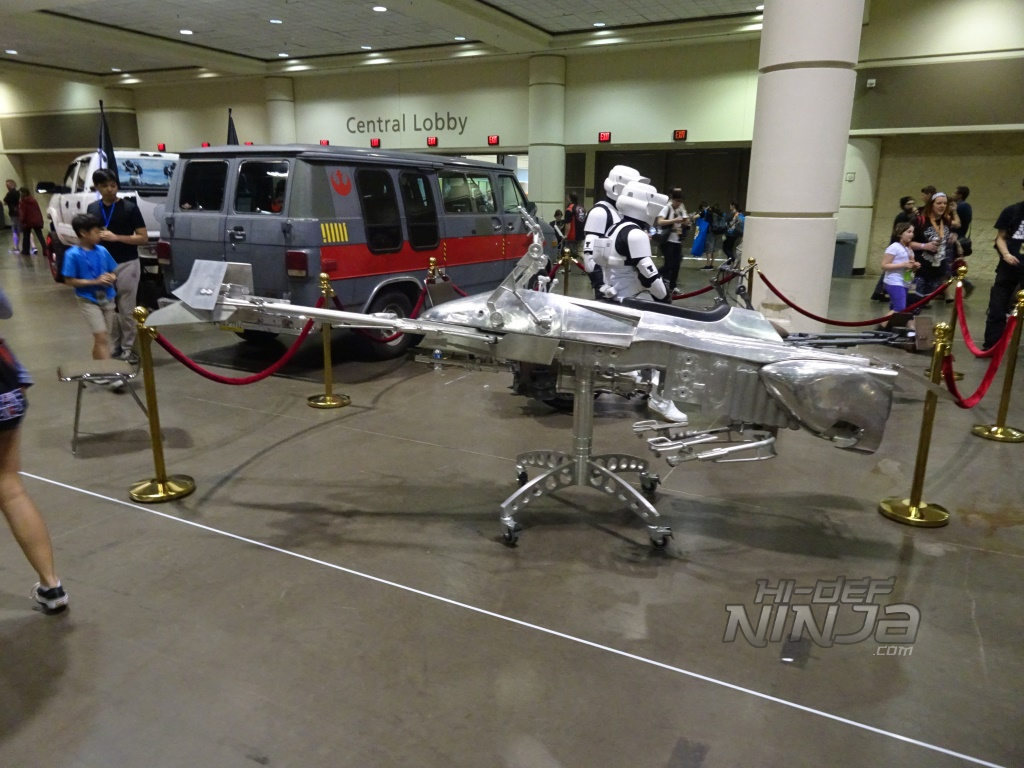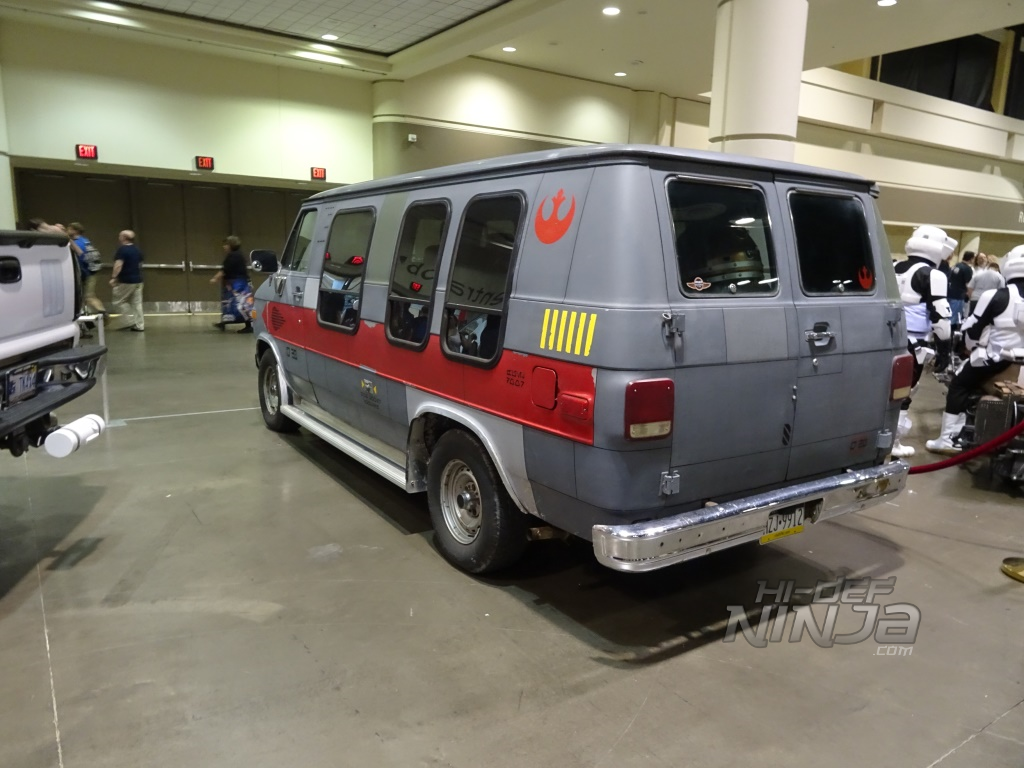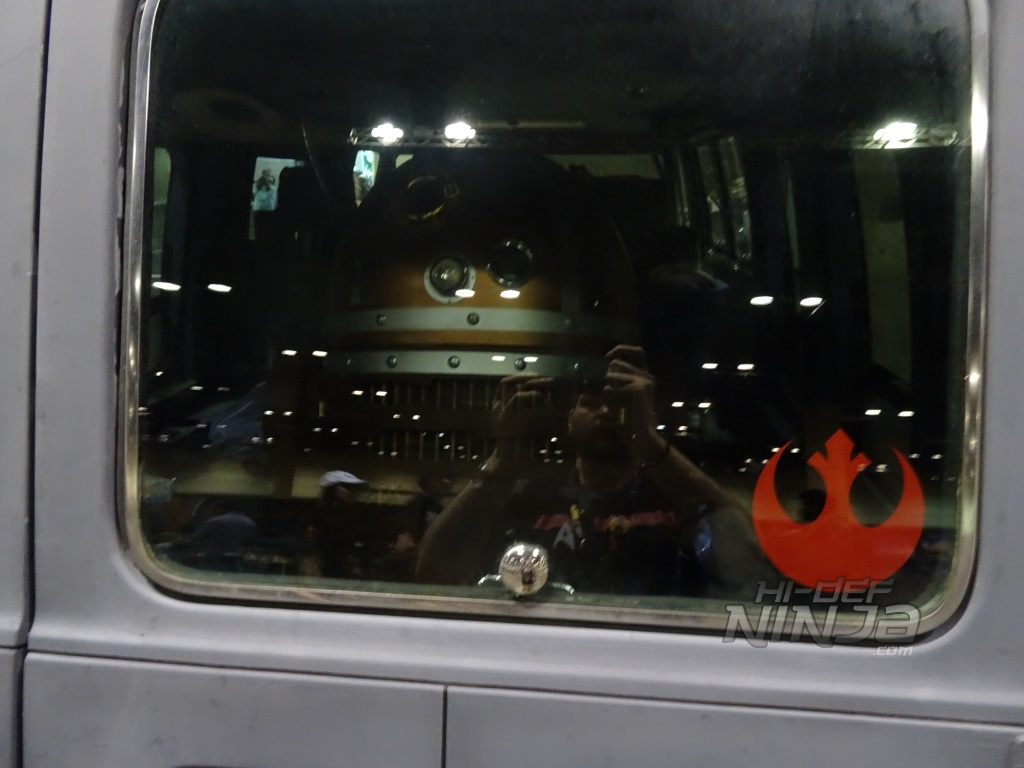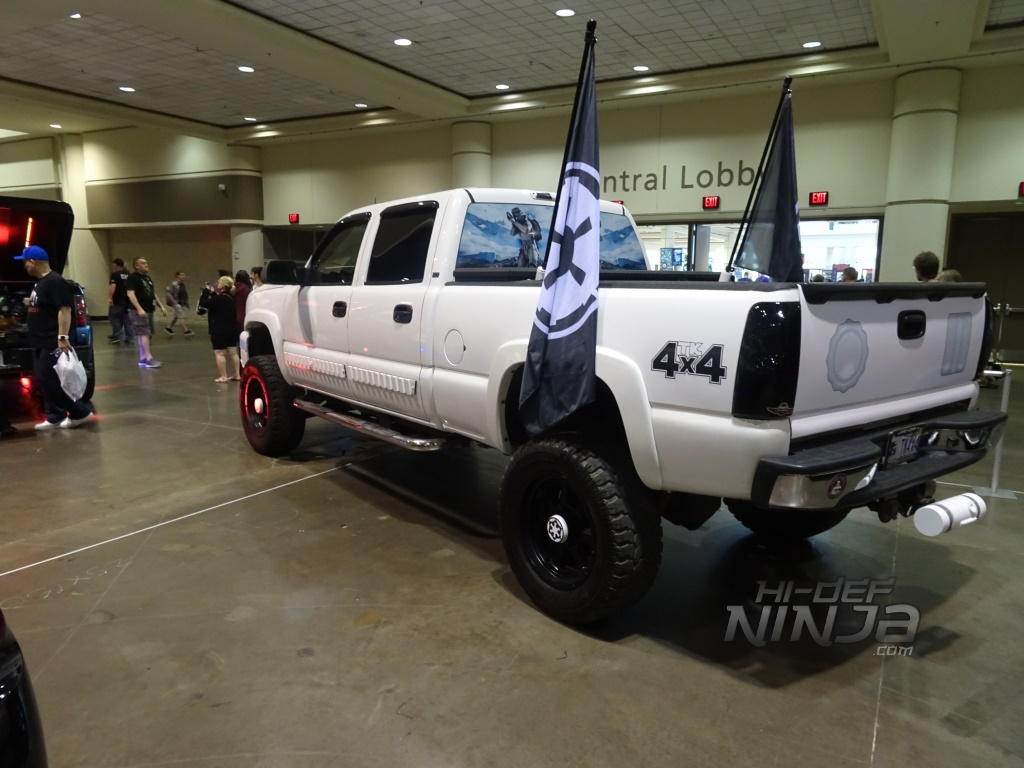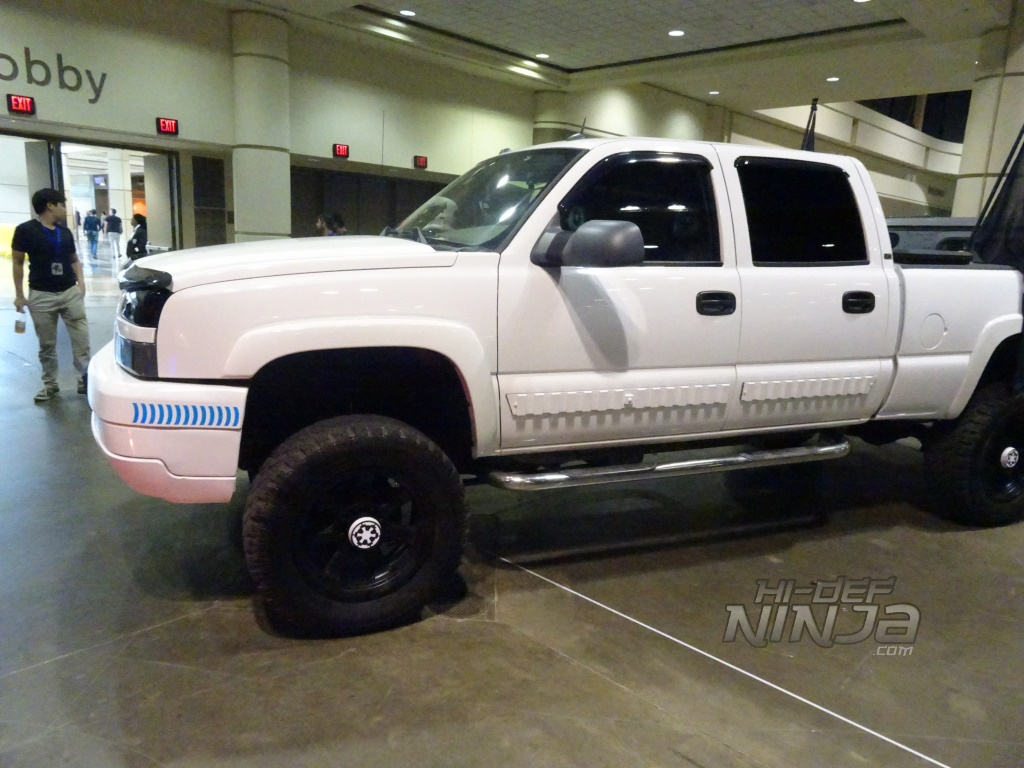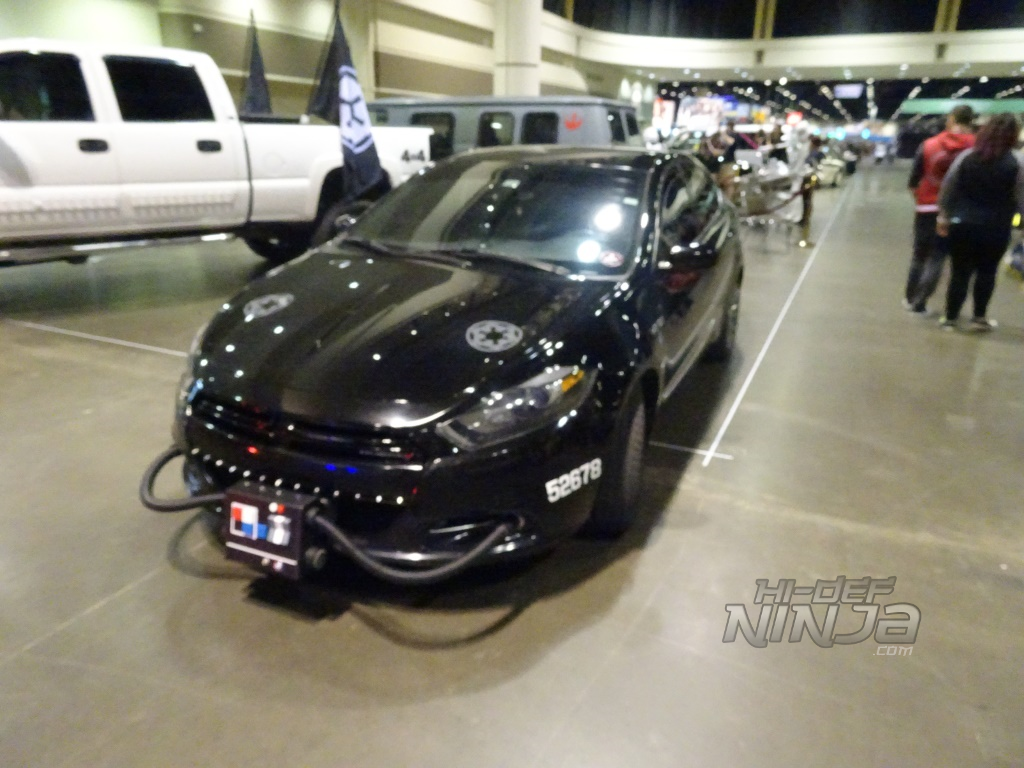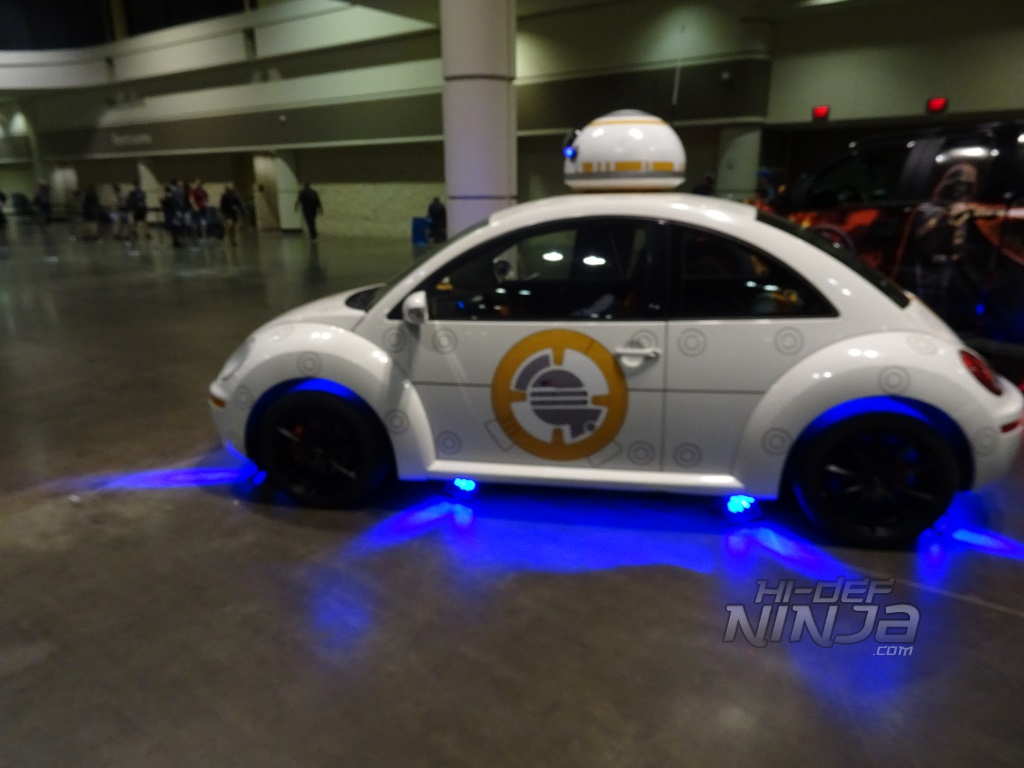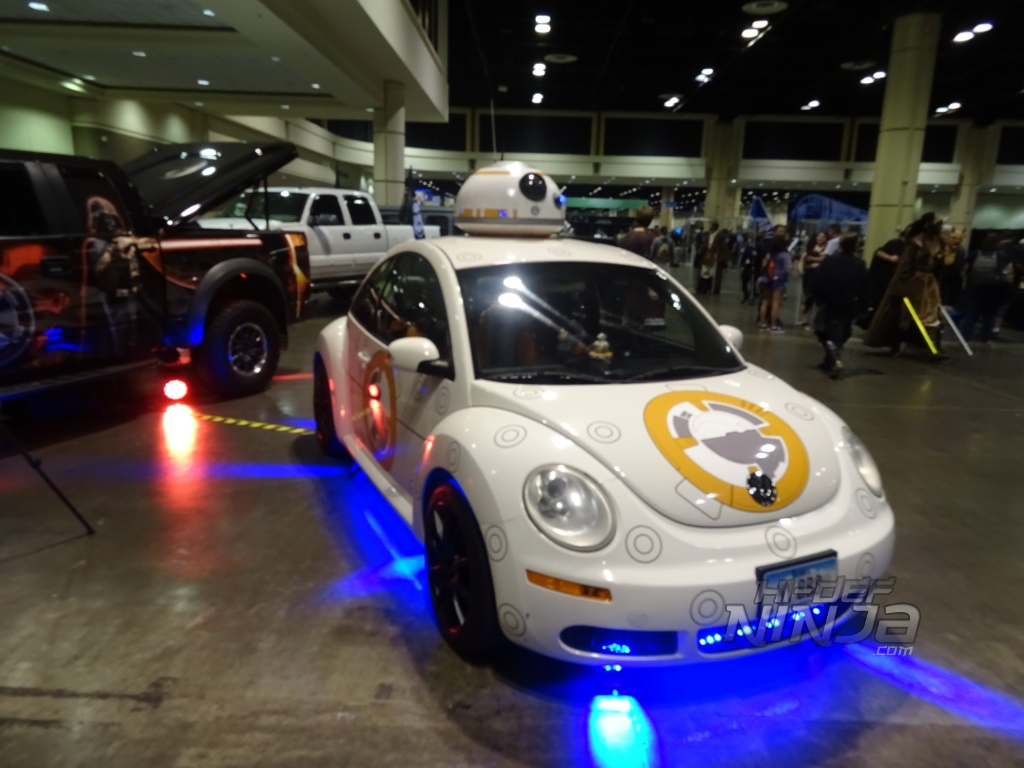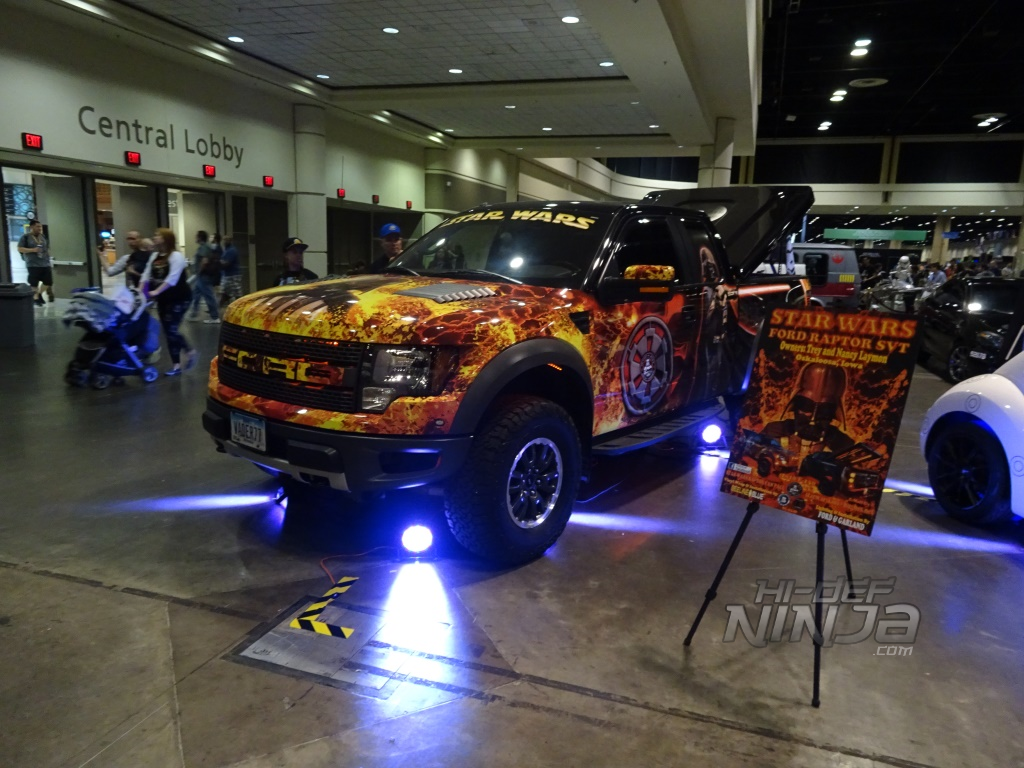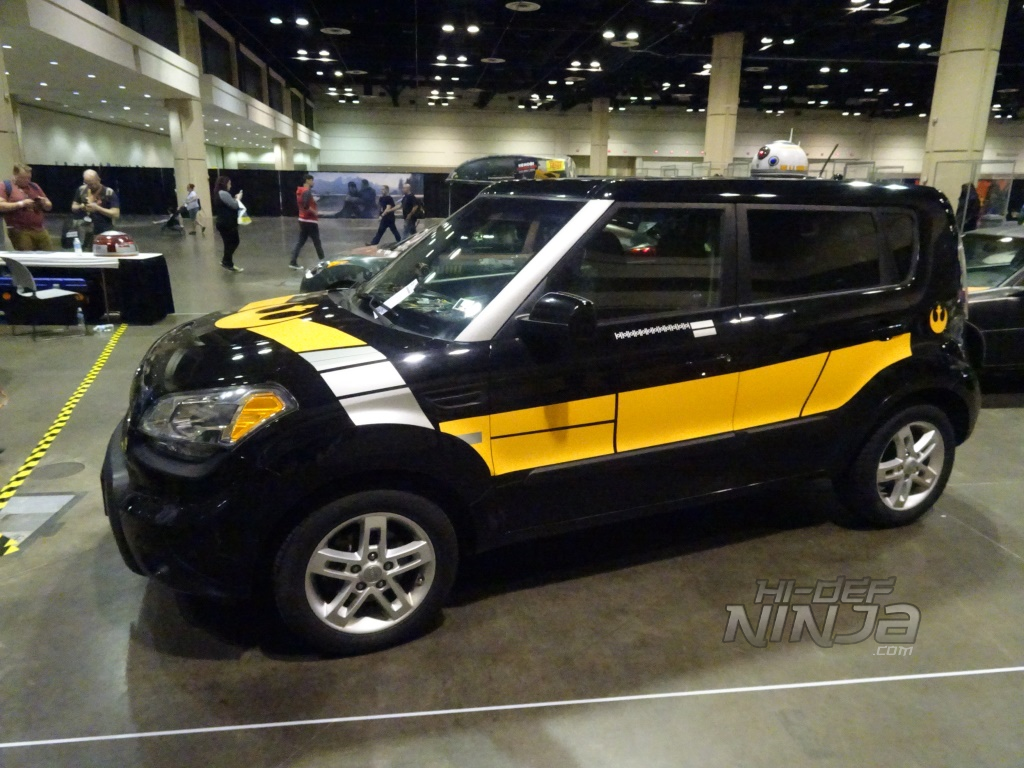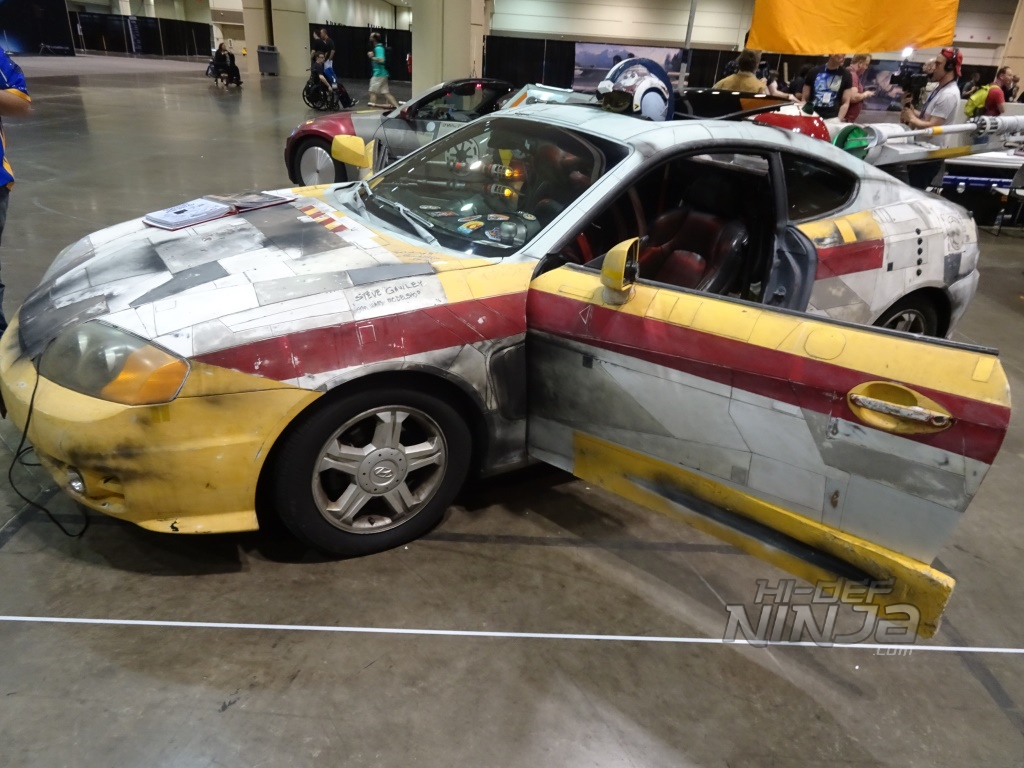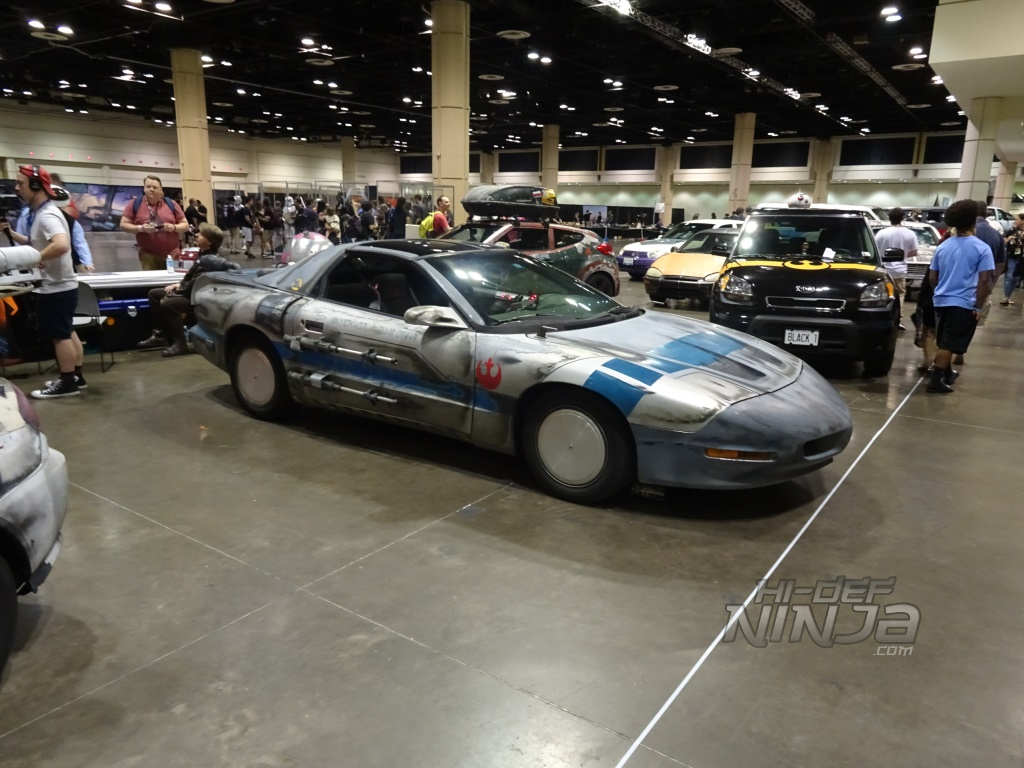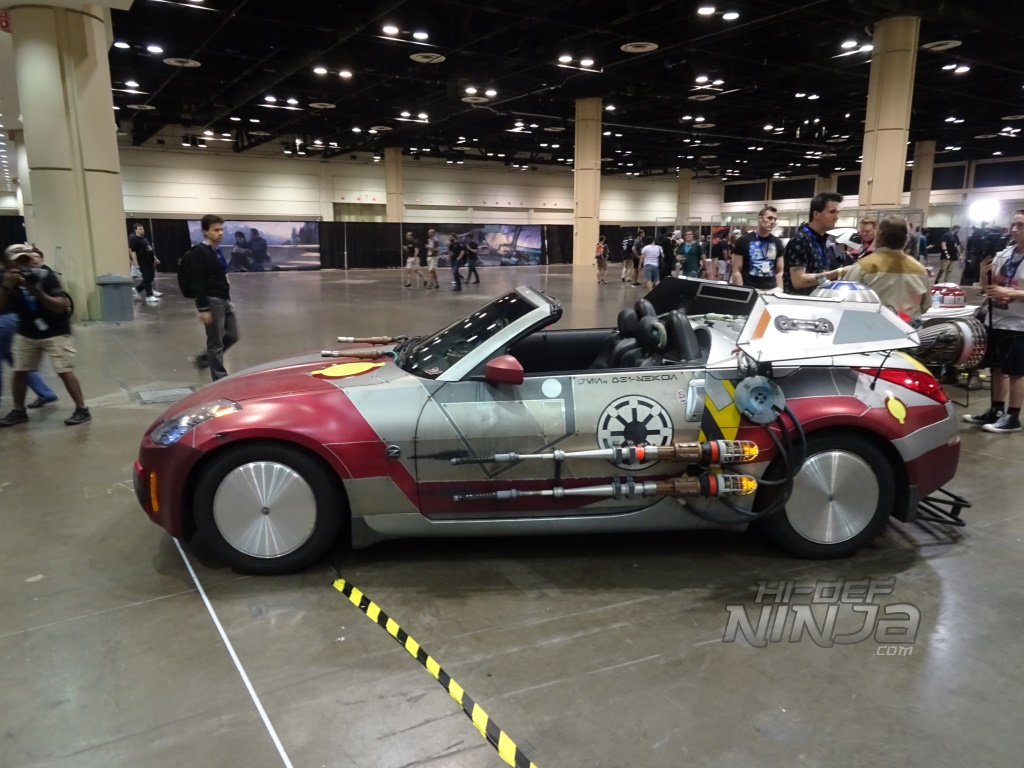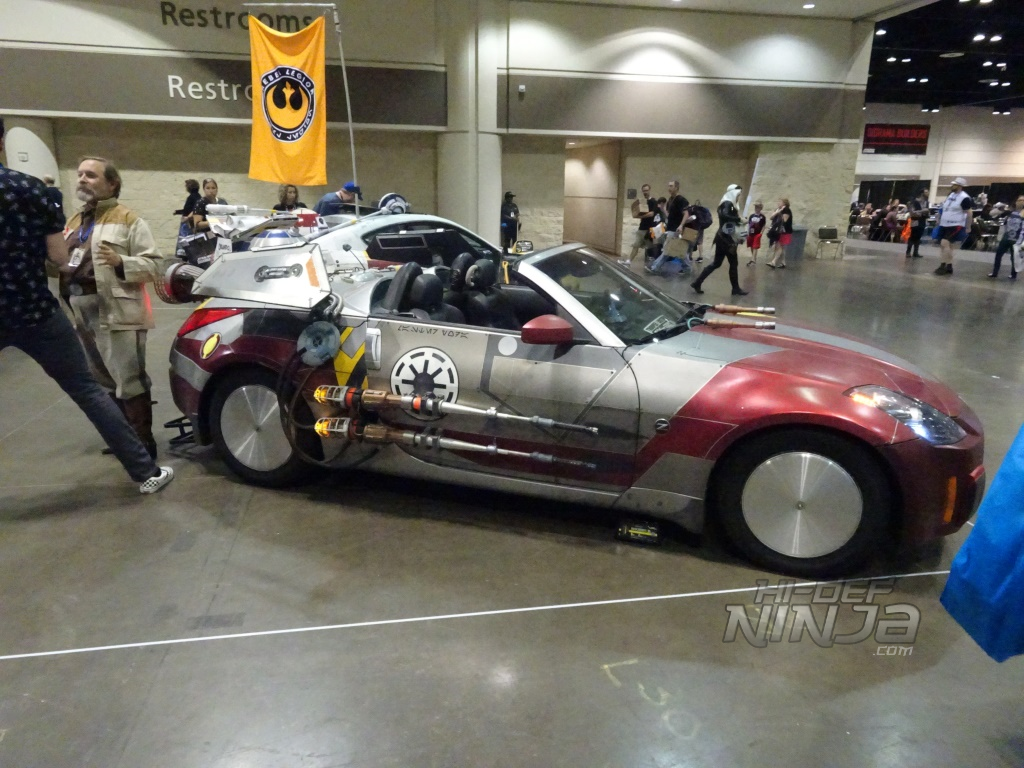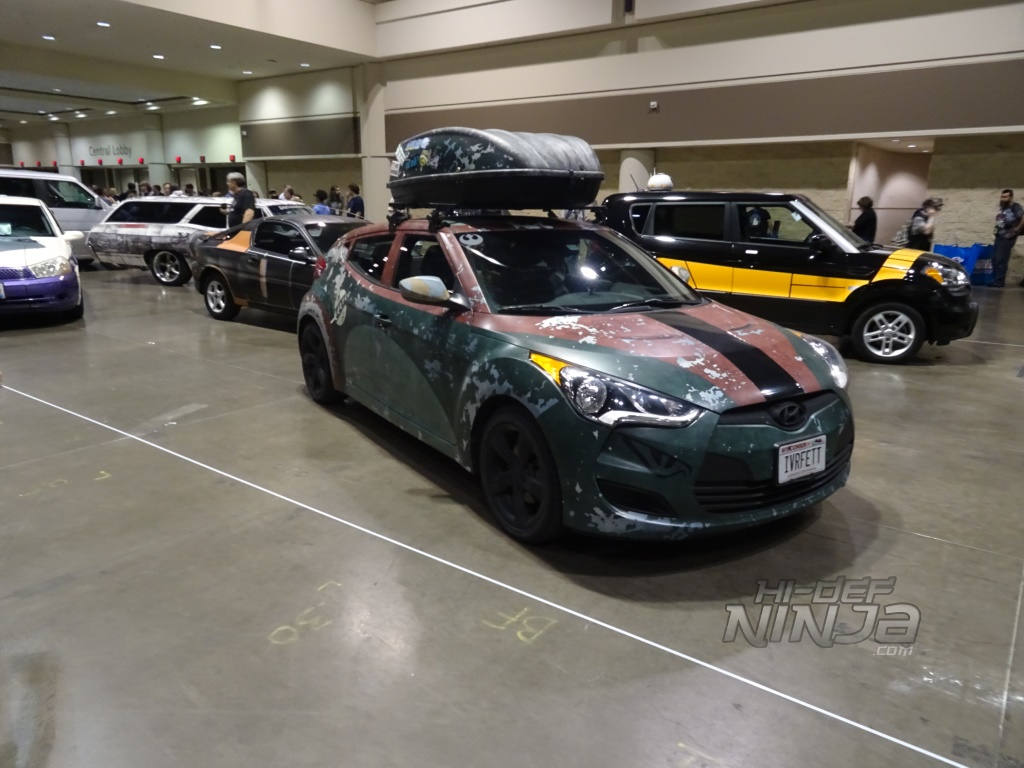 DROID BUILDERS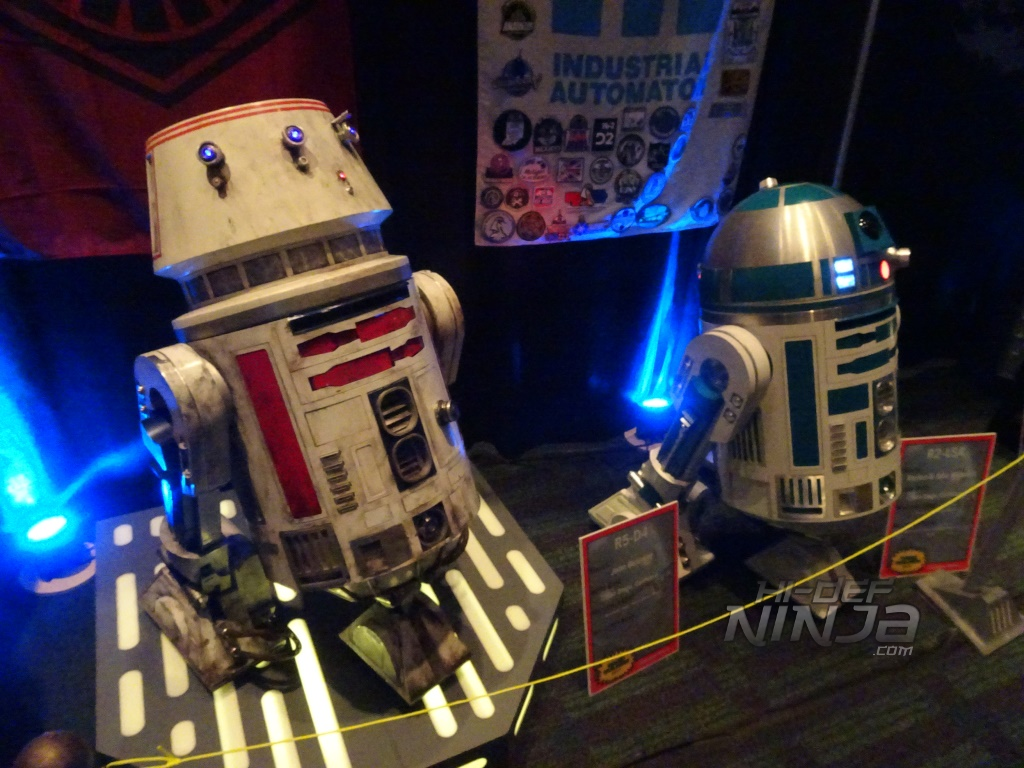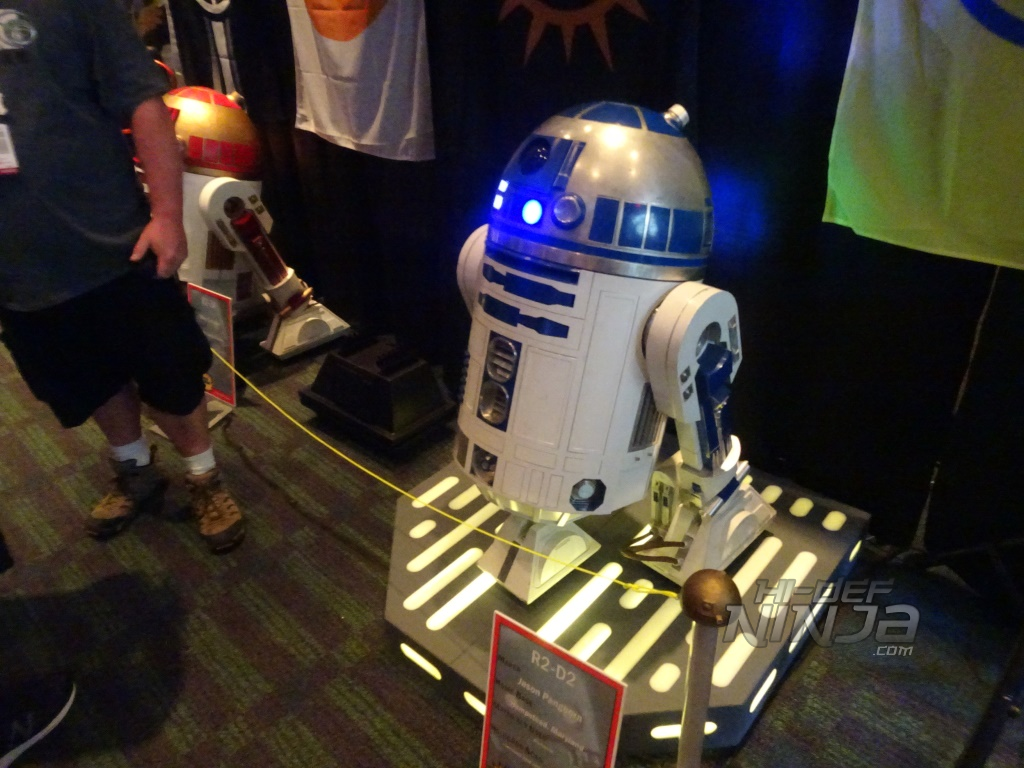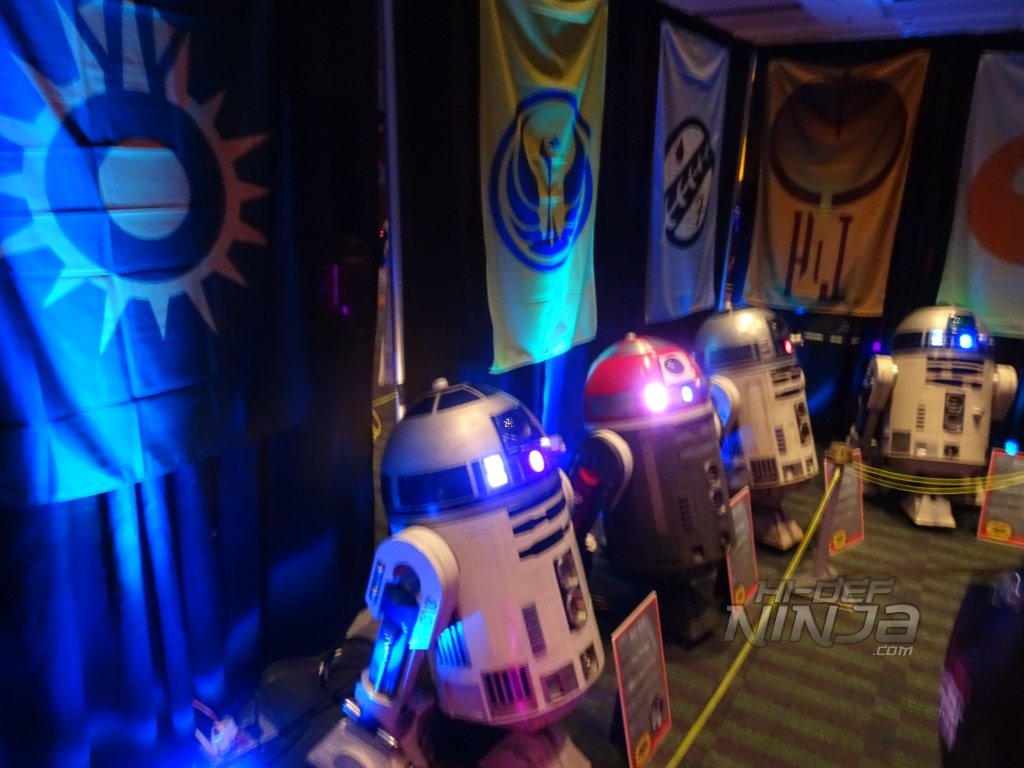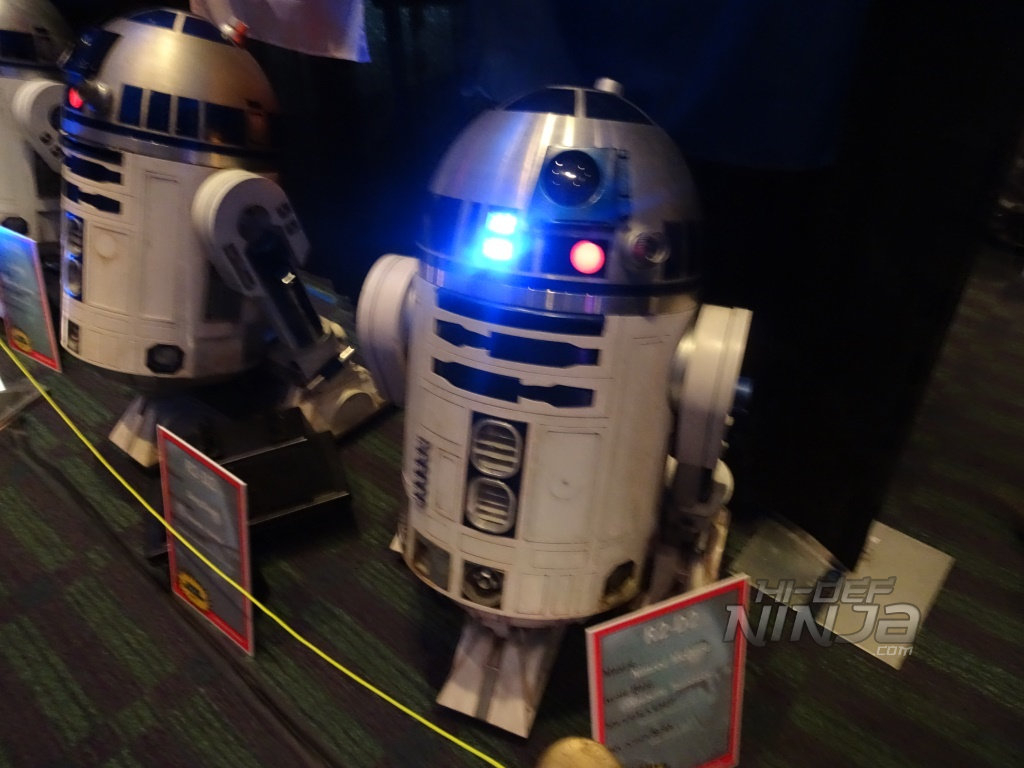 REBEL LEGION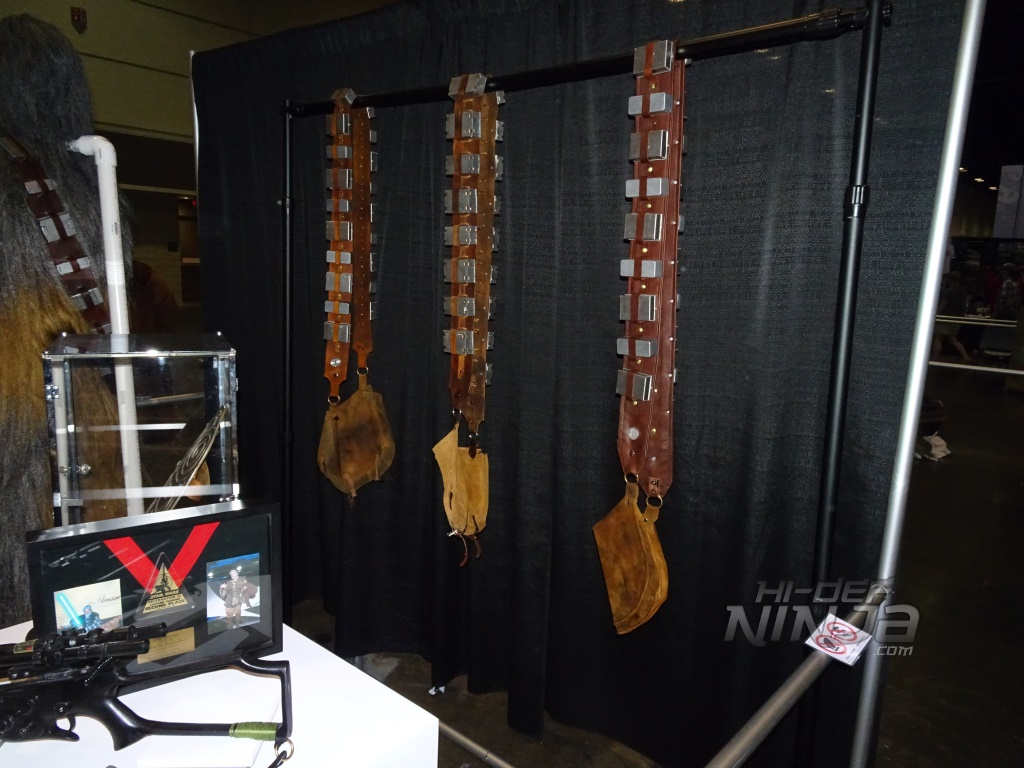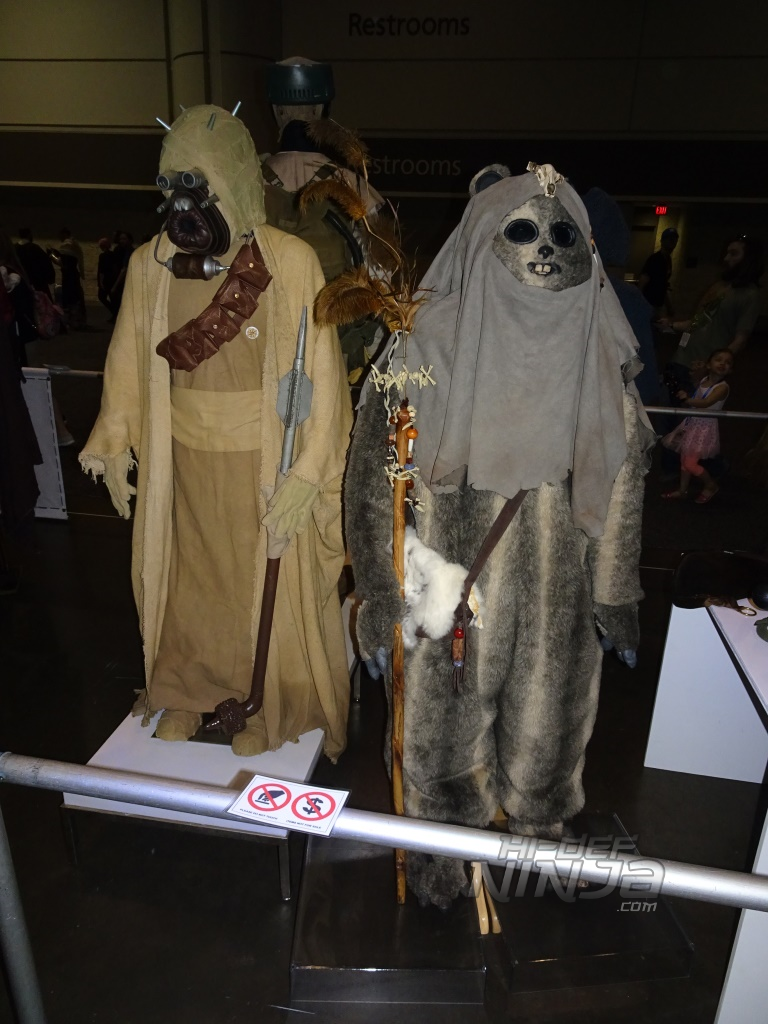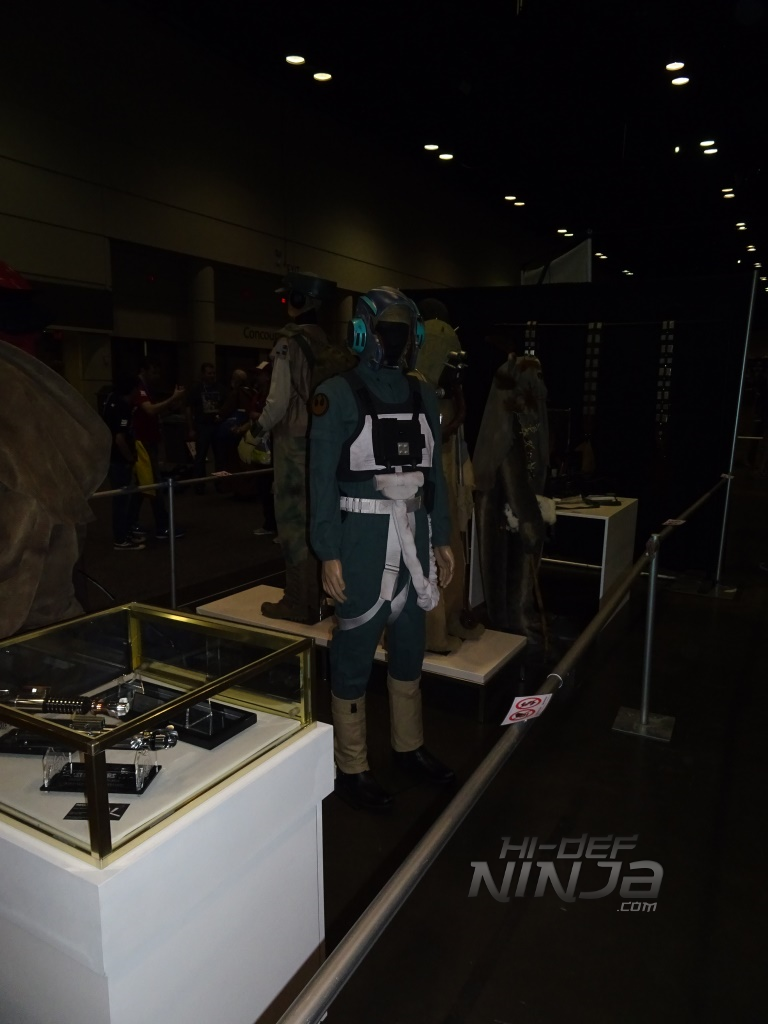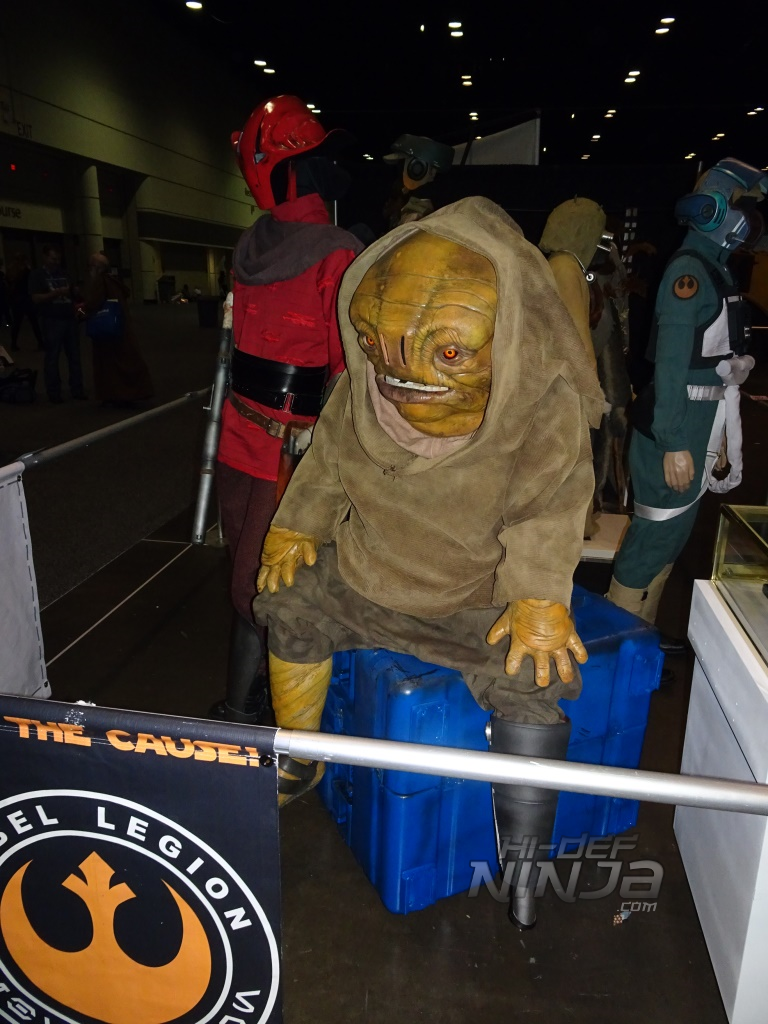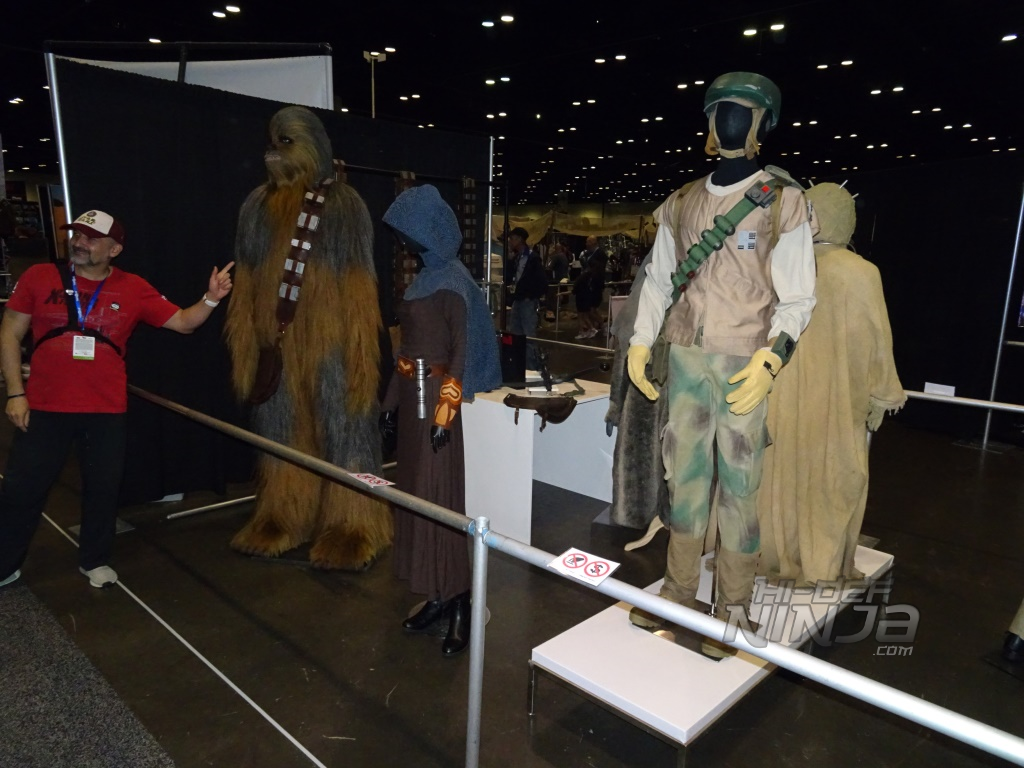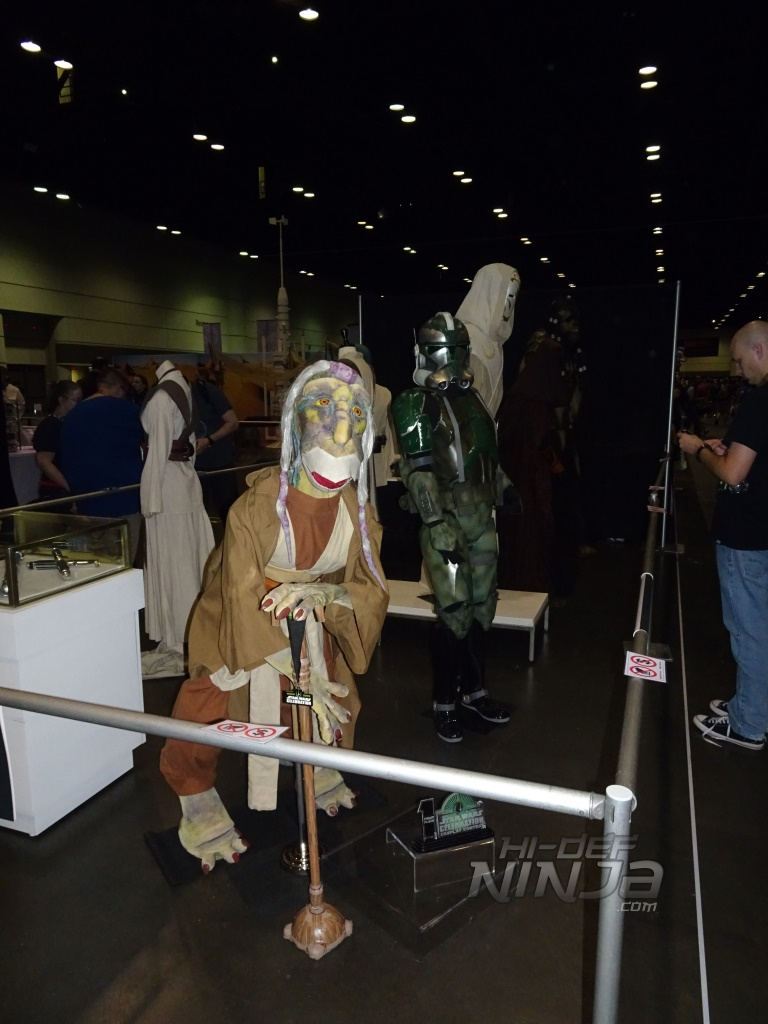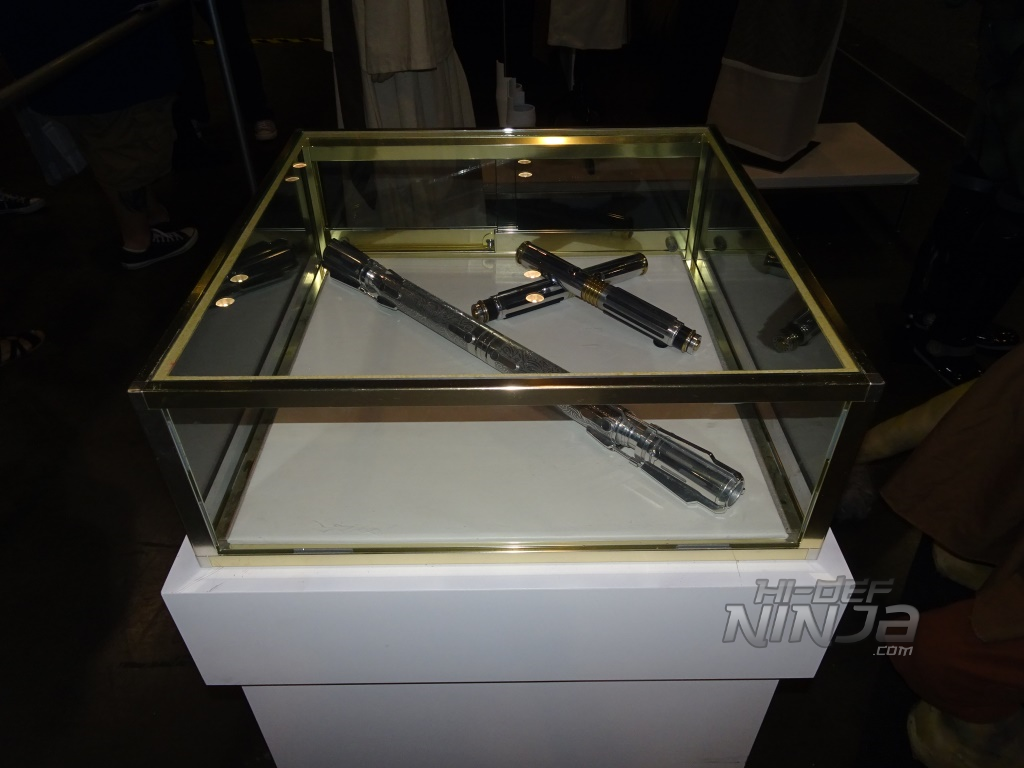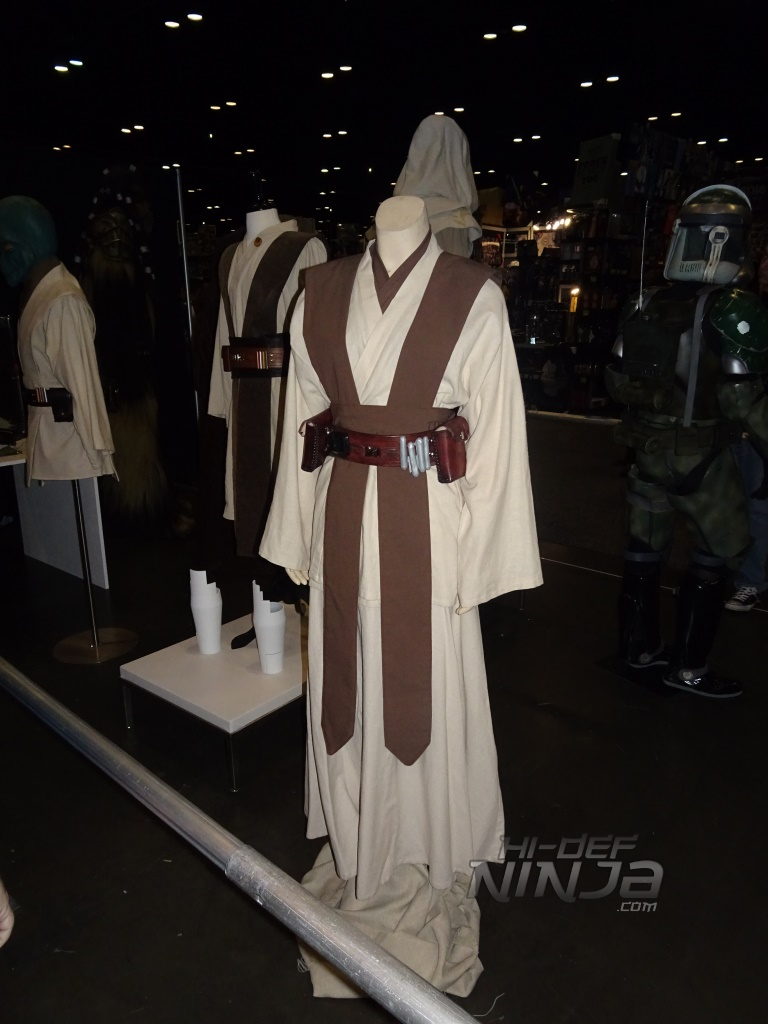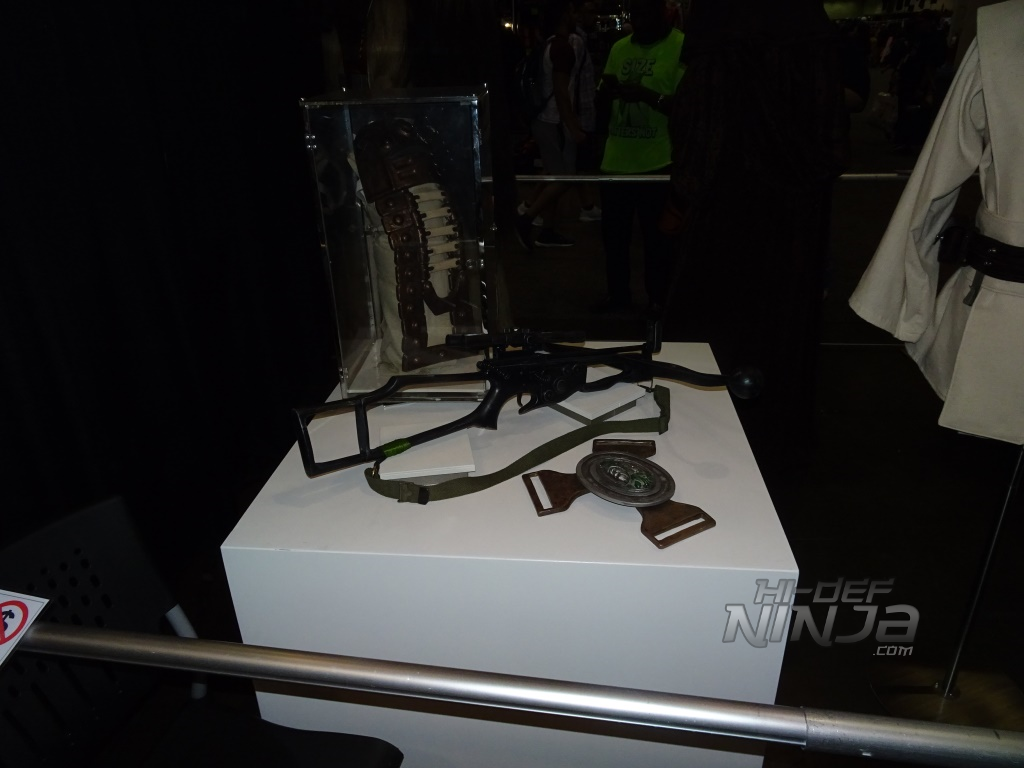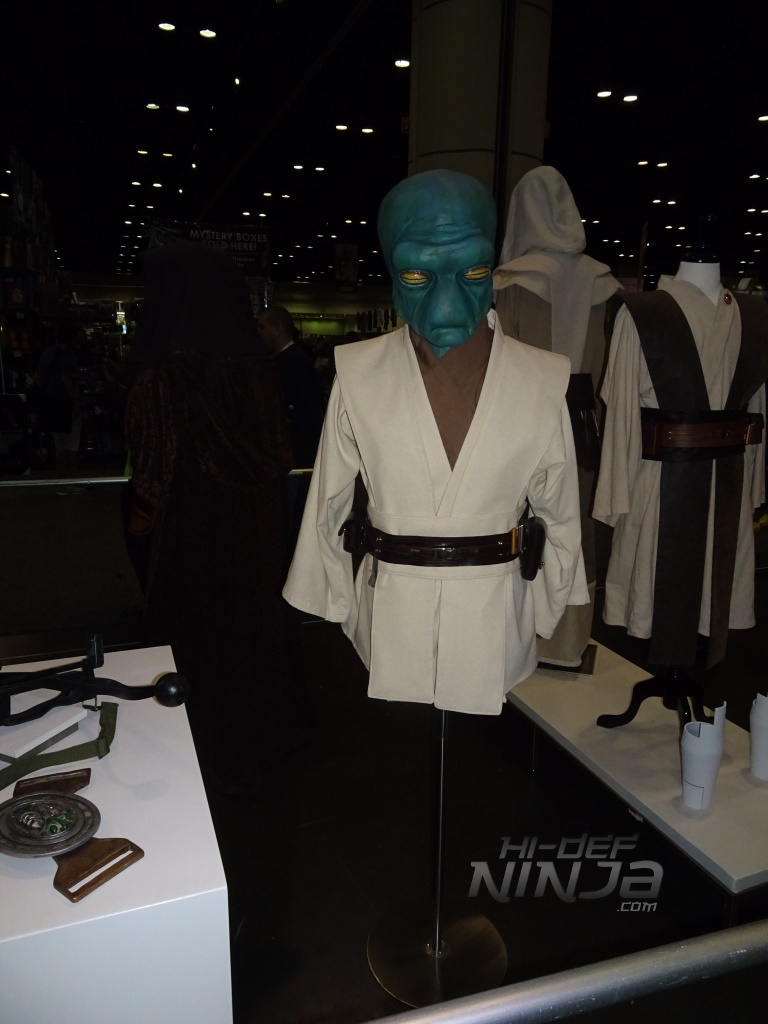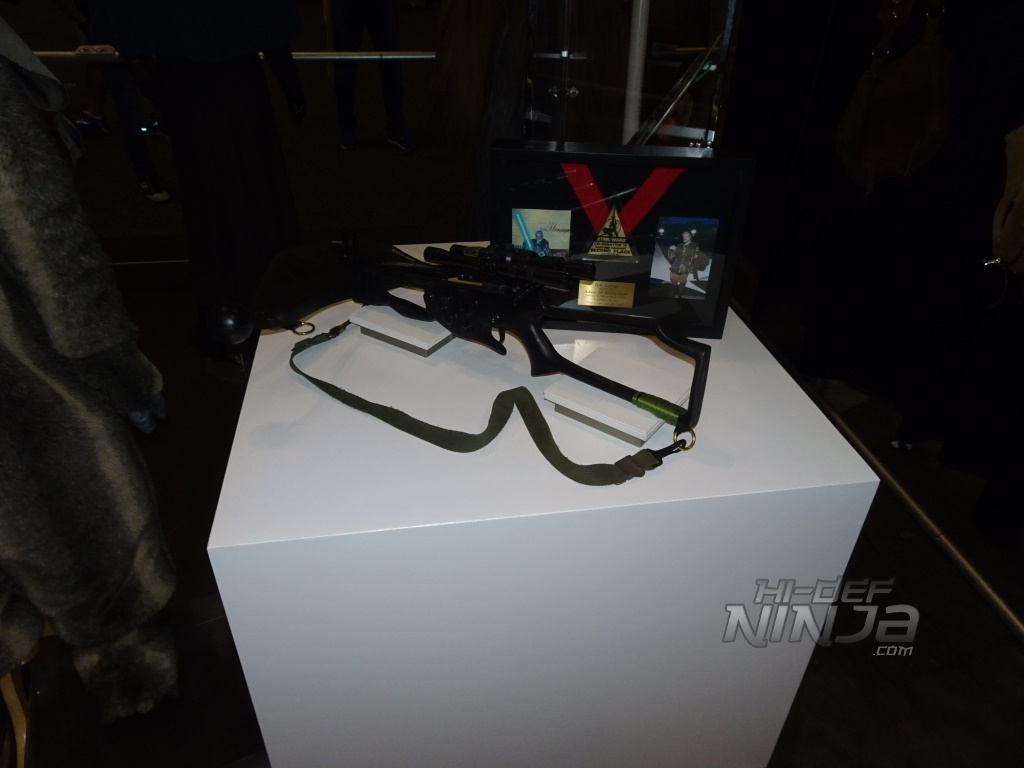 STAR WARS SHOW AREA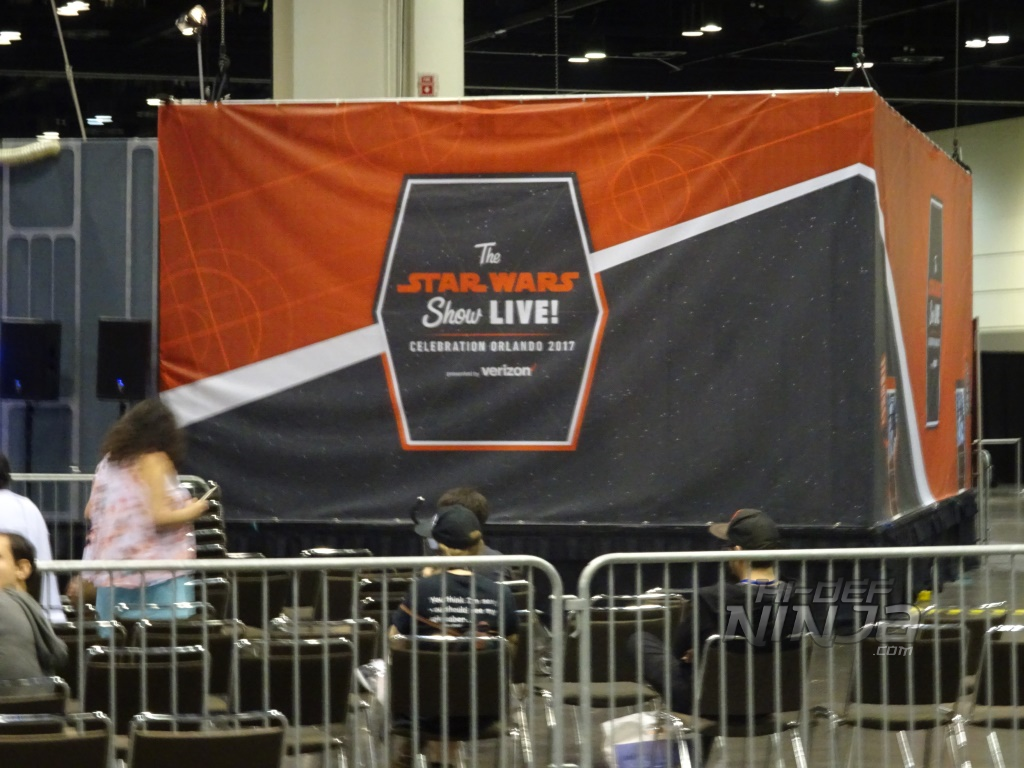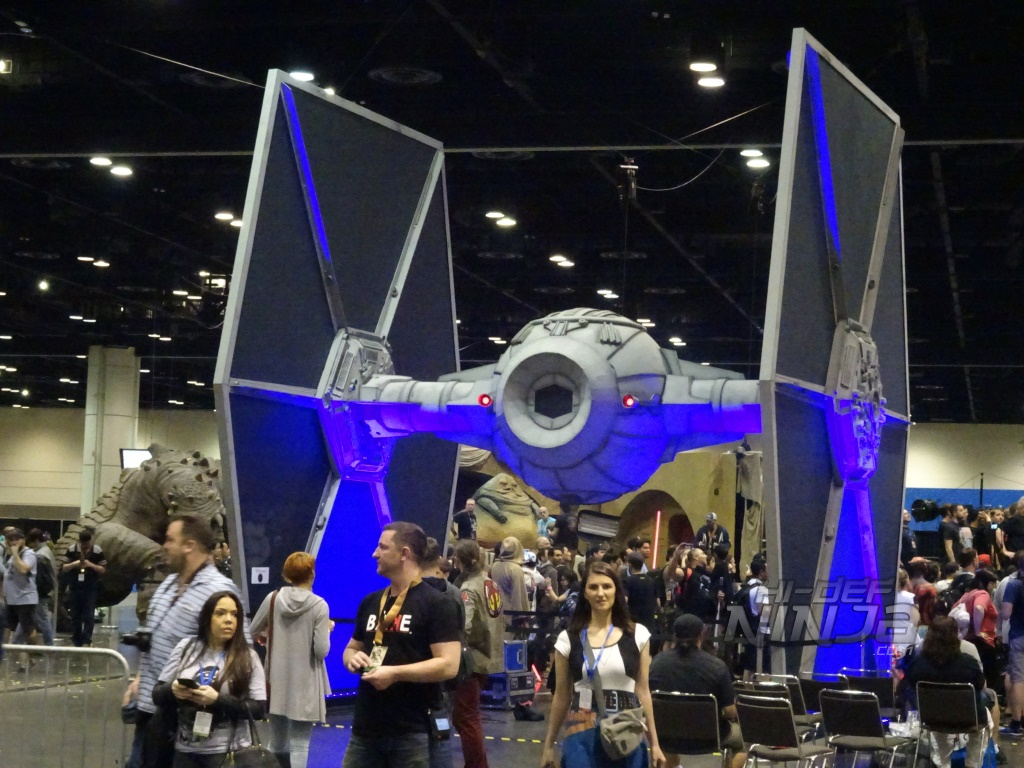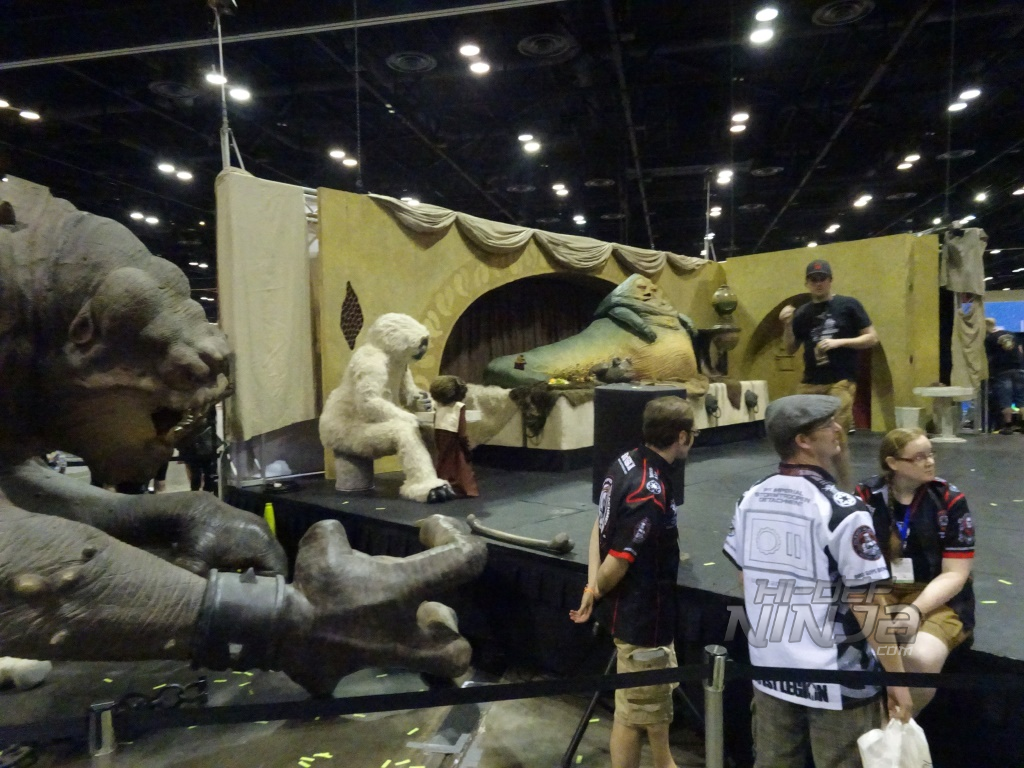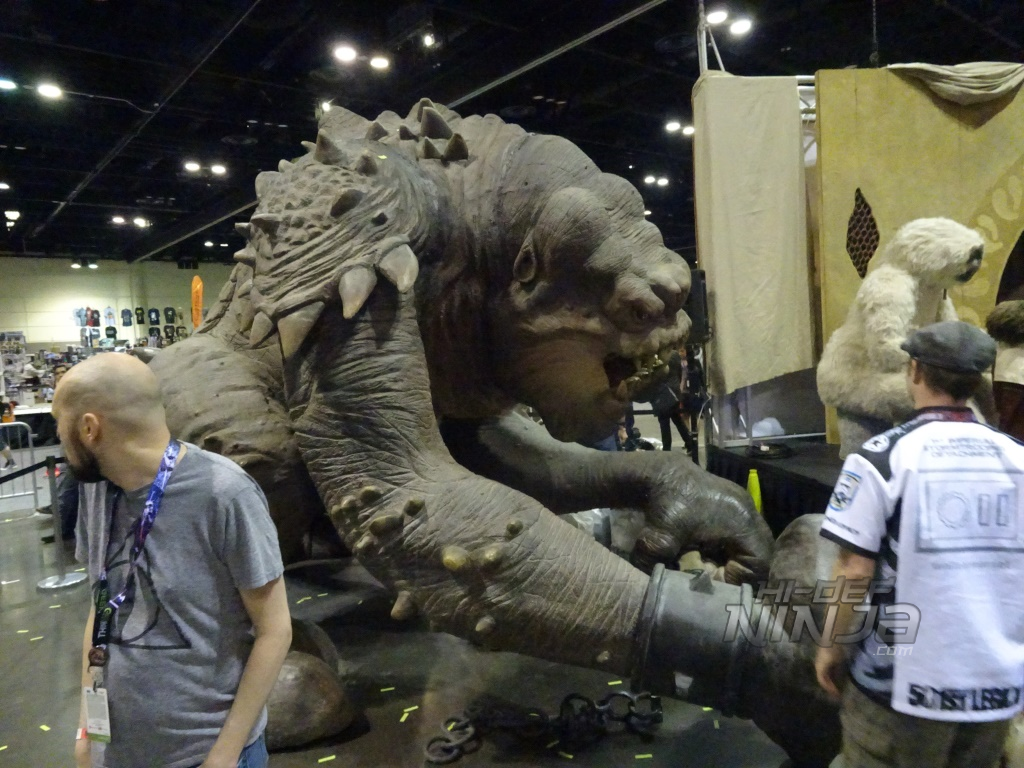 GENERAL SHOW FLOOR PHOTOS