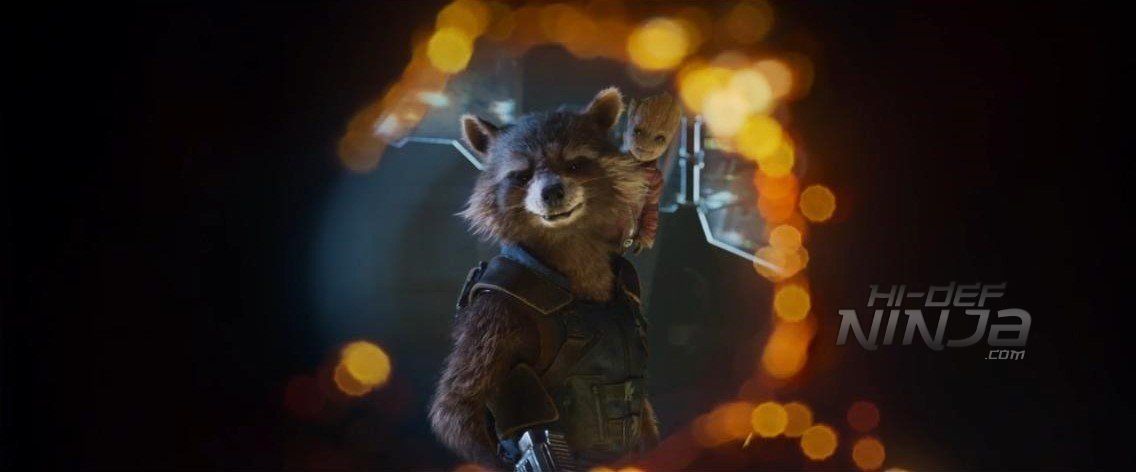 The merely entertaining GUARDIANS OF THE GALAXY VOL. 2 misses the chance to become another important chapter in Marvel's ever-expanding franchise.
WARNING: MASSIVE SPOILERS AHEAD!
Review by Matt Cummings
The month of August at the nation's box office used to resemble a mausoleum, an empty and cavernous space once filled with happy teens, content parents, and theater owners who now sit around wondering where those good times went. But when GUARDIANS OF THE GALAXY arrived in 2014, it suddenly became Summer all over again. Taking home a record $333m domestically, it still ranks as the #1 August release, eventually making over $773m worldwide. If this charming and disarming behemoth proved anything, it's that audiences will flock to great movies regardless of their release date. And while GUARDIANS OF THE GALAXY VOL. 2 will make a ton of money during its May release, the new timeslot doesn't signify a markedly better product, suffering in key areas while still managing to entertain.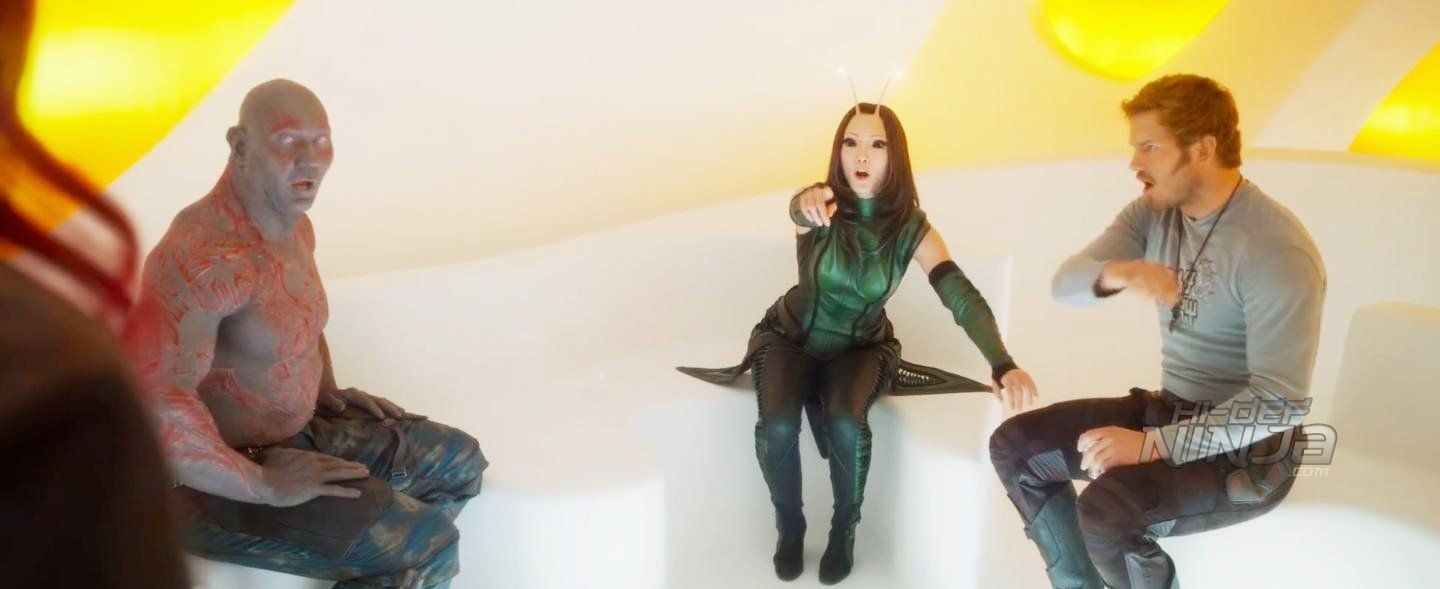 THE MOVIE
As The Guardians of the Galaxy resolve one universal conflict after another, its leader Star-Lord/Peter Quill (Chris Pratt) is haunted by the location of his still-absent father, while Gamora (Zoe Saldana) and Drax (Dave Bautista) wonder if Star-Lord will ever be able to assemble these castoffs into an effective team. After a deal goes bad that sees them crash-land on a distant planet, Peter's quest is finally solved with the appearance of none other than the human embodiment of Ego The Living Planet (Kurt Russell). But this family reunion reveals deep cracks in the team's relationship, including Star-Lord's continuing spat with Rocket Raccoon (voiced by Bradley Cooper), each of whom thinks they're better than the other at everything. Heartened by the in-time arrival of his powerful father, Quill soon learns that not all is what it seems, including the appearance of the empath Mantis (Pom Klementieff). Caught between his loyalty to The Guardians and his father, Quill must also keep Gamora's relationship with her bruising sister Nebula (Karen Gillian) from exploding into a galactic war, while Yondu (Michael Rooker) faces tough realities when his boss (Sylvester Stallone) disowns him from The Ravagers.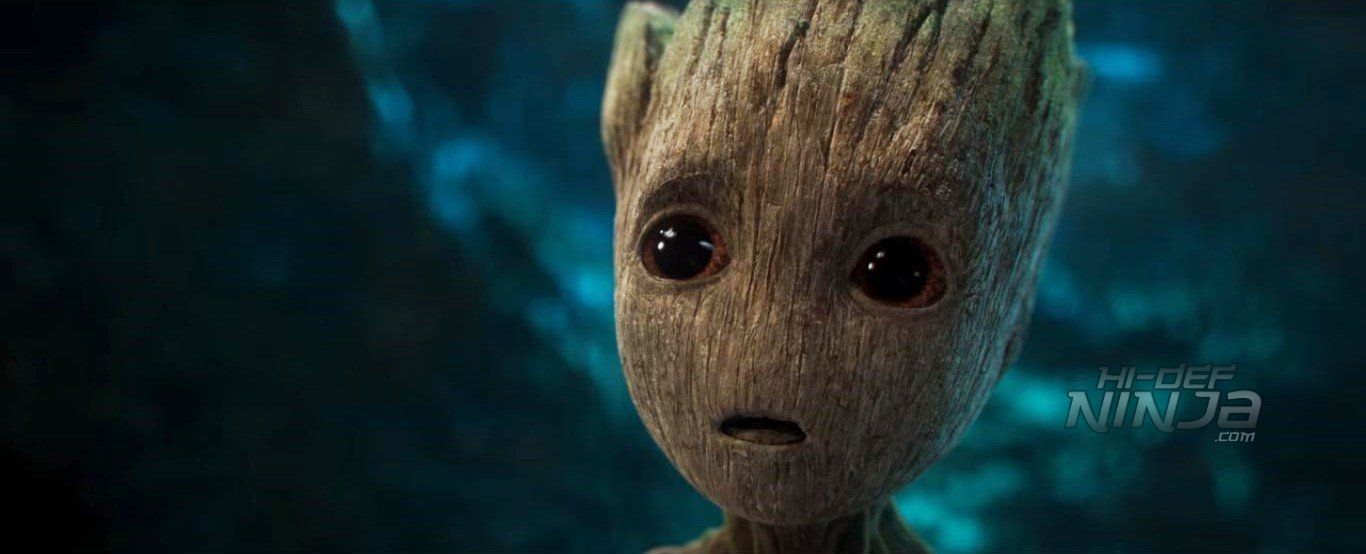 Right away, you get the sense that Director James Gunn is cashing in his chips, leaving the storytelling to some old lady from Idaho while he celebrates in the Champagne Room. From the odd beginning to the rather abrupt ending, VOL. 2 feels like a series of comedic vignettes surrounded by a paper-thin story about family. It's like the poison that's infected the FAST AND FURIOUS franchise has found its way here. Sure, those moments are really funny, but when story and characters are subverted for a laugh it turns the movie into nothing more than a diet soda. While one enjoys the bubbly, but you'll be damned to remember anything specific about it (unless you're a comic nerd who's berating Gunn for re-conning these cosmic crusaders). The once-amusing team of rough-edged pirates has now become a bickering, less-fun version of themselves. Gamora hates her father Thanos, hates her relationship with Nebula, and hates what her team has become. Rocket is like an old man, gripped by a curmudgeon style that gets old fast because for the most part we know what we're going to get. Drax seems like the only person who's having a good time, when in the comics he's perhaps the darkest of the team members. But it's not just the characters that seem to fail us.
VOL. 2 never reveals Thanos, nor does it move towards the necessary sixth Infinity Stone, missing yet another great opportunity to reveal The Mad Titan or even introduce him beyond someone sitting on the sidelines whom we might remember when his "time" actually arrives.  He is the Darth Vader of this universe, a bad guy with few equals and one who should have been forefront here as the master manipulator that he is, presenting a very real problem for The Guardians, even for a force as powerful as Ego. These were elements I expected to see in a GUARDIANS follow-up, not because they had already done some of it in the original, but because we're inching closer to the INFINITY WAR double feature. It's clear now that Marvel will make us wait until that two-parter to involve Thanos in any meaningful way, which means all we get here is jokes and a climax that's only half of what it could have been. Gunn's alternative – bringing back The Ravagers – never amounts to anything significant, as they come off looking like MAD MAX space-cast-offs, led by the stilted and cut-off performance of Stallone. For as long as VOL. 2 is, Stallone's role feels like a victim of the editing room, even while the film does manage to succeed in other ways.
Comic nerds are guaranteed to like at least one of the four after-credit scenes and the cameo contained within Gunn's 2-hour-16-minute production. In fact, you might experience the sound of nerdgasms afterwards, so have your handi-wipes ready. There are other things to like as well: Rooker's Yondu is a stabilizing and meaningful influence to the team, dealing Rocket a gut-punch of a character assassination that reveals the mammal's inner demons without giving away his quite interesting backstory. Baby Groot is as cute throughout as he looks in the trailers, and still another end credits scene sees him dealing with the pains of puberty, much to another character's consternation. Klementieff's portrayal of Mantis helps to establish this under-appreciated member of Comic Artist Dan Abnett's 2008 now-classic team, which paved the way for this series' conception in the first place. And while Mantis' interaction with Drax is genuinely hilarious, that's all it is. Marvel's "storytelling" merely provides for the characters to engage each other in pithy comebacks without really getting to know them. Gamora is just unhappy throughout at having to deal with all the testosterone and her bratty, universe-killing sister, while Rocket and Star-lord have at each other because…well…that's what space-bros do. Hidden under all that bravado is the message that family is sometimes right under your nose, whether you realize it or not.  It's an overly-simplistic viewpoint that Gunn sometimes makes effective, but we've seen this sort of storytelling before, which could have been made better had the core plot been filled with higher stakes.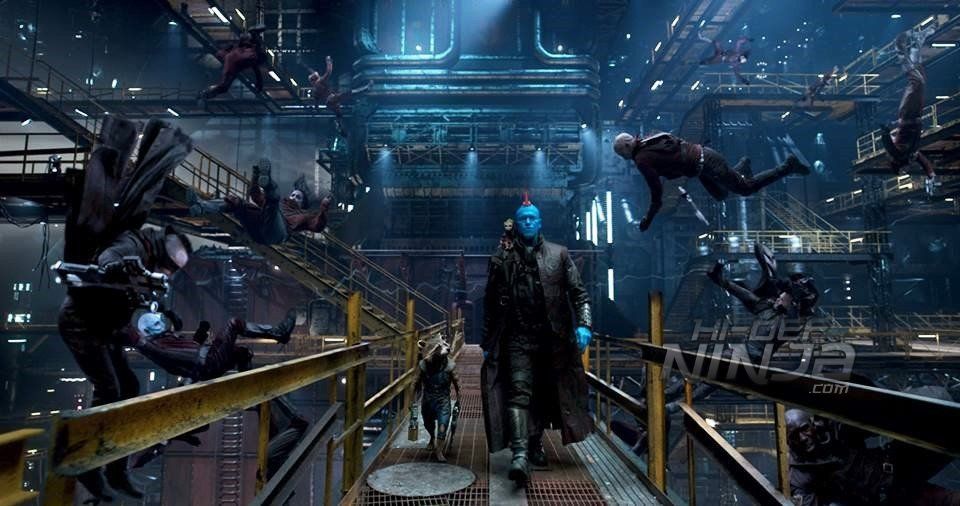 THE BOTTOM LINE
What could have been a far-reaching and important chapter in the Marvel Cinematic Universe, GUARDIANS OF THE GALAXY VOL. 2 doesn't measure up to 2016's DOCTOR STRANGE or the game-changing CAPTAIN AMERICA: CIVIL WAR. For a franchise headed into the universal conflict known as INFINITY WAR, this one will initially entertain travelers until they realize that it's more of a detour than a necessary penultimate throwdown. But do stay for the cavalcade of end credits scenes, as they will at least give you something to talk about. There's some real gems there, unlike this very run-of-the-mill Marvel experience.
GUARDIANS OF THE GALAXY VOL. 2 is rated PG-13 for sequences of sci-fi action and violence, language, and brief suggestive content, and has a runtime of 136 minutes.