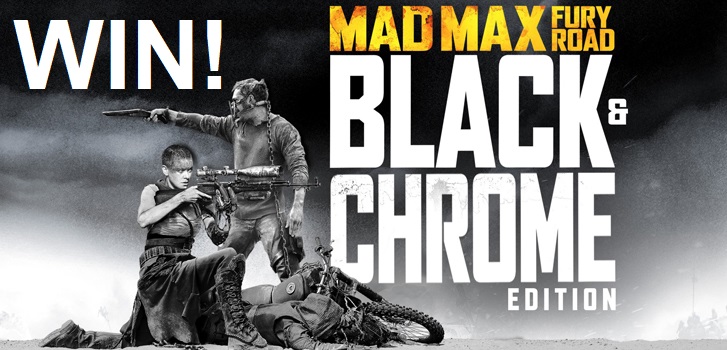 In the end, only the mad will survive when "Mad Max: Fury Road Black and Chrome Edition" arrives onto Blu-ray™ and Digital Download on May 15 from Warner Bros. Home Entertainment. Directed by Academy Award®-winning filmmaker George Miller ("the original Mad Max franchise") and starring Tom Hardy ("The Dark Knight Rises") in the title role and Academy Award® winner Charlize Theron ("Monster," "Prometheus") as Imperator Furiosa, "Mad Max: Fury Road Black and Chrome Edition" is the fourth film in the franchise's epic history.
Now not only can you see the Academy Award®-winning? "Mad Max: Fury Road" in its original theatrical version, you can also see "Mad Max Fury Road: Black & Chrome Edition", in visually stunning black and white! Compare and contrast all the intensity and grit of both versions of the film in this 2-disc Blu-ray™ set and discover why mastermind director George Miller calls "Black & Chrome", "The best version of the movie."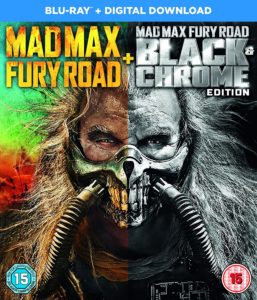 BLU-RAY™ ELEMENTS
"Mad Max: Fury Road Black & Chrome" contains the following special features:
All-New Introduction to Black & Chrome Edition by George Miller
Maximum Fury: Filming for Fury Road
Mad Max: Fury on Four Wheels
The Road Warriors: Max and Furiosa
The Tools of the Wasteland
The Five Wives: So Shiny, So Chrome
Fury Road: Crash and Smash
Deleted Scenes
Warners Bros and the lovely people at Fetch.FM have given the readers at Hi-Def Ninja the oppotunity to revisit this recent blockbuster with it's all new Black and Chrome visuals by giving TWO people the chance to win a copy of the Blu-ray!
COMPETITON IS NOW CLOSED! THANKS TO EVERYONE WHO ENTERED! WINNERS WILL BE CONTACTED DIRECTLY BY EMAIL