The Movie

The Video

The Audio

The Supplements
xXx: RETURN OF XANDER CAGE delivers amazing video and reference-quality audio, but don't expect anything more from this big, dumb, fun flick.
Review by Matt Cummings
With FATE OF THE FURIOUS now in our rear-view mirrors, it's time to discuss the other Vin Diesel series that was released in 2017 that's suddenly far more interesting: xXx. You might be asking yourself, "Wait, a xXx movie was released this year?" which might explain how FATE made more money in its first week than xXx: RETURN OF XANDER CAGE made during its entire run ($44m on a $85m budget). But a deeper investigation suggests that audiences missed out on the better film. xXx: RETURN OF XANDER CAGE's arrival on 4K and Blu-ray this week gives us a chance to enjoy a big, dumb, hyper-sexual film about extreme sports that looks and sounds amazing, while providing us with a decent amount of extras.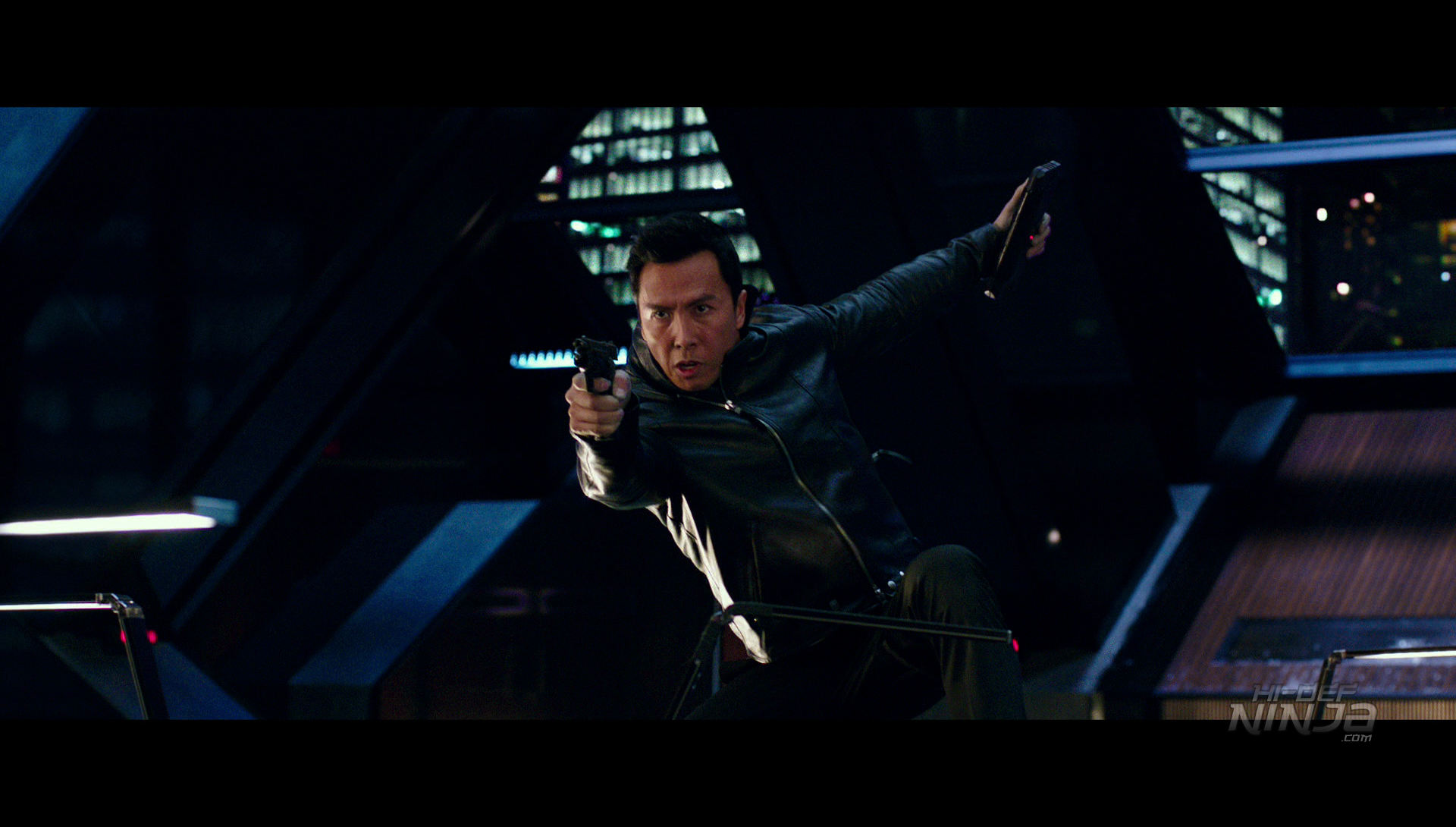 THE MOVIE
Although Xander Cage (Vin Diesel) has enjoyed a 12-year vacation from the NSA, his former boss Augustus Gibbons (Samuel L. Jackson) has been busy recruiting other candidates for the xXx program. But his absence doesn't denote disinterest in the rush of performing extreme stunts to liberate cable television to the people of the Dominican Republic. That celebration is soon extinguished when the theft of a new technology threatens to turn satellites into giant WMD's which can be hurtled at any city if the requested ransom isn't paid. One of these satellites apparently kills Gibbons himself, forcing his associate Marke (Toni Collette) to rush to Cage's side in the hopes of bringing him back into the fold. His one demand: a team that's strictly off the books, including his favorite sharpshooter (Ruby Rose), a nerdy techie (Nina Dobrev), and a thrill-seeking psychopath (Rory McCann). The problem is that Cage's targets are actually former members of the xXx program, which include a Kung-Fu killer (Donnie Yen) and the stylish Indian assassin Serena Unger (Deepika Padukone). As his team inches closer to the stolen tech and those responsible, Cage must decide whether his targets (including Tony Jaa) are the real bad guys, or if someone much closer is manipulating him and his team.
Simply put, 2002's brazen original is one of my favorite action movies of all time, mostly due to several amazing stunts and the newness of seeing Diesel in what would become his shtick: speak low and slow and let the action dominate the game. Anyone thinking that RETURN would be anything other than that might want to look someplace else, as its open sexuality and in-your-face man-action will sweep you under its giant knobby tires. RETURN doesn't care what you think of its B-movie action DNA, because honestly it's having way too much fun to listen. Look beyond the one-dimensional reviews by unenlightened critics, and you'll be treated to an action movie that knows exactly what it is, filled with leather-booted bikinis, lots of slow-motion 'ramming,' nonsensical Bond-like plot twists, and CGI that looks a little wonky, which is surprising given its $85m budget. At least Director DJ Caruso and Diesel aren't stuck-up enough to think they're making epic stuff here, and that admission allows the creative team the chance to inject a sense of fun that FATE OF THE FURIOUS simply missed.
And while I had a terrific time with RETURN, some elements could have been better. The cast is simply too big, pushing at least 3 characters into the narrative that simply don't need to be there. More importantly, their stories would have polluted what's a far more interesting plotline revolving around Padukone, Yen, Dobrev, and Rose. The potential for their returning in future films could produce very interesting results. All in all, the cast enjoys great chemistry – even if some of the one-liners are at times cringe-worthy, with Diesel rolling like some sort of a ghetto James Bond. It's fun watching him water-bike, extreme skateboard, and parachute into sexual glory, but he's no 007. Instead, he's a superhero version of Dominic Toretto if Hydra had secured the super-solider program, and that dynamic plays very well against his team, while Caruso gives each character a moment (or several) to fist-bump or prance their unchecked physicality at Cage. Dobrev is perhaps the best surprise here, a deviant sexual submissive who enjoys one of the best sequences of the film, as she willingly gives up her safeword (kumquat) upon meeting Cage. Rose's militarism is enjoyable, while Padukone's style upgrades every scene she's in. I'd love to see her as a Bond Girl, but her role here is limited to bootie-short/tall-boot ass kicking while she and Diesel whirl around all the chaos that Caruso concocts. Collette and Jackson have their fun as well, with Collette getting the most screentime. The one major issue with the film is its awful CGI, revealed by the superior transfer of the home release. I knew it was bad when I saw it in theaters, but the 4k and Blu-ray platforms just takes it to a new low. Get over that utter failure, and you're bound to enjoy the experience a lot more.
And then there's the ending, which sadly was revealed by the marketing department. Seeing that moment sans trailers was like participating in a Vegas Champagne Room, and I'd bet Caruso and team weren't too happy to see it. All of this fun does reveal a potential problem with the series: Diesel and Caruso are essentially making another version of FAST AND FURIOUS, building a team of thugs into a family which Cage can protect. In fact, one character even utters the line "xXx's always look out for each other!" The saving grace here is that this team seems far more deadly (and frankly more interesting) than the FF team on its best day, which could result in some very interesting sequels. Its multi-national lineup paid off, bringing in over $300m overseas, which all but guarantees a fourth film, a fact which interests me far more than seeing Diesel and Johnson spat over screen time or public acceptance.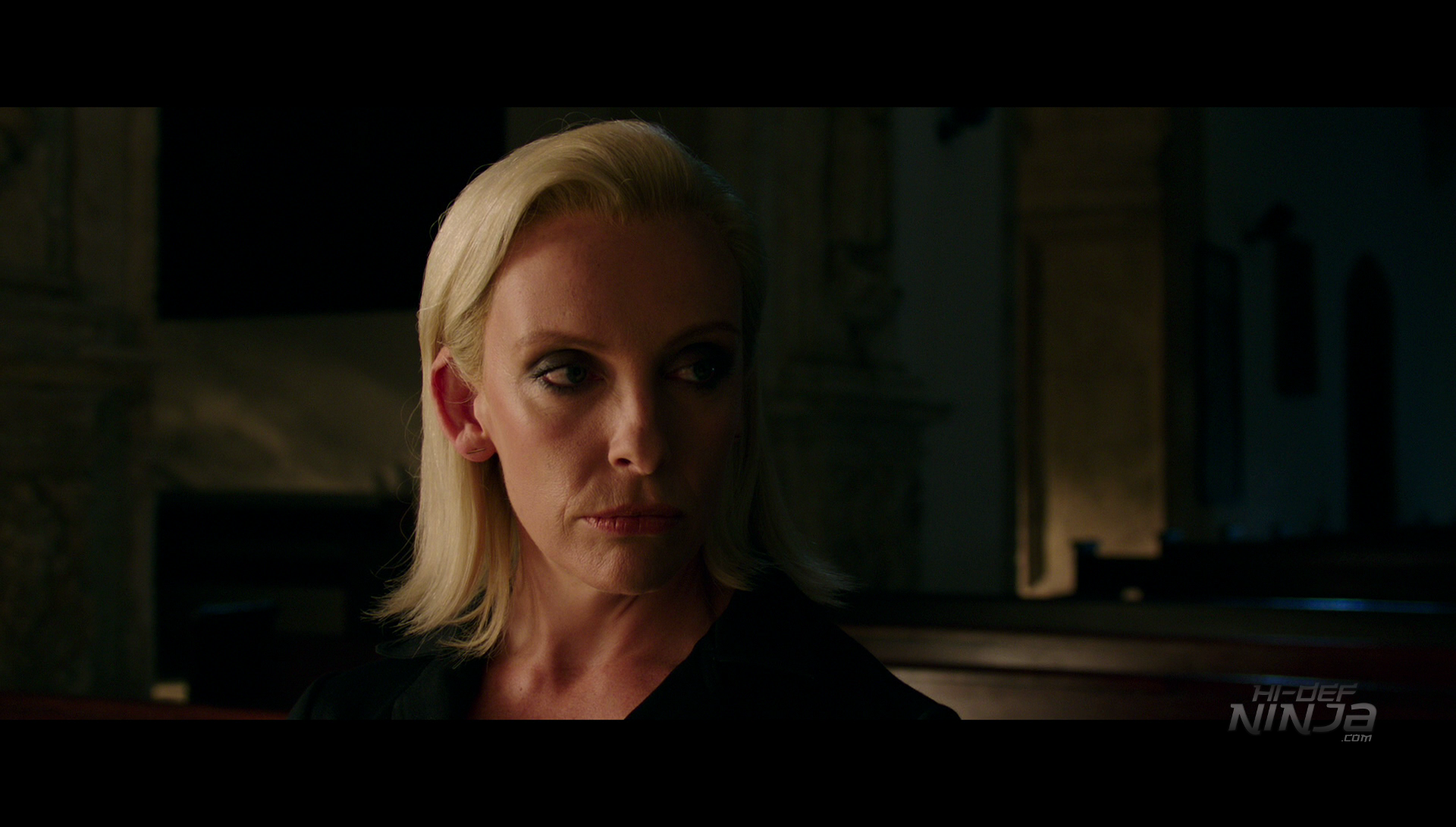 THE VIDEO
Paramount's release of xXx: RETURN OF XANDER CAGE is surprisingly well-appointed in the video category. Shot on the Arri Alexa platform and transferred to an MPEG-4 AVC print, the film is actually a gorgeous thing to behold. Colors are balanced and beautiful especially during outdoor scenes, while detail remains crisp throughout. Hair and skin look amazing, showing off pores and individual strands of hair, while natural settings and set designs reveal deep detail. There is a touch of saturation, especially in the browns and reds, but that's ok because it gives the print a richness that you might not have expected. Blacks and shadows play very well with one another, especially when Team Xander meet their enemy on a late-night party island. The all-white and all-black of Marke's dresses and the uniforms of her Ops team never blot out but expose nice details in straps and weaponry. I had heard there was some source noise at lower levels, but my set up never showed that. And this is just the 1080p version: pop in the 4K, and you somehow get increased sharpness, richness, and more supple detail. This is a fine transfer on both platforms that shows just how committed Paramount is to bringing out the best in their properties. Regardless of which platform you choose, know that you will be just as happy with your choice.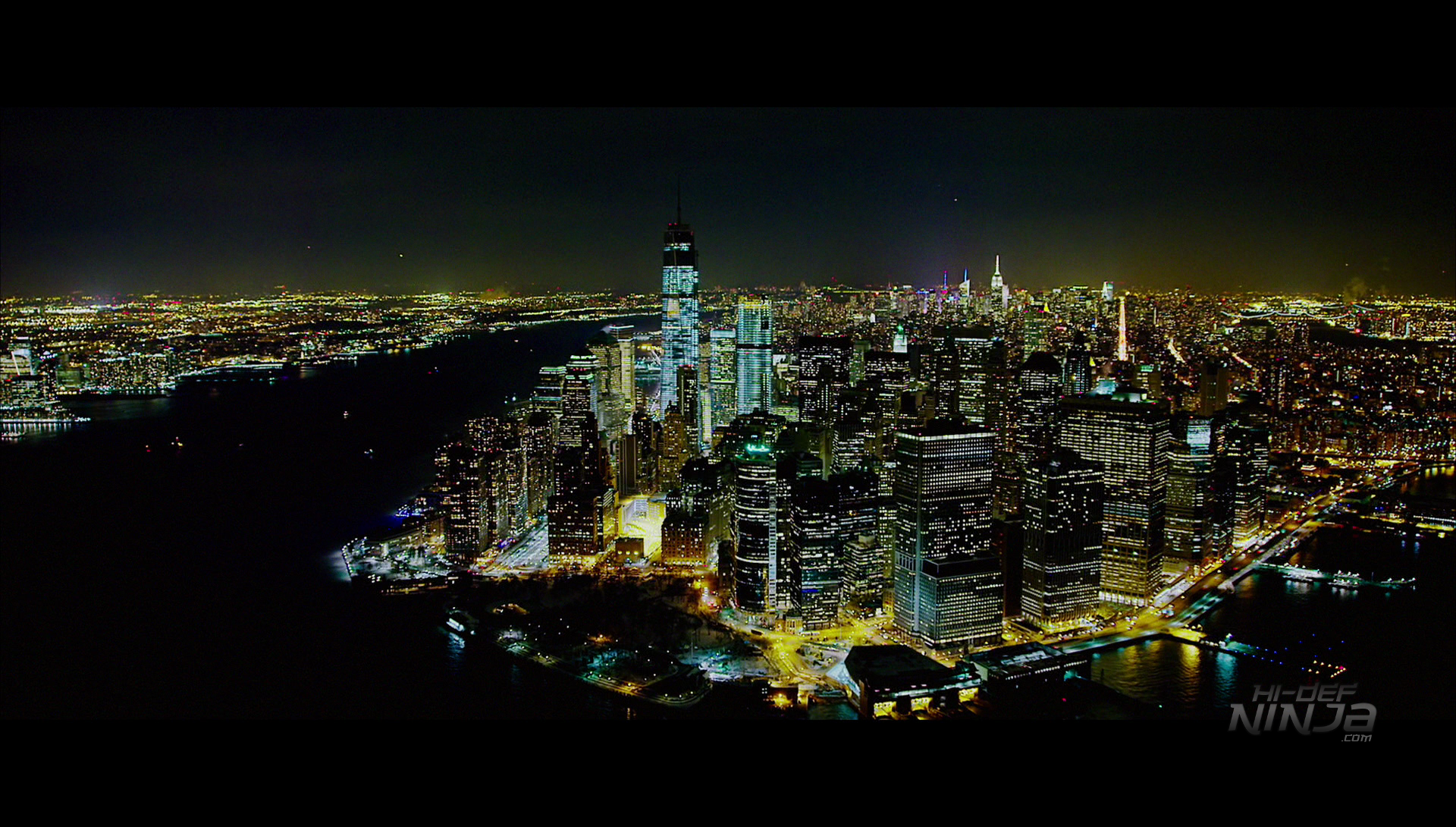 THE AUDIO
Oh boy. Paramount's xXx: RETURN OF XANDER CAGE features one of the best audio experiences of 2017, with a thunderous and active Dolby Atmos soundtrack. For 107 minutes, every speaker is alive with sound effects, the great score by Composer Brian Tyler, and solid dialogue from the center channel. It never relents, forcing its 7.1 channels of raw awesomeness down your throat until you're forced to turn it down. It's only then that you realize that you've already dialed it a few steps down already, which makes you want to crank it up more to see how it delivers. And man does it ever. We're not just talking about a wall of sound but a well-balanced and aggressive soundscape that captures every moment of Cage's total control over his environment. Action scenes fare the best, with a rollicking mix of explosions, gun blasts, punches, and collisions. You feel like you're there kicking ass with Team Xander, and that sense of immersion occurs early and often. A good example happens during the film's opening sequence, as you can hear the rattling of the satellite in the rears as it enters the atmosphere. Dialogue takes over, only to switch back to the satellite honing in on its target. And that's just the start: delve deeper into this film and be prepared for the most immersive thing you've heard outside an Atmos theater. Sounds move from rear left to front right effortlessly, while the dialogue is always clear to understand. Add an ass-kicking, thunderous LFE, and every bullet whiz and boom is punctuated to the next level. Given all the testosterone here, you'll find yourself wanting to turn it down, only to realize that you're two levels lower than normal. Cage would be displeased. Minus an oddity at the 19-minute mark, in which his voice gets strangely scratchy, this is without a doubt the best audio I've heard all year. It will blow the doors off your system and make you realize that most studios are failing utterly to provide us with the best experience possible, no matter if you choose the 4K or Blu-ray.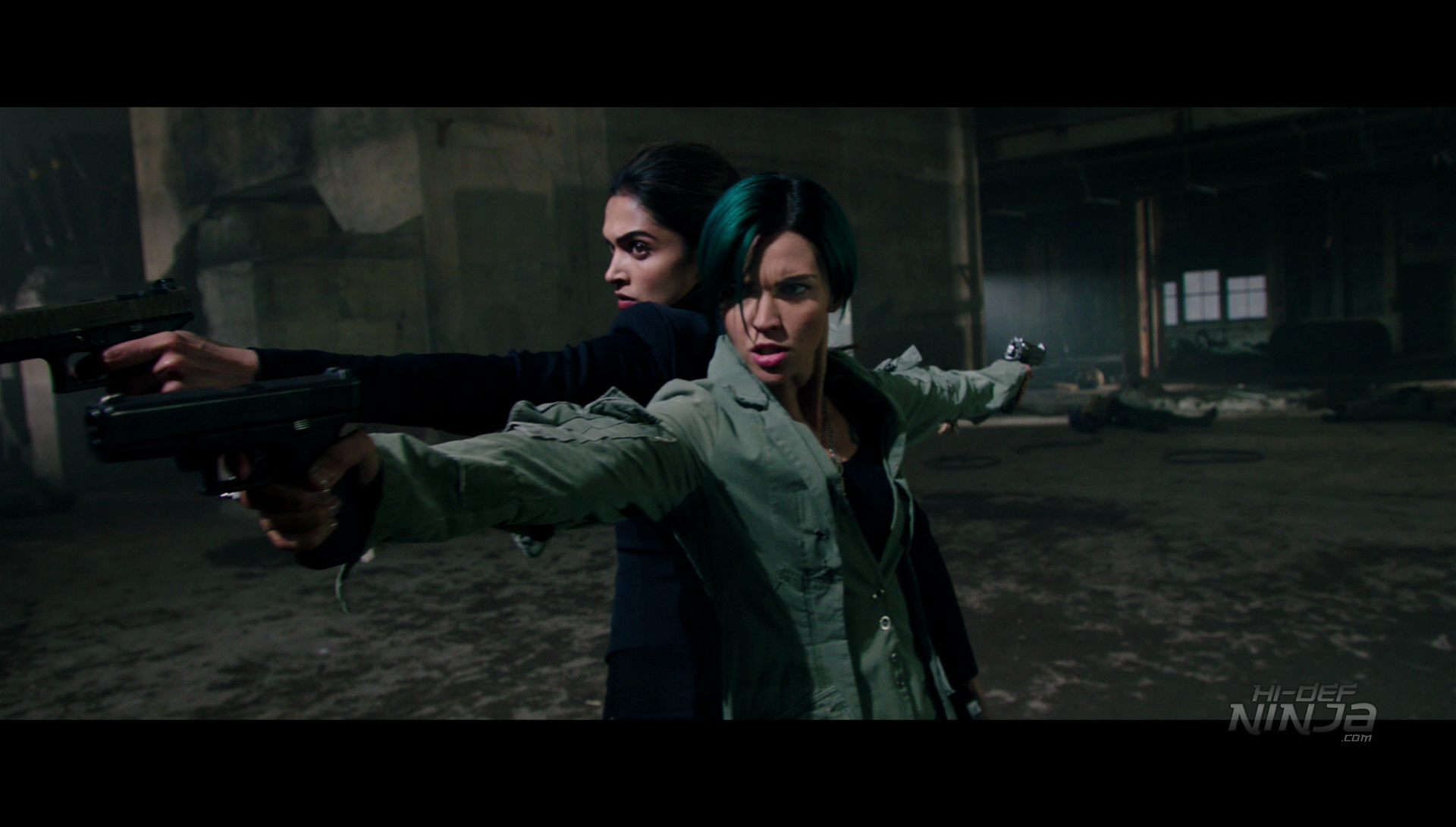 THE SUPPLEMENTS
If xXx: RETURN OF XANDER CAGE suffers in one area, it's in the paltry supplements which accompany these discs. The 4K sports no additional content, no director's commentary, and what we get is sometimes EPK-type material. Luckily, everything here is fairly detailed and presented in HD, and includes the following:
Third Time's the Charm: Xander Returns (8:13): This is an all-too-short assessment of Vin Diesel's return to the series, the new characters and cast members who join him, and what separates the series from Bond and other similar genres.
Rebels, Tyrants & Ghosts: The Cast (20:18): This is a much better feature focusing on bringing the new international cast into the picture, a genius move if you ask me. We learn how the actors took on their roles and prepared to join such a unique series.
Opening Pandora's Box: On Location (16:10): This one takes a gander at the film's many sets and locations and how each played a role in telling the overall story.
I Live for This Sh#t!: Stunts (15:17): A pinnacle of this series, this feature takes us through prepping and shooting the various stunts. It also takes a moment to explain how they fit into the larger narrative of the film, something that I again appreciated.
Gag Reel (2:12)
Our evaluation copy arrived as a 4k/Blu-ray Combo with a voucher for a UV/iTunes Digital Copy. The slipcase is quite attractive, sporting a nice debossed title and rich colors. At the time of this posting, Best Buy offered a steelbook (with interior shots of the characters), while Target offered a second disc of extras, which is always appreciated. Paramount's diversity of choices makes it easy to triple-dip here, so spend often to secure your favorites.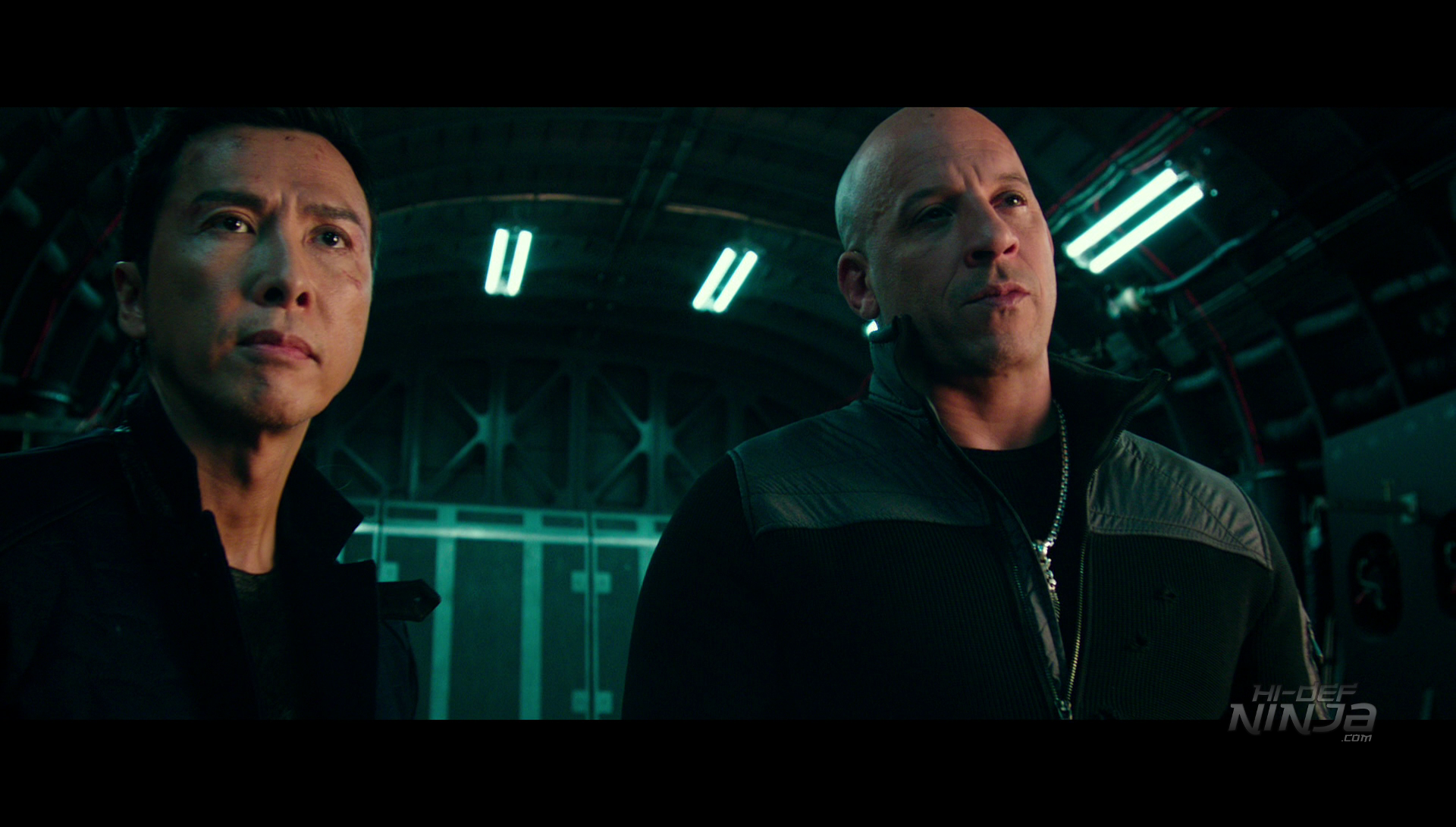 THE BOTTOM LINE
xXx: RETURN OF XANDER CAGE is big, dumb fun that should become a bonified every-three-years affair if audiences can see the series for what it is. Its deep cast and solid performances provide for one of the most enjoyable affairs of 2017, and might even remind you of 80's action flicks that were big on fun and light on story. Sure the issues here could wrap clear around Diesel's giant arms, but its outstanding audio and video will make you immediately care less, especially once Yen and Padukone start kicking ass. Supplements are a tad disappointing, but it's definitely a recommended release and would make for one Hell of a highlight reel on your Atmos, 7.1, or even 5.1 set up.
xXx: RETURN OF XANDER CAGE is rated PG-13 for extended sequences of gunplay and violent action, and for sexual material and language and has a runtime of 107 minutes.