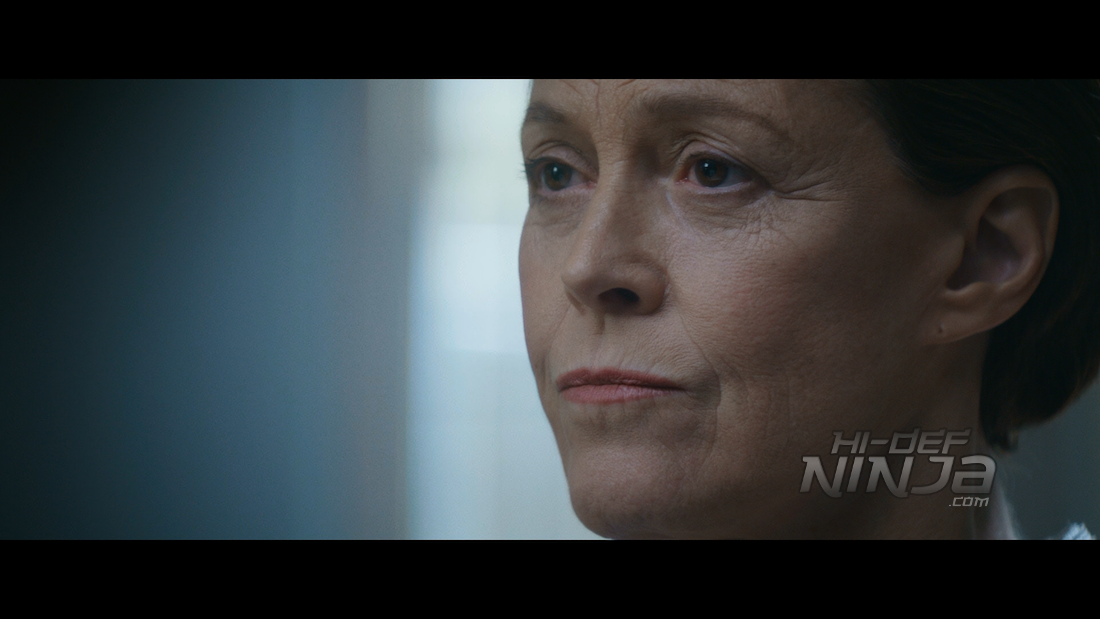 THE ASSIGNMENT Blu-ray Review
The Movie

The Video

The Audio

The Supplements
An underground physician named Dr. Rachel Jane known as "The Doctor" is under psych eval after a strange incident involving a hitman named Frank Kitchen.  Frank killed her brother and she didn't take it very well so she hires him for a fake job. His supposed friends beat him until he loses consciousness.  Some time later, he wakes up in bandages in a strange hotel room with photos of himself on the wall.  He tears the bandages off and he sees that The Doctor has made him a woman.
 
THE ASSIGNMENT is directed by Walter Hill.  He is best known for his early directorial work on movies like 48 HRS and THE WARRIORS.  This movie is a shoot em up action movie that Hill tried to make like a graphic novel.  That's how he wrote the project originally as it became a film.  As you're watching it, there are little stopping points of images that are made to look like comic book art and before looking into it, I thought that this was based on an obscure indie comic or graphic novel.  Even the way the scenes are shot and laid out looks like it follows art panels on the page.   
 
Cast
Michelle Rodriguez – Frank Kitchen / Tomboy
Sigourney Weaver – Dr. Rachel Jane
Tony Shalhoub – Dr. Ralph Galen
Anthony LaPaglia – Honest John Hartunian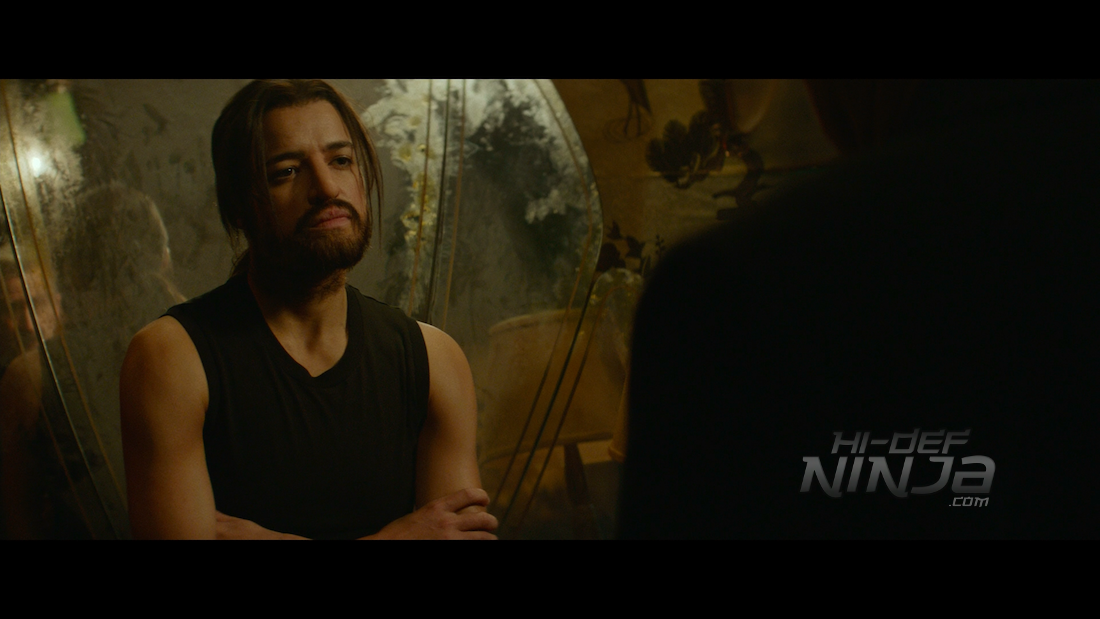 VIDEO QUALITY:
The transfer is a 1080p AVC presentation that looks excellent regardless of the lighting.  There are a variety of locations from seedy rental rooms to an empty room in a hospital where The Doctor is telling her story.  That room has a cool blue tint that makes it feel sterile.  The skin tones are natural and maintain their look in these various locations.  The makeup and CG work to make Michelle Rodriguez a "man" are not convincing in HD.  It just wasn't blended well and you can see the mix of what is either prosthetics or an odd choice for CGI.  That being said, there are a lot of details on faces and the little intricacies in each setting that are easy to make out.  There is a minimal amount of crushing in the blacks but this is minor.
 

AUDIO QUALITY:
The audio is a DTS-HD Master Audio 5.1 that hits pretty hard.  The music has some incredibly strong bass that comes off cleanly and without distortion.  It sets a definite tone to expect some high-octane violence where it's appropriate.  The dialogue is clear and reproduced well.  The effects are treated in the same manner with gunshots being loud and some of the chaos of fighting between people.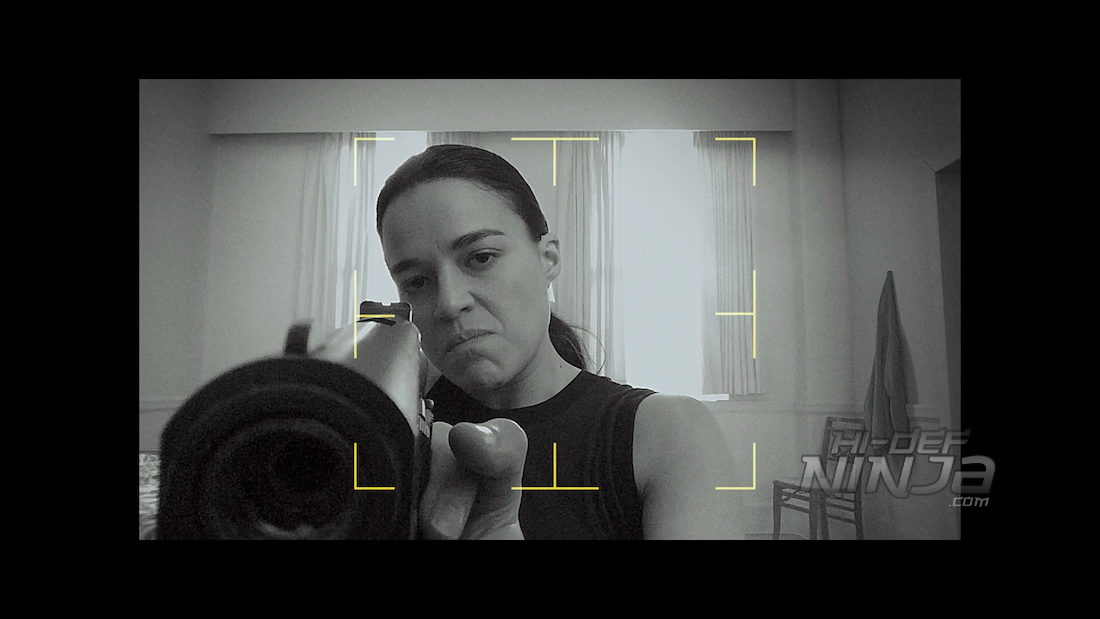 SUPPLEMENTS & PACKAGING
-Filmmaking Portraits: This is a quick featurette about the production of the movie.
 
Disc Details
2-disc set w/ 1 Blu-ray and 1 DVD
Digital copy
 
Running Time
95 mins
 
Edition Ratings
Rated R
 
Region Coding
Region A
 
Video Resolution
1080p AVC MPEG-4
Aspect ratio: 2.39:1
 
Audio Mixes
English DTS-HD Master Audio 5.1
 
Subtitles
English SDH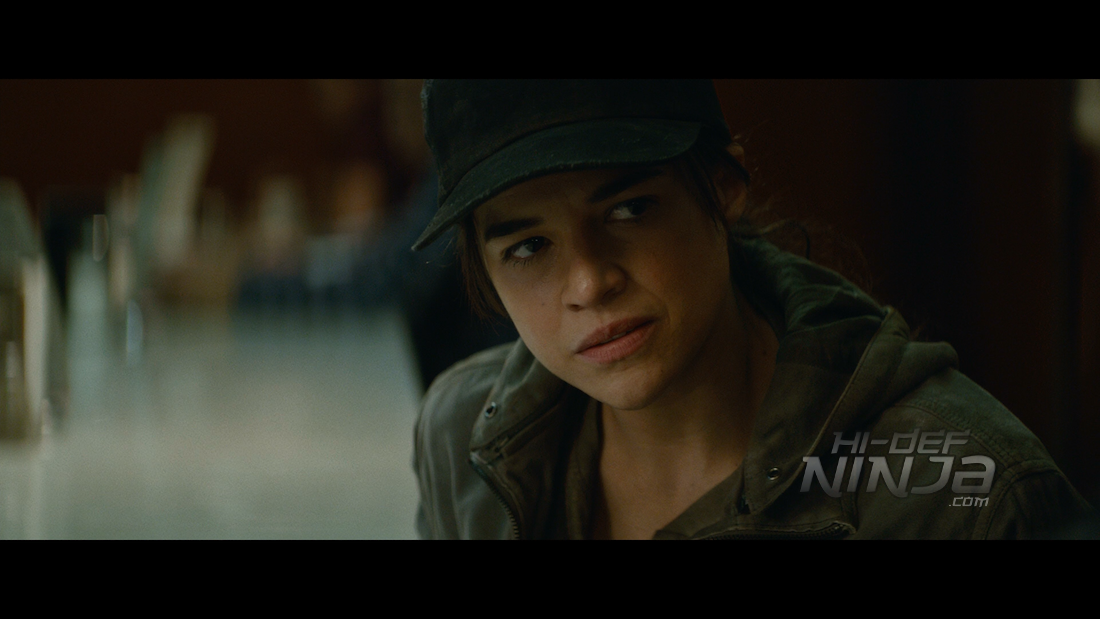 THE BOTTOM LINE:
THE ASSIGNMENT is an action movie with a sort of simple plot.  From the time you see Michelle Rodriguez as a man, you can figure out that the title really is pointing at gender re-assignment.  Some of the intensity that Rodriguez tries to convey comes off as forced and not natural.  The audio and video are great but the extra is very, very short.  If you've seen the movie and you're a fan, pick this up but if you're unsure, rent it first.