Grey Matter Art has announced the release of a new screen print series, under license from Marvel, from artist Florey's Face-offs. The artist is named Florey and the first release is of Spider-man & Green Goblin. They are limited to 100 of each and for $75; you can get matching number sets.
This poster goes on sale on Thursday, June 22nd at 1pm EST on their Website.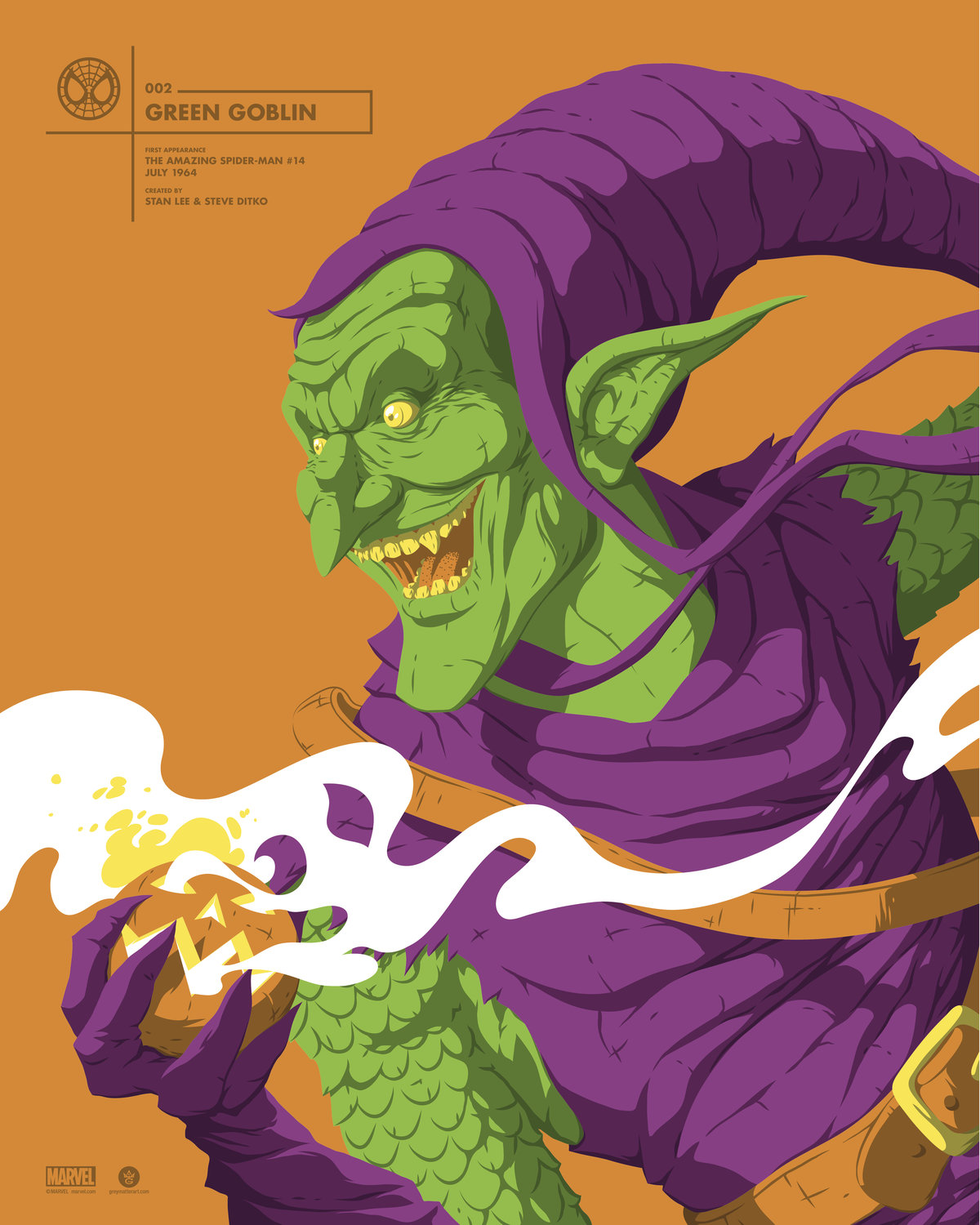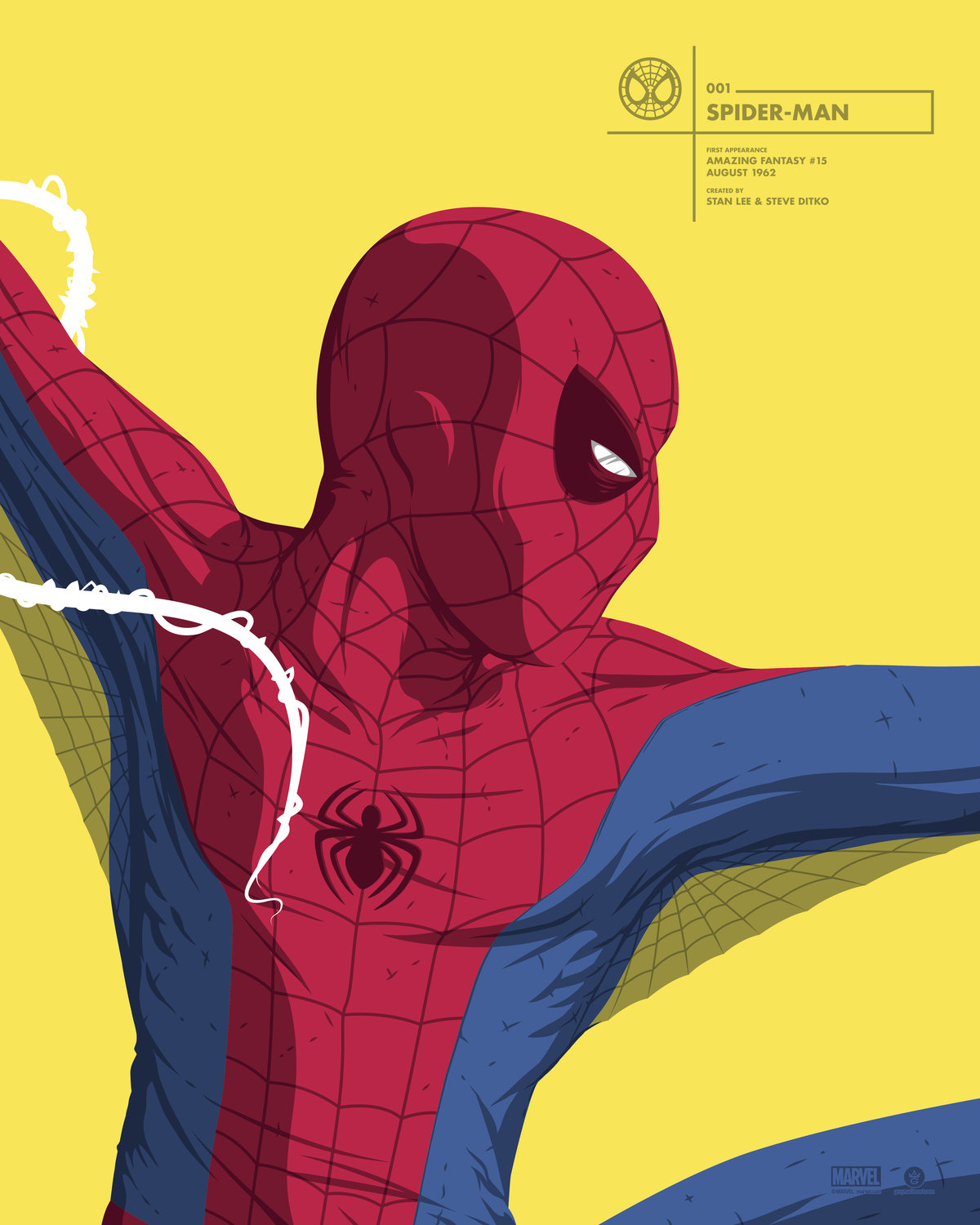 Spider-Man & Green Goblin
Artist: Florey
Size: 16×20
Spider-Man Edition: 100/$40.00
Green Goblin Edition: 100/$40.00
Matching Numbered Sets: $75
Printed By: Lady Lazarus
Also, follow Grey Matter Art on Facebook and Instagram, and sign up for their website newsletter for all future news and information.