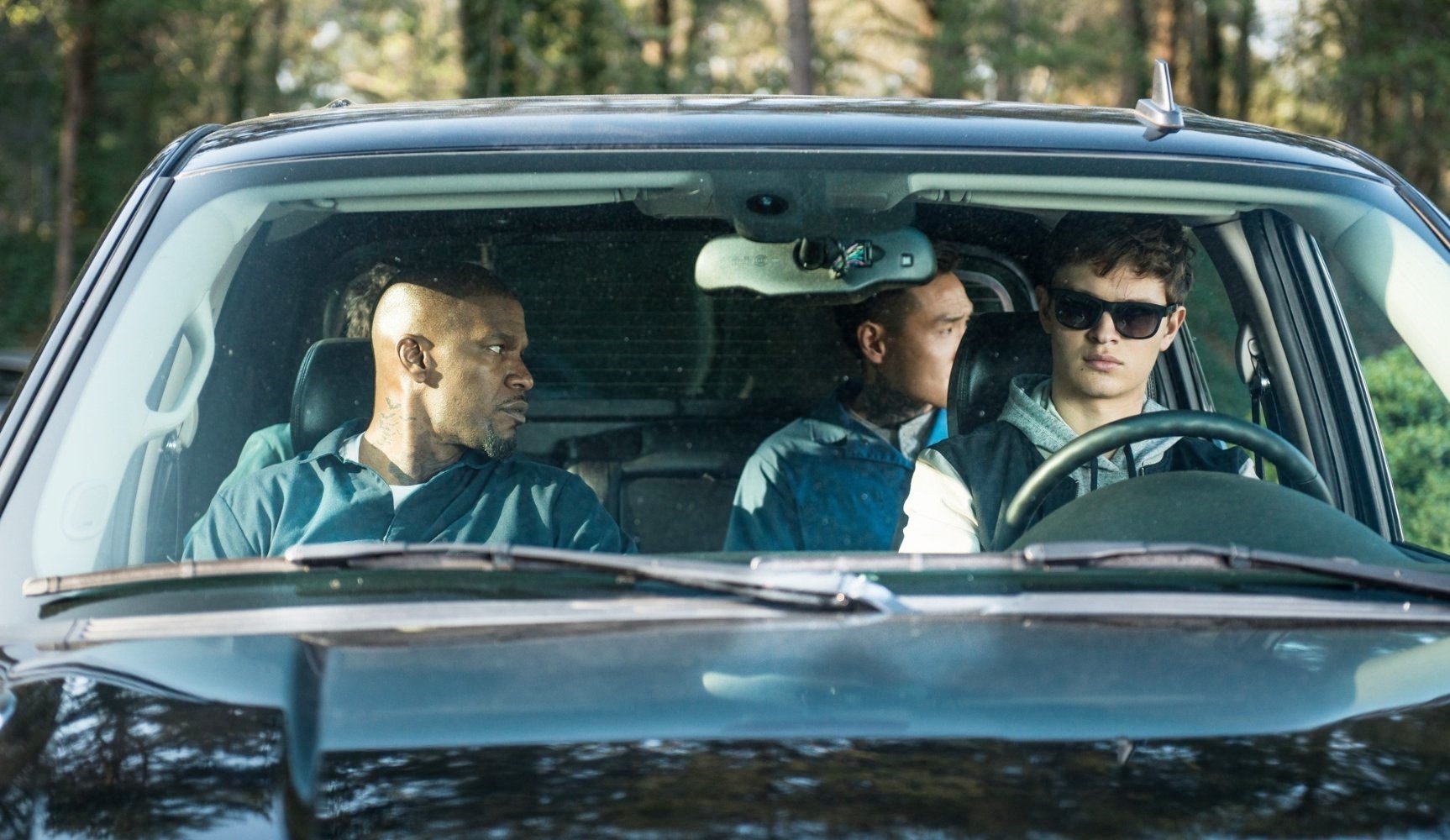 Edgar Wright's mixtape crime flick BABY DRIVER is a refreshing alternative to the weakest box office Summer in memory.
Review by Matt Cummings
The last time we heard from Director Edgar Wright, he was being shown Marvel's backdoor after a long run developing ANT-MAN. A director some would say is without equal, Wright's bold style directly conflicted with Marvel's tried and true formula (and their well-documented heavy-handedness with directors). And while I wouldn't say that his newest project BABY DRIVER is a brilliant middle finger, it does beat with a terrific mix tape, great stunts, and smart dialogue that should appeal during the worst box office Summer in recent memory.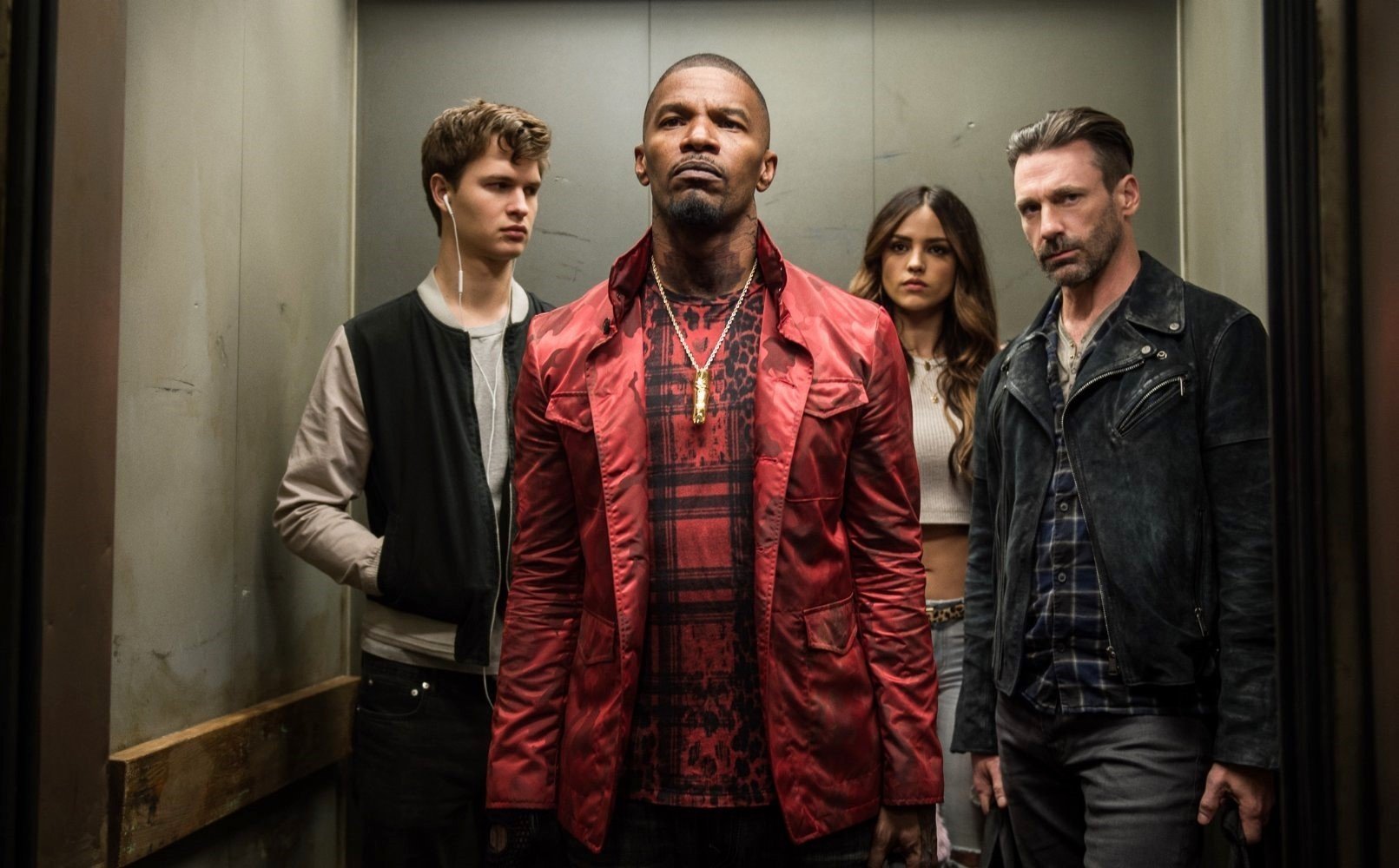 THE MOVIE
Every heist team needs a driver, and in Atlanta you call none other than "Baby" (Ansel Algort), a RISKY BUSINESS sunglasses-wearing gear-head who won't do a job unless the right song is blasting in his earbuds. There is a method to his madness: an accident when he was a child has left him with chronic tinnitus, which the music so appropriately drowns out. He works for criminal mastermind Doc (a delicious Kevin Spacey), whose long association with Baby started years before over a deal gone sour. He's slowly paying Doc off, forcing the boy to continue his dubious relationship by serving as said getaway guy. That all changes when Baby meets the waitress Debora (Lily James), whose shared love of music instantly bonds the younglings. Baby decides it's time to a change, and plans to drive far away from Doc, to "head west … in a car I can't afford with a plan I don't have." But soon, Doc forces Baby to cancel his retirement, this time with a Bonny/Clyde duo (Jon Hamm and Eiza Gonzalez) as well as the murderous "Bats" (Jamie Foxx). As the final job begins to sour, Baby finds himself caught between his love for Debora, the itchy trigger finger of Bats, and his diminishing loyalty towards Doc, all while the entire Atlanta police force bears down on them.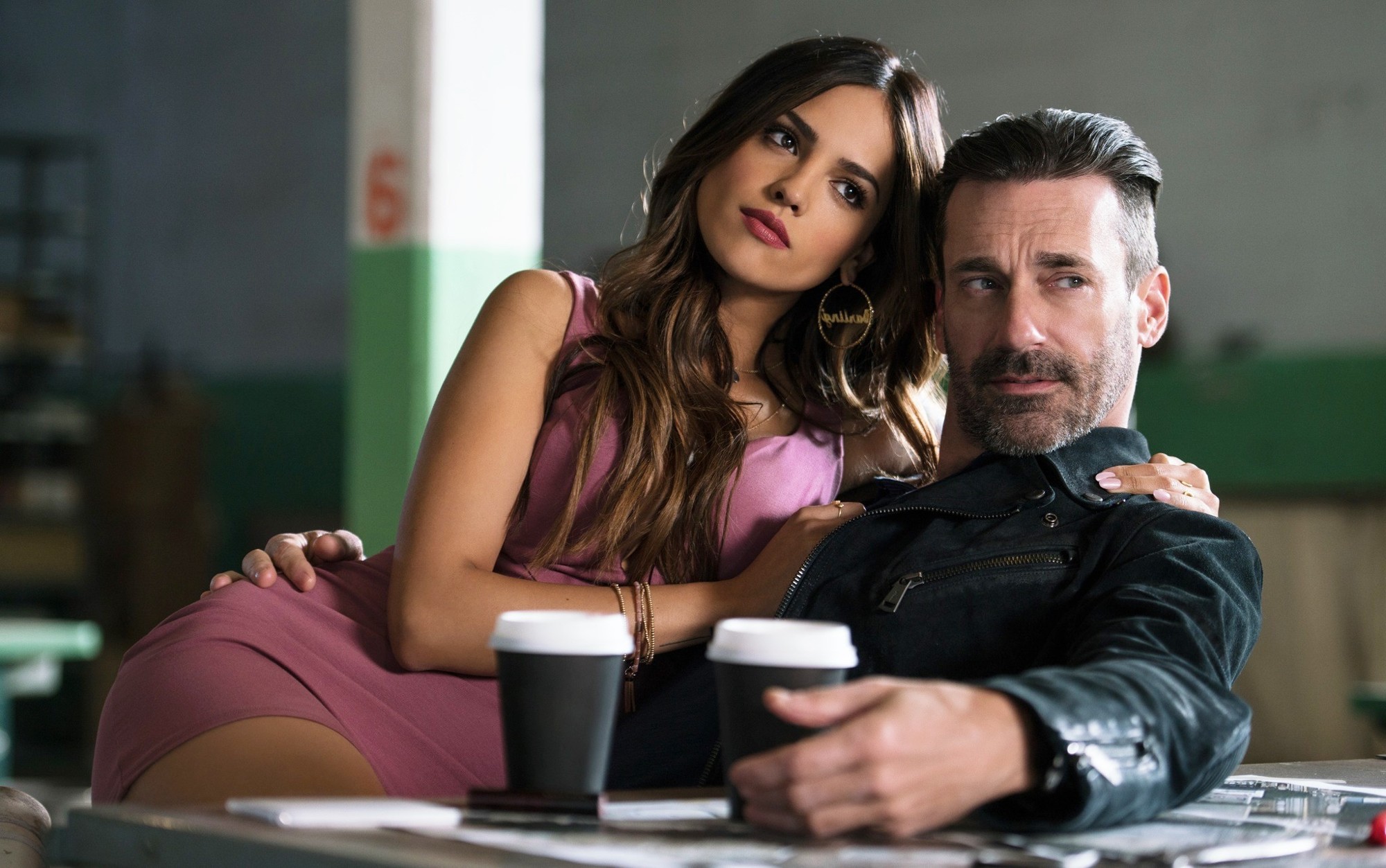 From the beginning of DRIVER, it's clear that Wright has his sights set on crafting a comedy in the light of GUARDIANS OF THE GALAXY, complete with a non-ending mix tape (I swear, there's only one scene in which no music is played), featuring everything from Queen and Young MC to James Brown and Martha Reeves. It's am mostly pleasurable experience, with Wright getting his troupe to tap their way through set pieces and even editing his gun battles to match an OST right out of HIGH FIDELITY. The likeable Algort is a loveable nerd whose heart is instantly melted by the charm of James; neither of them have quite hit Hollywood paydirt, but their chemistry should catch the attention of studio heads looking for mostly fresh faces. Foxx, Hamm, and even Jon Bernthal show up to chew scenery, while Spacey delivers a performance that might make Frank Underwood jealous. He's top-notch here, elevating every scene he's in while delivering his requisite cool creep on a powerless Baby.
Wright, who also wrote BABY, fills the moments with witty dialogue and solid character development. He's clearly in his wheelhouse, rapping off cool comedic moments but also placing Baby in a pressure cooker to see what happens when murder becomes today's order. He's clearly affected by the first time a guard is killed, and thusly takes action to ensure a postal worker doesn't meet the same fate. Wright also executes a couple of sweet car chases, especially at the beginning when he spins a Subaru though a crowded alley. It's clear that he has the knack for making great action-comedies that also have something to say. Originally slated for an August release, it's clear that Sony is hoping to offer audiences a more meaningful experience up against the mediocrity of TRANSFORMERS: THE LAST KNIGHT. And while it does have its faults – including a slower Second Act and an extended ending – BABY DRIVER should be able to ring in some dollars, even though an August release would have seen far greater profits.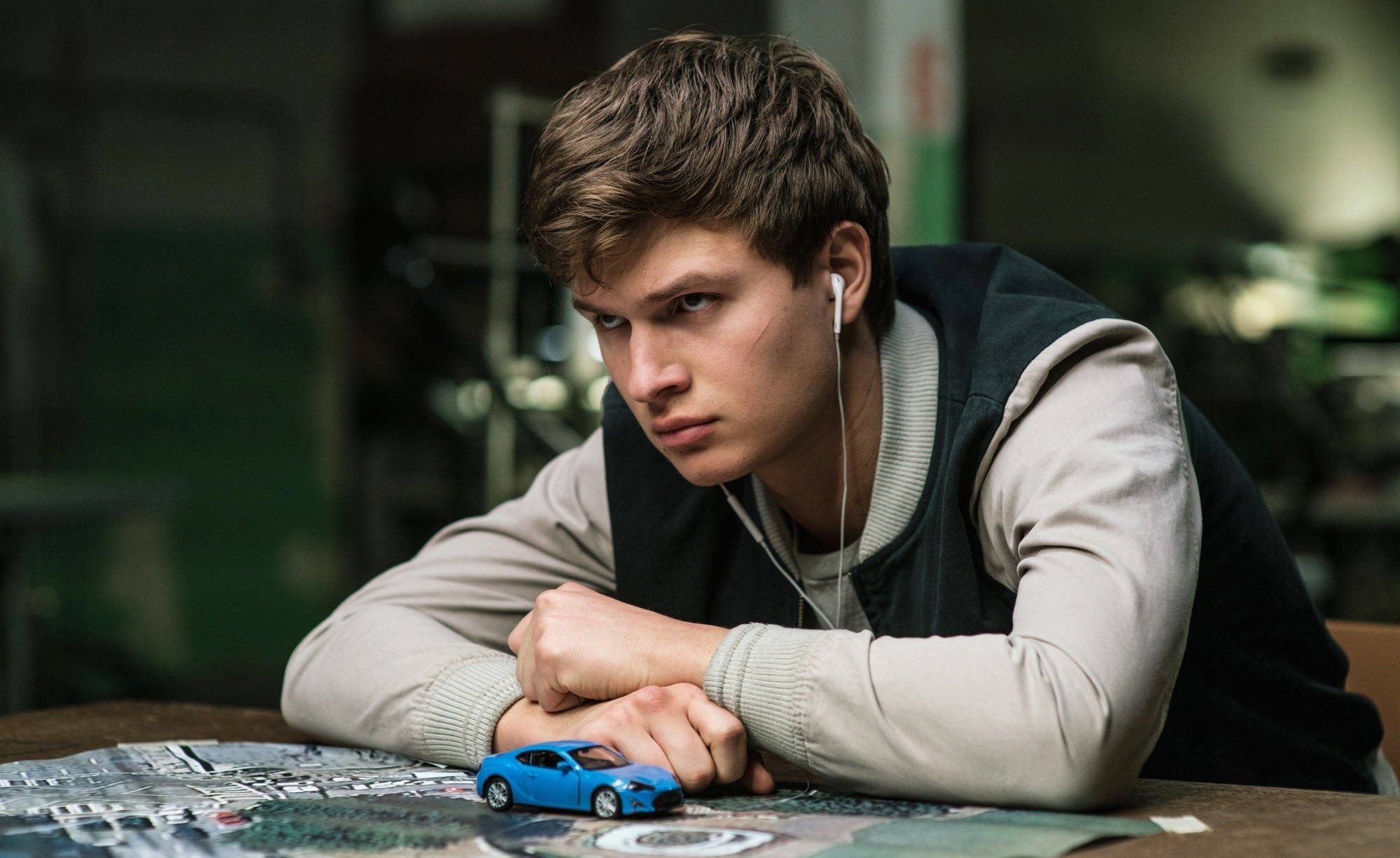 THE BOTTOM LINE
BABY DRIVER succeeds by presenting us with a story about the loss of naivety, and how the power of love (and a sweet playlist) can pull people away from the cliff. It's smart, funny, and has something to say; I'm not sure that formula would have worked in ANT-MAN, a decision that seems far smarter now than it did in 2014. It beats to a kinetic drum, producing far better stunts than the most recent FATE OF THE FURIOUS, and is filled with enough great music to power any road trip. Some of the story's resolutions are a problem, but they in no way detract from the overall sense that Wright has produced a fun and hopefully surprise hit. In one of the worst Summers for the box office in recent memory, BABY DRIVER can succeed if Sony engages in some smart marketing, something that plagued 2016's THE NICE GUYS. And the best part is, you don't need to bring your nerd hat or magic wand to feel like you made a great decision.
BABY DRIVER is rated R for violence and language throughout, and has a runtime of 113 minutes.