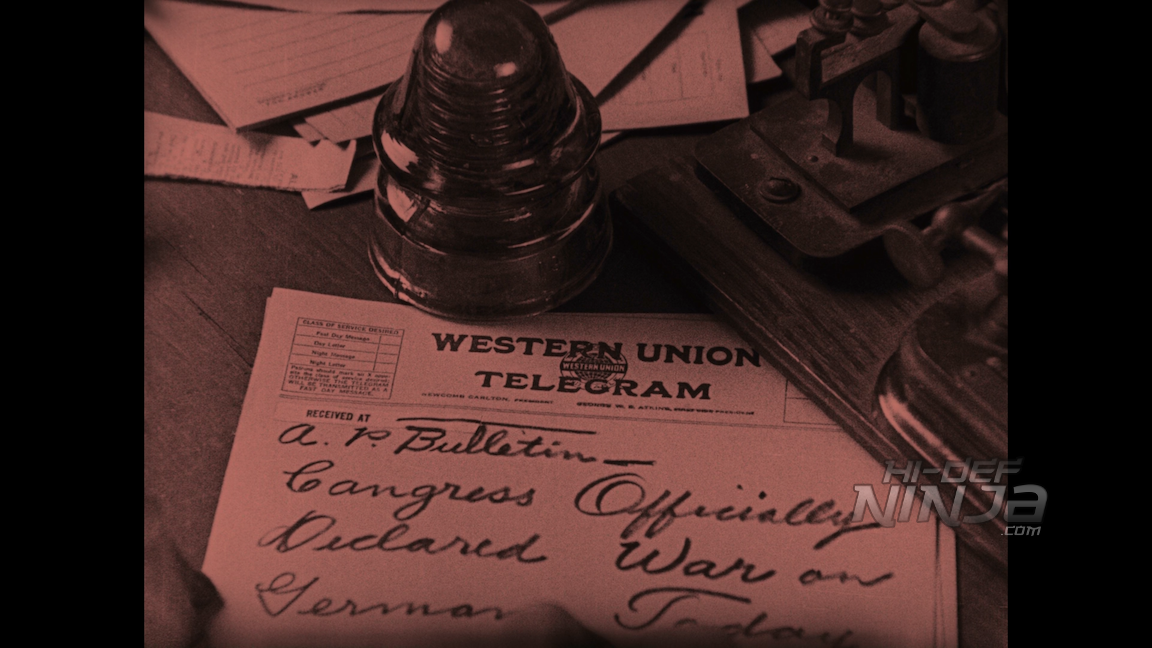 BEHIND THE DOOR Blu-ray Review
The Movie

The Video

The Audio

The Supplements
When WWI began, a man named Oscar Kug was watched heavily by the neighbors around him because they suspect he is some sort of German sympathizer. One of the men watching him is named Bill Tavish and they end up becoming great friends. The pair ends up getting a boat and travel. Oscar falls in love and marries a girl named Alice but when her family finds out, they completely disapprove. Alice ends up secretly living on Oscar's ship and one time at sea, they're attacked by a submarine and a German officer abducts her.
BEHIND THE DOOR is a silent film from 1919 by Irvin Willat and it is "the most outspoken of all the vengeance films" according to film historian Kevin Brownlow. It is a great example of the xenophobia that surrounds war or any sort of military conflict on any continent. This film was sharp in capturing that in some of the earliest days of film. After Oscar's persecution, it seems like some of his hate was a projection of happened to him by his neighbors and, of course, the officer stealing his lady. One of the things that I commend about the actors in silent films is that there is so much more that they have to convey in facial expressions than actors after sound was added.
Cast
Hobart Bosworth – Oscar Kug
Jane Novak – Alice Morse
Wallace Beery – Lieutenant Brandt
James Gordon – Bill Tavish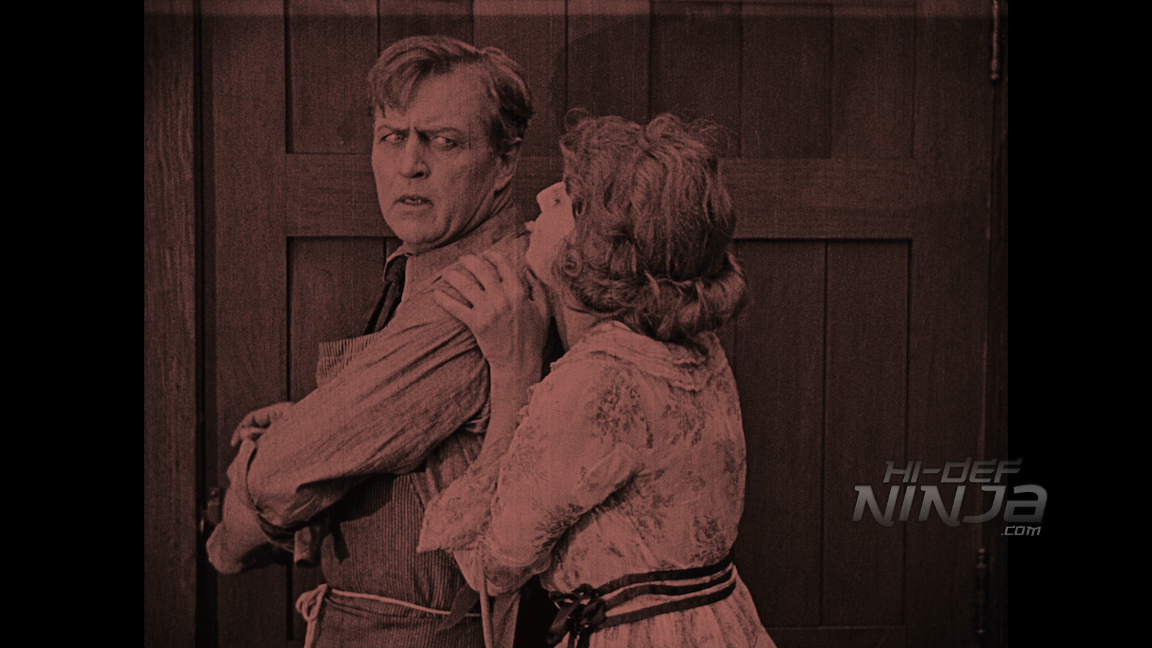 VIDEO QUALITY:
The transfer is a 1080p AVC presentation. It has been restored and it is the most complete version of the movie since its release. The images are very clean and have some excellent contrasting, giving a lot of the skins shading looking as it should. The colors on the negative have been set back to their original color as well. Of course, some of the film was damaged beyond repair so there are a few spots that look as if the negative is falling apart but overall, the film looks excellent.
AUDIO QUALITY:
The audio is a linear PCM 2.0 mix and it sounds wonderful. The score is new for the film and composed by Stephen Horne. With a strong stereo mix, it livens up the film and gives an orchestra feel being solely in the front of the theater.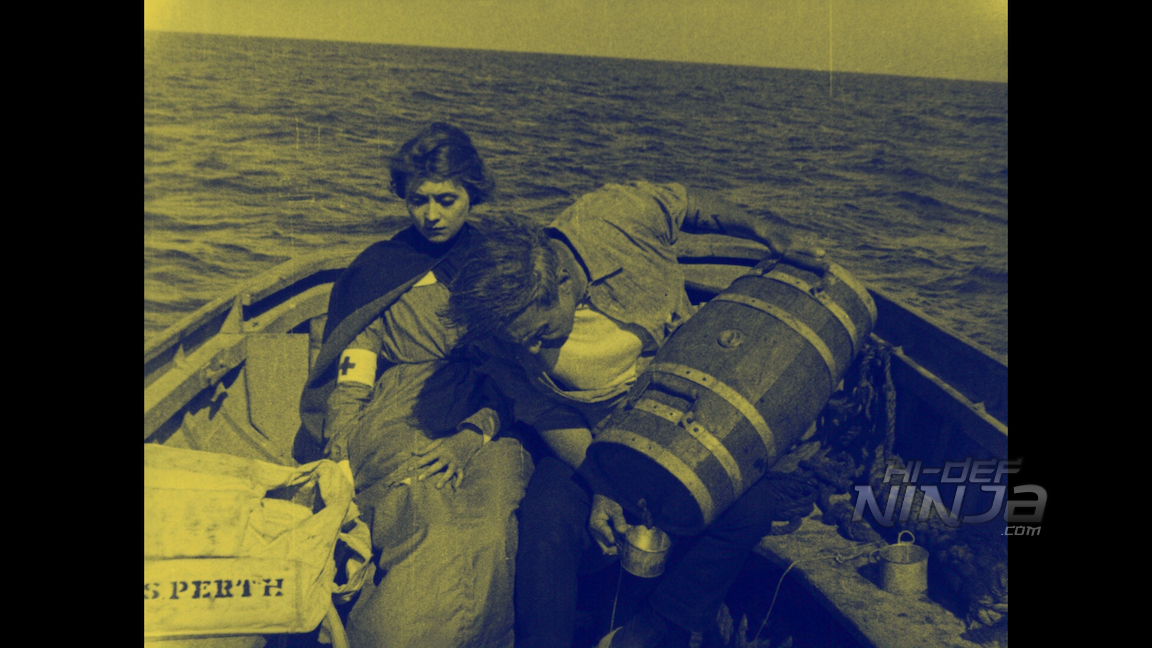 SUPPLEMENTS & PACKAGING
-Russian version of Behind the Door: This is the version of the film released in Russia under a different name and edited.
-Outtakes from BEHIND THE DOOR: These are outtakes with the music by Stephen Horne.
-"Restoring Irvin Willat's BEHIND THE DOOR": This featurette looks at the restoration process for the film.
-"Kevin Brownlow, Remembering Irvin Willat": This interview is with honorary Academy Award® winner Kevin Brownlow. He talks about director Irvin Willat.
-Slideshow gallery of stills and promotional material
-Souvenir Booklet
Disc Details
2-disc set w/ 1 Blu-ray and 1 DVD
Running Time
70 mins
Edition Ratings
Not Rated
Region Coding
Region A
Video Resolution
1080p AVC MPEG-4
Audio Mixes
Linear PCM 2.0
Subtitles
n/a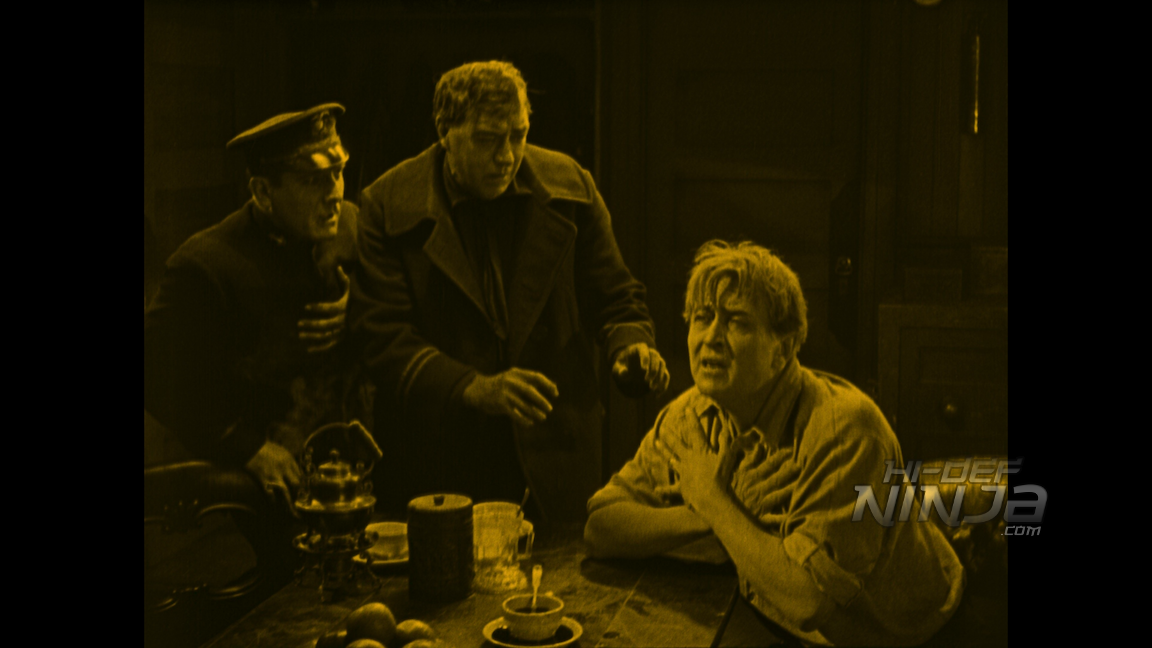 THE BOTTOM LINE:
BEHIND THE DOOR is a great example of how looking some of the movies today should look back at these classics and reevaluate some of their decisions. Without early films like this, the industry might have turned out to be a gimmick. Flicker Alley has done an amazing job at the restoration in all of the categories and the included booklet gives some good info about the process as well as the movie itself. I highly recommend picking this up.