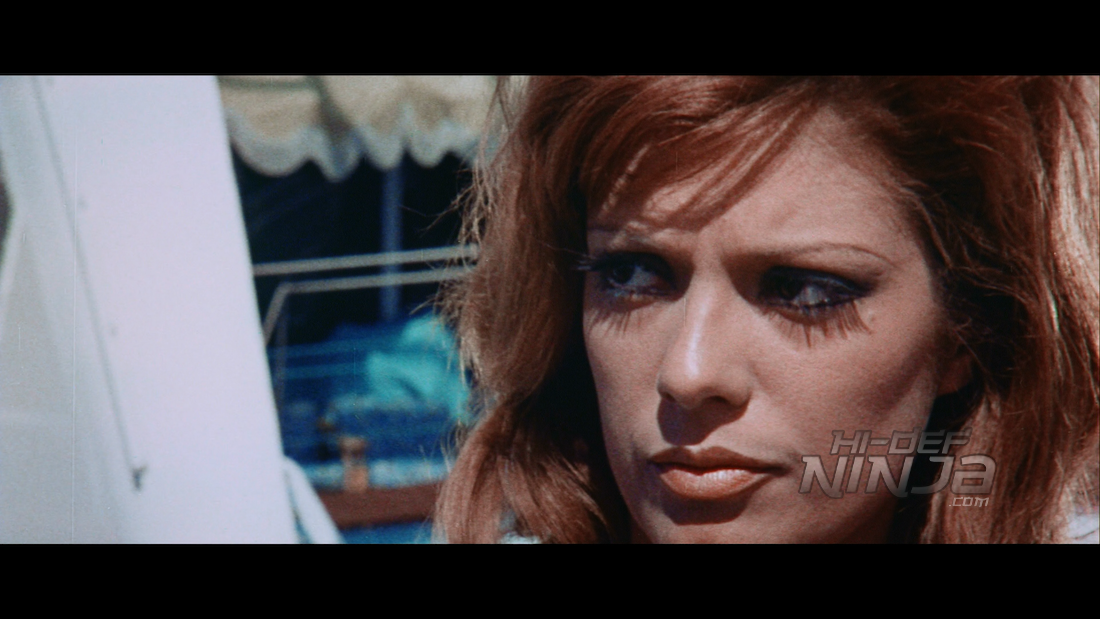 VOODOO BLACK EXORCIST Blu-ray Review
The Movie

The Video

The Audio

The Supplements
A long time ago, a voodoo priest and his love were sacrificed and trapped in a sarcophagus. The sarcophagus has been found and is being shipped on an ocean liner. When the priest awakens, he finds that a woman on the ship looks exactly like his love and becomes infatuated with her.
That's the basic plot of the movie and if you have ever seen THE MUMMY, both the 1932 and the 1999 versions, then you can figure out how this plays out. The movie has a good amount of plot holes and does play up to the cult horror followers. It can get a little hokey at times and I think that's exactly what the filmmakers were going for.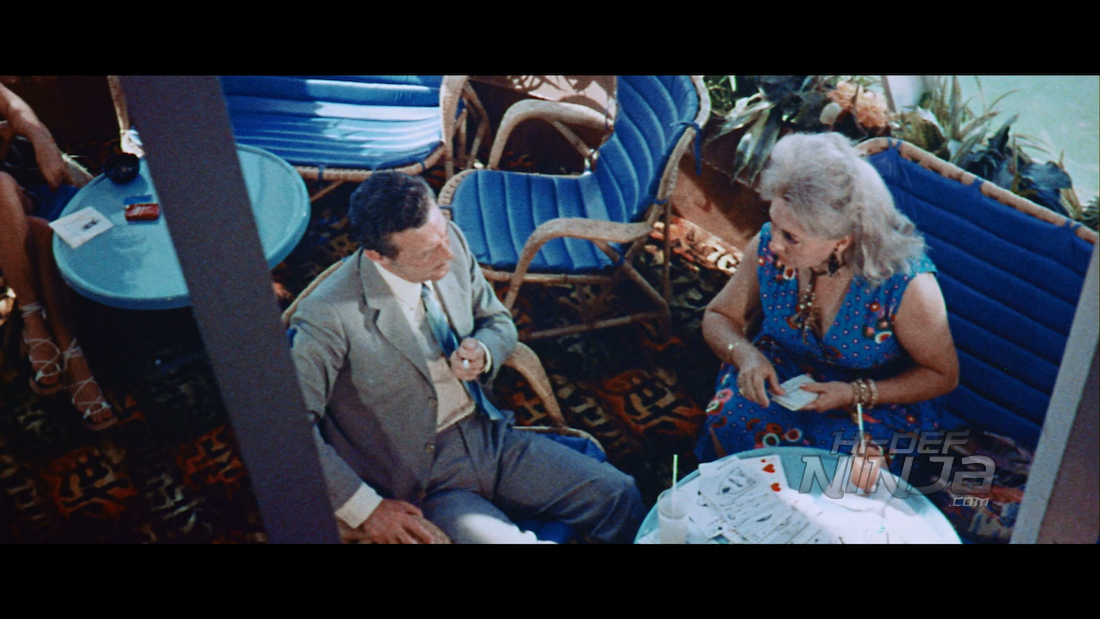 VIDEO QUALITY:
The transfer is a 1080p AVC presentation that is a mixed bag of good and bad. This is due to the source material being in the shape its in for the authoring. There are some moments with good details but that can flip to the problematic in various scenes. The film grain is consistent but, at times, will soften with the rest of the frames and it tend to show its age. Some of the other issues are the random dirt and speckling on the film. Overall, the transfer is slightly less than average but there are so many factors to land this score.
AUDIO QUALITY:
The audio is a lossless DTS-HD Master Audio 2.0. The track, as a whole, is decent with the dialogue layered with the score comes through. The errors are to a minimum aside from the dubbed audio syncing with the picture. Some of the time it is pretty close to the mouth movements however when they are off, they're off. There isn't much in the way of big LFEs.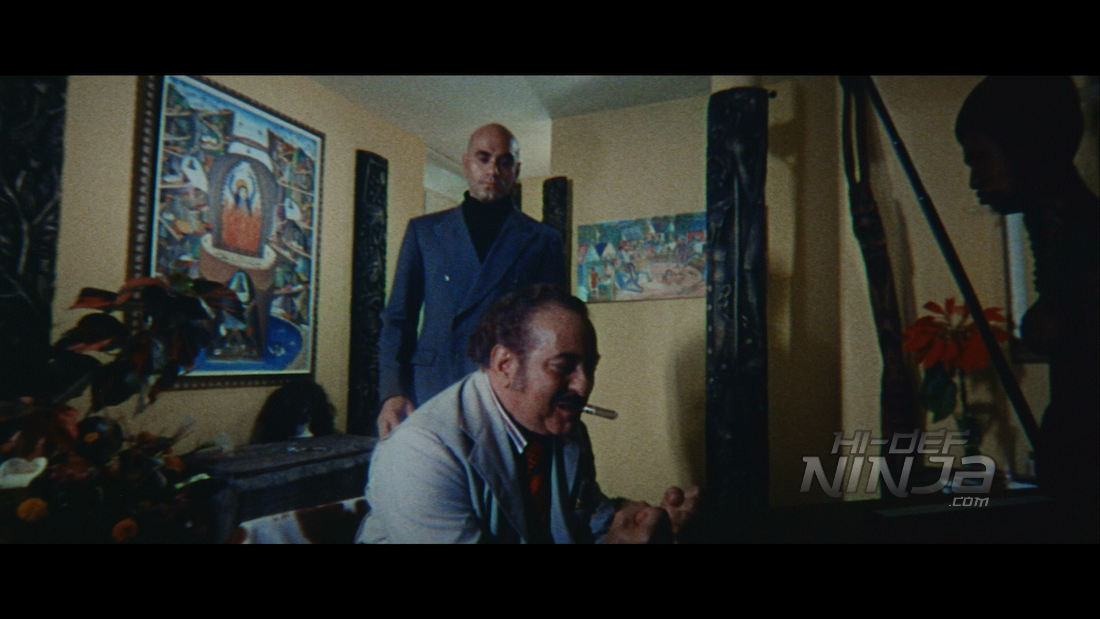 SUPPLEMENTS & PACKAGING
There are no extras included on the release.
Disc Details
1 Blu-ray Disc
Running Time
86 mins
Edition Ratings
Not Rated
Region Coding
Region A
Video Resolution
1080p AVC MPEG-4
Aspect ratio: 2.35:1
Audio Mixes
English DTS-HD Master Audio 2.0
Subtitles
English SDH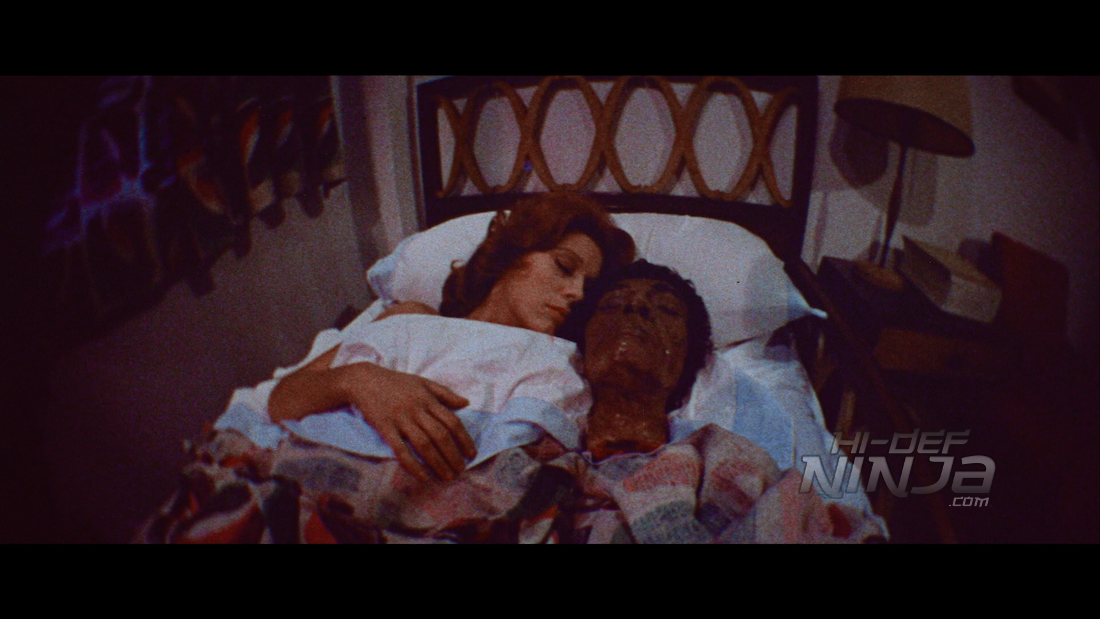 THE BOTTOM LINE:
VOODOO BLACK EXORCIST is one for the cult horror lovers. As I mentioned, the plot is completely taken from THE MUMMY but with plenty of holes in it. Also, there are no exorcists or exorcisms in the movie so don't be fooled by the title and expecting a grind house version of Reagan on her bed. The Blu-ray is decent for the condition of the source but, like other Film Detective releases, there are no extras. If you're a fan or have been collecting the Film Detective releases, go out and pick this up.