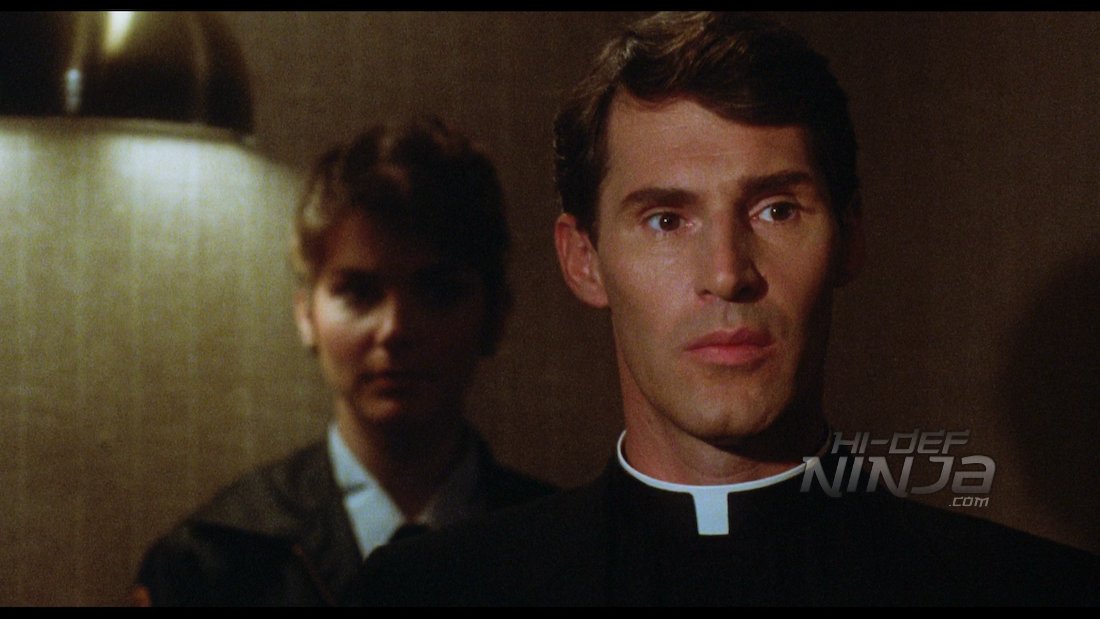 THE UNHOLY Blu-ray Review
The Movie

The Video

The Audio

The Supplements
There is something special about Father Michael.  He was in an accident where he took a deadly fall out of building window.  When he comes out the incident unscathed, the church decides to put him in charge of St. Agnes due to the mysterious deaths from his predecessors.  As he looks deeper into the killings and the community around the church, he finds so much more than he has bargained for.
 
THE UNHOLY is directed by Camilo Vila and he mostly directs b-movies.  In this, he takes an eerie look at the idea that demons can mindset themselves in whatever form that they want.  The actors that they go to make up the clergy are probably the creepiest group in the bunch and that says a lot with a story about demons and the struggle of good vs. evil.
 
Cast
Ben Cross – Father Michael
Ned Beatty – Lieutenant Stern
William Russ – Luke
Jill Carroll – Millie
Hal Holbrook – Archbishop Mosely
Trevor Howard – Father Silva
Claudia Robinson – Teresa
Nicole Fortier – Demon
Peter Frechette – Claude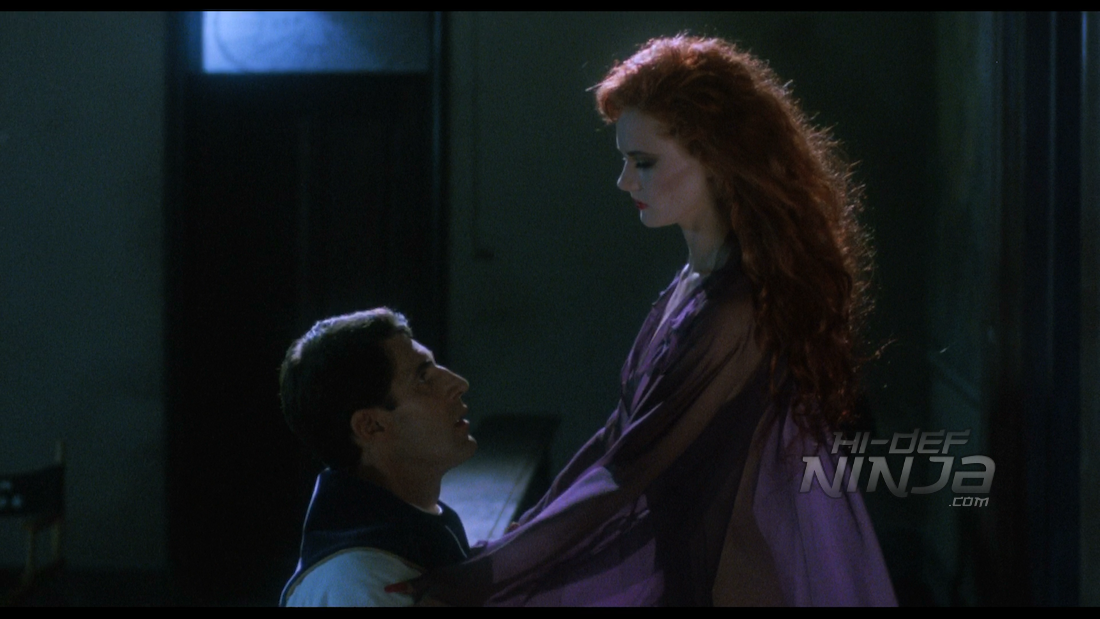 VIDEO QUALITY:
The transfer is a 1080p AVC presentation that looks decent.  It has a clean look to it but there is something a bit off about the coloring, especially the skin tones.  There are fluctuations in the warms with reds to assist in making them look warm and natural.  There are points where the color is consistent such as the purple and blues.  The best examples are on the Father's stole and the demon's sheer dress.  The picture is sharp but they also get soft or blurry at times.  Its a little below the other releases that Vestron has authored in the past.
 

AUDIO QUALITY:
The audio is a DTS-HD Master Audio 2.0 mix.  The dialogue and effects are clear and well layered in the stereo track.  The scene in Luke's bedroom offers some strong effects that bring some LFEs out but these moments are rare in the movie.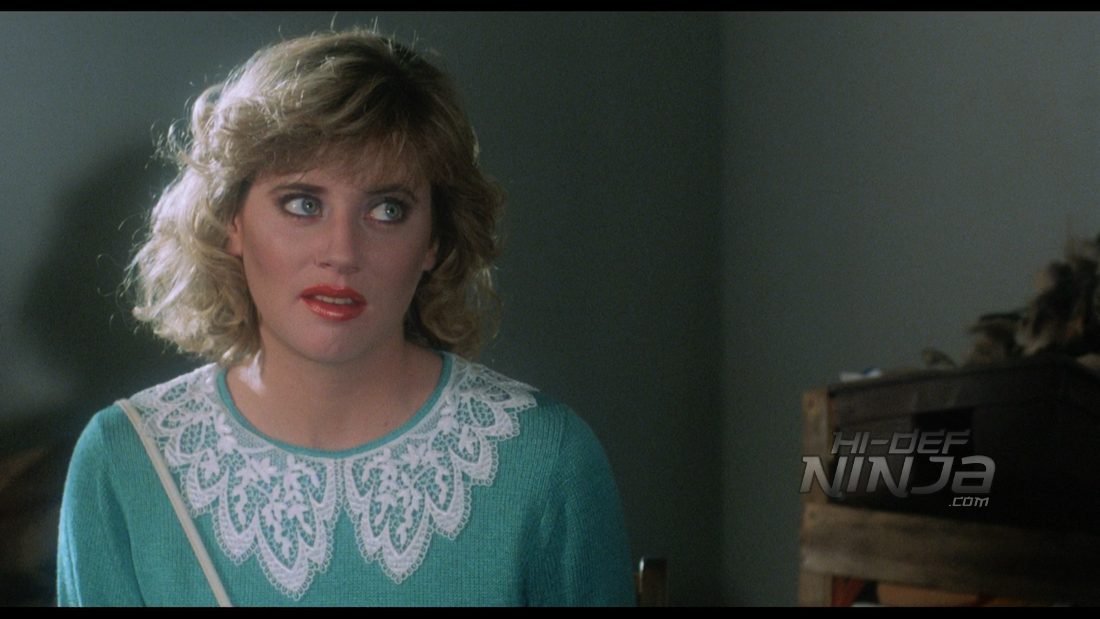 SUPPLEMENTS & PACKAGING
-Audio Commentary: with Director Camilo Vila is hosted by Mondo Digital's Nathaniel Thompson.
 
-Isolated Score Selections and Interview with Composer Roger Bellon
 
-Audio Interview: with Production Designer and Co-Writer Fernando Fonseca, Featuring Isolated Selections from his Unused Score
 
-Sins of the Father with Ben Cross: Ben Cross who plays Father Michael discusses some interesting points from the movie.
 
-Demons in the Flesh: The Monsters of "The Unholy": This documentary is about the effects in the film.
 
-Prayer Offerings with Production Designer and Co-Writer Fernando Fonseca
 
-Original Ending Featuring Optional Commentary with Producer Mathew Hayden
 
-Theatrical Trailer
 
-TV Spots
 
-Radio Spots
 
-Original Storyboard Gallery
 
-Still Gallery
 
Disc Details
1 Blu-ray Disc
Slipcover with the first pressing 
 
Running Time
102 mins
 
Edition Ratings
Rated R
 
Region Coding
Region A
 
Video Resolution
1080p AVC MPEG-4
Aspect ratio: 1.85:1
 
Audio Mixes
English DTS-HD Master Audio 2.0
 
Subtitles
English SDH
 

THE BOTTOM LINE:
THE UNHOLY is one of those movies that you may have missed but I think that if you have any interest in this, follow your instincts.  Its a solid movie that does exactly what a lot of horror movies from the late 80's to mid-90's wanted to bring to audiences: that horror lives in both the unknown productions all the way to the big budget scare flicks.  Ben Cross has the demeanor and look of a good priest that is only there to help his community and do right by the church.  The Blu-ray is a solid effort with a decent video and a good audio track.  There are also some great extras on the disc that went deeper than I was expecting.  Overall, if you dig this genre or are a collector of the Vestron Video collection, pick this one up.