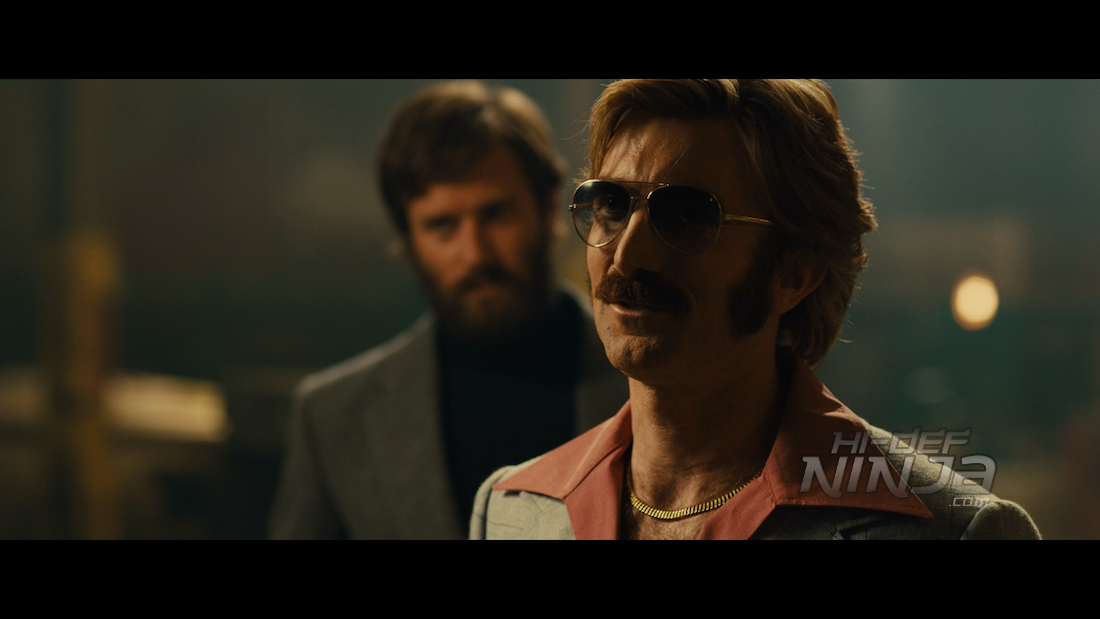 FREE FIRE Blu-ray Review
The Movie

The Video

The Audio

The Supplements
In a Boston warehouse, a few IRA members are trying to buy some M16s.  As the size of the players increases, so do the tensions between everyone.  With one dilapidated warehouse, crates of guns, and heated tempers; this can get really ugly really fast.
Ben Wheatley, who has directed a variety of films and TV, directs FREE FIRE.  He has a good eye for keeping his film streamlined with so many moving parts packed into 90-minutes.  The idea here is a lot of characters from similar walks of life in one of the biggest standoffs in a confined space that I've seen on the screen.  As for the actors, there is a ton of talent with this cast and plenty of chemistry between them.  Out of the entire cast, I'm a fan of Sharlto Copley and Cillian Murphy the most and especially in this situation.  Copley is a chameleon as he plays Vernon: a womanizing, smooth talker with only money on his mind.  Murphy's character is more of a take no crap from anyone IRA member and he just wants what he ordered.  
Cast
Sharlto Copley – Vernon
Armie Hammer – Ord
Brie Larson – Justine
Cillian Murphy – Chris
Jack Reynor – Harry
Babou Ceesay – Martin
Enzo Cilenti – Bernie
Sam Riley – Stevo
Michael Smiley – Frank
Noah Taylor – Gordon
Patrick Bergin – Howie
Tom Davis – Leary
Mark Monero – Jimmy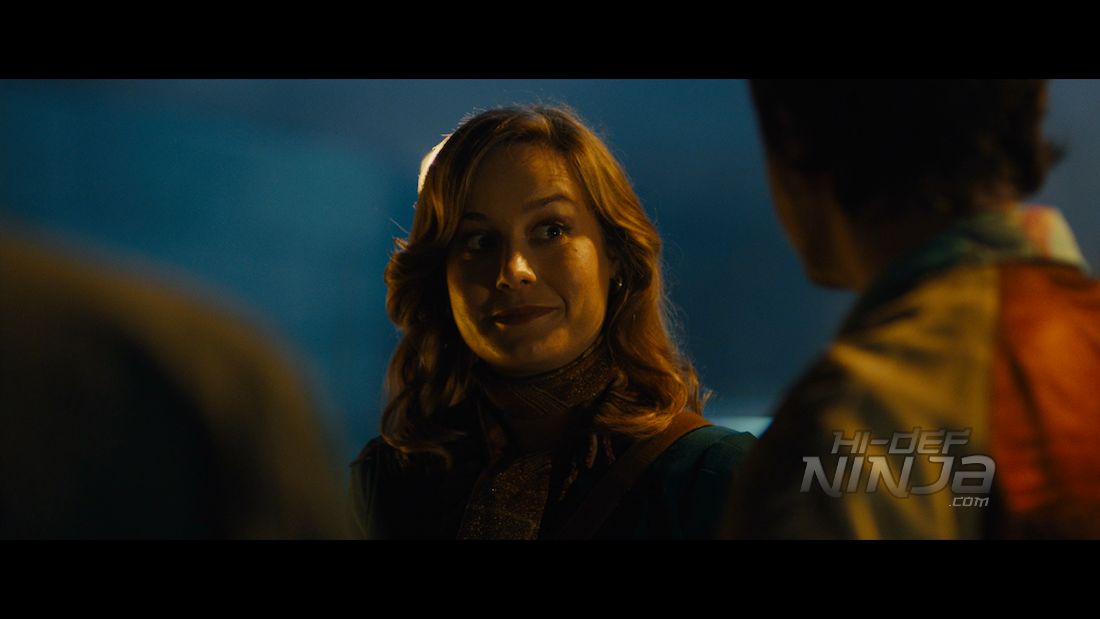 VIDEO QUALITY:
The transfer is a 1080p AVC presentation that has a really gritty look to it.  For the most part, the lighting is even which makes sense that the movie pretty much stays in the same building.  It is on the darker side but the images don't get lost.  The gritty look that I mentioned is from the first floors and the characters rolling around in it while taking cover.  There is also a lot of dust coming from the chunks of concrete and debris coming from the random gunfire.  In both the close-ups and wider shots, the details are there and have crisp lines.  As for the coloring, there aren't really any bright colors aside from Justine's blue coat.  But it is natural and so are the skin tones.
AUDIO QUALITY:
The audio is a DTS-HD Master Audio 5.1 mix that is a non-stop barrage of gunfire with flying bullets. The open space creates a lot of sound movement in echoing the both voices and guns.  With that, there is plenty of movement with those whizzing bullets crossing the sound field and working the surround speakers in the rear.  The LFEs hit hard from the popping and snaps of a weapon from handguns to riffles.  The dialogue is clear and easy to understand, rounding this mix off very well.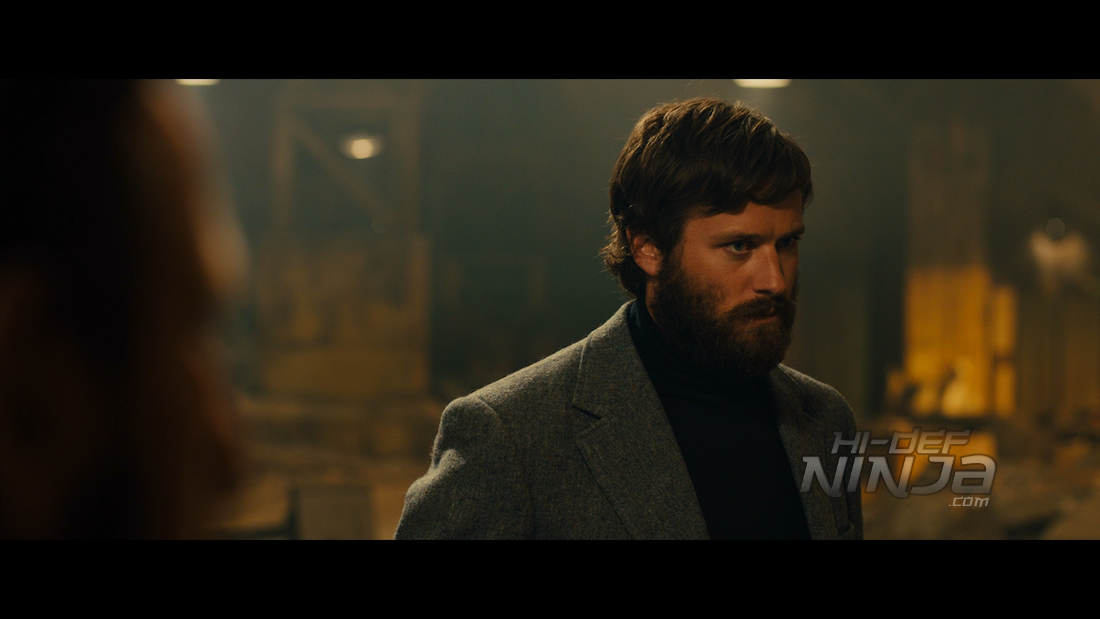 SUPPLEMENTS & PACKAGING
-Audio Commentary: with Director Ben Wheatley, Cillian Murphy and Jack Reynor.
-The Making of FREE FIRE: This 16-minute featurette interviews some of the cast and crew  about the movie.
Disc Details
1 Blu-ray Disc
Digital copy
Running Time
90 mins
Edition Ratings
Rated R
Region Coding
Region A
Video Resolution
1080p AVC MPEG-4
Aspect ratio: 2.39:1
Audio Mixes
English DTS-HD Master Audio 5.1
Subtitles
English SDH
Spanish
THE BOTTOM LINE:
FREE FIRE may take a few minutes to get going and once it does, it's a funny, free-for-all that is satisfying to watch.  The video is decent but the audio is where it comes to life.  The extras are light but the Making Of is worth checking out.  Overall, I would tell anyone who likes the players in this ensemble cast or a fan of Ben Wheatley will enjoy piking this up.