Each month, Loot Crate curates a box of nerdy goodness for their subscribers with unique items that feature a unique theme for that month. For July, that theme is ANIMATION, featuring products from TEENAGE MUTANT NINJA TURTLES, FUTURAMA, RICK AND MORTY, and BOB'S BURGERS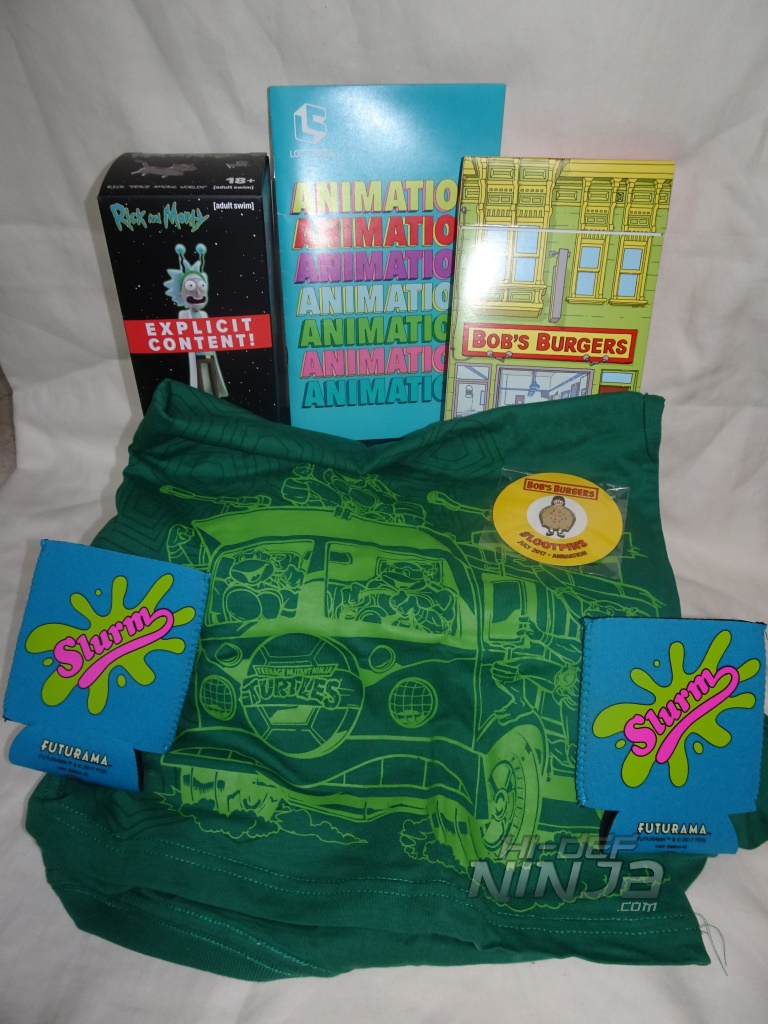 Cowabunga Dude!
TEENAGE MUTANT NINJA TURTLES Turtle Van T-Shirt (Loot Cate)
Featuring the Turtle Van and some very neat turtle shell pattern design this shirt will take you down memory lane as you watch your favorite Saturday morning cartoons. With the current TMNT show on Nickelodeon the shirt is perfect for both Adults or Kids!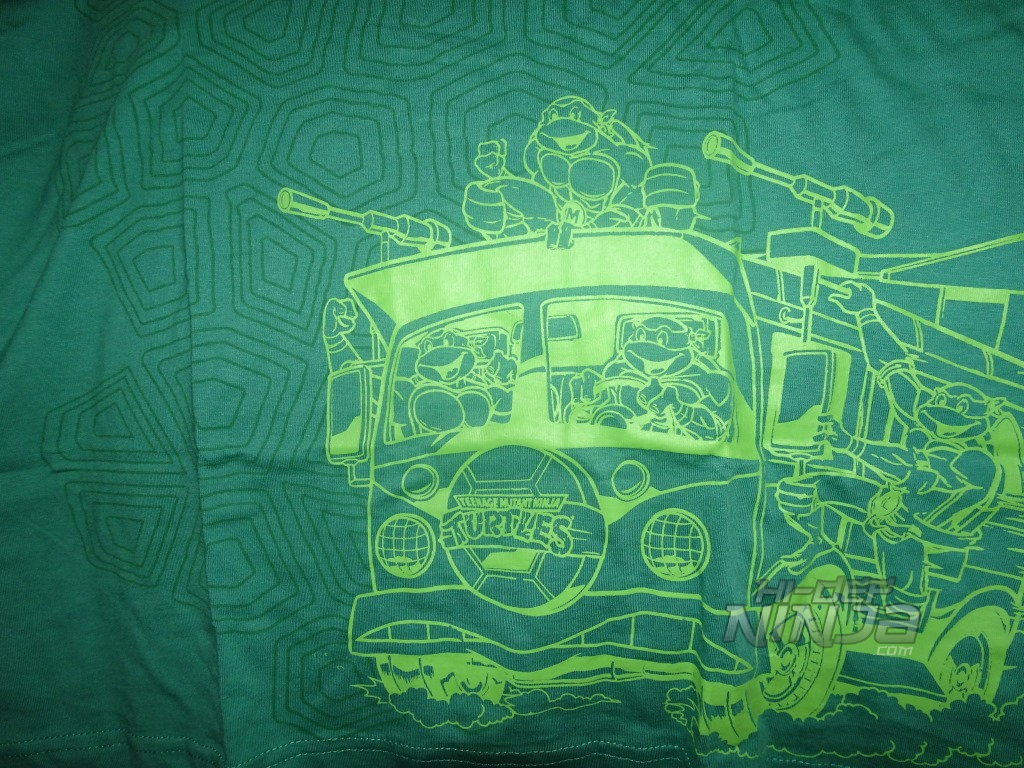 FUTURAMA Slurm 2-Pack Koozie (A Crowded Coop)
Have a cool one on us thanks to these Futurama Koozies.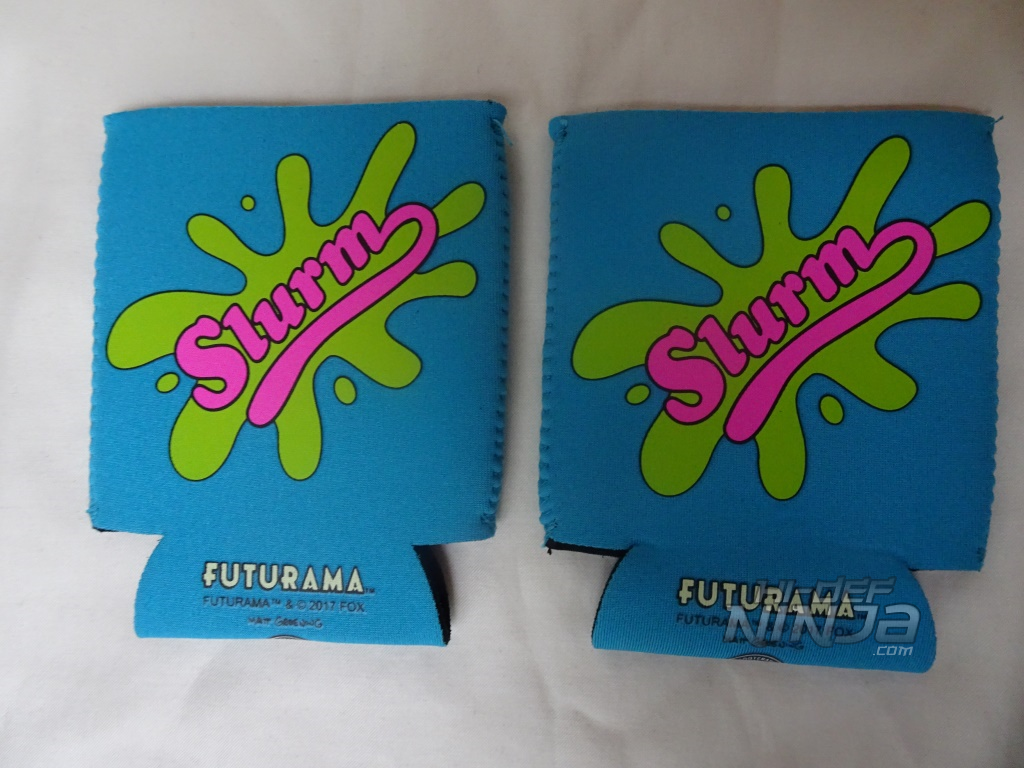 RICK AND MORTY Rick 'Peace Among Worlds' Figure (Loot Crate)
Gaining an amazing cult following this Cartoon Network show goes to some crazy places. This figure is based on the episode 'Peace Among Worlds' when Rick arrives and greets the denizens of the microverse. This also happens to be Loot Crates first made figure. The quality is good and the packaging is clean. I will be looking forward to more original figures from Loot Crate.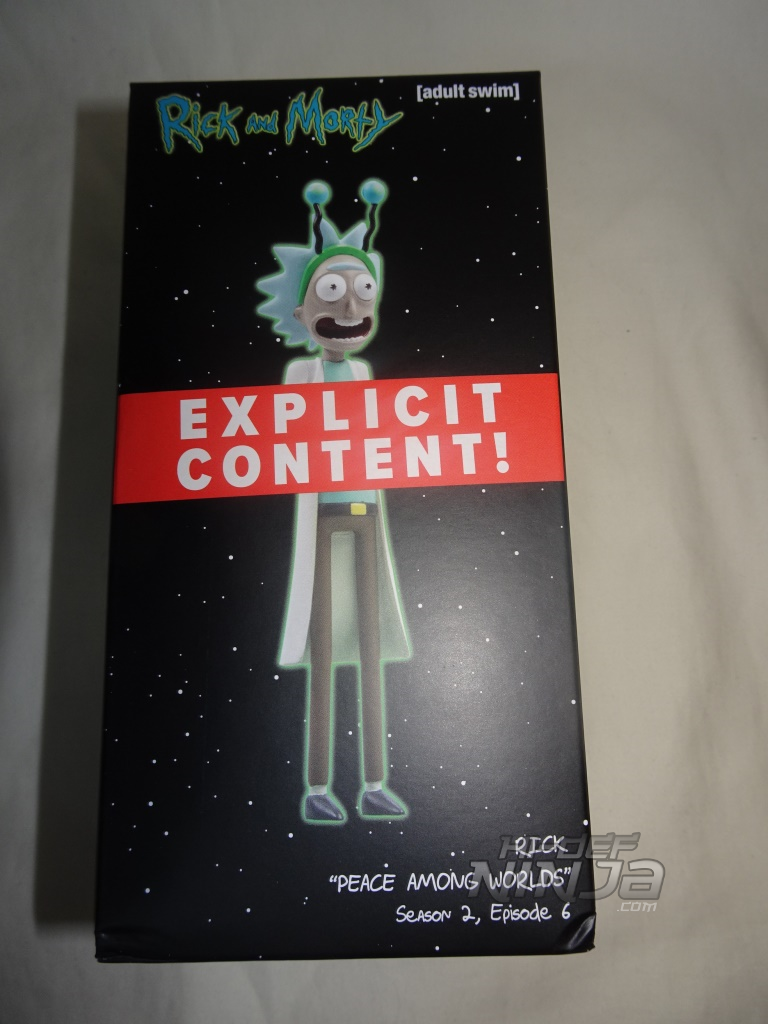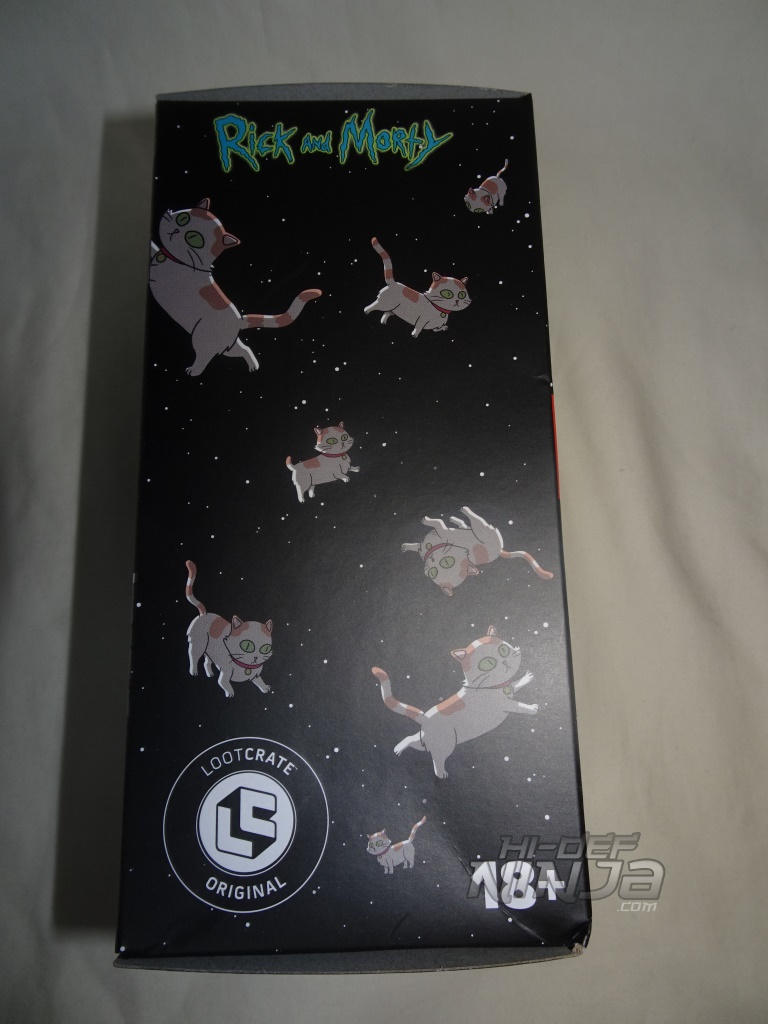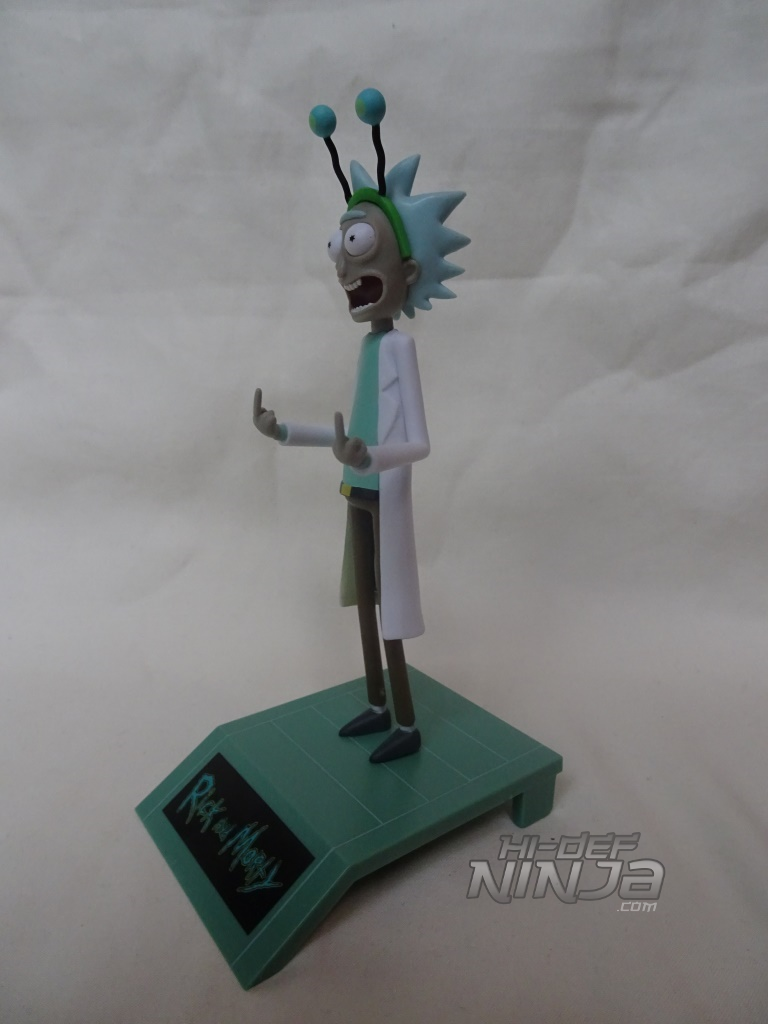 BOB'S BURGERS Recipe Cards in a Box (Penguin Random House)
Includes 25 selceted Burger of the Day which also reference the season and episode, the Burger Box provides recipes and preparation tips printed on nice stock in a sturdy box with even a vegetarian option for our vegan friends.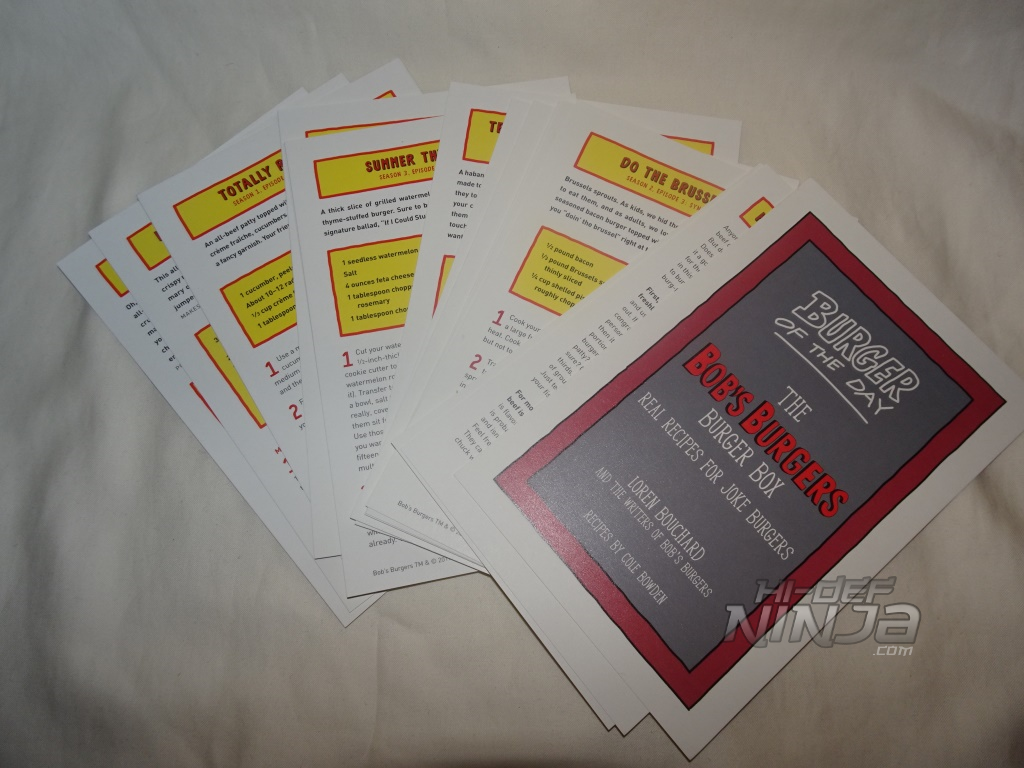 LOOT CRATE July Pin – Bob's Burgers
Featuring Gene in his Burger Mascot outfit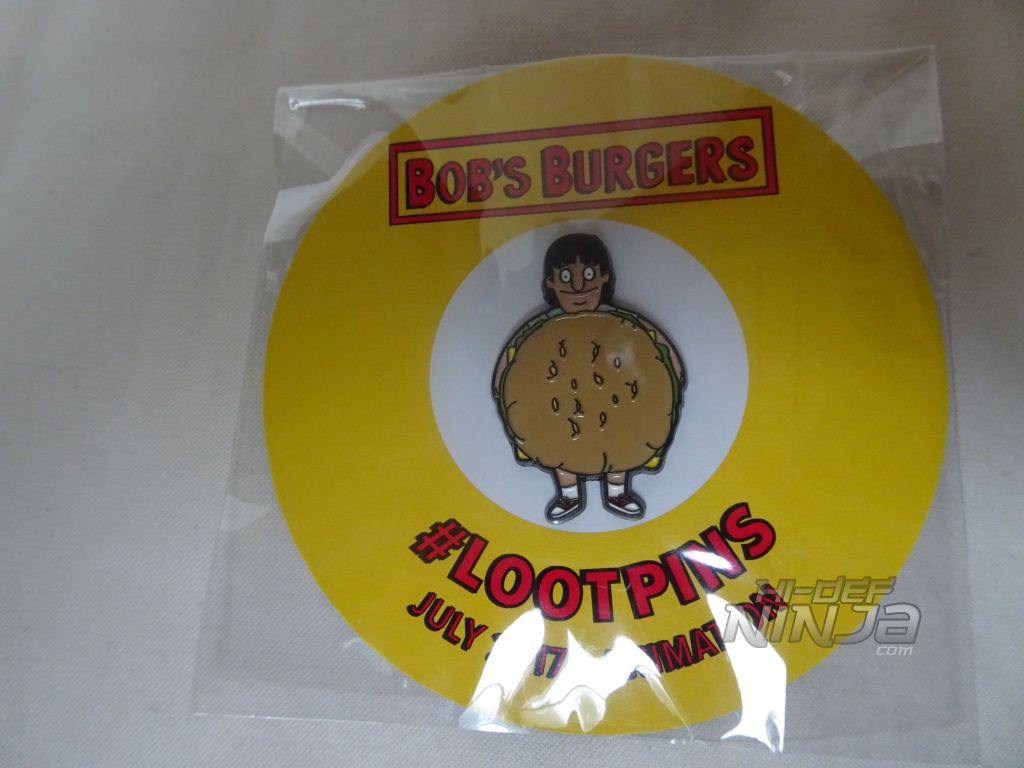 Also with the pin is this month's download code that will let you pick up previous missed boxes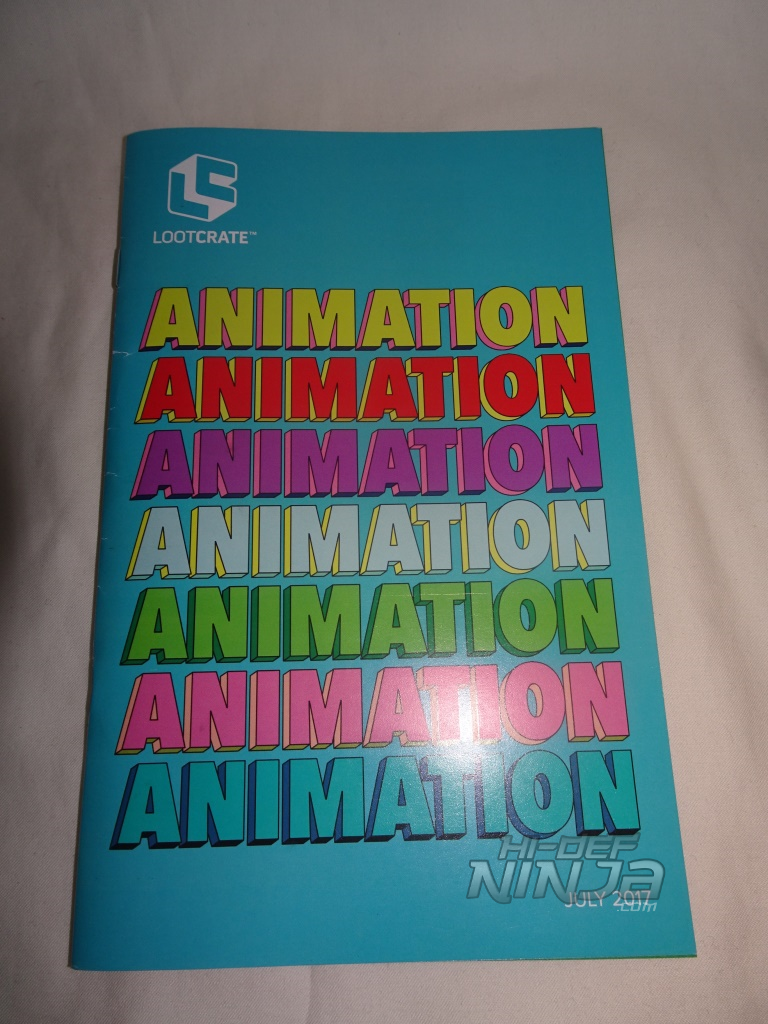 Final thoughts on the July LOOT CRATE:

Not being a big animation fan, sadly I have not watched South Park or Simpsons regularly for a number of years this loot was slightly off base for me to judge. I really enjoyed the Burger Cards for the originality of the idea and am very pleased with the quality of the Rick figure since it is Loot Crate's first figure, so I am hoping to see more of them, though I hope that does not interfere with their collaboration with the guys at QMx.
————————————————
Mike's favorite item: Tie – Recipe in a Box and the July Pin
A first for me; I am torn with this month's crate. I really appreciate the idea of being able t snag a previous crate but I also like the recipe in a box idea as well for its originality and therefore I declare a tie!
Finally, if you like what you see and want to start getting your own loot including LOOTPETS, LOOTANIME, LOOTGAMING, LOOT CRATE, or LOOT CRATE DX (as well as upgrades from accessories to socks and wearables), head over to the LOOT CRATE site and sign up. Didn't get the variant you wanted; complete your collection from the Loot Crate Vault. You can sign up for as long or as short as you like — and be sure to look out for Limited Edition Crates!