THE HUNTER'S PRAYER from director Jonathan Mostow stars Sam Worthington (TERMINATOR SALVATION, AVATAR) and Odeya Rush. Sam plays Lucas, a deadly assassin who has been contracted to kill a young woman, Ella (Odeya Rush). When Lucas can't bare to get the job done, it sets in motion the oh-so familiar plot of the unlikely two having to team up in a race for survival all the while trying to expose those responsible for murdering Ella's family.
So while THE HUNTER'S PRAYER sounds like a film you've seen before a few times, it does execute itself fairly well and has strong performances from its cast, making it an enjoyable ride.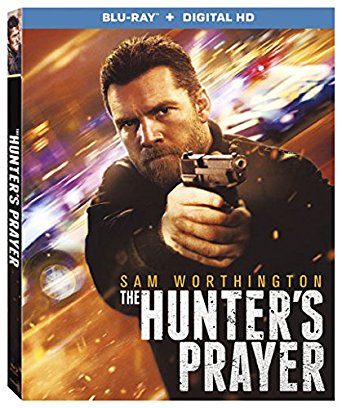 The Blu-ray edition comes with a Digital HD code as well and features a few extras/special features like a 'Making Of' and a 'dive into the world of the Hunter'. Those special features are listed below.
The Cost of Killing: Making The Hunter's Prayer Featurette

The World of The Hunter" Featurette

Creating The Driving Force" Featurette
THE HUNTER'S PRAYER comes with a DTS HD Master Audio 5.1 track that accomplishes its mission well with this movie and helped provide a good immersive experience. English Audio, Spanish Subs, and a run time of 91 minutes.