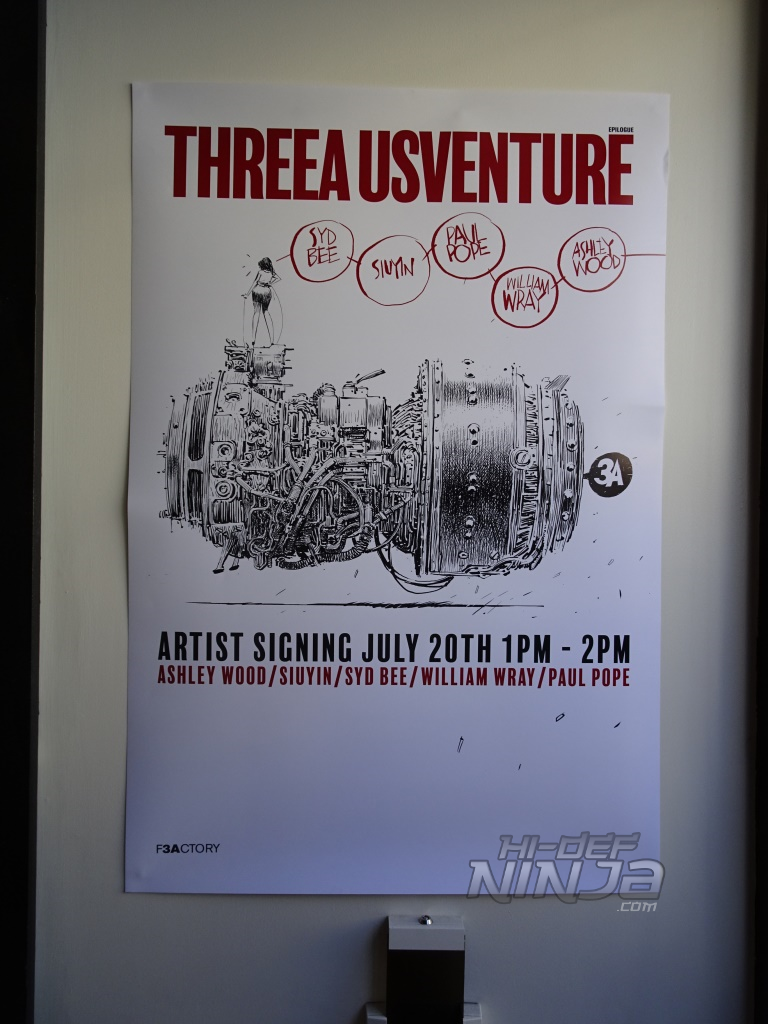 Over the last decade, 3A has created amazing figures and art. High quality, low run figures all combine to create a company producing amazing figures with a huge fan base.
The first Venture originated at 3A's Hong Kong Headquarters in 2009, filling the walls with art in every medium. The festivities continued to Beijing in 2010, and again in Hong Kong in 2012 for the aptly titled Re-Venture, with the most recent event held in Tokyo as the finale to a three-tour show. These Venture shows gather 3A's art, toys, sculptures along with items from other artists including Siuyin, Paul Pope, William Wray, and Seattle artist Syd Bee.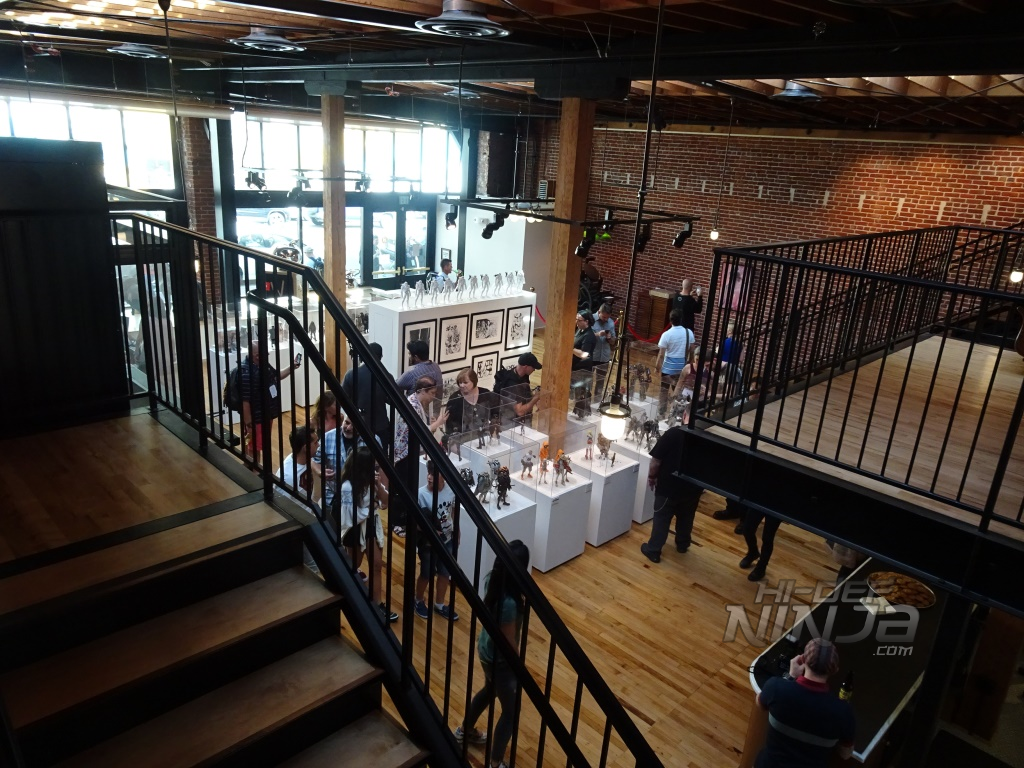 The 2017 US Venture Epilogue show was held at the Sparks gallery in San Diego and ran throughout the San Diego Comic Con. Having pre-purchased some of their exclusives I was lucky enough to be invited to their show opening on Wednesday night and got to take a look at everything on display and it is a lot. Throughout the show they also had plenty of signings including all of the artists and even Die Antwood whom Ashley has collaborated with.
Below is a taste of the amazing products on display both at the gallery and at their booth at the show floor.
Art from all contributing artists including Ashley Wood,
Siuyin, Paul Pope, William Wray, and Seattle artist Syd Bee.
Figures