The Movie

The Video

The Audio

The Supplements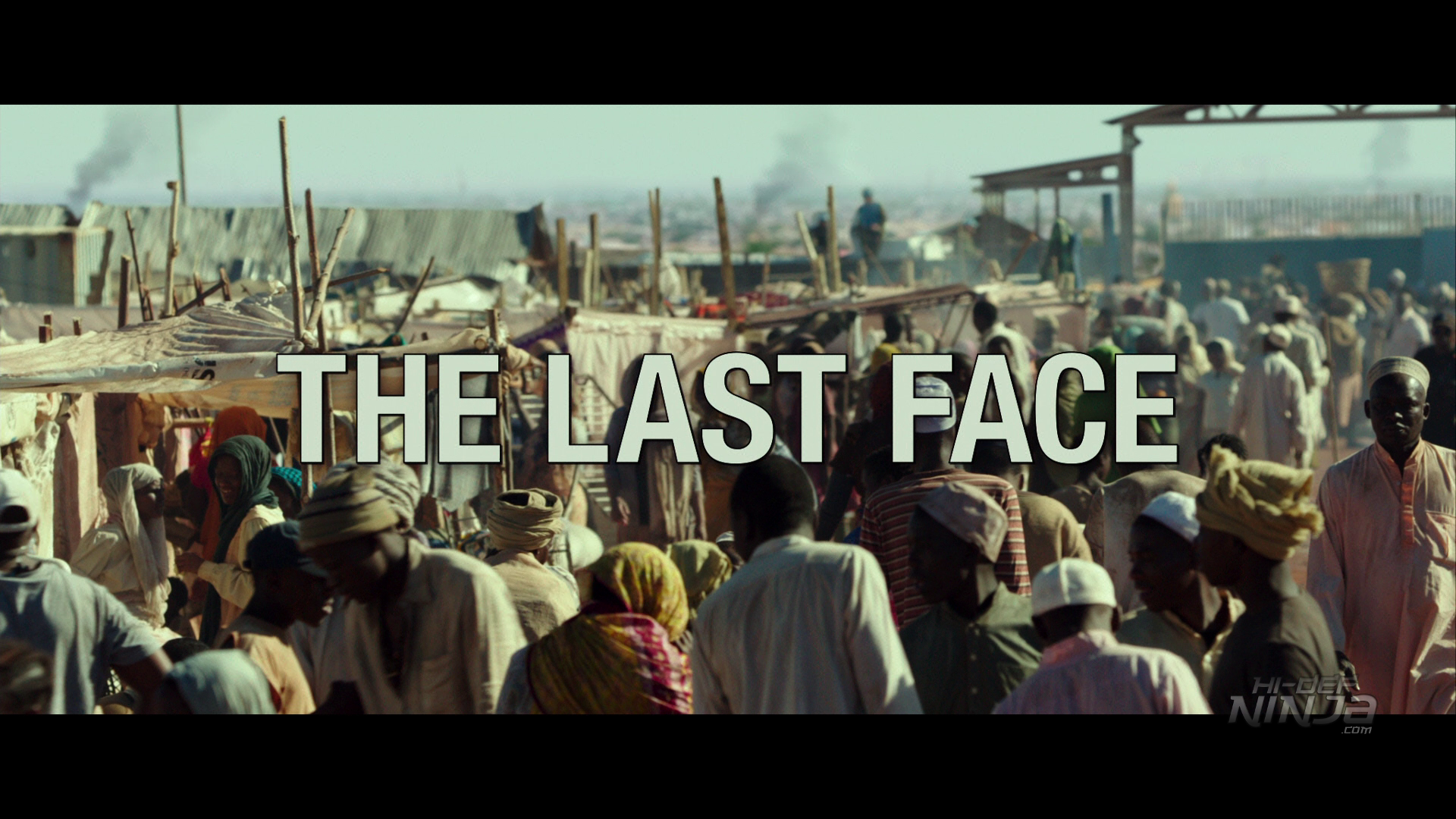 The utter failure of THE LAST FACE doesn't just lie in its flawed story, but in almost every element of the Blu-ray release.
By Matt Cummings
Sean Penn. Charlize Theron. Javier Bardem. Jared Harris. Jean Reno. This collection of talent should be more than enough to drive any film to Oscar sensation. Sadly, THE LAST FACE is far beneath them, a pathetic display of relationship-worry, caught up in some of the most brutal atrocities to be seen on screen this year. The Blu-ray release is also awful, sporting barely-discernible dialogue and a single Supplement.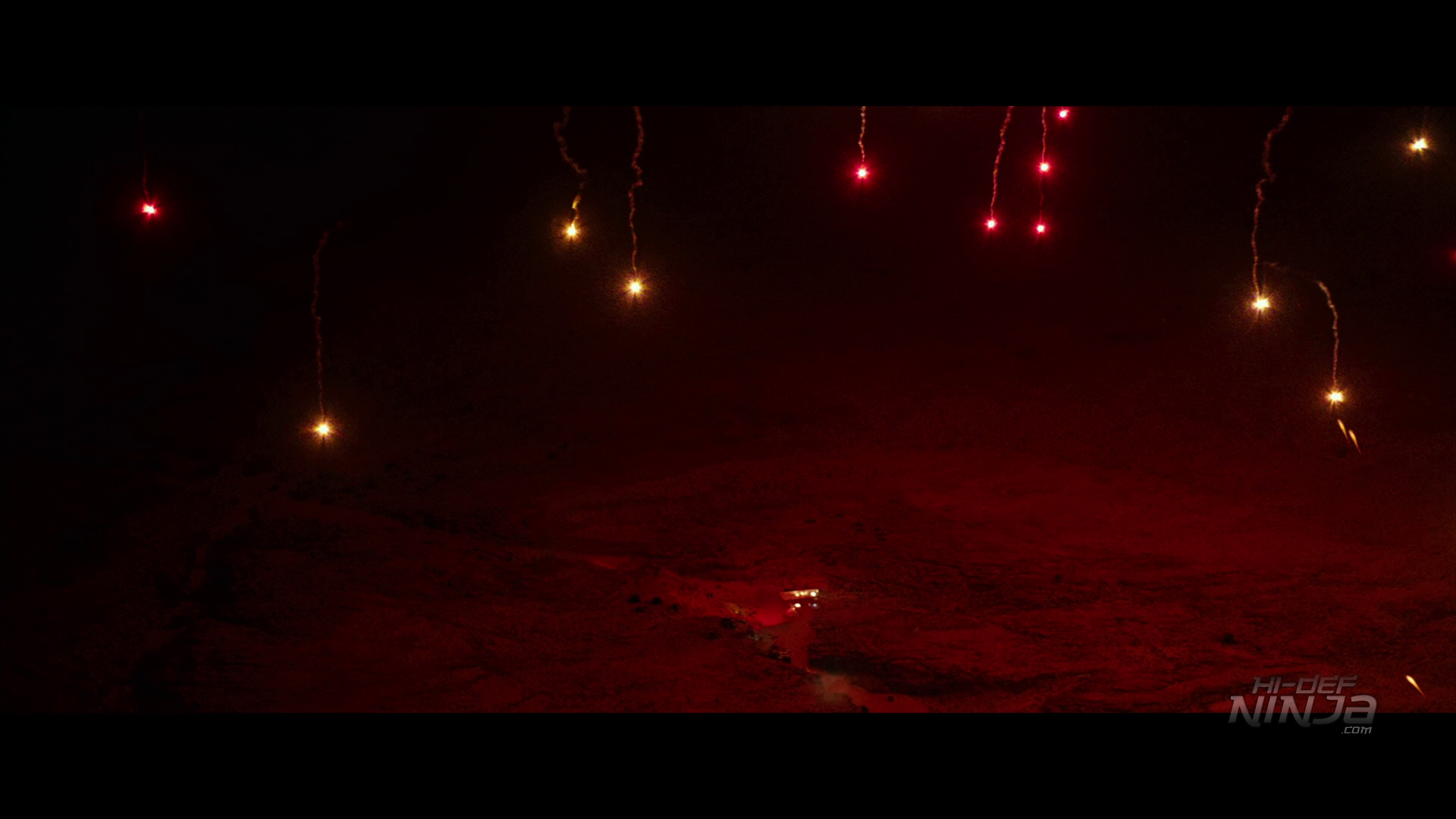 THE MOVIE
As civil war and the rise of human atrocities overruns places like Monrovia during 2003, a relief aid worker Miguel Leon (Javier Bardem) meets the beautiful philanthrope Wren Patterson (Charlize Theron). Gripped by the scale of the conflict around them, they provide care and medicine to thousands of displaced Africans, wondering whether any of it will matter in the long run. Along the way, they endure hardship, unbelievable violence, and the constant worry of death. Moving back and forth through a decade, the couple travel from one venue of death to another, witnessing a single event that both will define their lives going forward and keep them from experiencing true love.
FACE is an outright disaster. From the moment this odd mix of misery and relationship-building expels itself on the screen, we know that we're in for a rough ride. But Director Sean Penn has so many levels to show us that it's unclear exactly what he was trying to accomplish. It just gets steadily worse, with Bardem and Theron trying to work out their on-again/off-again feelings for each other while we're forced to endure dead children, a C-Section, and enough blood to float a relief ship. These characters never develop beyond their first few moments on screen. All Theron and Bardem become are heroic lovers caught in a war with seemingly little end, bound together by circumstance and therefore having very little in common. Jean Reno and Jared Harris have very little to do as fellow aid workers, their talents wasted on either looking upset or quoting passages from The Bible. There are moments when both skilled actors are forced to stop and watch as the couple argue about their love for each other while patients bleed to death on gurneys. And then a child is killed. Or a stack of dead nude boys is forced upon us. That's what FACE has in store for us.
It's not hard to see why this Cannes Film submission never got a theatrical release, not because of the many human rights violations that unfold but because none of it has to do with this failed relationship story. Wren and Leon's love for each other doesn't make sense here, and every minute that passes by in which they try to figure it out is one more wasted minute by the audience in enduring it. And yet its message is clear: there are terrible things happening in the world, as the credits brutally show. Human skulls litter a street, while burned out buildings from a real theater of war remind us that the UN and other peace keepers have an incredibly difficult job to do. But Penn fails in trying to focus on two characters that seem from different worlds, an odd pairing that's doomed to failure and death. Viewed under these parameters – and there's honestly no other way to look at it – this is by far the most misguided movie of 2017, and its desolation only becomes more severe as every unwatchable minute passes.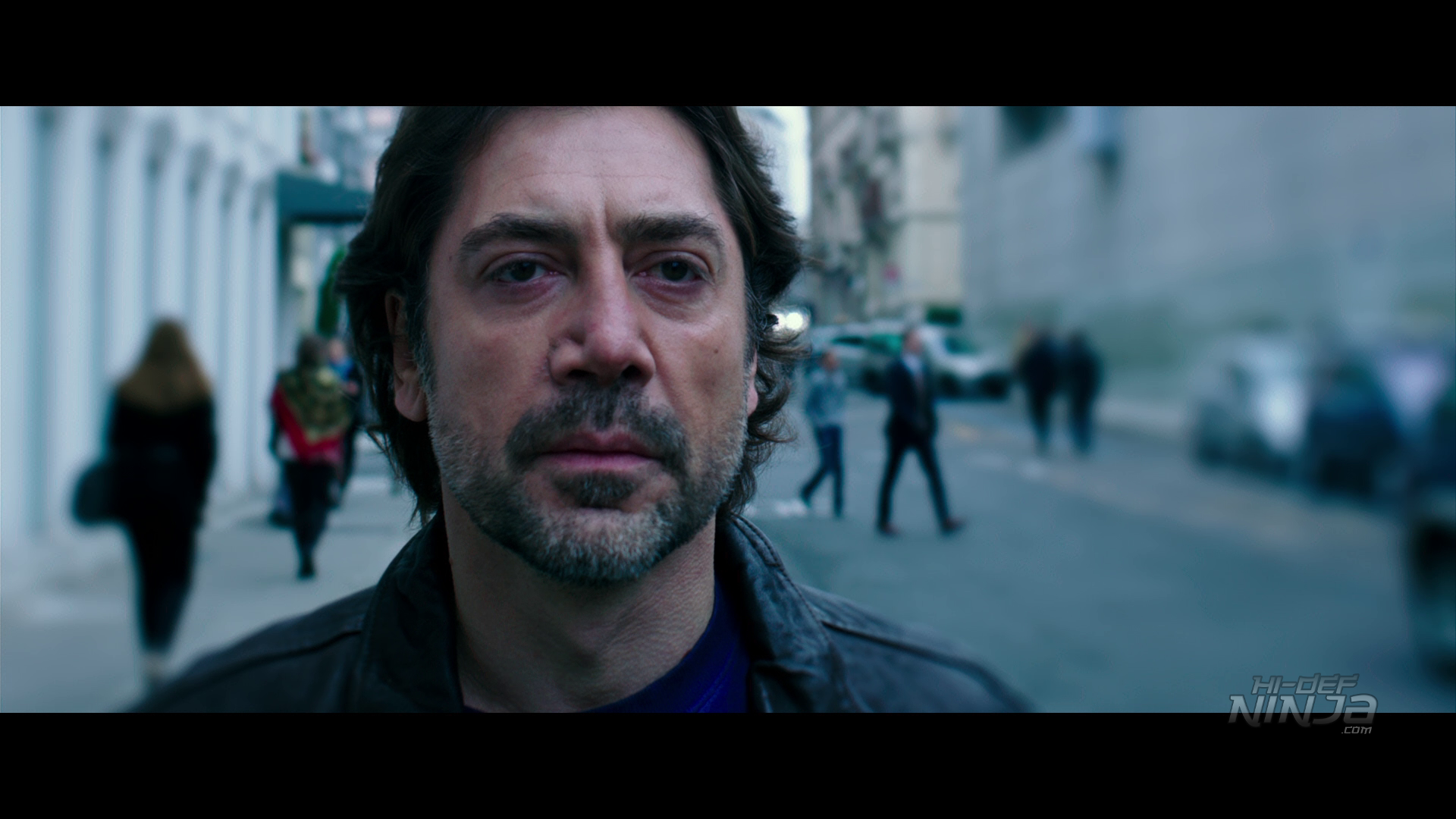 THE VIDEO
The single positive thing about Lionsgate's release of THE LAST FACE lies in its video. Colors are vibrant and the transfer itself is clear. Desert browns and yellows are warm and welcoming, while blues and greens jump off the screen. Cinematographer Barry Ackroyd makes our actors look very good, sporting details in hair and skin. Penn's penchant for blurring the edges in several scenes forces you to wait until a clearer scene arrives, and it's here that the transfers true nature arrives. Lines on skin and pores are clear and both interior and exterior shots look superb. The overall look is rich, even as untold Africans witness their tragic ends. This sort of contradiction is all that THE LAST FACE can do to keep our attention, and even that isn't enough.
THE AUDIO
The misery behind THE LAST FACE seeps into its audio with an all-over-the-place DTS-HD Master Audio 5.1 soundtrack. I found myself cranking up the sound beyond what I normally choose, and then being blasted by explosions that resonate deep within the LFE. Dialogue is the worst offender, and it was impossible to know when a moment of war would further obliterate this incoherent movie. The music by Composer Hans Zimmer sets a tragic tone and for a few moments the film elevates into merely livable lameness. But then people start talking again and you're forced to play The Remote Game. Like the movie itself, this is one of worst efforts I've ever heard.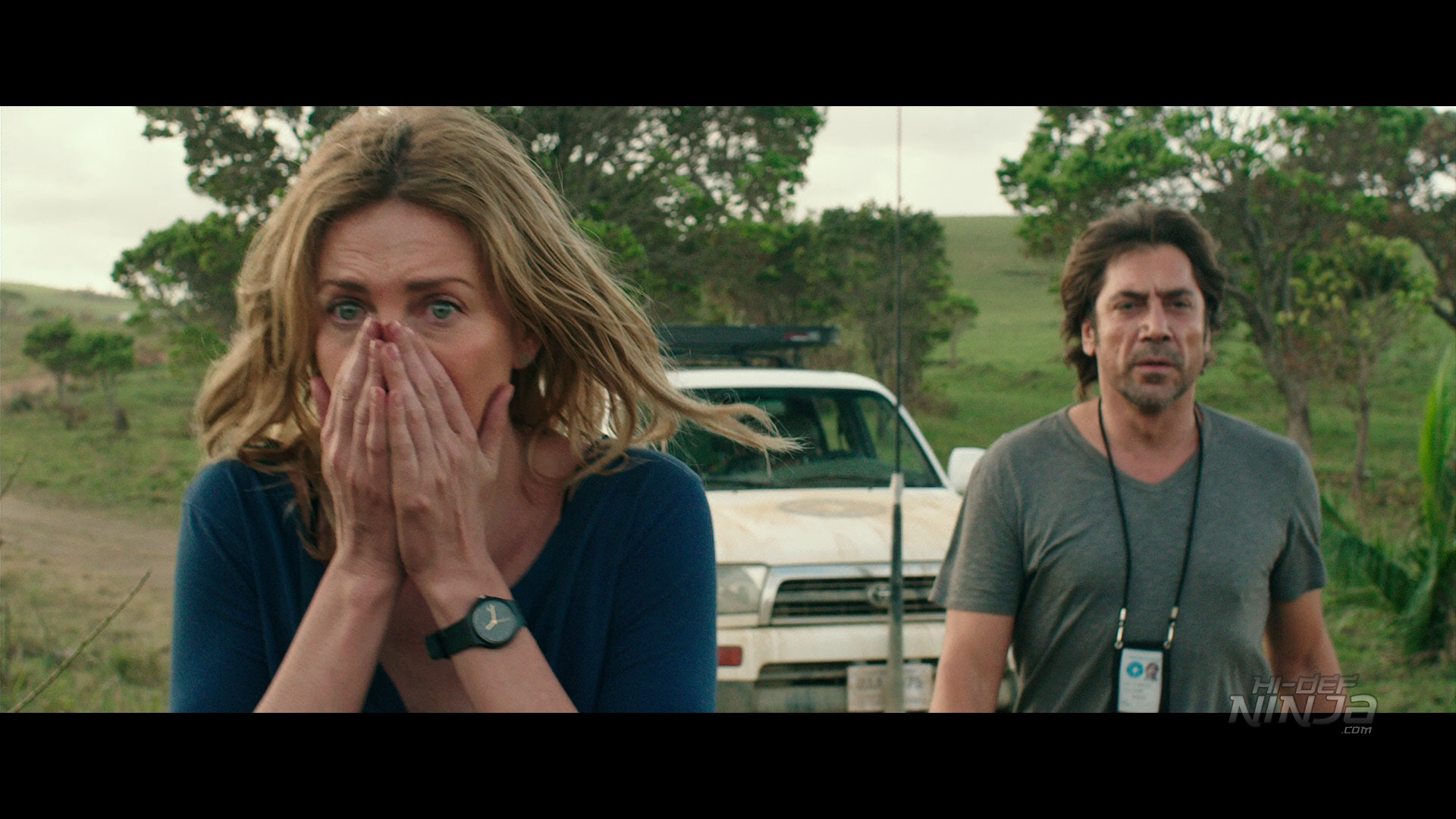 THE SUPPLEMENTS
And then there's the Supplements…well one Supplement about the film, which is presented in HD:
Picturing THE LAST FACE (10:51): The crew – including Producer Bill Gerber – takes us through the real-life tragedies unfolding in Third-World African countries which inspired the film.  They also extol the virtues of Director Sean Penn, Theron, and Bardem.
Sneak Peek: THE IMPOSSIBLE, THE WHOLE TRUTH, COME AND FIND ME, THE HUNTER'S PRAYER, THE ASSIGNMENT
Our evaluation copy arrived as a Blu-ray with Digital HD copy code inside. The slipcase is merely colorful but definitely pedestrian, and there is no interior artwork. Thankfully, there are no special editions.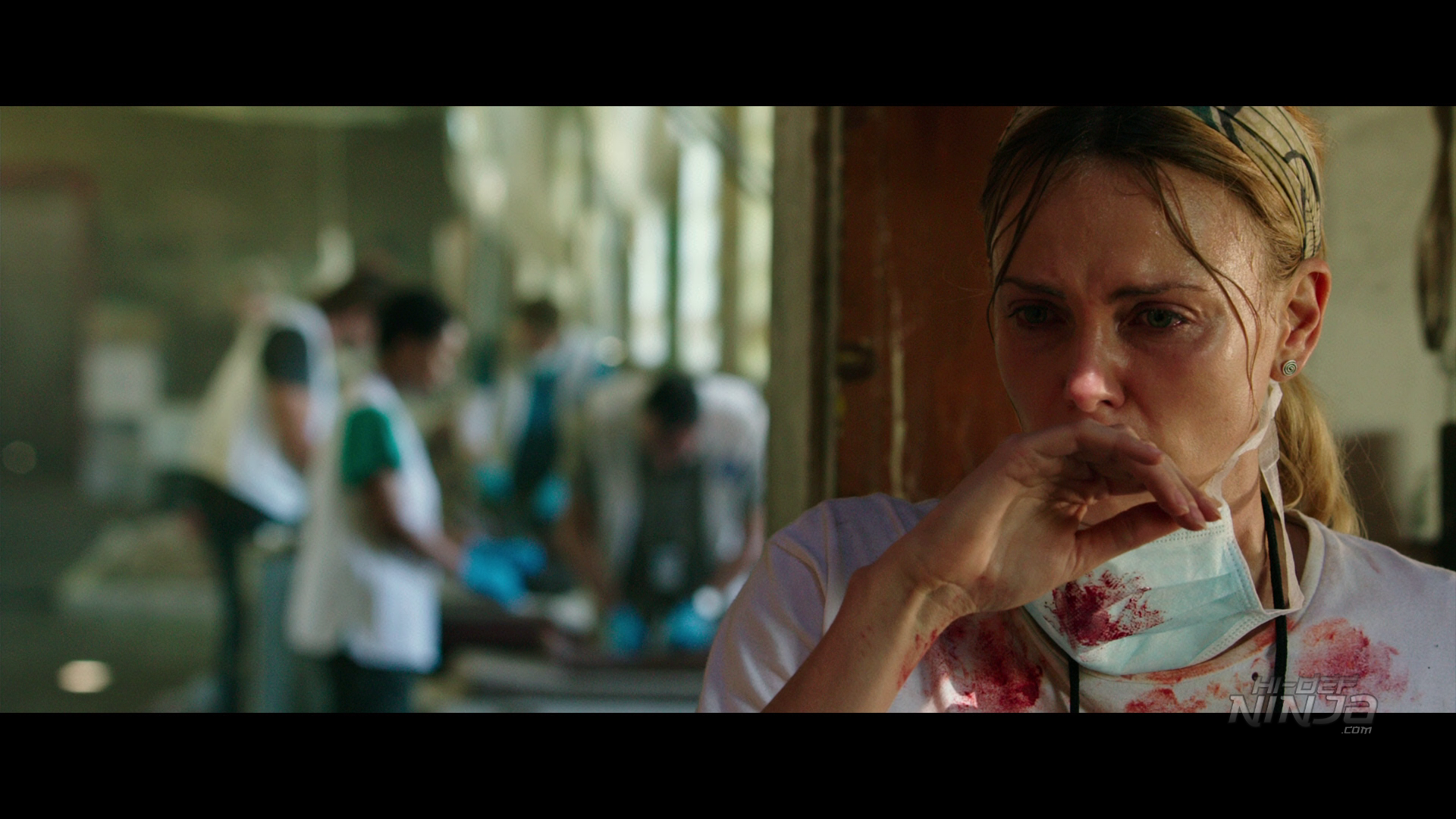 THE BOTTOM LINE
It's clear that that many talented people had hoped the best for THE LAST FACE, but it's all an endlessly unwatchable affair. Stifled by an overwrought love story and mostly impossible-to-discern dialogue, it languishes in the ugliness of human atrocities, content to play love story while nations and people's dreams perish around them. The Blu-ray details also suffer, with audio and only one supplement. The film never got a theatrical release and it shows. Stay away from this dud even as a rental; unlike the human tragedy it uncovers, the film itself deserves to be buried deep in a place where no one will find it.
THE LAST FACE is rated R for strong bloody violence including disturbing images of war atrocities, language, and brief sexuality and has a runtime of 130 minutes.