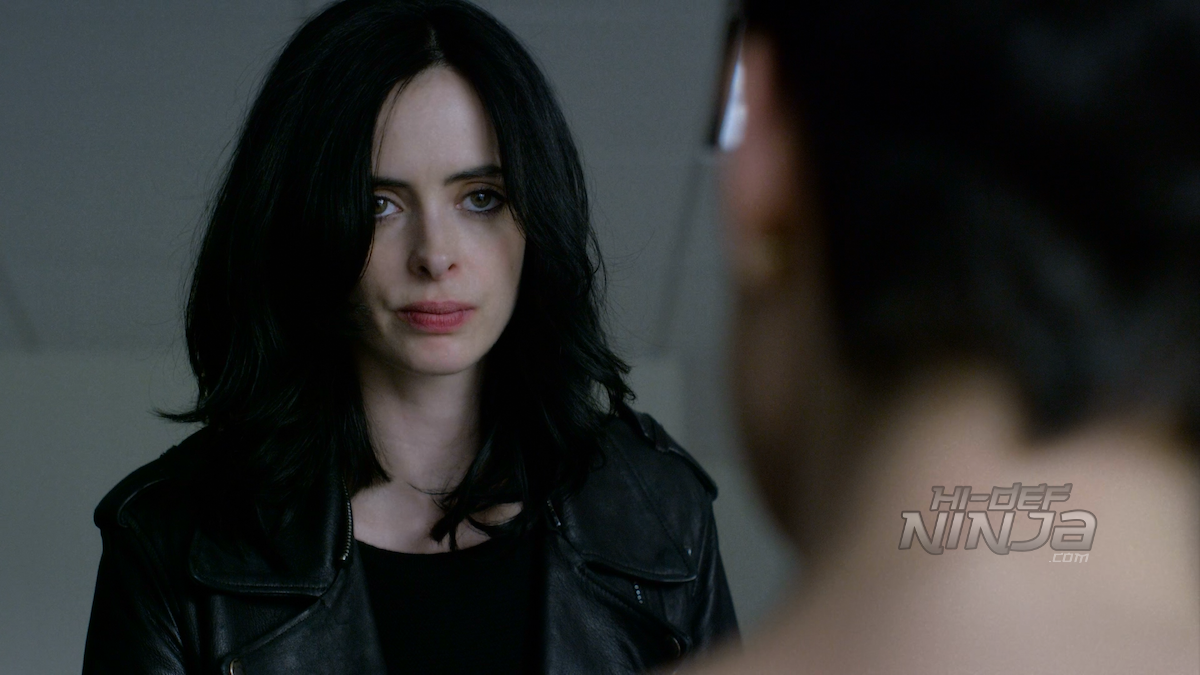 JESSICA JONES: The Complete First Season Blu-ray Review
The Season

The Video

The Audio

The Supplements
Jessica Jones is a private investigator for ALIAS INVESTIGATIONS and does a little freelance for a law firm as well.  She has a bad attitude, trouble sleeping, and a drinking problem.  She has had a rough life; most recently she was under the control of a man named Kilgrave.  He has the power to suggest something to a person and they're compelled to do it.  Somehow, she was able to walk away from him but a new case has her back where she does not want to be.
 
JESSICA JONES is a Netflix series based on the Marvel Comics Character from the books named ALIAS.  Showrunner Melissa Rosenberg has had her hand in a few shows in her career including the superhero show BIRDS OF PREY.  JESSICA JONES is much more mature and explores a lot of deep issues; solidifying that that this isn't made for kids.  
 
I know when they first announced Krysten Ritter as the character, I wasn't sold and couldn't make the connection that she could potty her because I'm used to seeing her as the party girl. She has embodied the character and uses that "party girl" voice in her work to pretend she is someone else.  I also like what they did with David Tennant to keep his character more realistic rather that him having purple skin like the comics.   
 
Cast
Krysten Ritter – Jessica Jones
Mike Colter – Luke Cage
Rachael Taylor – Patricia "Trish" Walker
Wil Traval – Will Simpson
Erin Moriarty – Hope Shlottman
Eka Darville – Malcolm Ducasse
Carrie-Anne Moss – Jeri Hogarth
David Tennant – Kilgrave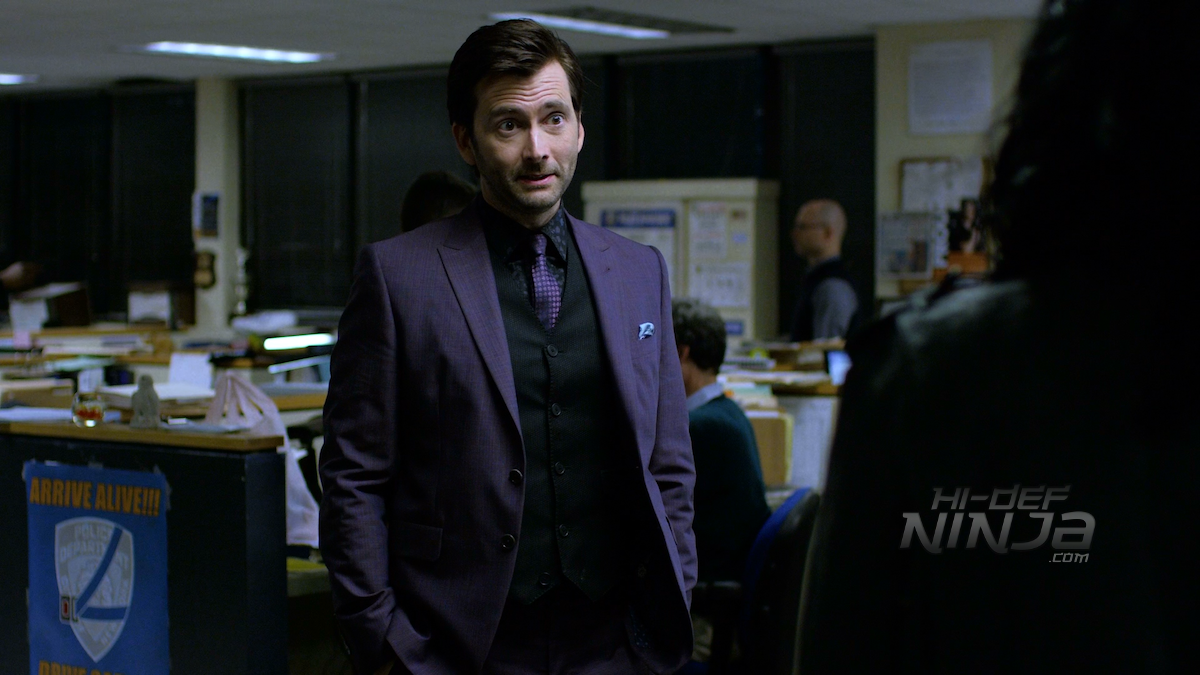 VIDEO QUALITY:
The video is a 1080p AVC presentation and it matches the quality from the original Netflix stream.  The series is on the cooler side with a slight blue hue on the city. It makes the city look colder and unwelcoming.  There is a grain on the images that is calmer than the streaming video.  The details look excellent with close-ups showing the actors faces having a natural appearance.  The contrasting helps to bring out the details and keeps the blacks looking rich.  One issue that only happens a few times is when the show pauses to looks like Jessica is taking a photo.  The images became loaded with noise but then resumes back into looking great again.  As I said, the blacks are deep and dark to convey the tone the series needs.  
 

AUDIO QUALITY:
The audio is a DTS-HD Master Audio 5.1 mix and it is different from the streaming mix. It is a Dolby Digital Plus and the DTS track seems to have a stronger presence.  This is mostly in the LFEs as far as music or action is concerned.  The show is very dialogue centric with more of a detective story rather than loaded with action.  The effects that are used sound natural and are well layered.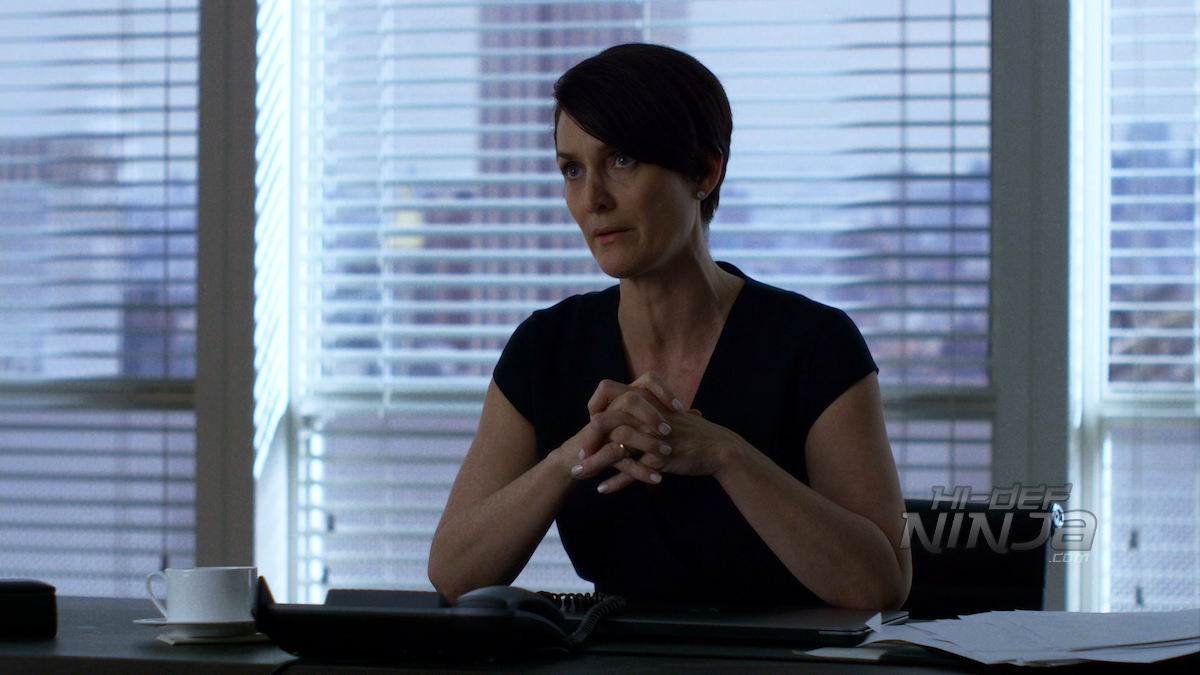 SUPPLEMENTS & PACKAGING
There are no bonus features.
 
Disc Details
4-disc Blu-ray set
 
Edition Ratings
Rated TV-MA
 
Region Coding
Region Free
 
Video Resolution
1080p AVC MPEG-4
Aspect ratio: 1.78:1
 
Audio Mixes
English DTS-HD Master Audio 5.1
German DTS-HD HR 5.1
 
Subtitles
English SDH
German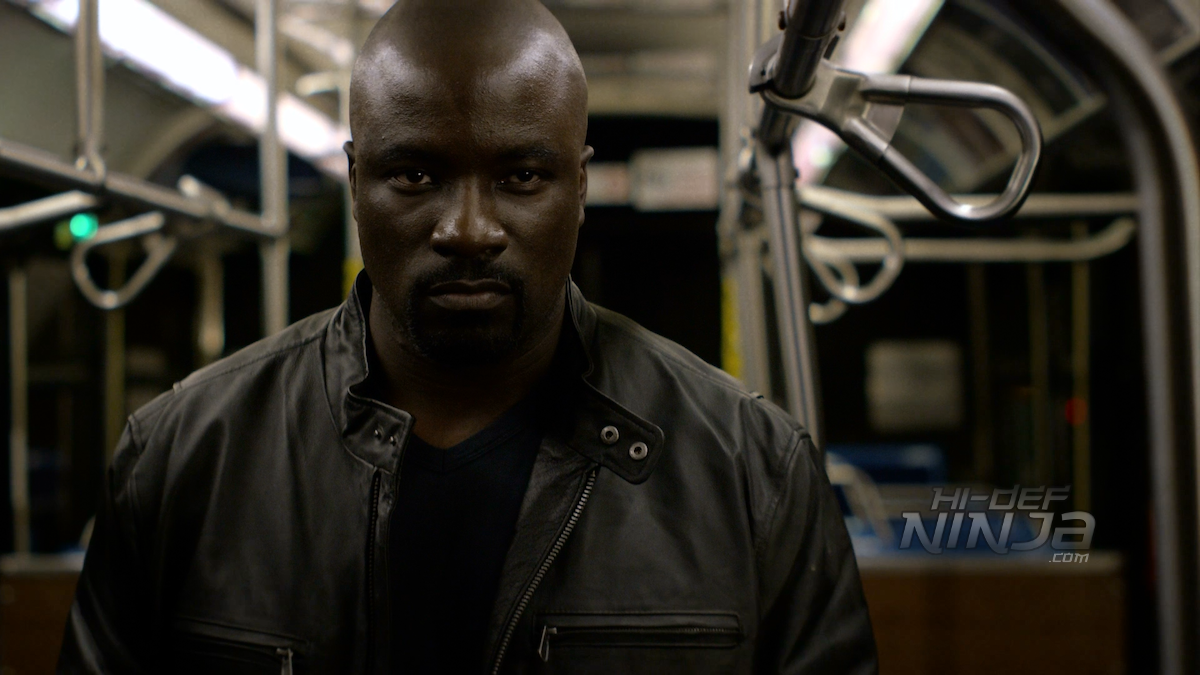 THE BOTTOM LINE:
As of right now, JESSICA JONES is easily in the top 3 of the Netflix Marvel series.  It is a series unlike the others by telling this detective story.  I feel like they have done an excellent job with the characters. The video has been done well and the audio is a nice upgrade from the mix on the service.  I am very disappointed that there are no bonus features at all because I would love to see maybe the audition tapes and interviews.  This is a necessary pick up for collectors of comic book titles, the MCU, and fans.  Also, some people like to have the physical title on their shelf to show off.  Either way, this is a highly recommended pickup.