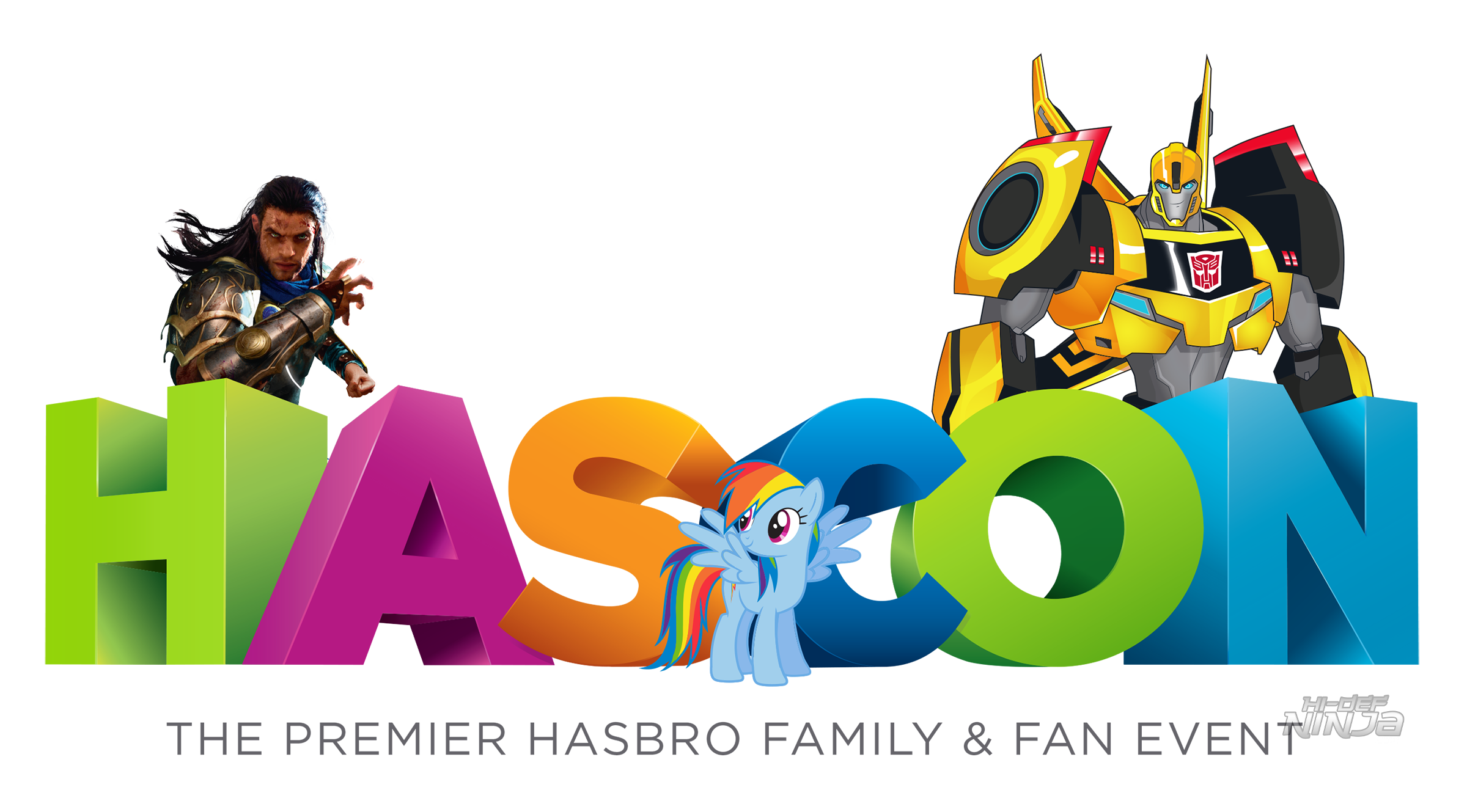 Hasbro recently completed their first ever 'FANmily' event Hascon; a celebration of all of the Hasbro brands. The con was held at the Rhode Island Convention Center and the Dunkin Donuts Arena in Providence Rhode Island and featured a floor full of Hasbro properties and experiences including exclusives, panels, meet and greets, Magic the Gathering and Dungeons and Dragons tournaments, artists and even concerts all rolled into the ticket price.
Fans of Magic the Gathering and Dungeons and Dragons intermingled with Star Wars, Transformers, and even My Little Pony fandoms to create an interesting event. Hi-Def Ninja was able to attend both Friday and Saturday of the show and I'll be providing an inside look at all of the happenings around the event.
This article features some of the panels that were held. While it was their first year Hasbro had over 50 panels covering everything from toy design and figure reveals from the various brands to artist spotlights such as the James Gunn and Stan Lee panels. Also included in the price of the ticket were free concerts from Daya and Flo Rida. The main panels for the show were held in the Dunkin Donuts arena, a massive facility that easily sat anyone that wanted to attend a big panel or concert.
Some of the panels I attended included From Unicron to Megatron an exploration of the Villains of Transformers; Peter Cullen And Frank Welker Sound Off: The Voices of Optimus Prime & Megatron!; Spotlight on James Gunn; and TRANSFORMERS: 'THE LAST KNIGHT' in the Making with special guests Mark Wahlberg and Isabela Moner. Concerts included Multi-Platinum GRAMMY® Award-Winning singer-songwriter Daya and GRAMMY®-nominated rapper and singer-songwriter Flo Rida.
Villains of Transformers with Transformers team members
This panel was basically a throwdown of the brand members discussing which was the biggest bad of them all in the Transformers Universe
Peter And Frank Sound Off: The Voices of Optimus Prime & Megatron!
A discussion between Peter (Optimus) and Frank (Megatron) bringing all the childhood feels
Spotlight on James Gunn
Stan Lee Spotlight
TRANSFORMERS: 'THE LAST KNIGHT' in the Making with special guests Mark Wahlberg and Isabela Moner as well as Producer Lorenzo di Bonaventura, and Executive Producer/Hasbro CEO Brian Goldner
Daya Concert
Flo Rida Concert