New York Comic Con is around the corner and for the first time in several years LEGO is bringing an exclusive set to the show for sale. Following up from San Diego LEGO is continuing to push their BrickHeadz line this time with their first figures from Star Wars. To kick off their Star Wars line LEGO is bringing a limited convention exclusive two pack.
Only available to New York Con Attendees that win the online lottery the set features Boba Fett™ & Han Solo™in Carbonite. The set will be figures 27 and 28 in the BrickHeadz line and is comprimised of 329 pieces. Of note is that the Han Solo figure is the first LEGO BrickHeadz that has closed-eyes – and is the biggest BrickHeadz base made to date.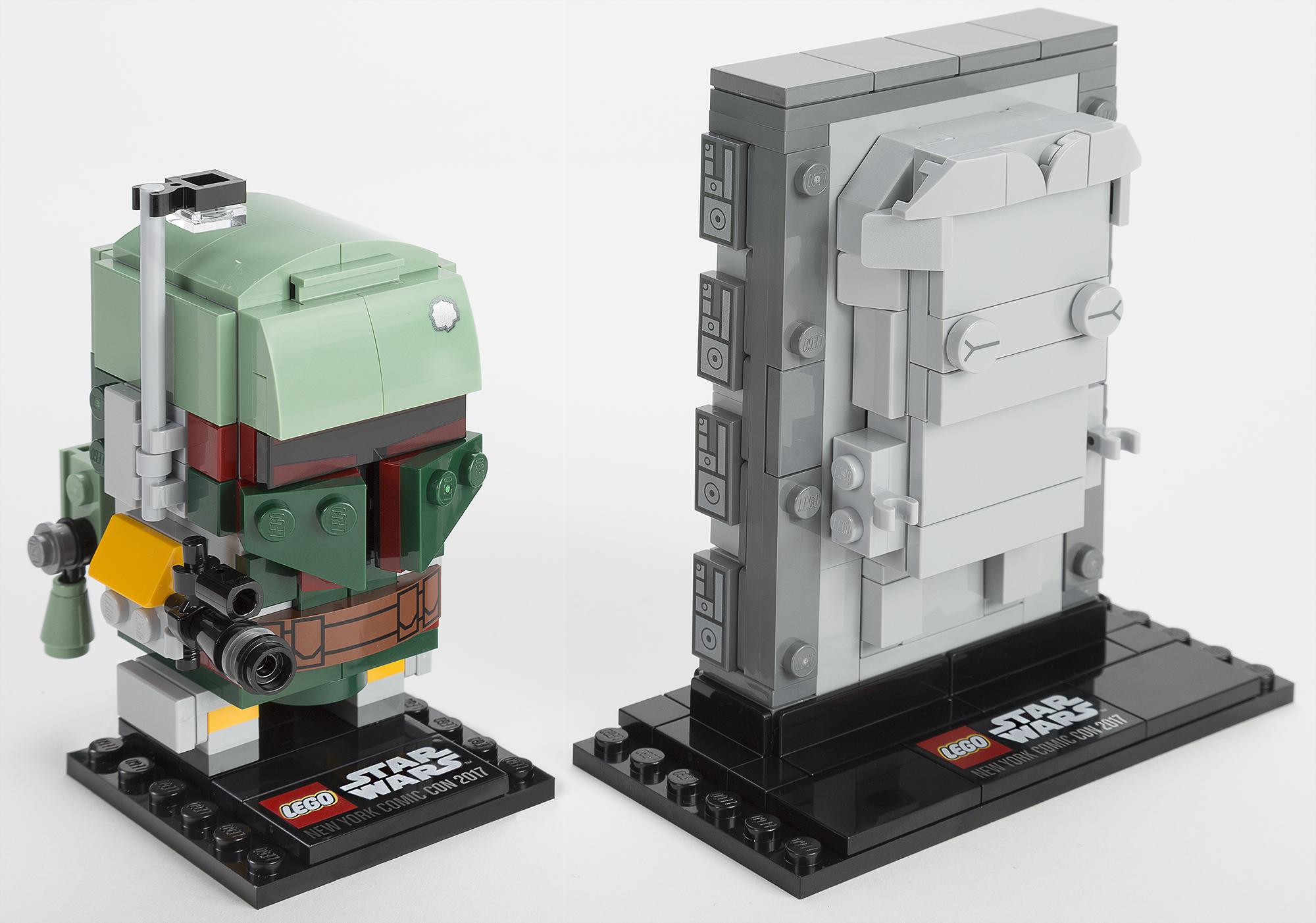 As normal the edition size was not mentioned but similar to other LEGO exclusives expect the set to be available in limited quantities.
San Diego and Star Wars Celebration attendees know some of the hardest to get exclusives come from Lego and unfortunately the entry period for the lottery is already closed; however as an avid Lego convention exclusives collector I can tell you there likely will be an overflow line at the show and if you want this set you should get in line to grab one. While I still prefer when Lego goes with vehicles or diorama's for their exclusives in my mind this is one of the better BrickHeadz sets revealed.  Should you win the raffle the set will be cost you $40.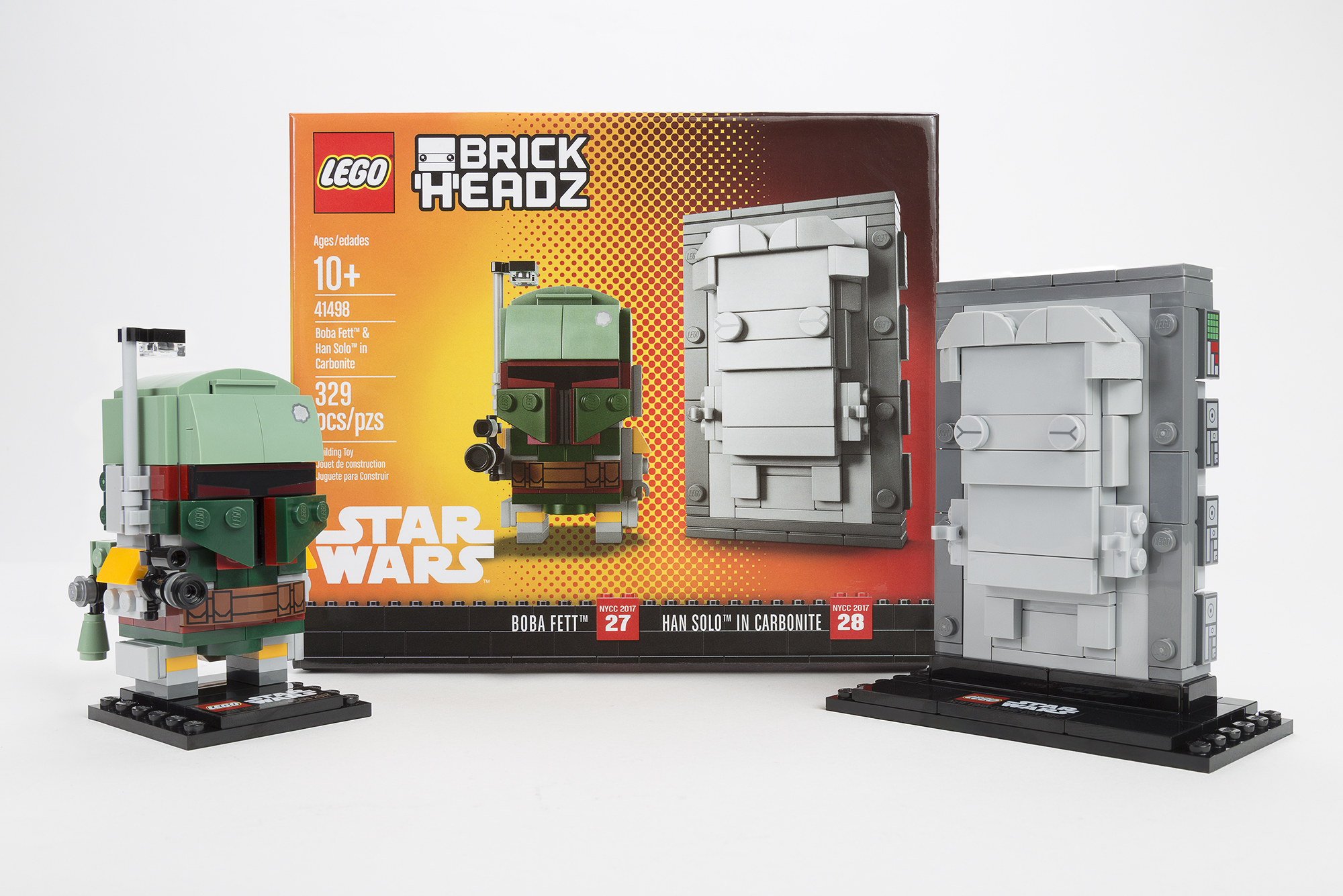 Even if you don't win head over to their LEGO Mobile experiences booth in the inner roadway featuring a truck where attendees who have won the lottery may purchase the exclusive, and other attendees can purchase sets from the current LEGO BrickHeadz assortment. There will also be a life size BrickHeadz model for photo opps throughout the entire four day event.
Finally if you are also attending the show below are a few LEGO related panels you may want to check out.
LEGO® Marvel Super Heroes 2
Join the team behind the LEGO Marvel Super Heroes 2 videogame – including Arthur Parsons (Head of Design, TT Games), Bill Rosemann (Executive Creative Director, Marvel Games), Justin Ramsden (Designer, LEGO) and Kurt Busiek (Comics Writer, Avengers Forever) – for an inside look at this all-new, original adventure and sequel to the smash hit, LEGO® Marvel Super Heroes. Moderated by Marvel's Ryan Penagos (Vice President & Executive Editor, Marvel Digital), this celebration of the Marvel Universe will provide fans with a first look at a brand-new game trailer, new character and artwork reveals and exclusive audience giveaways. Bringing together iconic Marvel Super Heroes and Super Villains from different eras and realities, LEGO Marvel Super Heroes 2 pits players against the time-travelling Kang the Conqueror in an epic cosmic battle across the expansive Open Hub World of Chronopolis. The game will be released on November 14, 2017.