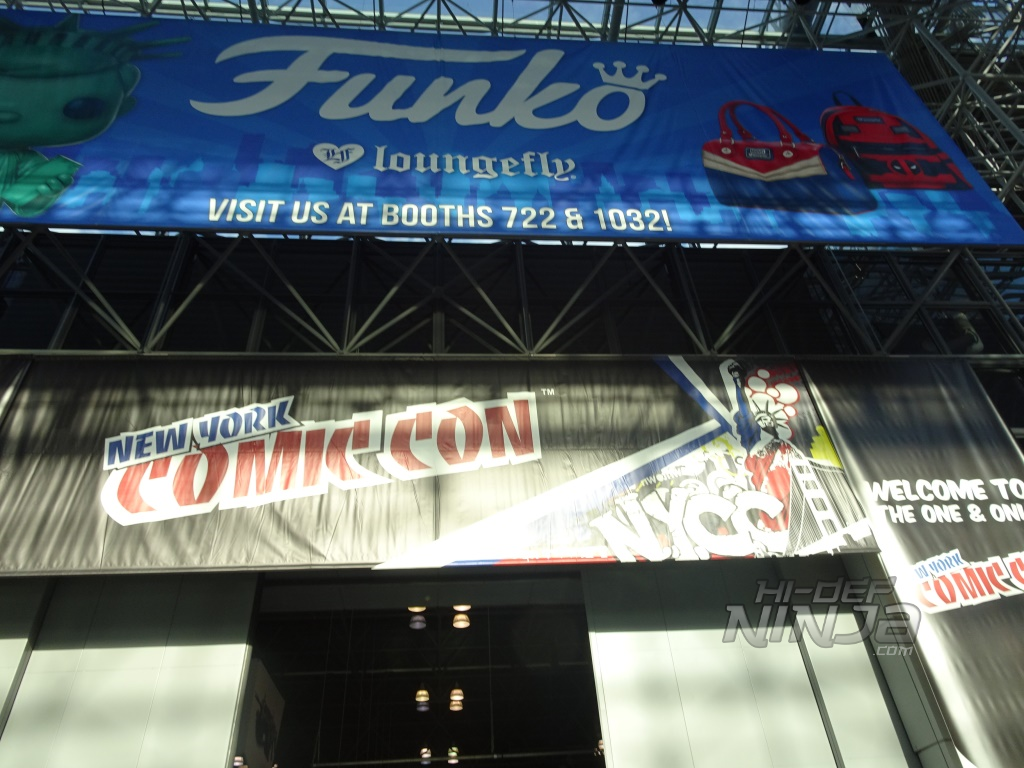 The 12th New York Comic Con has come and gone and along with it tons of stuff went on throughout the four day convention. By all accounts this was the largest attended NYCC surpassing the 200,000 attendee mark. The show held at the Jacob K. Javits Convention Center in Manhattan is a celebration of all things pop culture. The east coasts biggest con continues to grow leaps and bounds with a completely packed Jacob K. Javits center to all their offsite venues which included the likes of the Hudson Mercantile, The Hammerstein Ballroom, and the Theater at Madison Square Garden. More than any other year the amount of offsite events also grew with plenty of parties (E-Coin, American Gods to name a few) and activations (Artemis, Westworld, Cloak and Dagger).
Because this year I spent so much time on the show floor I will be splitting my coverage up a bit since there is so much to cover. Given there is four days of the convention I could spend weeks covering everything that was around the show. Unfortunately I can't do that but this article my third and last from the showfloor will feature a along with some descriptions a range of booths that were at the convention , that Hi-Def Ninja has become familiar with such as Lego, Hallmark to new additions such as the Schick booth and Playmobil.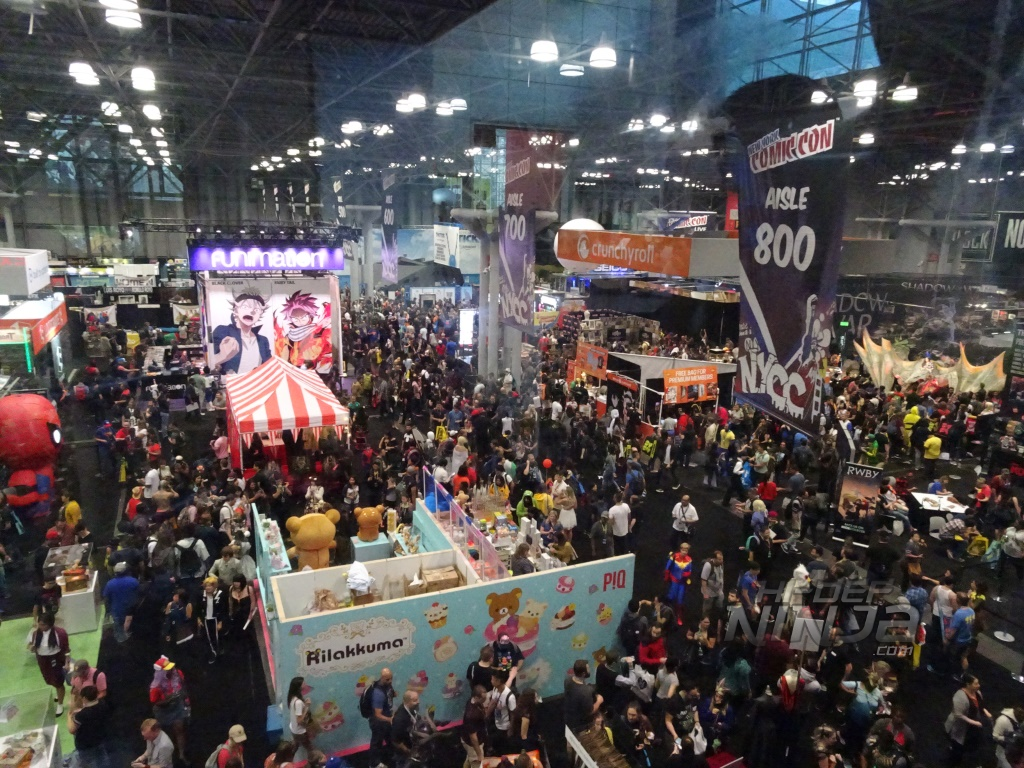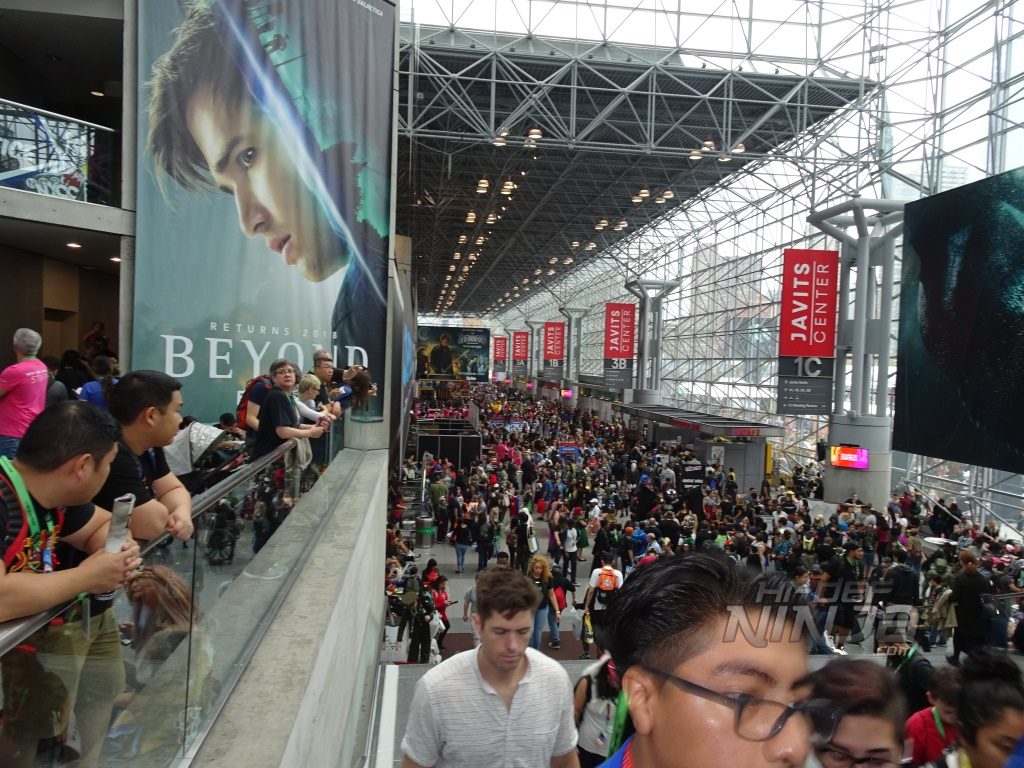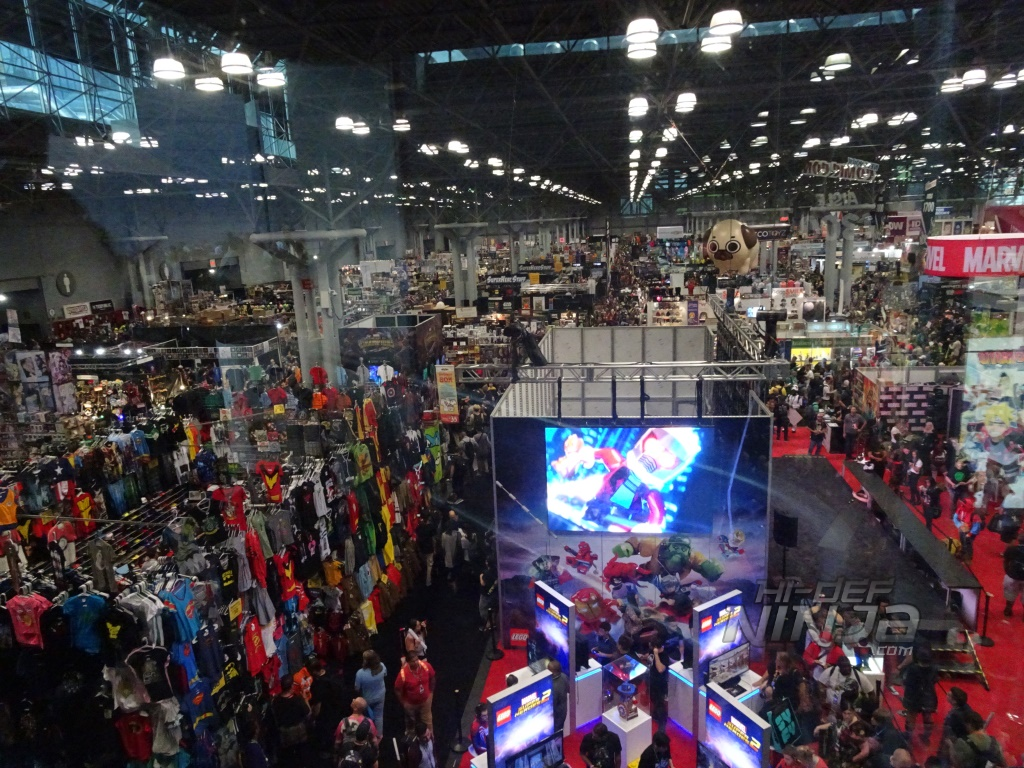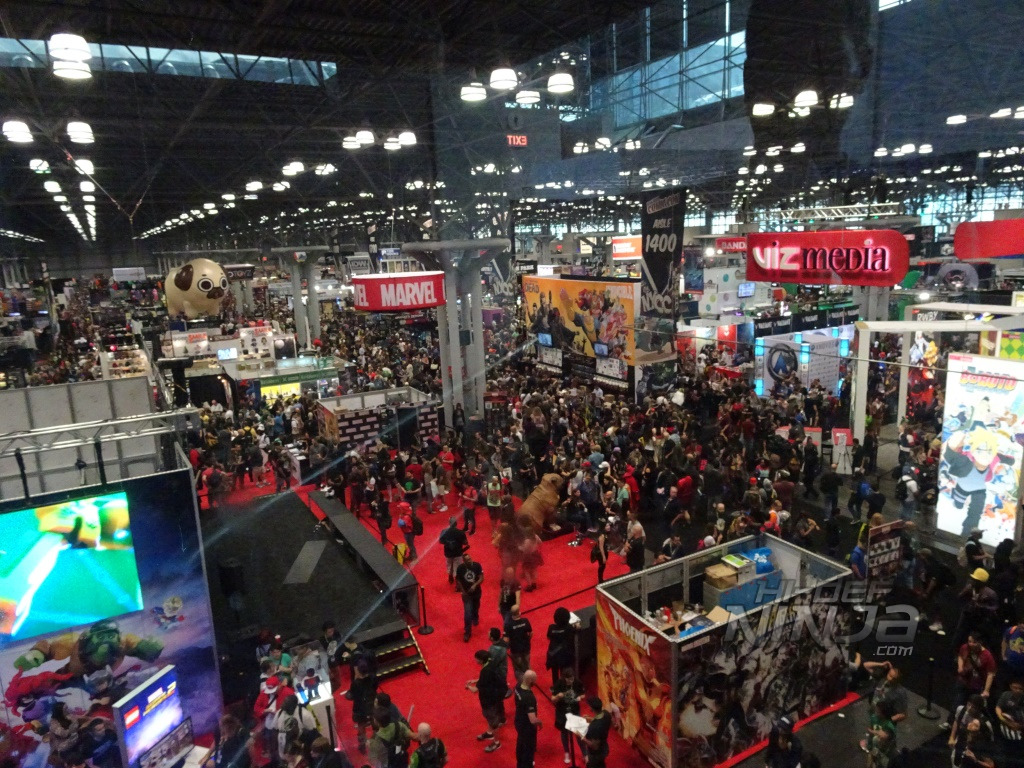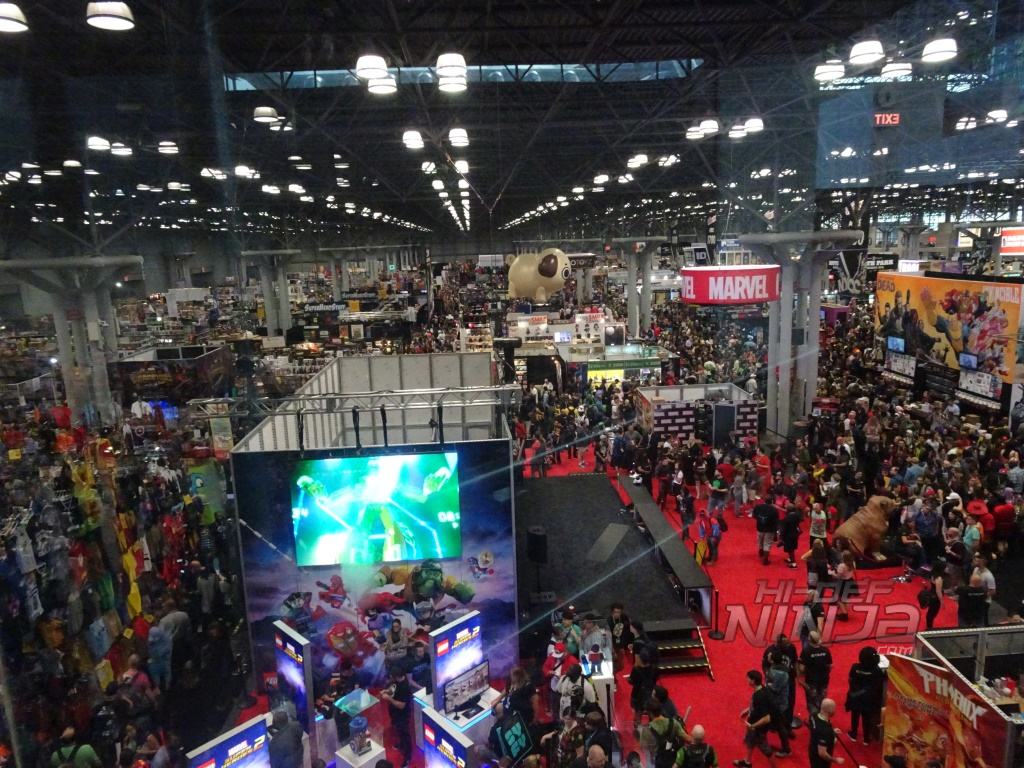 Star Wars: The Last Jedi prop gallery
Star Wars brought a nice display of props, costumes, and models used in the filming of the Last Jedi movie presented by Verizon.
Lego
Lego tried something different this year. Instead of a typical booth with a play area for kids Lego had a new set-up on the outside of the convention center. An ice-cream style truck was set up where attendees could purchase figures from their Brickheadz line including mystery figures. Winners of the lottery were also able to purchase the New York Comic Con exclusive Boba Fett & Han in Carbonite. Lego also had a photo opportunity where you could take a photo under a Boba Fett helmet.
Mega Construx
Unlike Lego Mattel's Mega brand stayed on the show floor showing off a bunch of their figures from various properties including Alien, Futarama, Star Trek, and He-Man. They also had a nice display of Pokemon figures.  Finally a photo opportunity gave you a chance to get a 'custom' figure
Playmobil
Playmobil made their inaugural debut at NYCC with a small booth mainly showing off their HOW TO TRAIN YOUR DRAGON and GHOSTBUSTERS line. A small booth on the floor but I could see them starting to make strides in future years for bigger and better showings.
Hallmark
Popminded X Hallmark brought an array of exclusives which while shared with SDCC still had good sales with their exclusive Keepsake Ornaments and Itty Bittys. Another tradition from Hallmark is grabbing their daily pins.
DC
DC had a few locations at NYCC this year from their normal location just off the show floor with Justice League costumes, signings, and giveaways throughout the weekend. They also had areas to demo Injustice 2. But the real winner from their offerings was a Justice League VR setup where you chose a member of the League and played in an activity. As Flash I needed to run in place while dodging obstables, not as easy as it sounds!
Schick
Schick made their inaugural debut at New York Comic Con this year. Having previously done offsites in San Deigo they decided to go full tilt with a shaving station where you could get a nice clean shave after a long day on the show floor, take part in a beard shaving game for prizes, and get a free comic crossover featuring the Schick Hydrobot and the Transformers. I went and got myself a shave on Saturday morning, the closest shave I've ever had…
Sphero
Sphero was on hand with their line up of Star Wars droids including their newest release of the Best Buy Exclusive R2-Q5, the Droid of the Empire. Attendees could play with the droid of their choice and pick one up if they wanted.
On the other side of the booth Sphero was showing off their Marvel line up with their new Spider-Man figure. Featuring fully animated LCD eyes and motion detection this voice interactive Super Hero features hours of entertainment. Embark on missions where you'll take on the city's worst criminals and battle Spidey's most notorious villains. Spidey's Wi-Fi capabilities allow for new missions, games, stories, jokes, and other content updates.  A huge Spider-Man for a photo ops was also on hand shouting out typical snarky remarks to attendees.