In celebration of HDN's upcoming Halloween Fest, UK retailer Zavvi has kindly donated five Blu-ray SteelBooks for one lucky winner: THE BLAIR WITCH PROJECT, THE HUMAN CENTIPEDE Complete Sequence, THE PURGE: ELECTION YEAR, RESIDENT EVIL: APOCALYPSE, and RESIDENT EVIL: EXTINCTION.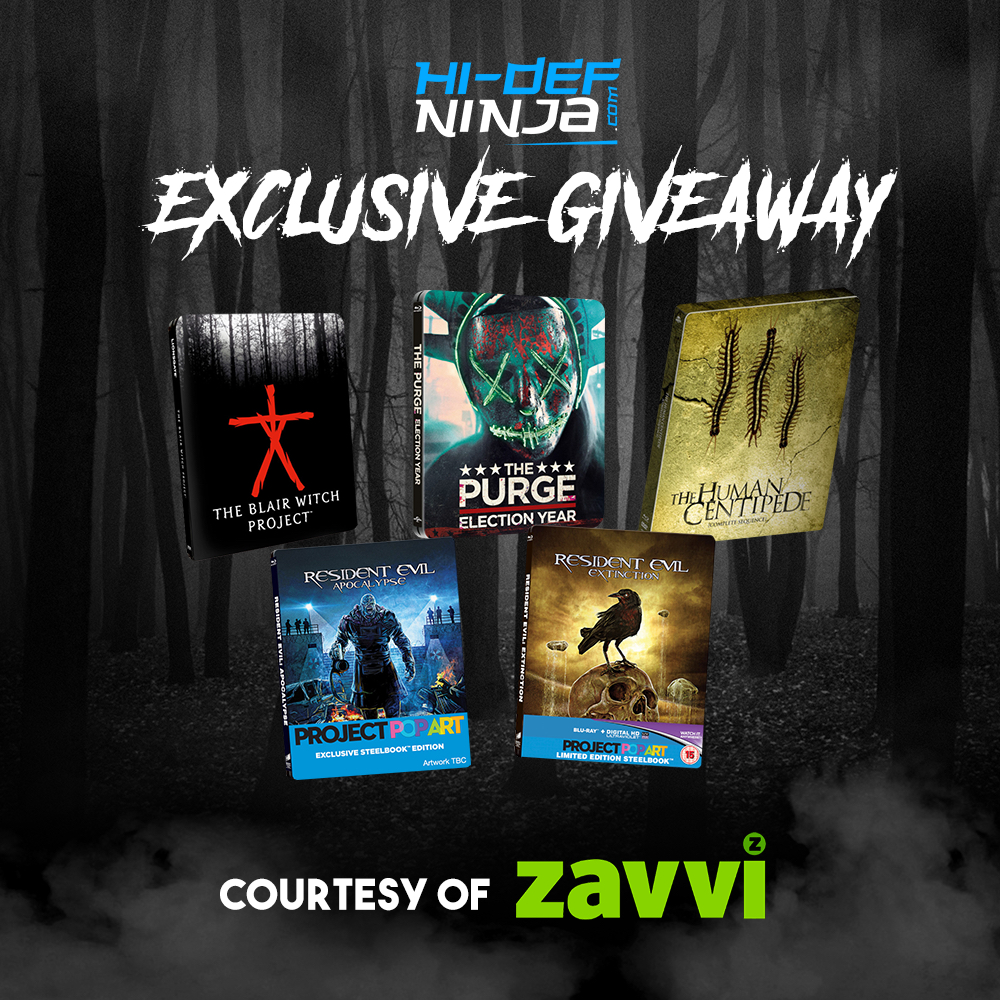 To enter, visit the giveaway thread in the forum, login, and post a photo of your favorite horror villain. It's that simple! A winner will be chosen after October 31st.
Check out Zavvi's Halloween page here to see all of their sales and new products that revolve around the spooky season.
Hi-Def Ninja's 3rd Annual Halloween Fest kicks off on October 24th and continues through to October 31st. The event will consist of giveaways, interviews, articles, reviews, and more! Learn more by clicking the link below.