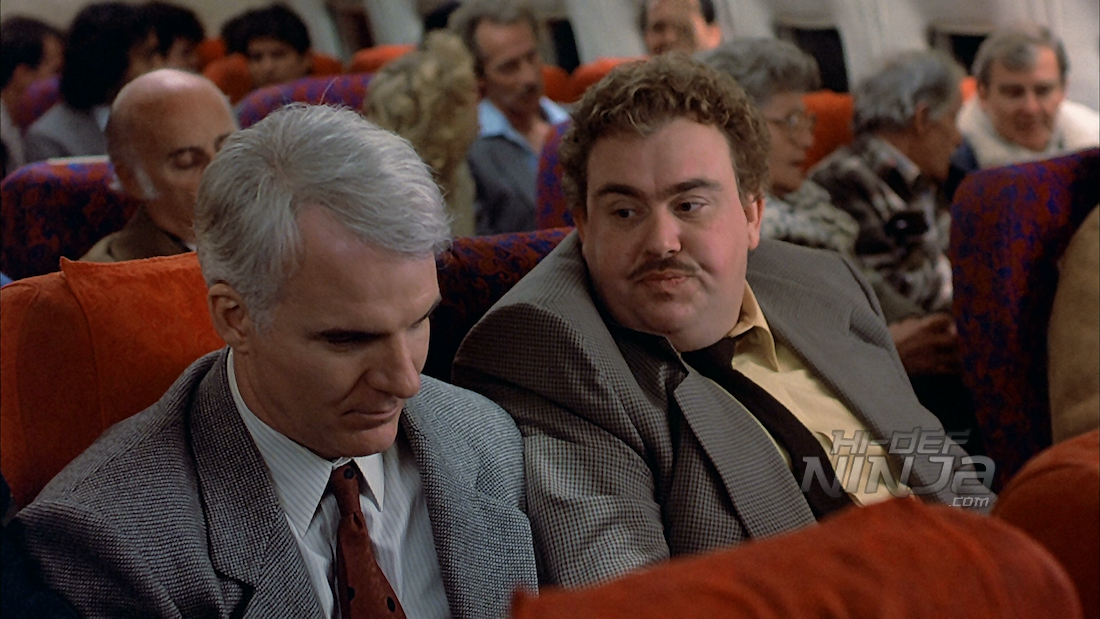 PLANES, TRAINS, AND AUTOMOBILES: 30th Anniversary Edition Blu-ray Review
The Movie

The Video

The Audio

The Supplements
Meet Neal Page.  He is an ad exec on a trip in New York City and he has to get home to Chicago for Thanksgiving.  He goes to catch a cab and ends up in the same one as Del Griffith.  Del is a salesman of shower curtain rings and also trying to travel home.  They both end up on a plane from La Guardia to O'Hare but due to a blizzard in Chi-town, the plane is sent to Wichita.  Now the two have joined up to get home together by any means they come across.
 
PLANES, TRAINS, AND AUTOMOBILES is written and directed by John Hughes.  It is a classic team-up with Steve Martin and John Candy that is arguably the best Thanksgiving movie out there.  The comedy is genius and the setup is simple enough that almost anyone can relate to this situation that they have found themselves in.
 
One thing that I appreciate is that when I first watched the movie back in the early 90's, I found it funny but there were a lot of things that I didn't get being that I was only in my early teens.  Watching it now, I get more of the jokes and the absurdity of the situations makes more sense.  It was also a different movie experience than the teenage films that Hughes made so I was expecting things a little more along those lines.
 
Cast
Steve Martin – Neal Page
John Candy – Del Griffith
Laila Robins – Susan Page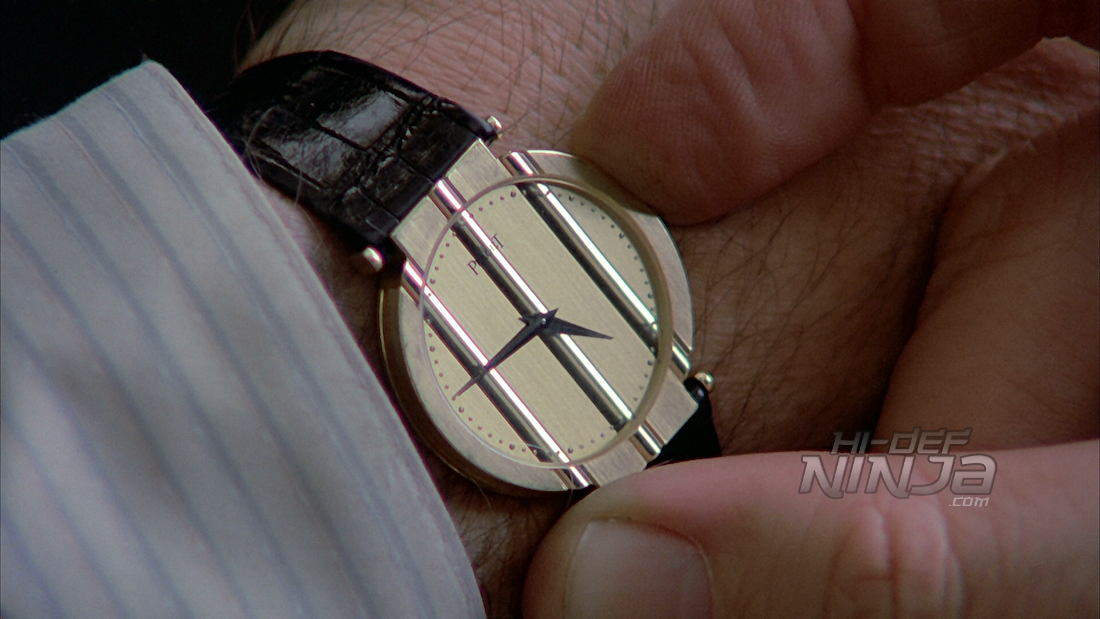 VIDEO QUALITY:
The video is a 1080p AVC presentation that has its ups and downs.  There are plenty of details in the images like the clothing.  The patterns, lace edges and materials of the 80's are all present.  The skin textures are visible with facial lines showing.  Small details like snowflakes on clothing are clear and show that this is a decent transfer.  The coloring is bold but not overly bright so the picture looks natural.  This is also seen in the skin tones.  The blacks are deep and look great in the dark highway scenes.  Sometimes you can see the edge enhancement that is way too powerful but its not way too much. It can leave some of the images looking a little waxy at times.
 

AUDIO QUALITY:
The audio is a DTS-HD Master Audio 5.1 that does the job for this comedy.  The center channel brings the dialogue leanly and clearly with most of the effects in the front and surround channels.  The score and soundtrack have that 80's drum kit beat and synthesizers that fill the room how only a John Hughes film can.  There is also a lot of great use of ambient sounds in wherever they happen to be like the beginning in the city and the airports.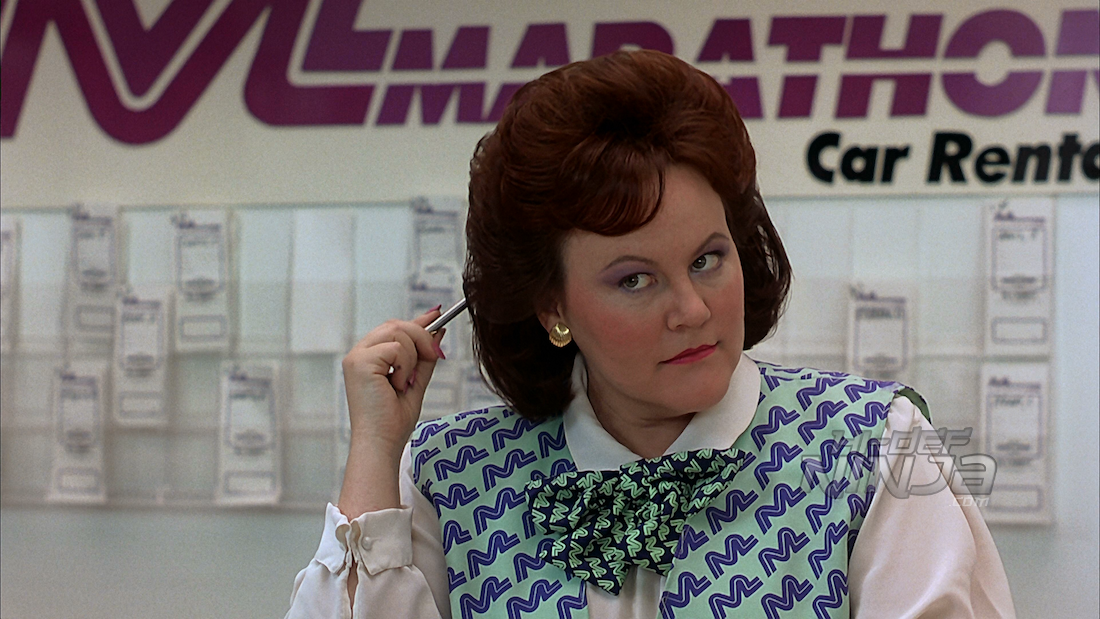 SUPPLEMENTS & PACKAGING
-Getting There is Half the Fun: The Story of PLANES, TRAINS, AND AUTOMOBILES: This is an interview with various news outlets with John Candy, Steve Martin, and John Hughes.  With this are some interviews with various members of the Cast and crew. 
 
-John Hughes: Life Moves Pretty Fast: This is a two part extra that has cast, crew and friends discussing what they remember about John.  Working with him and just knowing him.  Its really a great extra included.
The Voice of a Generation
Heartbreak and Triumph: The Legacy of John Hughes
 
-John Hughes for Adults: This looks at the movies he made that were aimed at adults rather than the teenage films that he did. 
 
-A Tribute to John Candy: Some of the cast and crew discuss how he was on set with the movie and his career.
 
-Deleted Scene: Airplane Food:  This is actually a funny scene that would've been great of it was left in the movie.
 
Disc Details
2-disc set w/ 1 Blu-ray and 1 DVD
Digital copy
 
Running Time
92 mins
 
Edition Ratings
Rated R
 
Region Coding
Region Free
 
Video Resolution
1080p AVC MPEG-4
Aspect ratio: 1.78:1
 
Audio Mixes
English DTS-HD Master Audio 5.1
Spanish Dolby Digital Mono
Portuguese Dolby Digital Mono
 
Subtitles
English
English SDH
French
Portuguese
Spanish
 

THE BOTTOM LINE:
If you haven't figured it out, this is a movie that I really enjoy every time I watch it.  I've had my flights rerouted, being stuck in an airport or a strange city on a holiday for that matter.  I also find myself loving the team-up of John Candy and Steve Martin.  Their timing and the way that they take on their roles are hilarious.   With that, it also shows the evolution of John Hughes from the early days of his career. There is 1 Blu-ray and 1 DVD with a digital copy code as well.  There is no new slipcase or cover as the release and news said would be here.  The Blu-ray looks really nice and the audio does a great job with this movie.  The unexpected extras included are definitely worth picking up the release.  I highly recommend that if you don't own it, grab it or if you have never seen it before: grab it.