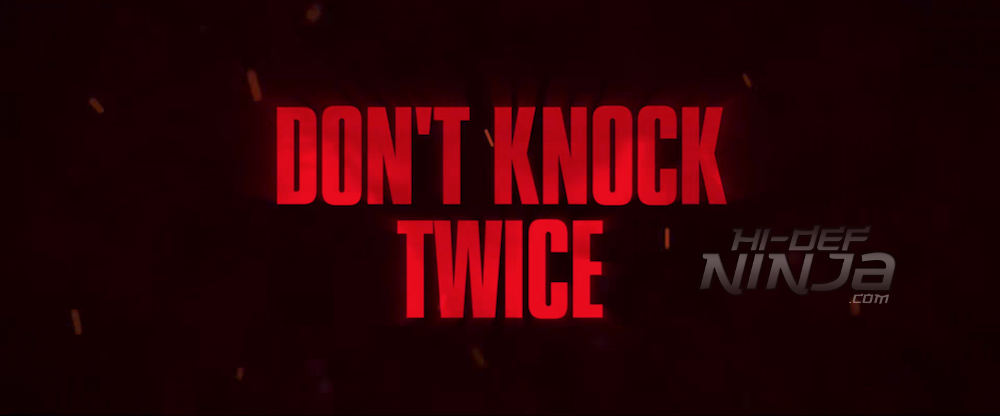 DON'T KNOCK TWICE Blu-ray Review
Film
Video Quality
Audio Quality
Supplements
DON'T KNOCK TWICE follows Jess (Katee Sackhoff), a once-junkie mother, who wants nothing more than to rekindle her relationship with her daughter Chloe (Lucy Boynton) and have her move back home. Chloe, feeling that her mother abandoned her, refuses the offer and leaves their meeting to go see her friend Danny (Jordan Bolger). In an attempt to get Chloe's mind off things, Danny takes her to an uninhabited home that is said to be haunted by an old demonic witch named Ginger. "Knock once to wake her from bed. Twice to raise her from the dead." Shrugging off the urban legend, Chloe and Danny each knock on the door — twice.
The legend turns out to be true, and Danny learns this first. After Chloe realizes that she's alone in the fight for her life, she decides to take her mother up on her offer. Jess wants to believe Chloe, but the story sounds so fictitious and she becomes worried that her daughter is losing her mind. Once the witch's attempts on Chloe become more grand, though, Jess learns that the tale is very much real and that her daughter is in deep trouble. Against all odds, Jess battles the witch to save her daughter's life, recovering stories of the being's past in order to help her in the fight.
Sackhoff really knocks it out of the park with her performance of a struggling mother who's trying her hardest to regain her life. The script (written by Mark Huckerby and Nick Ostler) asks for a lot out of the performance and Sackhoff doesn't back down from any of it. The worry, fear, happiness, dread, confusion, addiction — she excels at it all. She's truly an underrated actress.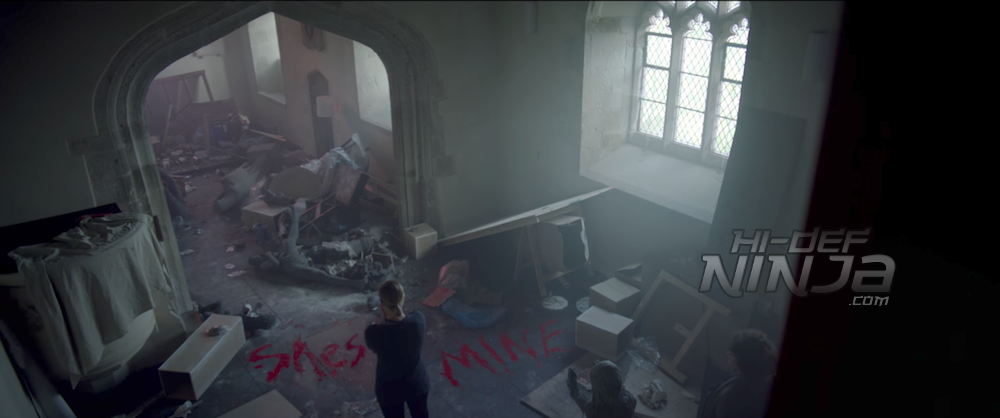 The supporting cast that includes Boynton as Chloe were great, too. You really want to hate Boynton at first, but you also sympathize with her. How would you react if your mother chose substances over you when you were a child? The performance was wonderful. The witch was played by dual actors — Pascale Wilson when she's in her old woman form, and Javier Botet when in her demonic form. Botet is a wonderful actor and quickly becoming the next Doug Jones (HELLBOY, PAN'S LABYRINTH) in that he's used to bring unnatural-looking creatures to life. Botet recently played Mama in MAMA and the Hobo in the IT remake and he really brought a real eeriness to his performance here as Ginger. The way he moves with his long limbs is genuinely horrifying.
Of course, a lot of what makes Botet's performance so horrifying is the excellent effects team that was assembled for the film (both visual and practical). Everyone within those departments (including make-up, costume design, and production design) deserve praise for their work here. The synth-driven, '80s-esque score by James Edward Barker and Steve Moore is haunting and works well to accelerate the creepiness, too.
DON'T KNOCK TWICE comes from director Caradog James who previously helmed 2013's fantastic THE MACHINE starring Caity Lotz. With DON'T KNOCK TWICE, he continues on a similar path — smaller locations that seem larger than they are with actors that aren't household names giving it their all with their performances. THE MACHINE had some scary elements, but it wasn't a full-blown horror like this film, and I commend James for tackling a darker tale and for the most part, succeeding in what he set out to do. I wish Adam Frisch's cinematography was a little tighter at times (more on that under the video quality below), but otherwise, DON'T KNOCK TWICE is a good-looking film.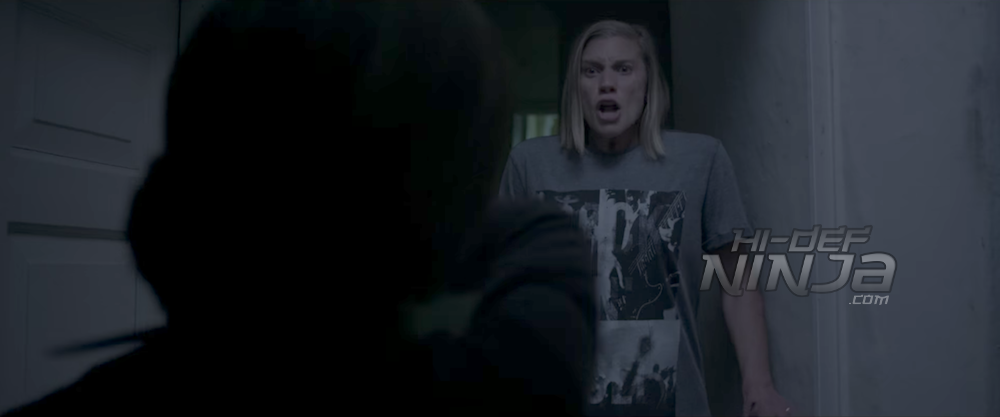 VIDEO QUALITY
For the most part, Raven Banner put together a good-looking Blu-ray. The colors are clean and nothing is ever so dark that you can't see what's going on. That said, whether intentional or not, there's moments in the film where the camera goes out of focus and that really pulled me out of the film. Those flaws lie with the film, though, and I can't really count those against the Blu-ray itself.
VIDEO RESOLUTION
2:35:1 Anamorphic Widescreen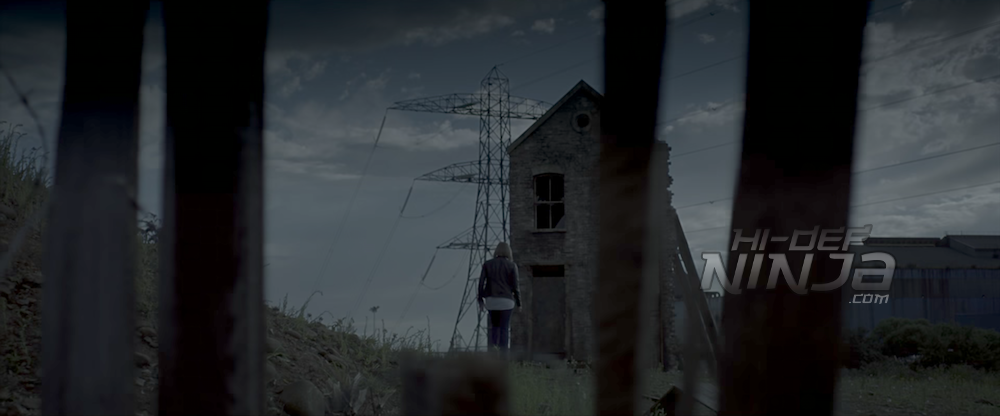 AUDIO QUALITY
The film's dialogue and music come across clearly, but the real standout is the sound effects. The wind blowing, the creaking of the house, the heavy breathing… the cracking and snapping of Ginger's limbs — the sound effects are incredibly eerie and incredibly well-done and the Blu-ray really helps to make them shine.
AUDIO MIXES
5.1 DTS-HD Master Audio
5.1 Dolby Digital
2.0 Dolby Stereo
SUBTITLES
English subtitles for hearing impaired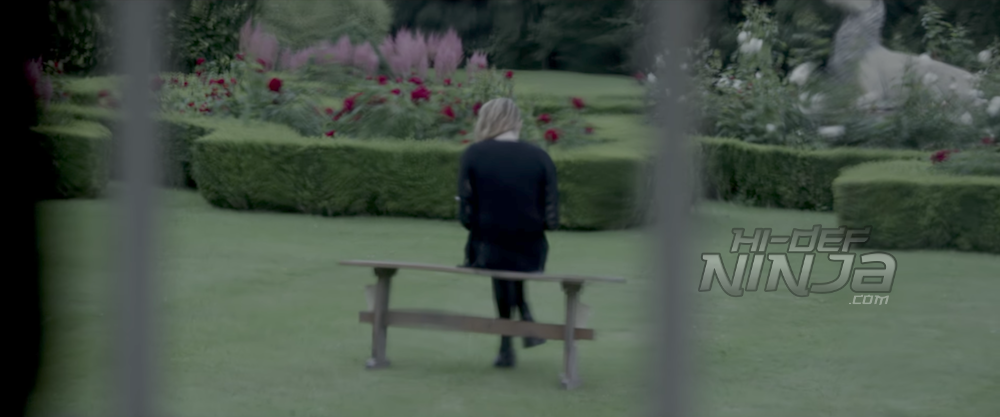 SUPPLEMENTS & PACKAGING
Raven Banner's Blu-ray release of DON'T KNOCK TWICE does not contain a single bonus feature other than trailers for their upcoming releases. They include:
DON'T KNOCK TWICE

THE AUTOPSY OF JANE DOE

A DARK SONG

24 X 36

GALAXY OF HORRORS
DON'T KNOCK TWICE comes in a regular blue amaray case without a slipcover. It contains a Blu-ray disc only. The Blu-ray (Region Free) was viewed in advance of this review. The film is rated 18A.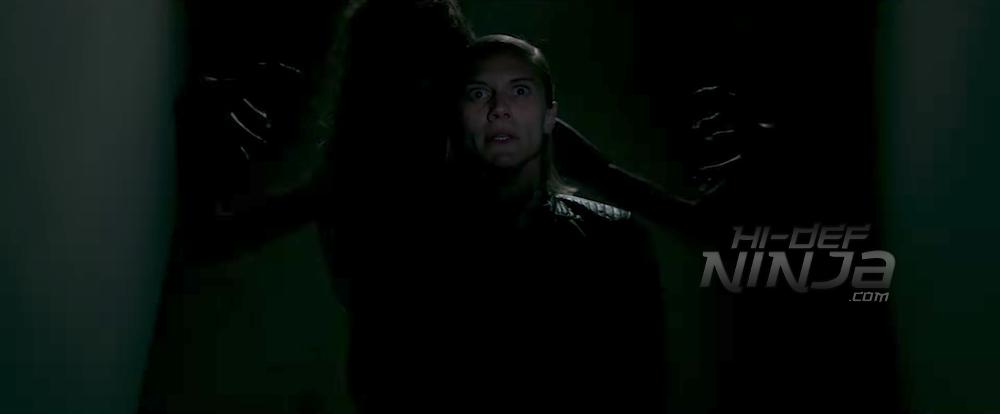 FINAL THOUGHTS
DON'T KNOCK TWICE succeeds for a multitude of reasons, but fails for nearly just as many. The creature design is great and creepy, and the film gives Sackhoff the opportunity to really shine. That said, the occasional out-of-focus camera (whether intentional or not) is incredibly distracting and the story is not terribly original. The lack of supplements on this release truly holds it back.
DON'T KNOCK TWICE is worth a one-time watch at the very least, but replay value will greatly depend on the viewer.