Welcome to Halloween Fest 3! To kick things off, we have a great horror-related package to give away to one lucky winner. Included in this package, you'll find a limited edition SHAUN OF THE DEAD Mondo Blu-ray SteelBook, a set of Walmart-exclusive Fox/MGM Blu-rays with faceplates by artist Orlando Arocena, a large bag of candy with 150 pieces, and the brand-new HDN community challenge coin!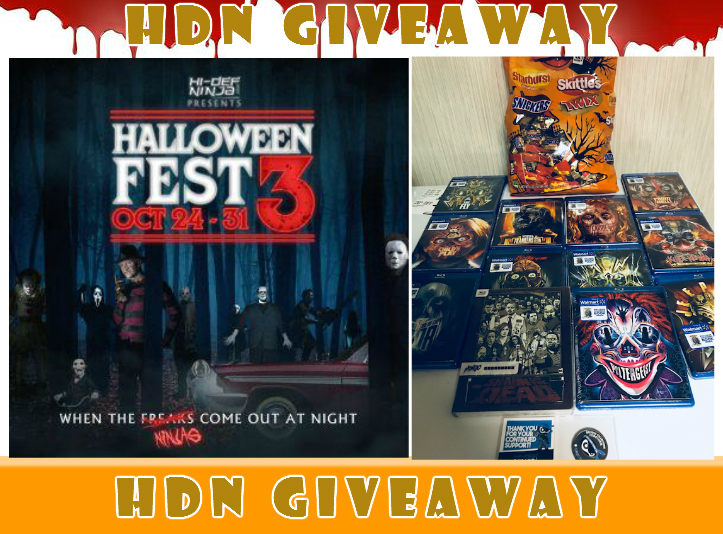 To enter, visit the giveaway thread in the forum, login, and share your 3 favorite horror films and your 3 least favorite via a list or trailers. It's that simple! Giveaway is open until October 31st. A winner will be chosen during the first week of November.
Hi-Def Ninja's 3rd Annual Halloween Fest runs from October 24th to October 31st. The event will consist of giveaways, articles, reviews, and more! Learn more by clicking the banner below.