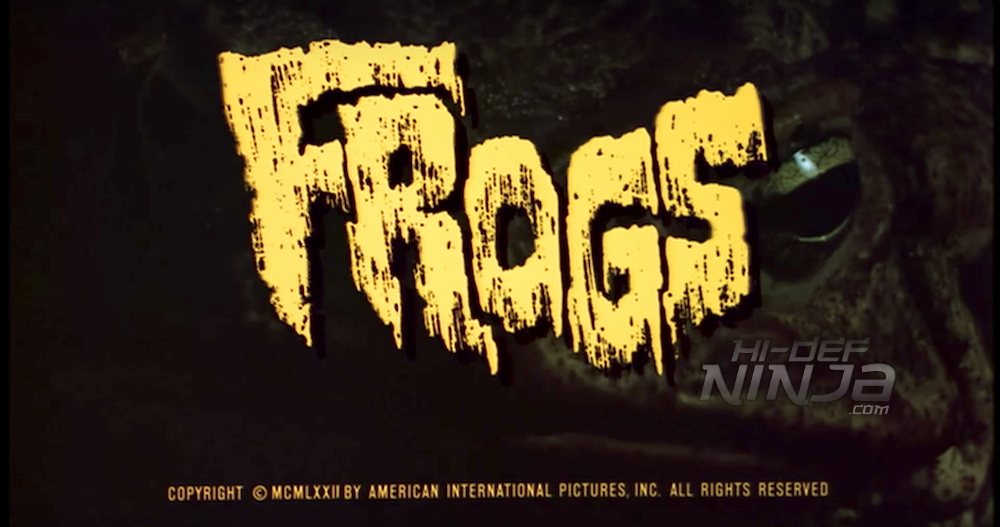 FROGS Blu-ray Review
Film

Video Quality

Audio Quality

Supplements
In 1972's FROGS, a group of fairly nondescript people visit an island to celebrate a wedding, and they soon realise that the island's insect inhabitants are killing everyone in various gruesome but clever ways. Although the plot isn't anything too original, it's an interesting take on the genre and it certainly makes for an enjoyable watch.
FROGS is a horror film I've wanted to see for a while, mainly because of the cool 70s cover art and the story of animals gone bad. I haven't seen many horror films from this decade, so I wasn't sure what to expect. I ended up liking the film more than I thought I would, and I'm pretty sure it's because of the myriad of insects and animals that start a killing spree. I never thought I'd see a giant turtle drowning someone, so that's one to be ticked off the list!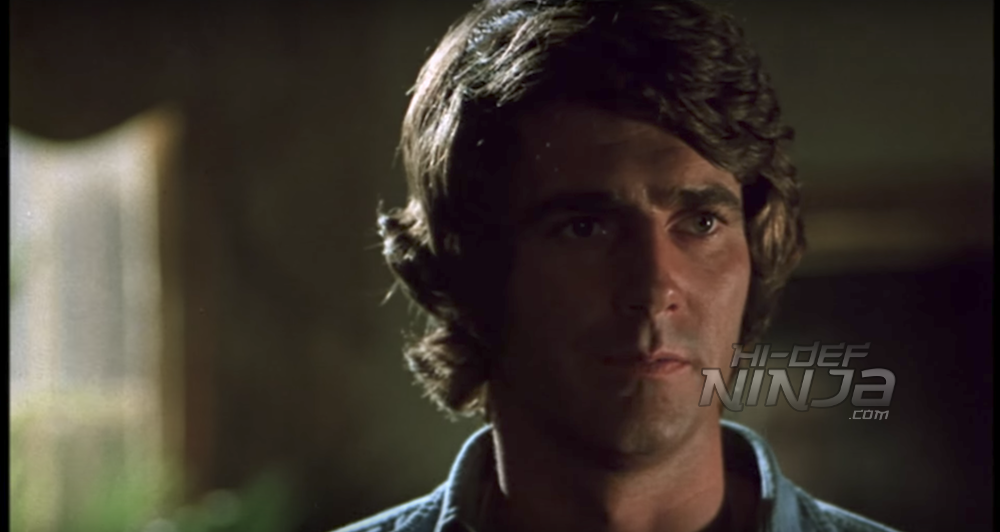 I particularly like how intelligent the insects are in FROGS, even though it's never clear what's made them that way. They're calculating and work as a team, which, if you're not fond of creepy crawlies, is a rather terrifying notion. There's a horrible spider scene I'm now choosing to ignore, and many real-life animals that were used during the shooting of the film, some of which escaped into the wild. So, if you've ever seen an overgrown amphibian looking a bit shifty, this film could be to blame!
FROGS isn't scary, but it can be a bit unsettling. It's never fun to think about an army of spiders on the war path, but it's nothing too bad. There's an underlying ecological message accompanying this one, which I'm sure is to do with mankind's treatment and captivity of animals. They revolt and kill the humans, creating an animal apocalypse of sorts, and it's not difficult to read into the script's subtext.
FROGS is by no means a classic horror film, but it's a fun watch and one that I'll happily sit through again. Its ideas are clever, the effects are good, and there's rarely a dull moment once the murderous action kicks in. The acting could have been stronger and the script could have fleshed out the killer animal theory more, but, overall, it's not a bad way to spend an hour-and-a-half.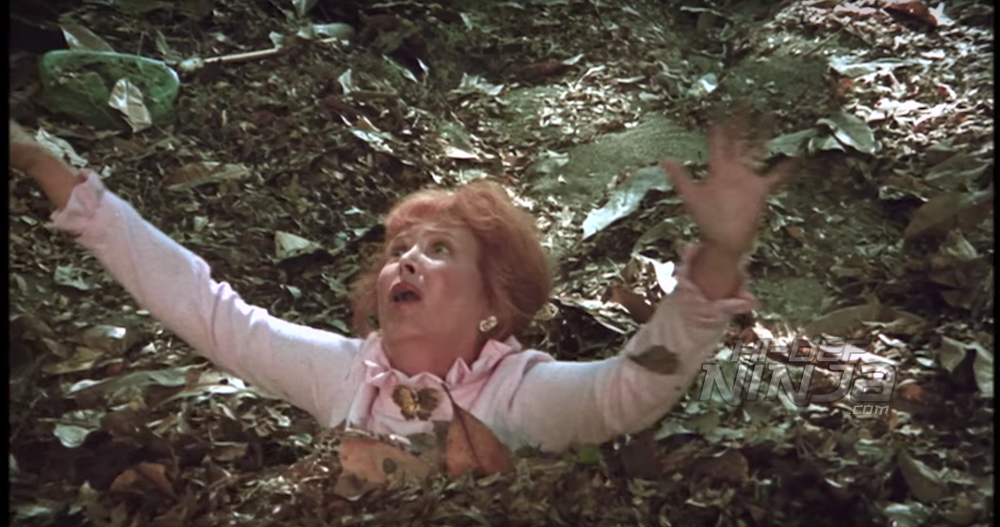 AUDIO & VIDEO
88 Films' Blu-ray of FROGS looks great. The HD makes everything look crisp and clear, and considering the film is now forty-five years old, it's cleaned up very well. The full-screen presentation means none of the picture is lost, and the colours look like they've been enhanced. The sound is also worth noting as all the levels are as they should be, with the dialogue easy to hear and not drowned out by the background noise. The original mono soundtrack is also used.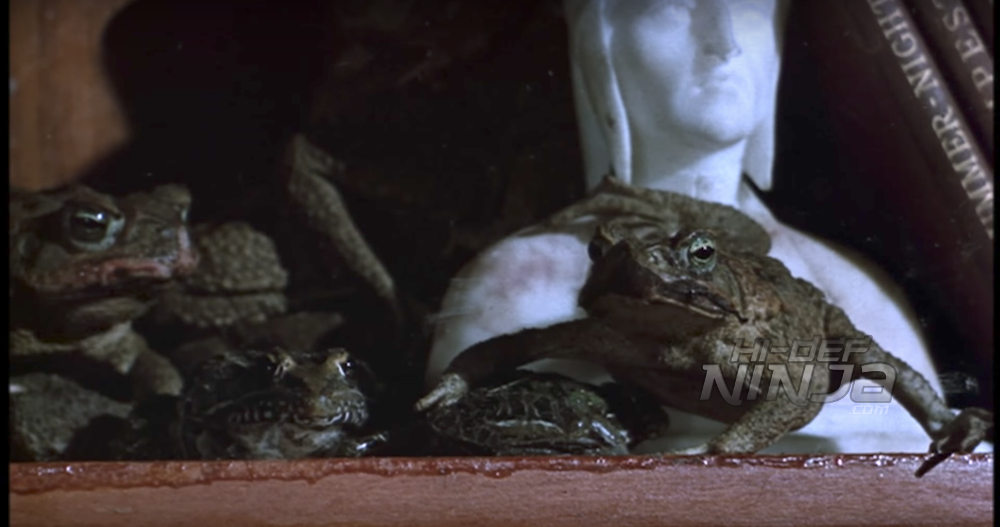 SUPPLEMENTS & PACKAGING
FROGS comes in a very cool black amaray case with reversible cover art, but it doesn't have much in the way of extras. There's a trailer for the film, which includes an unused death scene, a stills gallery, and a 17-minute interview with actor David Gilliam. It's a nice little insight into the making of FROGS, and it's definitely worth a watch.