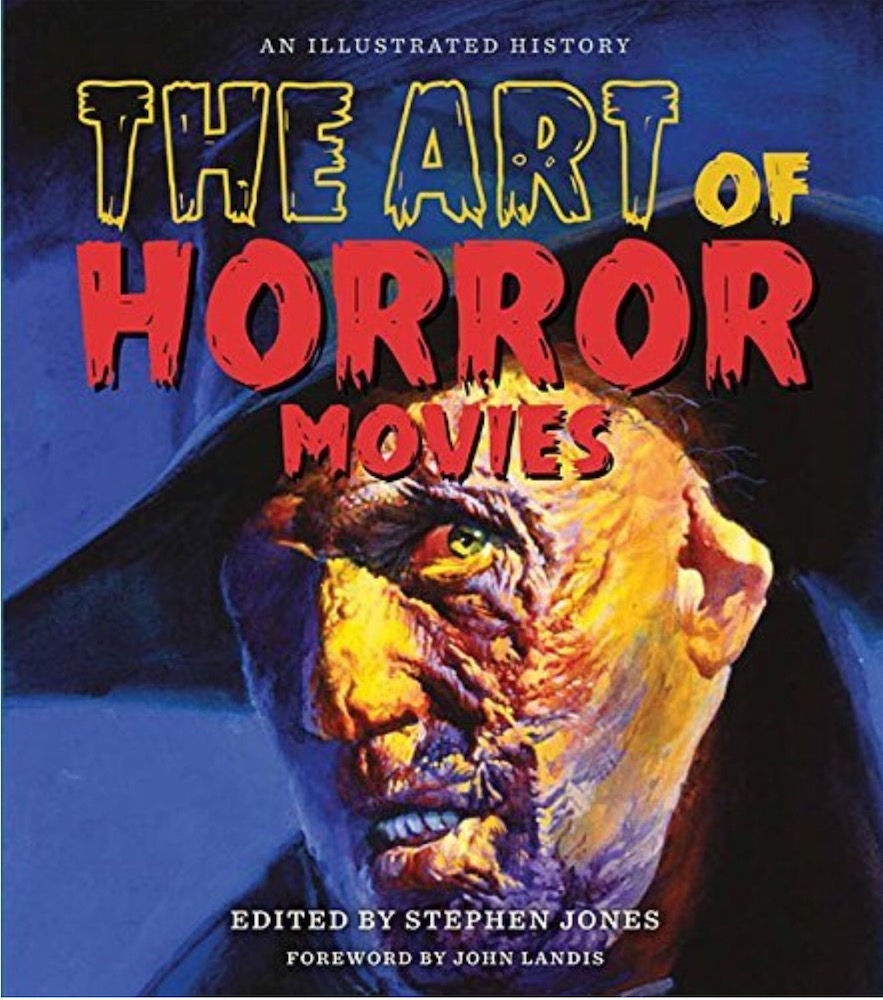 The Art of Horror Movies
Edited by Stephen Jones
Published by Applause
The Art of Horror Movies is a companion book to 2015's The Art of Horror, and this time focuses on films rather than horror art in general. Like its predecessor, it's visually stunning, highly informative, and one of the best coffee table books I've seen in a long while. This 256-page hardback tome opens with a foreword from legend John Landis, followed by an introduction from editor Stephen Jones, before exploring horror movie art decade by decade.
Each decade is exhaustingly covered within these pages, from the 'sinister silents' of the 1920s to the '2000s maniacs'. All ten chapters are well researched by the author of their respective section, and high quality, full-colour images adorn almost every page. The images mostly consist of official studio film posters, along with some original and alternate art. There are also several sub-sections in this book, such as 'Here's Johnny', which focuses on the horror films of Johnny Depp. No stone is left unturned, and there's something for everyone.
I particularly enjoyed the chapters covering films of the 80s to present day, as these are the films I'm most familiar with. I grew up watching late 90s slashers, and have since gone back to watch a lot of 80s films I missed (it wasn't intentional, I was only born in 1987). All my favourite film posters are included here, from THE THING to SLEEPY HOLLOW to THE CABIN IN THE WOODS. All the pictures used include a paragraph of text that tell their own little story, whether it be trivia linked to the film or a history of the poster image itself. There's lots of facts to be found in The Art of Horror Movies, and that's one of my favourite things about it. I love expanding my film knowledge, and this is a great way to do it!
The Art of Horror Movies is a brilliant book, and it's a must-read for any and all horror fans. Because of the format, it can be read as a whole or in sections, and it's great for dipping in and out of. I didn't think any book like this could better The Art of Horror, but The Art of Horror Movies has managed it. I look forward to revisiting it when the mood takes me, and I really hope it finds an audience. When it comes to showcasing the art of horror cinema, I haven't seen anything better!
[wp-review id="82631″]