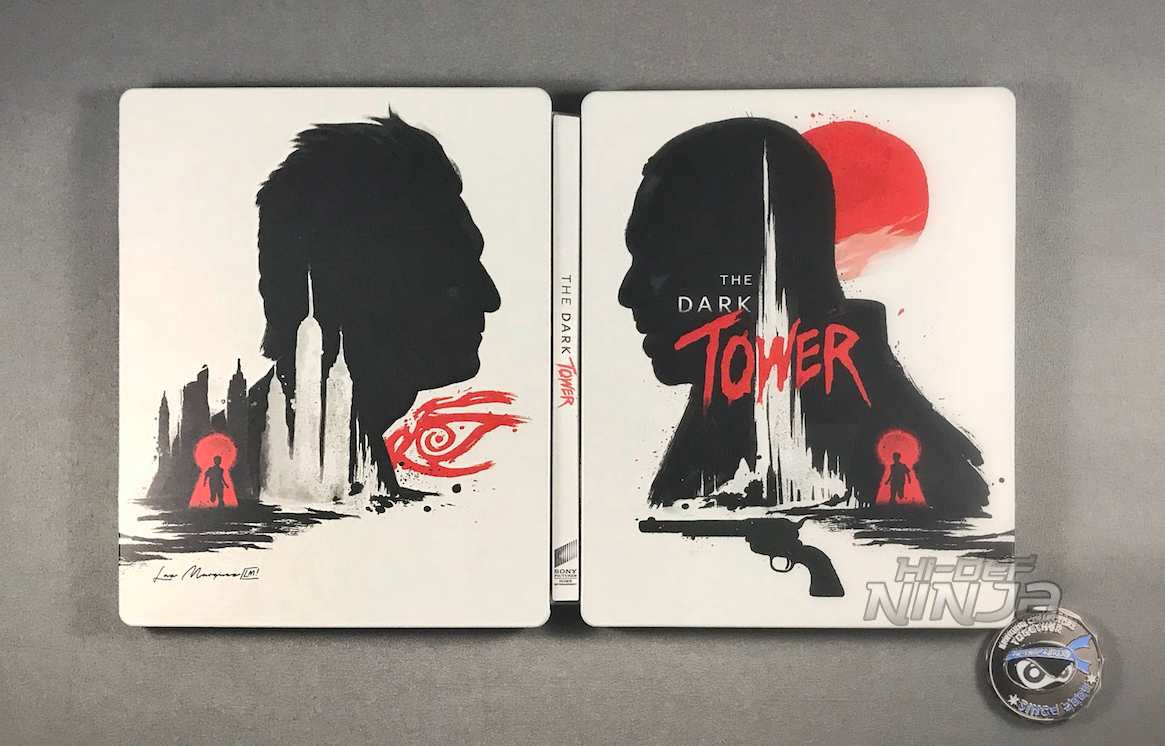 THE DARK TOWER Blu-ray Steelbook has been designed for Sony's POP Art Collection.
It has a matte finish with beige or an off-white base. There are bold colors for the objects and symbols on the cover, including the title. Roland has his pistol with The Tower in his art and Walter has the symbol for The Crimson King with Keystone Earth on his. Both have Jake within a portal and that's what connects them.
The silhouettes of the main characters looks excellent but you don't get the full effect of the artwork until you open the Steelbook and lay it flat. The inside, like other POP art Steelbooks, doesn't include any inside artwork but it is colored red as opposed to a raw metal look. The title down the spine is written like the front cover. This edition has the 4k UHD, the Blu-ray, and the Digital Copy included.